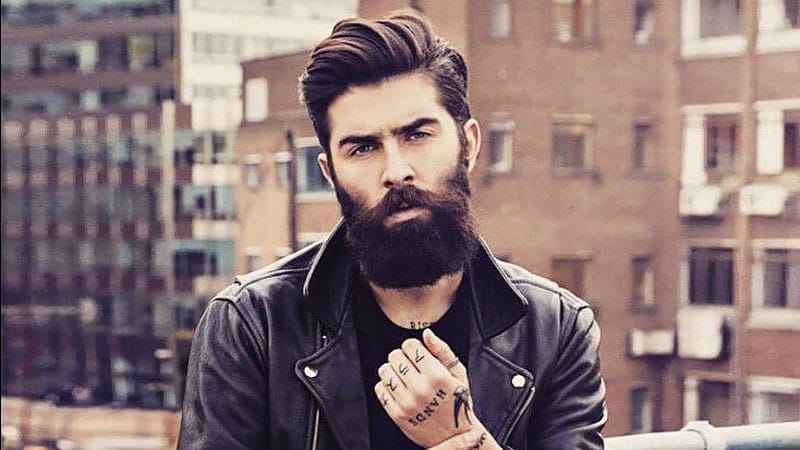 So you're ready to take the plunge and start growing a beard? Bid farewell to your razor and start taking notes. This rugged, masculine, facial hair favorite is the perfect way to add definition to any man's face. To achieve maximum results with your new beard, however, it is important to select a complimentary haircut. From the buzz cut to the bro flow, the shaved head to long, luscious locks, there is a range of ways to style your hair when rocking a beard. To help you navigate the vast number of options, we're here to reveal this season's best haircuts for men with beards.
RELATED: 26 Best Beard Styles for Men
1. Beard + Bro Flow
While the name of this style may sound like an Ashton Kutcher line from 'That 70's Show', the beard and bro flow is anything but outdated. If you're looking for a modern, effortlessly cool new look, then this stylish combination provides your answer. Offering the best of both worlds, the long, flowing hair evokes a youthful, boyish charm, while the beard emphasizes raw masculinity.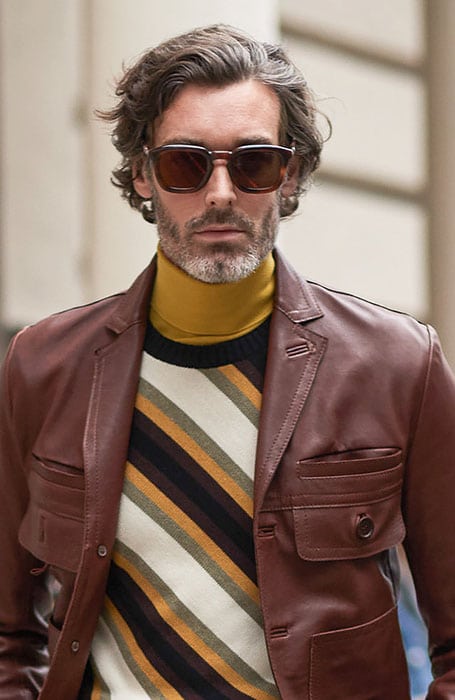 2. Beard + Long Hair
Channel your inner power with a look that will have people mistaking you for Chris Hemsworth's god of thunder, Thor. Made recently popular by a number of celebrities, movies, and TV series, the pairing of long hair and a beard is one of this season's most popular hairstyles. When rocking this style, make sure to keep your hair and beard clean and well-groomed to prevent a disheveled appearance and retain that dazzling, movie star appeal.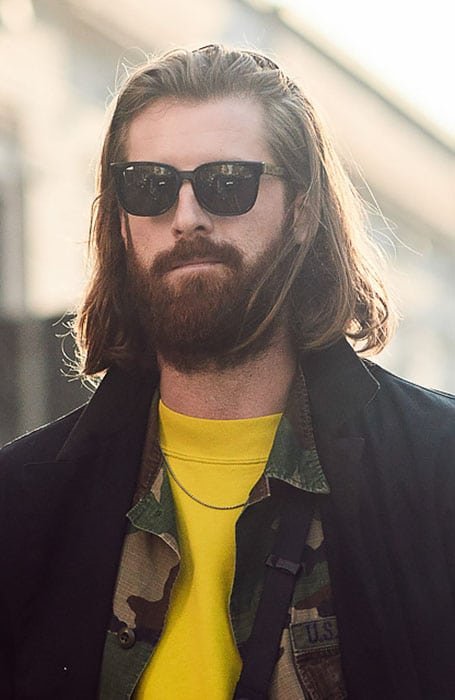 3. Beard + Afro
Take yourself straight to the VIP section of your local club, bar, or restaurant with this modern, cool style that is destined to capture onlooker's attention. For men currently rocking an afro, give your appearance a charming new update this season by adding a beard. For best results, keep your beard on the shorter side to balance out the fullness of your head hair.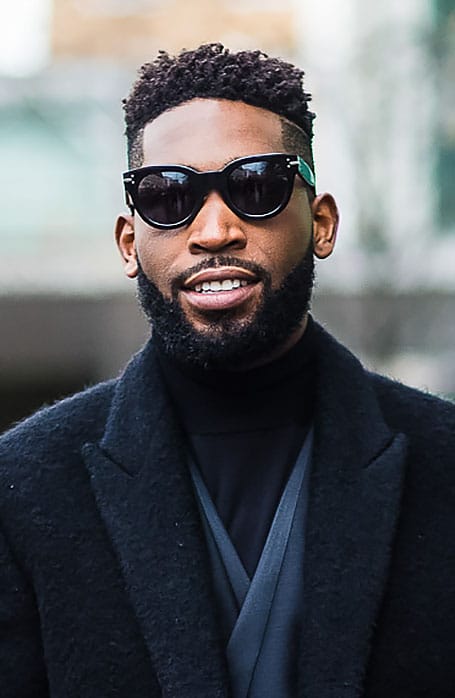 4. Beard + Wavy Hair
Complement your wavy hair with a stylish full beard this season. This attention-catching look will show off your strong, healthy hair, while the sculpted beard will add a feature to your face. While this combo may not be the best option for the boardroom or in warmer months, it is a great choice for a rugged, winter look.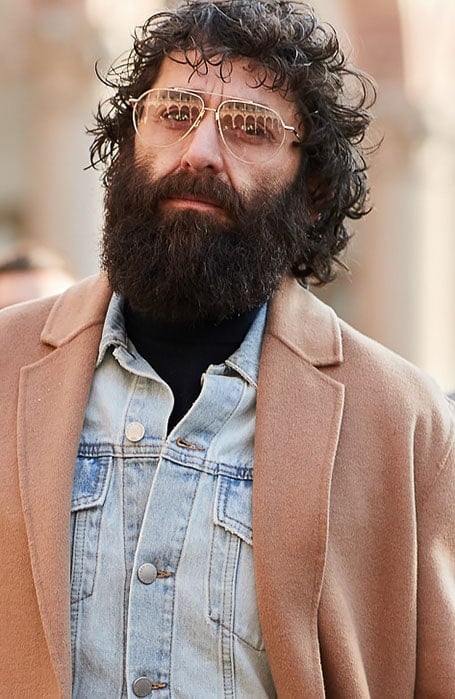 5. Beard + Shaved Head
Invested all that time and effort into sculpting a truly magnificent beard but unsure of how to really make it stand out? Make your beard the center of attention when it comes to your appearance by being bold and shaving your head. The contrast between this clean shave and a long thick beard will draw all eyes to your enviable facial hair. Commanding attention, this highly masculine look is destined to attract admirers by creating an air of distinction and confidence.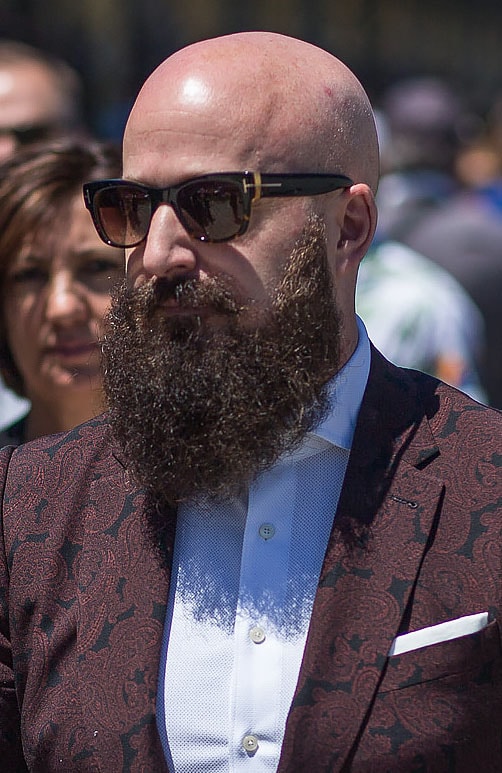 6. Beard + Buzz Cut
The ultimate no-nonsense look, a buzz cut, and a beard are an easy to maintain grooming option that will leave you looking sharp. While a long beard may complement this haircut if kept well-groomed, this style is at its best when it pairs a clean buzz-cut with a short, close-cut beard. Highly versatile, you'll want to rock this style all year round. Not only is it simple to achieve, but it also provides the perfect solution to maintaining your business persona in the workforce while looking masculine and laidback out on the streets. If you've been sporting long or curly hair and a beard, opt for a buzz cut in the summer months to change up your appearance and keep you looking and feeling cool.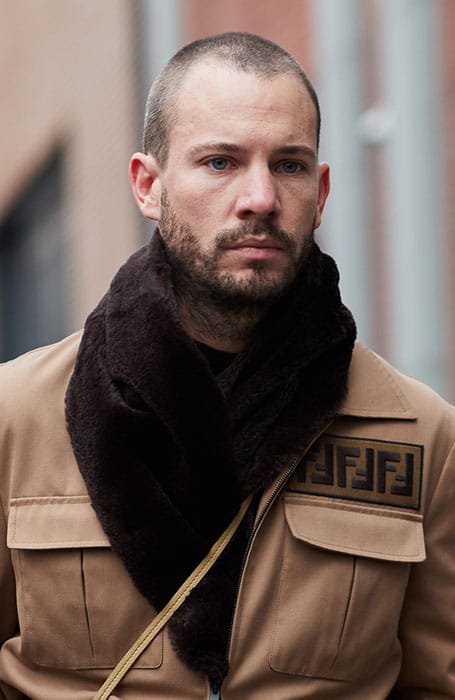 7. Beard + Drop Fade
One of the top, on-trend haircuts this season is undeniably the drop fade. This style is achieved by cutting a smooth rounded curve into your fade, which reaches a high point at the front of the ears and curves gradually down towards the back of the head. Requiring a regular grooming routine, this unique haircut is therefore highly complementary to a well-kempt beard. Whether you're simply trying out this style for the new season, or you're in it for the long haul, the drop fade and beard pairing will have you fitting in with the fashion crowd in no time. Not only is it impressive, but this style is also suitable for all occasions and settings.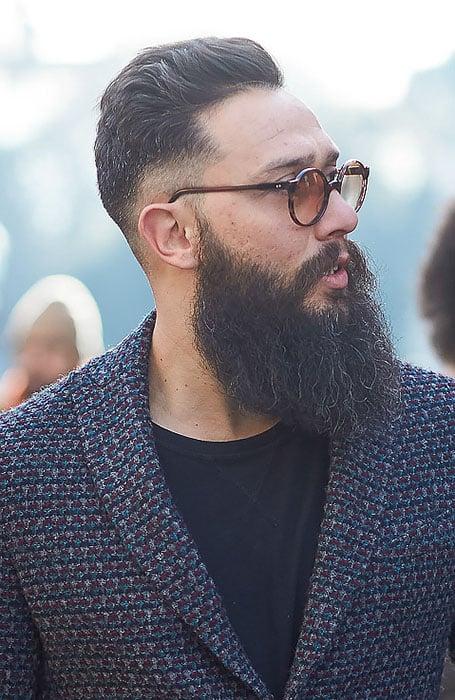 8. Beard + Man Bun
Take on the persona of the sophisticated Viking by tying your long locks into a sleek man bun, while letting that beard flow free. Incorporating two major trends, this style is great for men wanting to show off a full head of hair and a luscious long beard. By simply brushing the hair up and away from the face into a bun, this style adds an air of refinement to the effortlessly cool long hair and beard look.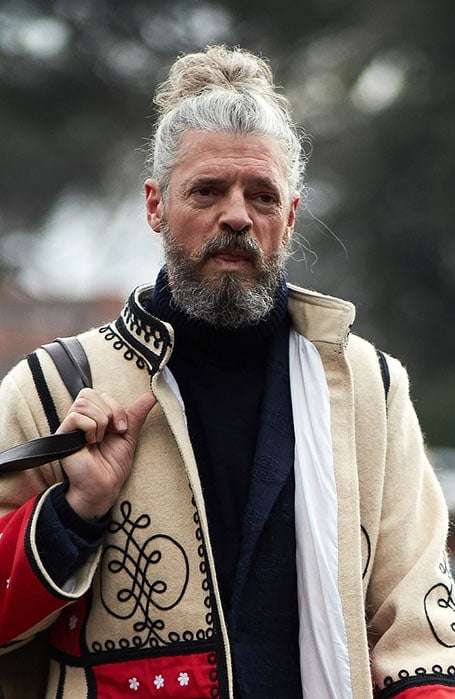 9. Beard + Pompadour
If you're a man who is fond of a sleek, brushed up pompadour, then a beard may be the perfect addition to your grooming routine. Much like the hair on top of your head, your facial hair will require dedicated grooming to achieve an overall sophisticated, on-trend appearance. Whether you go for a short, closely cropped beard or a longer, masculine style, ensure to wash your beard regularly and keep those locks neat and combed.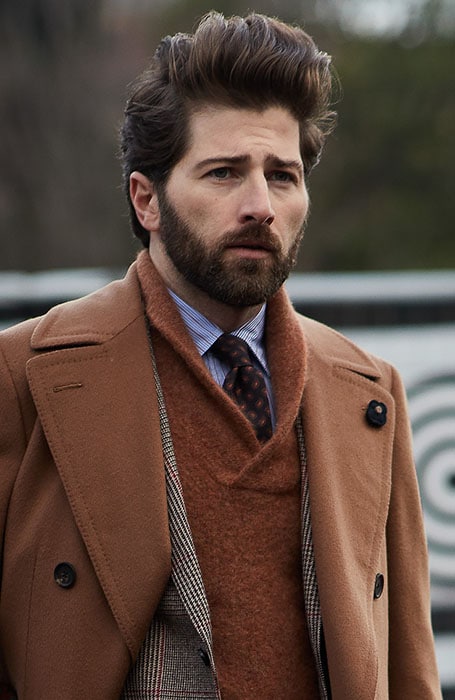 10. Beard + Quiff
Similar in appearance to the pompadour, the highly fashionable quiff may be elevated in sophistication with the incorporation of a beard. Additionally, much like its counterpart hair and beard combination; the pompadour and beard, this polished style requires consistent grooming. Appropriate from day to night and work to play, while the quiff and beard may require regular attention to achieve maximum results, you can rest assured that you will look stylish and sleek in any setting.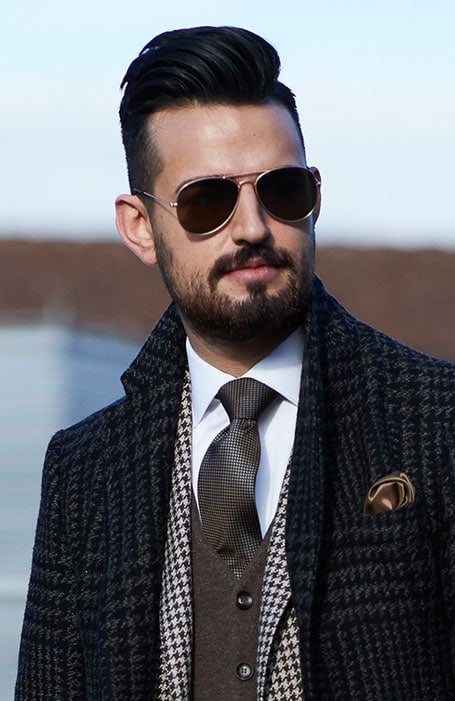 11. Beard + Short Curls
For a hair combination that will add volume, texture, and ultimately intrigue to your appearance, complement your short curls with a beard this month. To stay looking sharp, balance the fullness of your curls with a thick, medium-length beard. As this coveted curled hair gene is likely to also pop up in your beard, keep it tamed and looking cool with regular washing and combing. A styling gel may also be required to smooth down those playful beard curls.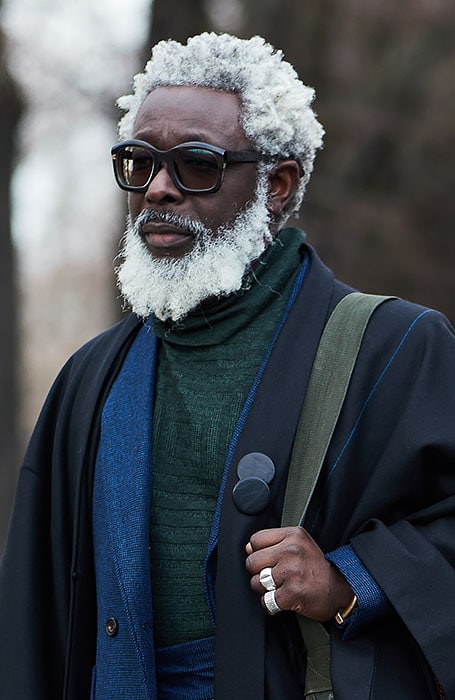 12. Beard + Short Haircut
Take a note from the grooming books of one of Britain's most in-demand actors, Tom Hardy, with a short haircut and beard. This no-nonsense style is regularly sported on the Hollywood heartthrob, resulting in his charming, attractive appearance. To add to its appeal, this simple style is also a winner in corporate or formal settings, where long hair is generally a no-go. While this style may work with any hair color and texture, it is particularly striking on men with naturally darker hair.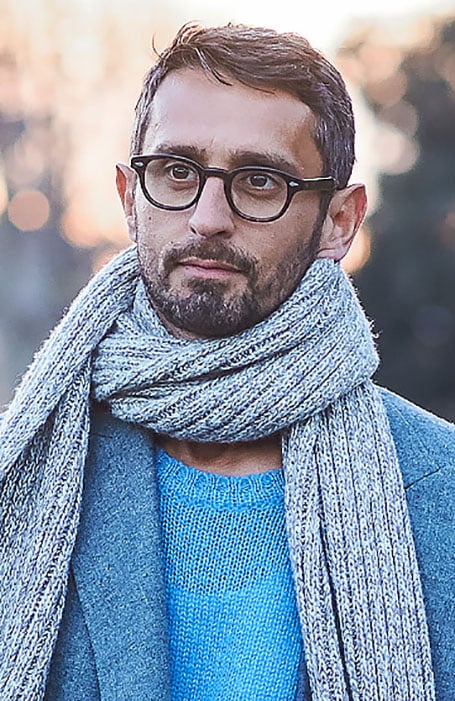 13. Beard + Side Part
If you're willing to be mistaken in the streets for movie star icon Ryan Gosling, then the side part and beard may be the perfect look for you. Corporate, casual, and cool, this combo ticks all of our grooming boxes when it comes to matching a great hairstyle with a better beard. The best part of all? A charming side part will suit any length of beard, allowing you to experiment with the close crop or full, textured facial hair. This style, therefore, provides a great grooming option all year round.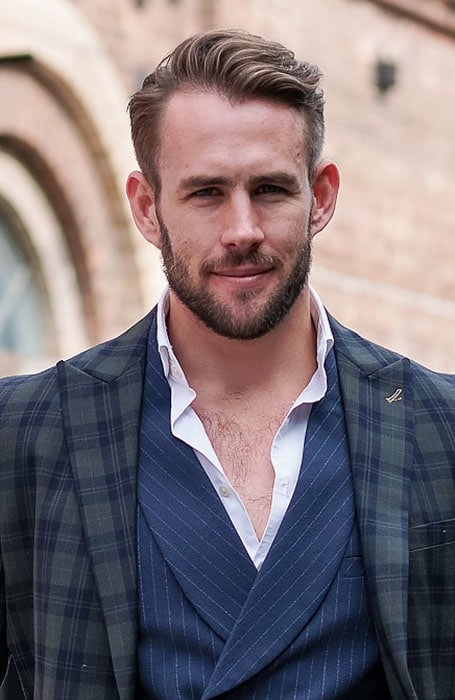 14. Beard + Slick Back
For older gents, evoke an air of distinction and masculinity with slicked back and a full beard. Whether you have dark locks or have made the transition into a silver fox, this simple, modern style will instantly update your look. For maximum results, it is best to slick back hair of medium or longer lengths, as this will ensure fullness that complements your beard and overall appearance.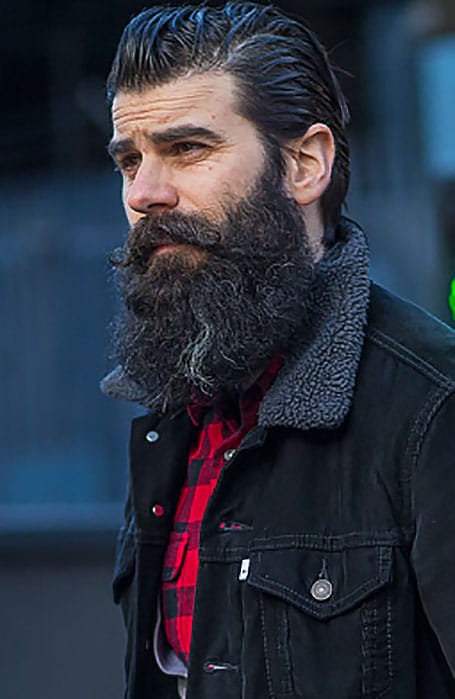 15. Beard + Faux Hawk
If you're after an edgy, rugged new look, then the faux hawk and beard are for you. Take inspiration from the classic punk mohawk while keeping your boss happy with this laidback style. To ensure this rockstar look remains stylish and attractive, rather than messy and unprofessional, keep your hair at a medium, full length while maintaining a short, neat beard.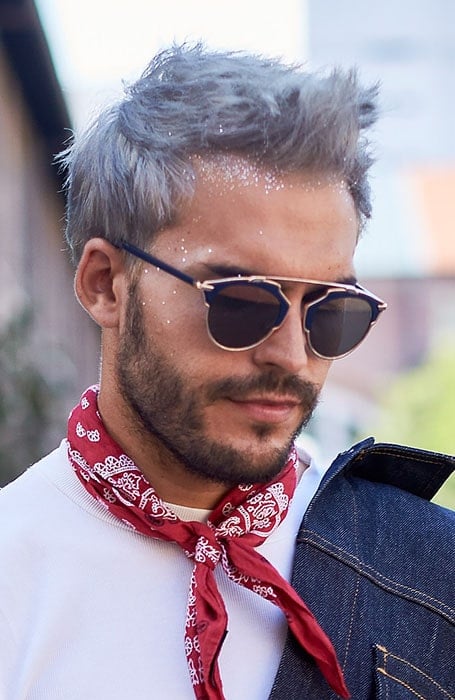 FAQs
What haircut looks good with a beard?
Let's be honest; beards look great with everything. Try it with natural styles like an afro, curls, bro flow, and long hair, or choose a shorter cut like a shaved head, buzz cut, drop fade, or side part. A well-groomed beard also looks exception matched with a styled hairdo such as man bun, pompadour, quiff, slick back, faux hawk, to a side part. Pretty much whatever you do, so long as your hair and beard are well-groomed, you'll look incredible.
Does a beard look better with short hair?
You can wear any length beard with any length hair, and make it work with the right attitude and styling. However, there is a nice balance to teaming a long, full beard with a short haircut and a shorter, neater beard with longer, wilder locks.
Are beards still in 2023?
Beards are definitely in style in 2023. Many men have taken the opportunity of working from home under quarantine and lockdown to grow out their facial hair and experiment with new styles. Shorter beards, full beards, mustaches, and stubble are all incredibly trendy, especially if kept very neat and precise.
SUBSCRIBE TO OUR NEWSLETTER
Subscribe to our mailing list and get interesting stuff and updates to your email inbox.