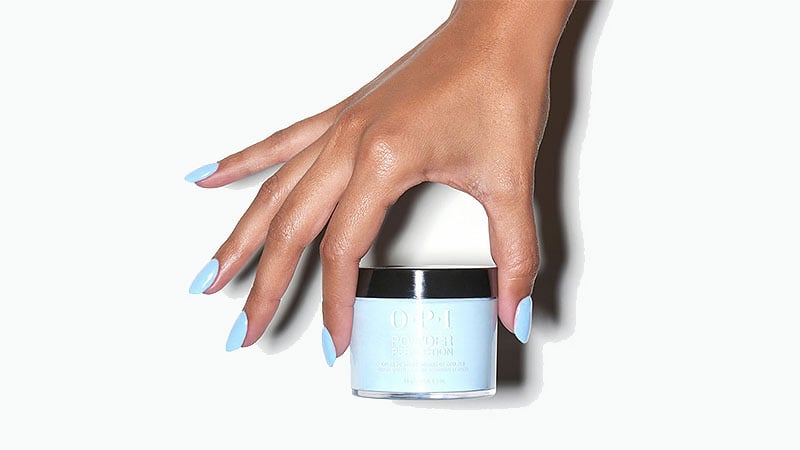 Dip powder is unlike anything else – it's durable, natural-looking and comes in a massive range of colours. Just like every manicure style, there are pros and cons, but overall its a great alternative to acrylic, gel and traditional polishes. If you're looking to switch your fingernail game up a bit, find out everything you need to know about SNS.
What are SNS Nails?
SNS or dip nails are entirely different from your average manicure. Instead of using a polish, these designs are made with powder. Just as the name suggests, you dip your fingernails into a pot of coloured powder, secure the colour with a bonding liquid, repeat the process a few times and voila – you have beautiful and stylish nails!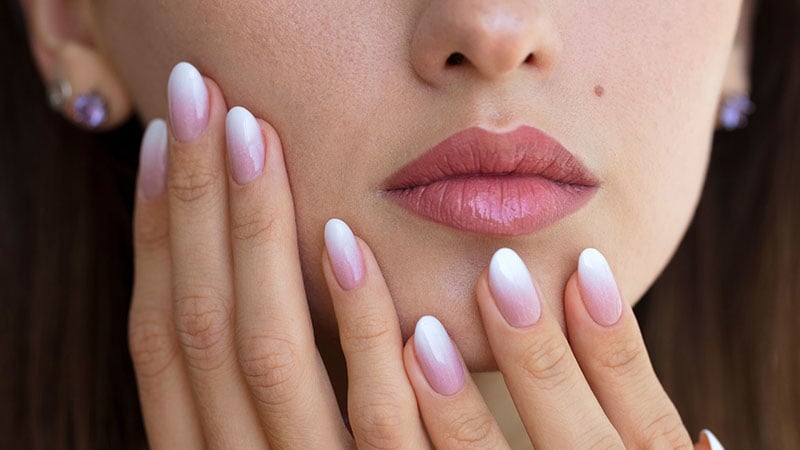 SNS Nails Pros and Cons
As with everything, there are pros and cons to this process. SNS nails are incredibly easy to apply and come in a myriad of different colours. Dip powders also last a lot longer than regular manicures – up to three weeks. They're also full of nutrients, which strengthen the bed of your nail. However, you often have to remove the entire layer when replacing them, and they can cost quite a bit to maintain.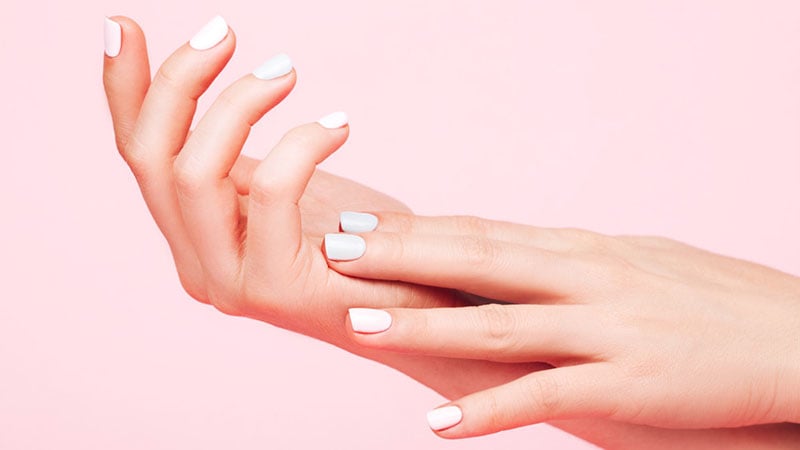 Is SNS Bad for the Nails?
Contrary to what some might think, SNS isn't bad for your nails. They have nutrients inside the powder that helps strengthen the natural bed. There's also no harsh UV light to lock the colour in place, so your skin will thank you, too. Of course, the bonding liquid applied can do some damage, so be sure that you go to a certified nail tech so you can get a perfect application every time.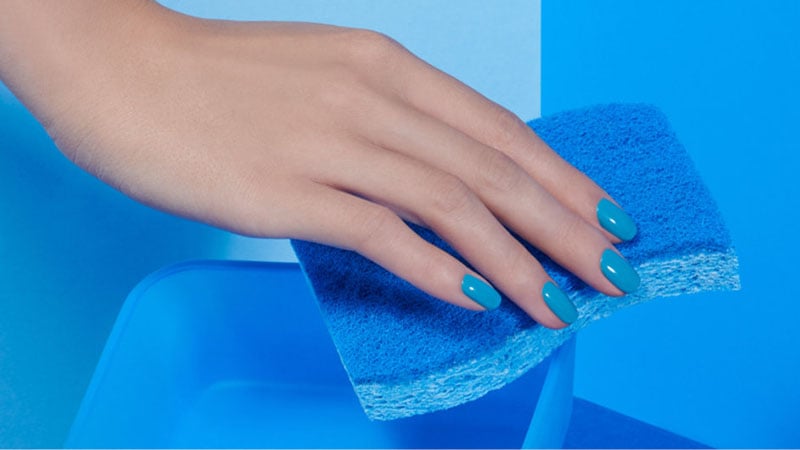 SNS Nails vs Shellac, Acrylic or Gel Nails
SNS nails look more natural than acrylic, and gel nails, and they're also a healthier option. With dip powder, you don't have to file your nails too far, so your nail bed will end up in a better condition than with acrylics. The powder alternative also contains fewer fumes than the other alternatives and does not require UV light, unlike shellac.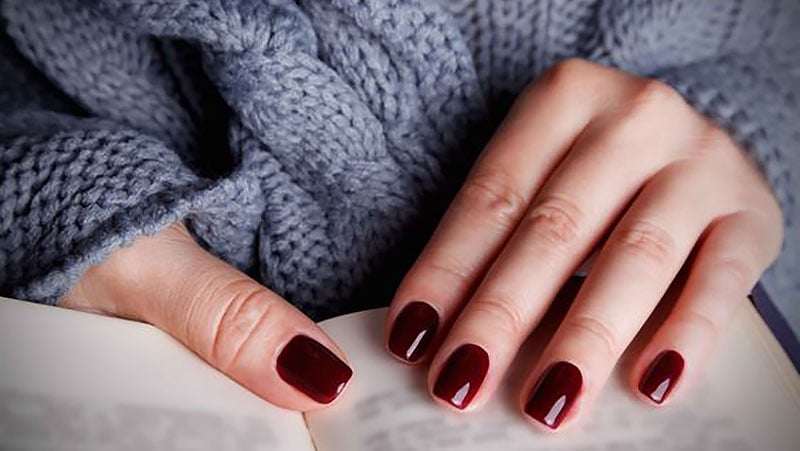 How Long Do SNS Nails Last?
SNS nails can last anywhere from two to three weeks. This timeframe is usually indicative of the regrowth on your beds. You can get powder manicures refilled, but most of the time you will have to get the colour removed and start from scratch.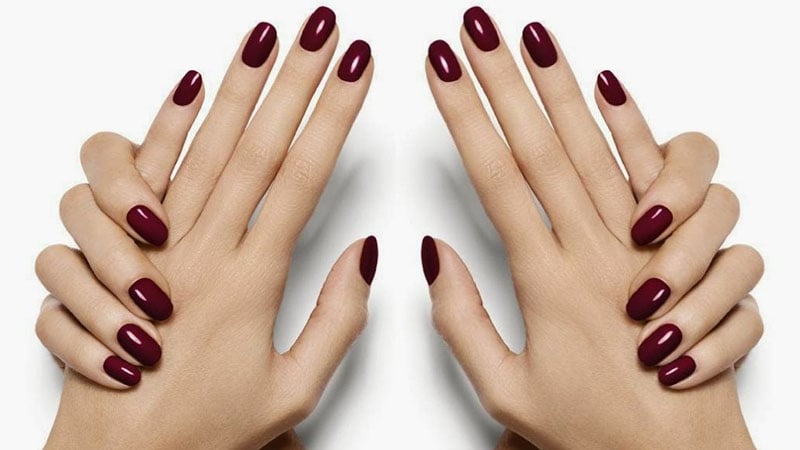 How Much Does SNS Cost?
Depending on where you plan to get your nails done, and how elaborate you'd prefer the design, these manicures can cost $35 – $75. As with all good things, you get what you pay for, and this is no exception.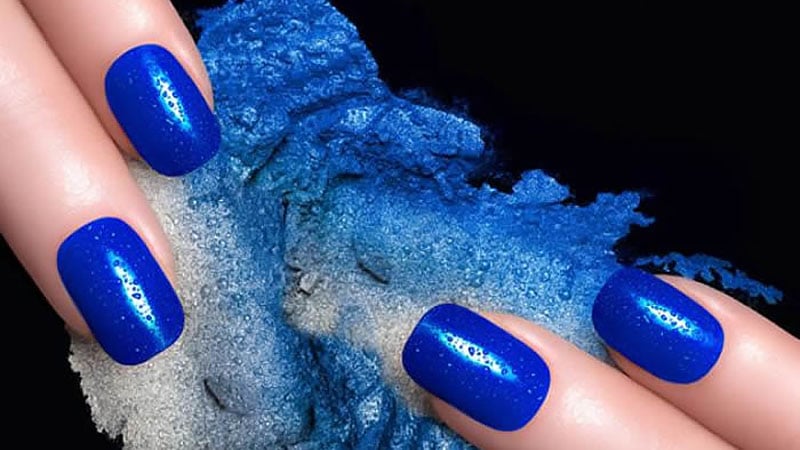 How to Apply SNS Nails
Before you begin, make sure you have a smooth nail bed surface to work on. Apply one coat of clear gel polish to the nails, and slowly dip each finger into the powder. If there's an excess on the end, lightly brush it off. Complete this step three times, and finish the look by dipping the tips into a natural sheer set. Lock in the colour using a sealer and proceed to file down the nail, removing any bumps you may have created. Wash and dry your hands, paint a final layer of polish, and voila! You now have a beautiful manicure that's worth showing off!
SNS Nail Designs
SNS nails don't just come in one style. Like any other polish, you can create beautiful designs that are totally worth showing off. For a French manicure, dip the ends of your fingertips into the powder – mix things up a bit by alternating in shades. For zig-zags or stripes, apply the same process by working the glue in patterns. If you're after something simple but bold, why not create a single feature colour or alternating tones? With this nail technique, you can let your imagination go wild.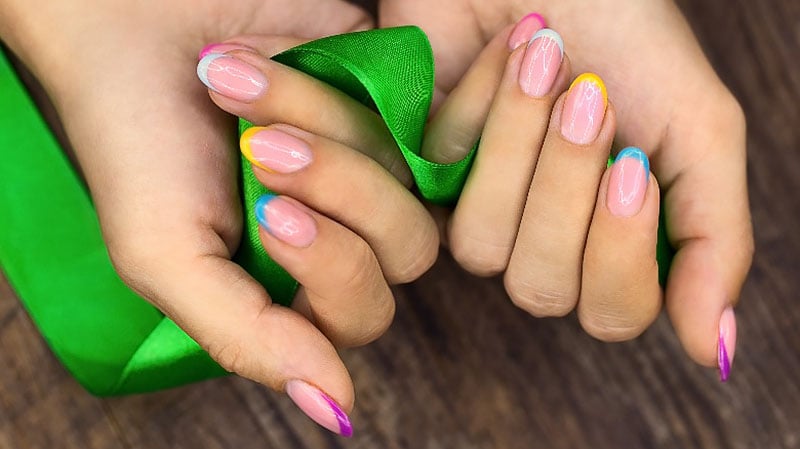 Ombre SNS Nails
A popular design that gets people talking is ombre nails. The process is a little tricky, be sure you head to a professional to get this done correctly. Trendy colours include red, black and pale pink. To create a gradual French manicure, opt for a classic white tone on the ends. With fingers this fine, you're going to want to become a hand model.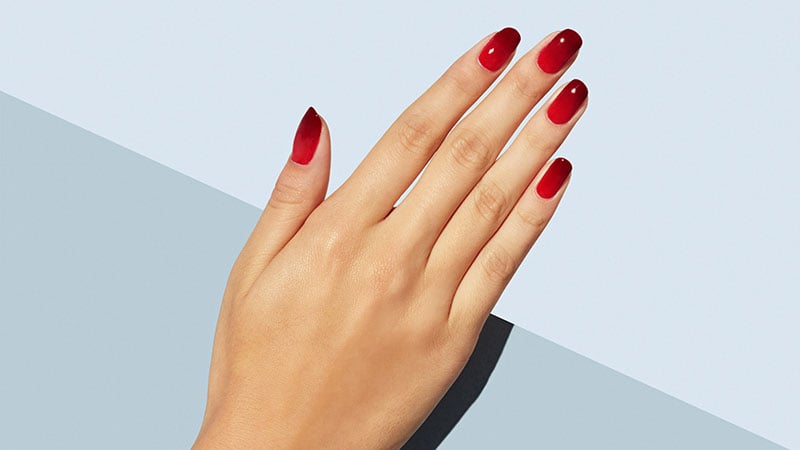 SNS Nails With Tips
For those who aren't blessed with long nails, why not fake it with tips? SNS manicures look excellent with the help of extensions, and they elongate your fingers. Again, be sure you head to a professional salon, so the ends don't look crooked or twisted. Light colours like pink, white or baby blue look stunning during warmer months, and dark tones such as navy, black or grey look incredible during winter.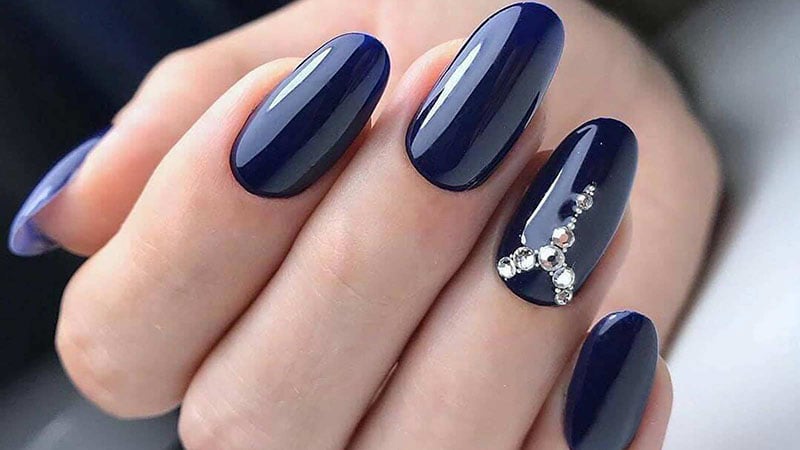 How to Fix Cracked SNS Nails
Although SNS is a healthier and longer-lasting option for a manicure, they're not always as durable as its alternatives. Dip powder can sometimes chip or crack, especially if they're too long or haven't been refilled in a long time. To fix this, you will have to file the top layer and remove the application with acetone. After dipping your fingers in for a little while, buff it down, so your natural nail is left. Next, it's best to start the application again. Hopefully, the damaged surfaces are only visible on one finger, so you won't have to fix all of them!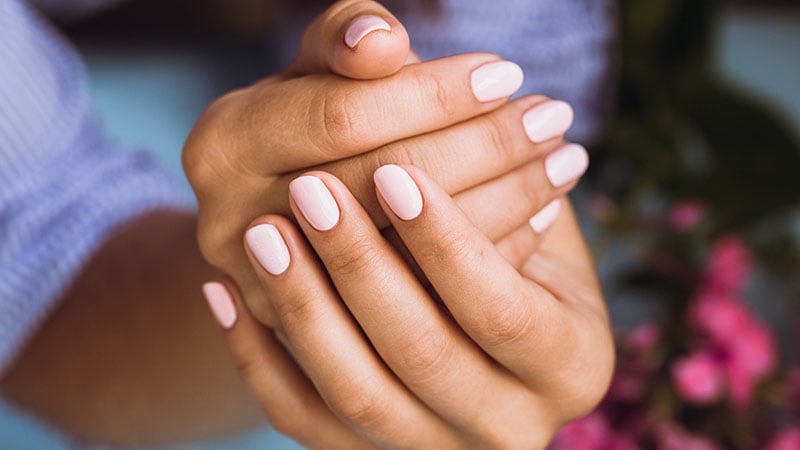 How to Remove SNS Nails
The process of removing powder manicures is quite easy. Begin by removing the top layer of gel polish, and then soak your nails in acetone. You can get this done faster by dipping cotton balls in polish remover and securing them using foil. As an alternative, dip the ends into a bowl of the liquid. Wait for ten minutes while the SNS dissolves, remove any excess and then dry your fingers using a paper towel.


SUBSCRIBE TO OUR NEWSLETTER
Subscribe to our mailing list and get interesting stuff and updates to your email inbox.