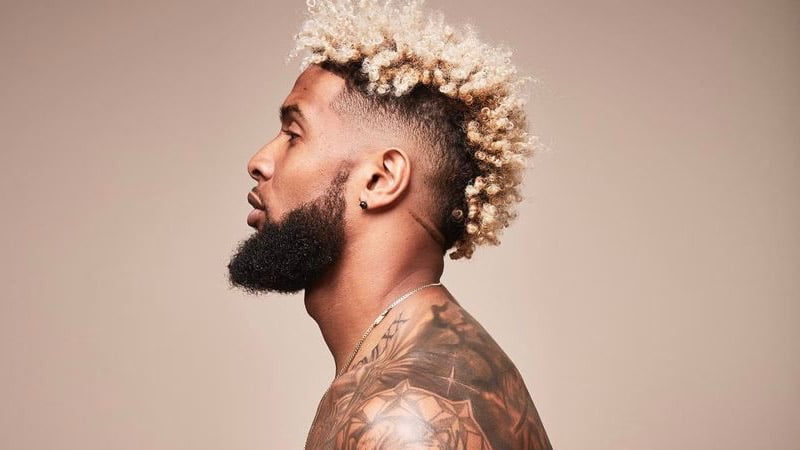 Odell Beckham Jr is one of the most recognized American football players, and not just for his incredible playing skills. His hair often creates a buzz around the fashion community, and for good reason. If you're looking for inspiration for your next haircut appointment or you want to switch things up a bit, then look no further. We have collected ten of Odell's best hairstyles that are sure to score a touchdown!
1. Undercut With Blonde Curls
Show off your effortless style with a dark undercut with long blonde curls. The contrast between the short hair underneath and the light mop on top creates a stylish and fresh hairdo and flatters a myriad of occasions. Maintain the luscious tendrils by frequently conditioning and combing them.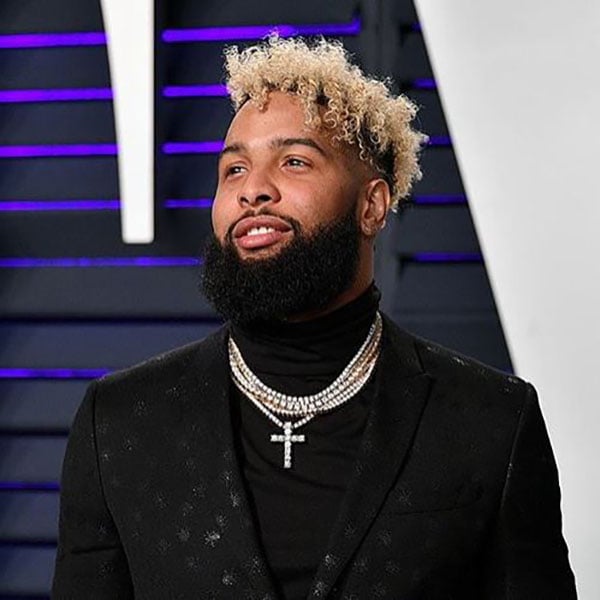 2. Mid Fade Afro
Keep the texture of your natural afro on top with a cool mid fade. Mix up the classic hairdo with a mid-fade on the side, maintaining long and luscious sponge curls above. If you wish to emulate Odell Beckham Jr's style, dye the ends of your hair blonde, adding a cool twist to the stylish cut.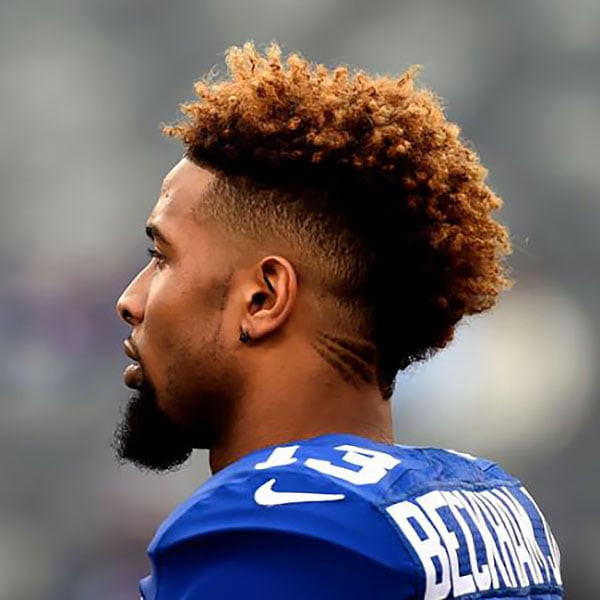 3. Mohawk Burst Fade Haircut
As one of the biggest trending hairstyles, you can't go wrong with a mohawk burst fade. The ombre from dark to light curls create a slick and stylish cut, and the short sides add a classic appeal to the modern haircut. This is a trendy and cool hairdo for any guy who is ready to stand out.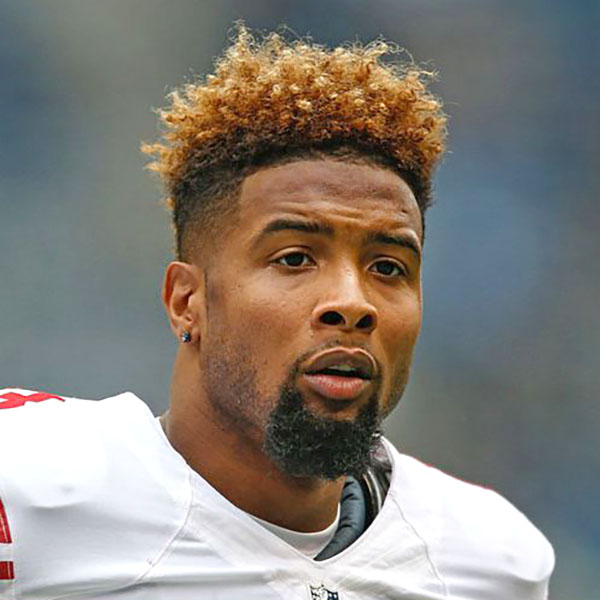 4. Curly Fade
Keep all eyes on you with a sleek, curly fade. Whether you choose to emulate Odell Beckham Jr's white-blonde mop or you'd prefer to maintain your natural color, you'll instantly look suave with this style. From taper cuts to something high and short, you'll be able to style this hair any way you like. Watch out, you'll be the hottest guy in the room with this look.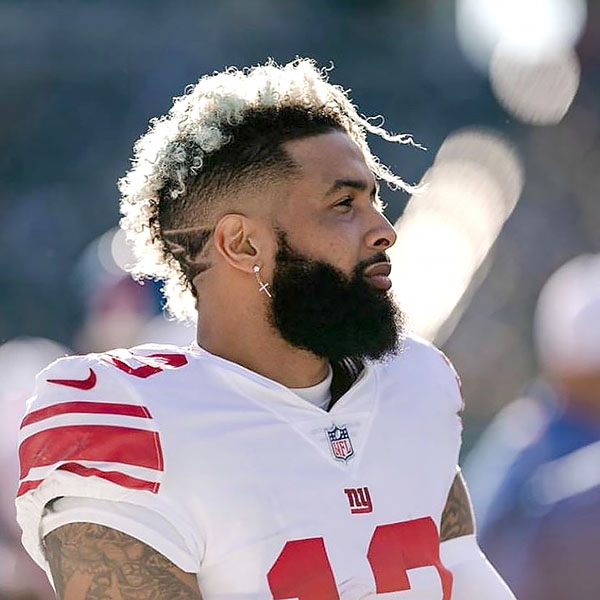 5. Drop Fade
Sometimes simplicity is key, especially with hair. This neat drop fade is a classic and stylish haircut and is sure to gain some attention. Mix things up with highlights on the textured top and keep things tidy with short and clean sides. If you'd like to add some pizzazz to the style, why not try a part or buzz some funky designs into a shape up. However you decide to rock this, you're going to look like a million dollars.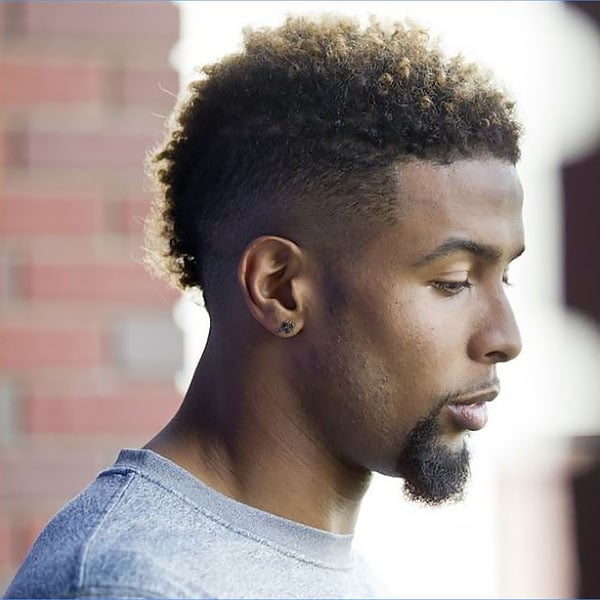 6. Blonde High Top Afro
Add height to your hair with this high top afro. Keep the natural curly spongey or kinky, and shorten the sides to create an elongated line up the head. A taper or bald fade looks best when paired with this tall textured hairstyle, and channel your inner Odell by bleaching the tips of the tendrils blonde.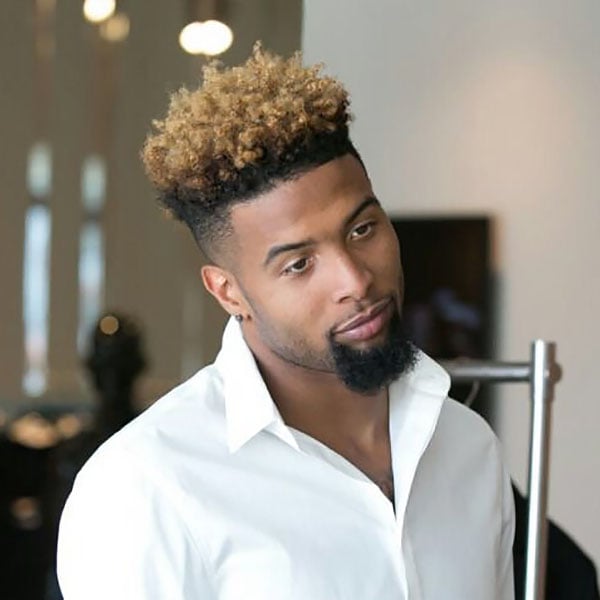 7. Blonde Highlights Temple Fade
Subtlety is key with this hairstyle. The temple fade creates a classic and sophisticated approach to the haircut, and the blonde tips add a modern and zesty twist. Whether you keep the natural hair longer or buzzed down, this is a cut that remains timeless and looks great with any outfit.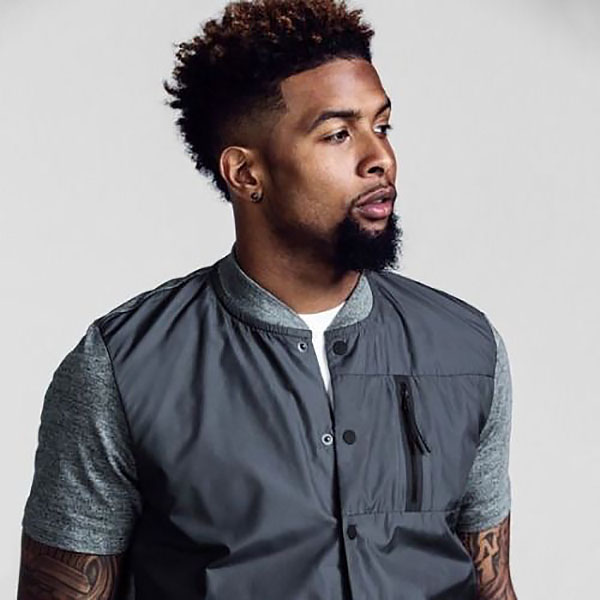 8. Undercut Blonde Sponge Curls Combover
You were born to stand out, so why not do that with this blonde combover? Keeping your blonde sponge curls longer on top, with a high top fade or undercut below, and you'll be stocked with heaps of hairstyles to create daily. You can work your hair into a man bun or keep it free-flowing by parting it over to one side. If you'd prefer to maintain natural hair color, opt for a dark shade or subtle highlights that make your eyes pop.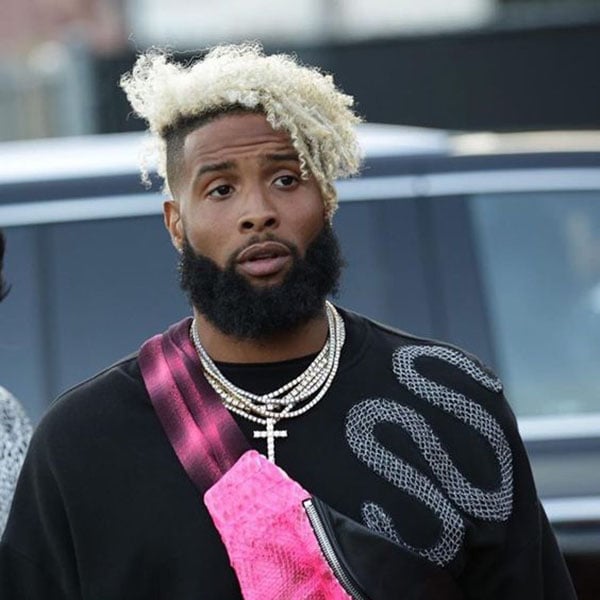 9. Short Drop Fade
For the man who loves the traditional cut, you can't go wrong with a short drop fade. Keep the curly texture minimal on top but finer on the sides, so it looks almost like a faux hawk. Experiment with shaved designs and lines, or stay true to classic hairstyles with a neat and tidy finish. This is the perfect haircut for the office, a party, or the football field!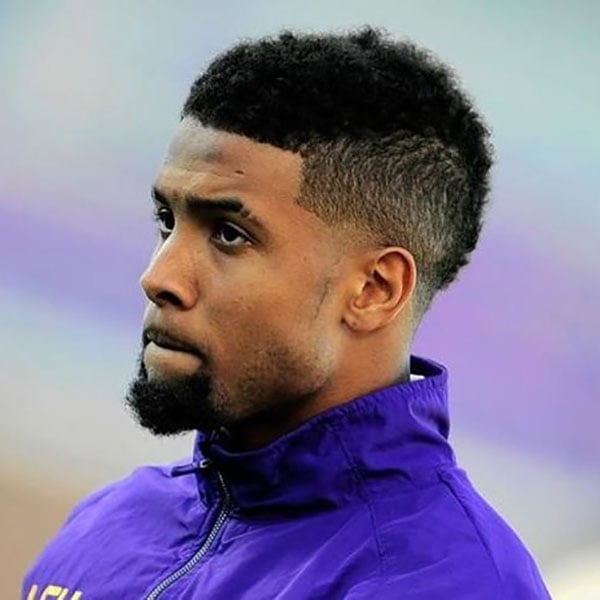 10. Buzz Cut
Steal the spotlight everywhere you go with a buzz cut. It's easy to maintain and instantly adds a relaxed vibe to any outfit. Keep the length close to the skin, medium, or a little longer, depending on the style you prefer. It's an excellent option for those who are balding or those who prefer a low-maintenance haircut. No matter how you style this, you're going to be the freshest guy in the room.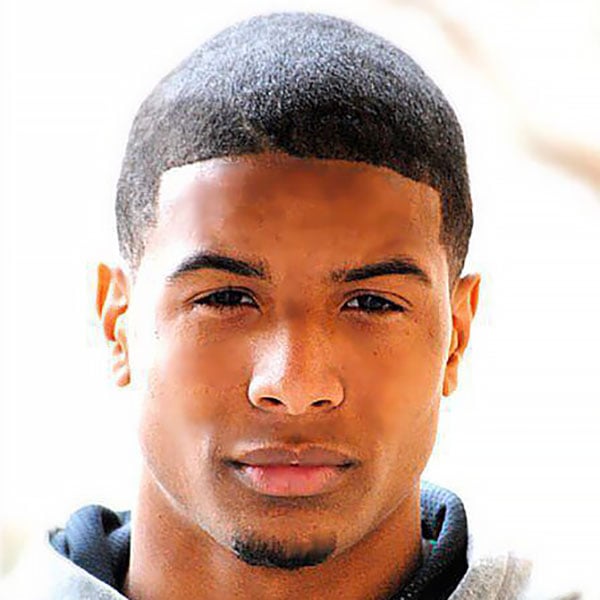 Odell Beckham Jr Haircuts FAQs
What is Odell Beckham Jr haircut called?
Odell Beckham Jr has rocked many different hairstyles. Some of these include an undercut with blond curls, mid-fade afro, mohawk burst fade afro, a curly fade, and a drop fade. Other styles are a blonde high top afro, blonde highlights with a temple fade, undercut blonde sponge curls with a combover, a short drop fade, and even a buzz cut. The common elements across the styles tend to be a fade and line up, with blonde ends.
How do I get my hair like Odell Beckham Jr?
Emulating Odell Beckham Jr's style will work best if you also have naturally afro-curly hair. When you head to your barber, you want to ask for a fade, line up, and blonde ends. What exactly that looks like will depend on which particular hairstyle of his you're going for. Make sure to take pictures of the style you're after so your barber knows precisely what you want.
What color is Odell Beckham Jr's hair?
Odell Beckham Jr's hair is naturally dark, but he's dyed it lighter colors over the years, including platinum, honey, and strawberry blond.
How do I dye my hair like Odell?
You can either visit your favorite barber or try it yourself at home. The technique for applying the dye will depend on which of his looks you're going for and your hair's length. If you have shorter hair, you can paint the dye across the surface of your combed hair. Alternatively, for longer hair, work through sections from the bottom to the top, stretching the hair and applying the dye to the desired area, avoiding the roots. Rinse, tone, and condition to finish the look.
SUBSCRIBE TO OUR NEWSLETTER
Subscribe to our mailing list and get interesting stuff and updates to your email inbox.