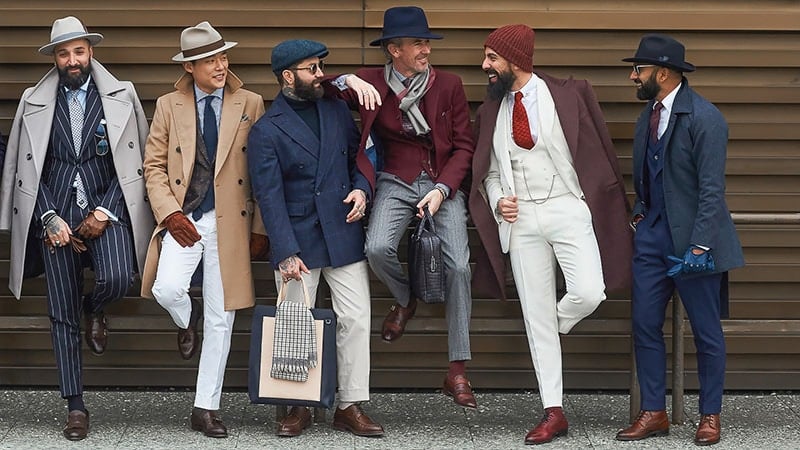 Hats have cemented themselves as eternally stylish men's accessories. From baseball caps to bucket hats, fedoras to snapbacks, men's hats are a versatile, functional, and stylish addition to any look. They're also practical and suitable for any season. Rain, hail, shine, or snow, a hat will keep you warm, dry, and sheltered from the sun all while looking great. On top of that, hats can finish off any casual, classy, or eclectic ensemble in a simple yet inspired way. Here are the best men's hat styles you need to know today.
1. Snapback
The '90s style baseball cap burst onto the fashion scene after the New York snapback became increasingly popular with Yankees fans. Nowadays, snapbacks have cornered the market, being worn by cap connoisseurs, ballers, fashionistas, and cool kids all over the world. The name comes from the hat's adjustable fastener at the back. Like its vintage cousin, the dad hat, it is also one-size-fits-all, providing a relaxed, oversized fit. However, the snapback is more rigid in its design, making it more structured. Snapbacks add an effortless yet instantly cool vibe to any outfit.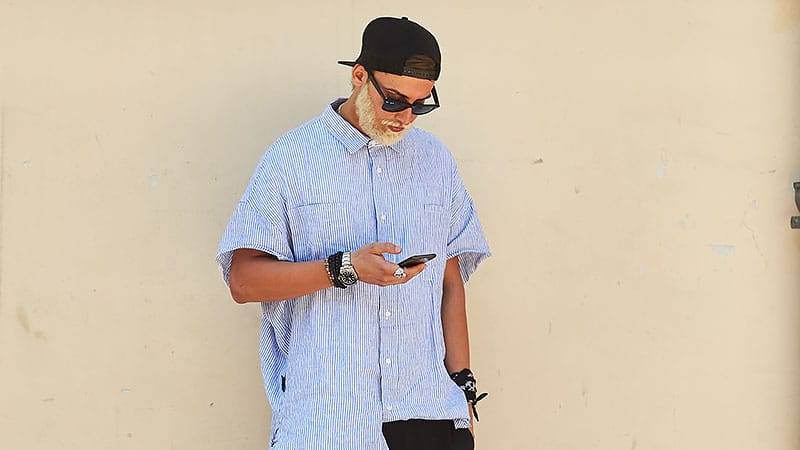 2. Beanie
Once a mere winter essential, beanies have become genuinely timeless and trans-seasonal pieces. While you might not want to wear one in the middle of summer, you can pretty much rock a beanie from winter to spring. They go with a lot of styles and can easily take you from streetwear to sleek wear. These nifty knitted accessories can keep your head warm and your style hot. From chunky knitted winter woollies to stylish slouchy pieces, beanies are super versatile. We'd recommend going for one made of thin material and in a neutral color like navy or grey. This way, you can get the most wear out of it.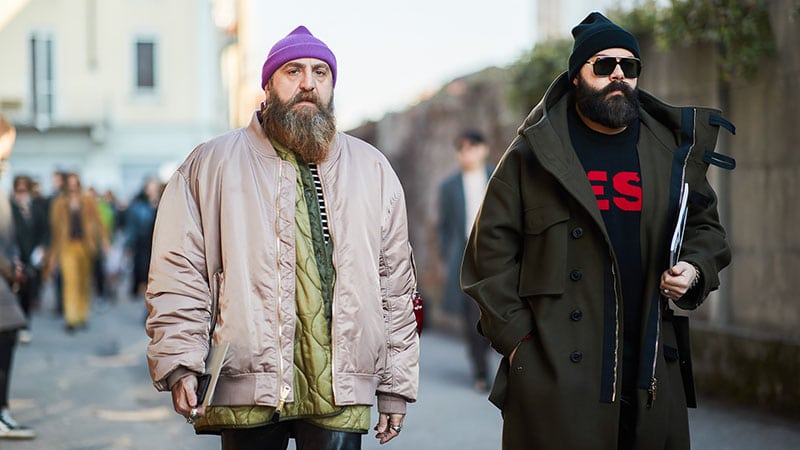 3. Trucker Hat
First appearing in the '70s, the trucker hat is one of the most popular hat choices today. With a peaked cap and a close-fit crown, it protects you from the sun while being casual enough for everyday wear. There are endless colors and designs to choose from, some featuring brand and sports team logos, symbols and prints. Wear it in laid-back events, such as hanging with your friends or going for a midday walk.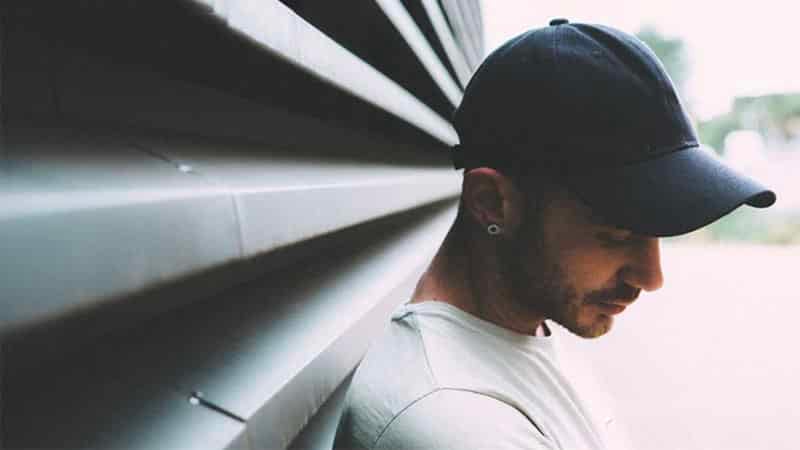 4. Fedora
Love it or hate it, the Fedora has stood the test of time. Going from the hat of choice for gangsters in the 1920s and 1950s to a hipster staple item in the 2000s, Fedoras is probably one of the most polarising men's accessories. Today the felt firm-brimmed hat is once again on-trend and a fantastic wardrobe addition. Although fedoras come in various sizes and colors, we'd suggest sticking to those with more neutral tones and medium widths.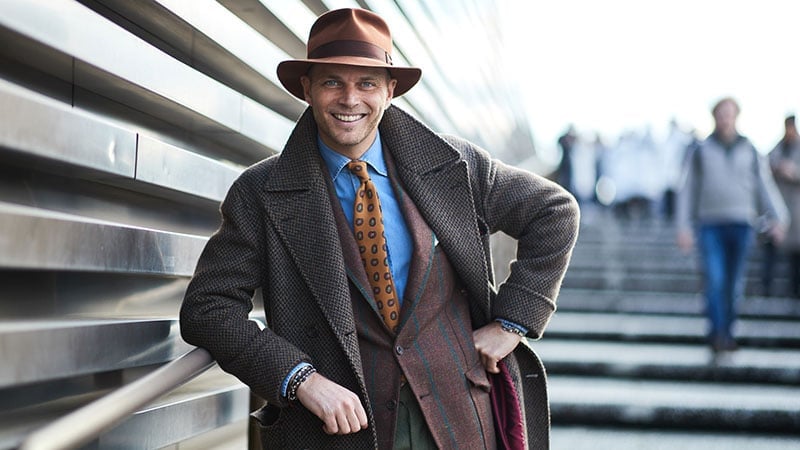 5. Trilby
Despite often being confused with a fedora, a trilby is a different type of hat. Made from tweed or straw, the Trilby features a smaller brim and taller crown than the fedora, meaning you can wear it from spring to autumn. Wear the trilby at the back of your head, instead of pulled forward to protect your face. It is a statement fashion piece rather than a functional hat. They are the hats of choice for boy band members, such as Justin Timberlake, as well as members of the upper class, and are frequently spotted at horse racing events around the world.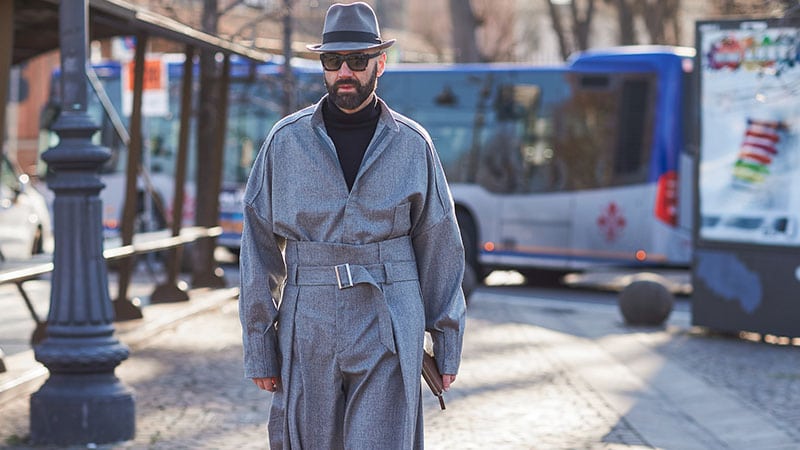 6. Panama Hat
A Panama hat is perfect when paired with a beach backdrop and a white linen shirt. This traditional brimmed straw hat hails from Ecuador and will have you looking as hot as a Miami summer. Made from plaited leaves, the Panama hat has become a must-have accessory for seaside and tropical destinations. Panamas are made for sunshine and blue skies, so don't try to rock this hat in winter. They are light in color and weight, breathable, easy to wear, and faultlessly fit with a laid-back beach style.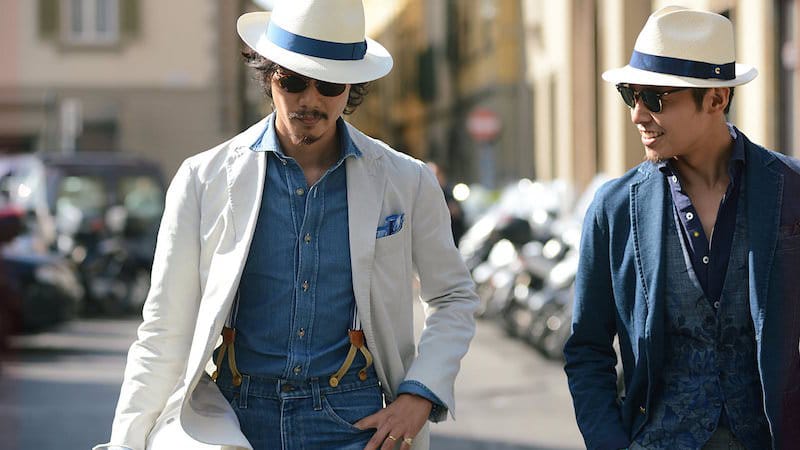 7. Bowler
The bowler hat is one of the most iconic items of British style, made famous by notable actors such as Charlie Chaplin, Curly Howard, and John Cleese. It is a hard, felt hat with a narrow brim and is also commonly known as a derby. This hat is a favorite of the upper, middle, and working class alike, but we would steer clear of wearing it casually. Try out this trend with double-breasted suits, tailored pants, dress shoes, a vintage Corvette, or a British accent. That type of thing.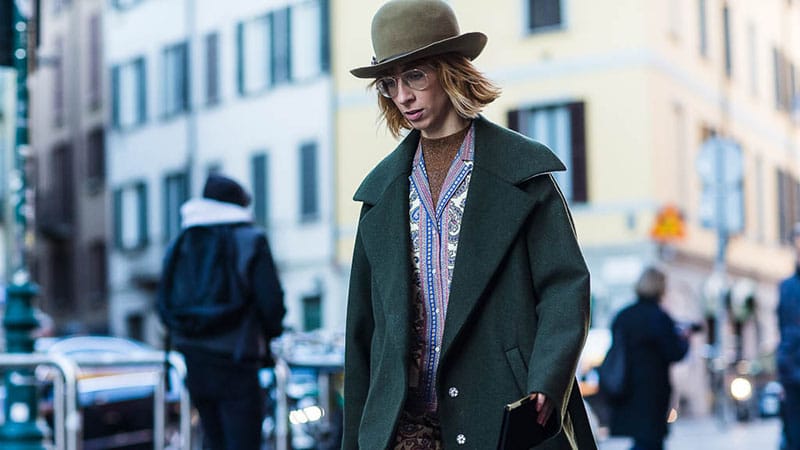 8. Dad Hat
While your dorky dad might not seem like someone to take fashion advice from, dad hats are awesome vintage accessories that scream laid-back style. These relaxed baseball caps are usually canvas or cotton with a slightly curved brim. The dad hat also sports an adjustable strapback closure, making it one-size-fits-all. Dad hats make great additions to any sports-luxe ensemble and can be used to add a vintage twist to any casual look.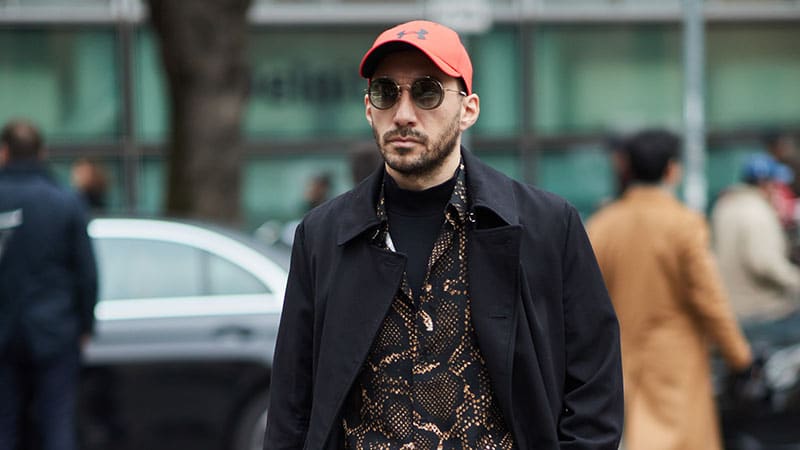 9. Newsboy
Emerging in the 19th century, these old-school caps have made a big comeback in the 2000s. A newsboy hat is similar to a flat cap. These round and full caps have panels and a button on top, attaching the front of the hat to the brim. Gracing the heads of many affluent men and women, fashion houses have embraced traditional men's caps. Many high street retailers also stock newsboy or baker boy caps.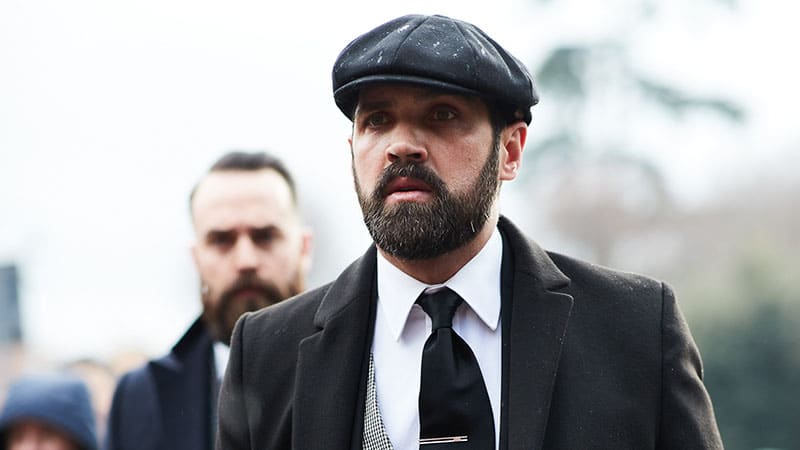 10. Flat Cap
Popular among celebrities and television characters, flat caps come from humble roots. The flat cap was once typically worn by chimney sweepers and farmers. These stylish pieces of headwear come in wool, tweed or cotton. For extra warmth and comfort, these stiff-brimmed rounded caps are lined. Flat caps look best when paired with a smart casual style for a touch of charm.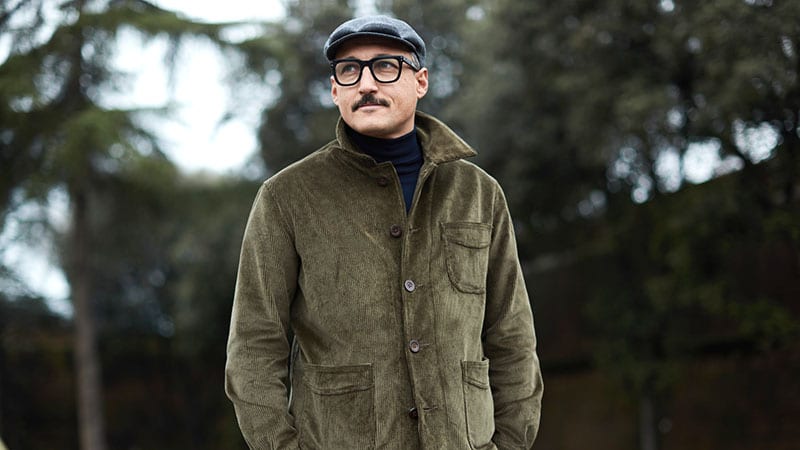 11. Bucket Hat
Bucket hats are back, and the '90s revival continues with no sign of stopping. Gaining popularity with various musical and skater subcultures, the bucket hat has gone from a humble fisherman's hat to downright cool. Made from heavy-duty cotton fabrics such as denim and canvas, or wool blends like tweed, bucket hats feature wide, downward-sloping brims, resembling an inverted bucket. They have been a street style favorite for years and are perfect when trying to create a laid-back urban look. To rock the look, try throwing on a bucket hat with a bomber jacket, high tops, or even a jersey.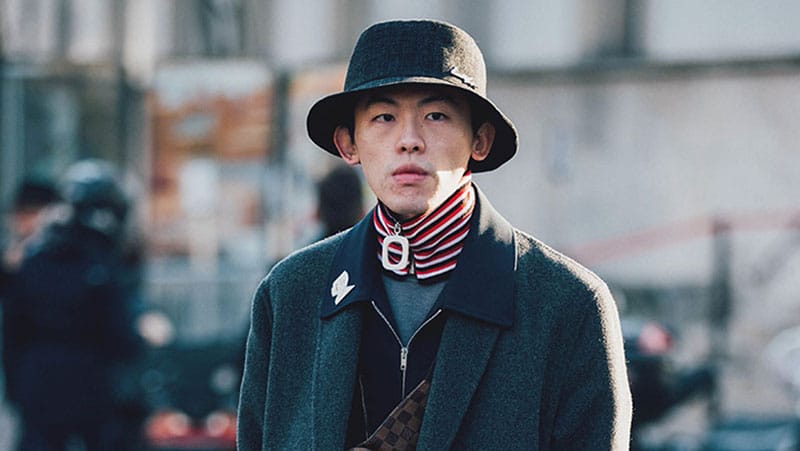 12. Baseball Cap
From snapbacks to dad hats, there are so many variations of baseball caps, but you can never go past a classic. Baseball caps started off as simple five-panel caps with adjustable straps and were worn as part of baseball team uniforms. Today, they are as much a fashion item as a piece of sportswear. A favorite of street style stars and celebrities, the baseball cap has graduated to an iconic status because of its simple and cool designs.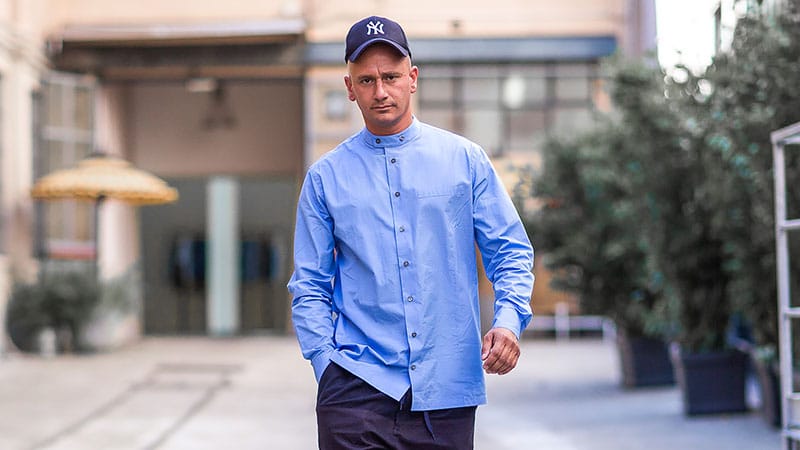 13. Trapper Hat
Warm, stylish and retro, a trapper hat should be on your winter must-haves list. Made from sheepskin suede with leather trim, trapper hats come in a variety of real and faux fur options. Modern editions of the trapper hat are available in a selection of plaids, corduroy, and various waterproof materials. These hats scream adventure and are perfect for the outdoorsman. Try rocking a flannelette shirt and blue jeans with this hat trend, instead of a shirt and tie.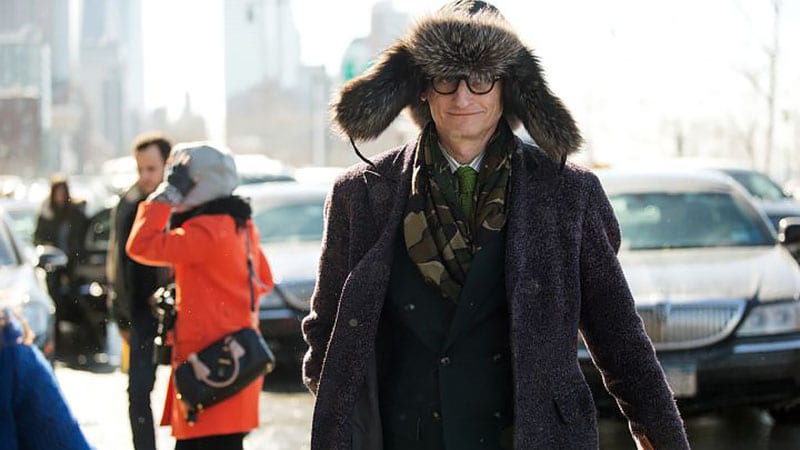 14. Boater
The boater is another summer essential when it comes to men's headwear. This stiff straw hat with a grosgrain ribbon around its crown peaked in popularity in the early 20th century. Often worn by barbershop quartets and in period dramas, they are now a rare sartorial sight. A boater hat is ideal if you're looking to make a splash on the fashion scene this summer. They are a fun, chic, and original alternative to the Panama hat or a fedora. These flat-topped, wide-brimmed straw hats are definitely due for a comeback.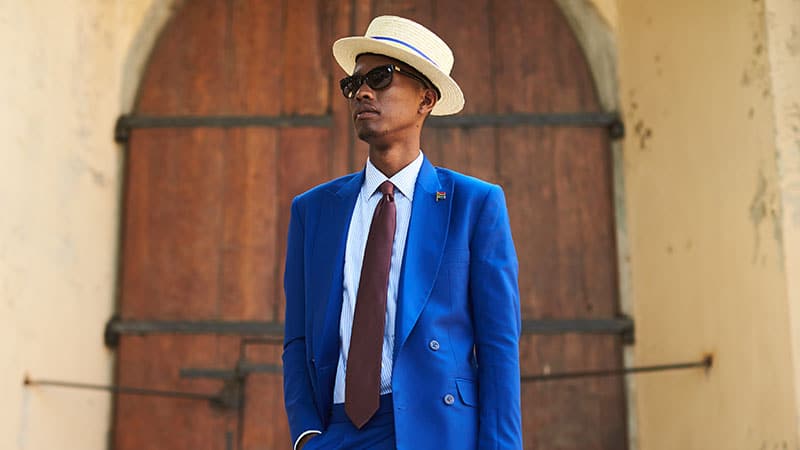 15. Pork Pie
After it became a recurring accessory on Breaking Bad, the pork pie grew increasingly popular. The men's hat was one of the most popular in the 19th century. Today, hipsters mostly wear the pork pie style, which features a cylindrical crown. It also has a flat top that is pinched around the outer edge. These hats provide a classy, modern, and artistic aesthetic.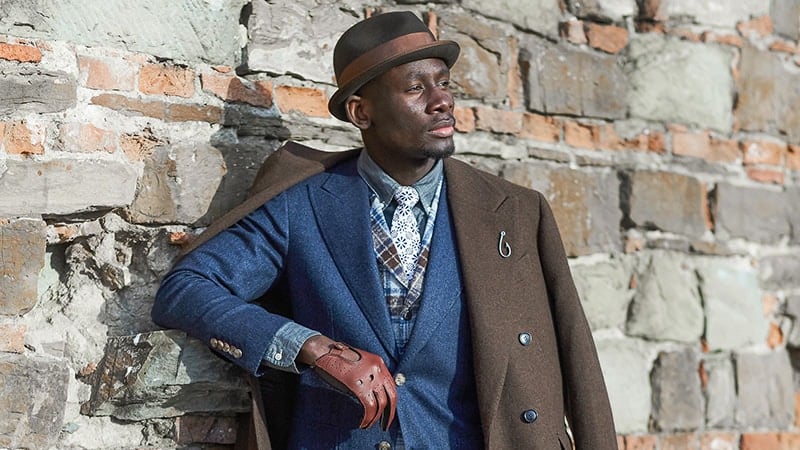 16. Visor
Typically seen in golf and tennis, the visor is a great accessory to keep the sun out of your eyes. This headwear features a peaked cap but doesn't have a crown to secure it on the head. Instead, it includes a band above the ears – this can help stop sweat from entering the eyes while you work out. his is best suited for outdoor activities that need sun protection but isn't too heavy to become distracting.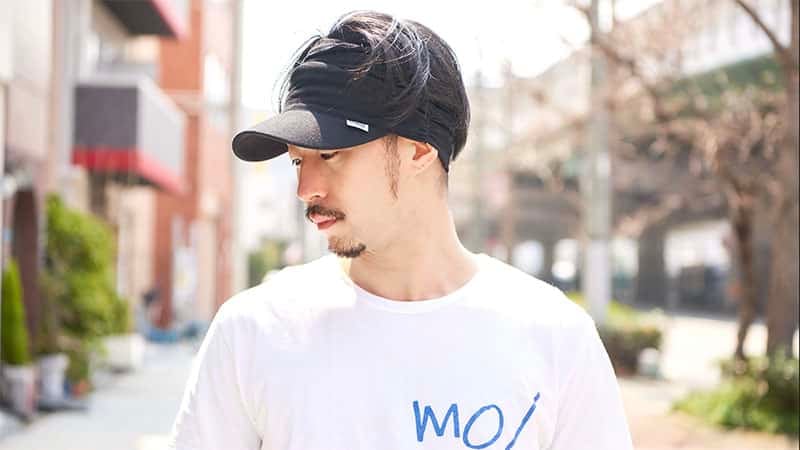 17. Cowboy Hat
For centuries, the cowboy hat has been a staple in Mexico and the US history and culture. With a wide brim and a high crown, this headwear is suited to outdoor activities in dry and hot environments. While you would normally see these with a pair of jeans and western boots, you can style them with almost any casual outfit.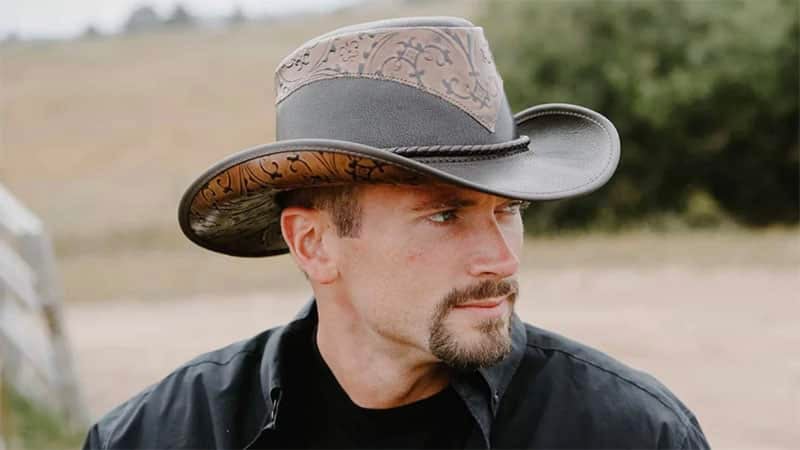 18. Homburg
The Homburg hat is a semi-formal accessory that is often compared to a fedora. With a high crown and a dent running down the middle, it is usually made from felt and in a dark shade. It was originally worn during hunting excursions, but it became a popular choice by the likes of Sir Winton Churchill and Al Pacino in The Godfather.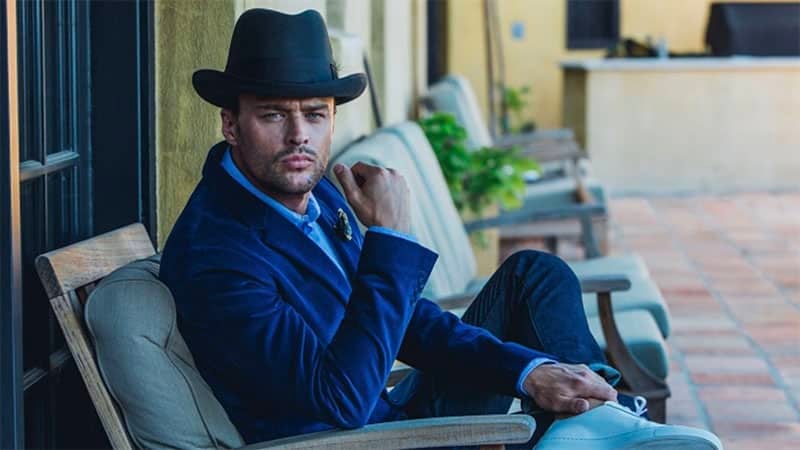 19. Boonie Hat
The Boonie hat is a popular choice for outdoor activities, especially in tropical climates. Originally intended for the army, it features a bucket hat silhouette with a wide brim. It's usually made from soft and floppy fabrics and an adjustable chin strap. You'll usually find them with eyelets or mesh on the crown to provide breathability in hot environments.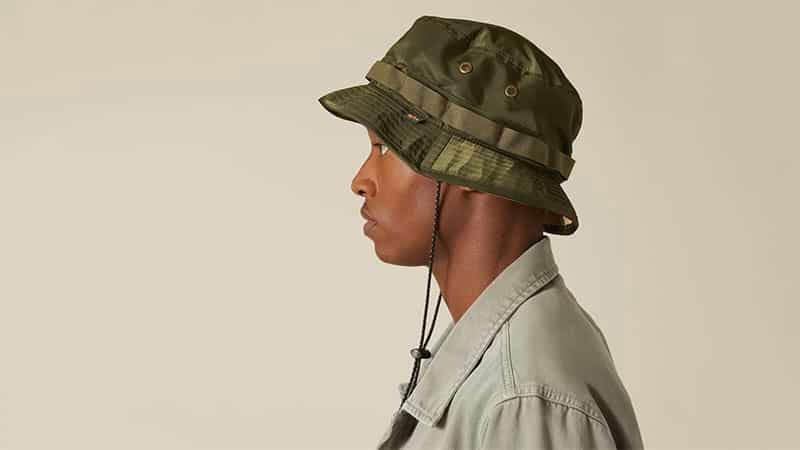 20. Top Hat
There has still never been a piece of headwear as dominating or as sophisticated as the top hat. Don't panic, we're not suggesting you need to go Abe Lincoln style, but a shorter, stylish top hat will undoubtedly make you stand out in a crowd. These tall, flat-crowned, broad-brimmed hats were once the height of high-class dressing, but today they are a rarity. If you're looking for a fun and fancy way to class up your next formal event, why not try a top hat?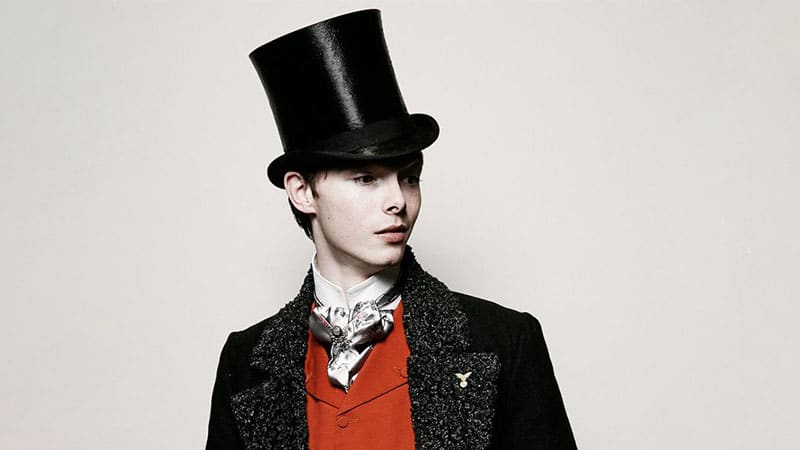 How to Choose Men's Hat Style
Styles
There are many different hat styles for men to try. Depending on the event and season you are in, you can try something that suits you and your needs. For casual occasions, try something laidback like a baseball cap. You can usually find something plain in color but featuring a large icon or logo on the front to express your personality. Other popular hat styles include beanies and trapper hats – they're especially popular in colder months and match a wide variety of clothes and accessories. For formal events, try styles such as a pork pie, trilby or Homburg. However, if you are going outside and need solid protection from the sun, we recommend a Boonie or bucket hat.

Season
During warm temperatures, your priority should be protecting your face and neck from the harsh rays of the sun. Popular choices in summer include baseball caps, bucket hats, and anything with a wide brim to shield your features from the light. During cooler months, the need to shy from the sun is reduced, but you need to stay warm. That's where headwear like beanies and trapper hats come in. They will fit snugly on your head and trap the warmth close to you – find something that covers your ears and forehead for maximum protection from the elements. In tropical conditions, it's best to wear a hat that has a wide brain and is made from breathable fabrics – Boonie hats usually include mesh inserts and eyelets to let the air regulate throughout your scalp.
Occasion
Certain hats are made for specific occasions. While it was once popular to wear a fedora or trilby hat to the office and semi-formal occasions, you're less likely to see it today. Instead, the high-crown headwear is best-suited to formal and semi-formal occasions like an outdoor wedding. Save beanies, caps, and bucket hats for casual and laid-back events – they look best with jeans, chinos, and other relaxed garments.
Face Shape
Unsure what hat suits you best? First, determine what face shape you have. Round faces look best with a high crown, as it balances out the height of your head without making you look too wide. We recommend trying a fedora or trilby – it's a flattering and timeless choice for semi-formal occasions and looks great in any season. Heart-shaped faces look best in cowboy and boater hats – they sit perfectly on your forehead, creating symmetry with a pointy chin. Plus, the smaller brim will keep the width of your face in proportion with the rest of your features. Newsboy caps look great on those with a square-shaped face, as they soften any hard features, such as your jawline. For those with an oblong face, you can wear pretty much anything you like – lucky!
Type of Hats FAQs
What are the different types of mens hats?
The different type of hat styles includes the Fedora, Triby, Panama Hat, Bowler, Snapback, Dad Hat, Newsboy, Flat Cap, Top Hat, Porkie Pie, Boater, Baseball Cap, Bucket Hat, and Beanie.
What men's hats are in style 2020?
The biggest trending hats for men in 2020 include bucket hats, beanies, snapbacks, Fedora, Panama hats, and flat caps.
What are Old Man hats called?
Generally, if you're talking about an "Old Man" hat, then you'd be referring to a flat cap or newsboy style. These have seen a huge resurgence in popularity thanks to television shows like Peaky Blinders.  
What is a peaky Blinder cap?
A Peaky Blinder cap is a flat cap or newsboy style hat. The style has recently become very popular again thanks to the television show Peaky Blinders, about a Birmingham gang in the early 1900s.
Who started the bucket hat trend?
Bucket hats have spent time in the limelight a couple of times over the past 100 years. Farmers and fishermen initially used them as a protective piece of clothing, then they were military-issued attire in the 60s and 70s. Bucket hats then found popularity in the hip-hop and rap scene in the 80s and 90s, but since then, they have been out of favor. That was until the mid-2010s when Melissa Forde released a line in 2015, and they then became a hit for SS2018. Brands like Fenty and Puma, Michael Kors, and Karl Lagerfeld for Chanel put them on the runway, followed by Lanvin and Valentino. The latest resurgence ties in with other 90s revival styles, such as scrunchies, over-sized t-shirts, and bandanas.
Are snapbacks still in style?
While snapbacks fell out of fashion for a little while, this 90s iconic is well and truly back in style. To create a modern, up-to-date look, pair it with a white shirt, chinos, and pair of Converse. Alternatively, don a graphic tee, ripped jeans, and hightops for a new take on the hip-hop look.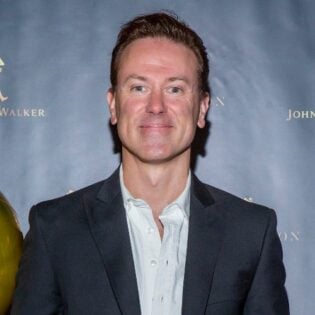 Roger Grinstead is a senior apparel designer for X2U with over 25 years of expertise in the fashion industry. He has expertise in menswear and womenswear trends and product development. When Roger is not designing the latest fashion garments, he enjoys writing about men's fashion, hairstyles, and grooming.
SUBSCRIBE TO OUR NEWSLETTER
Subscribe to our mailing list and get interesting stuff and updates to your email inbox.