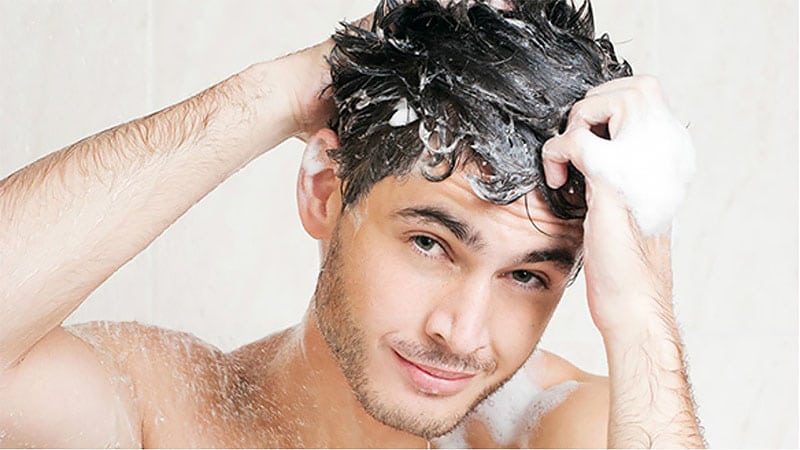 Gents, luscious hair is not just for the ladies, so we think it's high time we shine the spotlight on your manes. Hair and scalp conditions, such as dandruff and dermatitis, are common and irritating. So, it's crucial that you use the right products for your needs. Luckily, getting healthier, thicker, more luscious hair can be simple. To help you along the way, we've put together this list of dandruff-busting, health-boosting, and high-quality shampoos for men.
RELATED: 10 Best Sulphate Free Shampoos
1. Baxter of California Daily Fortifying Shampoo
Product build-up and hair thinning can be common problems among men. Thankfully, Baxter of California's Daily Fortifying Shampoo works to gently yet effectively remove accumulated residue while helping to reduce natural toxins that can be harmful to men's hair growth, such as DHT. It also contains wheat proteins, amino acids and nettle extract to not only strengthen the hair but also promote volume and elasticity. Additionally, it boasts a fresh mint scent and is suitable for all hair types.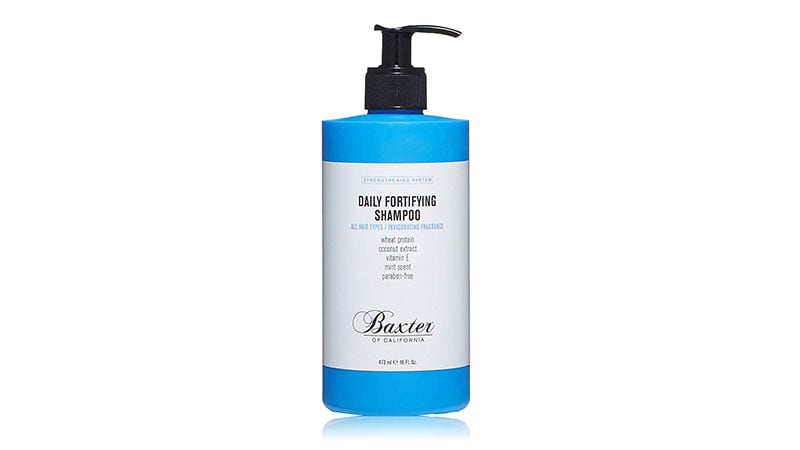 2. Malin + Goetz Peppermint Shampoo
Malin + Goetz Peppermint Shampoo is designed to clean hair effectively. The intensive formula purifies and balances all hair and scalp types, unlike traditionally harsh detergents. The amino acid-based cleansers and natural peppermint plant extracts work to clean and condition the hair and scalp. The shampoo is also paraben-free and boasts a natural fragrance.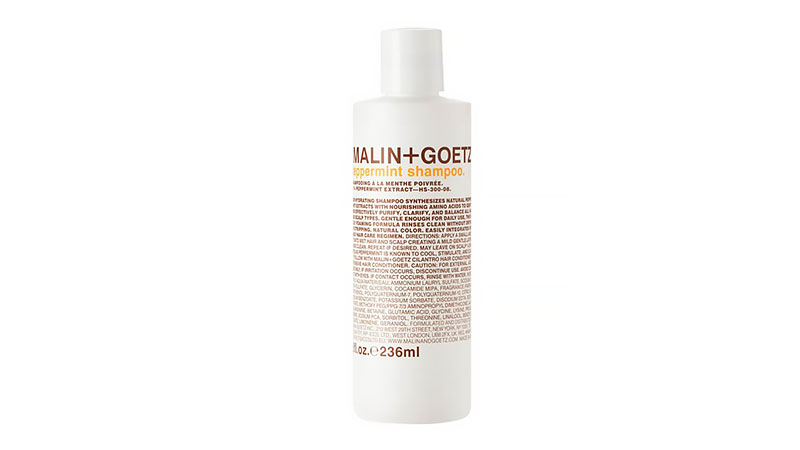 3. Every Man Jack 2-in-1 Daily Shampoo Plus Conditioner
Every Man Jack 2-in-1 is an eco-friendly shampoo and conditioner with a fresh citrus smell that is perfect for daily use. It contains zero parabens and phthalates and is cruelty-free and vegan-friendly. Plus, its convenient dual formula means that you can have great hair without the added conditioning time. It uses coconut-derived surfactants to remove excess oils and product build-up while cleansing and moisturizing your hair and scalp. The glycerin and shea butter also strengthen and soften your hair, leaving it stronger and healthier.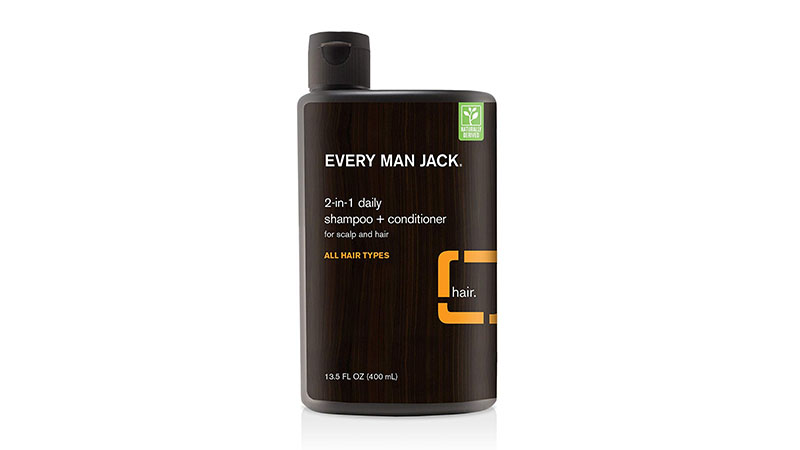 4. American Crew Men's Daily Shampoo
If you're looking to make a move away from drugstore shampoos but don't want to break the bank, American Crew Men's Daily Shampoo is the answer to your prayers. With ingredients derived from natural resources, this gentle formula breaks down excess oils, allowing them to be washed away with ease. Rosemary and thyme extracts invigorate the hair and scalp for a deep clean while wheat proteins work to promote strength. It is suitable for normal to oily hair types.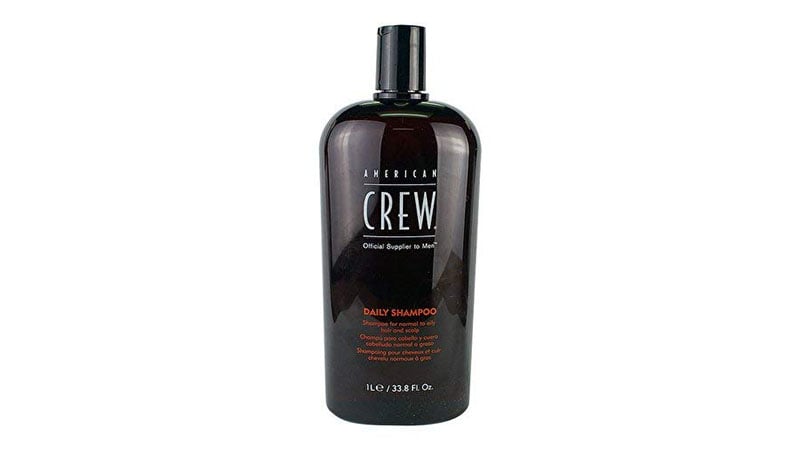 5. Jack Black Remedy Turbo Wash Cleanser for Hair & Body
Jack Black's Performance Remedy Turbo Wash Energising Cleanser will work for your head and body. It contains natural ingredients that clean the hair and skin without stripping them of their natural moisture. The product's superb scent of rosemary also lingers, leaving your hair and body feeling and smelling fresh all day. Additionally, this cleanser is perfect for your post-workout recovery. Its juniper berry and arnica help eliminate lactic acid to relax tired, overworked muscles.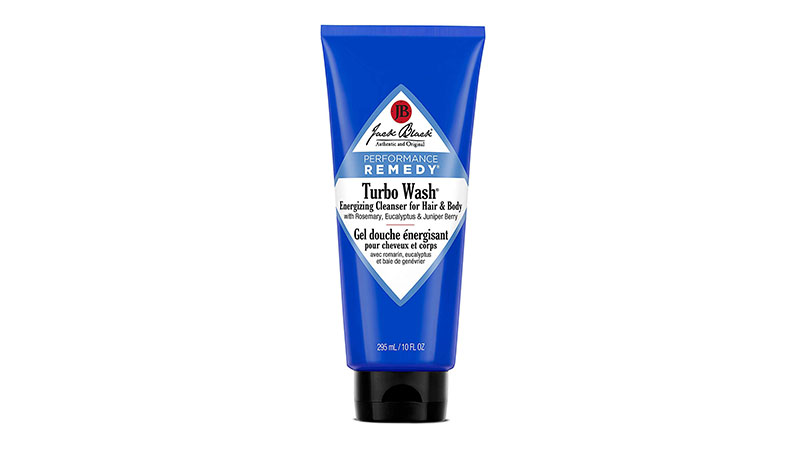 6. Aesop Calming Shampoo
Aesop calming Shampoo is ideal for those who are looking for a way to boost hair strength. Working to prevent breakage by thoroughly cleaning the hair and scalp, it ensures that your hair develops and becomes stronger over time with continued use. It is particularly useful for those who wash their hair frequently and contains a blend of gentle botanicals and vegetable proteins, which encourages hair growth while ensuring that existing hair is healthy and robust.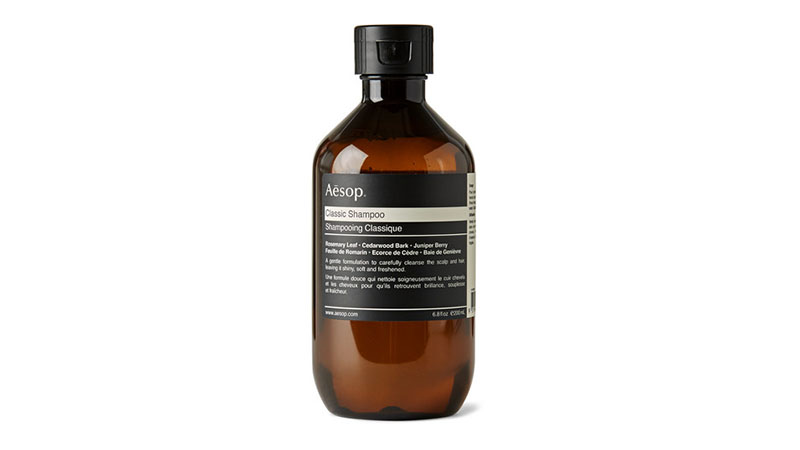 7. Redken Brews Extra Clean Shampoo
It turns out you can do more than just drink beer. In fact, it apparently makes excellent shampoo. If you're skeptical, Redken Brews Extra Clean Shampoo is here to prove you wrong. Containing brewer's yeast and crafted malt, this shampoo, which is inspired by beer, strengthens and nourishes the hair while boosting the body in the process. It also removes dirt and oil, using orange zest to help purify the scalp without leaving it dry. It's suitable for all hair types but is especially helpful for men with oily hair or those who need a little extra help removing product build-up.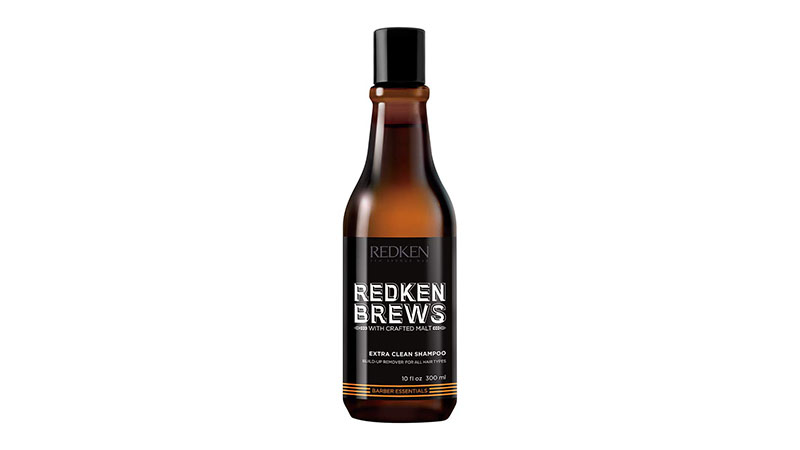 8. Oribe Signature Shampoo
Oribe Signature Shampoo contains a lineup of rich, indulgent ingredients. The exclusive formula, which is gentle and non-stripping, works to silken, detangle and protect hair with coconut, corn and oat-derived cleaners. Lychee extract also works to defend hair from natural stresses and sun damage and helps to prevent keratin deterioration. Flower extract from the Swiss Alps protects against drying.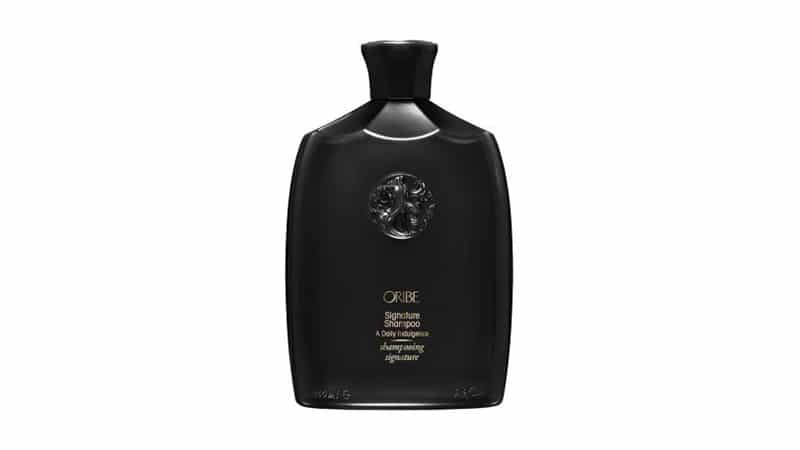 9. Kiehl's Nourishing Shampoo + Conditioner
Kiehl's Nourishing Shampoo + Conditioner is perfect for on-the-go and busy men. The two-in-one blend will have your scalp feeling refreshed, clean and completely dandruff free in no time. It contains a plethora of luxurious ingredients, such as cedarwood, sandalwood, and eucalyptus essential oils, and is sulfate-free and silicone-free. Additionally, it includes plant-derived arginine, which will leave your hair smooth, shiny and in optimum health.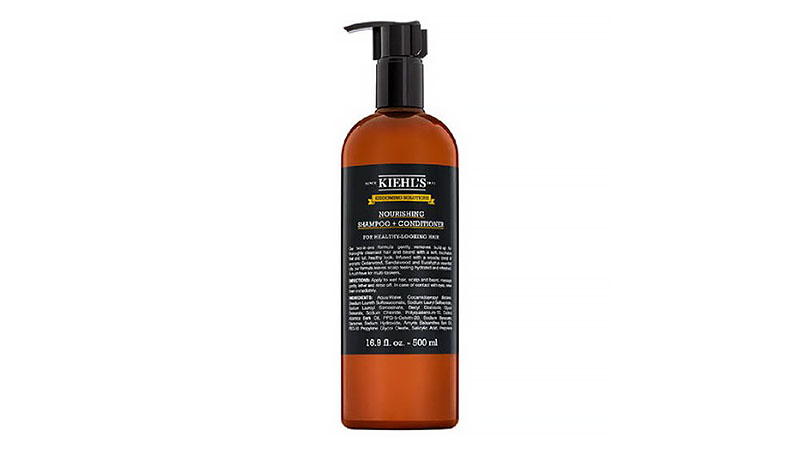 10. K + S Salon Quality Men's Shampoo
K + S Salon Quality Men's Shampoo is specifically designed to aid and prevent scalp eczema and other common scalp conditions in men. It is a male-specific product that is gentle enough to use every day but strong enough to help combat itching, flaking, and redness. The main ingredient, tea tree oil, contains anti-inflammatory, antiseptic, antifungal, and antibacterial properties. For years the healing properties of tea tree oil have been used in medicine, which is why this product works so well. Containing zero harmful additives, it will have your hair and scalp back to a healthier state in no time.
11. Brickell Daily Strengthening Shampoo for Men
Brickell Men's Daily Strengthening Shampoo contains no nasty ingredients and won't strip your hair of its natural oils. The blend of natural and organic ingredients work with your scalp's natural oils to increase hair volume, banish flakes and restore shine. Vitamin E and tea tree oil work to aid scalp irritation, relieving dandruff, itching and general discomfort. Wheat protein and amino acids also help to strengthen your hair, leaving it healthier, shinier and fuller than ever before.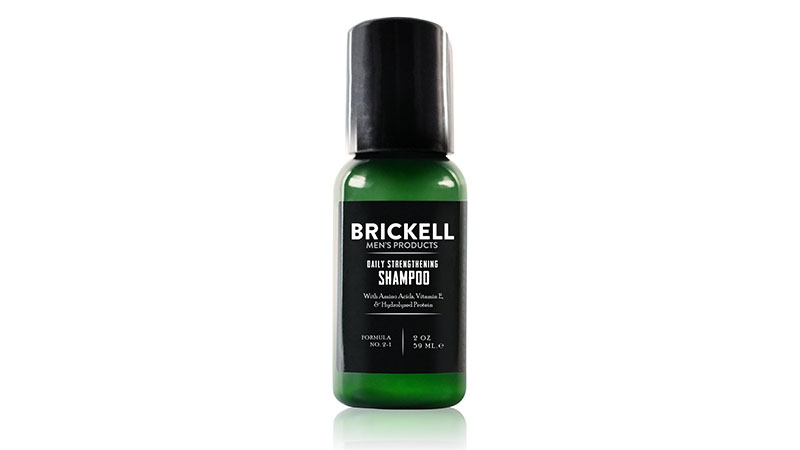 12. Label.M Men's Daily Moisturising Shampoo
Another product designed specifically for men's hair, Label.M Men's Daily Moisturising Shampoo thickens, strengthens and leaves hair healthier. The refreshing formula is fortified with Acetyl Tetrapeptide-3. This ingredient is proven to enhance and support hair growth, meaning your hair will not just be cleaner, but it'll also be thicker and fuller too. Soothing cedarwood also helps with scalp irritation while a unique blend of Wasabi Root and Saw Palmetto stimulates and moisturizes the scalp to help prevent hair loss.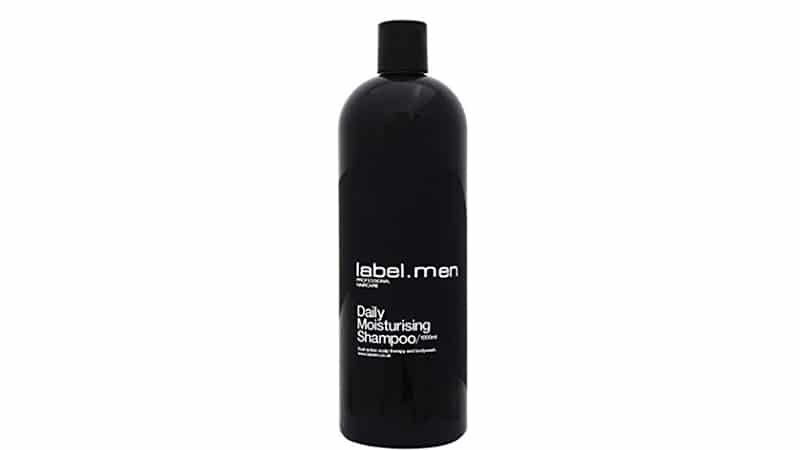 13. Sachajuan Scalp Shampoo
This clarifying shampoo maintains and restores the balance between your hair and scalp. Counteracting the effects of dry skin this shampoo provides very welcomed relief from dandruff. It removes itchiness and restores a healthy pH balance in the scalp and hair. It also calms irritation with ingredients such as rosemary oil, menthol and ginger extract, which work to clean and soothe the scalp, leaving you feeling refreshed and revived.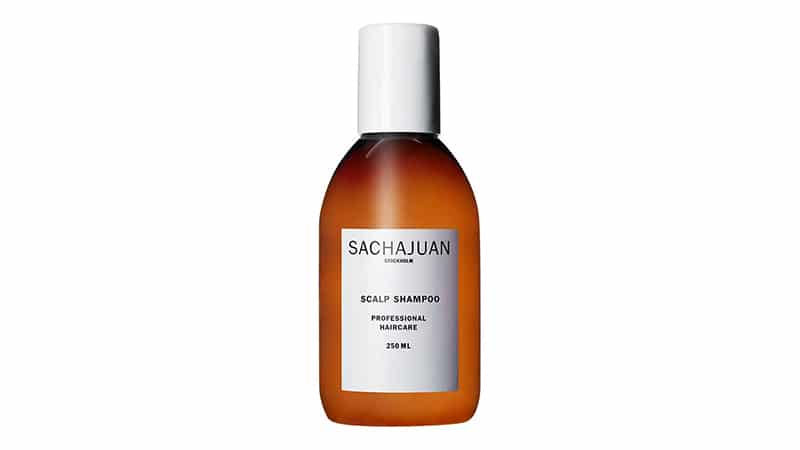 14. Verb Hydrating Shampoo
We know that most men aren't known for brushing their hair, even those with longer locks. However, this doesn't mean you're immune to knots. Thankfully, Verb's Hydrating Shampoo will leave your hair feeling soft, smooth and tangle-free without any extra work. Working to replenish moisture and protect your hair from heat damage, this hydrating formula restores and maintains natural moisture. It's excellent for all hair types, even those that are color-treated. It is gentle enough to be used every day yet strong enough to cleanse your hair right.
15. Baebody Moroccan Argan Oil Shampoo
If you're looking for something with minimal chemicals that will still give your hair a proper clean, Baebody's Moroccan Argan Oil Shampoo is for you. This sulfate-free formula is milder than traditional products and works more efficiently for certain hair types, including those that are thinning or suffering from dandruff. It also contains keratin oil to strengthen and repair the hair and Moroccan argan oil for nourishment and volume.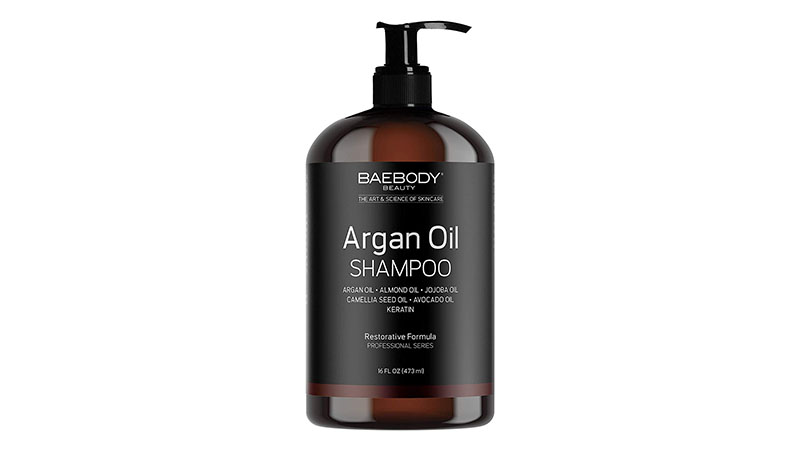 Best Shampoo for Men FAQs
Is it OK for guys to wash their hair every day?
Washing your hair daily can strip the scalp and follicles of the natural oil, or sebum, which can lead to dry, brittle hair, as well as a dry and irritated scalp. This can also cause your skin to overproduce sebum to compensate, which results in an oilier scalp and hair, thereby perpetuating a cycle of too much washing and excess oil production. If you find it hard to break the habit, try rinsing your hair with just water in between washes and letting it air-dry.
Do men need conditioner?
Men do need to use conditioner regularly to help improve the strength, softness, and shine of their hair. It smooths the hair follicle and also helps to prevent the split ends that make you look disheveled. Ideally, you want to condition after you shampoo, so every two to three days. However, if you have short hair, you may not need to condition quite that often.  
Do men use dry shampoo?
Men do use dry shampoo. It's a quick and easy way to freshen up oily hair without doing a full wash. It's especially useful for touching up after a long day at the office or gym session before heading out for the evening. The application is super simple. All you need to do is to spray it close to the roots, then give it a good brush. Just remember, however, that it is still a shampoo, so doing it too often can dry your hair out and can create a build-up on your scalp.
SUBSCRIBE TO OUR NEWSLETTER
Subscribe to our mailing list and get interesting stuff and updates to your email inbox.