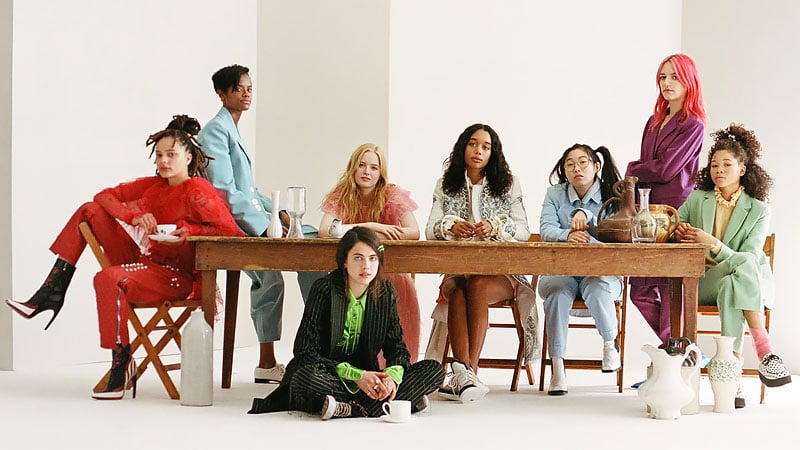 Looking great every day may seem like a challenge, but it doesn't have to be when you've got amazing styling ideas. From essential staples to one of a kind pieces, there are many ways you can style an outfit to flatter every time of the year. Whether you like experimenting with color or you love varying shades of black, there's something here that will suit you. If you're on the lookout for new inspiration, you can't go past these ten cute outfits for every season.
Cute Outfit for Girls
1. Cute Aesthetic Outfits
From TikTok to Instagram, these cute outfits are perfect for an online aesthetic. Whether you love cotttagecore or a more casual style, you can recreate these looks easily and make them work for any season. Begin with a pleated skirt in a micro length, and balance it out with an oversized sweatshirt in a bold color like blue or green. Alternatively, you can try a floral skirt with a cropped flouncy shirt – finish the look with a pair of black Y2K sunglasses or minimal jewelry for a subtle and soft feel.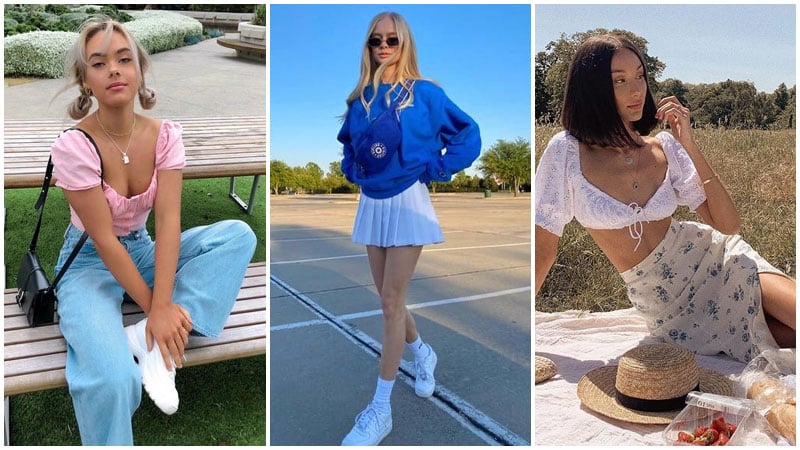 Get the Look
2. Cute Shirt Outfits
There's nothing like a cute shirt, and these outfits are proof of that. These outfits are easy to recreate and work for any event. Whether you are heading to the office, on a dinner date, or out with friends, these looks are adaptable and look great all year long. Begin with a crisp white shirt – cropped or full-length both work well with jeans, a skirt, or trousers. The key to getting this look right is layering – sweaters, jackets, and coats in monochromatic or duo-chromatic shades will add depth to an already stunning look. If you prefer a different hue, why not try camel, pale blue, or gray? There are so many ways to wear this ensemble and make it different each time.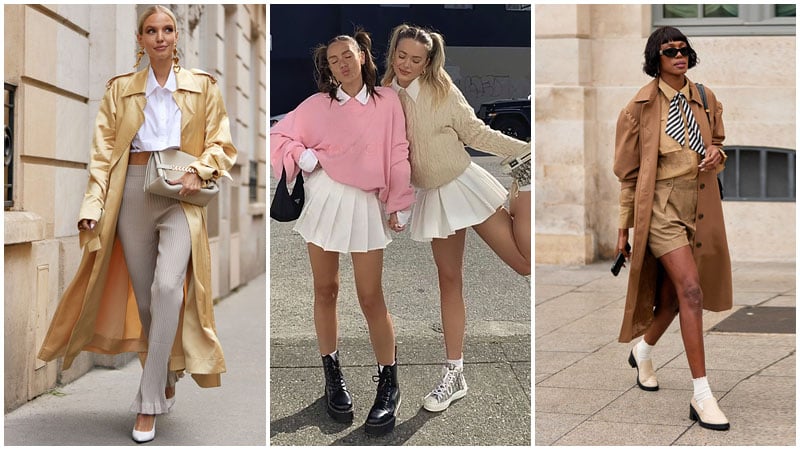 Get the Look
3. Cute Outfits with Jeans
To create the ultimate casual outfit, you should always start with a pair of jeans. Subtle and adaptable, denim works in every season and in myriad aesthetics. To create a cute ensemble, add a baby tee with a Y2K pattern or print, such as cherubs, flames, or a vintage brand like Fiorucci or Von Dutch. For an edgier twist, swap out a tee for a flouncy shirt and moto jacket, or give the Canadian tuxedo an upgrade with a matching denim jacket. Keep it cropped for a more holistic silhouette and to show a bit of skin. Mix it up and play around with colors, from jeans to your shoes and everything in between.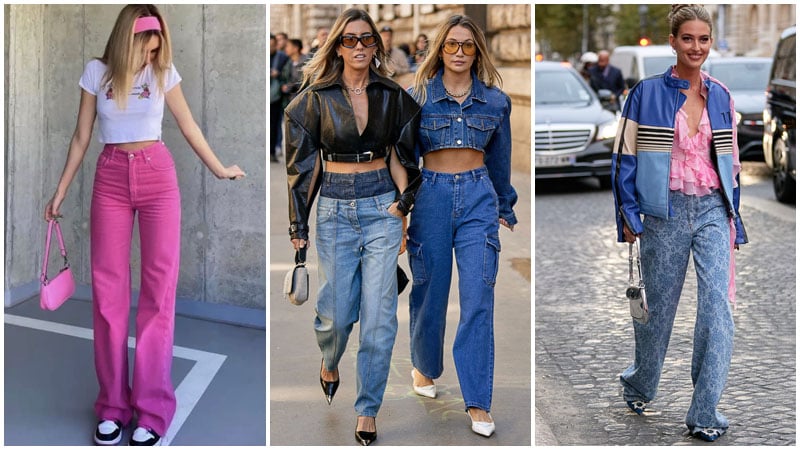 Get the Look
4. Cute and Comfy Outfits
Who said you have to be in skin-tight clothes to look cute? These comfy outfits are appropriate for running errands or heading to the office and are something you can tie into every season. Start with an oversized jacket or sweatshirt – it should hit between the hips and mid-thigh, so it is large enough for you to move around. If the temperature is chilly, add a pair of large jeans or straight-leg trousers. However, if it's warmer outside, why not try a mini dress or skirt underneath to show off your pins? The key to getting this look right is layering. Add a vest or gilet over tighter pieces to add dimension and depth – this will keep your body in proportion while staying snug.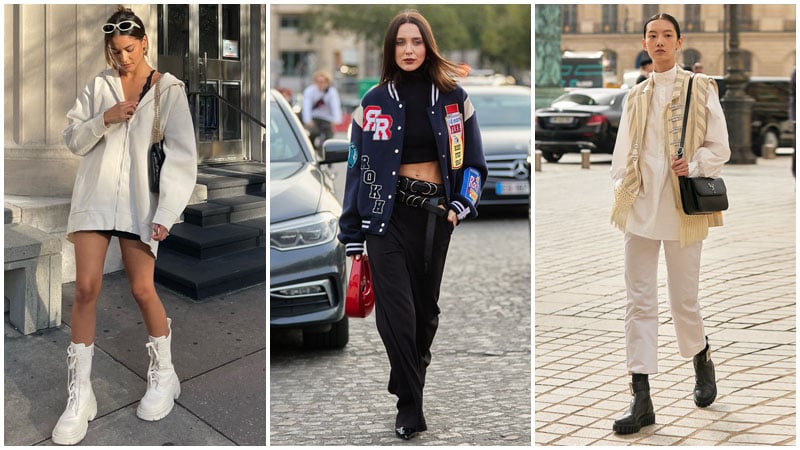 Get the Look
5. Cute Outfits with Sweatpants
From the airport to the grocery store and hanging out with friends, wearing sweatpants is a whole new level of comfort. In the last few years, there has been a huge uptake in ways you can style these comfy trousers and make them cute. Begin by wearing a tighter shirt – this will juxtapose the loose and baggy pants and allows you to add extra layers. Stick to a mono or duo chromatic color palette, such as white and gray, black, blue, or green. This will give you a wider shade range to work with and will develop a multidimensional ensemble. Finish the look by adding a more formal piece of outerwear – such as a trench coat – this will keep the overall outfit between blurred lines of casual and smart without overdoing it. Add chunky boots or sneakers and a shoulder bag in a matching hue to complete the look.
Get the Look
6. Cute Korean and K-pop Outfits
K-Pop is famous for its music, stars, and fashion. To achieve the sensational look, you should start by checking out your favorite K-pop star. If you want to replicate Rosé's look, opt for neutral and dark shades in the form of trousers and crop tops. However, if you want to channel your inner Chaewon or HuanA, opt instead for a series of pink and black combinations. Try mini skirts and crop tops with cardigans or tracksuit pants slung low on the hips with a beanie or bucket hat. To finish the look, keep your e-girl makeup soft, and add chunky footwear for extra height.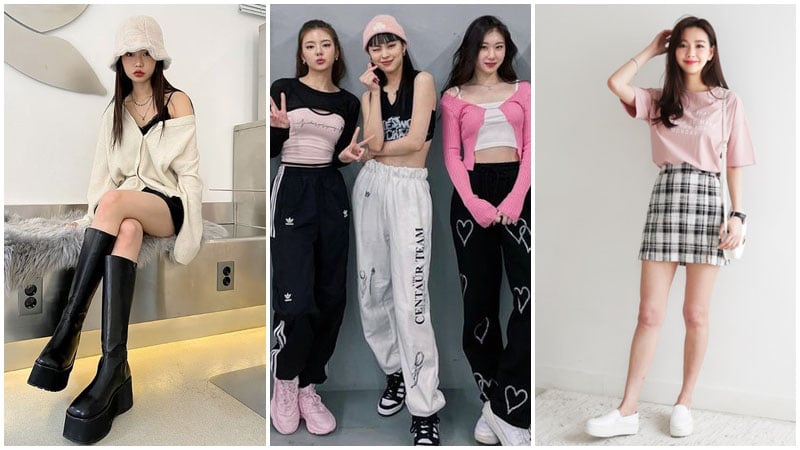 Get the Look
7. Cute Pregnancy Outfits
Whether you are a few weeks or into your third term, there are so many ways to dress for your pregnancy. Unlike old fashion maternity clothes, you can dress your bump to look like you're fresh off the runway. Flowy dresses with plenty of room to move are perfect for warmer months, or you could swap them out for a knit when it gets icy. Pair them with chunky sneakers or boots for added height without the risk of falling. If pants are more your style, opt for something stretchy like plisse or sweatpants – keep the colors neutral so you can match them with other items and maintain a trendy aesthetic.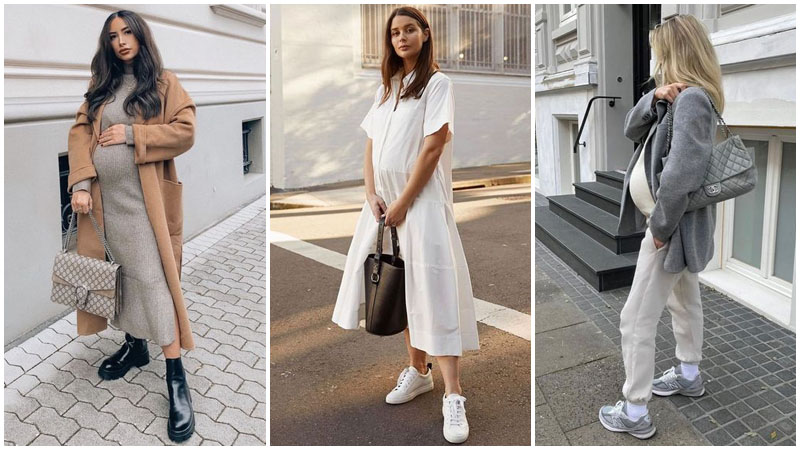 Get the Look
8. Cute Goth Outfits
The goth aesthetic has come a long way since the '70s when it first began, and now there are so many subcultures to try. For a cute twist on the goth trend, stick to the classic black, red, or gray color palette, and use different textures to create depth instead of different shades. Throw in leather, lace, fishnets, and everything in between to create a multidimensional ensemble. A pair of chunky platform boots will give you a few extra inches to your height, and they will add an edgy twist to stay aligned with the dark aesthetic.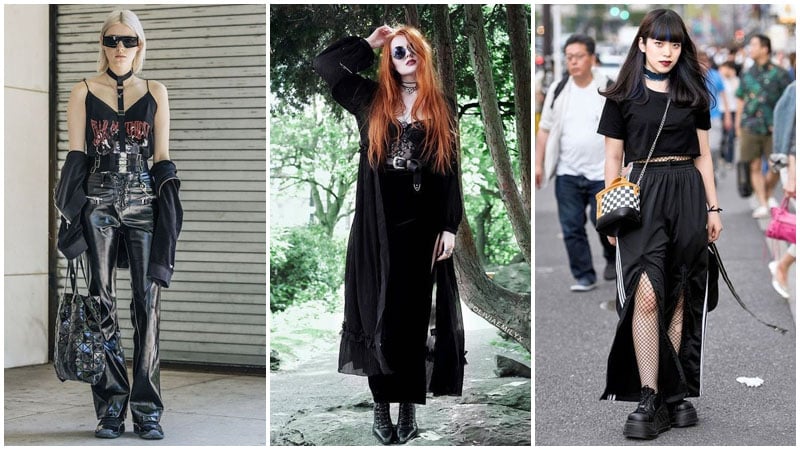 Get the Look
9. Cute Couples Outfits
Couples who dress together stay together, and these cute outfits are here to prove it. With matching colors or similar energy, there are so many ways you can be matchy-matchy without wearing the exact same thing. Begin with a comparable fabric or palette, such as blue and gray, white and yellow, or black and pink. From there, find pieces that are similar but speak to your own style – this can be in the form of blazers, trousers, or a skirt. Alternatively, you can wear identical pieces of clothing and work them differently – such as pants, a shirt, or a silhouette. You and your boo will look cute from head to toe everywhere you go.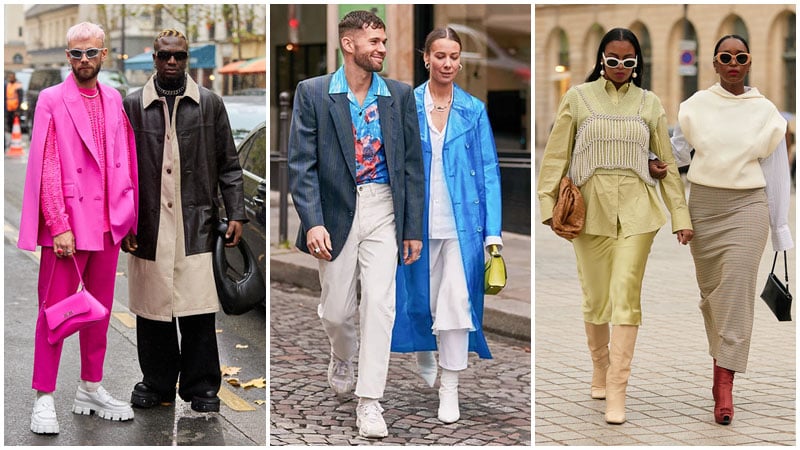 Get the Look
10. Cute Plus Size Outfits
Show what your mama gave you with these cute outfits. Accentuating the curves of your body, these ensembles are trendy and stylish. Begin with a core color of the season, such as green or purple – you can work these into a coordinated outfit, such as a matching shirt and trousers, or add it into the mix of other shades and patterns. Try a purple dress that hits your ankle with an oversized coat on top, and show off a cinched waist with a belt. If you prefer to show a little skin, why not try a cute crop top with a midi skirt? This will add balance and looks amazing in any season of the year.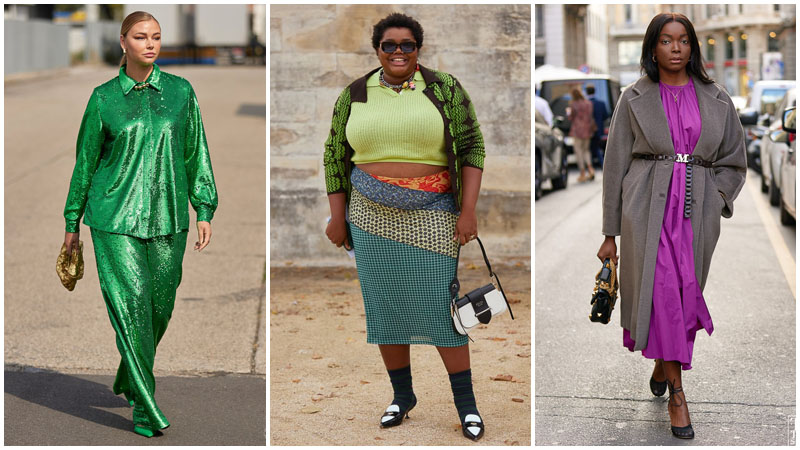 Get the Look
11. Cute '90s Outfits
The need for nostalgia has hit the fashion scene in a big way, with the '90s becoming one of the most influential trends of the season. To recapture the feel of this decade, turn to the most significant and timeless trends of the era, such as late '90s mini skirts and low-rise jeans. You can modernize them with other retro designs such as platform heels, micro sunglasses, or knee socks, which exude Clueless energy. The line between the late '90s and early '00s is tremendously blurred, so you can even throw in a skinny scarf or belt that offers no purpose other than as an accessory.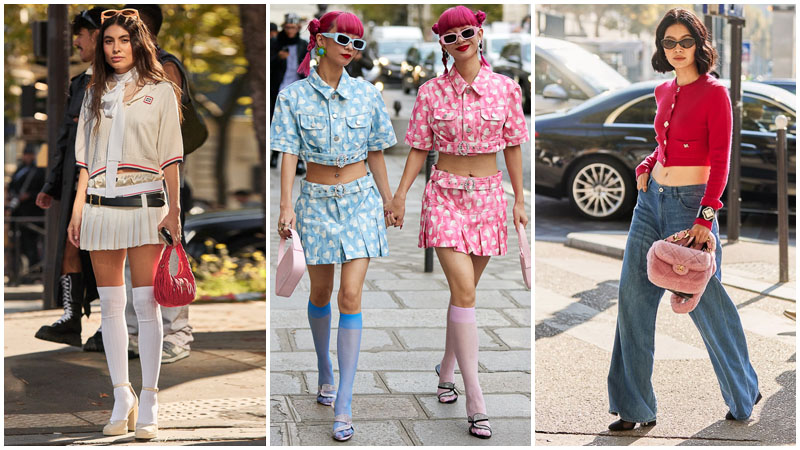 Get the Look
12. Cute Gym Outfits
Do squats and get your heart rate up in style! These cute and flattering gym outfits take your athleisure to the next level and won't have you looking like you're out of clothes to wear. Channel your inner Princess Diana with a pair of bike shorts and an oversized sweater with chunky sneakers. They will show off your pins and keep you comfortable all day long. Alternatively, you can cover your legs entirely with full-length leggings and show some skin with a crop top – try matching colors for a more uniform and holistic aesthetic. Finish the look with a sweatshirt draped around your shoulders, sunglasses, or a cap for a more casual feel.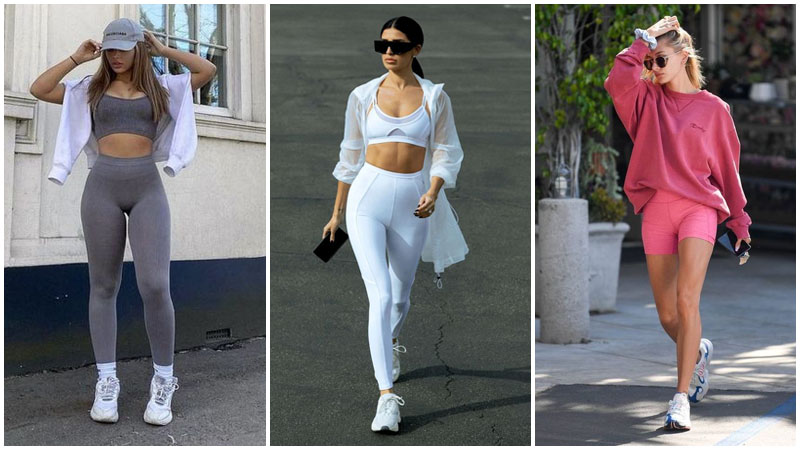 Get the Look
13. Cute Clubbing and Going Out Outfits
So you're going out and having nothing to wear? Have no fear because this year's trends are about maximalism. Harking to the '90s and early '00s, the barbiecore aesthetic is back and bigger than ever. A mini dress in a bright color is a great place to start, and you can add as many accessories as you want without feeling over the top. If you want something a little more runway-inspired, try a sheer midi skirt a la Prada, complete with a matching shirt or a white singlet. Monochromatic and coordinated colors are all the rage this season, so try your hand at a pair of bright trousers and a crop corset top for a sexy twist.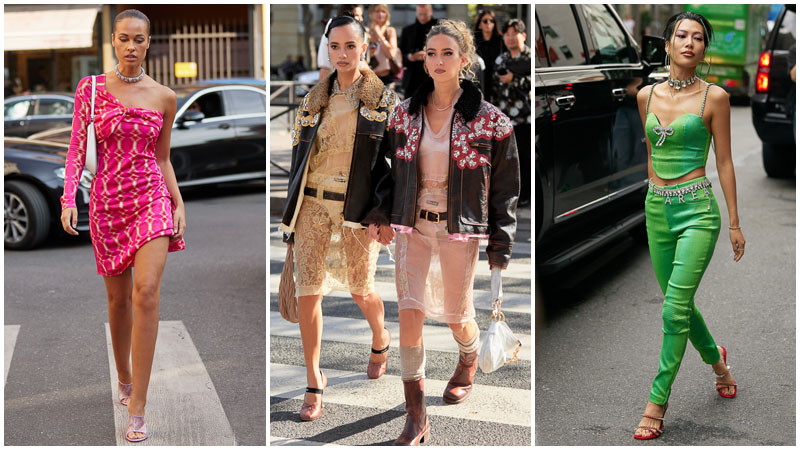 Get the Look
14. Cute Crop Top Outfits
The crop top has been one of the mainstay trends that is hard to shake off. So, instead of hating it, why not embrace it entirely? This year, try it differently by donning a suit in a bright hue with a black bandeau to break up the shade. This will create a multidimensional aesthetic without feeling too extreme. If you don't want to show skin, consider layering the shirt over another piece of clothing. A popular option is adding a lace bralette on top of a flouncy dress. Alternatively, you could swap it out for a white t-shirt and a pair of jeans for casual occasions.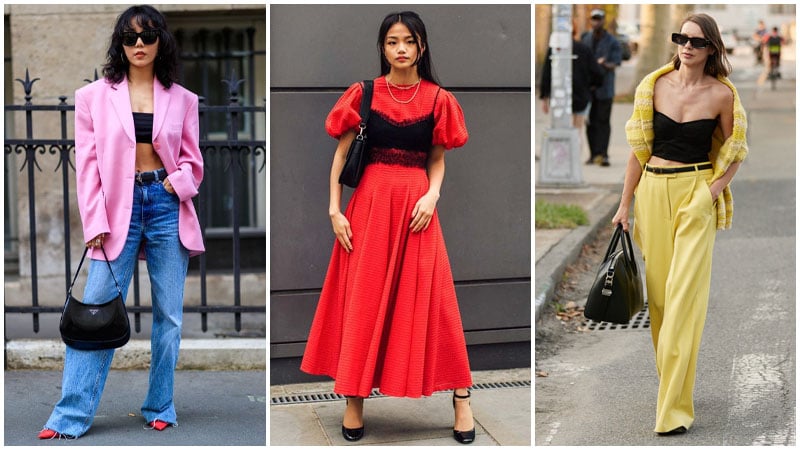 Get the Look
15. Cute Overall Outfits
Another major trend from the '90s is making its comeback to the fashion sphere – the humble overalls. These days you can find them in different colors, such as orange or pink, but the most popular choice is denim. To rock the look, add a patterned or printed shirt underneath – stripes and bold prints look fantastic. However, if you prefer something low-key, why not add a black turtleneck and a bold coat for a more sophisticated edge? Play around with colors and add accessories like an oversized bag or micro sunglasses for a funky twist. Add a pair of chunky or platform heels to lengthen your legs and make you feel sky-high.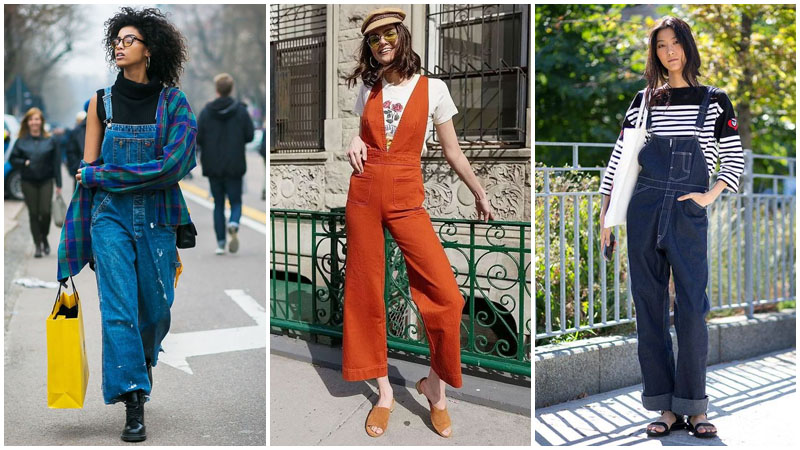 Get the Look
16. Cute Winter Outfits
Just because the temperature is freezing, it doesn't mean your outfits can't be hot. From oversized parkas to a sleek PU leather trench, there are plenty of ways to keep warm without compromising on style. For those who like to add a bit of color to their winter outfits, why not try a fun green coat with faux fur trimming? Combine it with similar shades or something completely different, like yellow, and you'll be bringing a ray of sunshine everywhere you go. It's essential to keep the heat at your core, so add layers to your ensemble or tie a belt around your waist to stay toasty all day.
RELATED: The Best Winter Outfit Ideas for All Occasions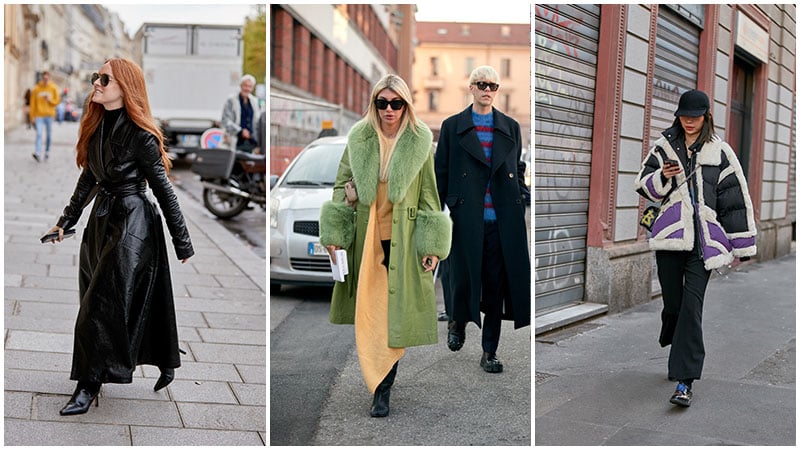 Get the Look
17. Cute Summer Outfits
Soak up the sunshine in an effortless summer outfit. From a long and flowing maxi dress to a chambray shirt and linen pants, there are numerous ways you can dress to impress without overheating this season. Opt for light shades during this time as they don't absorb as much light, therefore keeping you feeling cooler. Hues such as blue, green, and white are excellent choices this year – watch out, you'll see them everywhere. For your feet, keep it comfy with chunky sandals, or add a touch of elegance with a strappy set of colorful heels. Finish the look with light makeup and some dark sunnies, and you'll be ready to hit up brunch with your friends, and then make a trip to the beach.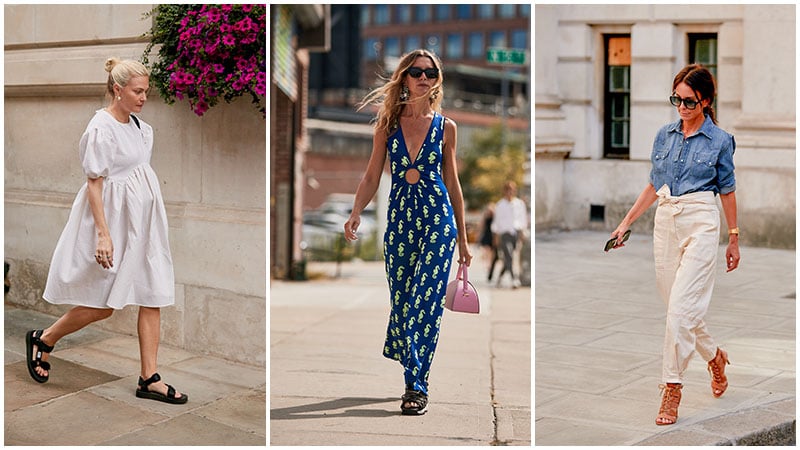 Get the Look
18. Cute Autumn/Fall Outfits
There's no better time to dress up than in the transitional seasons. Earthy shades like brown, cream, and cinnamon are great options to suit the weather, but if you're ready to stand out from everyone else, opt for hues like cool cherry red. This is also the perfect opportunity to experiment with lengths – from a short skirt and oversized coat to pleated trousers and a tucked-in vest, there are so many different styles to choose from. As this season is often temperamental, it's advised that you layer correctly. Stick to long sleeve shirts, jumpers, and overcoats, so you can keep warm and stay cool when needed.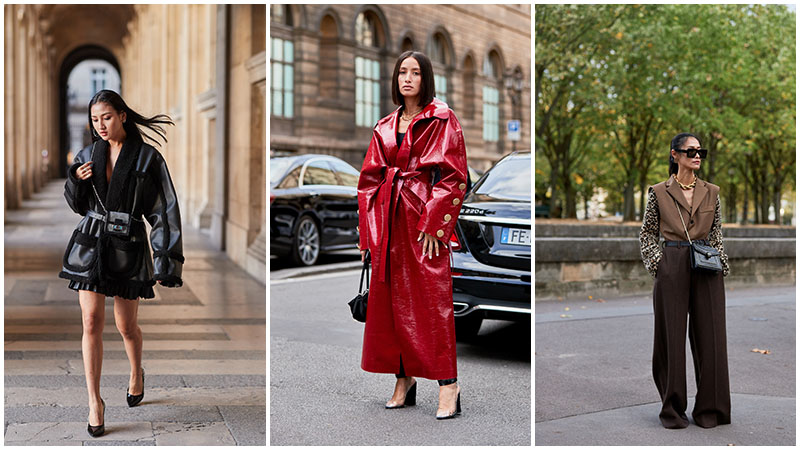 Get the Look
19. Cute Spring Outfits
Put a spring in your step with these stunning outfits. From feminine florals to soft pastels, this is the perfect time to experiment with different textures. Swap out heavy trousers for a pair of blue mom jeans, and add a linen blazer for a professional twist. Adding accessories such as a padded headband or some pearls create an elegant finish and add a timeless way to polish off an ensemble. It's not all about flowers and delicate hues, this is also an excellent opportunity to try out shades like green, grey, or pink – have some fun with it!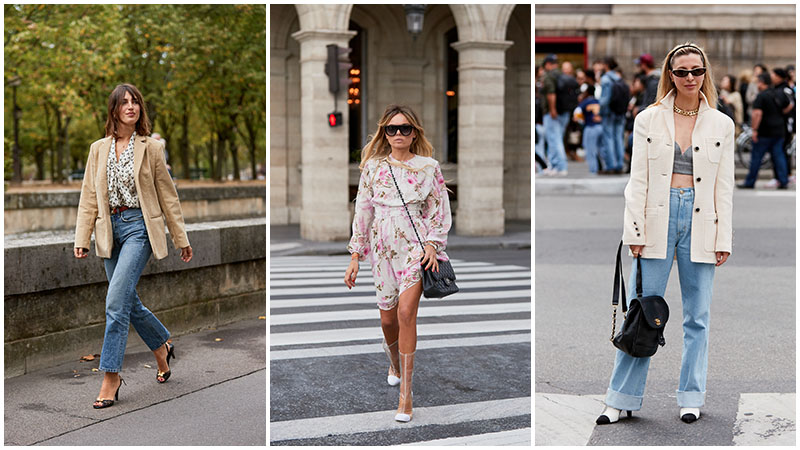 Get the Look
20. Cute Casual Outfits
There's always an opportunity to look stylish, even if you're simply running errands. These casual outfits are cute and easy to style every day. From a cashmere maxi dress to a pair of linen pants and a light knit jumper, you can easily mix and match this attire to create an exceptional outfit everywhere you go. Opt for staple pieces like a great pair of jeans, white T-shirts, and sleek sandals, and add to it. These low-maintenance and timeless getups look incredible, from a casual setting to something fancier in the evening.
RELATED: How to Wear Casual Clothing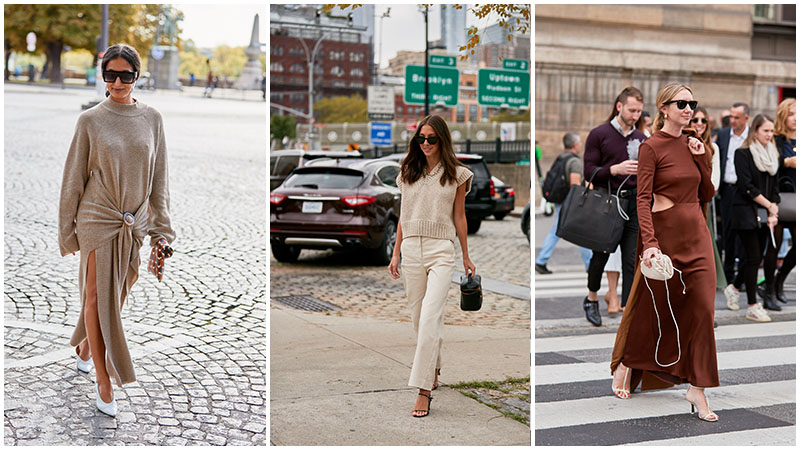 Get the Look
21. Cute Birthday Outfits
Celebrate getting another year older by slaying your outfit. Depending on what you are doing on your special day, you can dress up or down and look incredible. If you're spending the night at a club, opt for a classic little black dress, or take a wild step with a shift mini in fire engine red. You can put a punk twist on the feminine outfits by rocking a pair of combat boots or elongate your legs in sleek stilettos. This is a night all about you, so why not look the part in a stylish birthday outfit?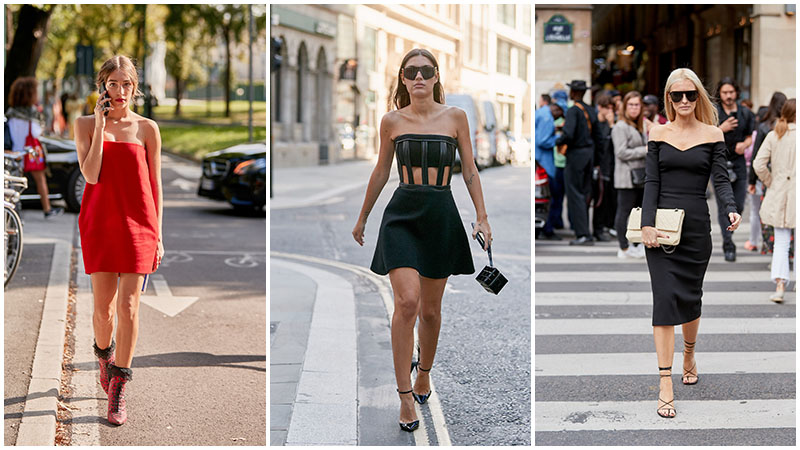 Get the Look
22. Cute Concert Outfits
Scream the lyrics of your favorite band in one of these awesome concert outfits. Whether it's by an orchestra or heavy metal rockstars, you can dress the part and exude style and sophistication. For a casual event, you can't go wrong with a pair of blue jeans and a white T-shirt – add sparkly jewelry or a bold belt for a fun twist. If you're entirely unsure, a great option is all black. Wilk shirts, dark cargo pants, and pair of combat boots are a comfortable way to enjoy the show.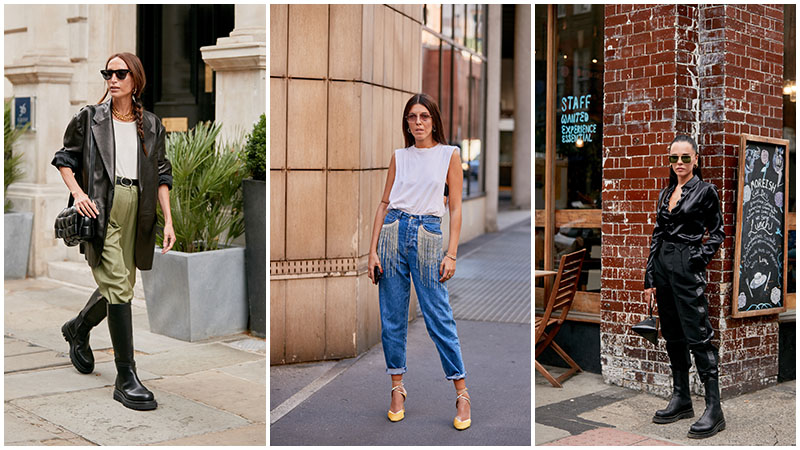 Get the Look
23. Cute Beach Outfits
Make a real splash in one of these cute beach outfits. Perfect for the beach or even by the pool, these are light and summery choices for you to relax in. Opt for bright shades like green, yellow, pink or blue – don't be afraid to experiment with patterns, either. A flowing maxi dress or kaftan is an easy way to feel refreshed even on the hottest days, or you can showcase your pins in a funky mini. Choose from a pair of chunky sneakers for a laidback feel or strappy sandals to add an elegant touch to your seaside attire.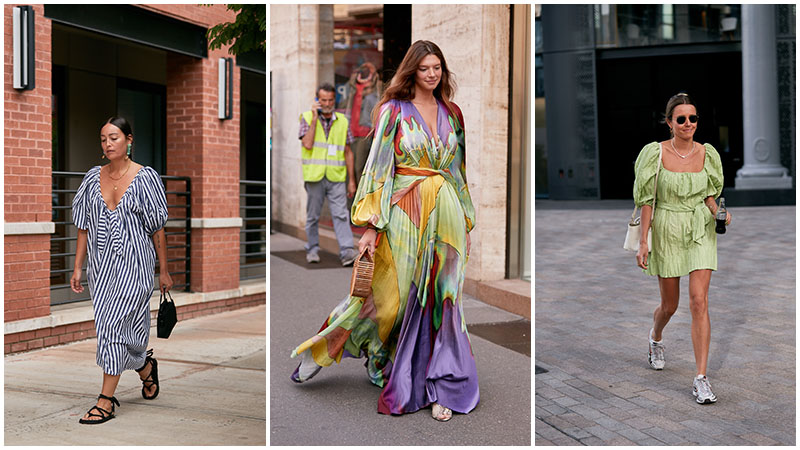 Get the Look
24. Cute Date Outfits
Turn up the flirt in one of these seductive outfits. Whether you're going to the ballet or just a picnic, you can do it effortlessly and in style. During the summer, spice up your date in a cool coordinate – pink, brown or gold are excellent color choices. Slip into a slinky gown for an evening rendezvous – a deep shade of red will add a touch of temptation. When the weather starts to chill, add a pair of tights to a mini dress and boots, showcasing your legs while staying warm. There are so many gorgeous styles to choose from – you'll be catching up with your boo every day!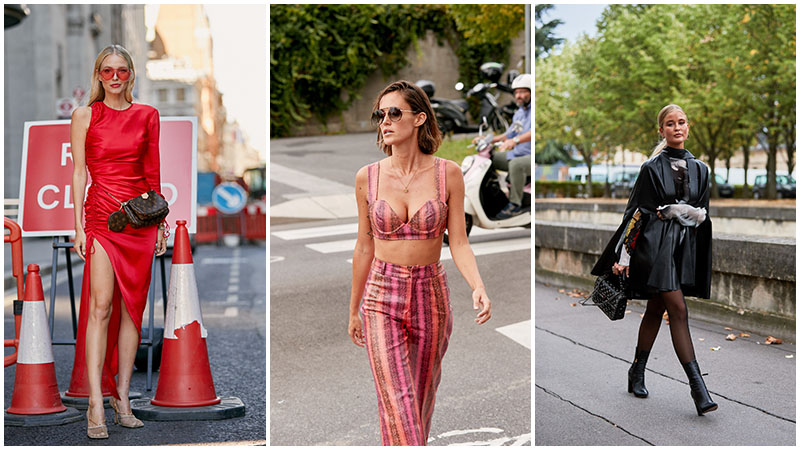 Get the Look
25. Cute Work Outfits
Enter the office with a coffee in one hand, and glamour with every step. These work outfits offer a sophisticated edge on casual clothes and provide professionalism for any career. Choose from a classic pair of cropped trousers and a T-shirt to a streamlined one-piece and a statement belt. Top the look off with an oversized boyfriend blazer or leather coat, and you'll easily face the day. From the board room to an interstate conference, you can be sure that you'll look the part everywhere you go.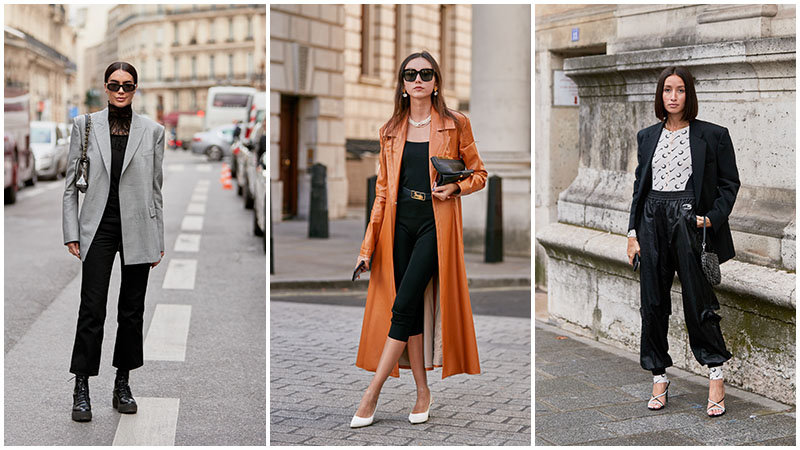 Get the Look