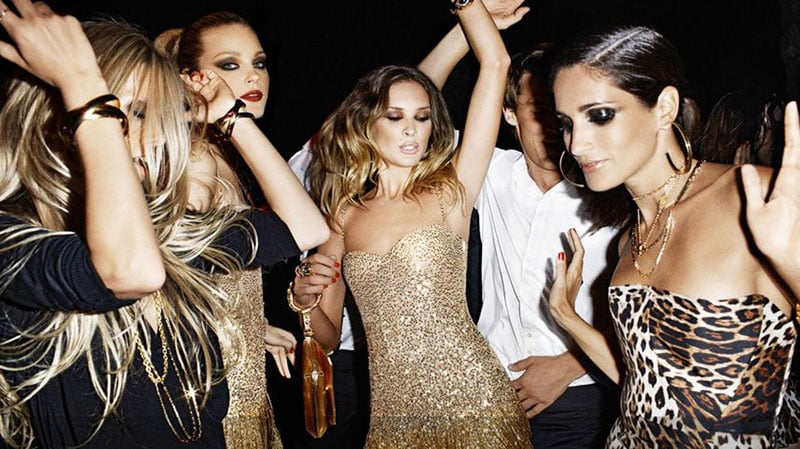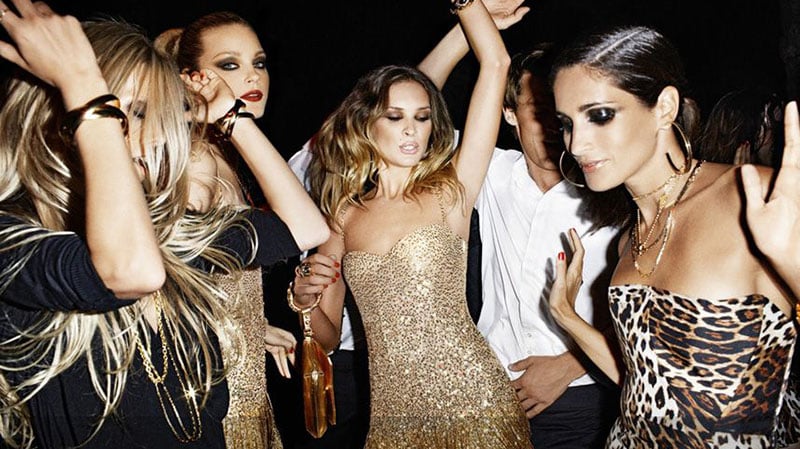 There's nothing like a good boogie, and a nightclub is a great place to get down. When it comes to getting ready for a night out, there are certain codes you can follow, but there are no rules on how you can express yourself. From a girl's night out to a birthday party, there are many occasions and ways to express yourself and look as chic as a runway model. Whether you're headed to an RnB bar or a '70s-inspired discotheque, here is the ultimate women's guide to dressing for a club.
Nightclub Dress Codes
If you're unsure about what to wear to a nightclub, the key is finding a balance between looking chic and being comfortable. Bodycon skirts, jeans, and a cute top or a jumpsuit – there are no rules when it comes to dressing appropriately. However, it's best to avoid chunky sneakers or ill-fitting T-shirts, so stick to eveningwear that is worth showing off.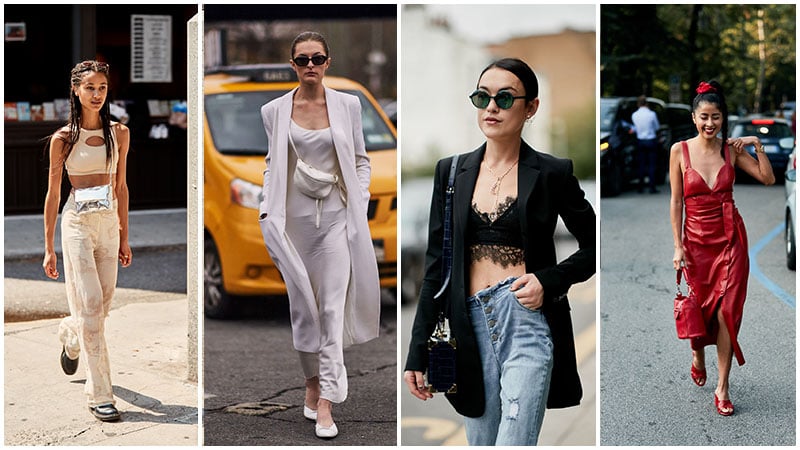 Get the Look
Clubbing Outfits
Whether you're heading to a grungey nightclub or something classy, turn some heads with a cute clubbing outfit. A slim-fitting bodysuit looks excellent with palazzo trousers or a mini skirt, or keep it casual with a crop top and cargo pants and boots. If you're heading out to a fancy spot, opt for a bodycon dress or a jumpsuit with high heels, and you'll be ready to boogie all night long.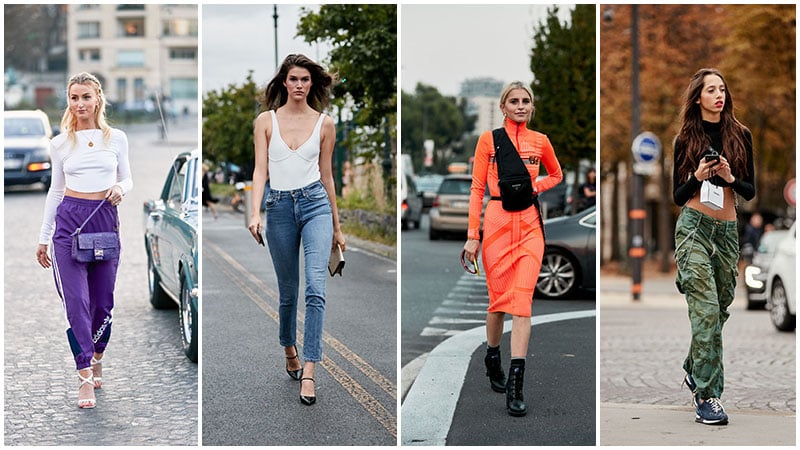 Get the Look
Button-Up Shirt
Get inspired by the office-chic look with a button-up shirt. Whether you keep it undone or fully fastened, this is a great way to spice up an outfit, no matter where you are. When the temperature rises, wear a sheer piece with a bralette underneath or rock an embellished design with a pair of jeans for a polished aesthetic. This is a stylish and timeless option for someone to wear to a club, so switch things up and try something new!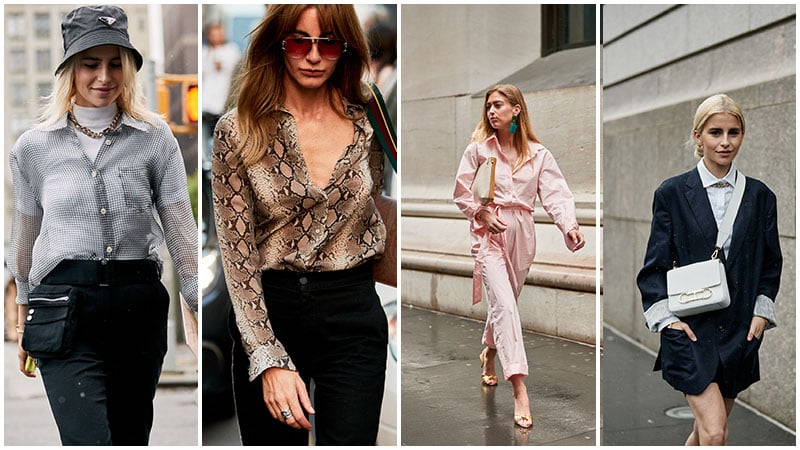 Get the Look
Jeans / Trousers
You don't have to always wear a dress to a club, a pair of pants or jeans are also a fantastic choice. If you're ready to make a statement, sequined, sparkly, or shiny bottoms look great with a plain top. These are best for any season of the year, and you'll stay comfy so you can dance all night!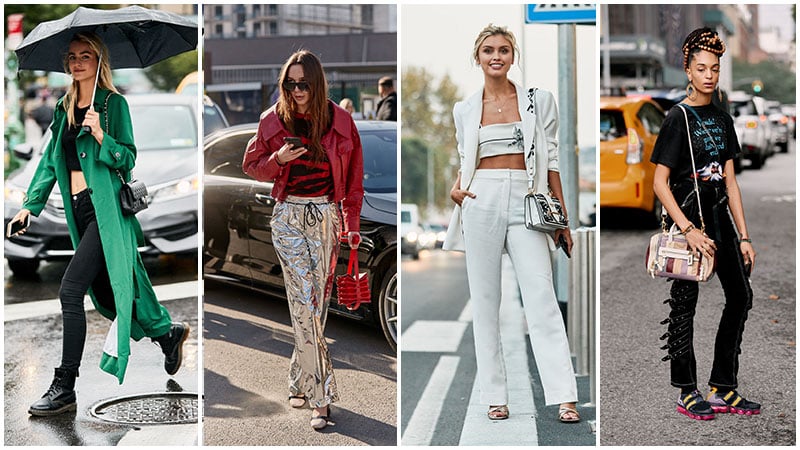 Get the Look
Footwear
There are some basic rules when it comes to club footwear. Heels and boots are an easy option and work well with a myriad of outfits, so why not go all out and wear them in wild shades of colors and styles? If you want to dance all night, opt for chunky platforms or simple and clean sneakers. If you're wearing the latter, it's best to go for something sleek and stylish. You can never go wrong with a pair of strappy stilettos or classic pumps, but make sure you're comfortable, so you don't get blisters.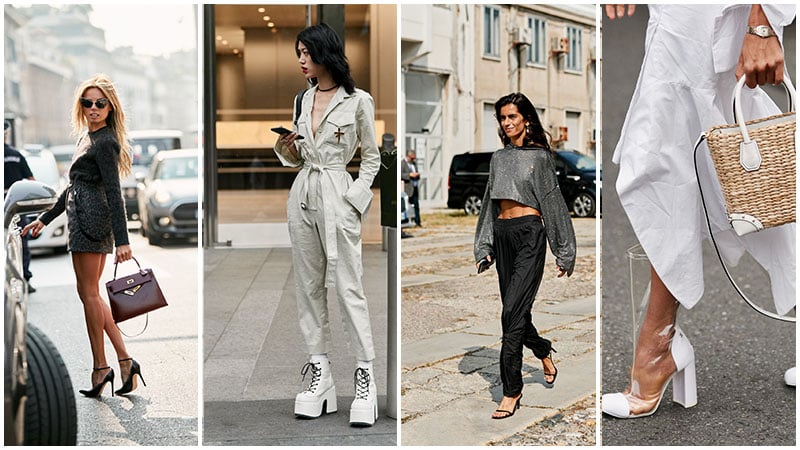 Get the Look
Clubbing Accessories
Go all out and make a statement with extra fresh accessories. If you don't want to bring a bulky purse with you, opt for a belt bag or a clutch, so you can keep your hands free and still have a secure hold of your possessions. Hair clips with bold words are a great way to keep the strands out of your face while you dance, and bold necklaces and earrings are an easy way to complete any outfit. Don't be afraid to mix things up and go all out – you're going to look like a million dollars!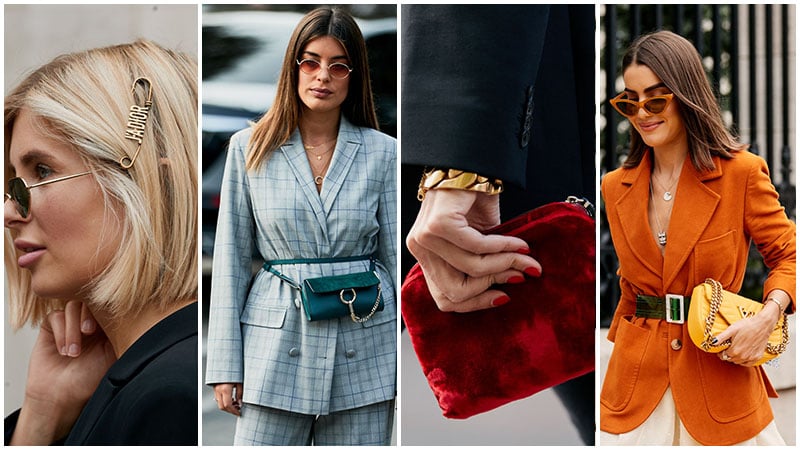 Get the Look
What to Wear to a Club in Winter
When the mercury drops and you're ready to dance, a great way to go is in layers. Wearing a large coat will keep you warm as you get to the club, but choosing light clothing like a bralette and palazzo pants, or a slinky dress. Be sure to put the outerwear in the cloakroom, so you're free to have a boogie all night. If you're planning to go bar hopping, opt for a long sleeve jumpsuit or a bold two-piece, and you'll make every place you go to the hottest place on earth.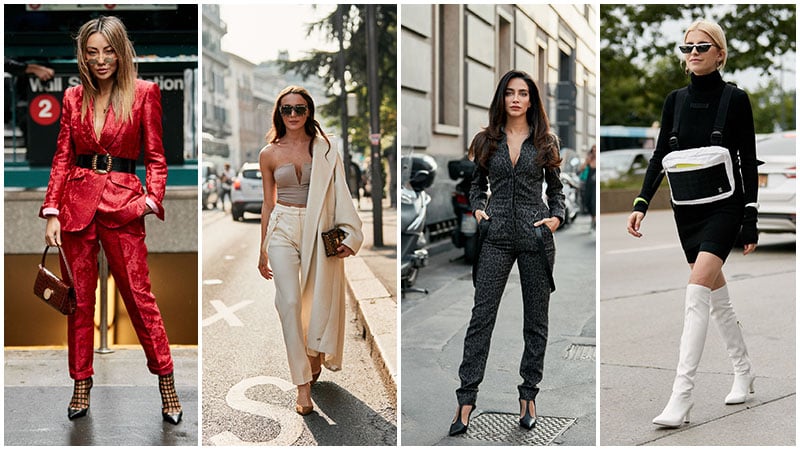 Get the Look
What to Wear to a Club in Summer
Keep it hot and fresh in summer by rocking out one of these outfits. When it's too warm to function, opt for a cute pair of shorts and bralette with an overshirt, or a bodycon dress and heels. If you want to make a statement, why not wear flared pants and a crop top or something in one pastel shade? This is the season to go all out, so try something new and watch the compliments fly in!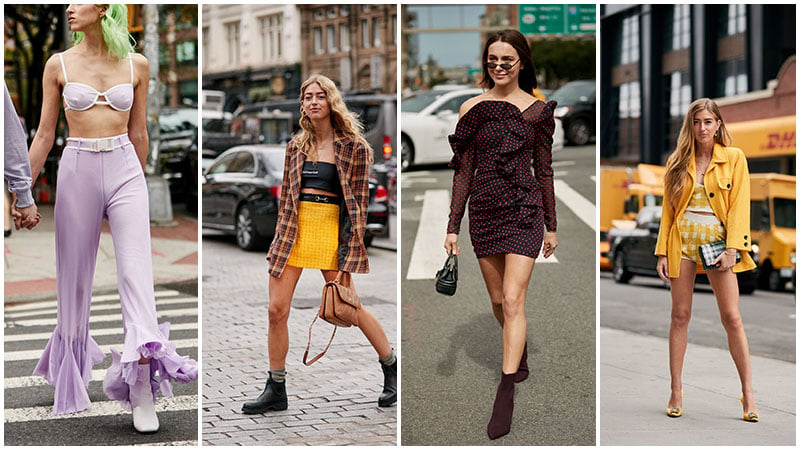 Get the Look
What to Wear to a Club
Keep it comfortable – wear shoes that are easy to dance in.
Don't be afraid to experiment with color; go wild and have fun.
Accessories are an easy way to spice up and complete an outfit.
Keep your possessions safely tucked away with a clutch or belt bag.
If it's cold outside, opt for layers so you don't feel cold outside or hot when you're in the club.
What to Wear to a Club FAQs
What should a woman wear to a club?
A nightclub is a perfect place to relax, unwind, and move your body to the beat of the music. Whether you celebrate a special occasion or simply want to party with your friends after a long week, you should find a look that perfectly combines chic and comfortability. A few examples include bodycon dresses, jeans, a cute top, or a jumpsuit with high heels. The key is finding garments that fit you well, show off your figure, and give you enough comfort to enjoy yourself.
How should I dress for a nightclub?
When it comes to dressing for a nightclub, there are not really any right or wrong combinations. This is largely down to personal style and comfort. You can pair a bodycon dress with heels, choose dark wash jeans and a crop top combination, or a bodysuit and a mini dress. You do not want to wear chunky items like knits or oversized T-shirts and leave your sneakers and open-toed shoes at home.
What should I bring to a nightclub?
You want to bring as little with you as possible to a nightclub so you do not have to worry about losing your belongings or them getting in the way when you're trying to hit the dance floor. You will need your phone, wallet, and ID. Choose a small bag, either a clutch with a wrist strap or a crossbody bag.
At what age should you stop clubbing?
There is no right or wrong age to go clubbing. If you and your friends want to celebrate or just unwind, nothing stops you. That said, surveys have revealed that most people over 31 no longer go to clubs, and at 37, you should avoid them.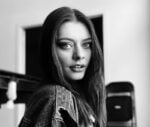 Alexandra Feiam is an experienced fashion writer who holds a degree in journalism. She has an impressive portfolio and expertise working as the Editor at Power Retail and Commercial Content Editor at Newscorp. Ally has been writing for The TrendSpotter since 2018, and her work has been featured in notable publications such as The Herald Sun, Arirang TV South Korea, Kidspot, The House of Wellness, and The Daily Telegraph.
SUBSCRIBE TO OUR NEWSLETTER
Subscribe to our mailing list and get interesting stuff and updates to your email inbox.