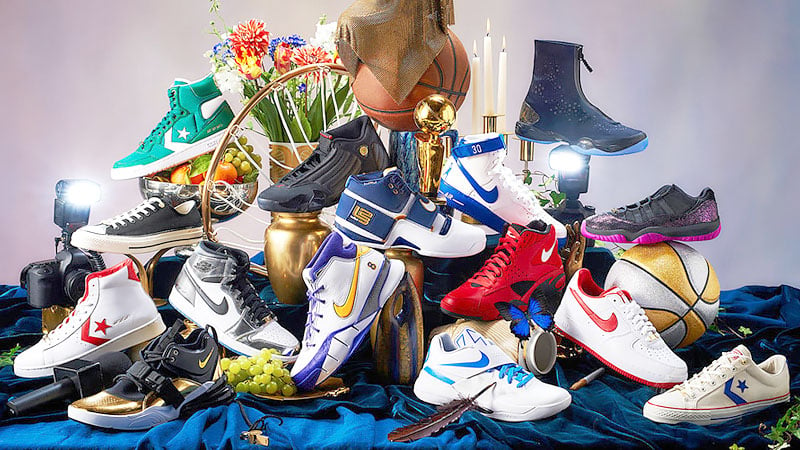 RELATED: 20 Best Basketball Shoes for Men
When it comes to basketball, it's essential to wear shoes that offer the best support and traction. There are so many styles to choose from, and it can be a little bit overwhelming. If you're ready to hit the court, but you're unsure of the best shoes for you and your playing style, look no further. Here are the best basketball shoe brands that will give you a winning edge.
1. Nike
As one of the most famous sports brands, Nike has made a name for itself in the basketball world. With its innovative designs, engineering and sleek style, there's a reason why the label has the most sought-after footwear. From the Nike LeBron Soldier XII to the Hyperdunk X, these sneakers offer the support and bounce that will improve your overall game and make you play at your best!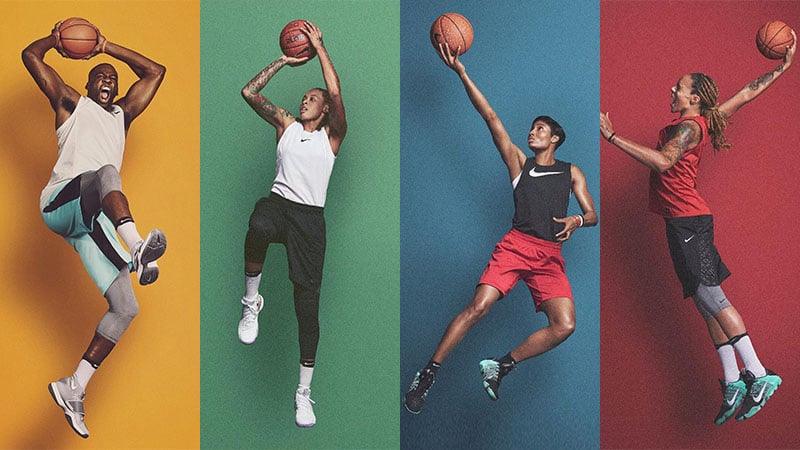 2. Air Jordan
You can't go wrong with the classics, and the Air Jordan is proof of that. Created by the basketball extraordinaire, Michael Jordan and Nike, these sneakers are made for performance. Whether you go for the IV Eminem x Carhartt or the V Tokyo T23, you'll have a supported arch and cross the court in style.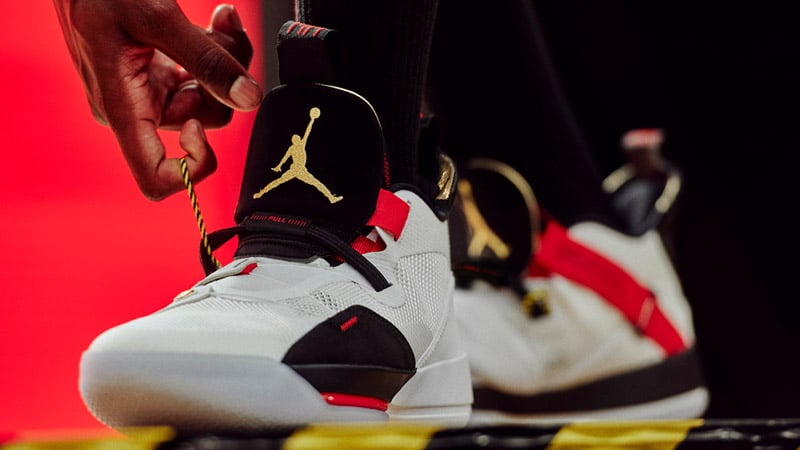 3. Adidas
Look on every corner, and you'll see someone rocking Adidas, and with good reason. This sports brand have built a solid reputation as one of the freshest streetwear brands, and their basketball shoes are just as good. As one of the best performance sneakers on the market, you'll experience soft cushioning, and premium support.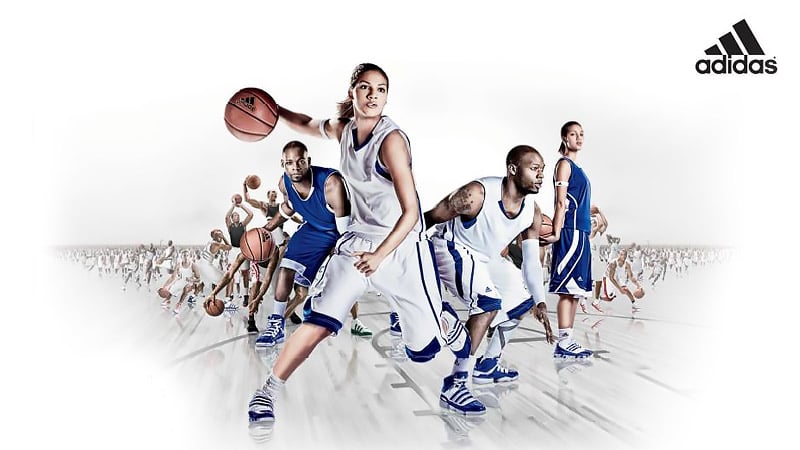 4. Reebok
From Shaq to Kemp, if you're after a supportive and trustworthy basketball shoe, then Reebok is perfect for you. These sneakers dominated the game in the '90s and '00s, and are still considered one of the best pieces of footwear to this day. For a great outdoor game, check out the Kamikaze or enjoy premium comfort and traction with the Shaqnosis. No matter what you choose, you're going to be the star of the court!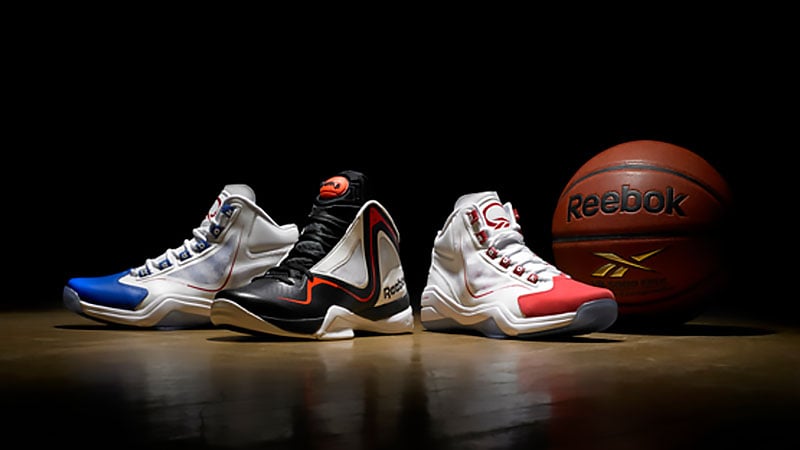 5. Puma
For those who are after value for money, look no further than Puma. These super supportive and comfortable sneakers offer excellent traction across the court and will keep you playing at your best. Whether you stick to their retro designs like the Palace Guard or you opt for a contemporary piece like the Uproar, you're going to be the star of the game.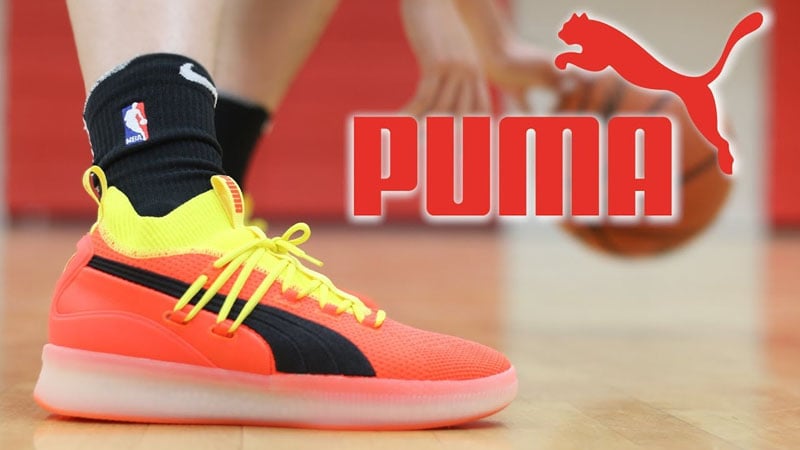 6. New Balance
Taking athleticwear to the next level, New Balance makes basketball shoes that are worth wearing. From amateur games to the WNBA finals, these sneakers will help you score every time. The 997 Sport and the Heritage styles are great for on and off the bench. With soft cushioning and super supportive traction, you'll be able to make free-throws with ease and move across the court with speed.

7. Under Armour
Unleash your inner Stephen Curry with these Under Armour shoes. Delivering a powerful performance on-court and incredible style to rock on on the streets, these sneakers can keep you playing your best. With locked-in stability and traction, these are a flexible and durable option for those who are ready to win every game they play.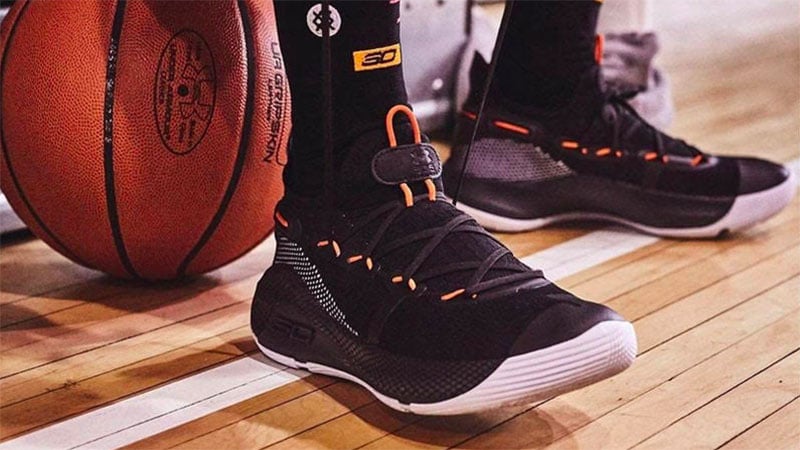 8. ANTA
As the official shoe for the CBL, Anta offers basketball shoes unlike anything else. With a focus on a solid sole, the traction allows you to make sharp movements easily and has an outsole with excellent stopping power. These sneakers come in a myriad of colours and designs, so you can look super fresh as you cross the court.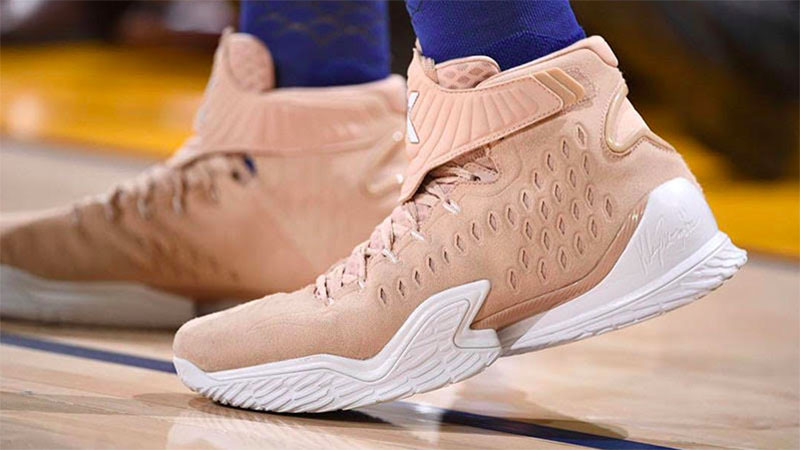 FAQs
What brands do basketball players wear?
Nike is the best-known and most popular shoe brand worn by basketball players, with roughly 70 percent of NBA players wearing the brand. Its basketball legacy was cemented by its 1980s partnership with the legendary Michael Jordan, which evolved into the Jordan Brand – a Nike subsidiary. Today, Adidas, Puma, and Under Armour have smaller but still dedicated followings among pro-ballers.
Do NBA players buy their own shoes?
NBA players go through shoes very quickly – sometimes switching to a new pair every game or every second game due to wear and tear. Generally, the team provides shoes for the players. However, there are some exceptions. Huge stars with their own shoe deals, like LeBron James and Steph Curry, are provided with as many pairs of their signature shoe from the brand as they need. While they may not have a signature show, many lower-level players also have relationships with brands and are sent a set number of pairs each season. They promote the brand by wearing the shoes at games and practice.
Which NBA player sold the most shoes?
LeBron James sells the most shoes of any currently active NBA player, and has the most valuable sneaker contract too. However, Michael Jordan has sold by far the most shoes of any NBA player and the Jordan Brand – a subsidiary of Nike – had revenues of more than $3 billion in 2019.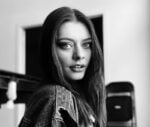 Alexandra Feiam is an experienced fashion writer who holds a degree in journalism. She has an impressive portfolio and expertise working as the Editor at Power Retail and Commercial Content Editor at Newscorp. Ally has been writing for The TrendSpotter since 2018, and her work has been featured in notable publications such as The Herald Sun, Arirang TV South Korea, Kidspot, The House of Wellness, and The Daily Telegraph.
SUBSCRIBE TO OUR NEWSLETTER
Subscribe to our mailing list and get interesting stuff and updates to your email inbox.