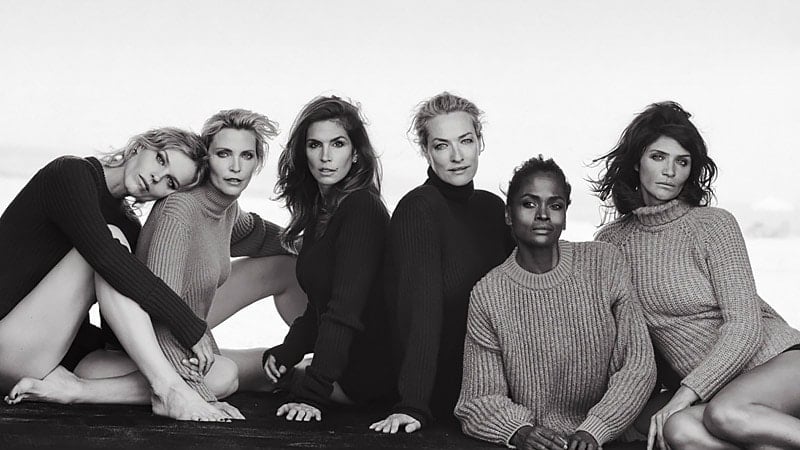 Despite the stigma on women and aging, we think that, like fine wine, women truly do get better with age. These sexy starlets are over 40 years old, thus proving that age is just a number and beauty knows no limits. From Sofia Vergara to Jane Fonda, these are the most beautiful women over 40.
RELATED: 25 Hottest Women in The World Right Now
RELATED: 20 Most Beautiful Black Women in the World
1. Sofia Vergara
Columbian beauty Sophia Vergara is often said to be one of the sexiest women in the world. With her exotic accent, sunkissed skin and killer curves, we can't say we disagree. Not only is she stunning, but she is also hilarious, playing the glamorous Gloria Delgado-Pritchett, on the NBC comedy series, Modern Family. She also happens to be in the list of one of the most beautiful couples in existence. The 45-year-old married the equally as sexy Joe Manganiello in 2015.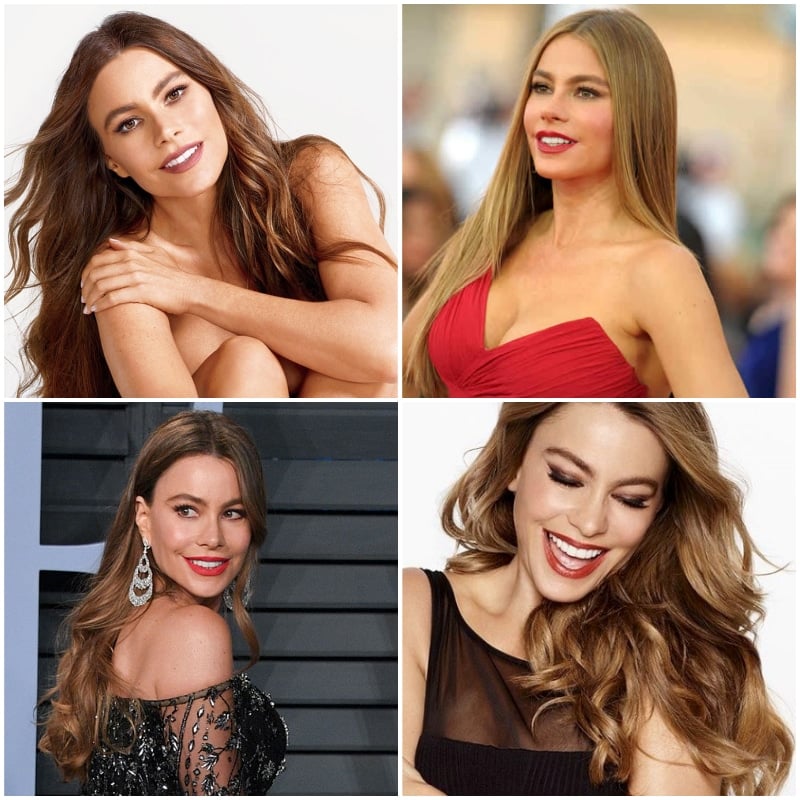 2. Halle Berry
Halle Berry was one of the highest paid actresses in the 2000s and is the only black woman ever to receive the Academy Award for Best Actress. The 51-year-old mother of two has always been renowned for stunning looks and talent. This superwoman has starred in the X-Men series as well as the 2004 Catwoman film and is currently filming the third edition of the John Wick Franchise.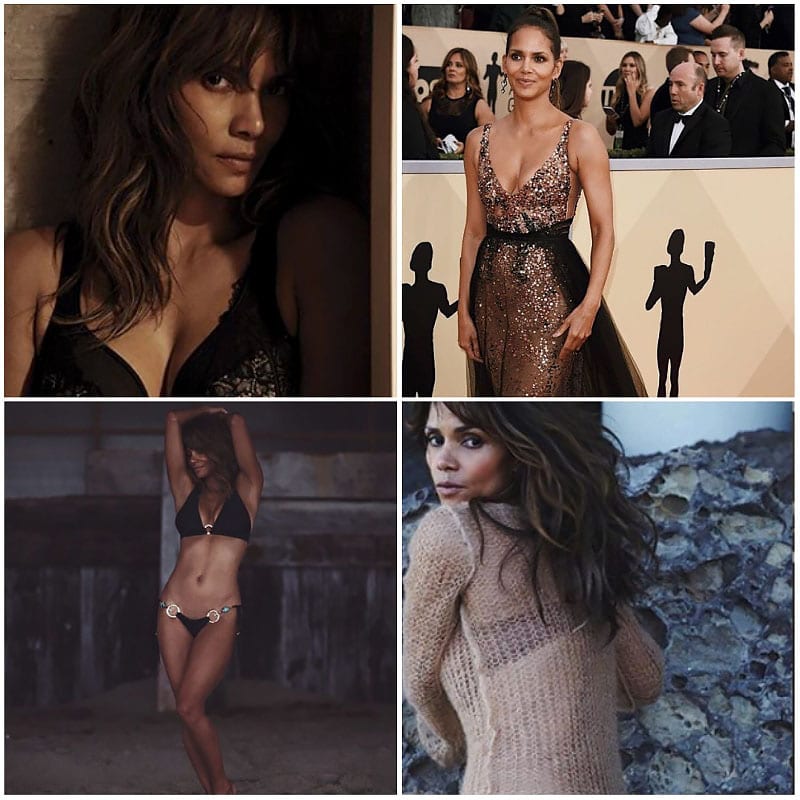 3. Catherine Zeta-Jones
Whether it was as the musical jailbird in Chicago or sleek secret agent Oceans 12, Catherine Zeta-Jones is indeed a jack of all trades. The triple threat can dance, sing and act. So it's no wonder she has such an impressive resume of big-name Hollywood flicks under her belt. She is also highly regarded as one of the most beautiful actresses of all time. With her porcelain skin, perfect bone structure and timeless elegance, it is easy to see why. Catherine is 48 and has two children with husband, Michael Douglas. She is set to star in the Facebook Watch comedy-drama series Queen America.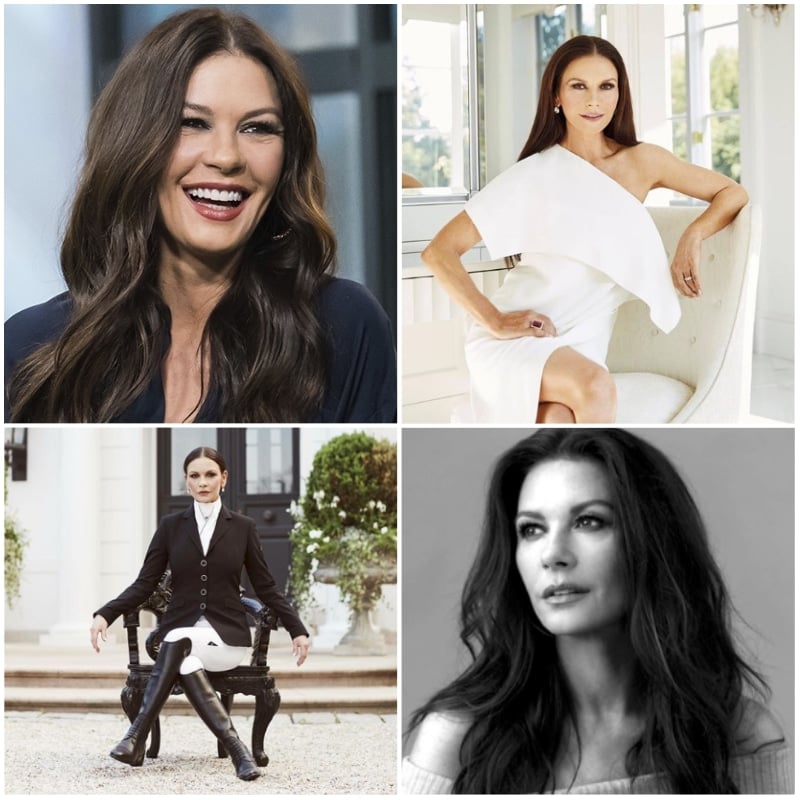 4. Monica Bellucci
It is genuinely hard to believe that Monica Bellucci is 54 years old. She is every bit as stunning as the day she began modelling for the likes of Dolce and Gabbana and Dior. The Italian model and actress is best known for her roles as a "Bond girl" in the 2015 James Bond film Spectre, and as "Persephone" in The Matrix Reloaded and The Matrix Revolutions. More recently, the mother of two appeared as herself in the murder mystery TV Series Twin Peaks and is the brand ambassador for skincare label Nivea.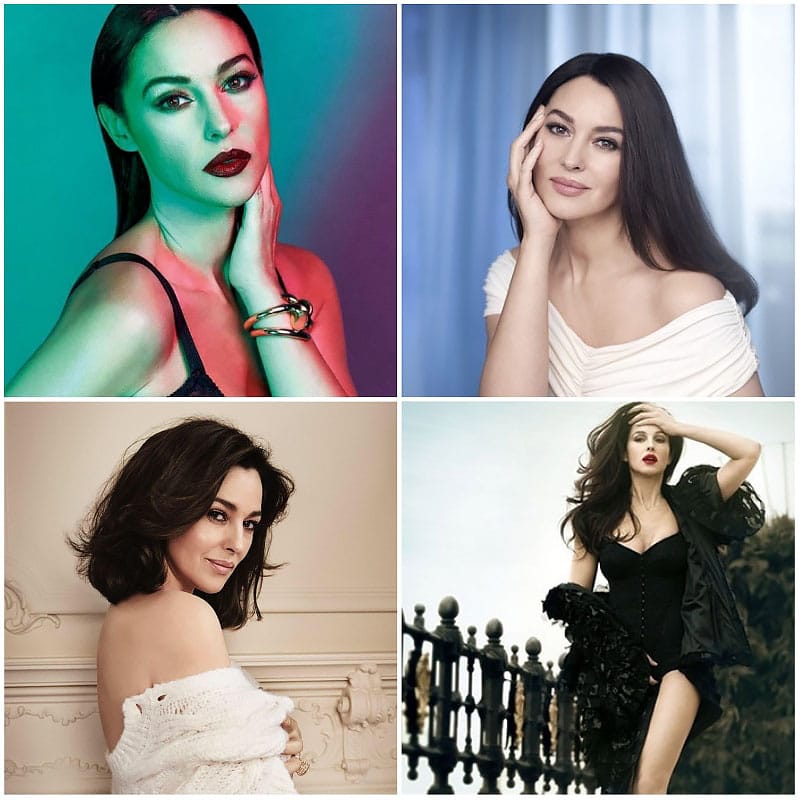 5. Kate Beckinsale
Kate Beckinsale, with her sunkissed skin and seductive eyes, has long been considered one of the most attractive women in Hollywood. The English actress first captured our hearts in the movie Much Ado About Nothing in 1993. Since then, the 44-year-old has only gotten better with age. She has racked up a stellar resume including leading roles in the Underworld series Total Recall and Pearl Harbour. With the sixth instalment of Underworld currently in the works, two new films on the horizon and signing on as the lead role in the highly anticipated Amazon drama The Widow, she shows no signs of slowing down. She should also be credited for her continued involvement in #MeToo movement.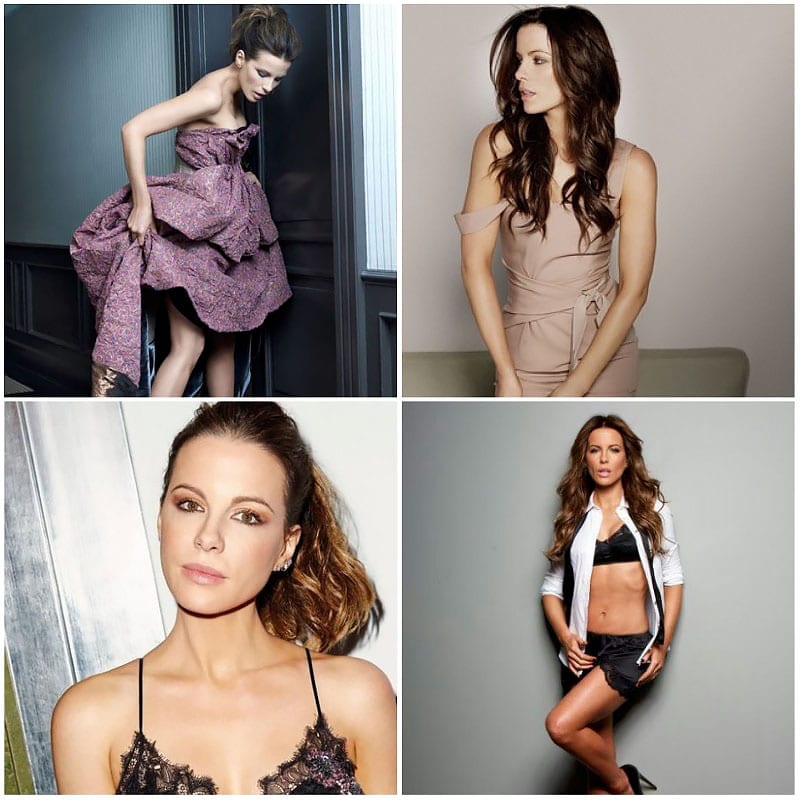 6. Naomi Watts
We have been admiring the beauty of strawberry blonde, blue-eyed Naomi Watts since she made her screen debut in 1986. Although she is English, she first appeared in Aussie drama, For Love Alone. And we have claimed her as our own ever since. At 49-years old, Naomi Watts has stared in King Kong, The Divergence series and The Impossible. She has received nominations like Academy Award, Screen Actors Guild and Golden Globe Award for Best Actress.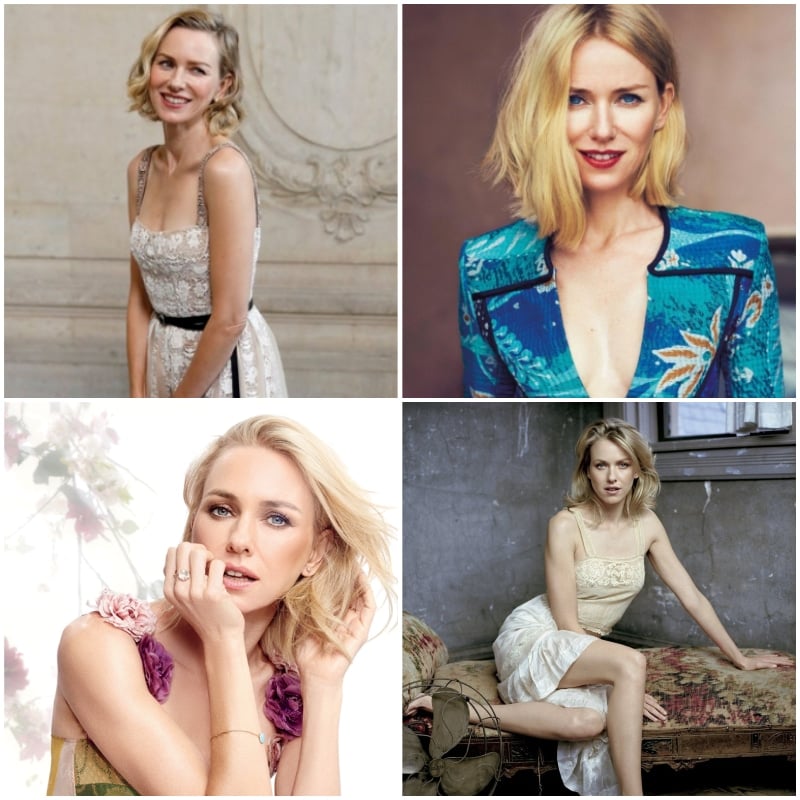 7. Salma Hayek
Salma Hayek is indisputably one of the most stunning women in the world. From humble telenovela beginnings, this Mexican/American beauty became a household name after starring in a slew of Hollywood titles. The 51-year-old scored lead roles in Dogma, The Hitman's Bodyguard and Frida, which earned her 11 award show nominations. She also has two films in post-production at the moment.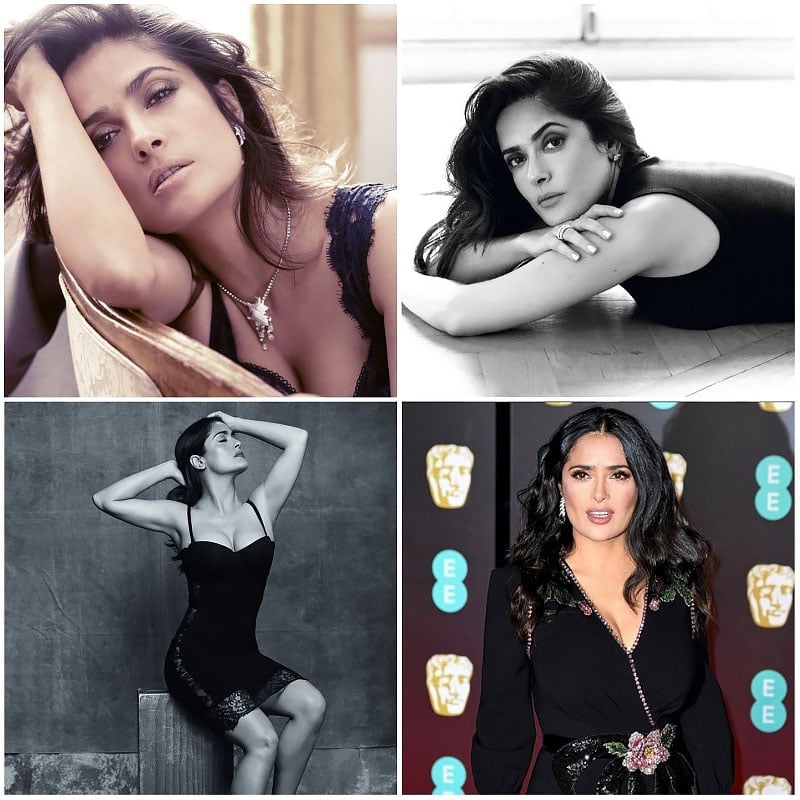 8. Elle Macpherson
Elle Macpherson needs no introduction. One of the world's most successful supermodels, the Aussie born beauty has gone on to conquer more than just the runway. Nicknamed the body by Time magazine in 1989, the 54-year-old now owns her lingerie and skincare label as well as a modelling agency. She has also hosted and produced Britain & Ireland's Next Top Model from 2010 to 2013. She is an executive producer of NBC's Fashion Star and has two sons aged 20 and 15.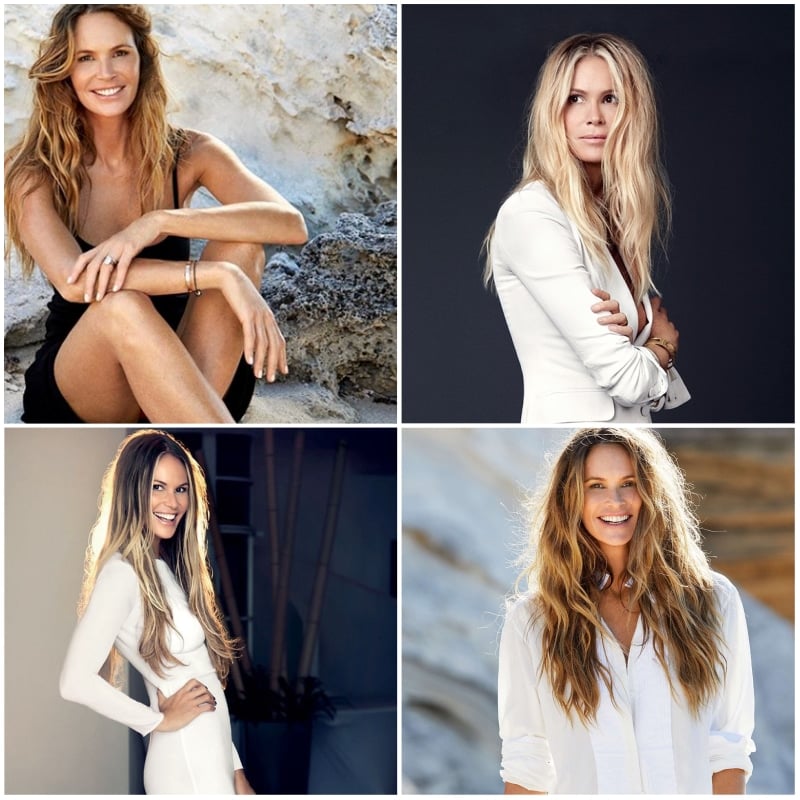 9. Yasmeen Ghauri
Candian born model, Yasmeen Ghauri, is the former face of Valentino couture, Versace, Chanel, Jil Sander, Hermès, Dior, Anne Klein and Lanvin. The 47-year-old has walked for Chanel, Helmut Lang, Jean Paul Gaultier and Lanvin in Paris. She retired in 1996 to start a family. She now has a daughter named Maia and a son called Victor.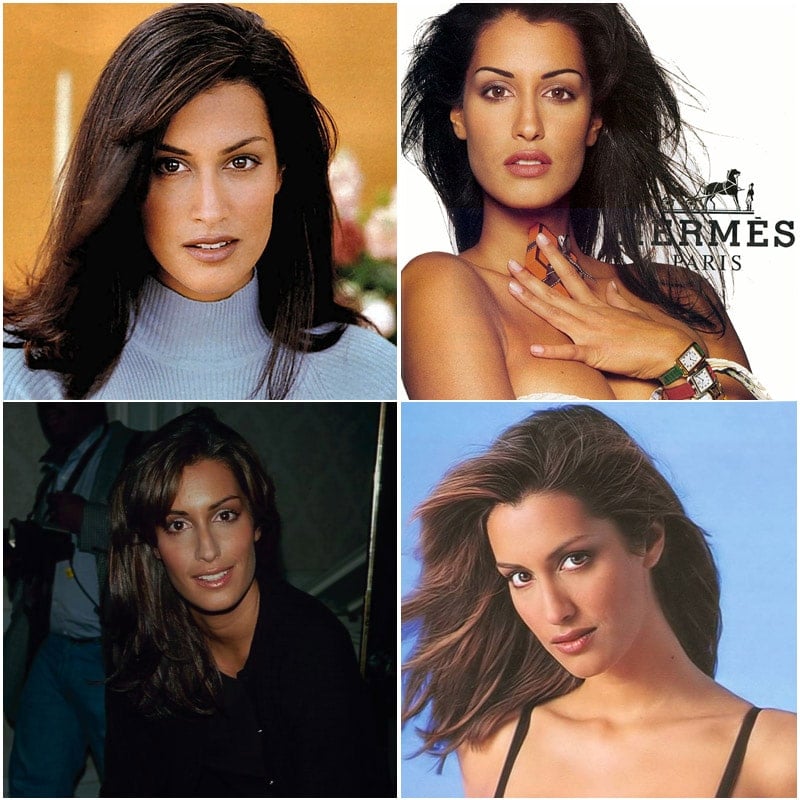 10. Gong Li
Chinese actress, Gong Li made her film debut in 1987. Since the stunning star has been credited with helping to bring Chinese cinema to prominence in Europe and the United States. The 52-year-old has won many awards and will star in the 2020 adaption of Mulan.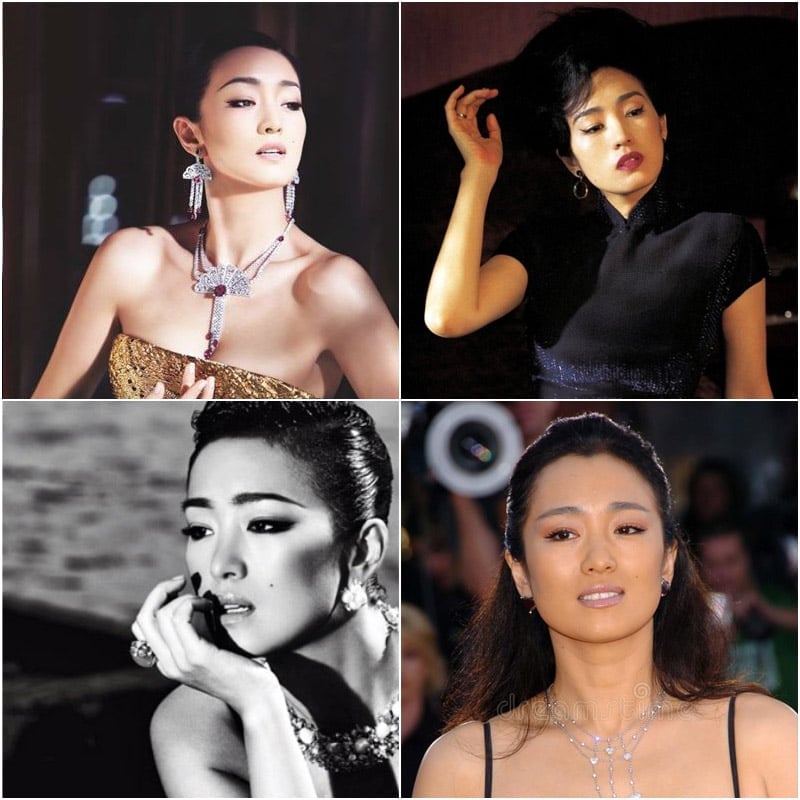 11. Vanessa Marcil
Prince once referred to his former girlfriend, Vanessa Marcil as the "most beautiful girl in the world," and we have to say, he certainly isn't wrong. You may know her as Brenda Barrett from General Hospital or as Gina Kincaid on Beverly Hills 90210. Or even as the smoking Sam Marquez from NBC's Las Vegas. However, nowadays the 49-year-old American actress is more renowned for bravery after speaking out about the traumatic experience of her seventh miscarriage. She also does a hilarious weekly podcast with best friend Suzanne Whang, called LoveStop.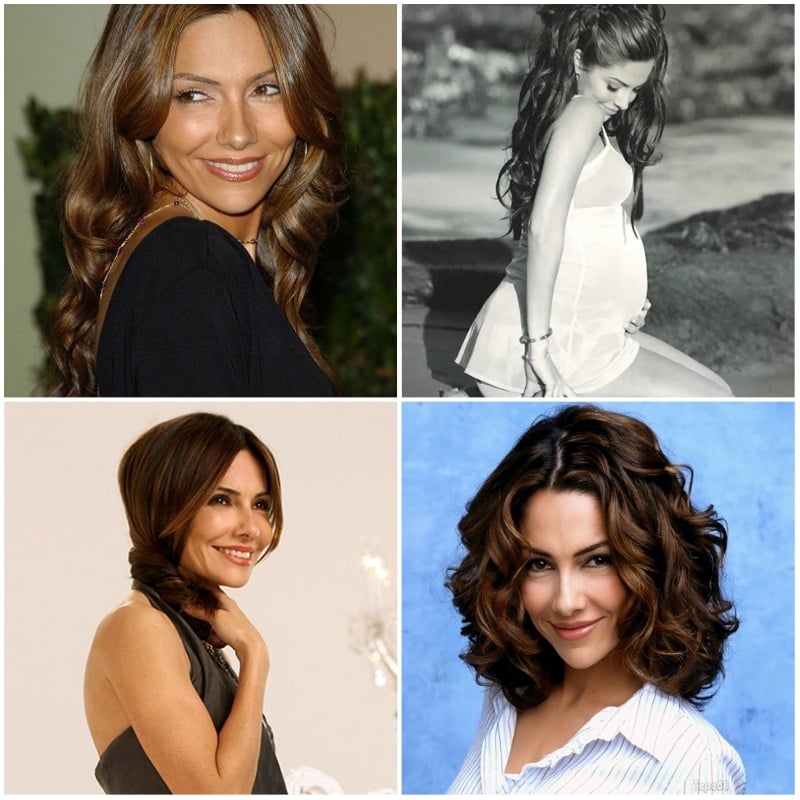 12. Elizabeth Hurley
More commonly known as Liz Hurley, the English actress and model got her first modelling job at 29 years old. Now, the 52-year-old is widely considered one of the most beautiful women in Hollywood. After playing major and minor roles in a number of films like Austin Powers, she now stars in the E! original series The Royals and regularly appears in Estée Lauder campaigns.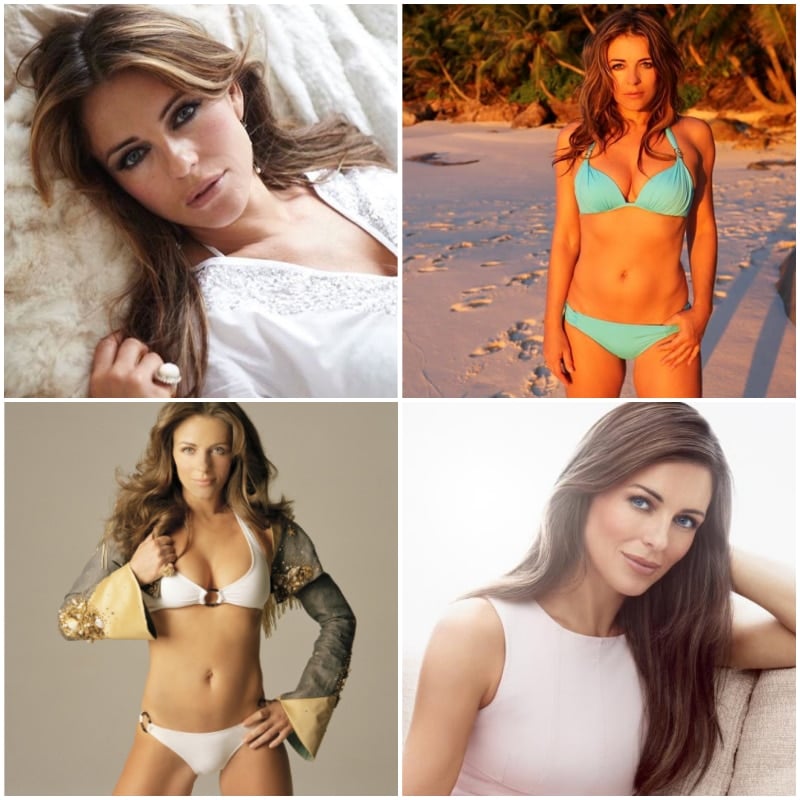 13. Leslie Mann
Everyone's favourite funny woman, Leslie Mann is undeniably gorgeous. With those messy curls, ear to ear grin and infectious sense of humour, how could she not be? She has starred in The 40-Year-Old Virgin, Knocked Up, How To Be Single and the 2018 film, Blockers. Most of Leslie's credentials are movies produced by hubby, Judd Apatow. Leslie is 46 years old and has two children.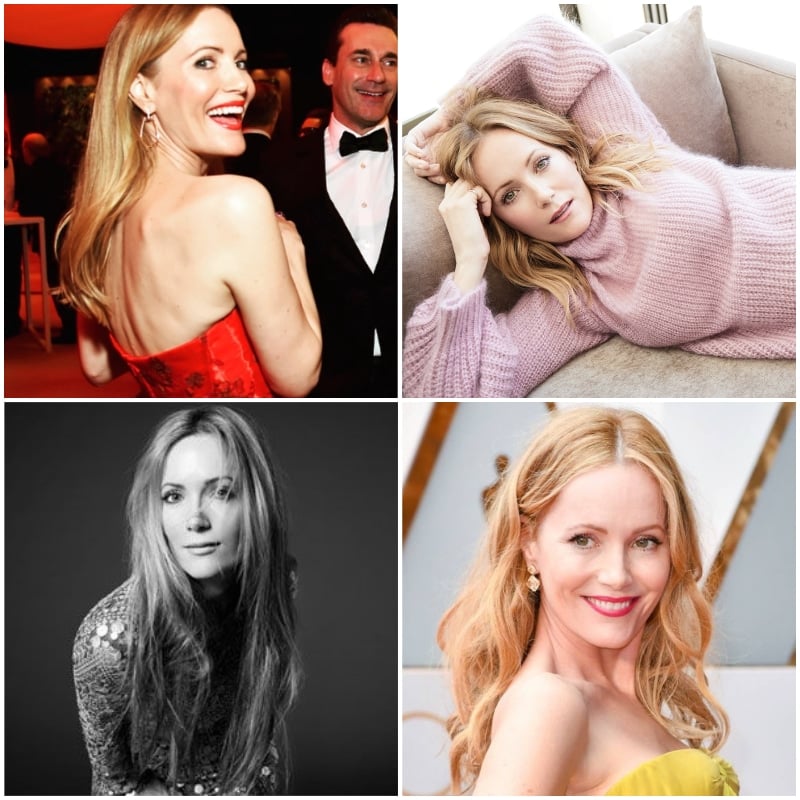 14. Eva Longoria
Eva Longoria is best known for her role as Gabrielle Solis on the ABC television series Desperate Housewives. However before she was a sexy Desperate Housewife, she starred in The Young and the Restless. She has been named one of Hollywood's most beautiful women by several publications, which isn't surprising. At 43 years, she currently holds modelling contracts with L'Oréal, Hanes, New York & Co, and many others and has recently given birth to her first child.

15. Jennifer Connelly
47-year-old Jennifer Connelly started out as a child model before making her acting debut in 1984. She went on to win an Academy Award and a Golden Globe for her role in A Beautiful Mind. She has since played several other significant parts. With two children she has been included in the lists of world's most beautiful women by Time, Vanity Fair and Esquire, as well as the Los Angeles Times newspaper.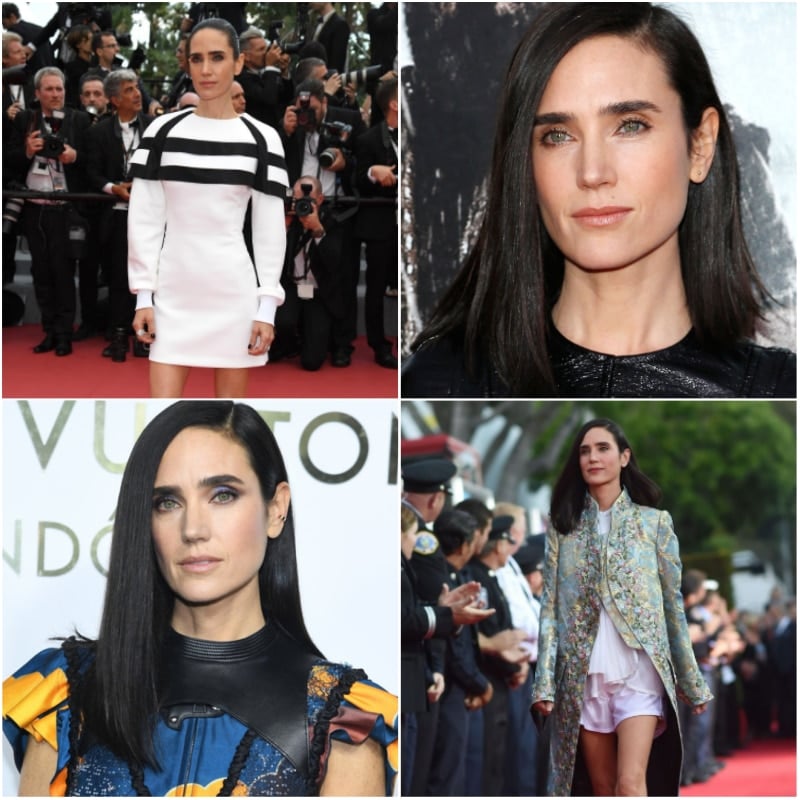 16. Jennifer Aniston
If you grew up in the 90s, you either wanted to be or wanted to be with Jennifer Anniston. And now at 49 years old, it doesn't seem like that has changed for the stunning starlet. Jennifer Aniston remains the celebrity crush of all men, women, boys and girls across the world. From her days as everyone's favourite friend, Rachel Green with her signature straight hair and midpart, to that sexy strip scene in We Are The Millers, Jen has still got it. She remains a regular on the Hollywood scene and recently separated from second husband, director and screenwriter Justin Theroux.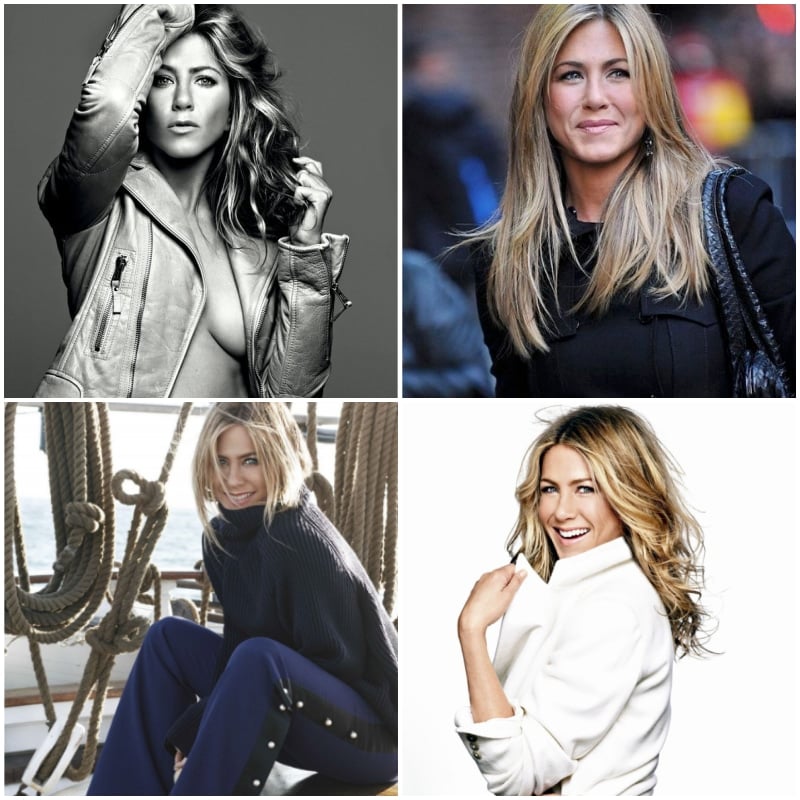 17. Diane Lane
Since making her screen debut in 1979, the name Diane Lane has become an institute in Hollywood. The 53-year-old actress has been in too many feature films to name. She has also been up for a number of best actress awards. This includes nominations for an Academy Award, a Golden Globe and a Screen Actors Guild Award for her role in Unfaithful. Nowadays, you catch the Hollywood veteran as Martha Kent in the Justice League movie and on the silver screen for her upcoming part in House of Cards.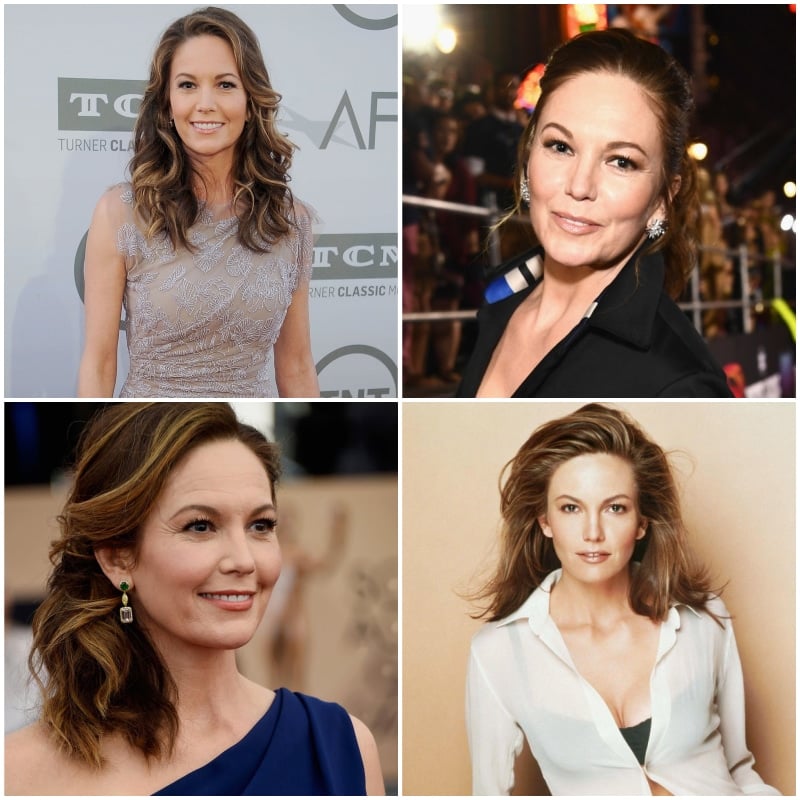 18. Christie Brinkley
After rising to fame in the 1970's following three consecutive Sports Illustrated spreads, Christie Brinkley has never left our hearts. The model, actress and businesswoman is now 64 years old and has founded several successful businesses. The former partner of Tommy Lee and face of Max Factor, Diet Coke, Chanel No.19, Nissan and Revlon, Brinkley now focuses on her beauty line and is raising her three children. She still regularly graces the covers of magazines and does editorial spreads.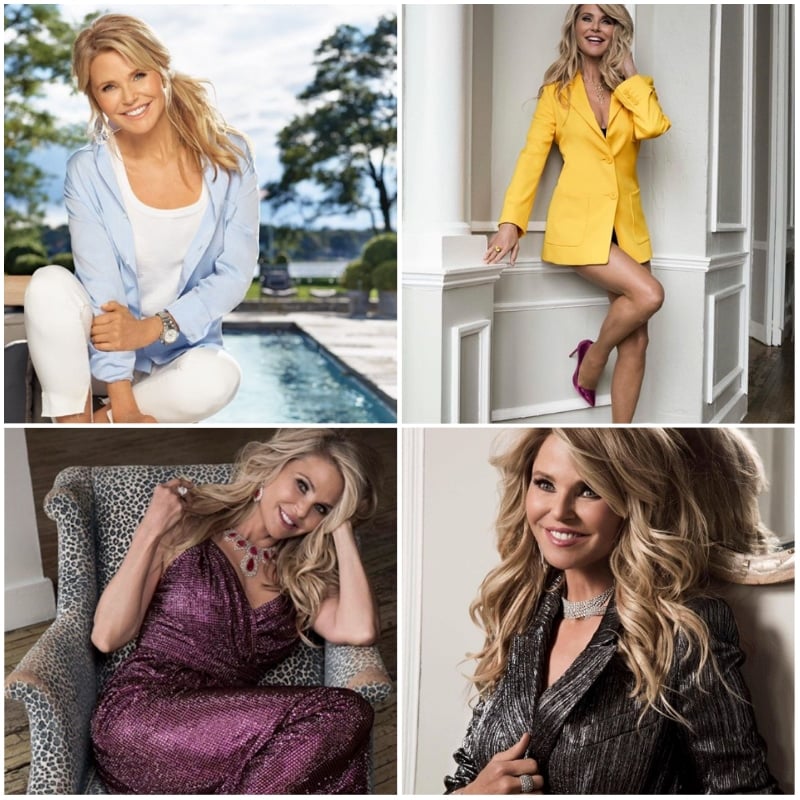 19. Michelle Pfeiffer
With her flowing, untamed blonde locks, piercing blue eyes and perfectly defined cheekbones, Michelle Pfeiffer is truly genetically blessed. Known for her tendency to portray strong women with intense sex appeal, the 60-year old is credited as one of the most talented actresses of her generation. She has received countless accolades and awards and is universally recognised as one of the most beautiful women of all time.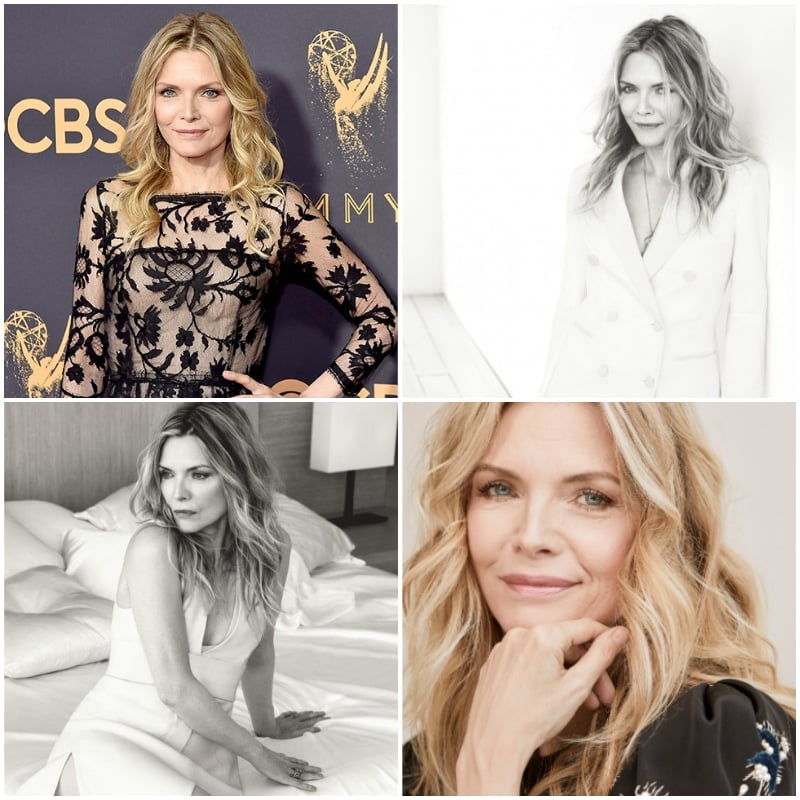 20. Jane Fonda
At 80 years old, Jane Fonda still has a body that would rival any cover girl today. The actress, author, former fitness guru and fashion model has spent nearly 60 years on stage. You may also know her form her work out videos that are out on DVDs. Today, she can be seen playing hilarious, yet glamours lush, Grace on the Netflix original series, Grace and Frankie. She also stars in the soon to be released film, Book Club alongside Diane Keaton, Candice Bergan and Mary Steenburgen.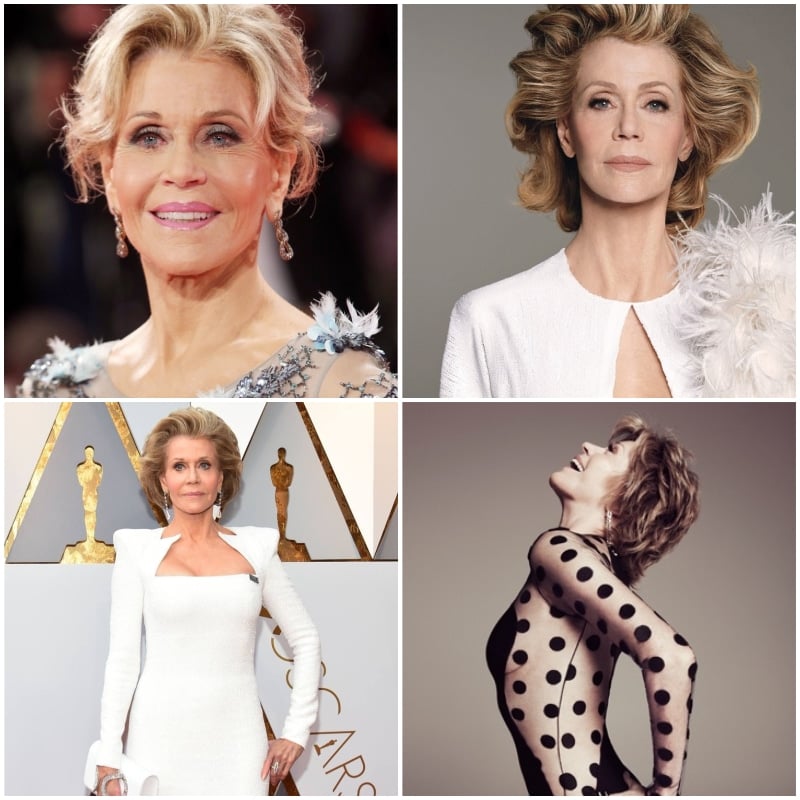 21. Traci Bingham
Baywatch babe Traci Bingham captured our hearts alongside The Hoff and Pamela Anderson. The star ran on to our screens in slow motion in 1994, and now 24 years later, she is still as stunning as ever. At 50 years old Traci is an accomplished actress, model and TV personality.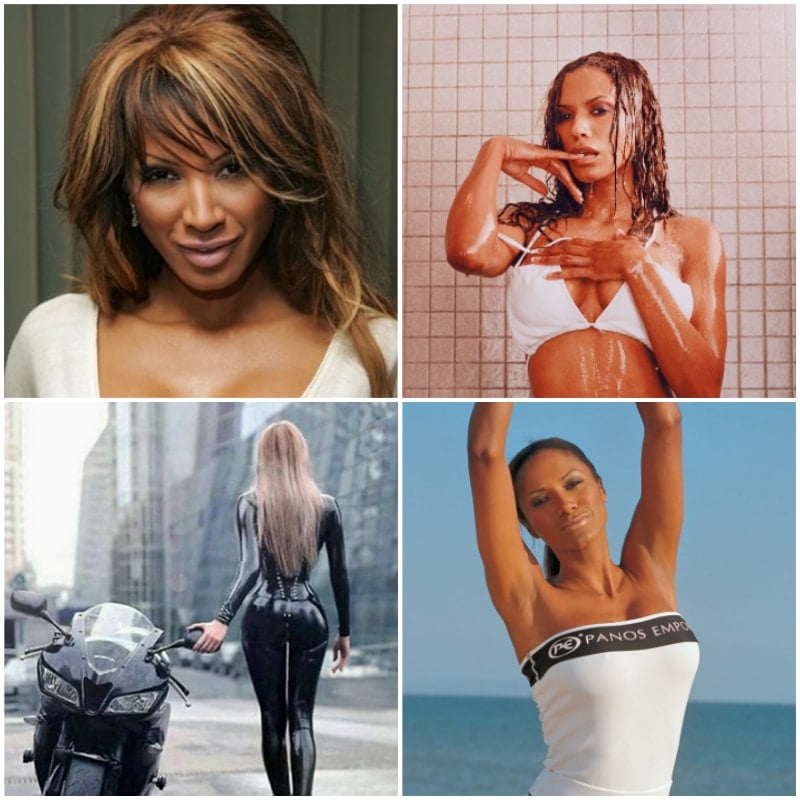 22. Ashley Judd
As well as having many acting achievements under her belt, Ashley Judd is a passionate advocate of the #metoo campaign. The 50-year old actress was one of the first to open about her sexual harassment by Harvey Weinstein and has been incredibly vocal with her support for others. The stunning brunette recently appeared in Twin Peaks and is more recently known for her lead role in the Divergence series.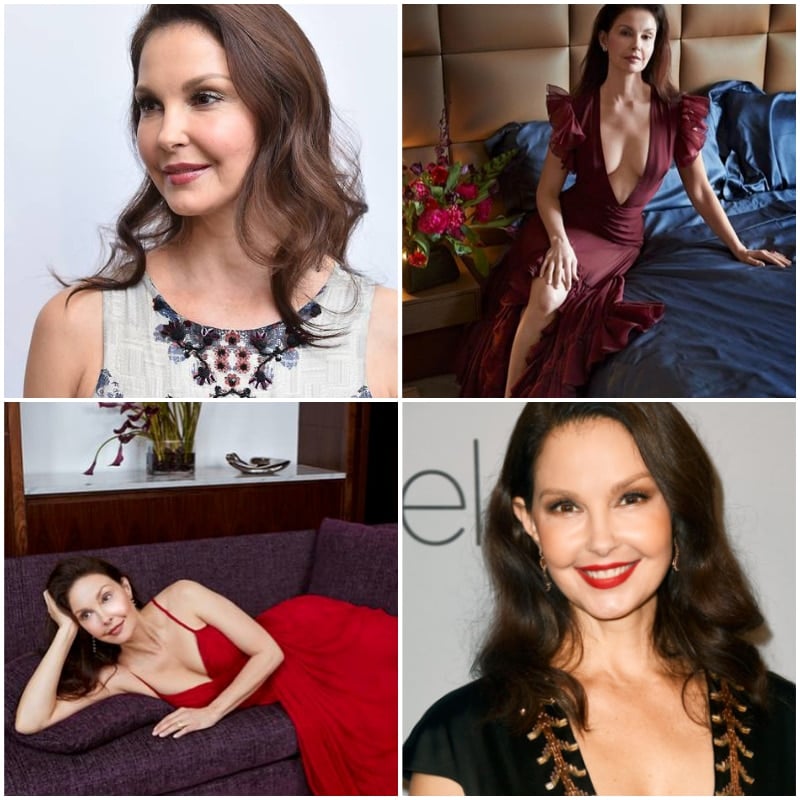 23. Padma Lakshmi
The gorgeous and exotic Padma Lakshmi is an American actress, author, model and TV personality. Of Indian descent, Padma's cookbook, Easy Exotic won her the "Best First Book" award at the 1999 Gourmand World Cookbook Awards. She also hosted Top Chef and won an Emmy for Oustanding reality program. Padma is 47 and has been modelling since she was 21. The mother of one has appeared in campaigns for Giorgio Armani, Gianni Versace and Ralph Lauren.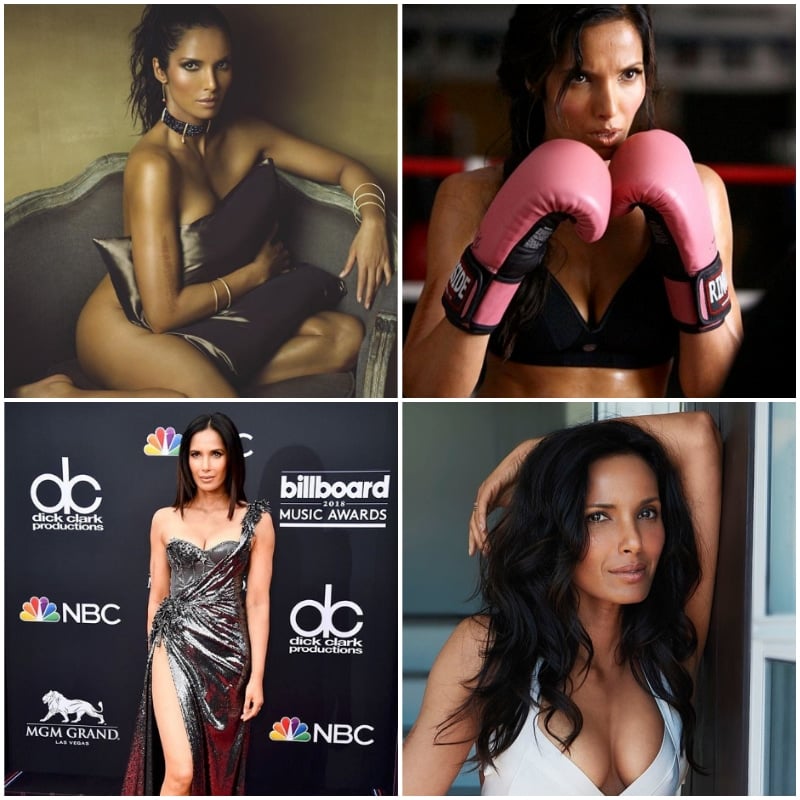 24. Julie Bowen
Modern Family's Julie Bowen is one of the hottest, most hilarious and greatest TV mums of all time. Don't argue, we're right. We have a major woman crush on Claire Dunphy, and of course, Julie herself. She has been nominated for a massive six Emmys for Outstanding Supporting Actress in a Comedy Series and won the award twice. Julie has also appeared in Boston Legal, Ed and Lost. The 48-year-old is also a mother of three, on and off the camera.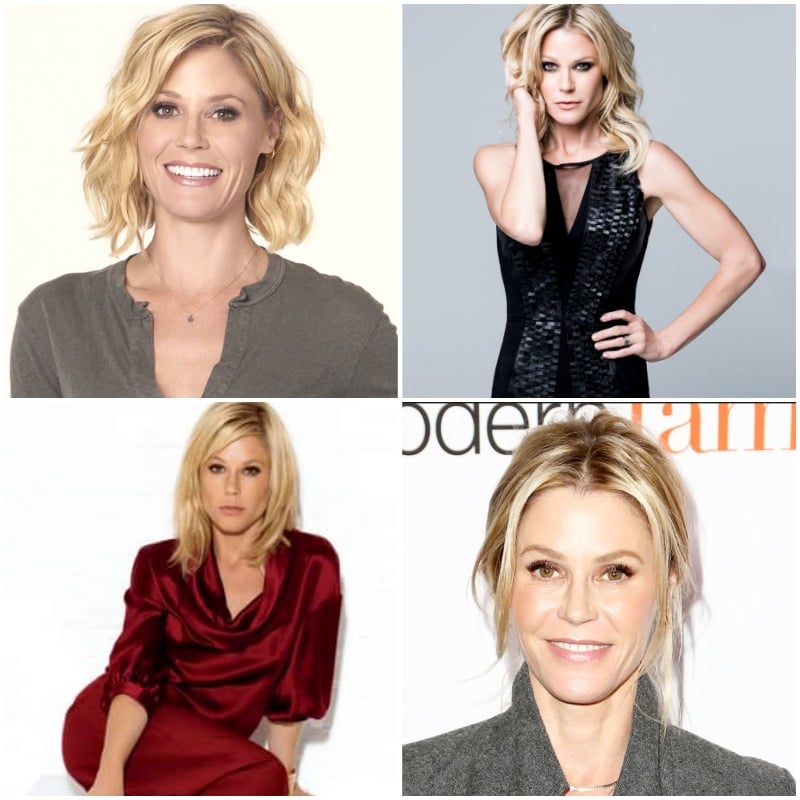 25. Marisa Tomei
Born and raised in Brooklyn, New York, Marisa Tomei has appeared on the silver screen in shows like Seinfeld, The Simpsons and The Handmaid's Tale. The established actress also has a massive resume of flicks and award nominations. The gorgeous 53-year-old is best known for her role in 2008 film, The Wrestler.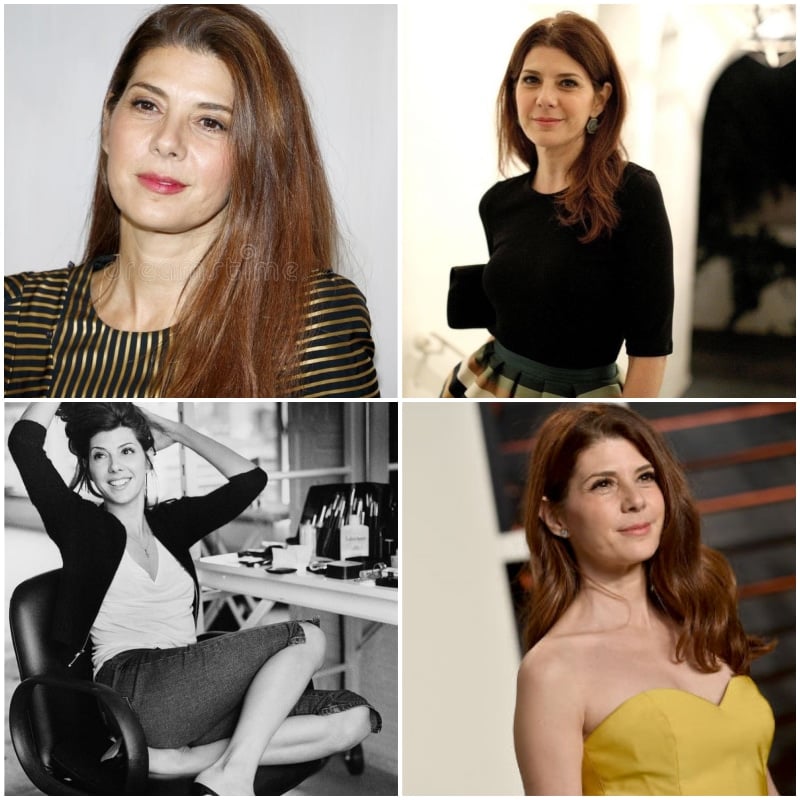 26. Kylie Minogue
Australia's sweetheart, Kylie Minogue is still as stunning as the day she charmed her way into our hearts as tomboy mechanic, Charlene Robinson. The Neighbours alumni went on to become one of the country's top-selling artists, and one of the most successful women in music. With her string of pop hits, Kylie is recognised as the highest-selling Australian artist of all time.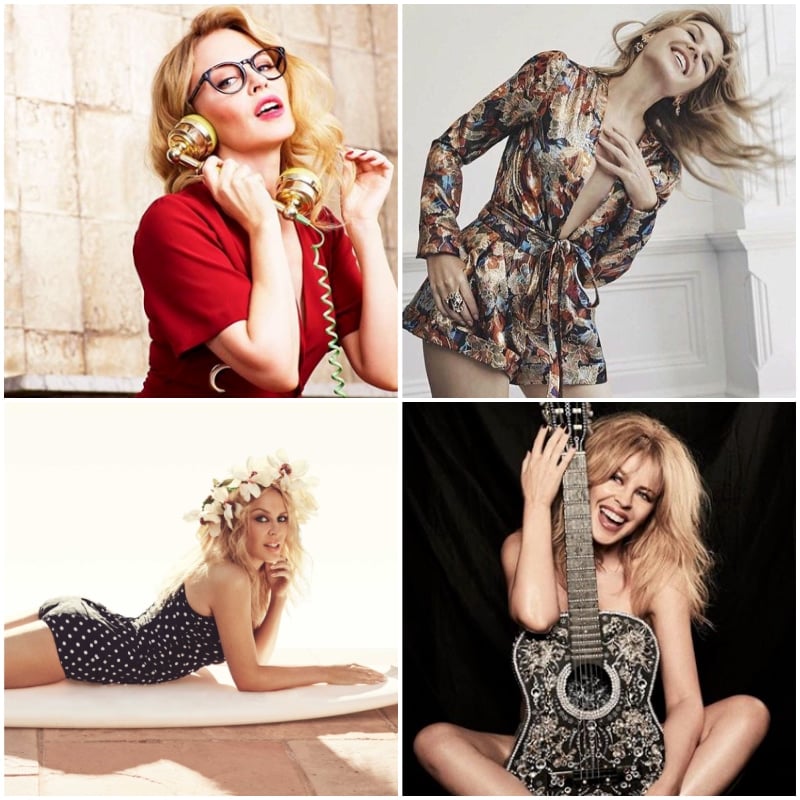 27. Julianne Moore
Julianne Moore is a highly regarded American actress who has played many influential roles since her debut in 1984. The fiery redhead stared in Boogie Nights, Magnolia and the Hunger Games series. She has won many awards and received countless nominations. Few women in Hollywood are as accomplished as this stunning 57-year-old.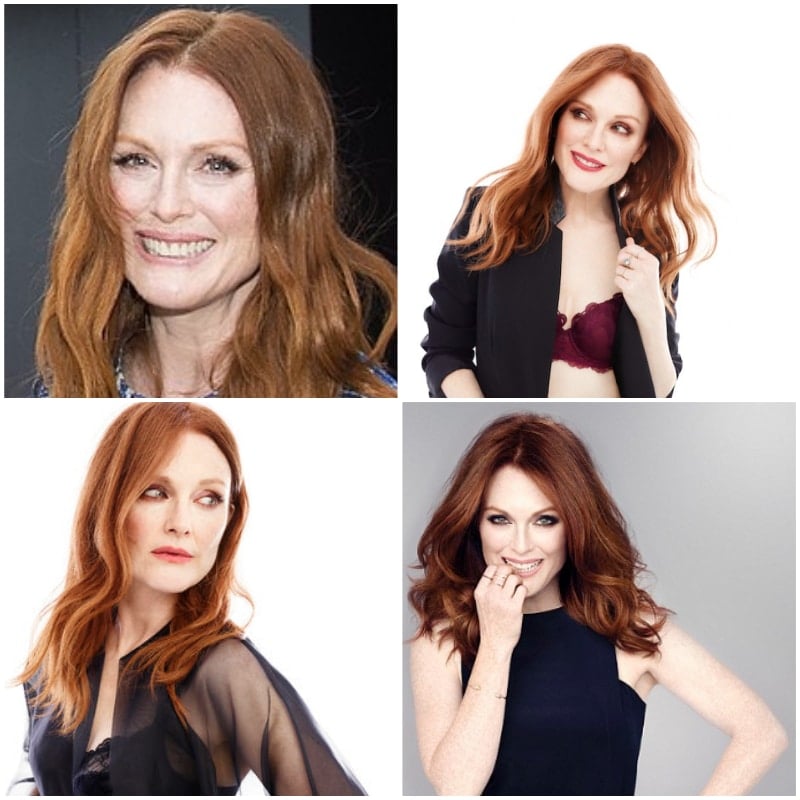 28. Dana Delany
At 62 -years old, Dana Delany has been around the Broadway since the 1970's. But she is probably most well known for her role as Katherine Mayfair on Desperate Housewives. She is a film, stage, and television actress, producer, presenter, and health activist.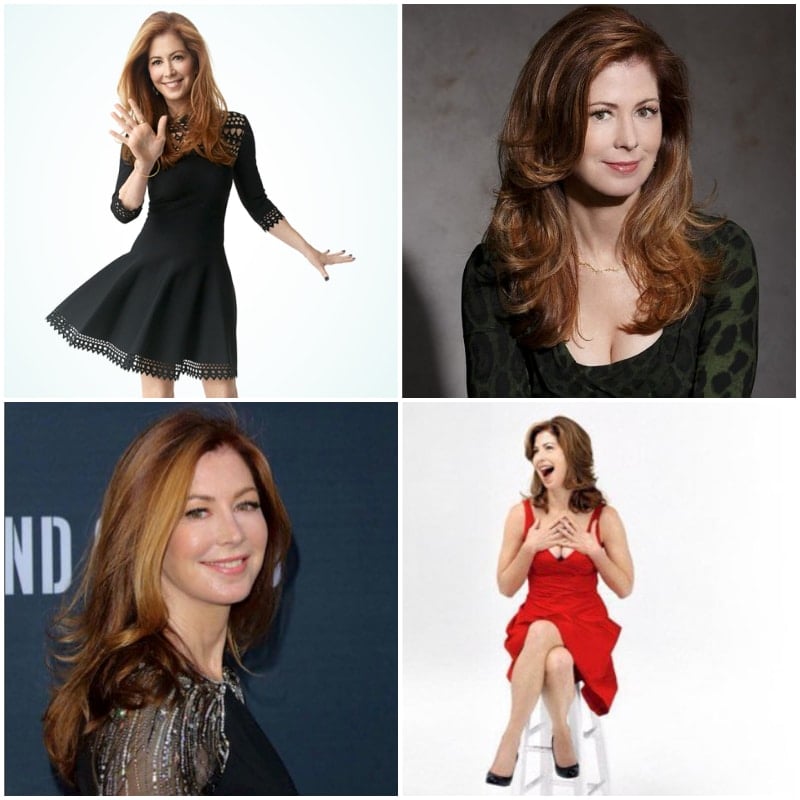 29. Courteney Cox
Courtney Cox came into our hearts as the love-struck fangirl in Bruce Springsteen's video for "Dancing in the Dark." She then went on to play, Monica Geller, the other celebrity crush of every 90s and 2000s teen. The stunning 53-year-old has also had leading roles on Cougar Town and the Scream series.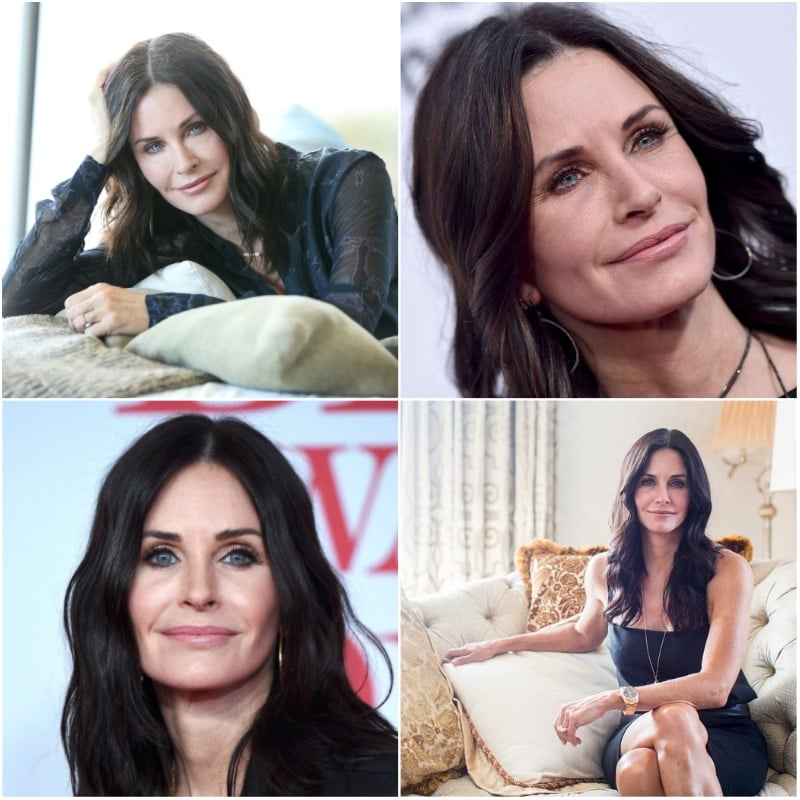 30. Christine Taylor
Christine Taylor is probably better known as Marcia Brady. That's right; your 90s teen crush is now 46. But with her bouncy blonde hair and blue eyes, she is still as stunning as she ever was. The mother of two and ex-wife of Ben Stiller starred in Zoolander, The Wedding Singer and Dodgeball. She also appeared on Saved By The Bell and Arrested Development.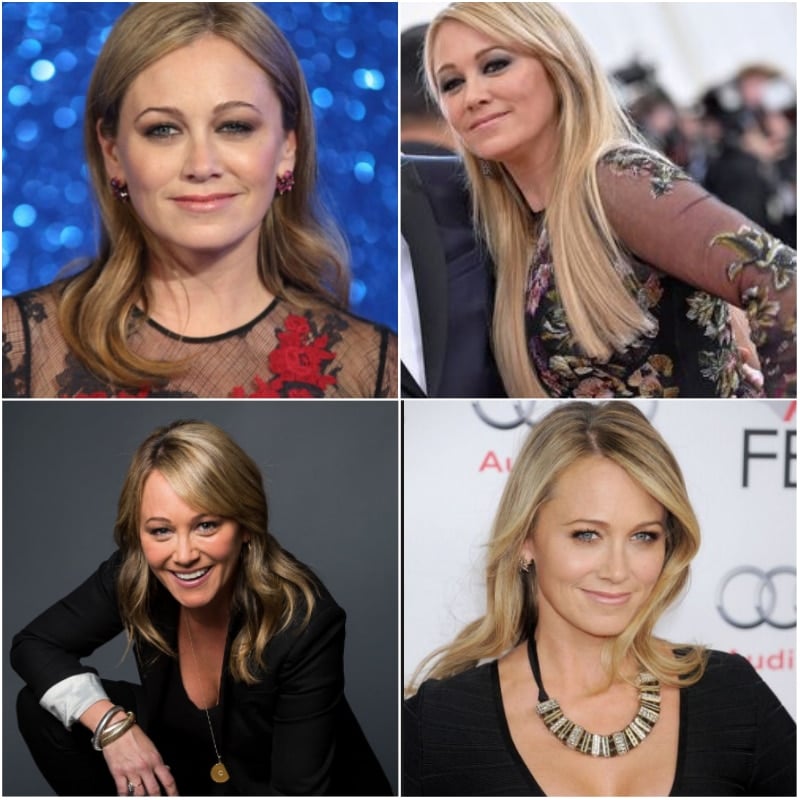 31. Sandra Bullock
At 53 years old, Sandra Bullock would have to have one of the most impressive careers in Hollywood history. She has played too many major parts to name, as well as being nominated and winning a hoard of awards. Since gracing our screens in 1987, the mother of two has cemented herself into the fabric of the film industry. She is currently leading the all-female cast of the 2018 adaption of Ocean's 8 alongside Cate Blanchett, Anne Hathaway, Sarah Paulson and Rihanna.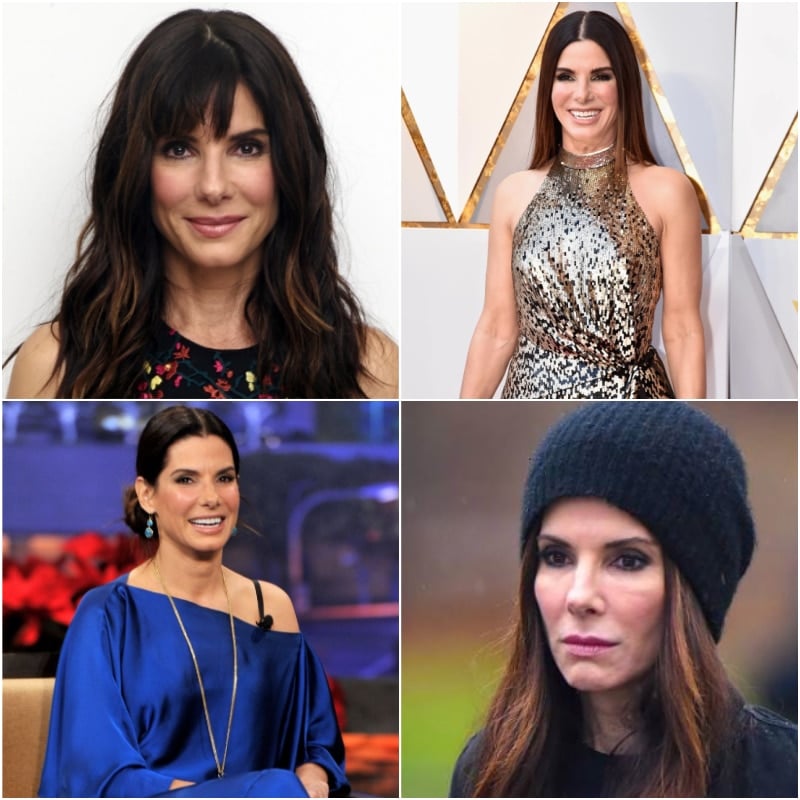 32. Claudia Schiffer
German model, actress and fashion designer, Claudia Schiffer became one of the most successful models in the early 1990s. She rose to fame for her striking resemblance to Brigitte Bardot. She currently holds the record for the model to appear on the most magazine covers with over a thousand cover shoots under her belt. The 47-year-old mum of three still appears in fashion campaigns.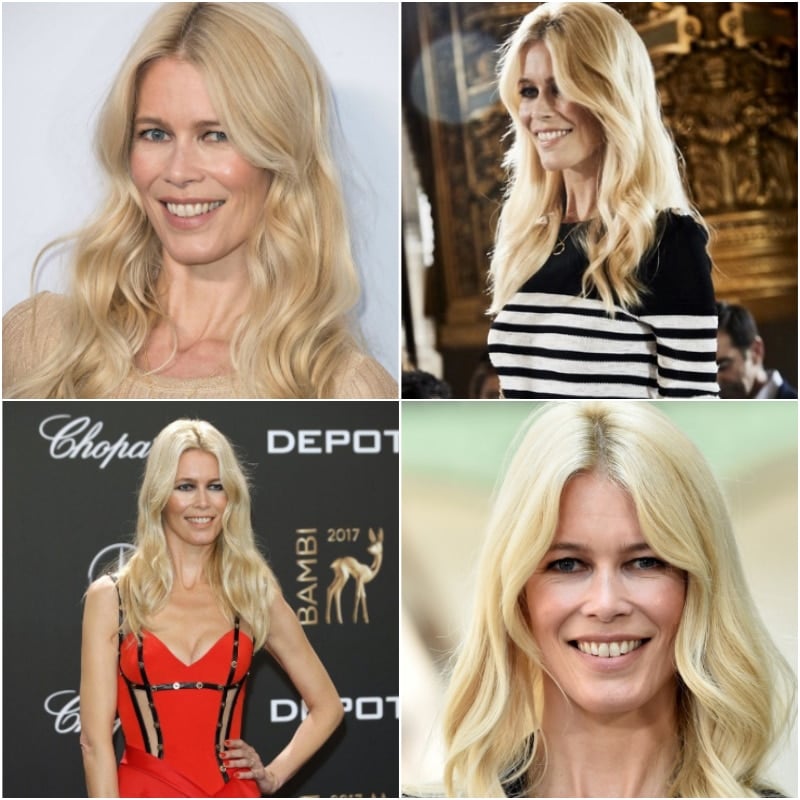 33. Kelly Hu
After winning her share of teen beauty contests, Kelly Hu made her acting debut in 1987 on American television soap opera Sunset Beach. The Hawaiian born beauty has more recently appeared in the Vampire Diaries, Arrow and SyFy series Warehouse 13.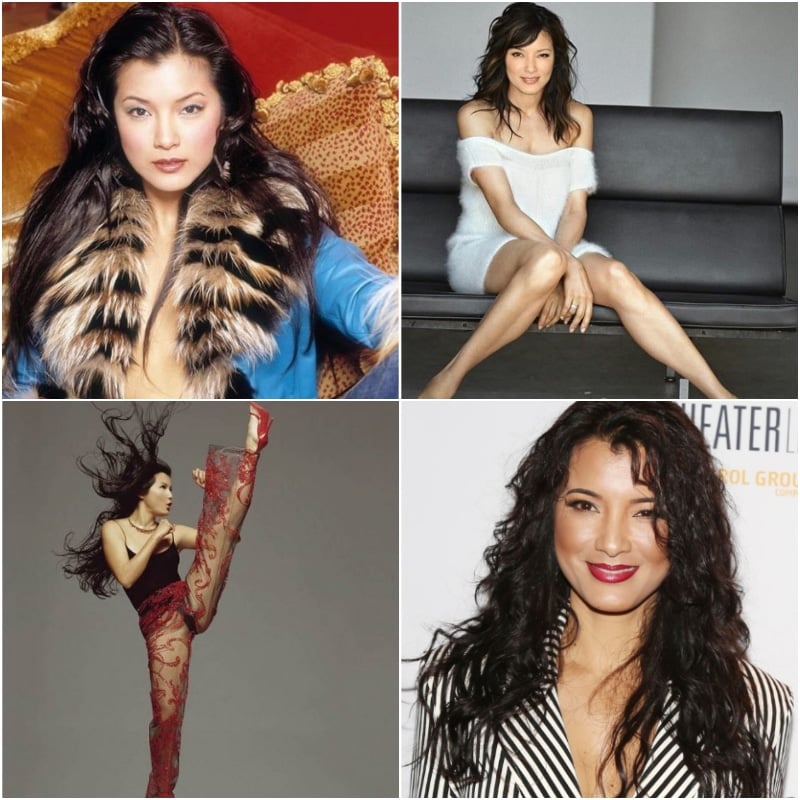 34. Gina Gershon
American actress, singer, and author, Gina Gershon is best known for her parts in P.S. I Love You, Showgirls and Face/Off. The 55-year-old is also an accomplished children's author and released her first adult book in 2012. Now, you can catch her in her recurring role as Lt. Melanie Hawkins on Brooklyn Nine-Nine.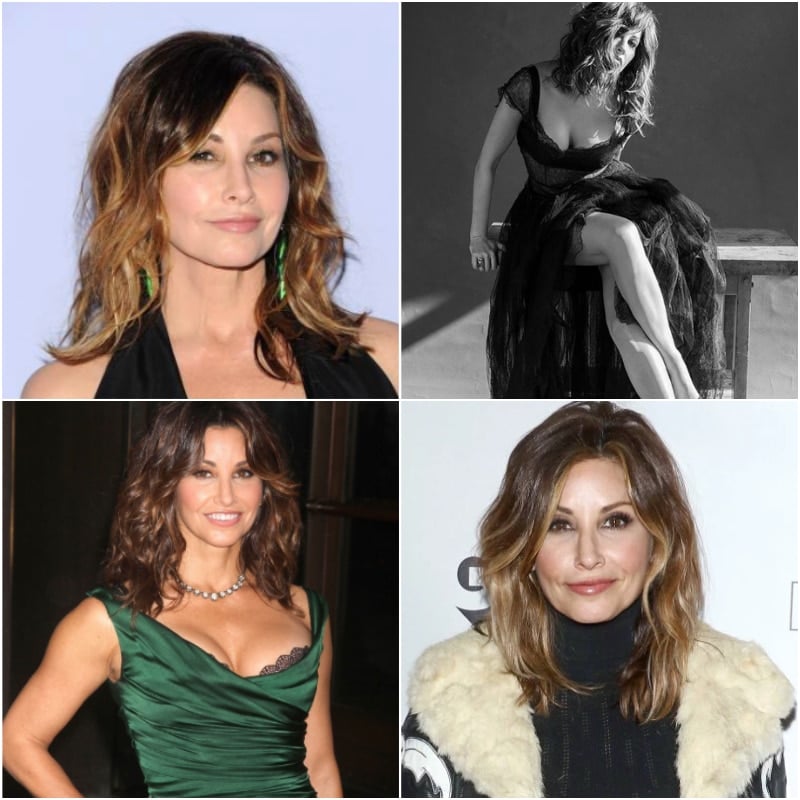 35. Jenny McCarthy
Seeing as Jenny McCarthy began her career modelling nude for Playboy in 1993 and won playmate of the year, it's no surprise she is still as sexy as ever at 45. She has gone on the act in BASEketball, Diamonds and Scream 3. The mother of one is also a former co-host of The View and became an autism ambassador after her son was diagnosed with the condition.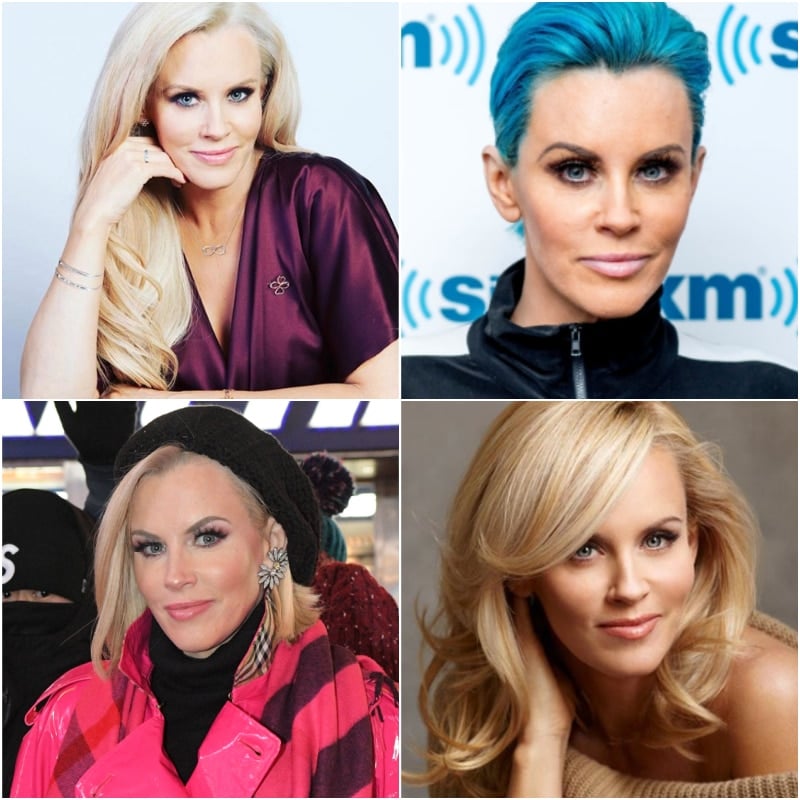 36. Kim Basinger
At 64 years old, Kim Basinger has been acting for nearly 50 years. The beautiful blonde began modelling in New York in the 1970s before moving to LA to pursue her acting career. She stared in Tim Burton's Batman and won a golden globe for her role in Confidential. The mother of one and ex-wife of Alex Baldwin. Still smoking, so much so that she even appears in 50 Shades Darker.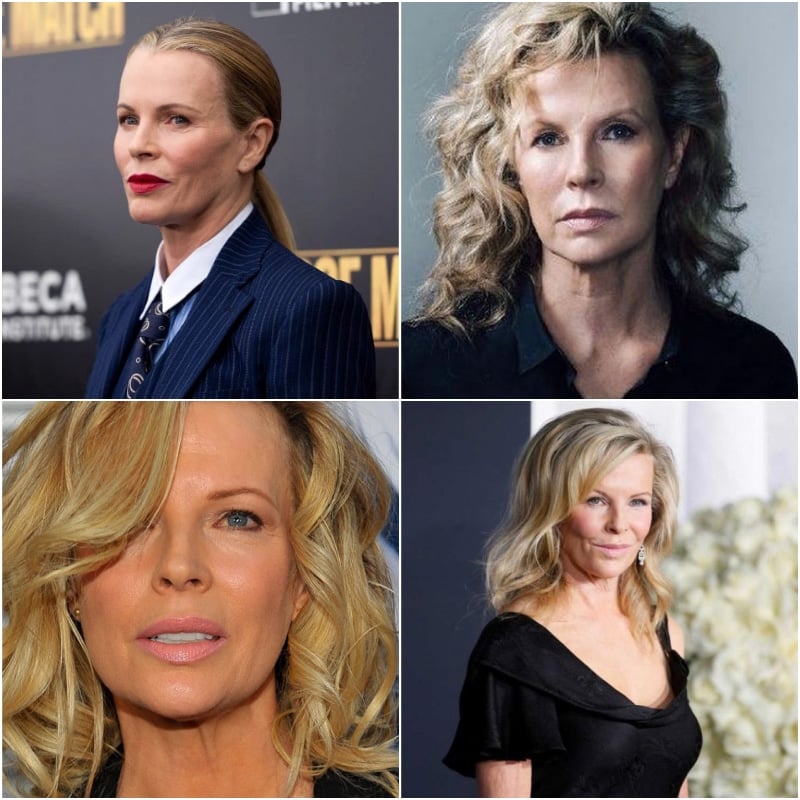 37. Heather Locklear
Famed for her role in the 80s sitcom Melrose Place, Heather Locklear is still one of the most stunning women in Hollywood. The 56-year-old mother of one has appeared in Fresh Off the Boat, Wayne's World 2 and Scary Movie.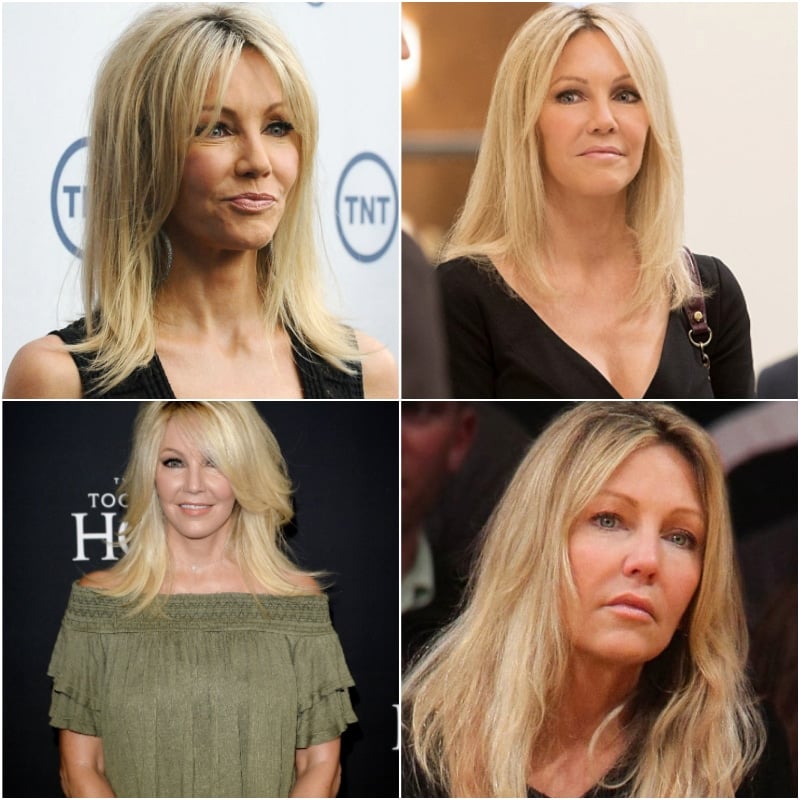 38. Helen Mirren
Helen Mirren would have one of the most distinguished acting careers in Hollywood. She started her career in 1966 an is still snatching up lead roles at 72. With her striking white hair and glowing skin, she is a naturally beautiful and she is talented.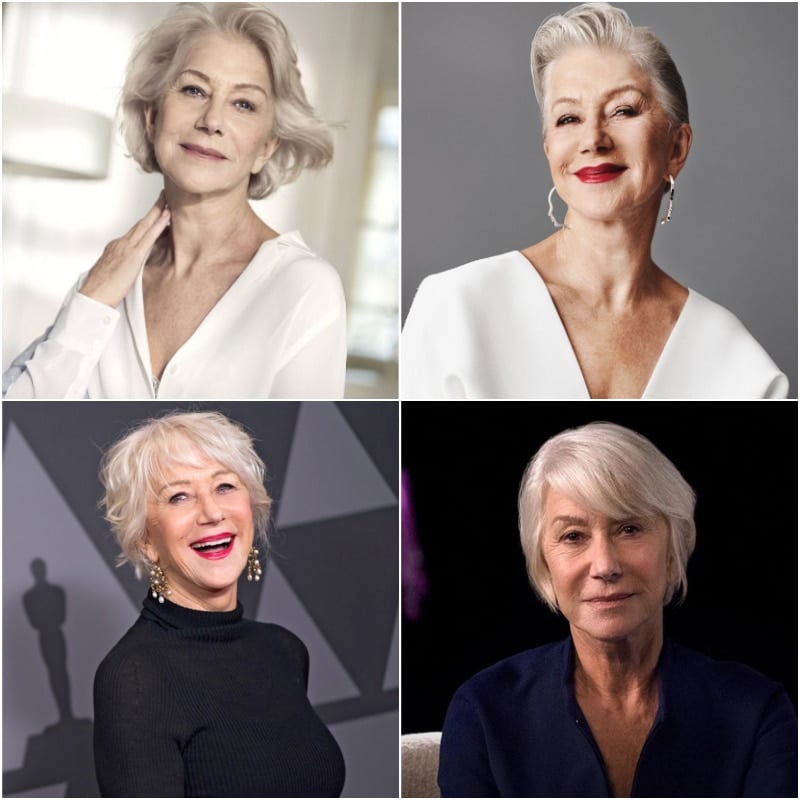 39. Gabrielle Union
You may recognise Gabrielle Union from her role in Bring it On. Yes, that's right, Clover's captain, Isis is now 45. But, the American actress doesn't look a day over 25. She is still racking up movie and TV roles as well as being a passionate advocate for violence against women and women's health.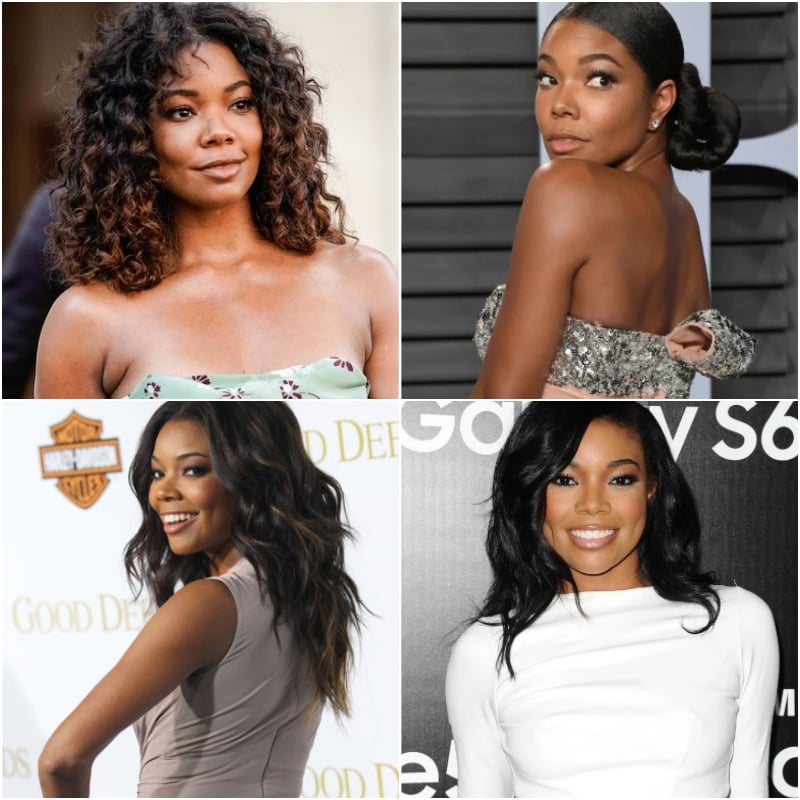 40. Demi Moore
The gorgeous Demi Moore practically coined the term cougar when she caught the attention of a much younger Ashton Kutcher. Their relationship may have been a flop, but her career has certainly been anything but. The 55-year-old stunner was once one of the highest paid actresses in Hollywood and is the mother of the gorgeous Rumer Willis.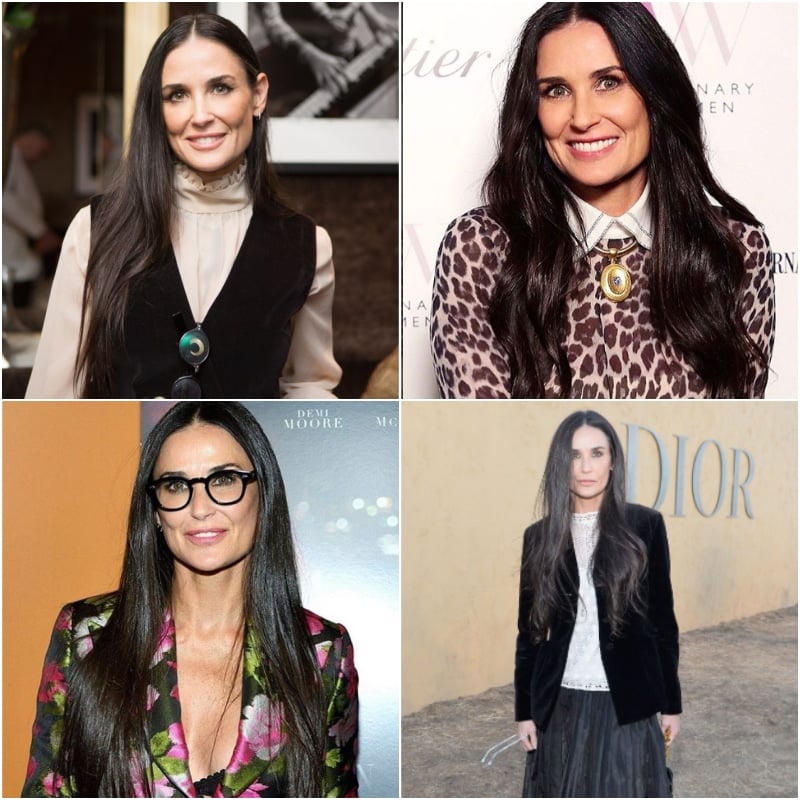 41. Teri Hatcher
Desperate Housewives alumn, Teri Hatcher first graced our TV sets in 1985. She has stared as Lois Lane and played a "Bond girl" in the James Bond film Tomorrow Never Dies. The 53-year-old has also been sighted as one of the hottest women alive by many men's magazines. She recently appeared as a villain on CW series, Supergirl.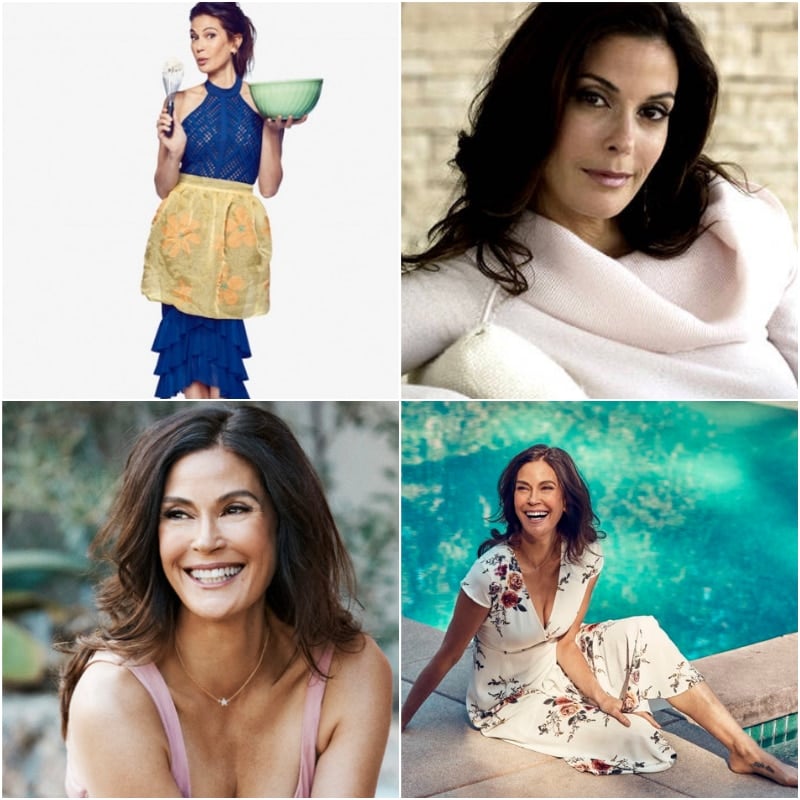 42. Carla Gugino
With her glowing skin and messy dark locks, it's hard to believe that Carla Gugino is 46 years old. The sexy star first began her acting career in 1988 and has had a number of successful film and tv roles since. She most famously appeared as Dr Vera Gorski in Sucker Punch. She also had a recurring role in Californication and more recently scored parts in Nashville and Supergirl.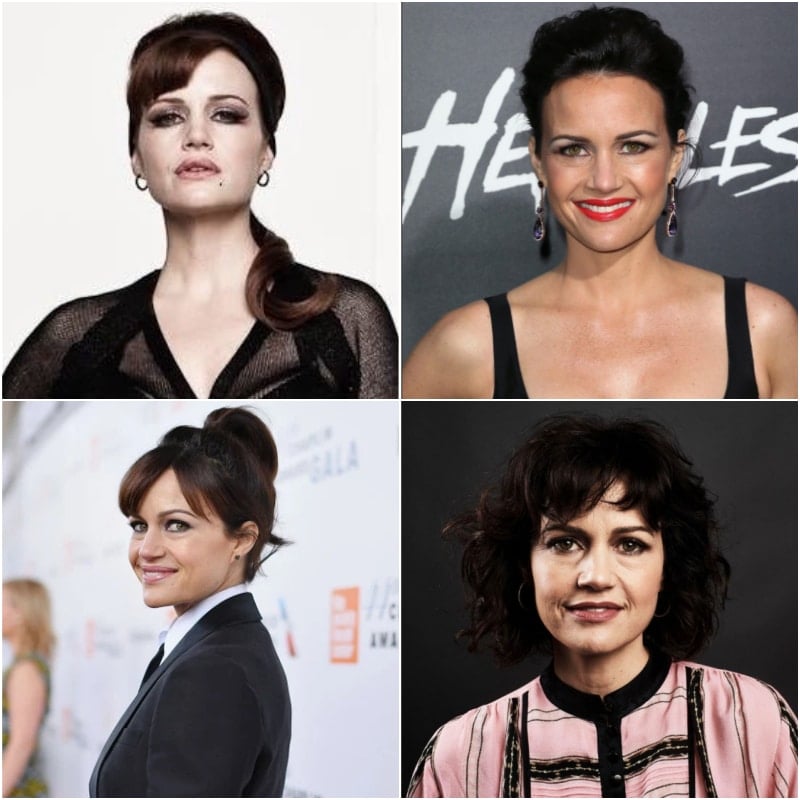 43. Robin Meade
The 49-year-old news anchor Robin Meade got her star when she won the title of Miss Ohio in 1992. Since then the brunette beauty has been hosting HLN's morning show Morning Express with Robin Meade. The journalist has won a regional Emmy Award and also released a country album.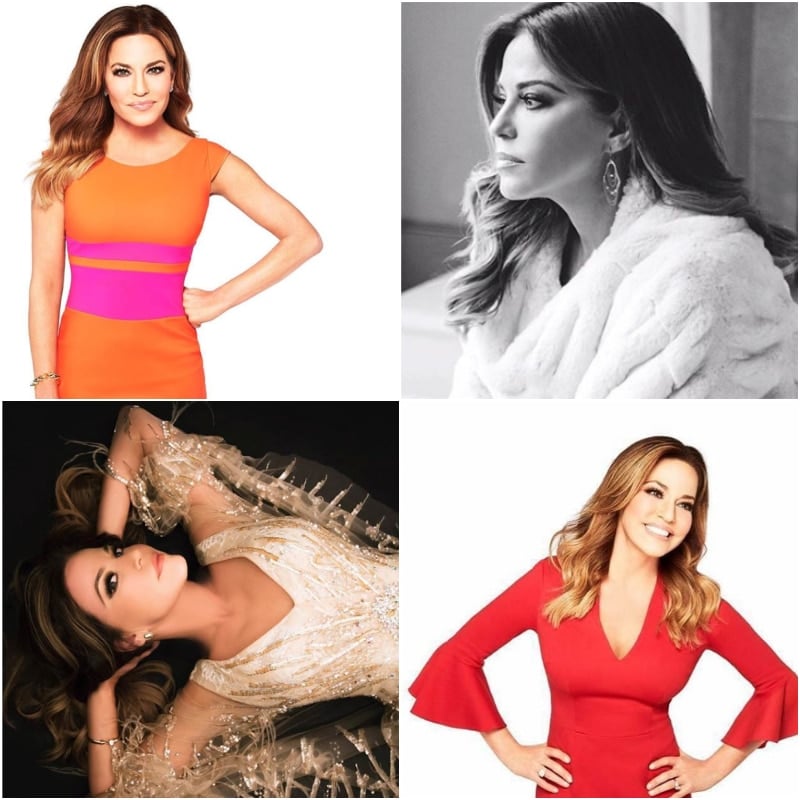 44. Christy Turlington Burns
Another original supermodel, Christy Turlington Burns, was one of three models the media nicknamed the Trinity. Along with Naomi Campbell, and Linda Evangelista, the three were arguably the most influential models of their time. The 49-year-old has featured in advertising campaigns for Calvin Klein, Chanel, Yves Saint Laurent, Marc Jacobs, Donna Karan and Prada. She has now founded a charity and is an activist, campaigner, and filmmaker.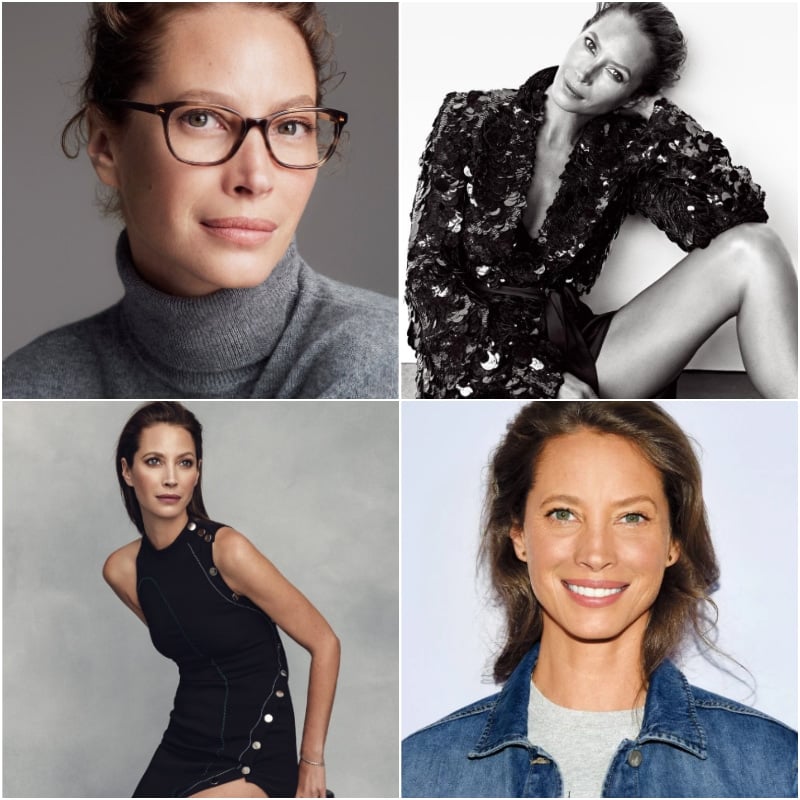 45. Madonna
Madonna will always be one of the sexiest women alive no matter her age. The 59-year-old musical artist practically invented her own brand of sex appeal. She has it all, brains, beauty and boatloads of talent. The mother of six is considered one of the greatest songwriters of all time and is one of the most successful female recording artists in history.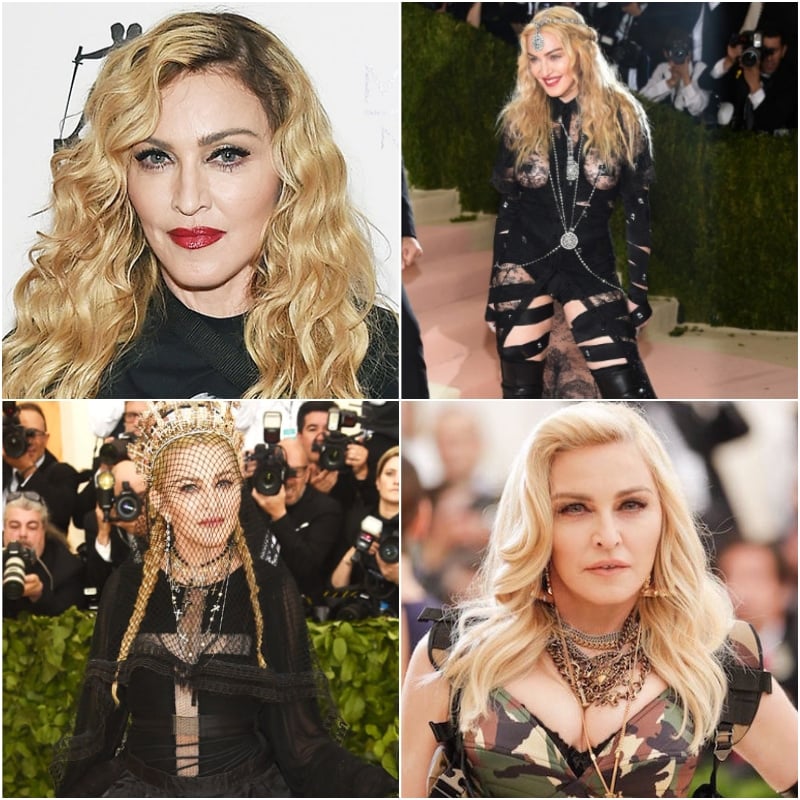 46. Karen Mulder
Dutch-born model and singer, Karen Mulder rose to supermodel status in the 1990s. She has worked with Victoria's Secret, Italian Vogue and Sports Illustrated. The 47-year-old has also shared the catwalk with the likes of Kate Moss, Cindy Crawford, Claudia Schiffer, and Naomi Campbell. She retired in 2010.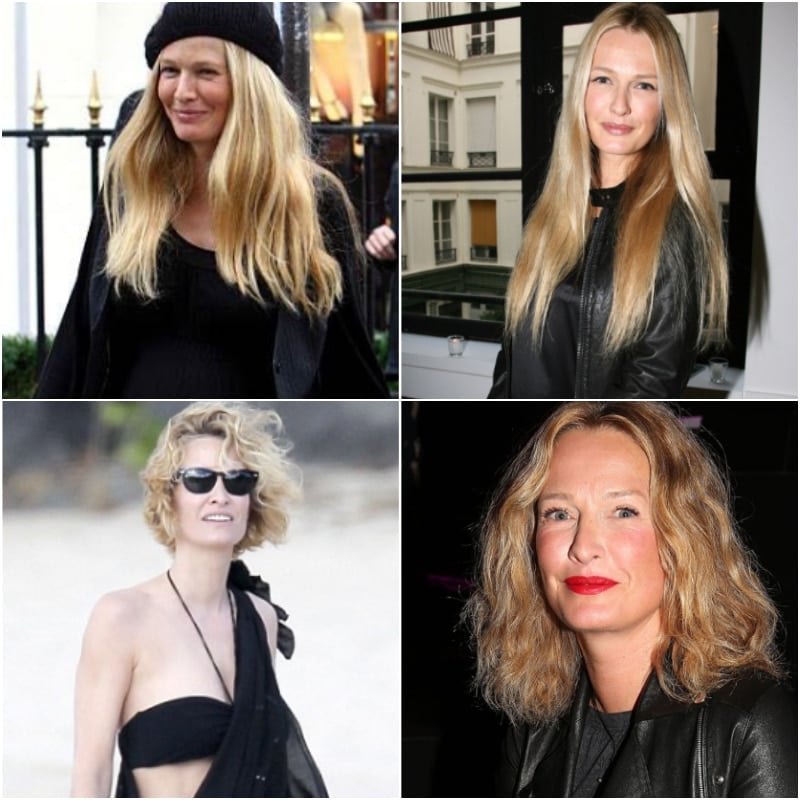 47. Stephanie Seymour
The 49-year-old mum of four, Stephanie Seymour was one of the first ever supermodels. She recently came back into the spotlight for her criticism of GiGi Hadid and Kendall Jenner, calling them out as "not real models." She has had an incredibly successful career staring in numerous sports illustrated campaigns, modelling for Victoria's Secret, being on the cover of Vogue and being called one of the sexiest women alive many times.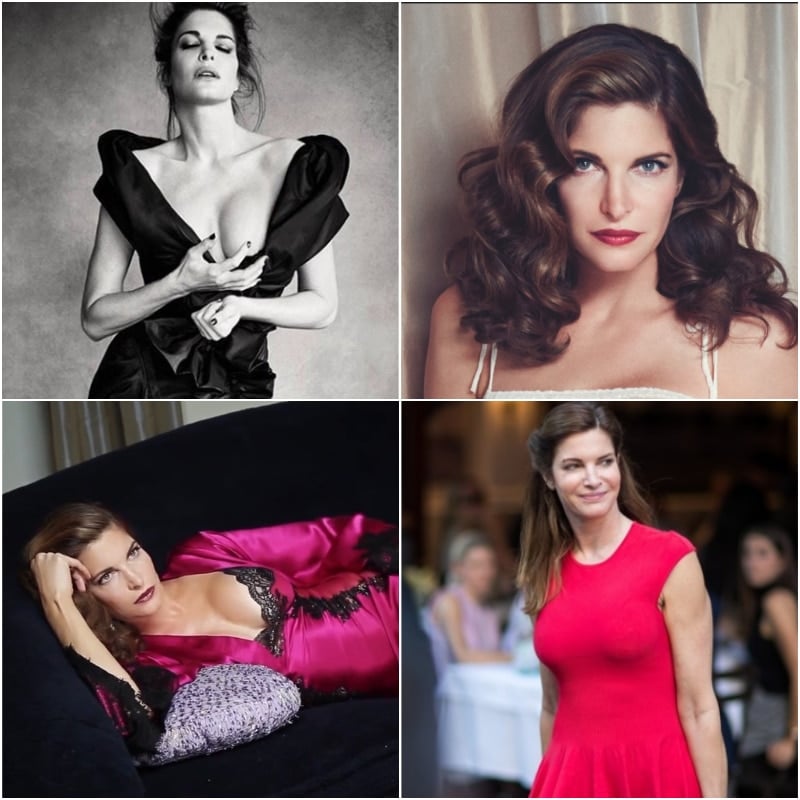 48. Andie MacDowell
The 60-year-old actress and model Andie MacDowell have been a global ambassador for L'Oréal since 1986. She has also worked with the likes of Calvin Keiln and stared in many feature films. Recognised for her beautiful curls and classic beauty, its no wonder Andie MacDowell's career has stood the test of time.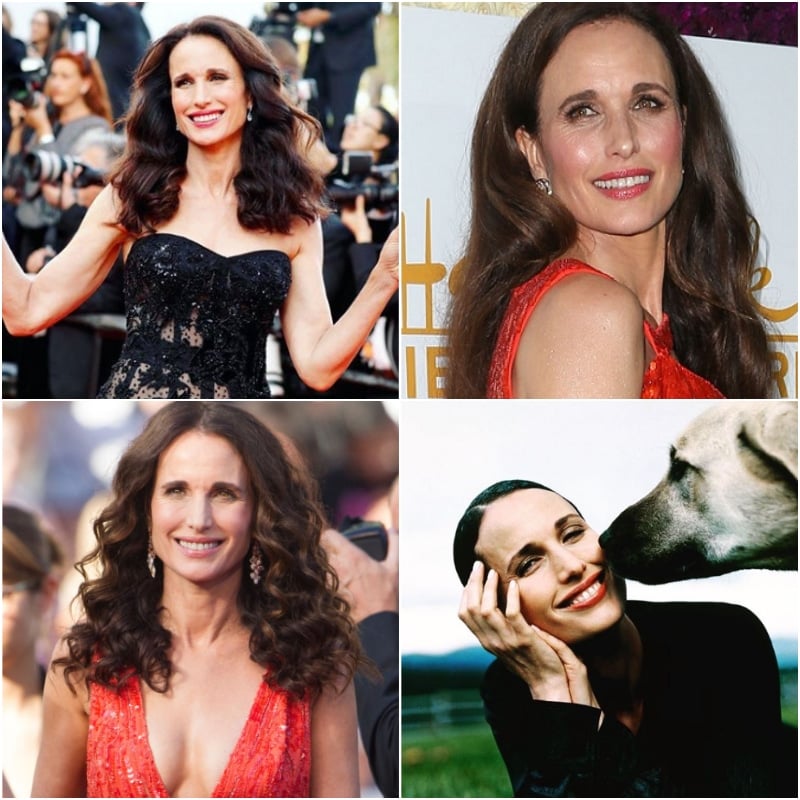 49. Sharon Stone
Sharon Stone is another woman who has had racked up a particularly impressive resume. The stunning 60-year-old began acting in 1980 and has cemented herself as one of Hollywood's sexiest and most talented leading ladies. She most recently played a role in the 2017 film, the Disaster Artist alongside James and Dave Franco.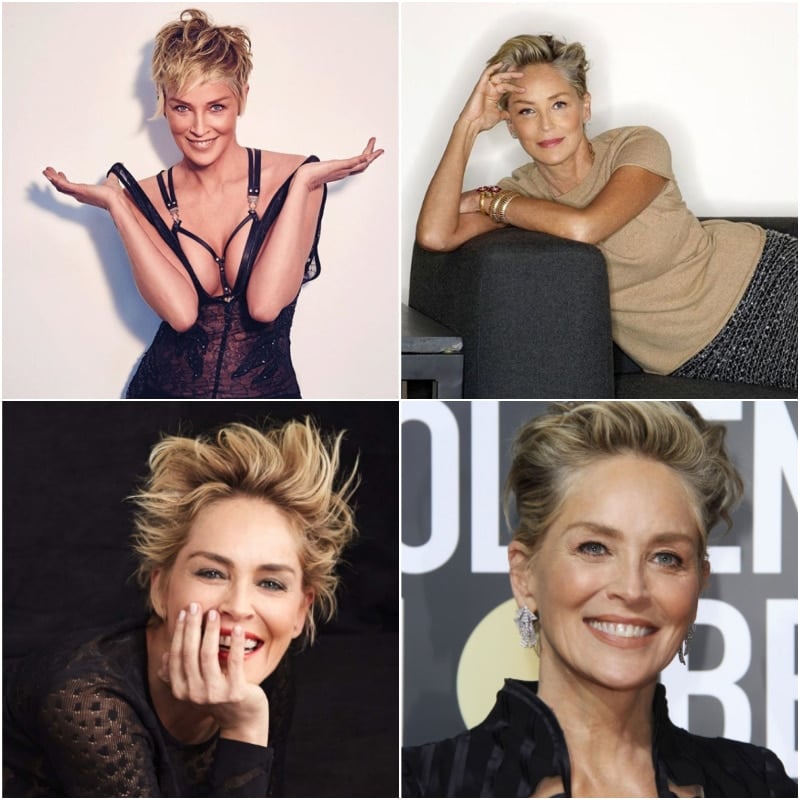 50. Pamela Anderson
For the longest time in the 80s and 90s, Pamela Anderson was the definition of sexy. Wearing her red one piece while running in slow motion, the Baywatch babe stole our hears and never gave them back. She regularly appeared in Playboy and now is a spokeswoman for PETA. She recently graced our screens again returning as C.J for a cameo in the 2017 adaption of Baywatch.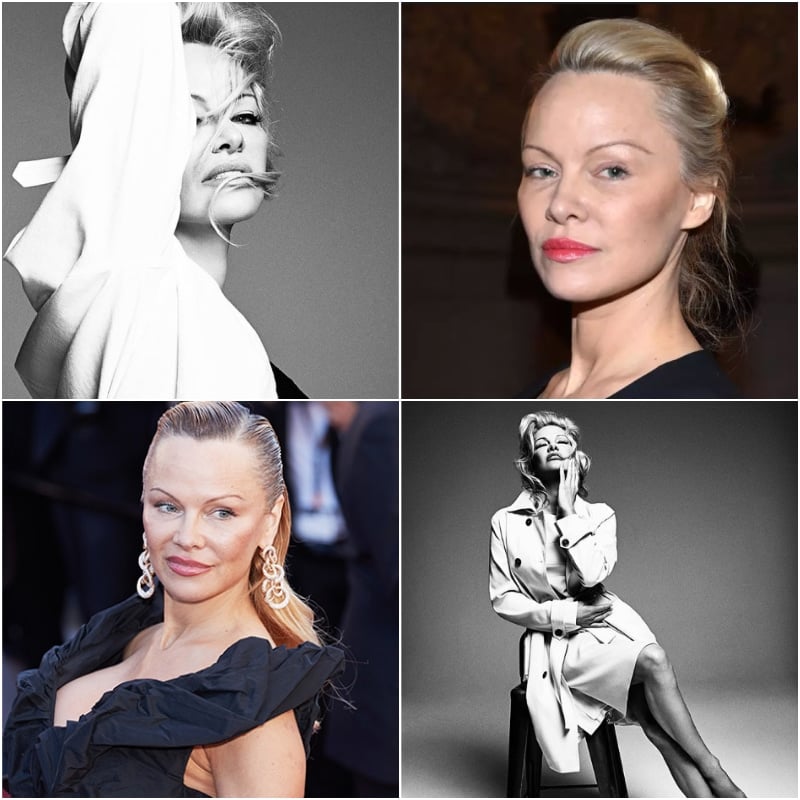 FAQs
Can a woman be beautiful at 40?
Beauty has no age limit, and women can be beautiful at any stage in life. Despite the stigma attached to aging, women can, like fine wine, get better with age. Having made it through the previous 39 years, being 40 and over brings with it a plethora of life lessons and experiences that have shaped personality, as well as boosted confidence, empathy, and grace.
How can a woman look younger at 40?
The best way to look younger at 40 is to look after your skin. Using a good quality moisturizer and sunscreen are two of the biggest moves you can make. Adding extra vitamins and antioxidants like vitamins A, C, and niacinamide can also help repair existing damage. Looking after your inner health is also vital to feel younger. Regular exercise and a balanced diet full of whole foods is the best way to go. Just remember life is about balance, so a slice of cake or cheeky wine is perfect every so often. Another step is to embrace fashion and dress stylishly to complement your aesthetic and lifestyle. There's no need to start dressing frumpy at 40. Lastly, continue to enjoy life and find joy in everything, as that's the key to staying youthful.
What happens to women's bodies at 40?
Unfortunately, with aging comes changes to your body that aren't necessarily ideal. Women over 40 can start to experience things like hormonal fluctuations, brain fog, a drop in estrogen, and a slower metabolism. Other changes can also include a loss of elasticity in the skin and hair loss. Despite this, a healthy lifestyle and self-care can help mitigate many of these changes. Aging doesn't have to affect your quality of life.
How do you dress edgy in your 40s?
Dressing edgy in your 40s is all about embracing quality pieces and working with silhouettes that suit your shape. A base wardrobe of classic garments mixed with fashionable additions is the best way to welcome new trends without going over the top. Utilizing accessories is also a good alternative, so consider switching up your shoes, bags, and sunnies. However, because you're in your 40s, it's also likely that you've seen most edgy trends in their first, second, or even third iterations already, so embrace the fashion trips down memory lane. If you have any original pearlers from the first few times a trend came round, now's the time to break them back out and mix them in.
SUBSCRIBE TO OUR NEWSLETTER
Subscribe to our mailing list and get interesting stuff and updates to your email inbox.