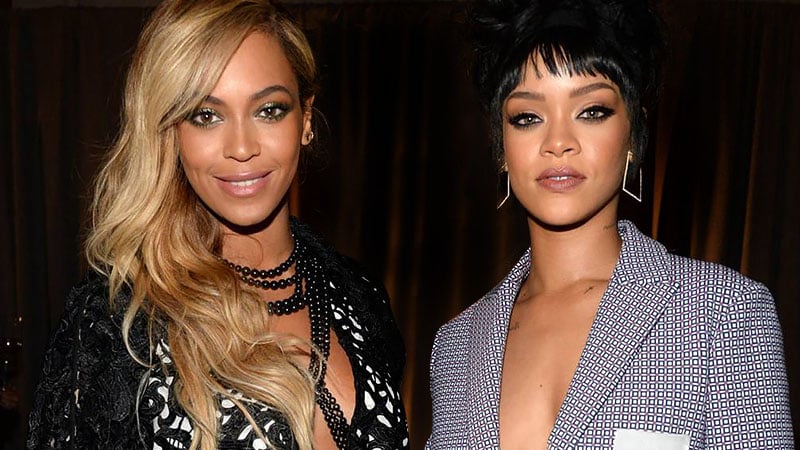 Today's leading ladies really have it all. They are smart, independent and incredibly accomplished. Whether they're on screen, in the recording studio or on the runway, these women prove that you can succeed in style. From Tyra Banks to Beyonce, here are the most beautiful black women in the world right now.
RELATED: 40 Hottest Women in The World Right Now
1. Beyonce
Beyonce is hardly a woman who needs an introduction. She was voted the hottest woman of the 21st century by GQ. Queen B gained recognition in the late 90s as the lead singer of Destiny's Child. Since then, she has come to be an icon and one of the most influential women in the industry, releasing six solo albums. She is a singer, songwriter, feminist and a mother to three kids with her husband, Jay Z.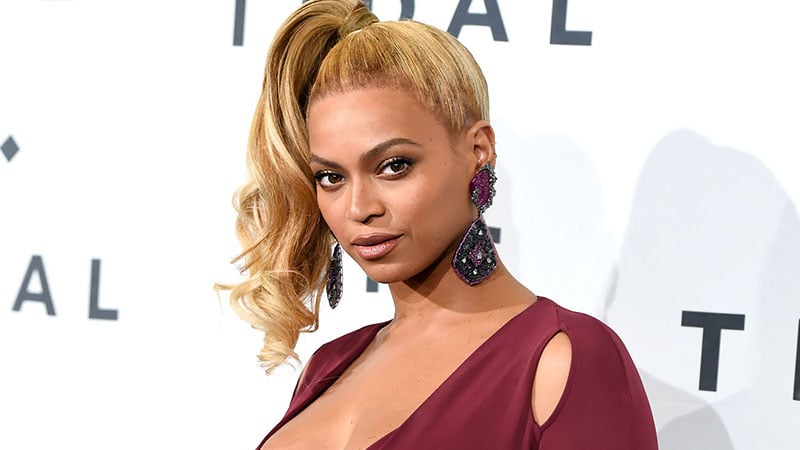 2. Rihanna
Having sold more than 250 million records, Rihanna is one of the best-selling artists worldwide. In addition to being a multiple award-winning, multi-platinum selling singer, she is also one of the most stunning black women in the music industry today. She was named one of the 100 Most Influential People in the World by Time Magazine. Forbes also ranked her as the fourth most powerful celebrity of 2012.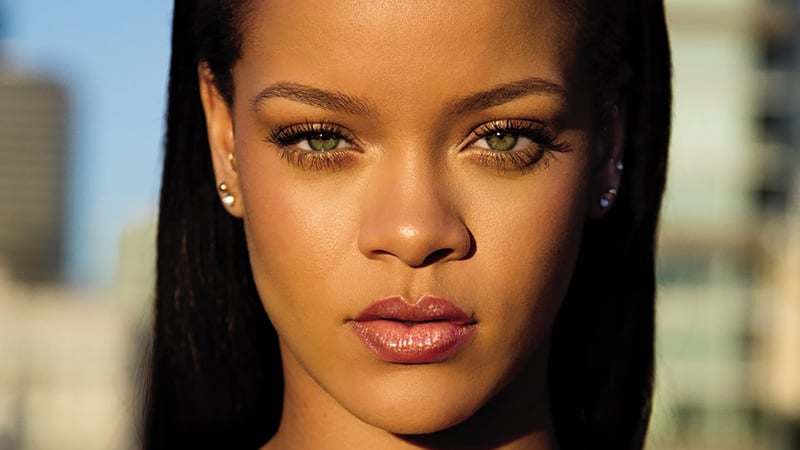 3. Kerry Washington
Kerry Washington is a popular actress and producer who became famous for her role as Olivia Pope in the ABC drama Scandal. The actress has also starred in movies like The Last King of Scotland, Django Unchained and Save the Last Dance, among others. In 2014, Kerry was included in Time Magazine's 'Time 100' list.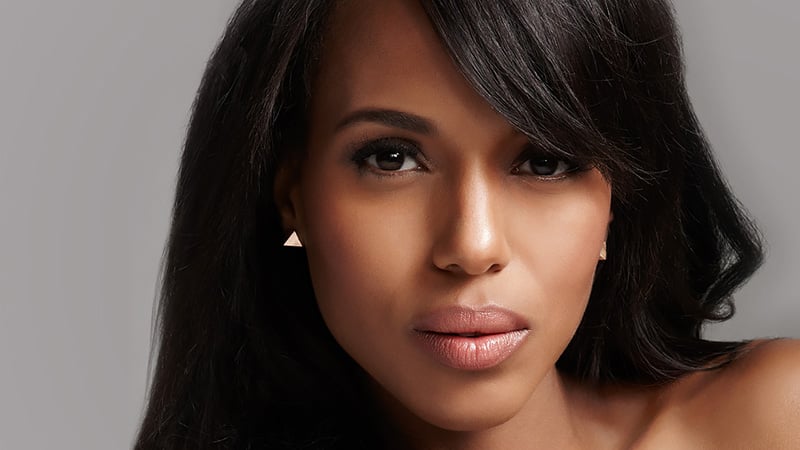 4. Kelly Rowland
Singer Kelly Rowland gained recognition as a member of girl-group Destiny's Child. She later went on to pursue a solo career and in 2002 she released her first solo album, Simply Deep, which sold over 2.5 million copies worldwide. More recently, this beauty has starred as a judge on the hit Australian TV show The Voice.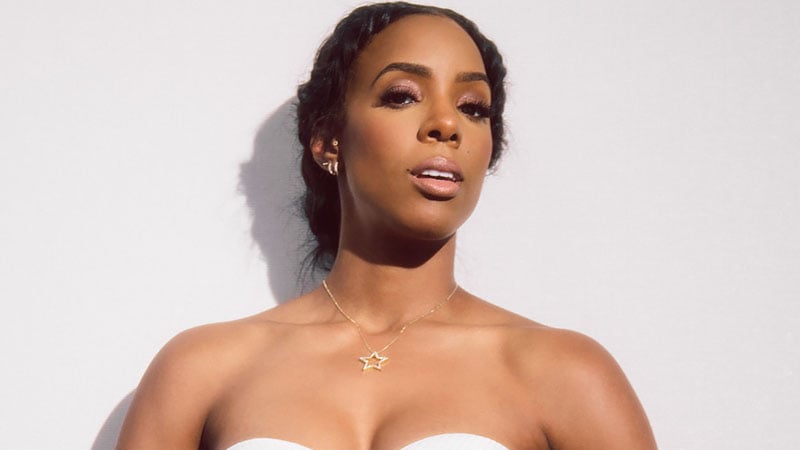 5. Gabrielle Union
Gabrielle Union began her acting career in 1990 and has remained incredibly successful ever since. The actress is best-known for her oh-so-stunning smile. Her most popular films include Think Like A Man, Bring it On, Bad Boys II and Top Five among others. Not only is she beautiful, but she has a heart of gold. Gabrielle is an advocate for survivors of assault and she does a ton of charity work.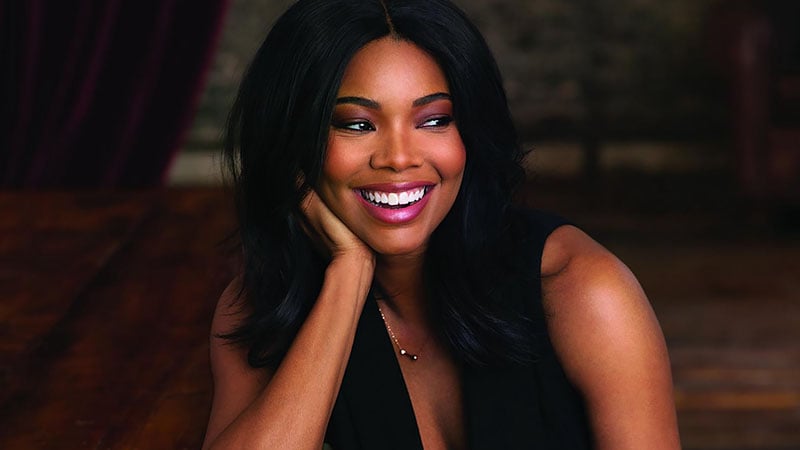 6. Jasmine Tookes
Jasmine Tookes was named a Top 10 New Model by models.com, having modelled for Victoria's Secret since 2012. She has been in the industry since the age of 15 and has featured in a number of campaigns and shows throughout her career. She was selected to wear the Victoria's Secret Fashion Show Fantasy Bra in the 2016 show, making her the third black model to wear the bra.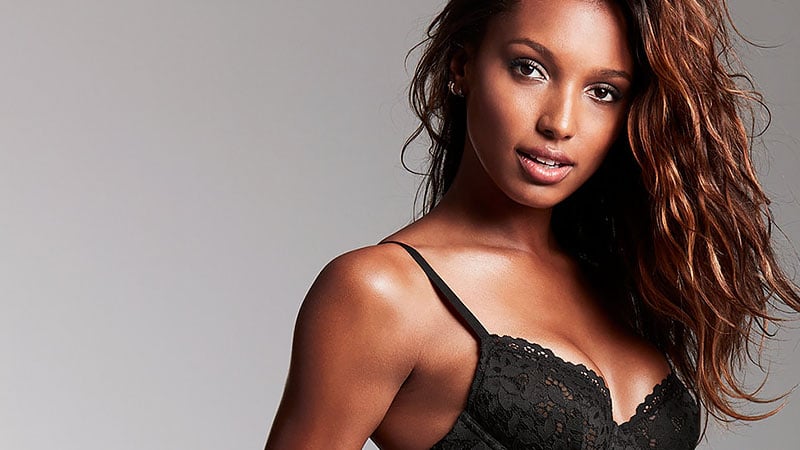 7. Aja Naomi King
Aja Naomi King is best known for her role on How to Get Away With Murder. In addition to this, she has also made appearances in Blue Blood, Deadbeat, The Blacklist and Person of Interest. Aja is considered to be one of the most successful black women in Hollywood. She even received the "Rising Star Award" at the annual Black Women In Hollywood event!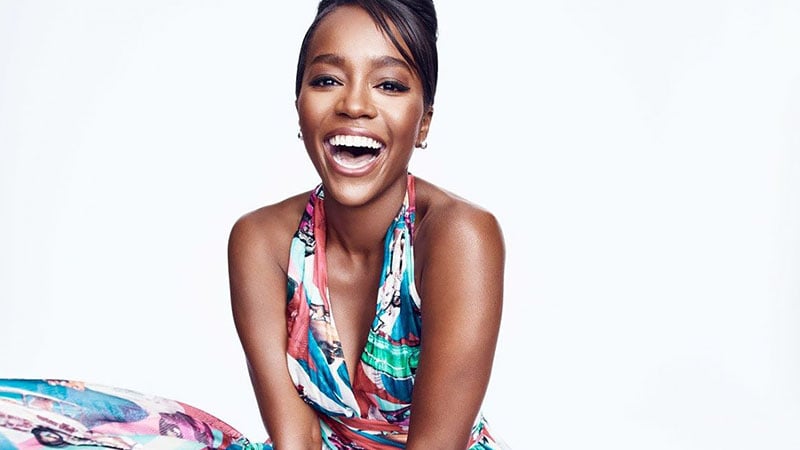 8. Lupita Nyong'o
Lupita Nyong'o is a Kenyan-Mexican actress best-known for her performance in 12 Years A Slave which won her an Academy Award. In 2014, Lupita was named "Woman of the Year" by Glamour and "The Most Beautiful Woman" by People. Plus, she is a big supporter of women's and animals rights!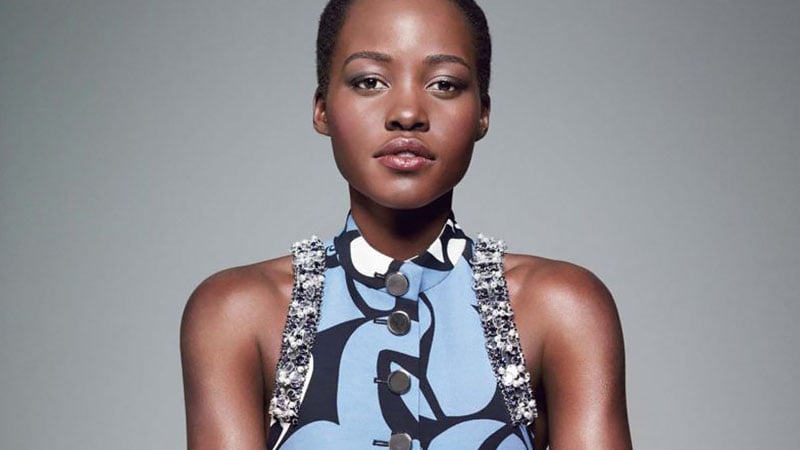 9. Tyra Banks
America's Top Model host, Tyra Banks, is one of the original Victoria's Secret Angels. Plus, she was the first African-American women to be on the cover of GQ. She has come a long way since the start of her career as a model to become one of the most successful black women in the world.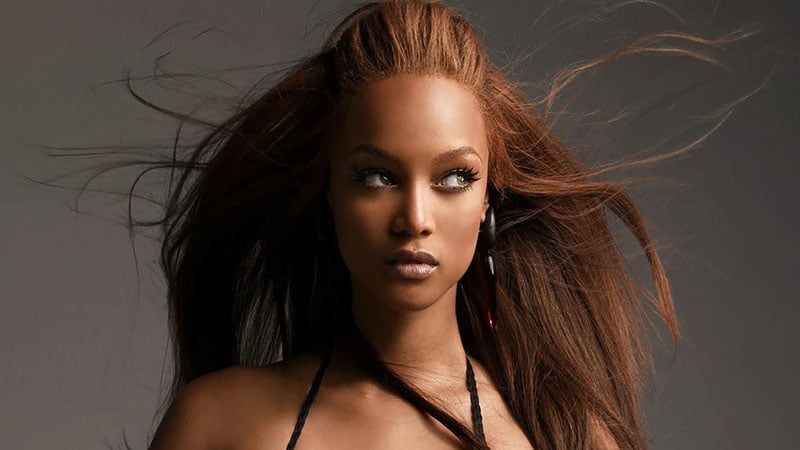 10. Naomi Campbell
The actress and model Naomi Campbell got her first break at the young age of 15! She went on to establish herself as one of the most recognised models worldwide. Naomi has graced the covers of over 500 different magazines. She was also the first black model to appear in TIME magazine.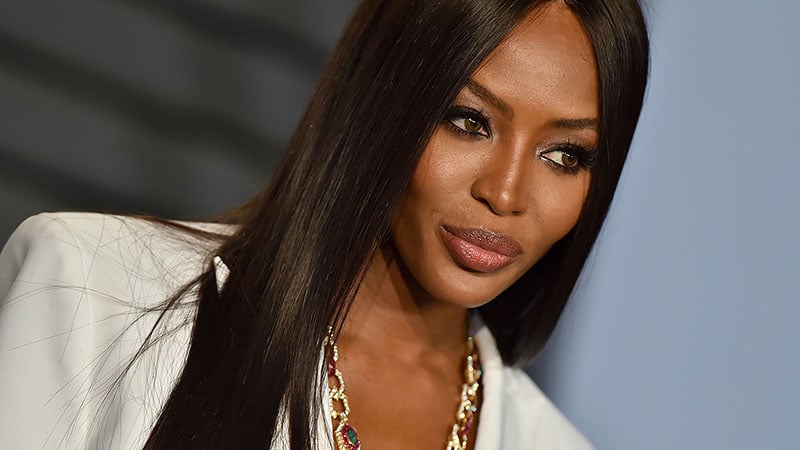 11. Ciara
Ciara began her career as a singer with her triple platinum album Goodies. Since her debut, she has sold over 23 million records worldwide. Among her various awards, she has won three MTV Music Video Awards, a Grammy as well as three BET Awards! Ciara is also regarded as one of the sexiest black women in the music industry, making it to the 2011 Maxim's List of Hot 100.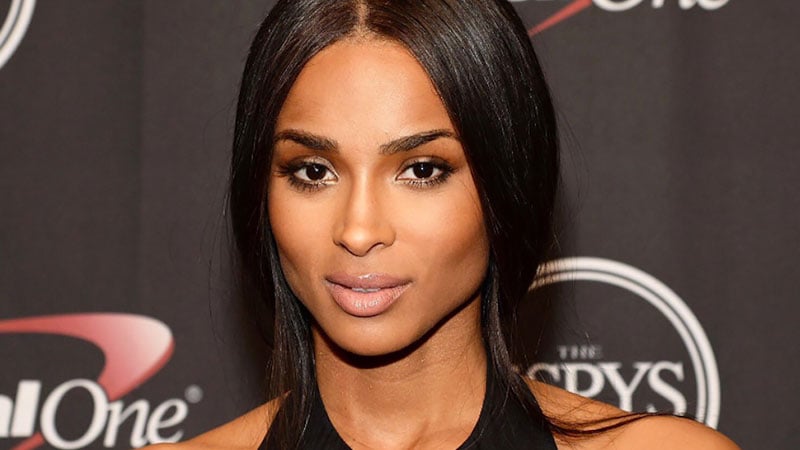 12. Janelle Monae
Janelle Monae is one of R&B's most talented performers. She has also starred in two Academy Award-nominated feature films – Moonlight and Hidden Figures.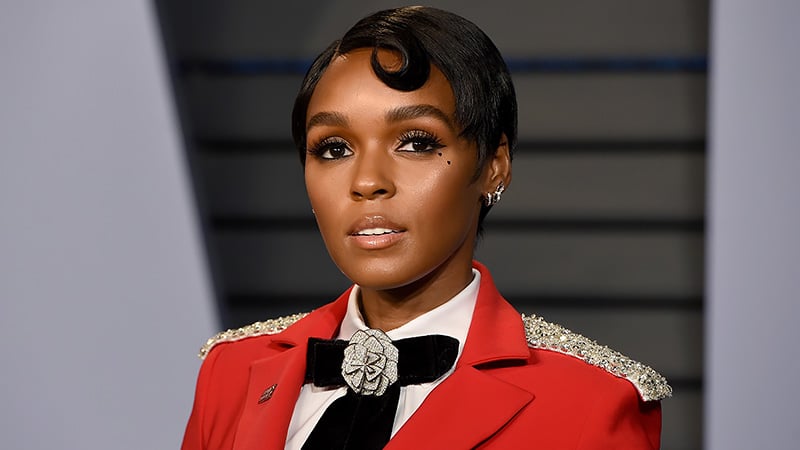 13. Alicia Keys
The incredible Alicia Keys is a 15-time Grammy Award-winning singer, songwriter, actress, producer and also a New York Times best-selling author. Is there anything that she can't do? She recently launched a makeup-free campaign on Twitter, encouraging women to be more comfortable in their bare skin.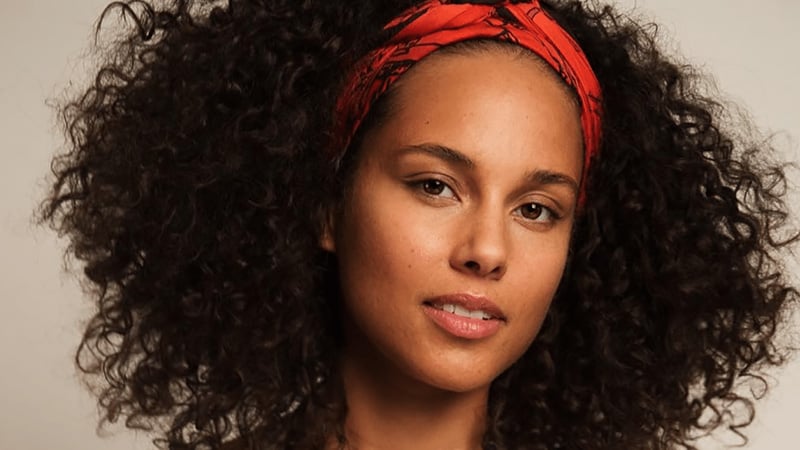 14. Zoe Saldana
Zoe Saldana is one of the sexiest black women in show business! She takes great pride in her African ancestry. Zoe made her breakthrough in Center Stage as a dancer. She has also starred in Star Trek, Pirates of the Caribbean and Avatar.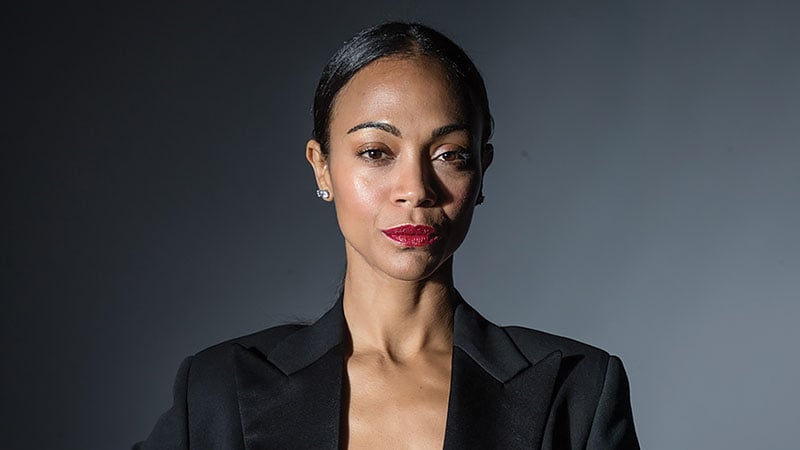 15. Winnie Harlow
Winnie Harlow is a model widely recognised for her skin condition vitiligo. She rose to fame as a contestant on America's Next Top Model. Following her elimination from the show, Harlow modelled for the Spanish clothing brand Desigual and soon became their official brand representative. She has also modelled for fashion magazines including Dazed and i-D.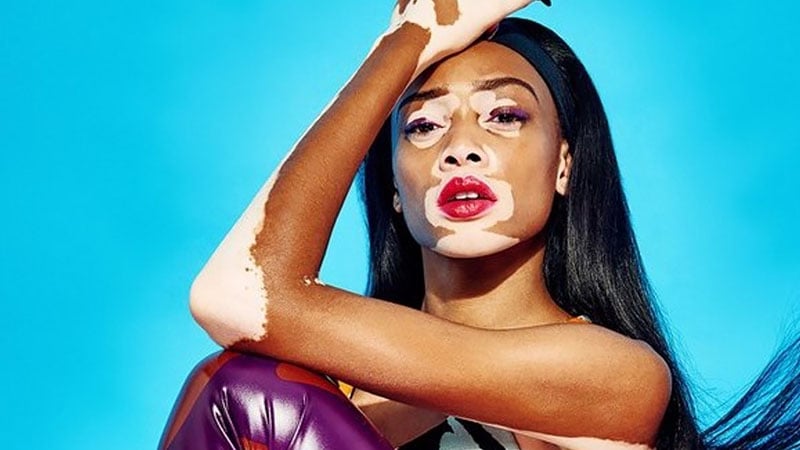 16. Jada Pinkett Smith
This beauty started off her career with a guest appearance in the sitcom True Colors. Since then, she has starred in over 20 films, some of which include The Matrix Reloaded, The Nutty Professor and also the Madagascar series. Jada is married to Will Smith and they have two children – Jaden and Willow.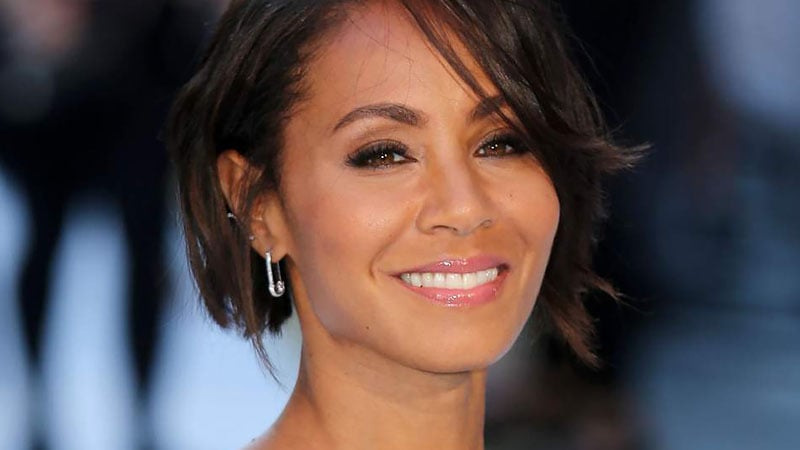 17. Chanel Iman
Chanel Iman is an American supermodel, best known for her work as a Victoria's Secret Angel. In addition to this, she has also starred in movies including Dope and Mad Families. She welcomed her first child with husband Sterling Shepard in August 2018.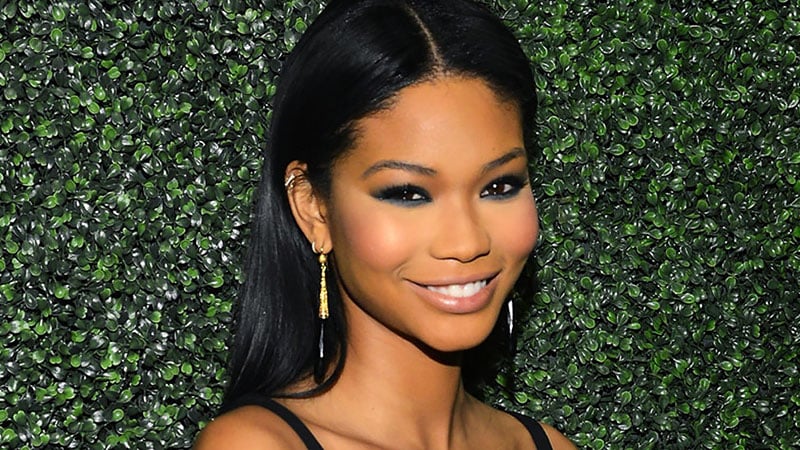 18. Rosario Dawson
Rosario Dawson made her on-screen debut in the teenage drama Kids in 1995. Since then, she has appeared in movies including Sin City, Percy Jackson, Rent and 25th Hour among others. In addition to being an actress, Rosario is also a singer, comic book writer and producer. Off-camera, this beauty is active in political, social and environmental causes and is involved in many different charities. In 2014, she was listed in AskMen's 99 Most Desirable Women.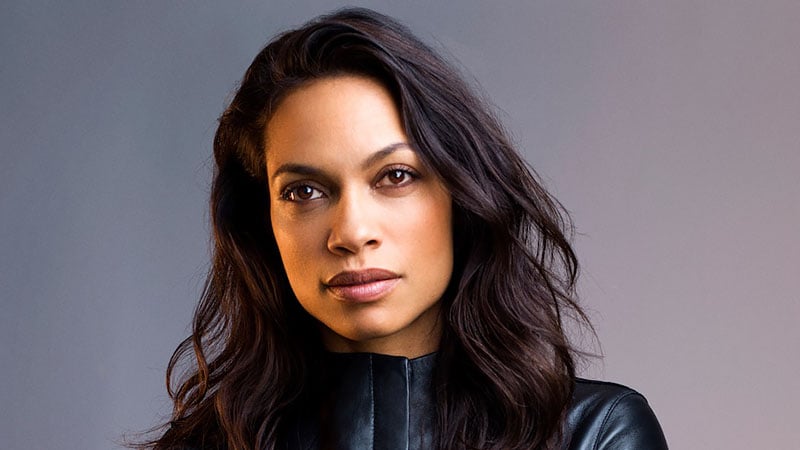 19. Keke Palmer
Keke Palmer is an American actress, singer, songwriter, and presenter. She started her career at a young age, releasing her debut album So Uncool in 2007. In addition to her work in music, she is also a well-known actress. Palmer made her acting debut in the Barbershop 2: Back in Business in 2004 and since then, has starred in Akeelah and the Bee, Madea's Family Reunion and more recently, Scream Queens.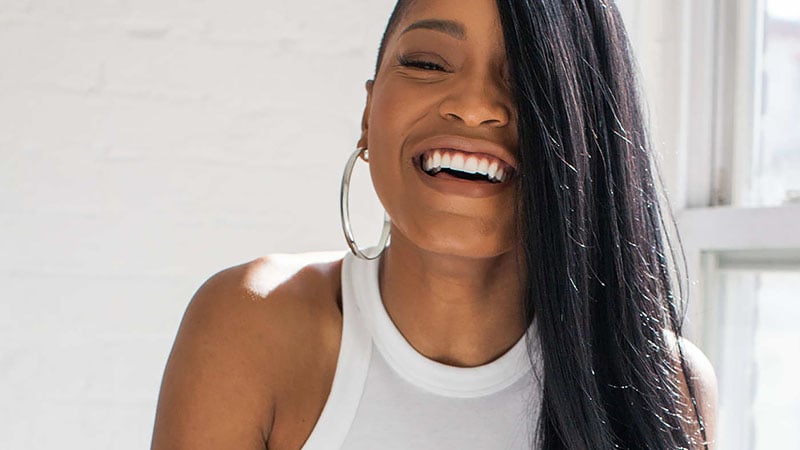 20. Jourdan Dunn
Jourdan Dunn is a fashion model, the first black model to walk a Prada runway in over a decade. She has appeared in campaigns for Burberry, Calvin Klein, Balmain, Yves Saint Laurent, Tommy Hilfiger, Topshop and many others. Plus, Dunn was the face of Rihanna's collections for River Island and has won many Model of the Year awards.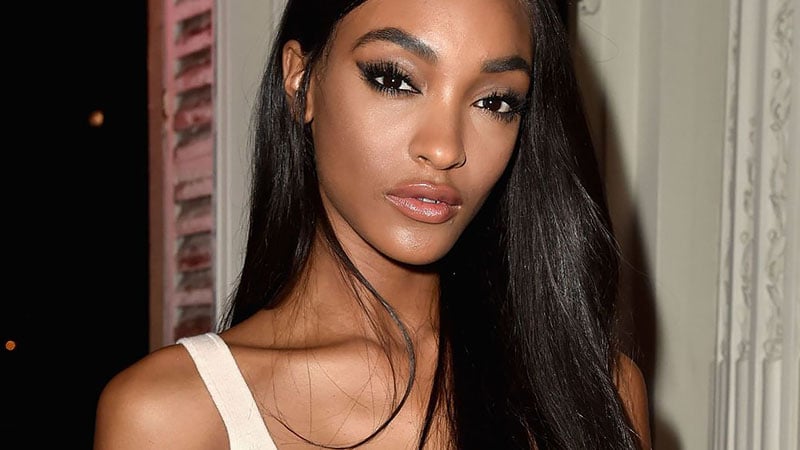 21. Viola Davis
Viola Davis found her love of acting in high school, leading to the Juilliard School of Performing Arts. Most famous for her roles in How To Get Away With Murder, and The Help, she has performed on Broadway productions of King Hedley II and Fences, winning two Tony Awards. Her accolades include a Primetime Emmy Award and an Academy Award, making her the first African American woman to achieve the Triple Crown of Acting title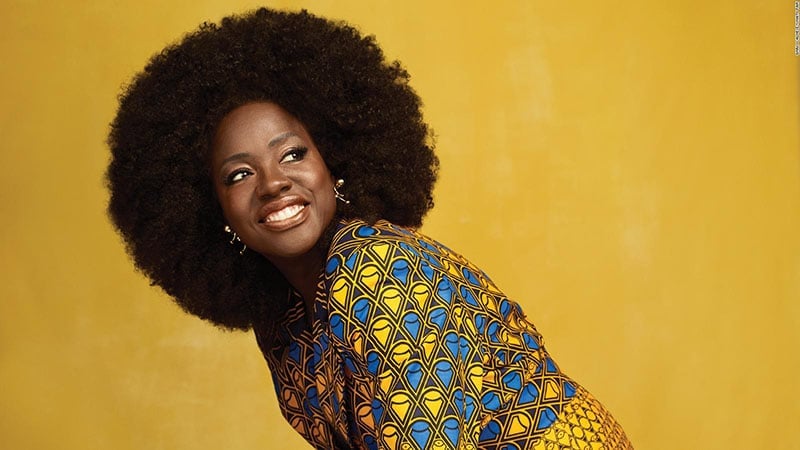 22. Zendaya
Zendaya is one of the most well-rounded and beautiful celebrities of this time. The actress, model, and singer rose to fame in the Disney Channel sitcom Shake It Up and has since featured in The Greatest Showman, Dune, and Euphoria. Aside from her acting chops, she has earned the title of fashion icon, thanks to her incredible outfits on and off the red carpet. She is currently the Ambassador for Valentino and has worked with Bulgari and Lancome.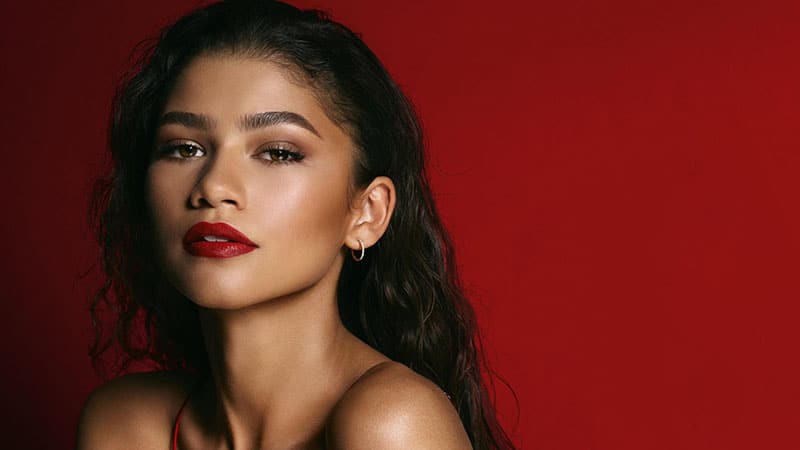 23. Adut Akech
Adut Akech is one of the most famous top models of today. She has been a familiar face on the runways and covers of magazines, earning the Top Model of the Year title two years in a row in 2018 and 2019 by models.com. Born in South Sudan, she and her family moved to Australia, where she began her modeling career.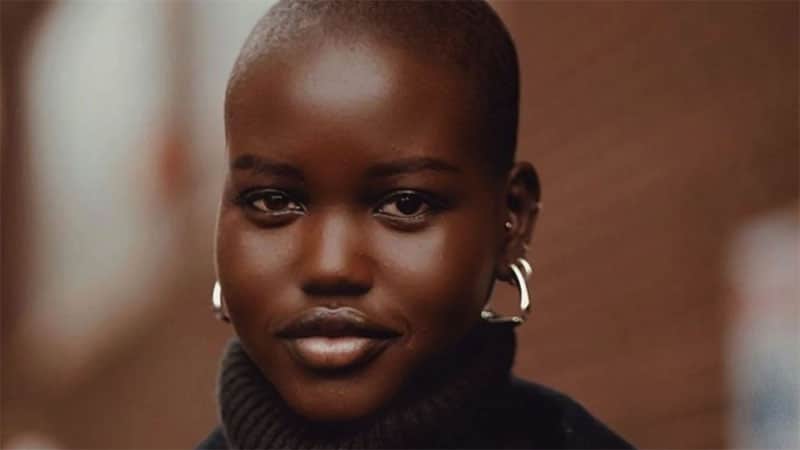 24. Lisa Bonet
Lisa Bonet got her start as Denise Huxtable in The Cosby Show and A Different World and has since starred in a few films and TV shows like High Fidelity, Life on Mars, and Girls. From 1987 to 1993, she was married to musician Lenny Kravitz, having one daughter, Zoë Kravitz. She then married actor Jason Mamoa in 2017 and have two children together.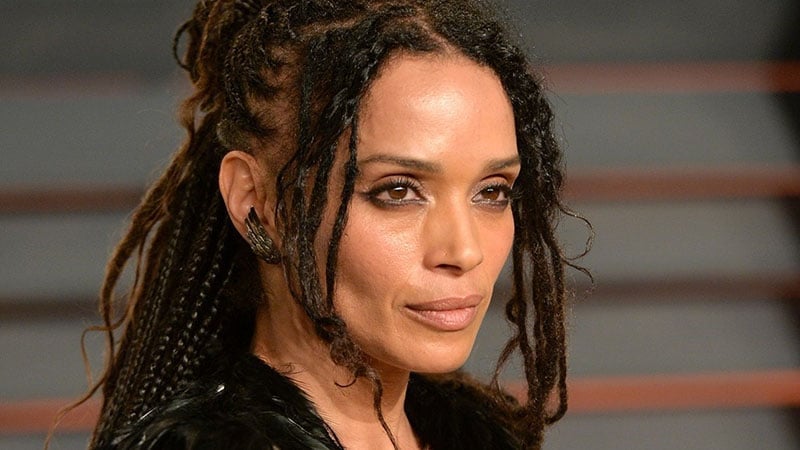 25. Halle Bailey
Best known as one-half of the Grammy-nominated duo Chloe x Halle, Halle Bailey is an actress and singer. She began her career with her sister performing covers of songs on YouTube. After featuring on Ellen with her sister in 2012, Hailey has since starred in TV shows like Grown-ish. She has recently landed the role of Ariel in the live-action remake of The Little Mermaid.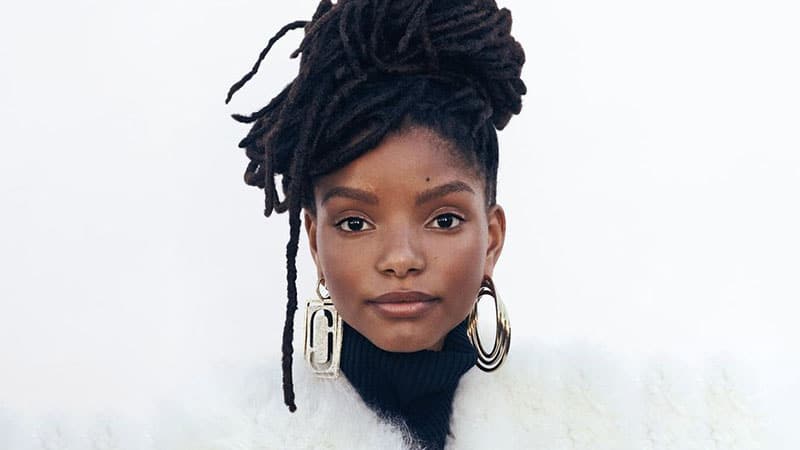 26. Zuri Tibby
Zuri Tibby is an American model who began her career at the age of 15. She was named the first Black spokesperson for Victoria's Secret PINK in 2016 and has since featured in campaigns for MAC Cosmetics and walked in several Victoria's Secret Fashion Shows.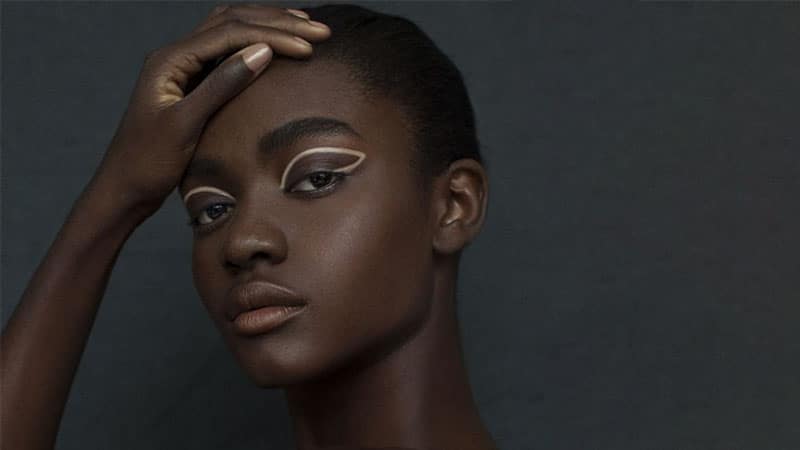 27. Halle Berry
Halle Berry has been a major player in the game for several years, first as a model and then an actress. She has starred in numerous films, including Storm in the X-Men film series and Bond girl Jinx in Die Another Day. She also starred in Monster's Ball, where she earned an Academy Award for Best Supporting Actress, making her the first and only African American woman to receive the title.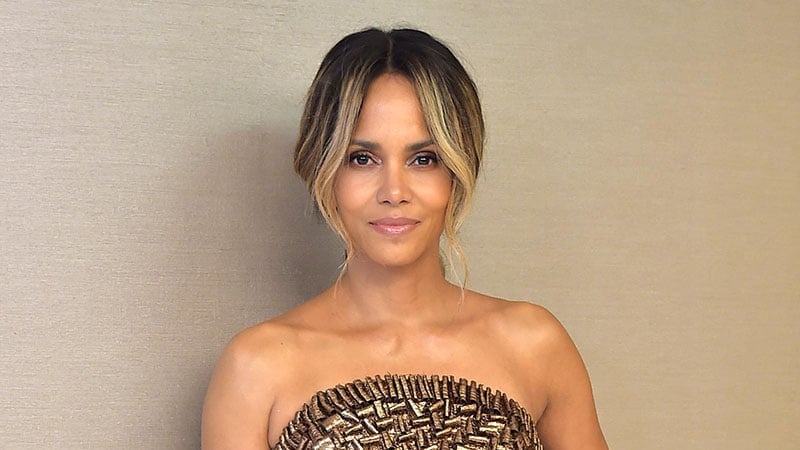 28. Solange
Solange is a Grammy-winning musician who is most famous for her albums A Seat at the Table and When I Get Home. Before launching into her solo career, she began as a backup dancer for Destiny's Child, Which her elder sister, Beyonce, starred. She has dabbled in acting and songwriting and has been ranked as one of the Greatest of All Time Dance Club Artists by Billboard.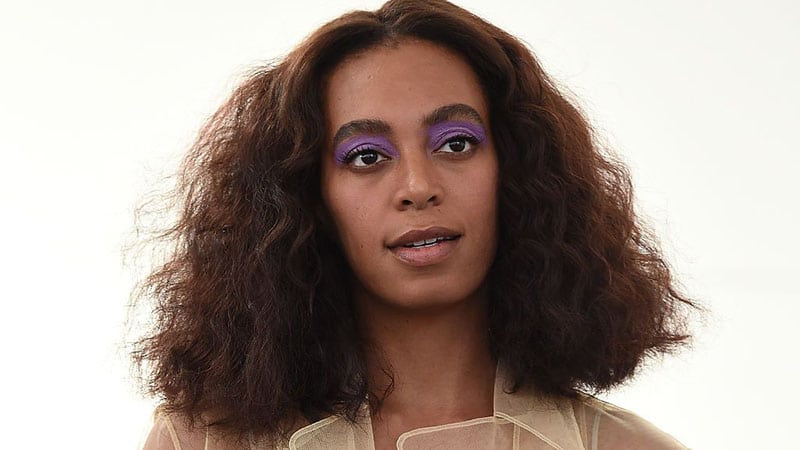 29. Taraji P. Henson
Taraji P. Henson is one of the most talented actors of the moment. Named one of TIME's 100 most influential people in the world, she has starred in award-winning TV shows and films, including Empire, Boston Legal, and Hidden Figures. Taraji has won a Golden Globe and been nominated for several Emmy Awards. In 2015 she was the first African American woman to be awarded a Critics' Choice award for Best Actress in a Drama Series.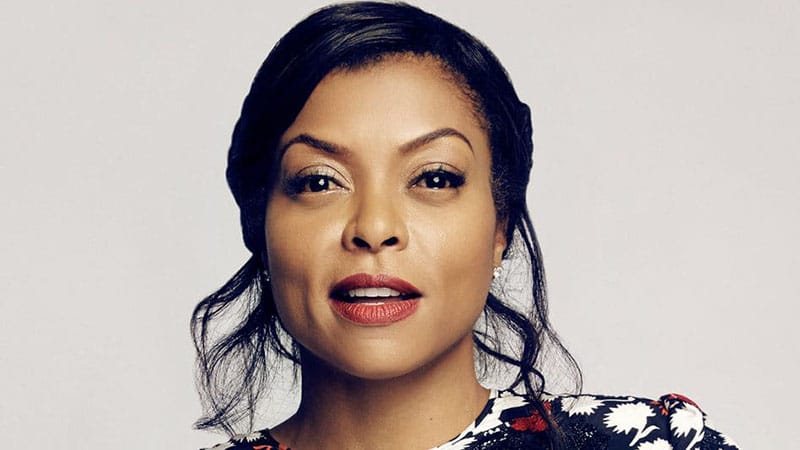 30. Zoe Kravitz
Actress, model and singer, Zoe Kravitz, is the daughter of actress Lisa Bonet and musician Lenny Kravitz. She has appeared in films and magazine spreads for several years, and starred in films like Mad Max: Fury Road, the Fantastic Beasts series, and Big Little Lies, earning her a Screen Actor's Guild nomination. She is also an ambassador for YSL Beauté and has previously worked with Calvin Klein, Balenciaga and Vera Wang.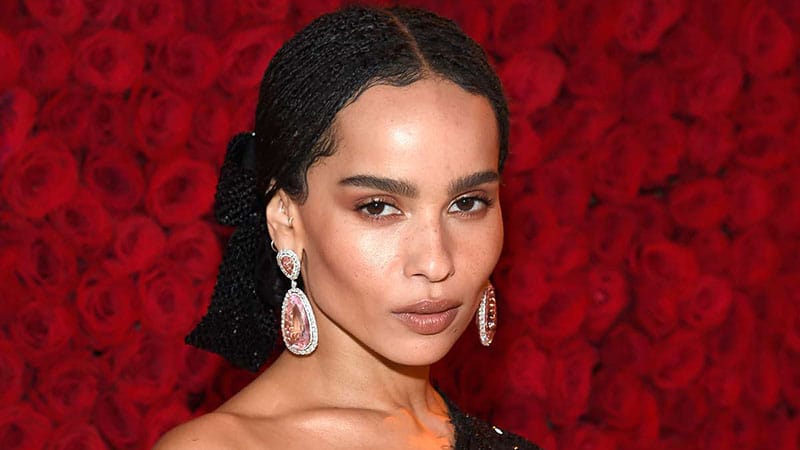 31. Nykhor Paul
International model and activist Nykhor-Nyakueinyang Paul is a South Sudanese fashion model. She has walked the runways for Alexandre Vauthier, Balenciaga, and Louis Vuitton. The supermodel has also featured in campaigns for Vivienne Westwood, Rick Owens, and Tiffany & Co.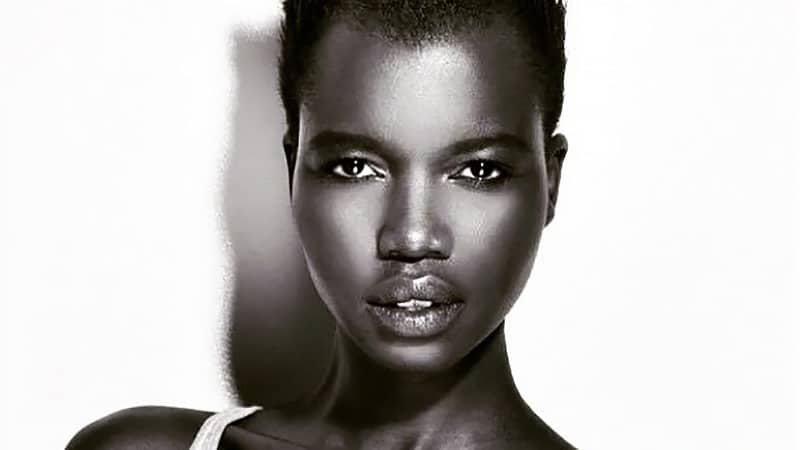 32. Nathalie Emmanuel
While she's best known for her role as Missandei in Game of Thrones, Nathalie Emmanuel has been treading the boards since the '90s. She has worked on the West End in The Lion King and has starred on screen in the soap opera Hollyoaks, the Maze Runner, and the Fast & Furious film series.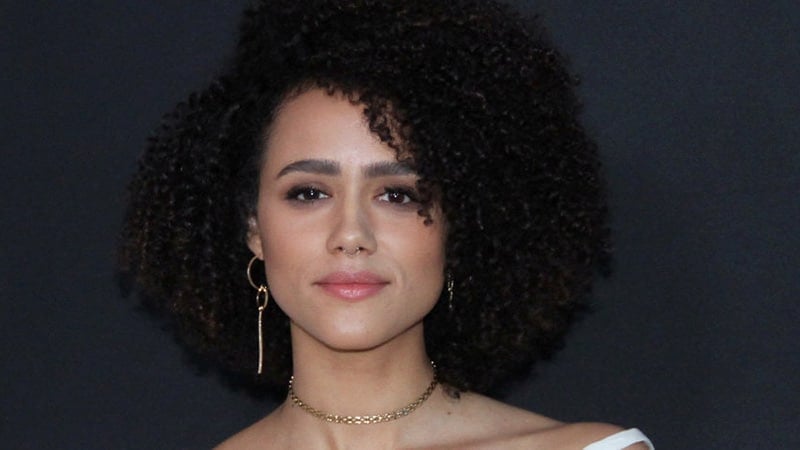 33. Thandiwe Newton
Thandiwe Newton is an English actress who shot to fame with her roles in Beloved, Misson: Impossible, and The Pursuit of Happyness. She's earned multiple awards for her talent, including a Primetime Emmy, two Critics Choice Awards, and a BAFTA. She has also been nominated for a Golden Globe, Screen Actors Guild, and British Academy Award.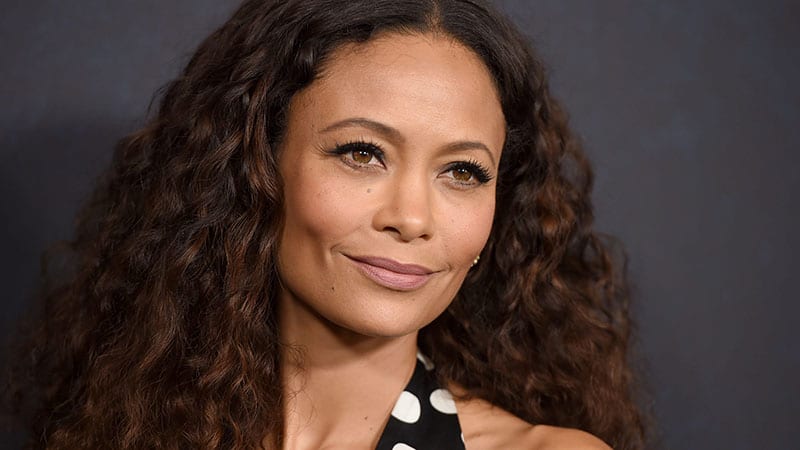 34. Chimamanda Ngozi Adichie
Described as one of the most influential and critically acclaimed novelists of African literature, Chimamanda Ngozi Adichie has published several short stories, novels, and nonfiction. Her works include Purple Hibiscus and Half of a Yellow Sun. The Nigerian writer has won several accolades, and her work – We Should All Be Feminists- was sampled in Beyonce's song Flawless.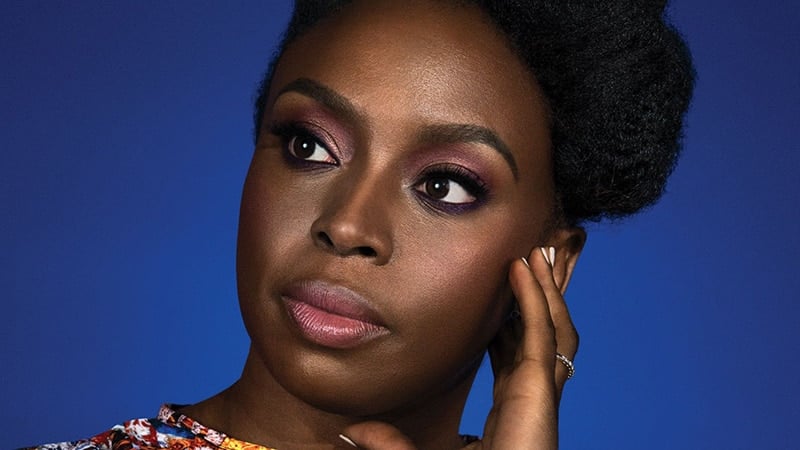 35. Ashleigh Murray
American actress and singer Ashleigh Murray shot to fame with her role as Josie in Josie and the Pussycats in the TV show Riverdale. She has since reprised her role in the Riverdale spin-off, Katy Keene. Prior to this, she starred in television shows and films including Girls, and Diedra & Laney Rob a Train.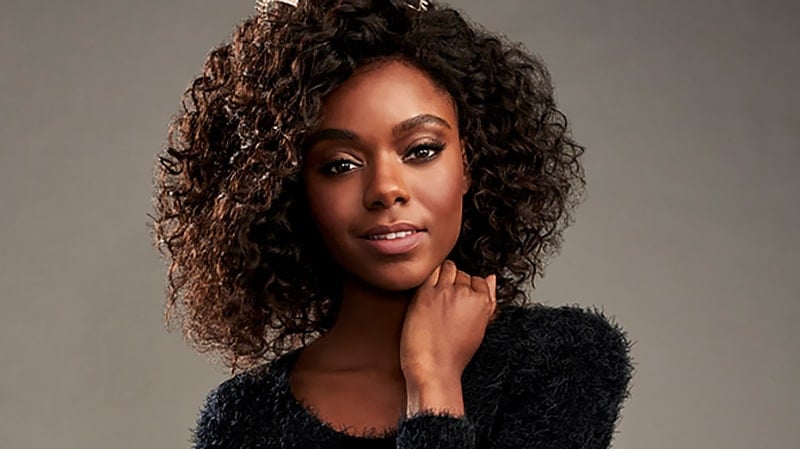 36. Normani
Before launching her solo singing career, Normani was one-fifth of the band Fifth Harmony. She began her career on X-Factor in 2012 and has since released music that has been certified platinum. In 2021 she walked for the Savage x Fenty fashion show and released more music with critical acclaim.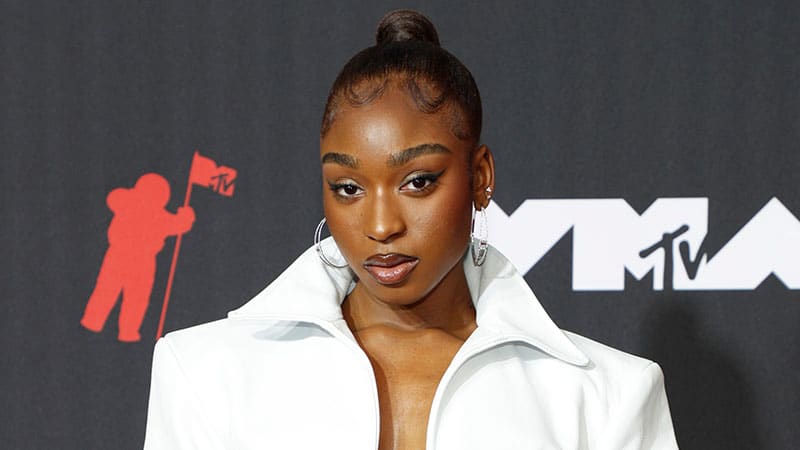 37. Meagan Good
This beauty has starred on screen for several years, with her talents spanning across TV, film, and music videos. Meagan Good is best known for her roles in Anchorman 2 and Venom but got her first start working as an extra on TV shows like Doogie Houser, M.D, and films including Friday.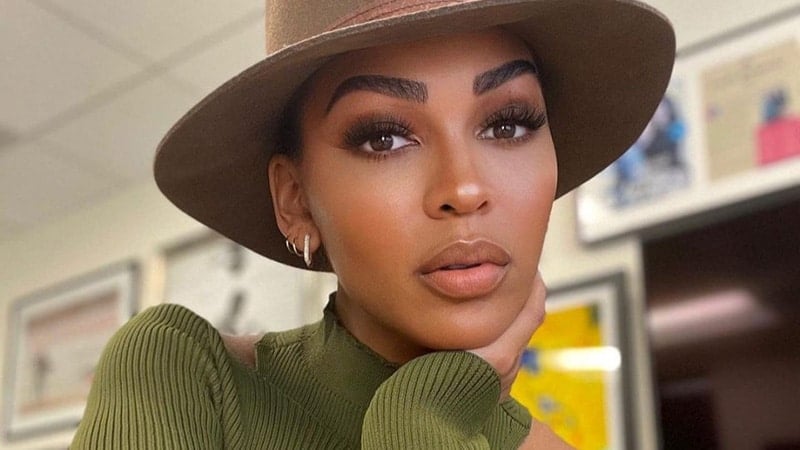 38. Selita Ebanks
Selita Ebanks is a model and actress who has worked for designers, including Ralph Lauren and Neiman Marcus. She was born in the Cayman Islands and was a Victoria's Secret 'Angel' from 2005 to 2010. She has starred in magazines including Vogue, Glamour, and Sports Illustrated and is also an activist.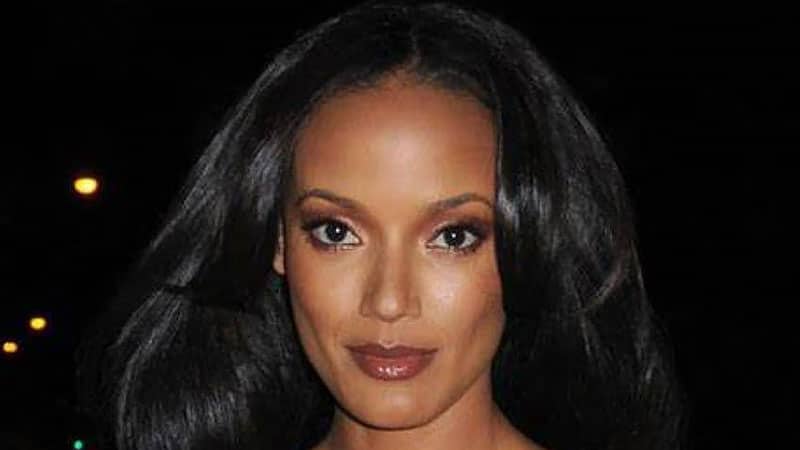 39. Noemie Lenoir
French model and actress Noemie Lenoir is one of the most recognized faces in the fashion industry. Working with brands like Gucci, Victoria's Secret, GAP, and L'Oreal, she is one of the world's most successful Black models.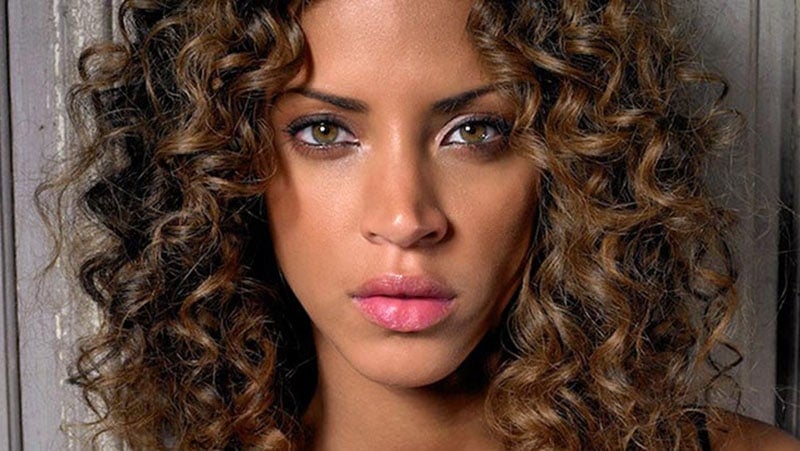 40. Yaya DaCosta
While she may have started her career as the runner-up on America's Next Top Model, Yaya DaCosta has since become an incredibly successful model and actress. Starring in TV shows like Ugly Betty and Chicago Med, she has since played Whitney Housten in the 2015 Lifetime TV film Whitney.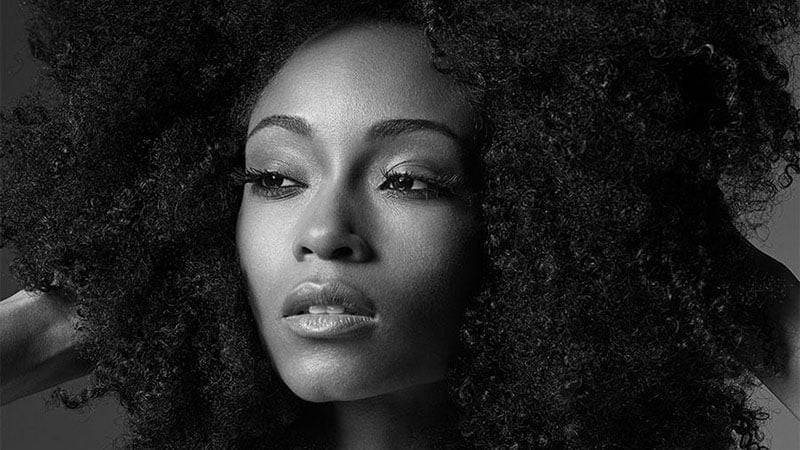 Hot Black Women FAQs
Who is the sexiest black woman in the world?
There are many beautiful black women in the world, with their beauty based on more than physical attributes. Some of the most well-recognized and sexiest women include Beyonce, Rihanna, Kerry Washington, Jasmine Tookes, and Lupita Nyong'o.
How do you determine who the hottest black women are?
The hottest black women are determined by much more than their physical appearance. Other factors include their accomplishments, intelligence, kindness, philanthropy, activism, and reach.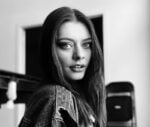 Alexandra Feiam is an experienced fashion writer who holds a degree in journalism. She has an impressive portfolio and expertise working as the Editor at Power Retail and Commercial Content Editor at Newscorp. Ally has been writing for The TrendSpotter since 2018, and her work has been featured in notable publications such as The Herald Sun, Arirang TV South Korea, Kidspot, The House of Wellness, and The Daily Telegraph.
SUBSCRIBE TO OUR NEWSLETTER
Subscribe to our mailing list and get interesting stuff and updates to your email inbox.