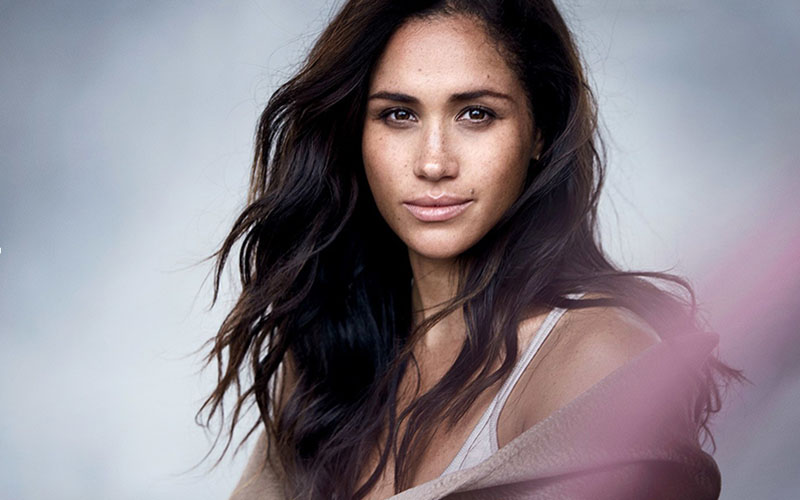 Since becoming a royal, Meghan Markle's stunning wardrobe has gotten bigger and better. From her gorgeous and elegant gowns for evening events to chic, sophisticated daytime looks when fulfilling her duties as a royal, Markle has an eye for creating flawless outfits. The Duchess of Sussex has developed an incredible sense of style, which has cemented her as a fashion icon for women all around the world. In this guide, we take a closer look at Meghan's signature style and show you how you can recreate it.
Meghan Markle's Outfits
Midi Dresses
The "midi" refers to any dress that falls halfway between the knee and ankle. This dress style is the perfect length for the Duchess of Sussex, boasting understated elegance and feminity. This piece is super versatile and can be worn as a head-turning ensemble for any event. With a nipped-in waist and accentuating shape, the midi is flattering on all body types. For a more casual, daytime look, try adding a jacket or blazer to your ensemble.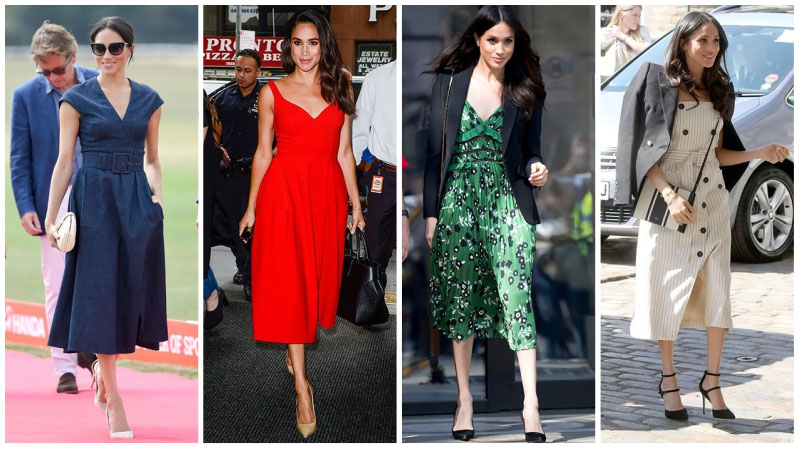 Shop The Look
Pumps
When it comes to footwear, pumps are a clear favourite for Meghan. The closed-toe pointy shoes match her style perfectly. Not only are they timeless, but they are versatile enough to suit a wide range of ensembles. From a formal evening dress to pants and a coat, there's really nothing pumps can't be worn with. Try a pair for yourself to experience the stylish boost that they can add to an outfit. You really can't beat a classic stiletto pump.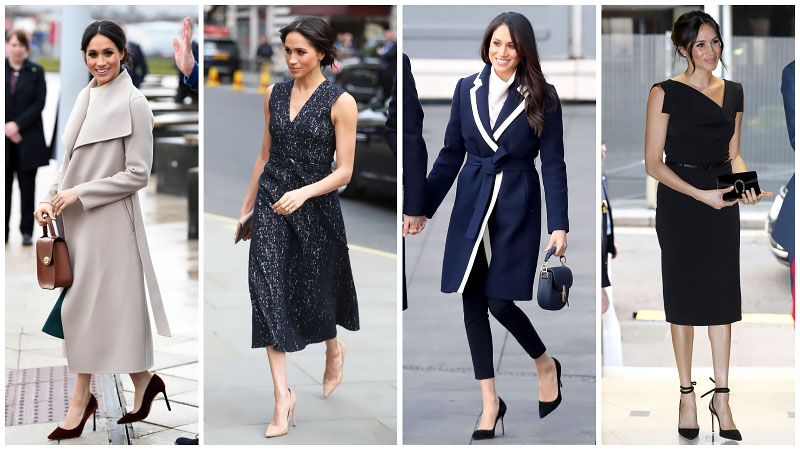 Shop The Look
Fascinators
A fascinator is an essential staple in any Royal's wardrobe. Meghan can often be seen wearing them during formal day events. Best suited to smart attire, this headpiece can instantly elevate an outfit's class and sophistication. Off to a wedding or a day at the races? Try one for yourself. A fascinator or a wide-brimmed hat can make for a creative yet classic addition to an outfit.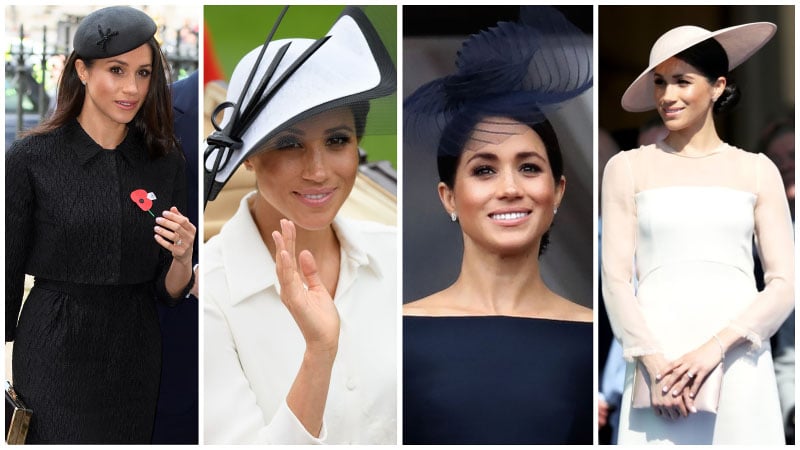 Shop The Look
Wide Leg Pants
No wardrobe is considered complete without a wide leg pant. Wide leg pants are a favourite for the Duchess, who is often spotted wearing these trousers out and about during the daytime. Meghan's trick to turn this piece into a fashion statement is to pair it with either a shirt, blazer or a coat. This creates an effortlessly chic, smart style.

Shop The Look
Evening Clutches
From handheld satchels to leather totes, Meghan Markle hasn't worn a handbag style she can't rock. Clutches might seem impractical, but Meghan has shown that they are a versatile closet staple. While carrying a clutch, the shoulders and arms tend to fall in a flattering angle that photographs well – ideal for a Duchess surrounded by photographers. Whether she's wearing a stylish pantsuit or a gorgeous dress, Meghan relies on a clutch to complete her outfit.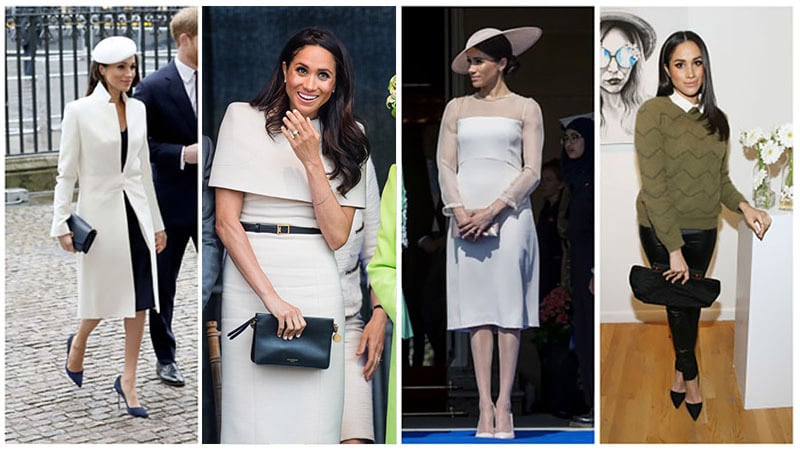 Shop The Look
Belted Coats
Winter can get terribly chilly in London, so Meghan often reaches for a toasty yet fashionable belted coat to keep warm. Perfect for any time of the day, this chic coat projects a relaxed elegance that perfectly suits Meghan's style. The fashion icon often accessories this piece with a chunky scarf, a cute hat or a stunning clutch for a chic look. Incorporate the garment into your own closet for an instantly fashionable ensemble.

Shop The Look
Boat Neck Dresses
After stunning the world in her minimalist wedding gown from French fashion house Givenchy, Meghan continues to impress us with the classic dress styles. Over the past year, Markle has become especially synonymous with the boatneck cut. The boatneck signifies old-time glamour, creating a traditional and polished look. Its shape is great for the body's figure, as it tends to make the waist look smaller by drawing the eye upwards. The Duchess has clearly found a style that works for her, and it's helping her to stand out amongst her fellow royals.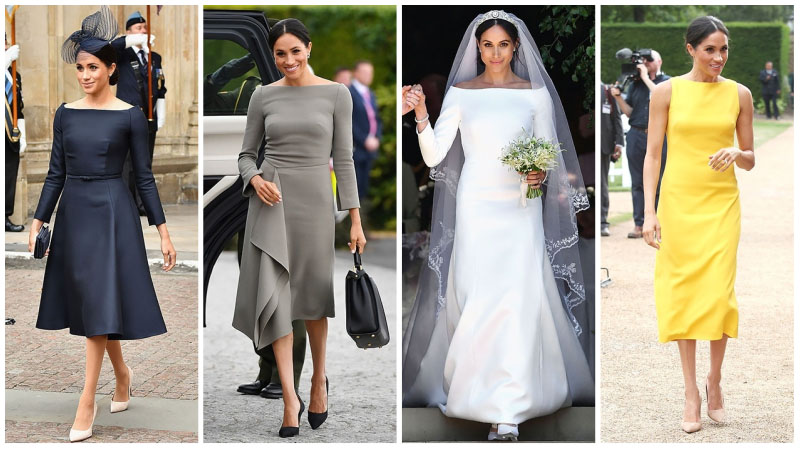 Shop The Look
Blazers
Every fashion lover knows that you can't go wrong with a blazer, and Meghan fully embraces this idea. Her signature look may be chic and elegant, but the Duchess isn't afraid to add a touch of business casual to her outfits every now and again. We often see her sporting a tailored blazer over her outfits for a relaxed sense of style. This versatile piece is the perfect addition to any ensemble, creating a cool, fresh edge. Dressing like a Duchess has never been easier!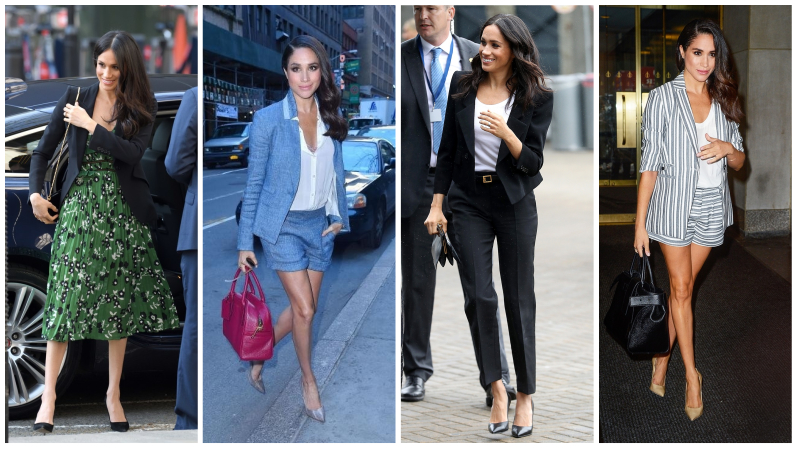 Shop The Look
Meghan Markle Hair
Meghan is known for her long wavy hairstyle. She achieves a gentle, elegant look by looking after her hair and its healthy shine. Her hair is worn in a centre parting to frame the face and create a more sophisticated, classic look. Her style can be achieved by first blow-drying the hair, then putting sections into rollers until completely cool. Next, apply a serum to smooth the hair and enhance glossiness. Then, use a curling iron on the ends of your hair to create flowing waves. Finish by separating the curls gently with your fingers.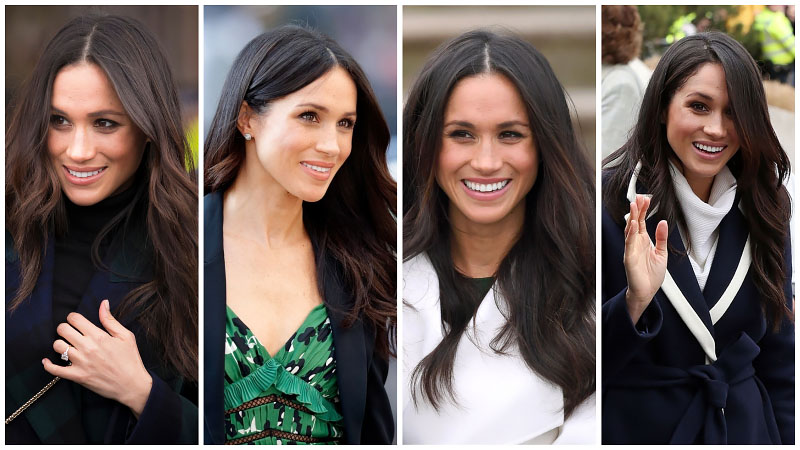 Meghan Markle Makeup
Meghan has really mastered the art of no-makeup makeup. She keeps her look on the minimal side, favouring fresh and glowy skin. She wears a light coverage foundation, letting her gorgeous freckles peek through. Meghan uses a pressed highlighter to emphasise the high points of the face and a light pink blush on the apples of her cheeks to brighten and rejuvenate her complexion. She rocks a soft pink lip and keeps her brows minimal by following her natural shape and simply adding a bit more colour and depth. To finish the look, Markle wears a smoky brown eyeshadow to help bring out her beautiful, warm brown eyes. She regularly adds further definition to her eye area with a swipe of black eyeliner and mascara.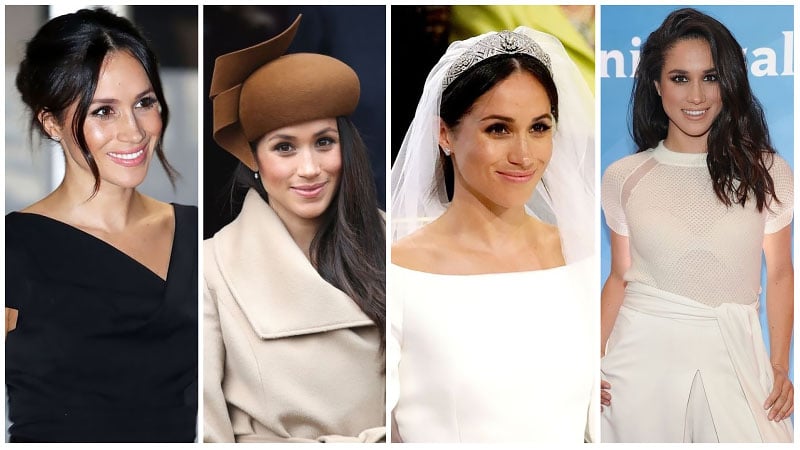 SUBSCRIBE TO OUR NEWSLETTER
Subscribe to our mailing list and get interesting stuff and updates to your email inbox.