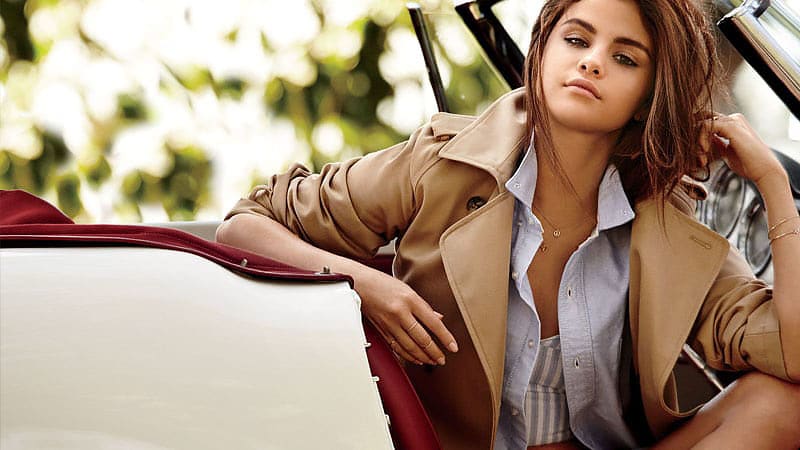 Selena Gomez is an international singer, superstar, producer, actress, designer and she also knows her way around creating a fabulous outfit. From her gorgeous gowns for red carpet events to her chic, casual looks when touring the globe, Selena's style is just as on point as her vocal skills. Whether you're looking to channel her cute and casual daytime outfits or want to know how to recreate her sensational evening attire, this guide is for you.
Selena Gomez's Style
All-Black Outfits
Every fashion lover knows that you can't go wrong with an all-black ensemble, and Selena fully embraces this idea. The singer often rocks completely black outfits for both day and night and looks great doing it. To nail this look, Selena keeps things chic, elegant, and just a little bit edgy. To channel her all-black style, mix classic pieces with more daring items and details. For example, pair skinny jeans and a T-shirt with a tough leather jacket or a turtleneck sweater with unique wide-leg pants. You can also try a polished pencil skirt with a dramatic split to rock this black look with the perfect dose of Selena style.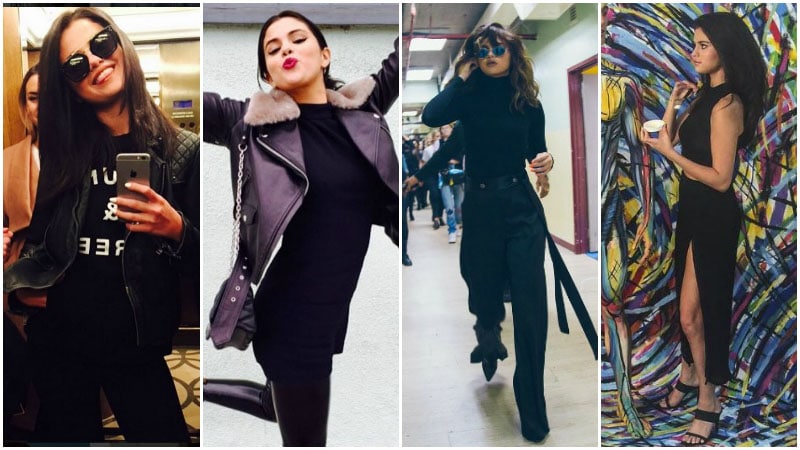 Denim Shorts
When not performing on stage or walking the red carpet, Selena keeps her style casual, comfortable, and easy-going. As such, the singer often relies on denim as an important part of her wardrobe. While she is, of course, spotted in jeans from time to time, Selena often prefers to rock a pair of denim shorts. Perfect for showing off her legs, denim shorts are simple yet stylish. To keep the look balanced and breezy, Selena chooses short shorts and pairs them with loose-fitting tops, such as an oversized T-shirt or knitted jumper. She also picks cropped designs or tucks in larger tops to show off her shorts.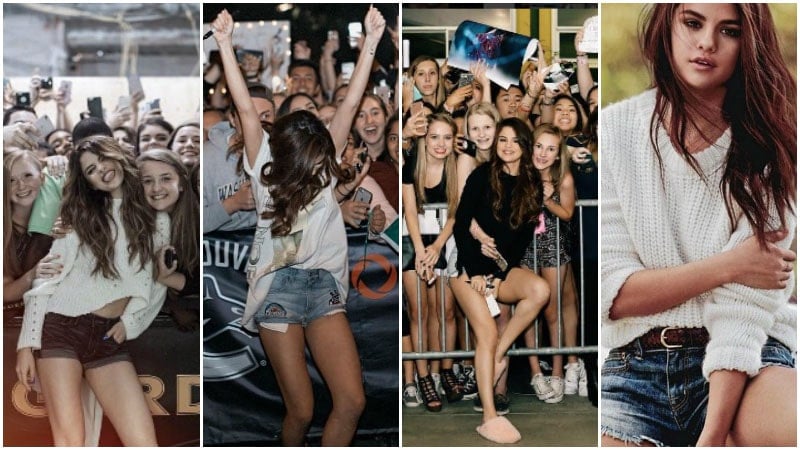 Crop Tops
A large part of dressing well is picking pieces that suit your body shape. Selena is an expert at this and knows exactly how to construct outfits suited to her petite frame. Just as she pairs short shorts with looser tops, Selena also reverses these proportions for another great look. Instead of teaming pants with a loose top, which may swamp her small frame with fabric, Selena opts for crop tops to provide her with the right balance. Whether she's wearing sweatpants, overalls or high-waisted jeans, Selena relies on a chic crop top to complete her outfit. Try the look for yourself as part of a relaxed weekend ensemble with denim or a stylish athleisure outfit with sweats.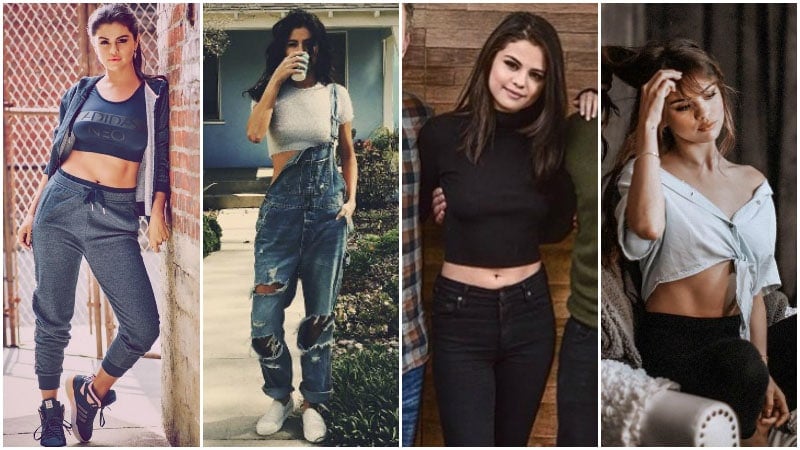 Deep-V Necklines
While Selena keeps her casual style cute and comfortable and turns up the heat for special events. One of the ways she does this is by opting for styles with deep-V or plunging necklines. The seductive designs, which tastefully reveal her decolletage, always provide Selena with a standout red carpet look. You can recreate this sexy side of Selena's signature style by rocking your own deep-V design. Best reserved for evening occasions, this cut looks great on a glamorous dress. For a different take, you can also channel this style by rocking a blazer without a top underneath.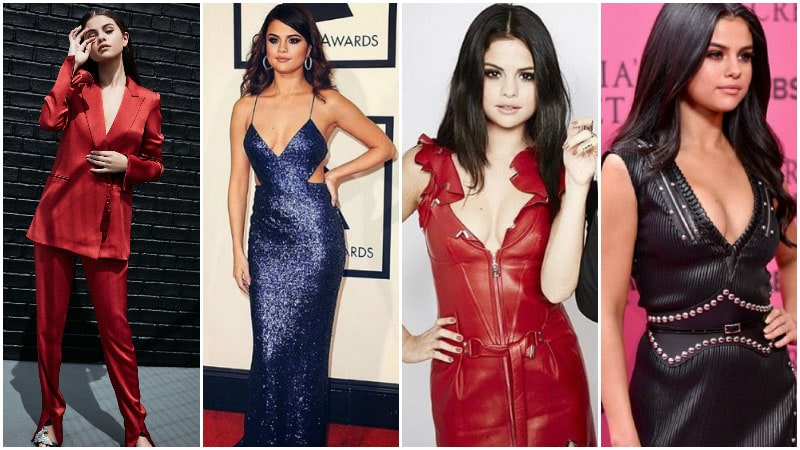 Denim Jackets
Selena's love for denim isn't just restricted to shorts. The singer also enjoys rocking a denim jacket with her casual outfits. Perfect for adding a slight rock and roll touch to her looks, Selena chooses styles with a vintage appeal and worn look. She then pairs her denim jackets with some of her other favorite casual pieces. Crop tops, denim shorts, sweatpants, and black boots, are just a few of the ways that Selena styles this look. While you can wear this great Gomez style with just about any denim jacket, an oversized and faded blue design will be best for recreating the look to a tee.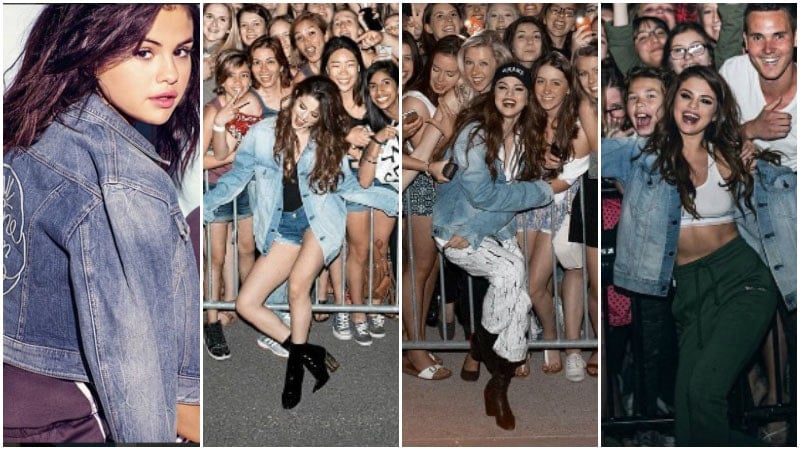 Sequins
When Selena feels the need to sparkle even more than she already does, she opts for sequins. Perfect not only for the stage but also evening events and glamorous daytime looks, Selena's sequins help her shine for any occasion. From chic bodysuits and tops to detailed dresses and denim jackets, Selena wears sequins in many ways. While you may not have your own stage or red carpet on which to rock a sequined look, you can certainly wear the style in everyday life. Just choose an entirely sequined design for evening drinks or opt for something a little more subtle to wear during the day.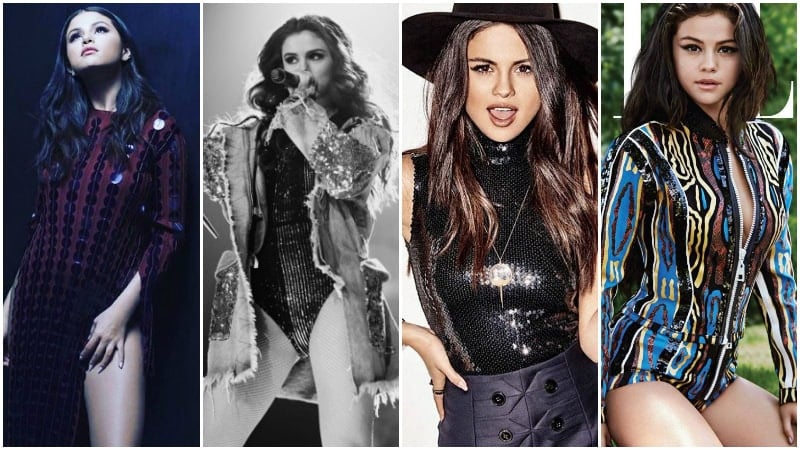 Thigh-High Splits
Just like she loves to rock a deep-V neckline for a little bit of sexiness on special occasions, Selena Gomez also embraces the thigh-high split. The dramatic cut is ideal for eye-catching evening ensembles and can be partnered with a low neckline for a breath-taking style. If you want to try this look for yourself, you can either play it up for an alluring style or tone it down for an outfit that's easier to wear. To play it up, choose a full-length dress in a light fabric like satin. To tone it down, choose a shorter dress in a thicker fabric.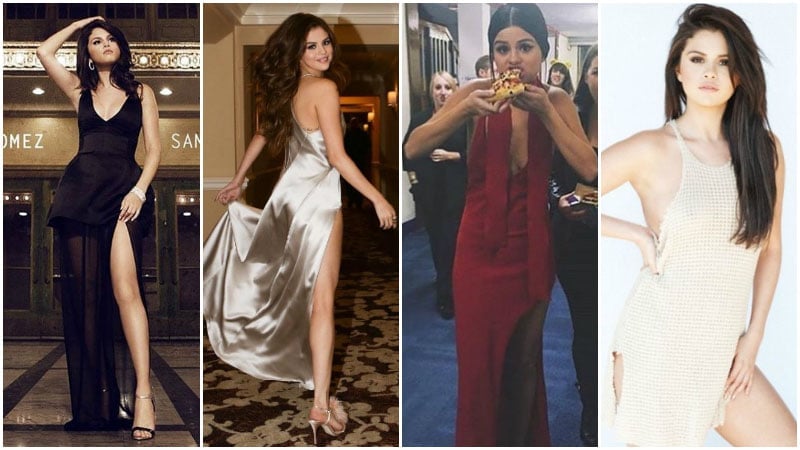 Black Boots
While some celebrities live in heels, Selena prefers a more practical option. No matter if it's day or night, the singer's favourite shoes are black boots. Whether she's wearing denim shorts and a shirt or a leather mini dress, Selena finds the perfect balance with boots. Ideal for adding an edge to any outfit, Selena chooses flat, chunky, lace-up boots for more casual occasions and wears heeled booties with elevated outfits. Comfortable and chic, black boots are Selena's favourite type of footwear, and they're sure to be yours soon too.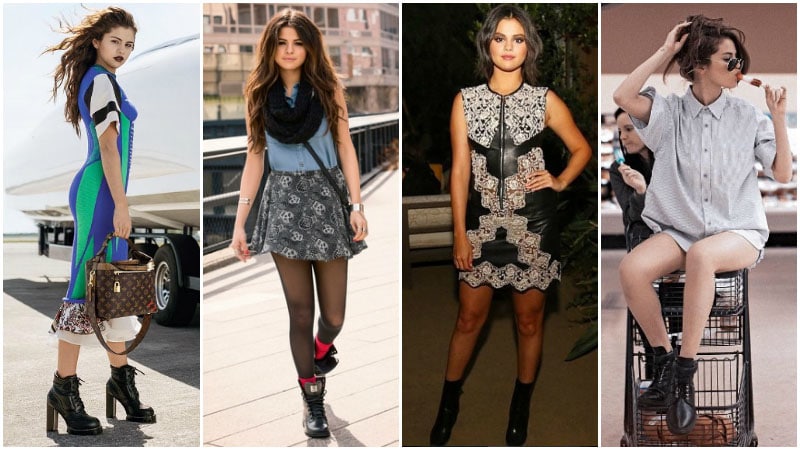 Hoop Earrings
Selena doesn't wear a lot of jewelry, but she does enjoy rocking a statement piece or two. In particular, large hoop earrings are one of her favorite types of jewelry to wear. While smaller styles would get lost behind her thick wavy hair, big hoops peek out perfectly for a chic touch. For a casual daytime look, Selena chooses simpler styles that are thin and uncomplicated. When it comes to evening events, on the other hand, Selena picks statement hoop earrings, such as thick or embellished designs.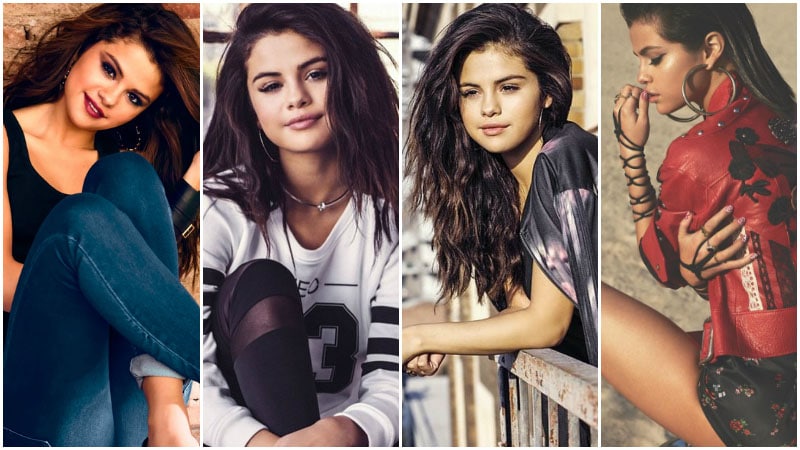 Retro Sunglasses
We all have our favourite type of sunglasses, be them aviators, wayfarers or something else, and Selena is no exception. Instead of just opting for a single shape, however, the singer chooses to stick to a particular style. Retro sunglasses are Selena's favourite choice of shades. Not only do these statement accessories look great on her, but they also infuse her outfits with a touch of vintage charm. From round hippy styles to early 2000s rectangle designs, Selena's love for retro sunglasses spans many decades. Just pick your favourite, and you'll be able to instantly give any outfit a touch of Selena style.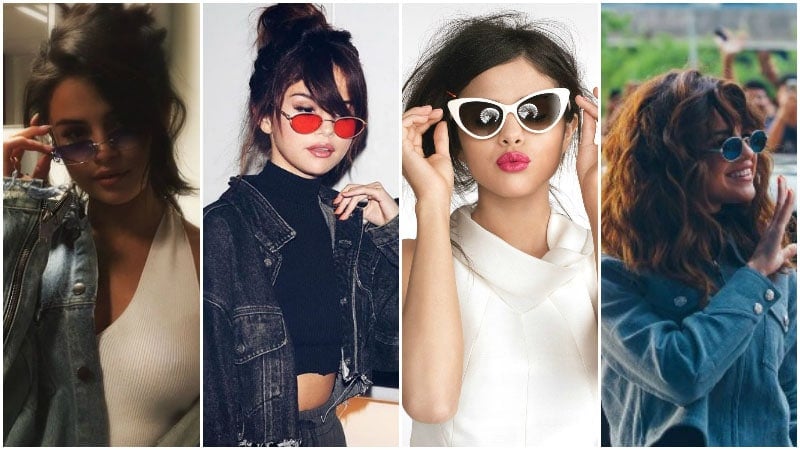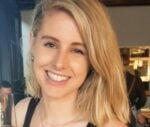 Taylah Brewer holds a bachelor's degree in fashion and business and is a skilled writer with several years of experience in the world of online content creation and copywriting. She is passionate about fashion, beauty, and all things lifestyle-related and has been writing for The Trend Spotter since 2016. She currently works as the Head of Digital & Ecommerce at White & Co.
SUBSCRIBE TO OUR NEWSLETTER
Subscribe to our mailing list and get interesting stuff and updates to your email inbox.