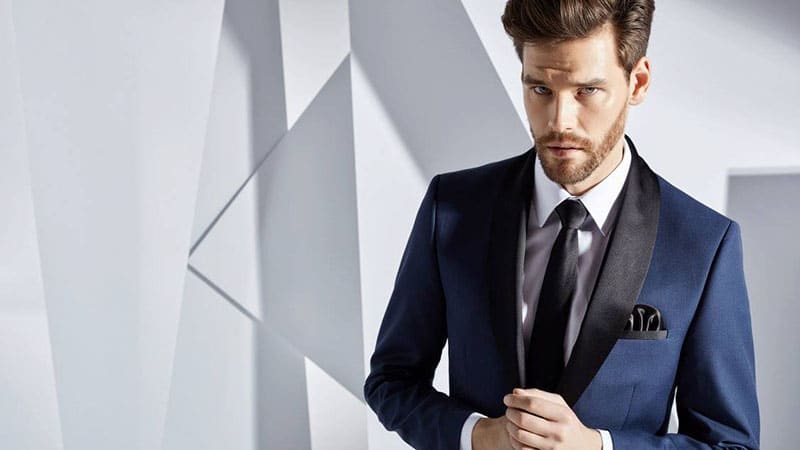 When it comes to black tie functions and formal evening events, the dinner jacket is man's best friend. Sophisticated and stylish yet also simple to wear, this go-to jacket is one item every gent should have hanging in his wardrobe. Whether it's a wedding or a ball, there will undoubtedly be occasions in your life when you need to don your dinner jacket, so it's important to understand what it is and how to wear it. Thankfully, we're here to help. Here is our guide on how to wear a men's dinner jacket for a dapper look.
What is a Dinner Jacket?
A dinner jacket is a type of men's jacket for formal occasions in the evening. Also known as a tuxedo jacket, the dinner jacket does not have tails. It is typically worn with a bow tie and features satin or grosgrain lapel facings.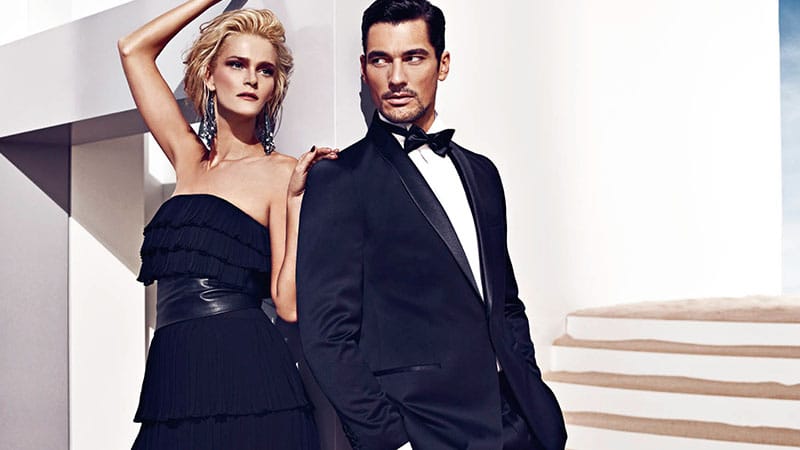 Difference Between a Tuxedo and a Suit
Before dressing for formal events, it's important to understand the difference between a tuxedo and a suit. Suits are less lavish than tuxedos, making them more ideal for daytime occasions, low key events and business functions. Unlike a dinner jacket, a suit jacket typically features lapels made of the same material as the body of the garment. Likewise, suit trousers usually feature no embellishments while tuxedo trousers often have a strip on the outseam. Tuxedos can also be worn with bow ties, pleated shirts and either a waistcoat or cummerbund while suits are more suited to standard neckties and shirts.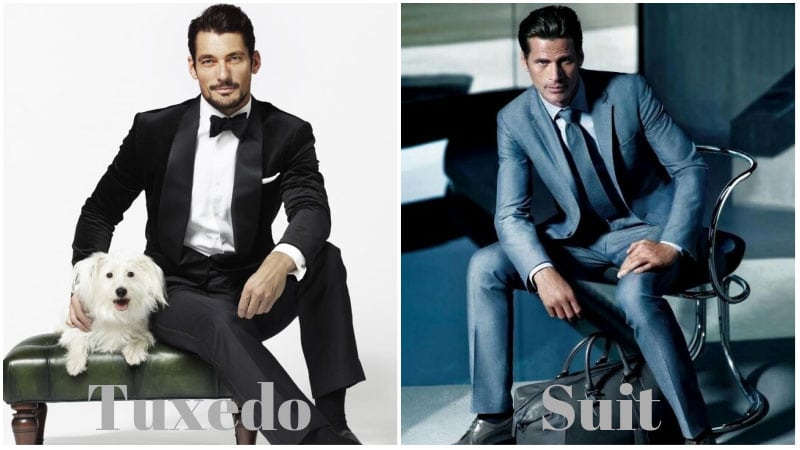 When to Wear a Dinner Jacket
The dinner jacket is classic menswear item that is intended to be worn in the evening. It is particularly ideal for black tie events but versatile enough to be worn for other occasions too.
Black Tie
The dinner jacket makes the perfect option for black tie events. For a classic look, select a black tuxedo and pair it with a black bow tie, white formal shirt, black patent Oxfords, and a cummerbund or waistcoat.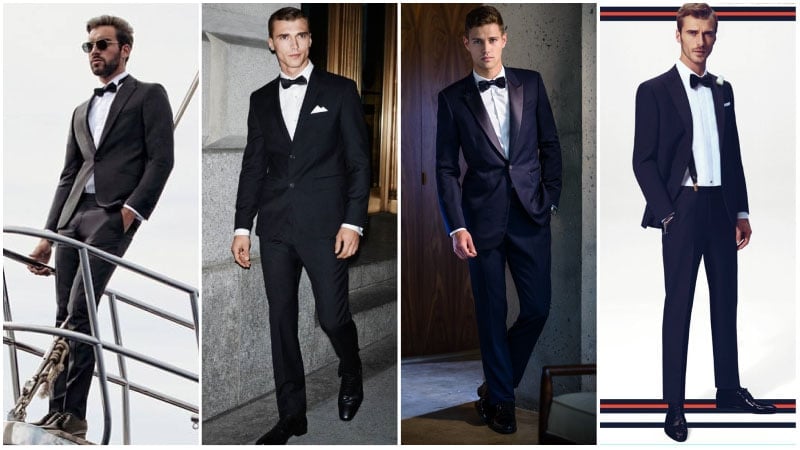 Evening Wear
Not just for black tie functions, the dinner jacket can also suit a variety of formal and semi-formal evening events. To wear a dinner jacket for a smart social gathering, you can consider swapping your matching tuxedo trousers for a different colour, changing your bow tie to a standard tie (or losing it altogether), and foregoing a waistcoat or cummerbund.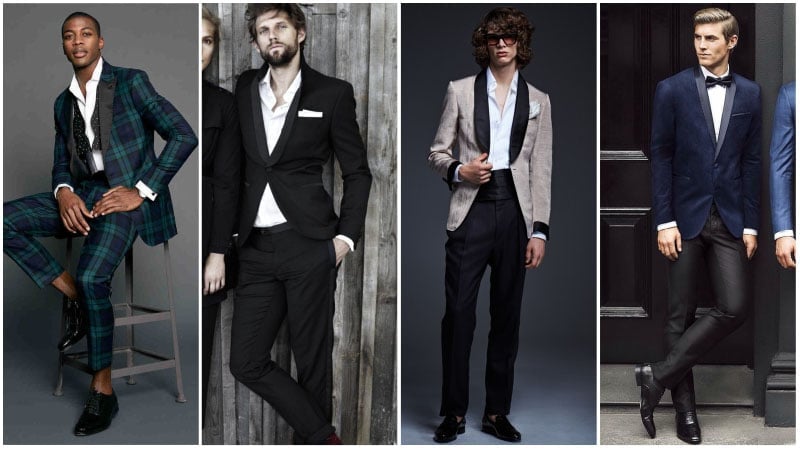 The Dinner Jacket
Today, there are many versions of the dinner jacket available for purchase. From classic black designs to smart white styles and even luxury velvet options, there's a dinner jacket for every gent.
Velvet Dinner Jacket
As dinner jackets are intended for the evening time, it can be ideal to choose one with a luxurious and decadent feel, such as velvet design. Thanks to its unique texture, the velvet dinner jacket creates a charismatic appearance.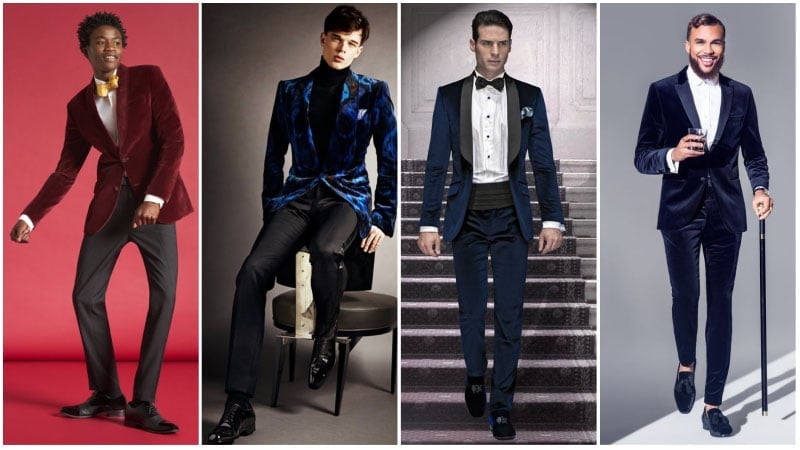 TOP BUYS
Cream Dinner Jacket
For a cool and classic look, a cream dinner jacket can make an excellent option. Thanks to its soft tone, a cream jacket will allow black accents, such as your trousers, bow tie, and shoes to pop.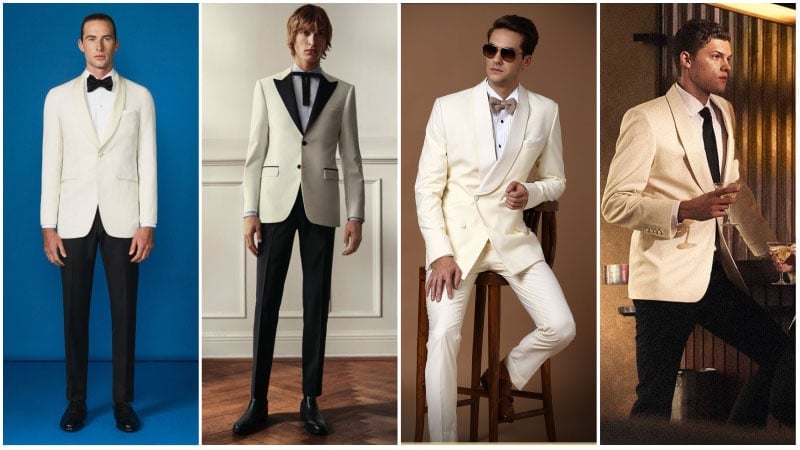 TOP BUYS
White Dinner Jacket
Thanks to its light yet neutral hue, a white dinner jacket appears both sleek and bold. To don a white dinner jacket in a classically dapper kind of way, partner it with black tuxedo trousers, a black cummerbund and a black bow tie. For a unique appearance, opt for white pants instead.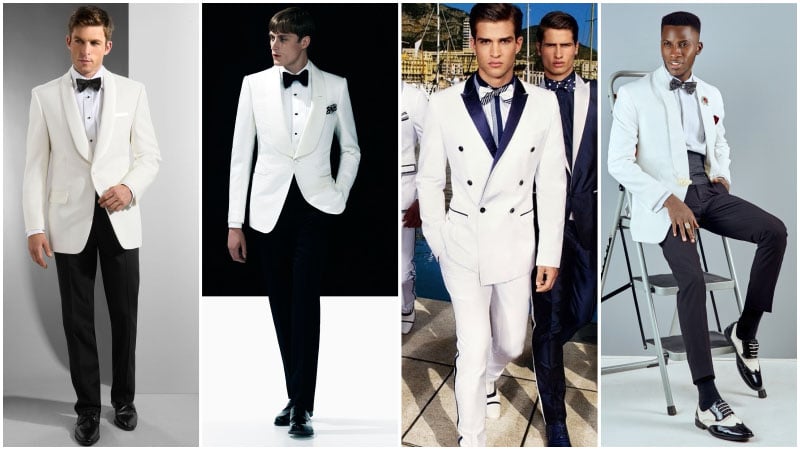 TOP BUYS
Blue Dinner Jacket
For gents who like to stand out, a blue dinner jacket makes an excellent option. Whether midnight blue, navy, cobalt or an icy hue, a blue dinner jacket can create a fashionable and sharp appearance. For a smart look, pair your blue dinner jacket with matching tuxedo trousers. For a more relaxed feel, consider black pants instead.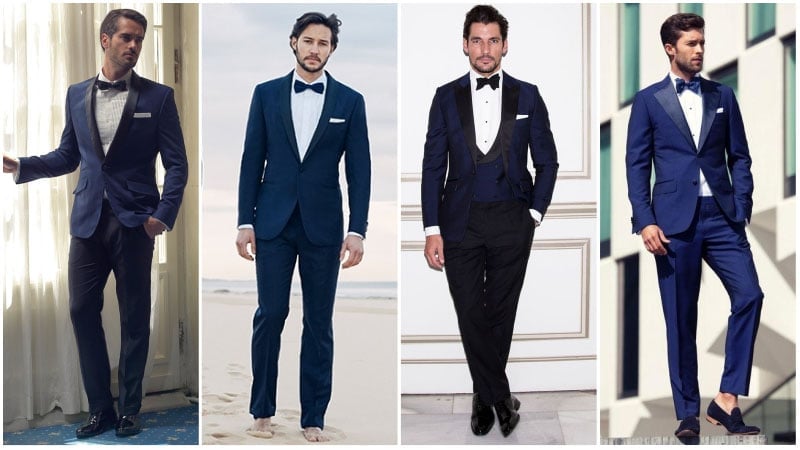 TOP BUYS
Patterned Dinner Jacket
For a modern take on the traditional dinner jacket, a patterned style can be worn. If you're aiming for a subtle look, consider jacquard or brocade designs in classic colours. If you prefer a bolder appearance, you can try a check style or print, such as paisley.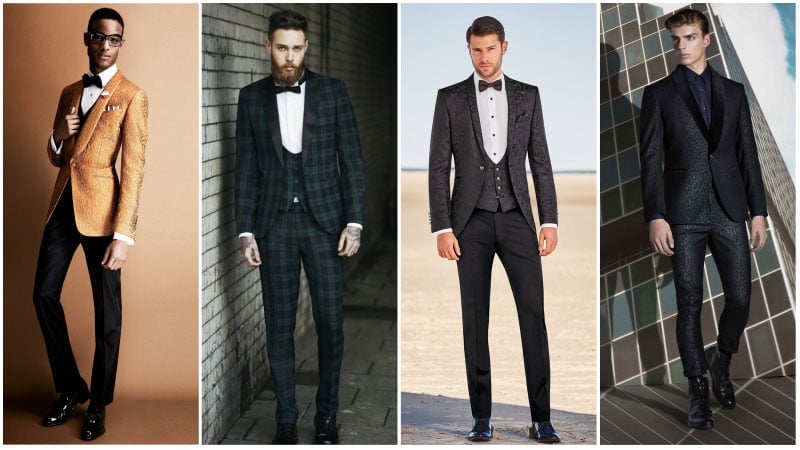 TOP BUYS
Black Dinner Jacket
For a classic and timeless look, you can't go past a black dinner jacket. Add one to your wardrobe, and you'll always have an appropriate option for black tie and formal evening occasions.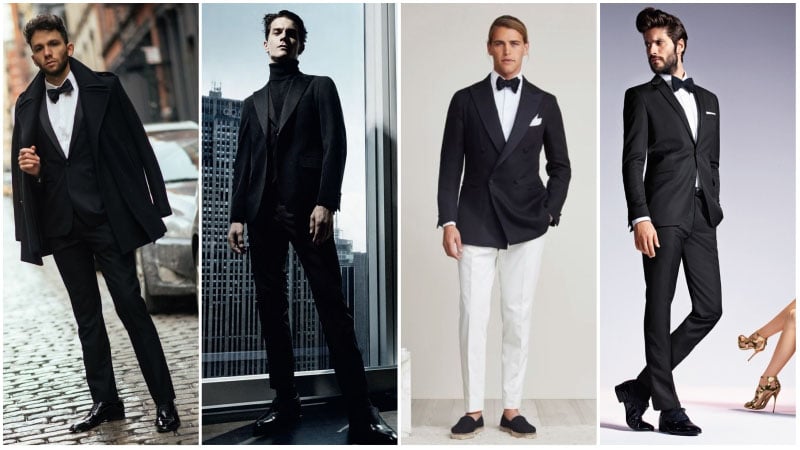 TOP BUYS
What to Wear with a Dinner Jacket
When wearing a tuxedo, it's important to consider every part of your ensemble from your jacket right down to your shoes and accessories.
Jacket
Before you can select what to wear with your dinner jacket, you must choose the jacket itself. For a dinner jacket, you can pick either a standard single-breasted style or a bolder double-breasted design. When it comes to lapels, you can choose between a peaked or shawl style.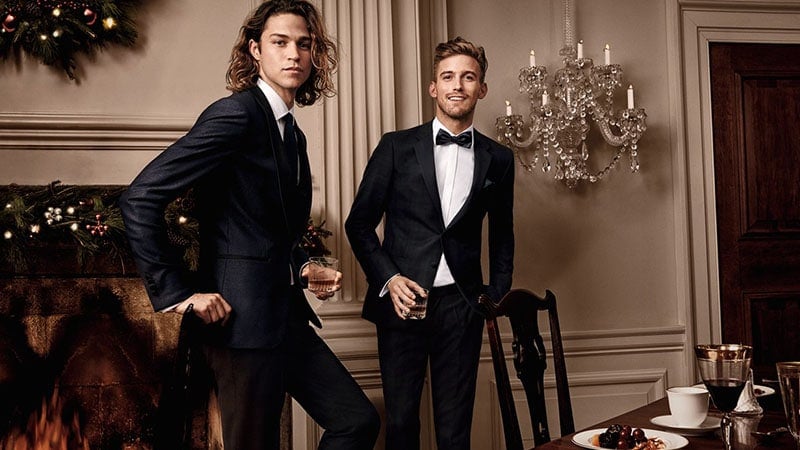 TOP BUYS
Formal Shirt
A white, formal shirt is an ideal companion to a tuxedo. For a traditional look, select a pleated or bib front shirt with double or French cuffs. For a more contemporary aesthetic, you can choose a plain front dress shirt. Also, don't forget to consider the type of buttons and placket and whether studs are required.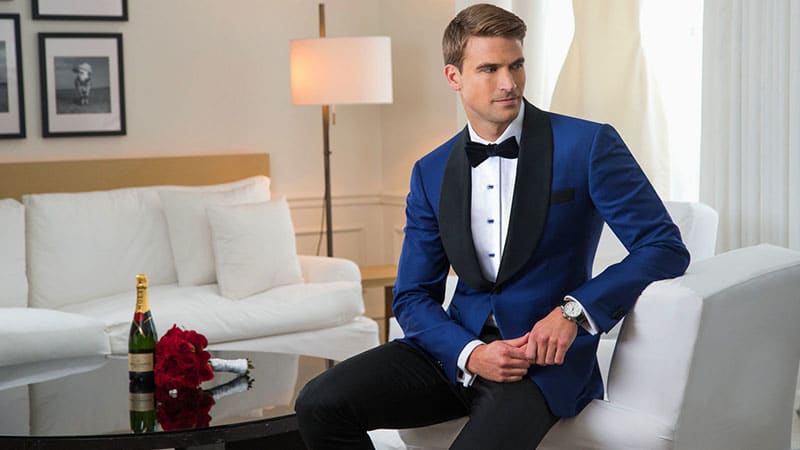 TOP BUYS
Trousers
Traditionally, tuxedo trousers should be high-waisted to sit correctly with a cummerbund or waistcoat. For a classic look, they should also match your jacket fabric. However, if there is a strip running down the outseam of your tuxedo trousers, as there often is, it should be of the same material as your jacket lapel.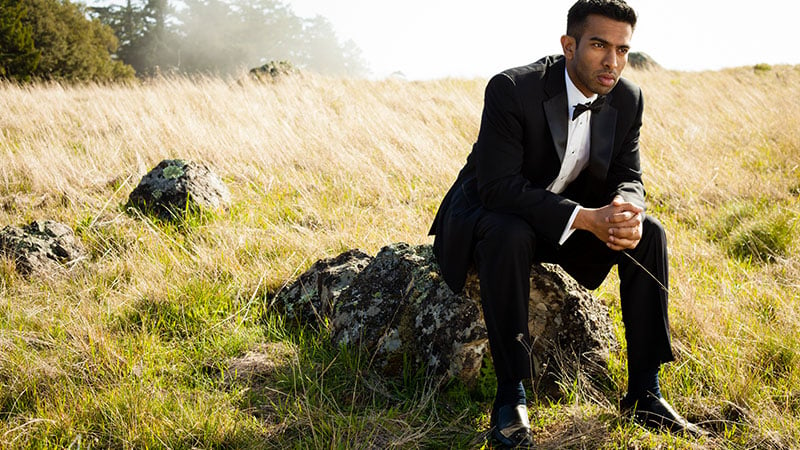 TOP BUYS
Bow Tie
When wearing a tuxedo to a black-tie event, a black bow tie is essential. If you wish to diversify your look, consider experimenting with the material and texture of your bow tie instead of the colour.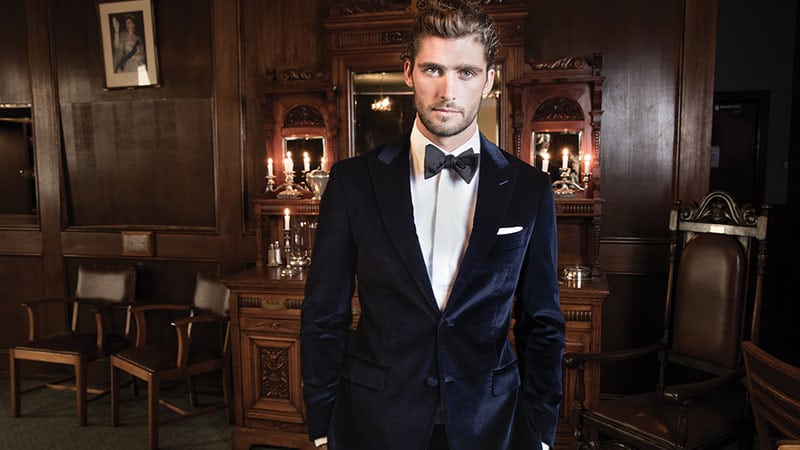 TOP BUYS
Shoes
When wearing a tuxedo or dinner jacket, black Oxford shoes are always appropriate. For particularly formal occasions, you can try a patent style, which will add a sophisticated shine to your look.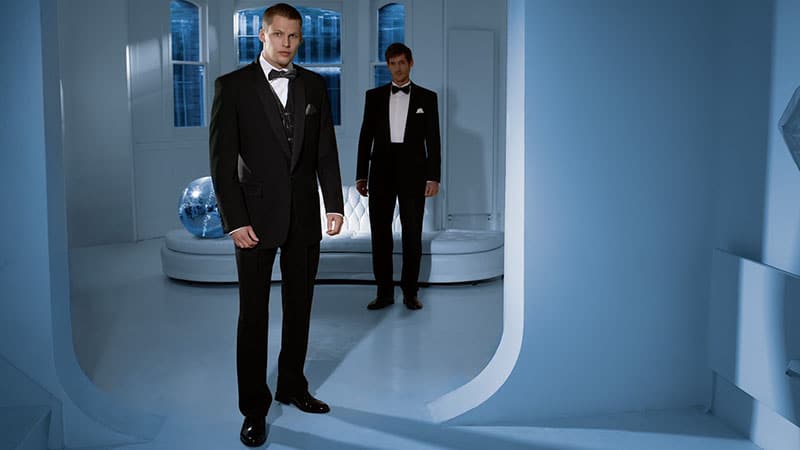 TOP BUYS
Waistcoat / Cummerbund
When donning a tuxedo, you can either choose to wear a waistcoat or a cummerbund to complete your look. While either is appropriate, you should note that if you select a cummerbund, the material should match that of your jacket lapel for a classic look.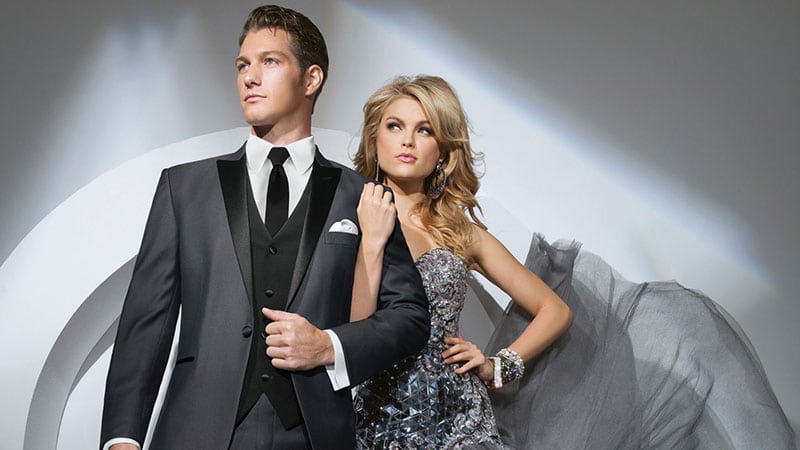 TOP BUYS
How to Wear a Dinner Jacket
Partner your dinner jacket with matching tuxedo trousers for black tie events.
Choose either a plain front, pleated or bib front formal shirt.
Add a bow tie.
Wear a cummerbund or waistcoat for a traditional appearance.
Select patent black Oxford shoes to complete your look.
SUBSCRIBE TO OUR NEWSLETTER
Subscribe to our mailing list and get interesting stuff and updates to your email inbox.