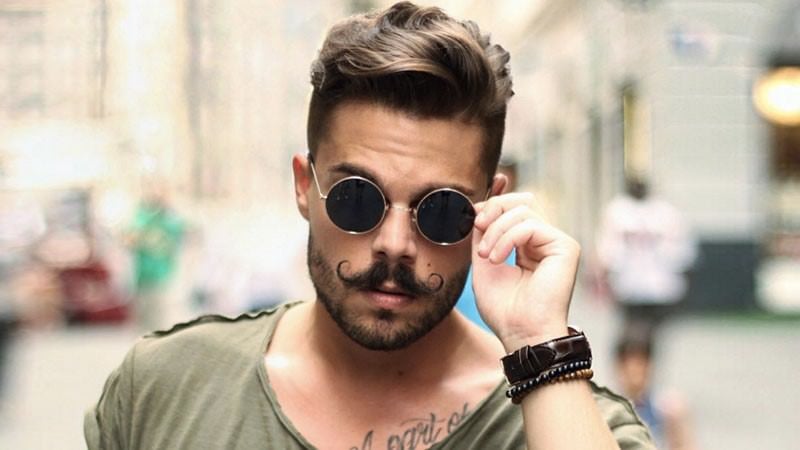 There's no denying that moustaches have made an epic comeback. Today, the facial hair classic is once again seriously popular with stylish gents from all over the world. So, if you're looking to give your look a quick update, growing a moustache could be the way to go. All you need to do is find your perfect shape. Below are nine epic moustache styles to inspire your new manly "mo".
RELATED: 27 Best Beard Styles for Men
1. Chevron Moustache | Tom Selleck
Popularised by actor Tom Selleck, the Selleck moustache (also known as the Chevron moustache) relies on coarse hair, which can take months to grow out. Relatively neat, this style is one of the most simplistic takes on moustaches. Something you should consider before trying this out is what kind of facial hair you have. It works best on those with straighter hair and can be maintained by trimming longer hair that begins to grow over your mouth.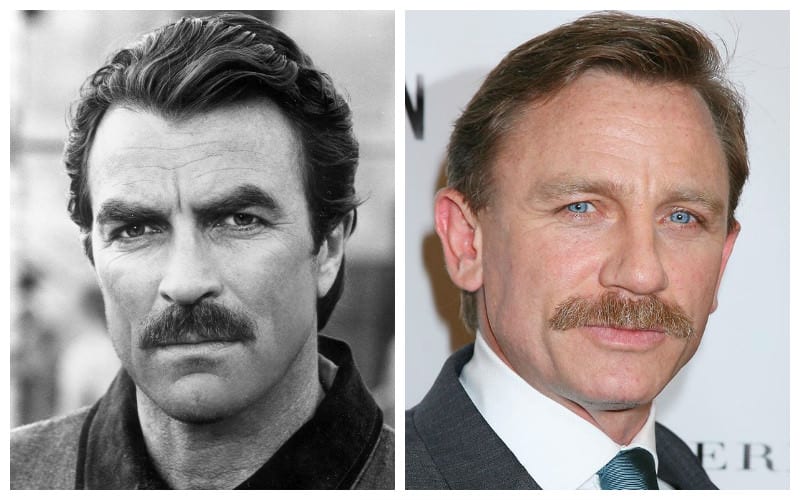 2. Walrus Moustache
Certainly not one for the faint of heart, the walrus moustache is undeniably a statement. Big in the 19th century and earlier part of the 20th century, this look also enjoyed a revival in youth counterculture revolutions of the sixties. This style relies on growing out your facial hair for over five months. During this time, the hair will begin to hang over your top lip, giving the desired 'walrus' trademark. Ensure to shave your remaining facial hair for a true recreation of this traditional trend.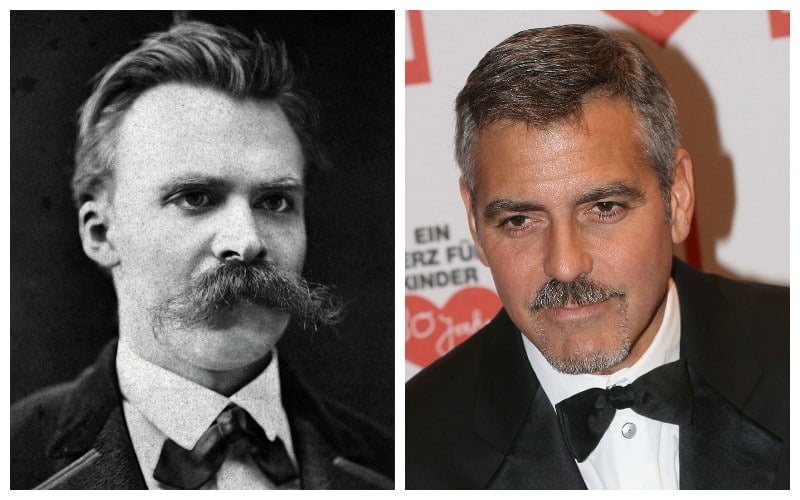 3. Pencil Moustache
The 'pencil' moustache became more popular when film stars like Clark Gable and Errol Flynn embraced this style. Straight out of a forties film the pencil moustache is much easier to achieve that the thicker Selleck style. You will be able to grow this version out in about a month. This 'stache needs to be maintained quite frequently, requiring a bit more attention to grooming the bottom part of the style, so it resembles the straightness of a pencil. All in all, it is a neater, more vintage take on facial hair.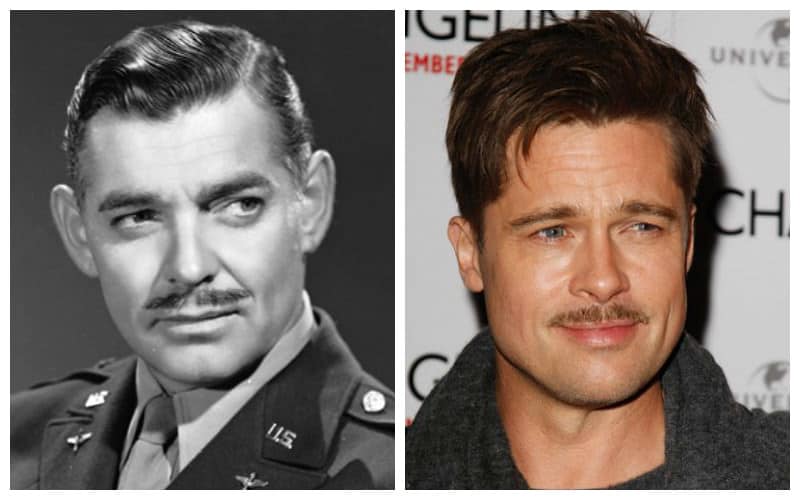 4. Handlebar Moustache
A street style favourite, the handlebar moustache boasts curved ends which spiral toward the cheekbones. A fresher, more youthful way to go about this classic favourite is to opt for a more modern haircut. Styling the handlebar is simple; use a small dab of moustache wax to wind each end of your moustache outward, hence creating curved ends.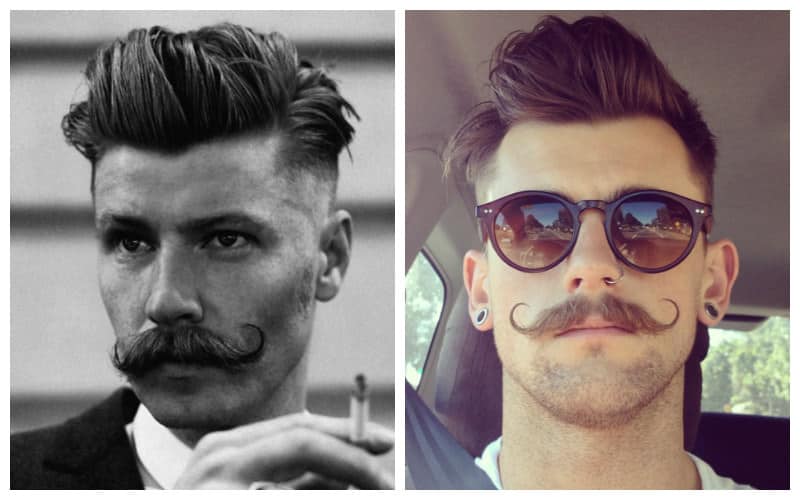 5. Horseshoe Moustache
Think Hulk Hogan and Aaron Rodgers. Distinctive and ultra-bold, this moustache is one of the most exaggerated styles. If you're game enough to try it, you will need a few months (to grow your hair thick enough) and a lot of courage. This style most certainly doesn't suit many, so ensure it works for you. If not, you run the risk of looking like Ben Stiller in Dodgeball.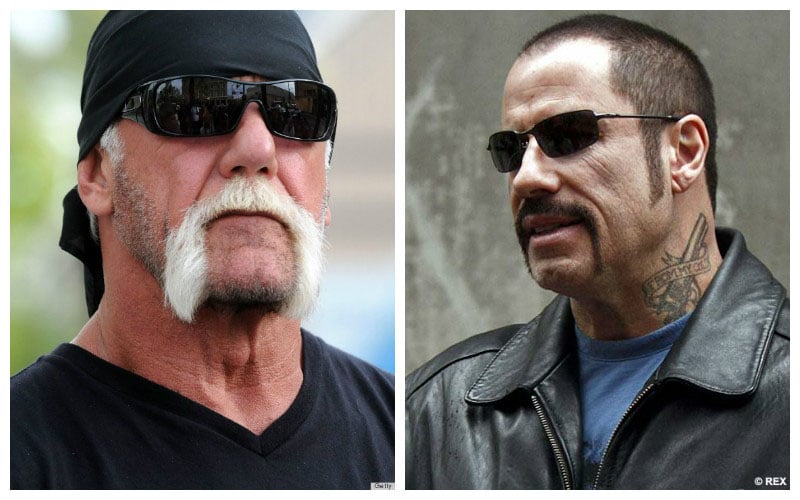 6. Cowboy Moustache
The cowboy moustache emerged from a time long before Woody made his mark in Toy Story. Mostly a messier, longer and scragglier version of the Selleck moustache, this version should not be too neat, but rather rugged and less groomed. Naturally, tidy up this 'stache with a pair of scissors, so you're not totally unkempt, but avoid precise cuts of large portions of hair to maintain the roughness of this version.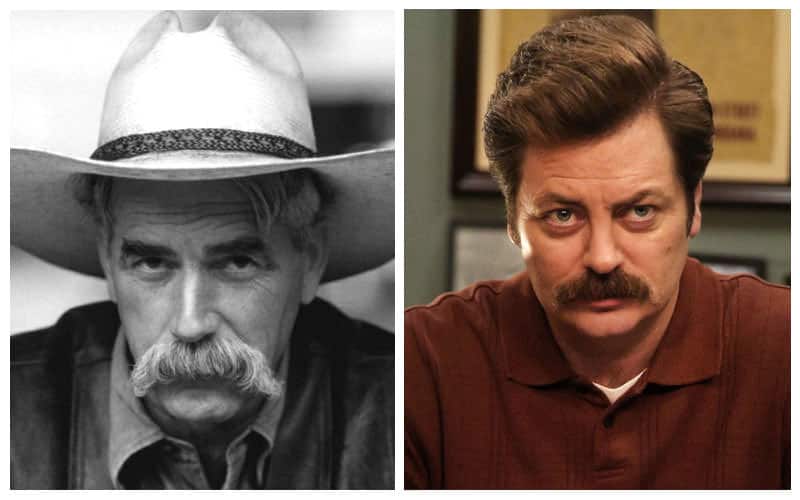 7. Fu Manchu Moustache
We weren't joking around when we said our guide was comprehensive. One of the more eccentric styles, the Fu Manchu is something out of a comic book. Derived from Dr. Fu Manchu's signature look, this style requires you to grow out the sides of your moustache, so they hang over your chin. Pair that with some longer hair on your chinny chin chin and you've got yourself a more traditional moustache 'do. This version may be a little more appropriate for Halloween. For a more modern take, direct your moustache in other directions for a different look.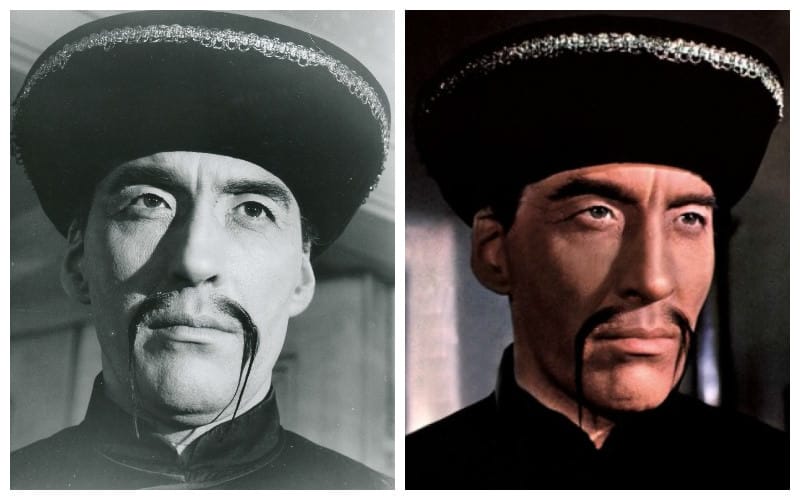 8. Dali Moustache
This moustache's namesake is none other than Salvador Dali, the famous Spanish surrealist painter. Dali's spirit can be seen in this comical, yet signature style of the moustache; the ends stand upright and can be fashioned by twirling some moustache wax throughout your longer portions of hair so that your strands stick out. A pomade was traditionally used by Dali, who once quipped that his moustache was the most serious part of his personality.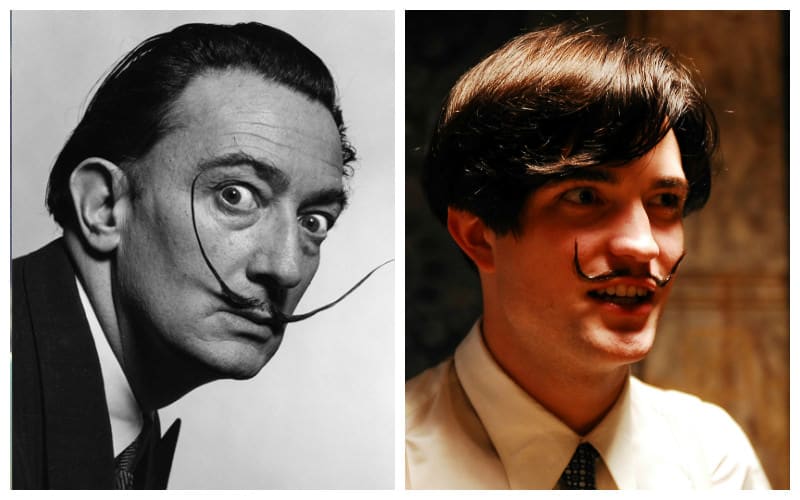 9. Scruffy Moustache
Favoured by high profile actors, the scruffy moustache is not very distinctive and is usually accompanied by stubble. Perhaps the easiest and most stylish way to approach a moustache, it is a failsafe option if you're a little sceptical about growing out your 'stache. It won't take you long to grow out your facial hair to the length required for this style, but remember that it can be altered for those with thicker facial hair – simply trim your moustache and stubble evenly. For inspiration, think Johnny Depp, James Franco and Ryan Gosling.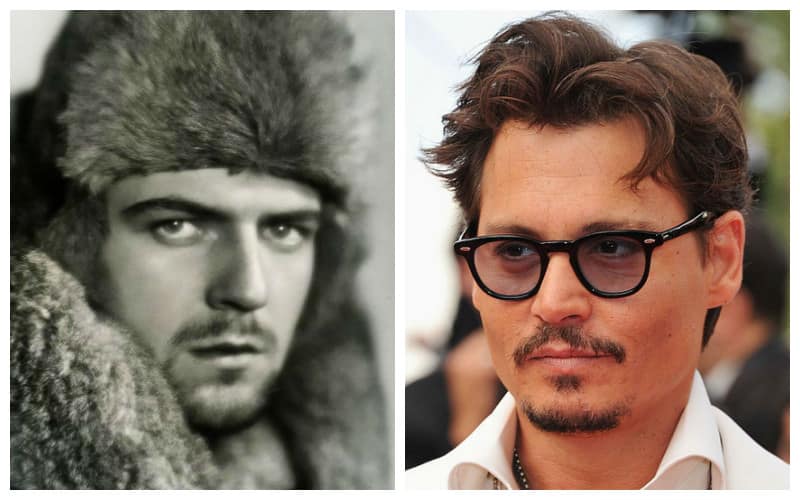 How to Grow a Moustache
For those readers who have never really experimented with longer facial hair before, just know that you will need quite a bit of patience. A full thick and decent 'stouche doesn't just grow overnight, so be aware that you will have to commit, no matter how uncomfortable growing your facial hair may feel. A simple way to go about growing out a moustache is to let all your facial hair grow out for a while. This will allow your moustache to become thicker alongside the other hair on your face, so you can avoid looking like a pubescent teenager while your moustache thickens up. When you begin to feel an adequately thick beard coming along, shave the rest of your face, leaving your moustache on its own.
RELATED: How to Make Your Hair Grow Faster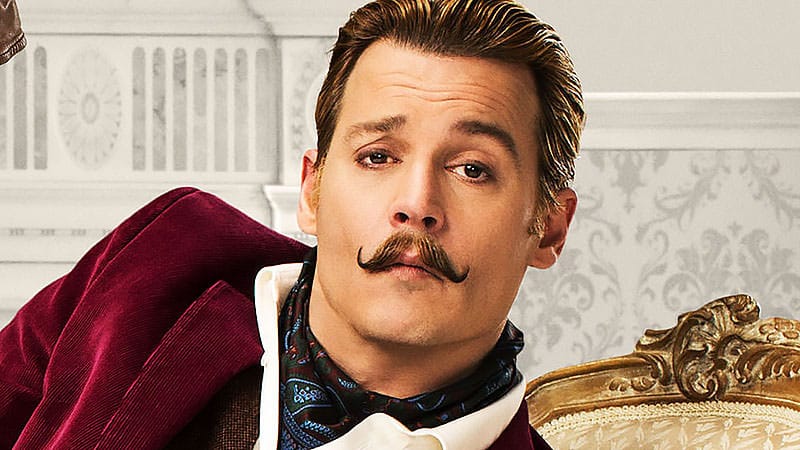 How to Make a Moustache Grow Faster
For healthy facial hair, you will need to do a few things to stimulate growth. Firstly, vitamins and minerals in your diet or as a supplement will promote hair growth. Specifically, keep an eye out for beard growth oils with vitamin A, vitamin B, vitamin C, and vitamin E, and biotin to nourish your hair follicles and strengthen hair from the inside. Exfoliating your face will also remove dead cells, keeping your face clean to grow healthier hair. Don't forget to moisturize your face which will also allow a better environment for faster hair growth. Also, keep hydrated and drink plenty of water, which will also help with speedy hair growth.
TOP BUYS
How to Trim a Moustache
Typically clippers or a beard trimmer work effectively to trim your facial hair, but once you have grown your hair to a longer length, consider a pair of facial hair scissors to do the job. Also, comb through your moustache to get a more precise cut. Be sure to cut your moustache when your facial hair is dry as opposed to wet, which will give you a better indication of how much to cut off and how it will look when it is done.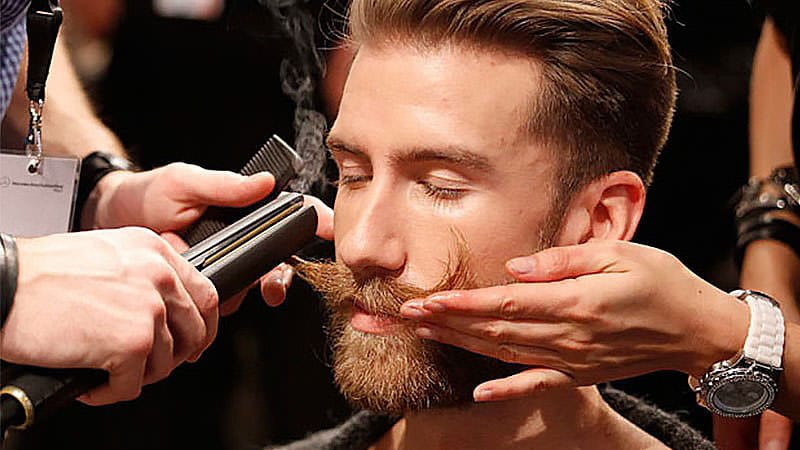 Moustaches and Scruff
It may be a little daunting to just go for a moustache, which is why stubble is a good idea for first-timers. Extra scruff will ironically soften your look, making a moustache more palatable for gentlemen scared to try the trend out. You'll need to keep in mind that it's all about how much hair you naturally possess. If your hair is naturally thinner and you do not grow as much, this look may not be for you. Goatees should be approached with caution, accompanying facial scruff is recommended to ensure your look doesn't come off too outdated.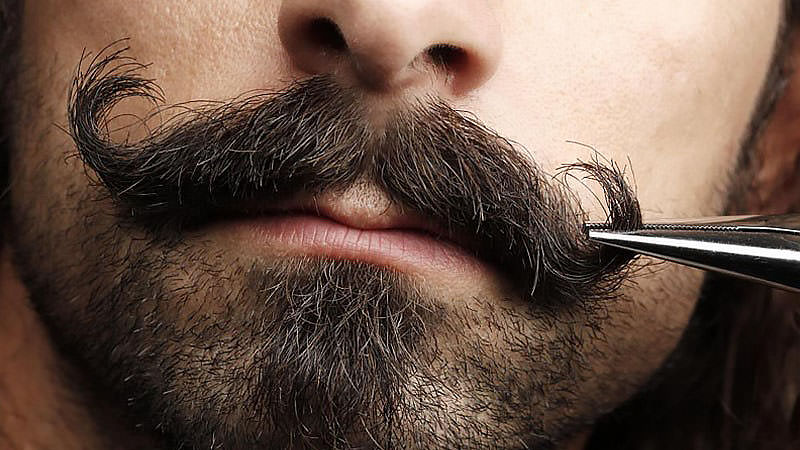 FAQs
Does trimming your mustache make it grow faster?
Trimming your mustache won't make it grow faster, but by tidying up thin or scraggly ends, it will give the illusion of looking fuller and more robust. If you do want to improve your facial hair growth, focus on your diet. Ensure you're getting an adequate intake of water, vitamins A, B, C, and E, and biotin to nourish your hair follicles and strengthen hair from the inside. Then regular exfoliating and moisturizing will ensure healthy skin and promote blood flow to the area, improving hair growth.
Are mustaches unprofessional?
Facial hair, including mustaches, is generally acceptable in the workplace, as long as it's kept neat, tidy, and clean. Mustaches are on the less intense end of the facial hair spectrum and have been in and out of fashion for decades, so they're hardly a new concept. While there may be some exceptions where workplace culture or hygiene comes into play, it would be less frequent.
Should I comb my mustache down or to the side?
The decision to comb your mustache down or out to the side comes down to personal preference, mustache shape, and hair growth patterns. If you're rocking a style like a chevron, walrus, horseshoe, or cowboy, generally, you'd brush in a downward direction. However, for the Dali, Fu Manchu, and handlebar, and outward angle will work better and help with styling.
Should my mustache cover my upper lip? 
Ideally, for thicker styles such as the chevron, walrus, handlebar, and cowboy, the thickness should generally cover the upper lip. However, this can get frustrating if you're forever getting food or drinks in it. As such, with most of these, you can get away with trimming along the top of your lip while still maintaining the style.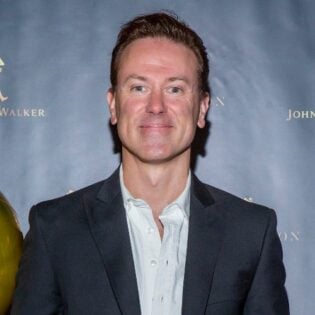 Roger Grinstead is a senior apparel designer for X2U with over 25 years of expertise in the fashion industry. He has expertise in menswear and womenswear trends and product development. When Roger is not designing the latest fashion garments, he enjoys writing about men's fashion, hairstyles, and grooming.
SUBSCRIBE TO OUR NEWSLETTER
Subscribe to our mailing list and get interesting stuff and updates to your email inbox.