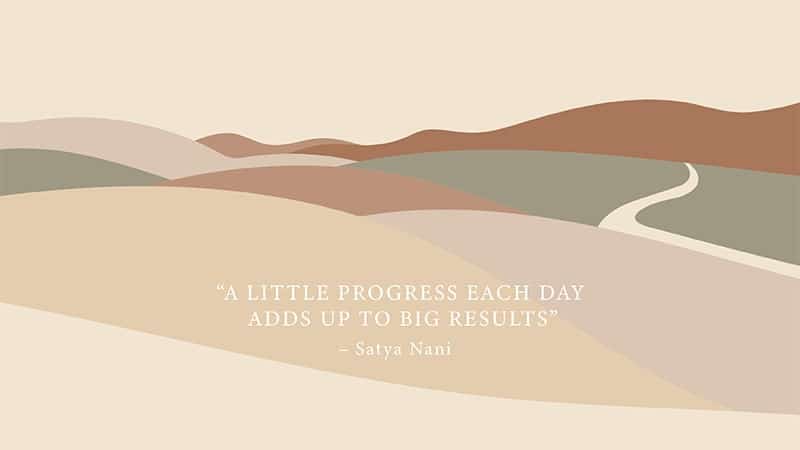 We all need words of encouragement in our lives. Day in and day out, it's important to know that there is someone who has experienced something similar or that there is always light at the end of the tunnel. Whether your friends are experiencing a tough time, you need encouragement for a presentation at work, or you simply want to give yourself a self-esteem boost, we've got you. Read on to discover the most inspirational and motivating daily quotes to get you through anything life throws at you.
1. Quotes of the Day for Work
Getting ready for a day of work doesn't have to be a hard journey. From the moment you wake up, these quotes will put you in the right mindset. Whether you have a meeting as soon as you start the day or an important presentation after lunch, these quotes can inspire and motivate you to complete any task. Turn to these as part of your morning routine, or share them with your friends if they are in need of a boost.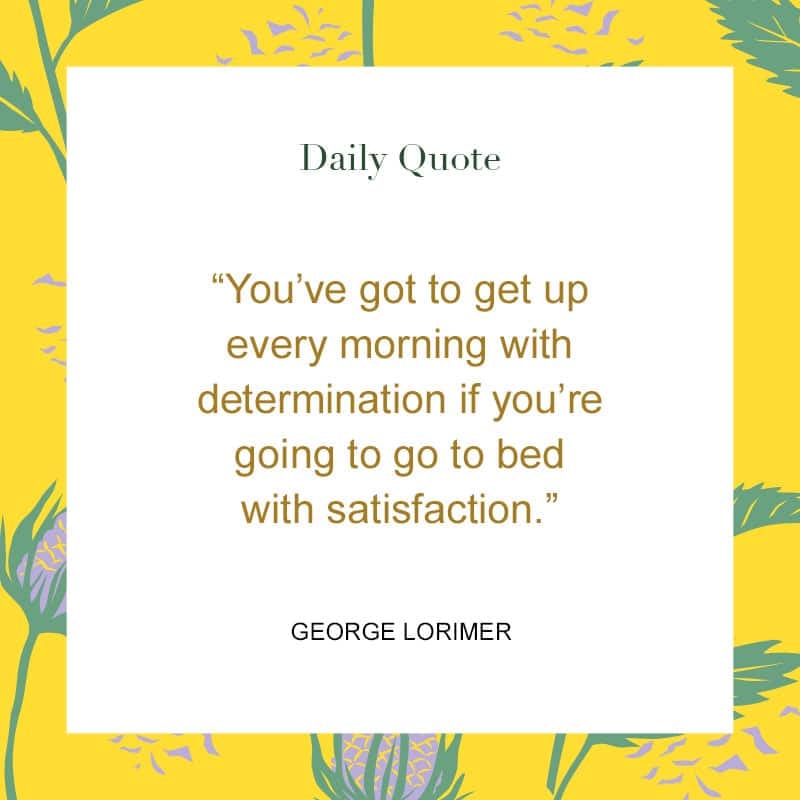 "You've got to get up every morning with determination if you're going to go to bed with satisfaction." —George Lorimer.
"Go as far as you can see; when you get there, you'll be able to see further." —Thomas Carlyle.
"The individual who says it is not possible should move out of the way of those doing it." —Tricia Cunningham.
"I learned this, at least, by my experiment; that if one advances confidently in the direction of his dreams and endeavors to live the life which he has imagined, he will meet with a success unexpected in common hours." —Henry David Thoreau.
"Build your own dreams, or someone else will hire you to build theirs." —Farrah Gray.
2. Positive Quotes of the Day
Do you see the world with a glass half full? If you need to put yourself in a positive mindset, then look no further. This collection of positive quotes from inspiring figures can conjure up feelings of optimism and happiness. This way, no matter what the day throws at you, you'll be able to tackle them with a smile on your face. Share one of these on a social media post, or add them to your personal mood board to help whenever you require a pick-me-up.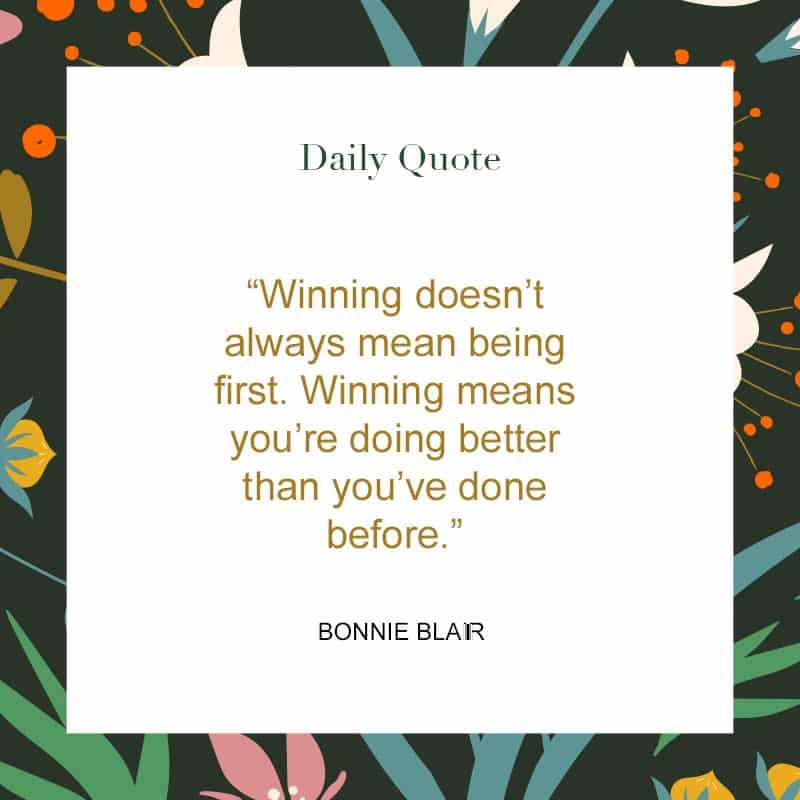 "Winning doesn't always mean being first. Winning means you're doing better than you've done before." —Bonnie Blair.
"You're braver than you believe and stronger than you seem, and smarter than you think."—A.A. Milne.
"It always seems impossible until it is done." —Nelson Mandela.
"Positive thinking will let you do everything better than negative thinking will." —Zig Ziglar.
"Once you replace negative thoughts with positive ones, you'll start having positive results." —Willie Nelson.
3. Inspirational Quotes of the Day
Feeling down? Need some help motivating you to get that big project done or start the next chapter of your life? While it may seem like you are the only one in the world, everyone has gone through tough times. That's where these inspirational quotes come in. Stars and figures like Audrey Hepburn and Winston Churchill have shared some of the most inspirational sayings that can help to get out of a funk and tackle whatever is thrown at you.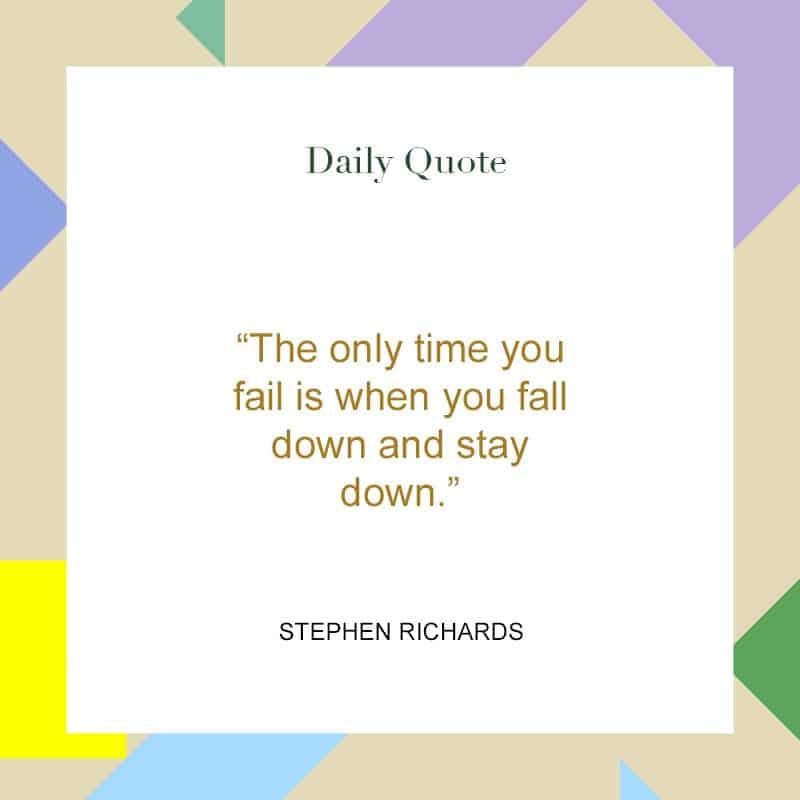 "In every day, there are 1,440 minutes. That means we have 1,440 daily opportunities to make a positive impact." — Les Brown.
"The only time you fail is when you fall down and stay down." — Stephen Richards.
"When you are enthusiastic about what you do, you feel this positive energy. It's very simple." — Paulo Coelho.
"Nothing is impossible. The word itself says, 'I'm possible!'" — Audrey Hepburn
"Success is not final; failure is not fatal: it is the courage to continue that counts." — Winston Churchill.
4. Motivational Quotes of the Day
When you reach a fork in the road, a tough decision, or a challenging project, it can be easy to lose motivation. However, if you take a look at these motivational quotes, they can help you get back on your feet and complete whatever awaits you. Going back to college or introducing a new career path can be terrifying in theory, but words of motivation can help make the process easier in practice. Turn to these whenever you need a boost, or offer them as pieces of advice for those who need it the most.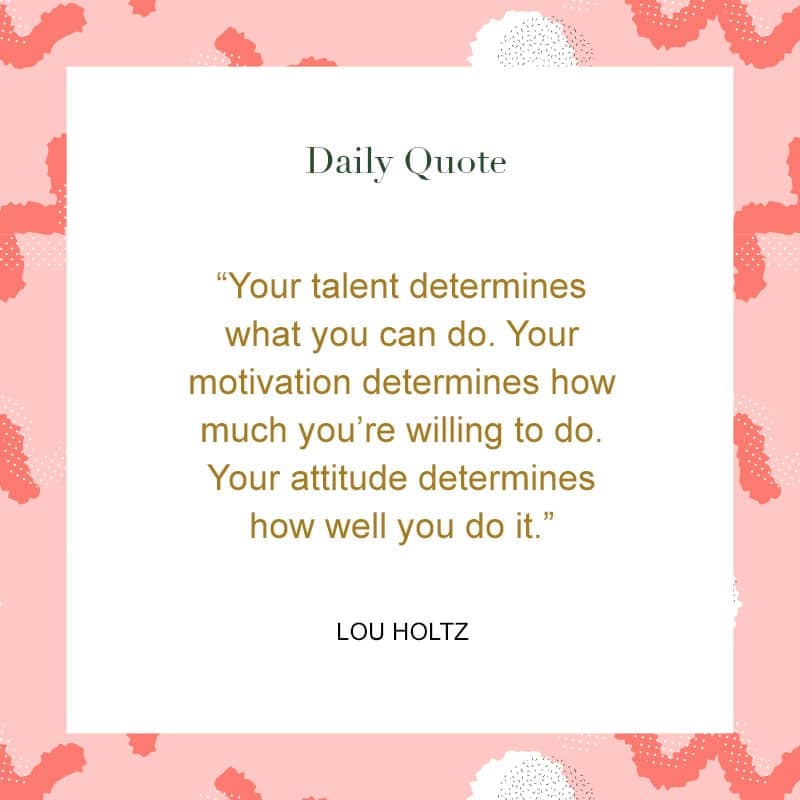 "Your talent determines what you can do. Your motivation determines how much you're willing to do. Your attitude determines how well you do it." —Lou Holtz.
"You are never too old to set another goal or to dream a new dream." — Malala Yousafzai.
"At the end of the day, whether or not those people are comfortable with how you're living your life doesn't matter. What matters is whether you're comfortable with it."— Dr. Phil
"Spread love everywhere you go." — Mother Teresa.
"Do not allow people to dim your shine because they are blinded. Tell them to put some sunglasses on." — Lady Gaga.
5. Encouraging Quotes of the Day
Everyone could use a little pat on the back from time to time, and turning to quotes such as these can encourage you to reach your full potential. Sometimes things don't go to plan or work out the way you expected, but it doesn't mean it's the end of your journey. Share these in an SMS to a loved one before they start their day, or write them down to yourself when you need a little boost. Words of encouragement, no matter how small, can make a huge difference in your day.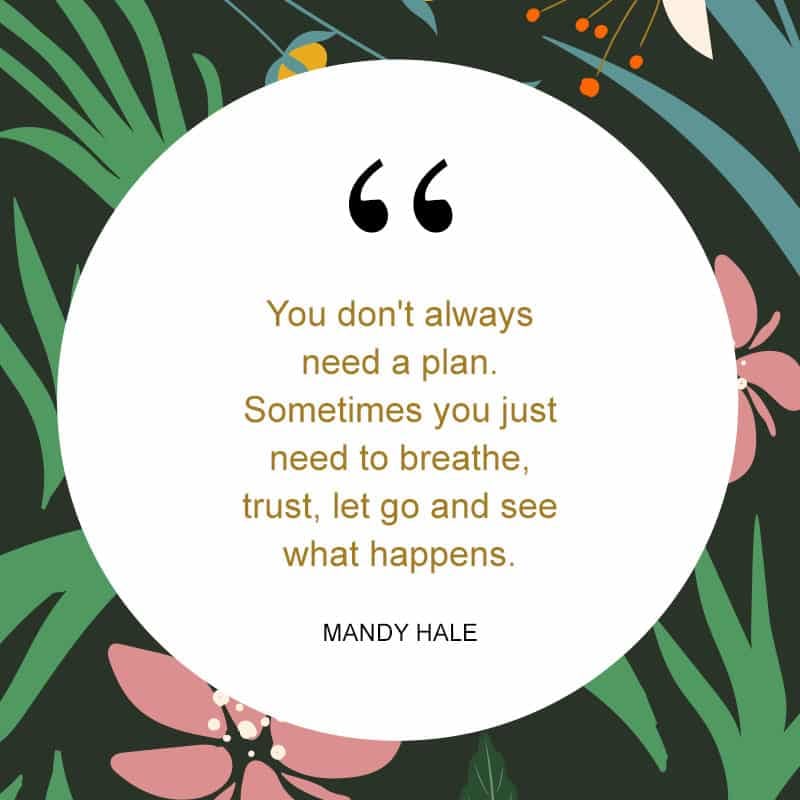 "You don't always need a plan. Sometimes you just need to breathe, trust, let go and see what happens." — Mandy Hale.
"No matter what people tell you, words and ideas can change the world." — Robin Williams.
"I'm not going to continue knocking that old door that doesn't open for me. I'm going to create my own door and walk through that." — Ava DuVernay.
"Believe you can, and you're halfway there." — Theodore Roosevelt.
"Weaknesses are just strengths in the wrong environment." — Marianne Cantwell.
6. Success Quotes of the Day
There is no single definition of success; in fact, it means something different to everyone on this planet. Whether it's money, power, or happiness, we all aim to find our own interpretation of the term in our lives. And the journey to success is often long, winding, and full of hurdles. So on the days when you need to remind yourself of the journey towards success, take a look at these quotes. Honest, raw, and true, they offer words of wisdom and can give you the reassurance that you're on the right track, ready to start the day with a triumphant attitude.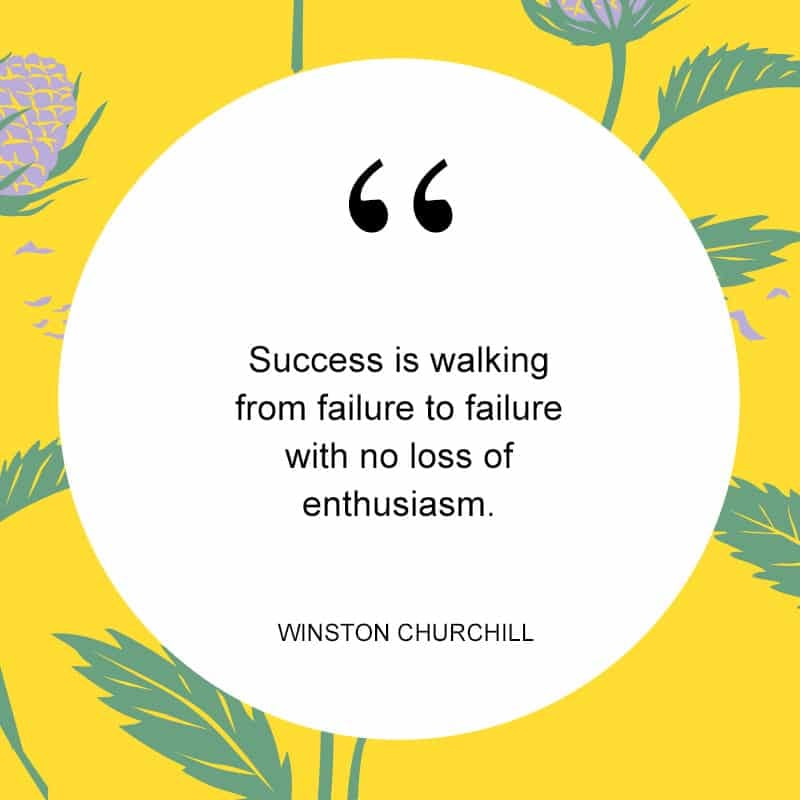 "Success usually comes to those who are too busy to be looking for it." — Henry David Thoreau.
"I find that the harder I work, the more luck I seem to have." — Thomas Jefferson.
"There are two types of people who will tell you that you cannot make a difference in this world: those who are afraid to try and those who are afraid you will succeed." — Ray Goforth.
"Try not to become a man of success. Rather become a man of value." — Albert Einstein.
"Success is walking from failure to failure with no loss of enthusiasm." — Winston Churchill.
7. Funny Quotes of the Day
We could all use a giggle or two in our day, and that's where these quotes come in handy. If you need to perk yourself up and coffee just won't hit, then you can turn to these funny quotes. With sayings from comedians like Jimmy Kimmel and Will Ferrell, you're sure to crack a smile or two. Even inspirational figures like Abraham Lincoln combined humor with wisdom, providing fantastic commentary for you to refer to in daily life. Be it inspiring, out of the ordinary, or just plain relatable, there's sure to be something here to tickle your funny bone.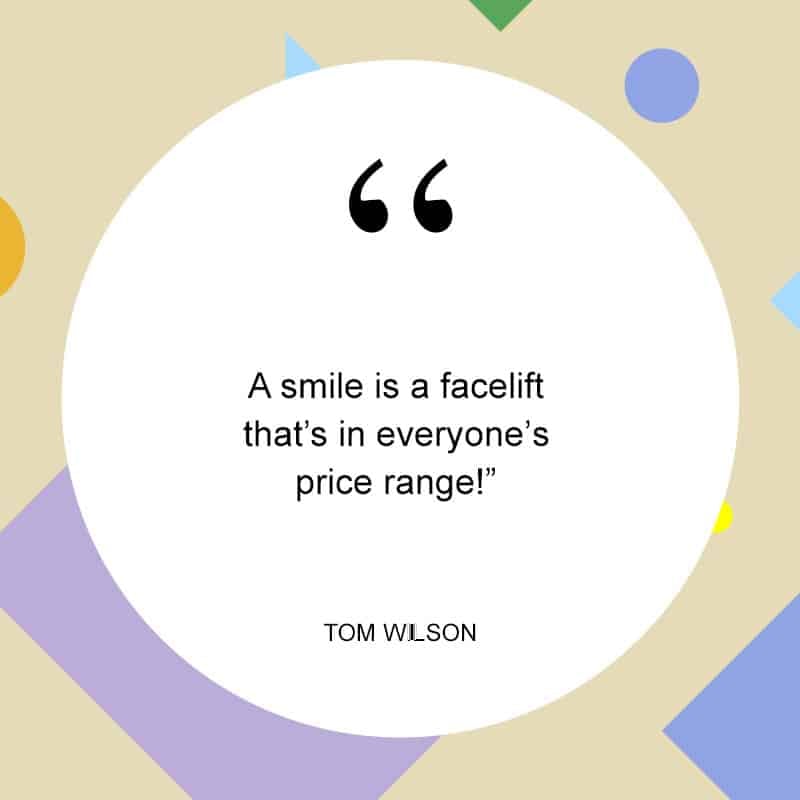 "Before you marry a person, you should first make them use a computer with slow Internet to see who they really are." — Will Ferrell.
"I walk around like everything's fine, but deep down, inside my shoe, my sock is sliding off." —Anonymous.
"I never feel more alone than when I'm trying to put sunscreen on my back." — Jimmy Kimmel.
"Better to remain silent and be thought a fool than to speak out and remove all doubt." —Abraham Lincoln.
"A smile is a facelift that's in everyone's price range!" — Tom Wilson.
8. Quotes of the Day about Life
Characterized as a rollercoaster, a box of chocolates, and everything in between, life is full of joy and ebbs and flows. So when you need a reminder of the incredible journey that we all embark on in our lifetime, let these life quotes guide you. They remind you of the phenomenal memories we make, the risks we take, and the lessons we learn along the way. Use one of these in an Instagram post or say it to yourself if you need to pull your socks up – it can help you reevaluate what is important to you and how you approach your next chapter.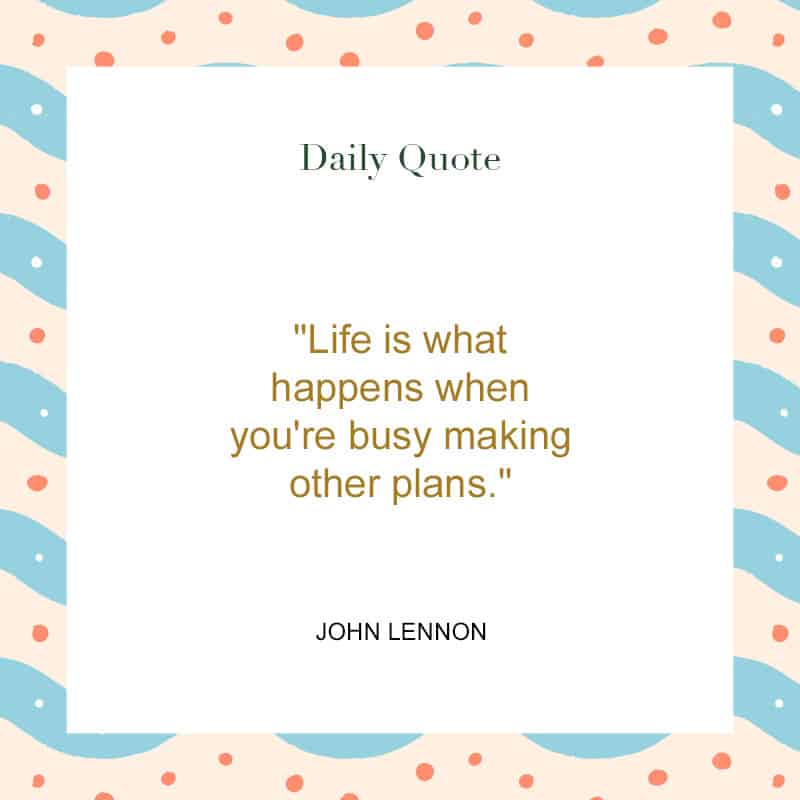 "Life is what happens when you're busy making other plans." — John Lennon
"Get busy living or get busy dying." — Stephen King
"You only live once, but if you do it right, once is enough." — Mae West
"Many of life's failures are people who did not realize how close they were to success when they gave up."– Thomas A. Edison
"If you want to live a happy life, tie it to a goal, not to people or things."– Albert Einstein
9. Short Quotes of the Day
You don't need an essay to evoke feelings of joy, wisdom, happiness, or encouragement. Sometimes, the most powerful statements come in 15 words or less. This selection of short quotes from industry leaders like Babe Ruth, Elton John, and George Clooney can offer a realignment of your values and purpose without using flowery language. They cut straight to the point and leave behind nothing but inspiration and motivation. You can use these as a caption for your next social media post, add them to your mood boards, or write it as a note to yourself if life gets prickly.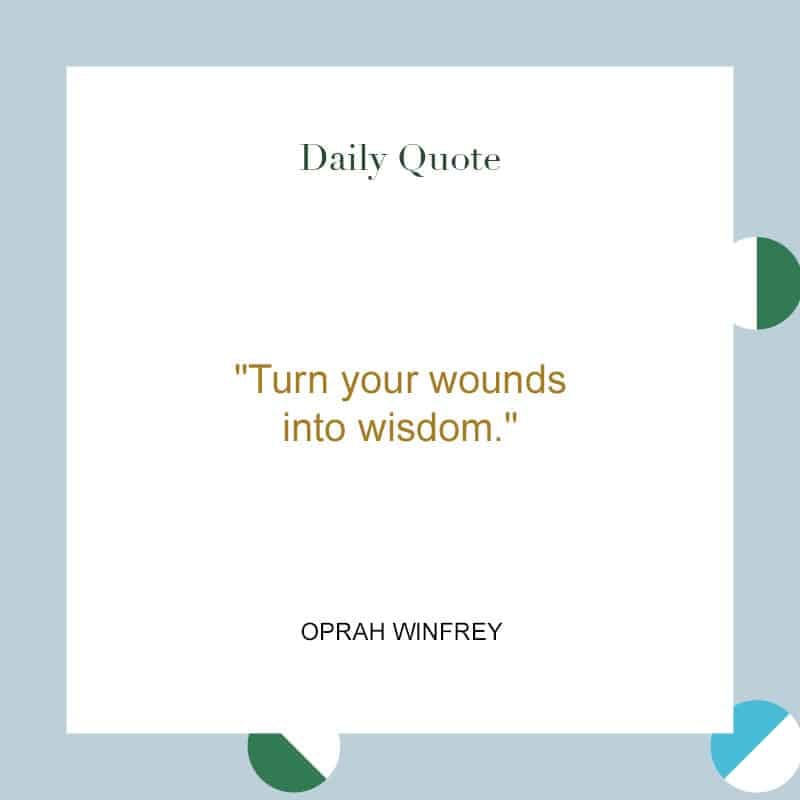 "Never let the fear of striking out keep you from playing the game."– Babe Ruth.
"You never really learn much from hearing yourself speak." ― George Clooney.
"If life were predictable, it would cease to be life, and be without flavor." – Eleanor Roosevelt.
"Live for each second without hesitation." — Elton John.
"Turn your wounds into wisdom." — Oprah Winfrey.
10. Quotes of the Day for Friends
Everyone needs great friends in their lives, someone to turn to when they need encouragement, a pat on the back, or someone to create and share memories. In moments when you find yourself appreciating those closest in your life, why not express your gratitude with one of these friendship quotes? Send one of these sayings to those closest to you – not only do they brighten their day, but they may offer words of support that you didn't know they needed. Everyone deserves to start their day in the right way; create a beautiful morning by sending your friend something from this list.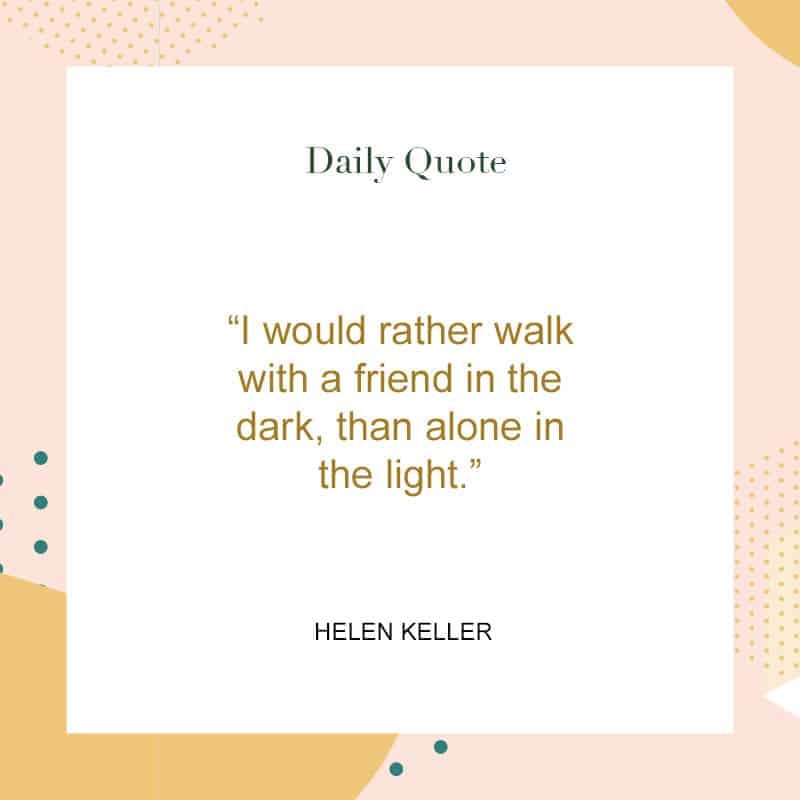 "I would rather walk with a friend in the dark than alone in the light." — Helen Keller.
"Because of you, I laugh a little harder, cry a little less, and smile a lot more." — Unknown.
"True friends are like diamonds—bright, beautiful, valuable, and always in style." — Nicole Richie.
"A good friend knows all your stories. A best friend helped you create them." — Unknown.
"A friend is someone who makes it easy to believe in yourself." — Heidi Wills.
11. Morning Quote of the Day
Let's face it: mornings can be tough. Getting out of bed is often the hardest part of the day, and sometimes we need encouragement to make it to the first steps. But this can be a thing of the past if you turn to these inspirational good morning quotes. Refer to them in a daily affirmation process, write them down and stick them to the mirror when you're getting ready. Alternatively, you can share them with the world in a Tweet or as a Facebook status. Either way, you will wake up on the right side of the bed and promote feelings of optimism and joy when you read this selection.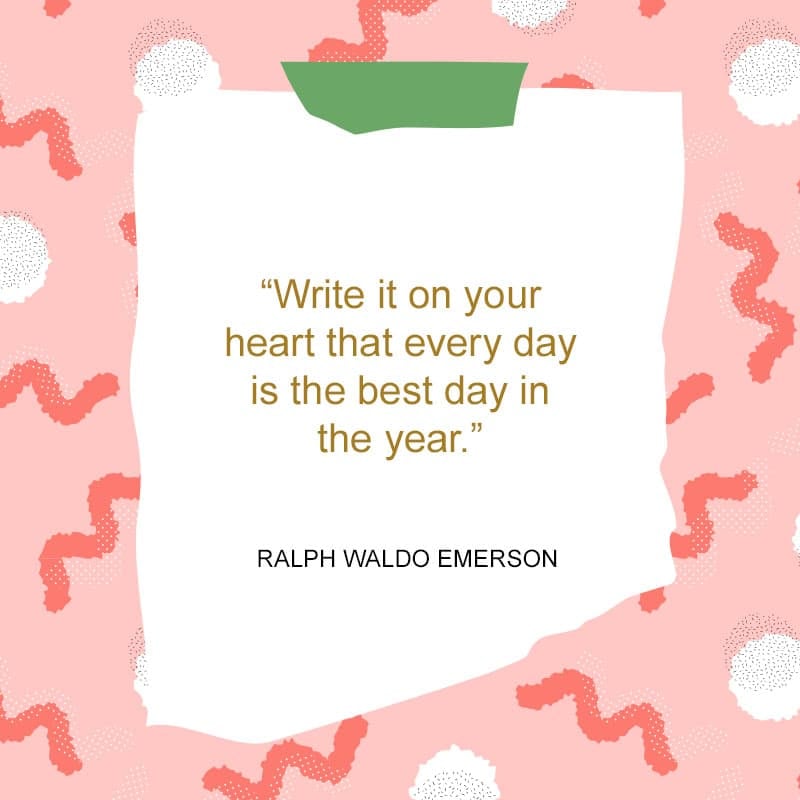 "Write it on your heart that every day is the best day in the year." – Ralph Waldo Emerson.
"I get up every morning, and it's going to be a great day. You never know when it's going to be over, so I refuse to have a bad day." – Paul Henderson.
"An early-morning walk is a blessing for the whole day." – Henry David Thoreau.
"Every morning, I wake up saying, 'I'm still alive, a miracle.' And so I keep on pushing." — Jim Carrey.
"If you're changing the world, you're working on important things. You're excited to get up in the morning." – Larry Page.
12. Quotes of the Day at the End of the Day
You've ended your shift, closed your laptop, and are ready to come home after a long day. Sometimes we have fantastic and productive days, others not so much, but all are worthy of praise and relaxation. Prepare for the next day and focus on the good by turning to this selection of quotes. Encouraging and filled with wisdom, they can inspire you to keep chugging forward if you've had a rough few hours or to stay on the right track.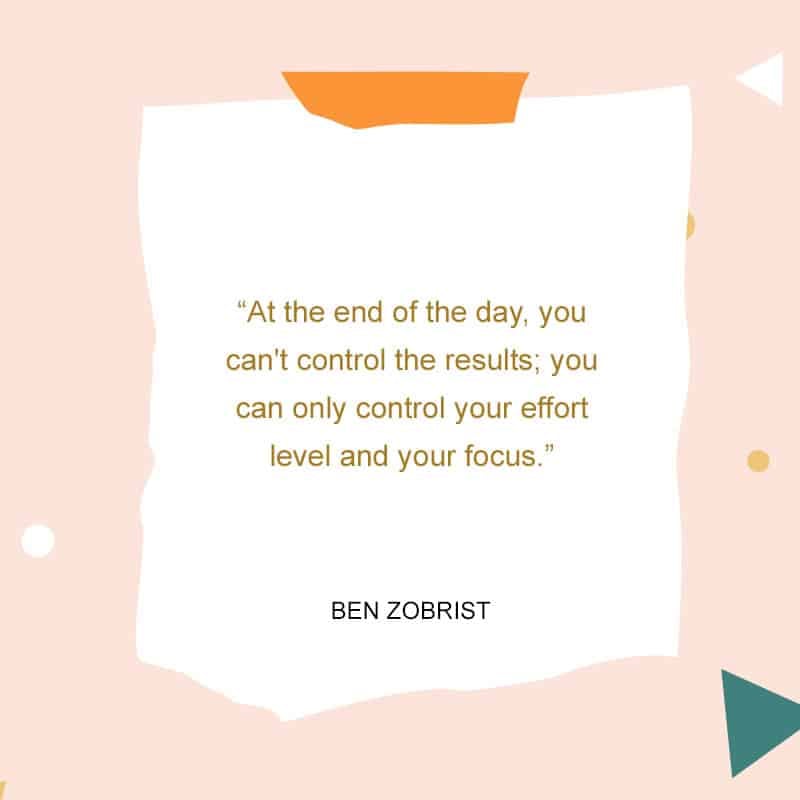 "At the end of the day, remind yourself that you did the best you could today, and that is good enough." ― Lori Deschene.
"Each and every simple thing done throughout the day with absolute excitement brings amazing results at the end of the day."― Purvi Raniga.
"Every end of every day is the most important time of that day because you confront with your past and you obtain a chance for tomorrow not to repeat your past mistakes!" ―Mehmet Murat İldan.
"At the end of the day, you can't control the results; you can only control your effort level and your focus." ― Ben Zobrist.
"You go through life wondering what is it all about, but at the end of the day, it's all about family." ― Rod Stewart.
13. Thought of the Day Quotes
We all need guidance every now and then, and if you are finding yourself struggling for motivation or encouragement, let these words of wisdom guide you. The thought of the day quotes below come from some of the world's most incredible people and poets, Muhammed Ali, Swami Vivekananda, and Mahatma Gandhi, plus many more. They offer nuggets of knowledge and guidance for the day ahead and make for excellent reminders if you need a pick-me-up or want to remind a loved one of the silver linings in life.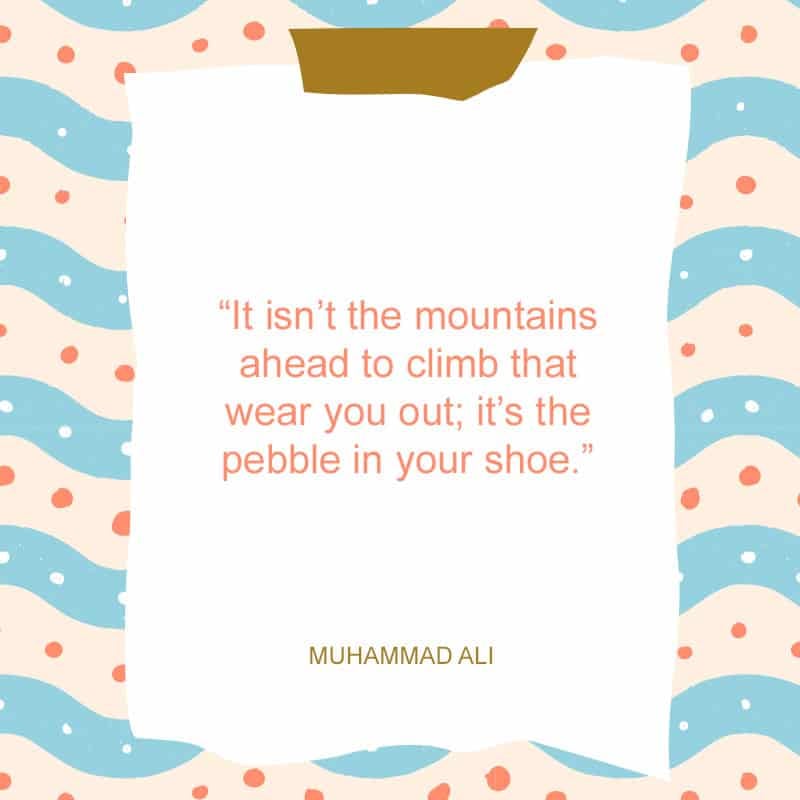 "You have to grow from the inside out. None can teach you; none can make you spiritual. There is no other teacher but your own soul." – Swami Vivekananda.
"It isn't the mountains ahead to climb that wear you out; it's the pebble in your shoe." – Muhammad Ali.
"You have to dream before your dreams can come true." – A.P.J Abdul Kalam.
"The best way out is always through." – Robert Frost.
"Live as if you were to die tomorrow. Learn as if you were to live forever." – Mahatma Gandhi.
14. Business Quote of the Day
Unpredictable and fickle, the business rollercoaster is fast-paced and can often leave you feeling unsure of yourself. But if times get tough or you're seeking words of inspiration, look no further than this selection of quotes. Every single successful person has experienced rejection, times of doubt, and uncertainty, but as they got back up and continued on their route, they learned important lessons. Here, you will find some of the core parts of these teachings, which you can apply to your own life on a daily basis. Don't be afraid to share these on your LinkedIn if you wish to encourage others in your own journey.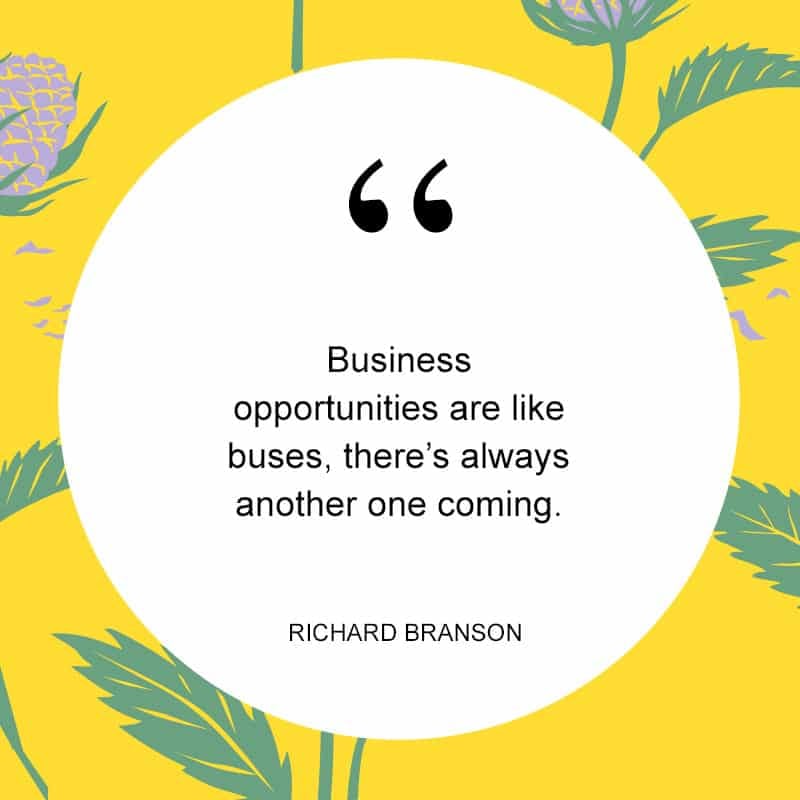 "Business opportunities are like buses; there's always another one coming." – Richard Branson.
"Every problem is a gift—without problems, we would not grow." – Anthony Robbins.
"And the day came when the risk to remain tight in a bud was more painful than the risk it took to blossom." – Anaïs Nin.
"There's no shortage of remarkable ideas, what's missing is the will to execute them." – Seth Godin.
"If you really look closely, most overnight successes took a long time." – Steve Jobs.
15. Love Quote of the Day
Love is an incredible feeling. No one knows what it looks like, and it touches people in different ways, but we all rely on it throughout our lives. So it's important to remember those closest to you and how much they mean to you – we choose to do it in the form of quotations. Starting your day off on the right foot or brightening someone else's afternoon with a pick-me-up such as these love quotes can encourage feelings of optimism and joy, helping them to get through the day and reach their full potential. Plus, these are essentially a written version of a hug – who doesn't love hugs?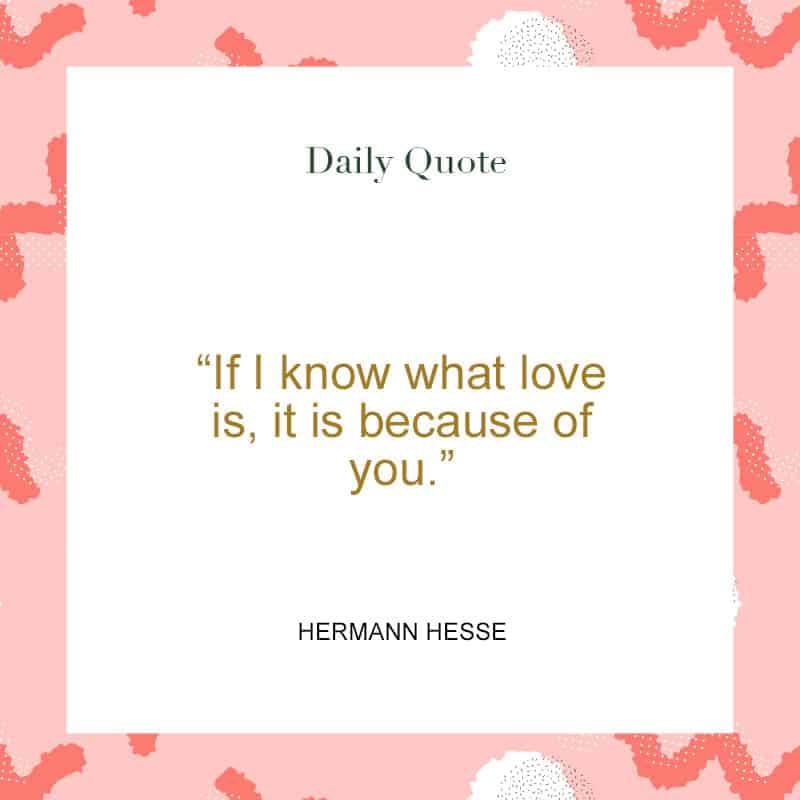 "As he read, I fell in love the way you fall asleep: slowly, and then all at once." – John Green.
"Loved you yesterday, love you still, always have, always will." – Elaine Davis.
"I saw that you were perfect, and so I loved you. Then I saw that you were not perfect, and I loved you even more." – Angelita Lim.
"If I know what love is, it is because of you." – Hermann Hesse.
"I swear I couldn't love you more than I do right now, and yet I know I will tomorrow." – Leo Christopher.
16. Quote of the Day for Students
Staying up late to complete an assignment, waking at the crack of dawn for a lecture, and studying with your group of friends – the life of a student is unlike anything else. And throughout our education, we could all use words of wisdom to encourage greatness. No matter what you are studying, it's important to invite more knowledge into your life and be open to new ideas – let these quotes be a guiding light for you every step of the way.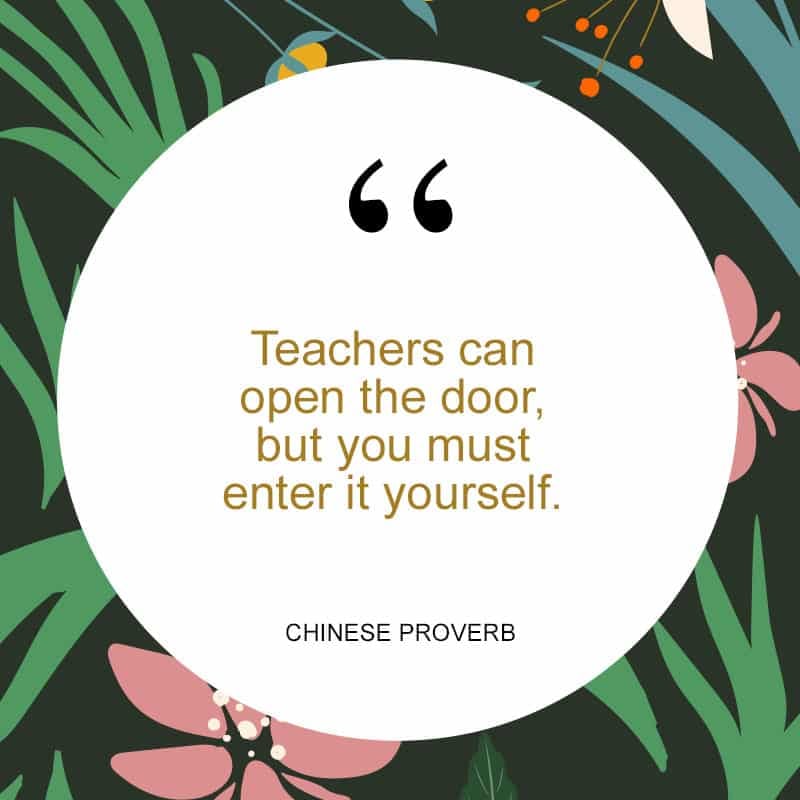 "Teachers can open the door, but you must enter it yourself." — Chinese Proverb.
"The beautiful thing about learning is that no one can take it away from you." — B.B. King.
"Education is the most powerful weapon you can use to change the world." — BB King.
"The mind is not a vessel to be filled but a fire to be ignited." – Plutarch.
"Don't let what you cannot do interfere with what you can do." — John Wooden.
17. Quote of the Day for Kids
You're never too young to learn from the greatest voices of a generation, and these quotes prove that. From Yoda to Oprah, there are countless inspiring messages and voices to encourage kids to grow and prosper. All of these selected quotes can apply to any stage of a kid's life – from pre-K to senior year, children and young adults of all ages need a helping hand from those they admire the most. We encourage you to send one of these as an SMS for them to start their day or write it on a note for their lunchbox. This way, they can feel a boost of optimism from someone they love and help them finish the day the right way.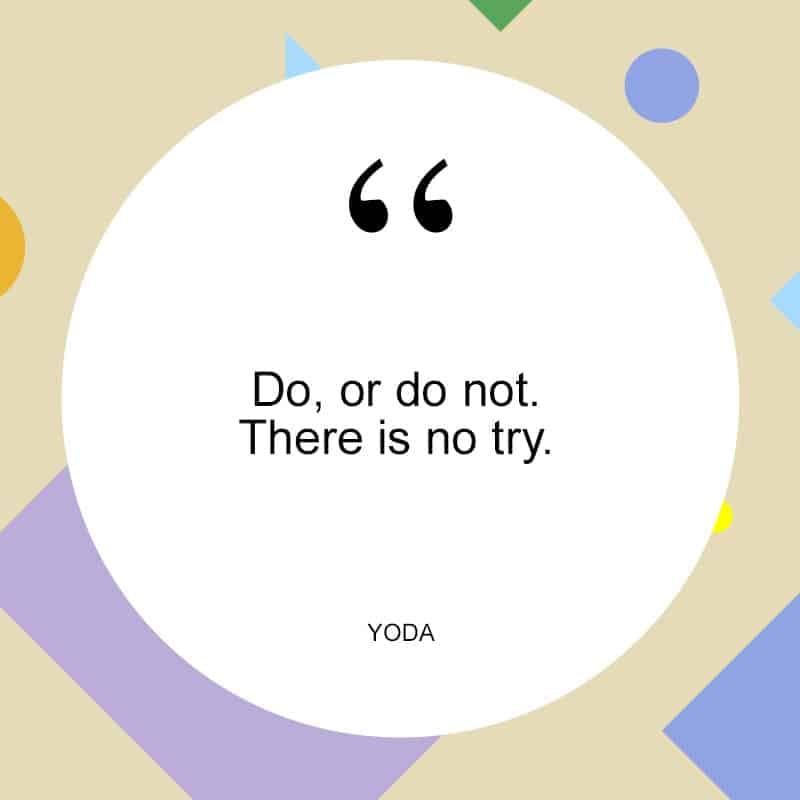 "You receive from the world what you give to the world." – Oprah Winfrey.
"Preparation is the key to success." – Alexander Graham Bell.
"It's not what happens to you, but how you react to it that matters." – Epictetus.
"Do, or do not. There is no try." – Yoda, The Empire Strikes Back.
"Don't cry because it's over. Smile because it happened."– Dr. Seuss.
18. Recovery Quotes of the Day
The first step towards recovery is acceptance, but this is often also the hardest. The road to restoration of the self is arduous and long, and you will often find yourself falling off the wagon. When these times come, and you need help to secure yourself back on track, let these quotes be of service. They offer words of wisdom from those who have experience and can offer a light at the end of the tunnel, no matter how long. Remember, you are surrounded by people who love and support you, and you can always try again if you fail the first time.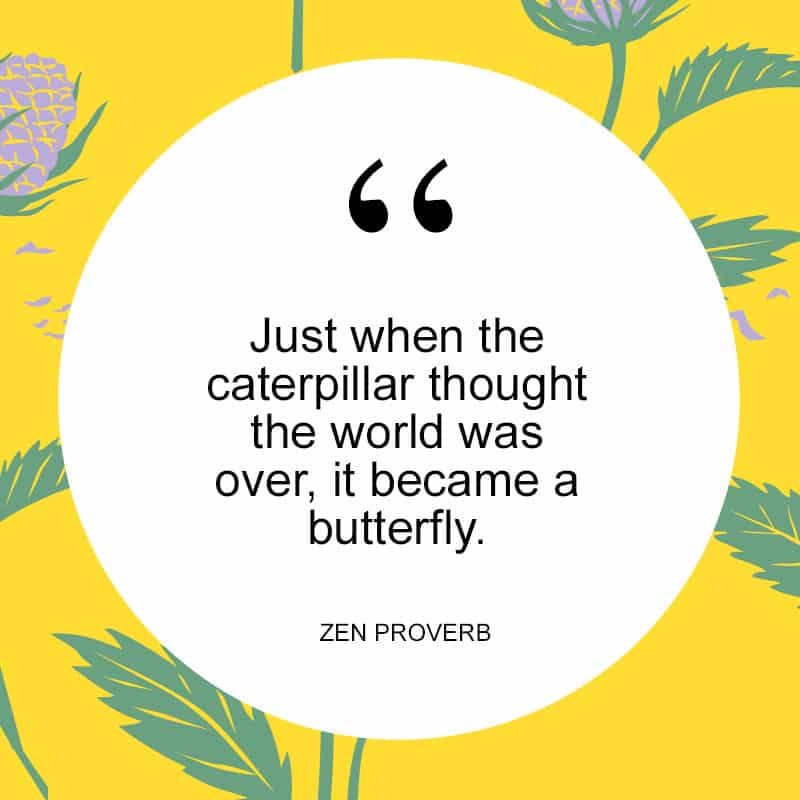 "Just when the caterpillar thought the world was over, it became a butterfly." – Zen proverb.
"Expose yourself to your deepest fear; after that, fear has no power." – Jim Morrison.
"Only in the darkness can you see the stars." – The Rev. Dr. Martin Luther King Jr.
"The road to Recovery will not always be easy, but I will take it one day at a time, focusing on the moments I've dreamed about for so long." — Amanda Lindhout.
"Recovery is something that you have to work on every single day, and it's something that it doesn't get a day off." — Demi Lovato.
19. Spiritual Quotes of the Day
We all turn to different sources when we need to feel inspired, collected, and ready to tackle the day. Those who seek spirituality in their search for success and happiness – look no further. These quotes encapsulate the spirit and eternal connection we feel with everyone on the planet and how it can guide you through anything thrown your way. Sometimes you need to sit back and reflect on all that you are blessed with in life, and things fall into place. When the time comes and you need a bit of extra encouragement, turn to these quotes, as they can realign you and connect you to the right path once again.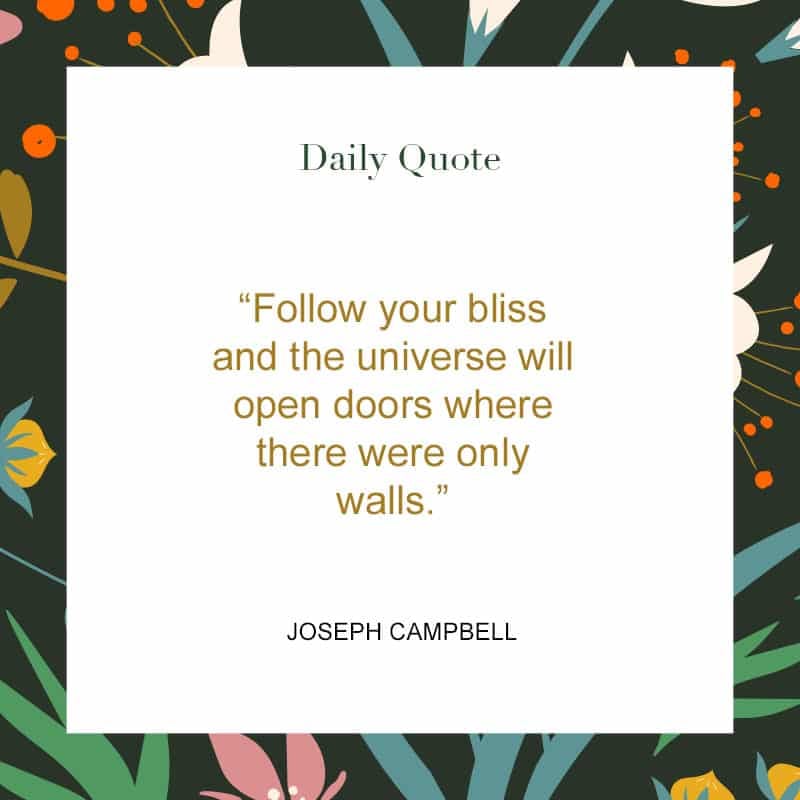 "Follow your bliss, and the universe will open doors where there were only walls." – Joseph Campbell.
"Awakening is not changing who you are, but discarding who you are not." – Deepak Chopra.
"I understand once again that the greatness of God always reveals itself in the simple things." – Paulo Coelho.
"You are never alone. You are eternally connected with everyone." – Amit Ray.
"We are not human beings having a spiritual experience. We are spiritual beings having a human experience." – Pierre Teilhard de Chardin.
20. Bible Quotes of the Day
The Bible is filled to the brim with incredible and beautiful passages that can inspire greatness and remind you of the wonderful miracle of life. In times of stress or tension, turn to the word of the Lord to help you find the guiding light. Waking up in the morning and referring to these inspirational quotes can put you in the right frame of mind for the day, or if you need a boost before a particularly difficult event, they can offer the perfect solution.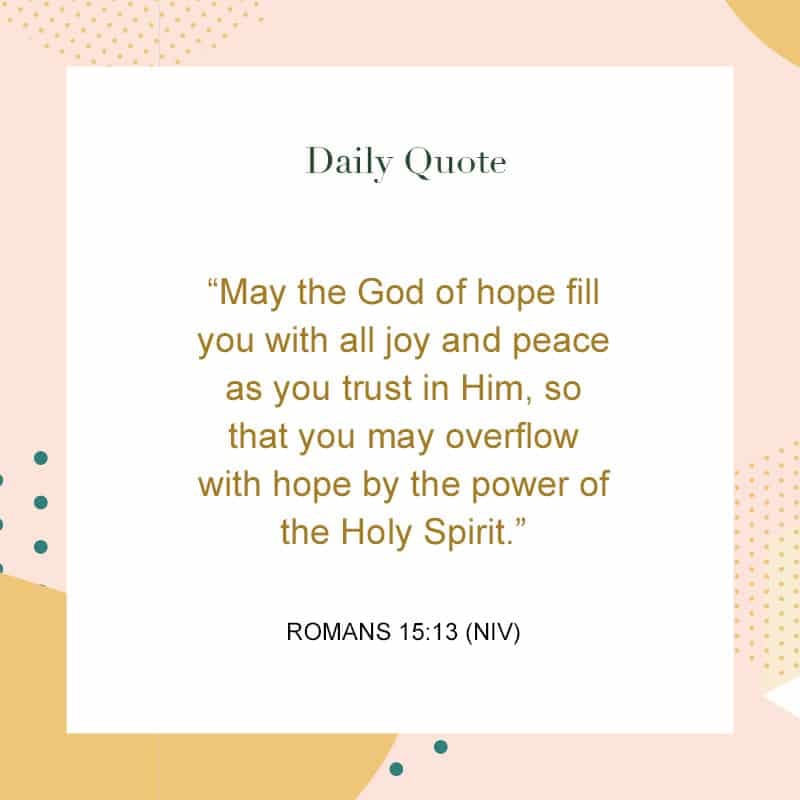 "In the world, you will have tribulation. But take heart; I have overcome the world." – John 16:33.
"So do not fear, for I am with you; do not be dismayed, for I am your God. I will strengthen you and help you; I will uphold you with my righteous right hand." – Isaiah 41:10 (NIV).
"Do not be anxious about anything, but in every situation, by prayer and petition, with thanksgiving, present your requests to God. And the peace of God, which transcends all understanding, will guard your hearts and your minds in Christ Jesus." – Philippians 4:6–7 (NIV).
"Trust in the LORD with all your heart, and do not lean on your own understanding. In all your ways, acknowledge Him, and He will make straight your paths." – Proverbs 3:5–6.
"May the God of hope fill you with all joy and peace as you trust in Him, so that you may overflow with hope by the power of the Holy Spirit." – Romans 15:13 (NIV).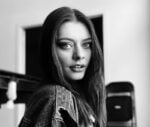 Alexandra Feiam is an experienced fashion writer who holds a degree in journalism. She has an impressive portfolio and expertise working as the Editor at Power Retail and Commercial Content Editor at Newscorp. Ally has been writing for The TrendSpotter since 2018, and her work has been featured in notable publications such as The Herald Sun, Arirang TV South Korea, Kidspot, The House of Wellness, and The Daily Telegraph.
SUBSCRIBE TO OUR NEWSLETTER
Subscribe to our mailing list and get interesting stuff and updates to your email inbox.