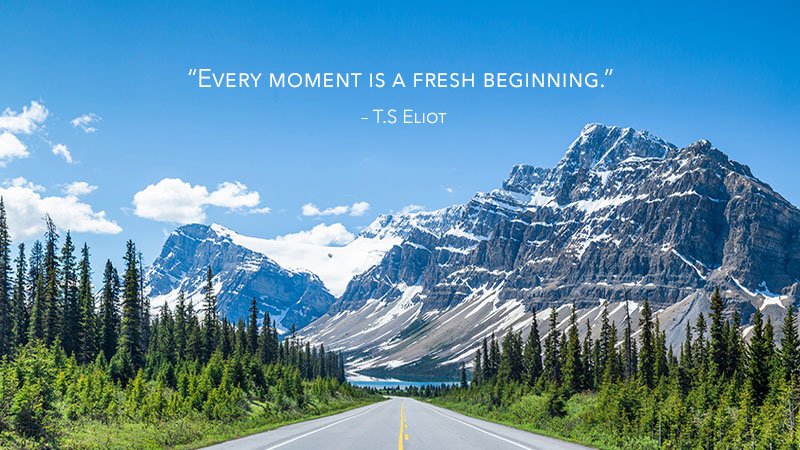 You don't need gigantic words of inspiration to feel encouraged. Often, it's the shortest sentences that can have the largest impact. That's where these incredible expressions come into play. Not only are they perfect for any opportunity, but they can inspire you and those close to you in times of need. Whether you're looking for words of support or want to spread the love, we've compiled the perfect list of short quotes for you.
1. Short Inspirational Quotes
Everyone has those days where you need a bit of inspiration, and if you are struggling to find motivation, turn to these short inspirational quotes for help. While they are short in length, they certainly pack a punch and can give you endless opportunities for growth and encouragement. Refer to them in the morning when you wake up, before you complete a large project or if you simply need a midday boost. There are so many inspiring figures on this list to get you through the day.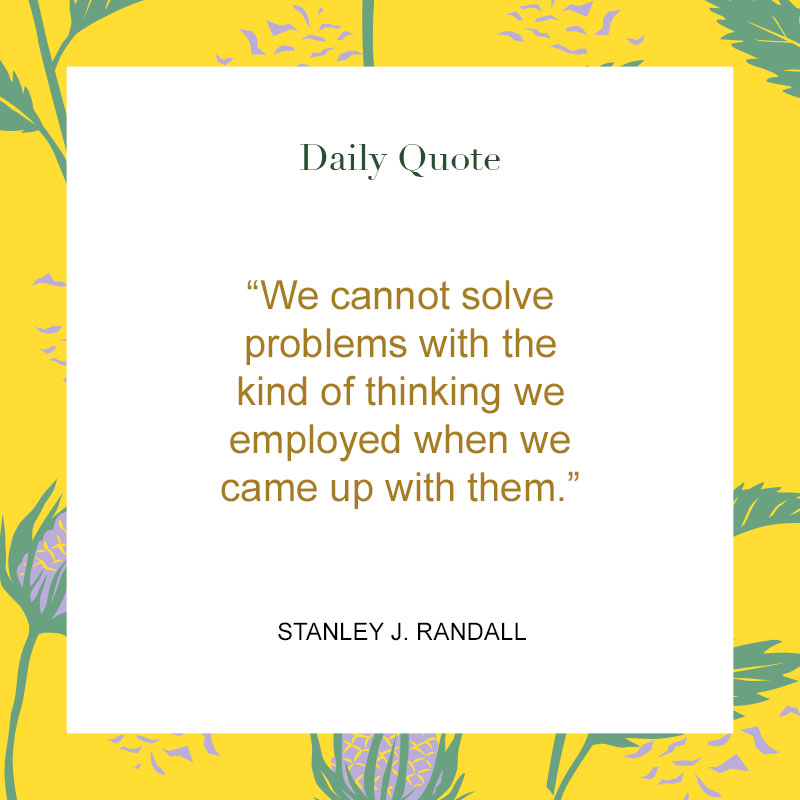 "We cannot solve problems with the kind of thinking we employed when we came up with them." — Albert Einstein.
"Learn as if you will live forever, live like you will die tomorrow." — Mahatma Gandhi.
"I never dreamed about success. I worked for it." —Estée Lauder.
"Don't let yesterday take up too much of today." — Will Rogers.
2. Short Love Quotes
There is nothing quite like love. While you can't see it, it's definitely something you can feel – however, sometimes, it's hard to put it into words. That's where these short love quotes come into play. Not only do they perfectly express overwhelming, changing, and everlasting love, and only within a few words. From iconic authors such as John Green to poets like Angelita Lim, you can share these with the closest to you and express yourself like never before.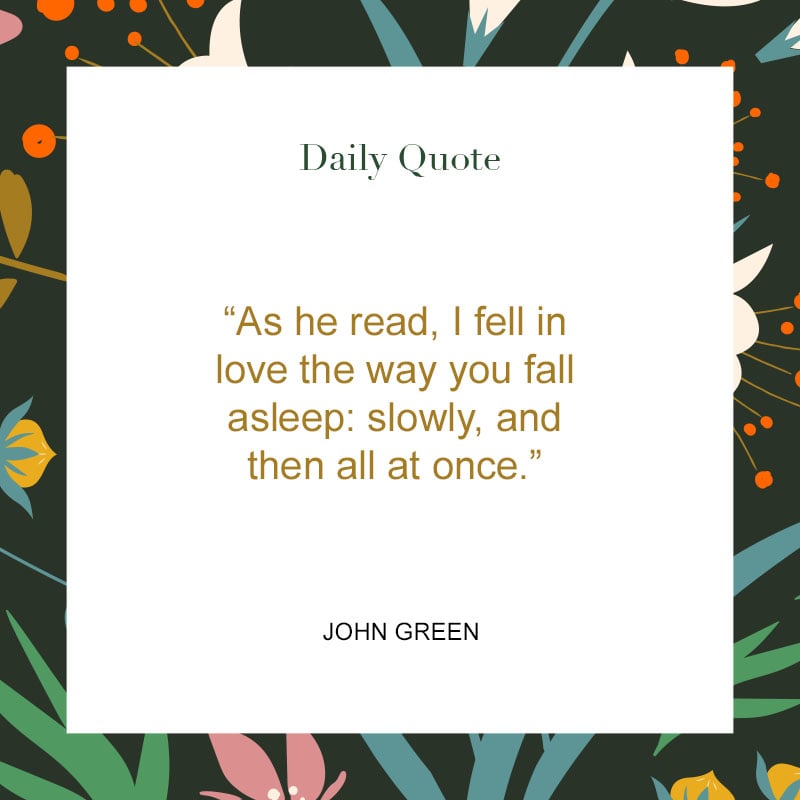 "As he read, I fell in love the way you fall asleep: slowly, and then all at once." – John Green.
"Loved you yesterday, love you still, always have, always will." – Elaine Davis.
"I saw that you were perfect, and so I loved you. Then I saw that you were not perfect, and I loved you even more." – Angelita Lim.
"If I know what love is, it is because of you." – Hermann Hesse.
3. Short Deep Quotes
To share meaningful thoughts, you don't have to write a dissertation. In fact, it can often be the shortest quotes that have the deepest meaning. From the daily challenges in life to discovering spirituality, these sayings and expressions can perfectly describe your situation and offer advice. Share these as a caption for your social media posts, send them to your friends and family in the morning, or simply say them to yourself in the morning as part of your daily routine.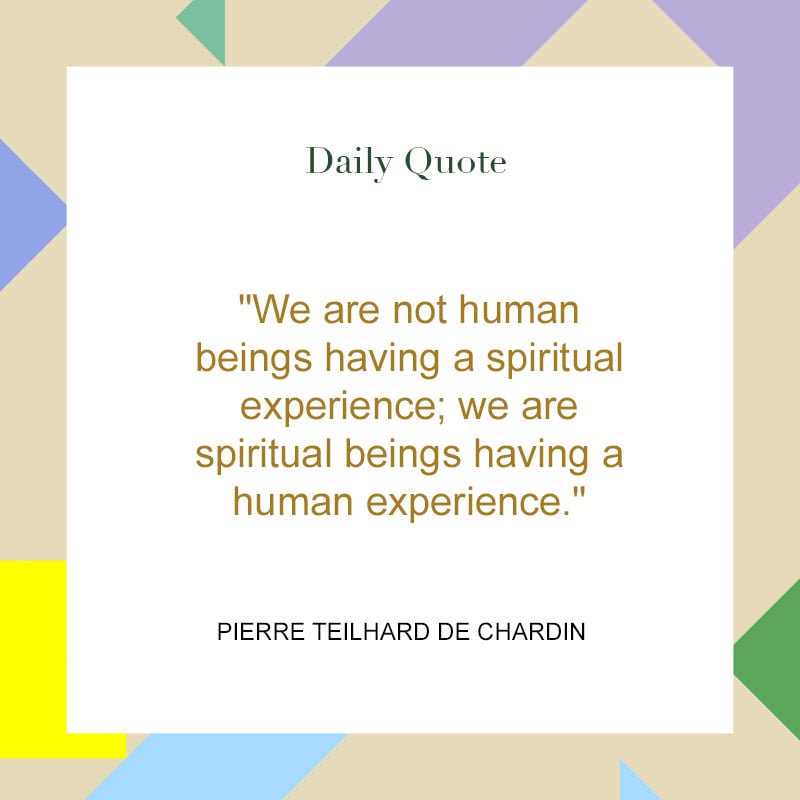 "You are only as free as you think you are, and freedom will always be as real as you believe it to be."― Robert M. Drake.
"Life is not a problem to be solved, but a reality to be experienced." – Soren Kierkegaard.
"We are not human beings having a spiritual experience; we are spiritual beings having a human experience." – Pierre Teilhard de Chardin.
"Challenges are what make life interesting. Overcoming them is what makes life meaningful." – Joshua Marine.
4. Short Motivational Quotes
Are you trying to reach a new goal and finding it hard to get yourself up and running? These short quotes may just be the perfect kick you need to get going. We have found some amazing and influential figures in this list, such as Steve Jobs and Winston Churchill, who have penned the perfect methods of motivation for various tasks and goals. Turn to these when you need a bit of a push, or send it to those close to you who may need it.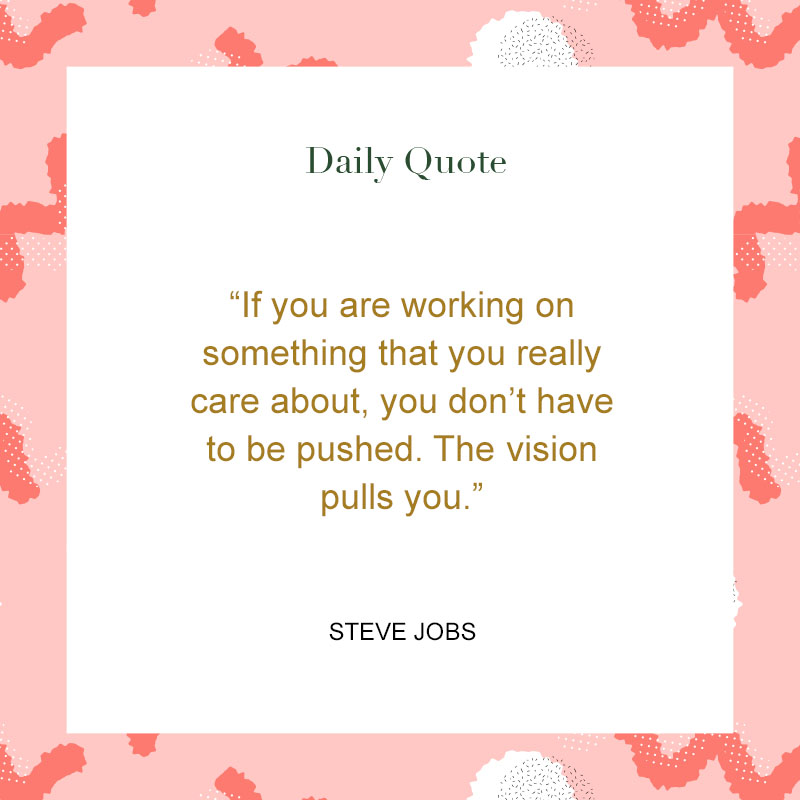 "Develop success from failures. Discouragement and failure are two of the surest stepping stones to success." —Dale Carnegie.
"Success is getting what you want, happiness is wanting what you get." ―W. P. Kinsella.
"The pessimist sees difficulty in every opportunity. The optimist sees opportunity in every difficulty." — Winston Churchill.
"If you are working on something that you really care about, you don't have to be pushed. The vision pulls you." — Steve Jobs.
5. Short Positive Quotes
Life is great, but sometimes we go through stages where we feel the opposite. That's why quotes such as these are so important. And to get yourself back on your feet or encourage positivity, you don't need to read an entire thesis or long paragraphs. In fact, there are less than 15 words in this selection, but they provide priceless feelings of happiness and words of affirmation. These are wonderful short positive quotes to turn to when you begin a new journey, need a self-esteem boost, or simply want to start the day off right.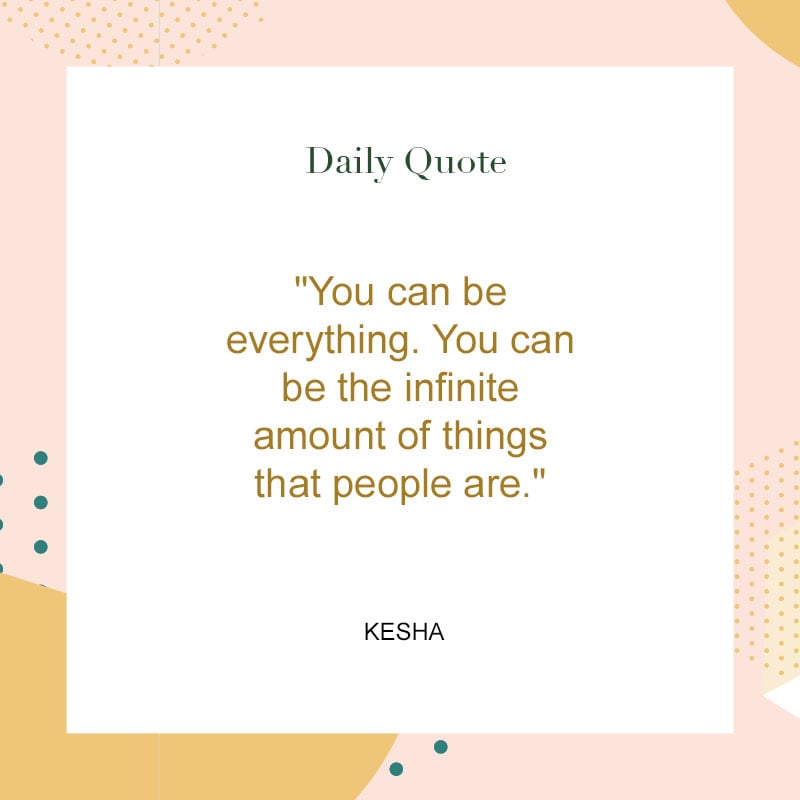 "You define your own life. Don't let other people write your script." — Oprah Winfrey.
"You are never too old to set another goal or to dream a new dream." — Malala Yousafzai.
"You can be everything. You can be the infinite amount of things that people are." — Kesha.
"Belief creates the actual fact." — William James.
6. Short Quotes About Life
Just like a rollercoaster, everyone's lives are filled with highs and lows. No matter what life throws at you, there is always someone who understands how you feel and can offer advice or words of inspiration to get you through. These short quotes about life are no exception. We all have to take risks and sometimes need the backing from others to get us through the journey. Inspirational figures in this selection can help you guide yourself through anything that life throws at you. Refer back to these whenever you need them – add them to a mood board or read them to yourself as a daily reminder.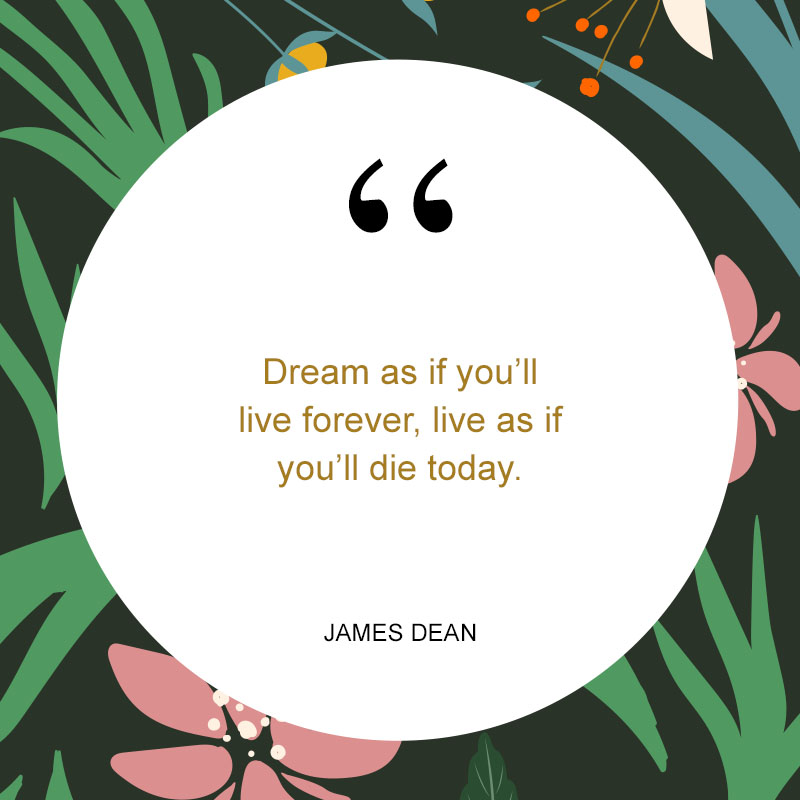 "Dream as if you'll live forever, live as if you'll die today." – James Dean.
"Change the world by being yourself." – Amy Poehler.
"Determine your priorities and focus on them." – Eileen McDargh.
"Life becomes easier when you learn to accept the apology you never got." – R. Brault.
7. Life is Short Quotes
While the saying 'life is short; can often feel trivial, it's far truer than many realize. These quotes encapsulate how fleeting our lives are and why you should make the most of every moment you get. From a new adventure in your career, a spontaneous holiday, or just getting on with your daily routine, everyone needs a reminder of the importance of taking risks and living life to the fullest. So use these as a reminder of how precious our existence is, and turn to them if ever you feel the need for a pick-me-up!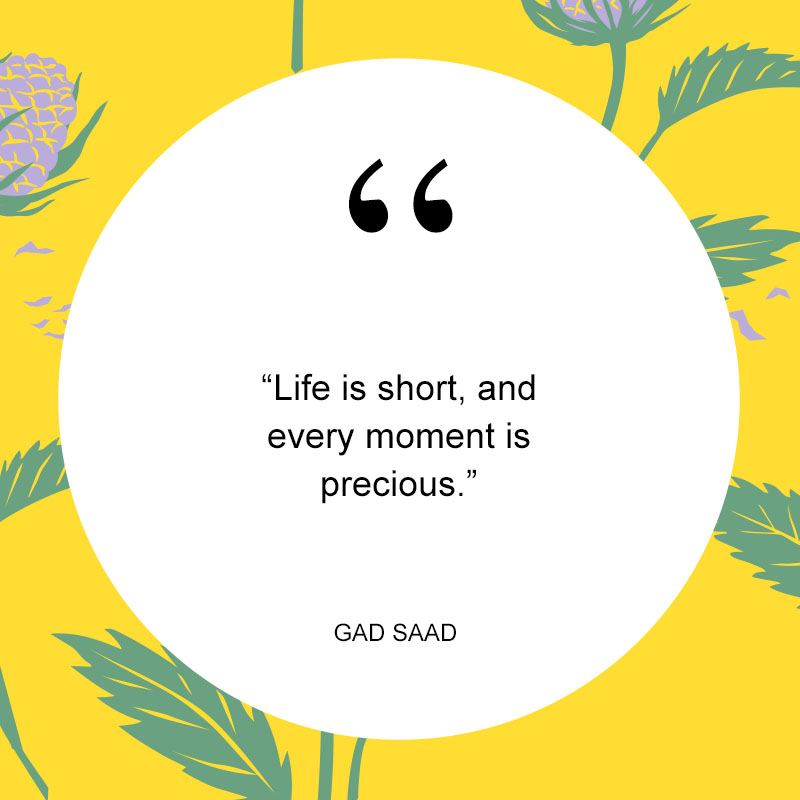 "Life is short, and every moment is precious." – Gad Saad.
"After all, life is too short to be anything but happy." – Karl Marx.
"Our time in this life is limited. And how we respect that time will create greater possibility for fulfillment." – Ruben Papian.
"Life is short. You've got to live your dreams." – Tiffany Darwish.
8. Short Family Quotes
Those that support and nurture you to be your best are often your family, and these quotes perfectly describe why they can be such a meaningful presence in your life. Although we can't choose our family, we can appreciate the lengths they go to keep us safe and the beautiful memories we make with them. Share these short expressions in a cute social media post, write them in a birthday card to your parent, or simply send them to your group chat when you feel the need. We're sure they'll feel the love!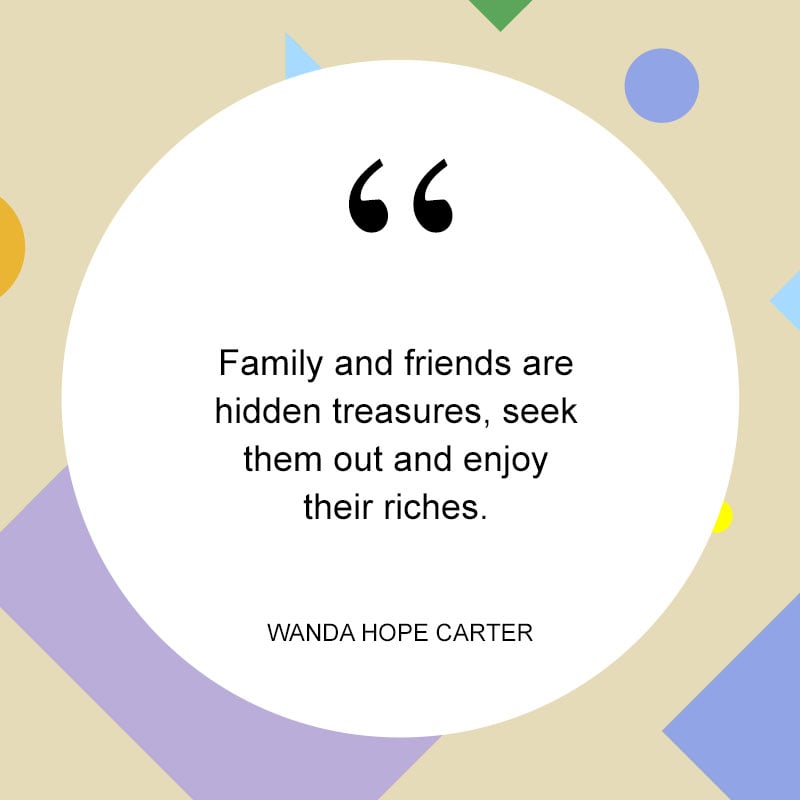 "Family and friends are hidden treasures, seek them out and enjoy their riches." – Wanda Hope Carter.
"The memories we make with our family is everything." – Candace Cameron Bure.
"Everyone needs a house to live in, but a supportive family is what builds a home." – Anthony Liccione.
"In time of test, family is best." – Burmese Proverb.
9. Short Best Friend Quotes
Where would you be without your best friend? And where would they be without you? We all need people in our life that give us endless laughter sessions, offer a shoulder to cry on, and create lifelong memories. These short friendship quotes about best friends aren't just about someone you like; they're about someone you love. From Eleanor Roosevelt to famous proverbs, there are endless ways to express your appreciation for your bestie. Choose some of these to share the love!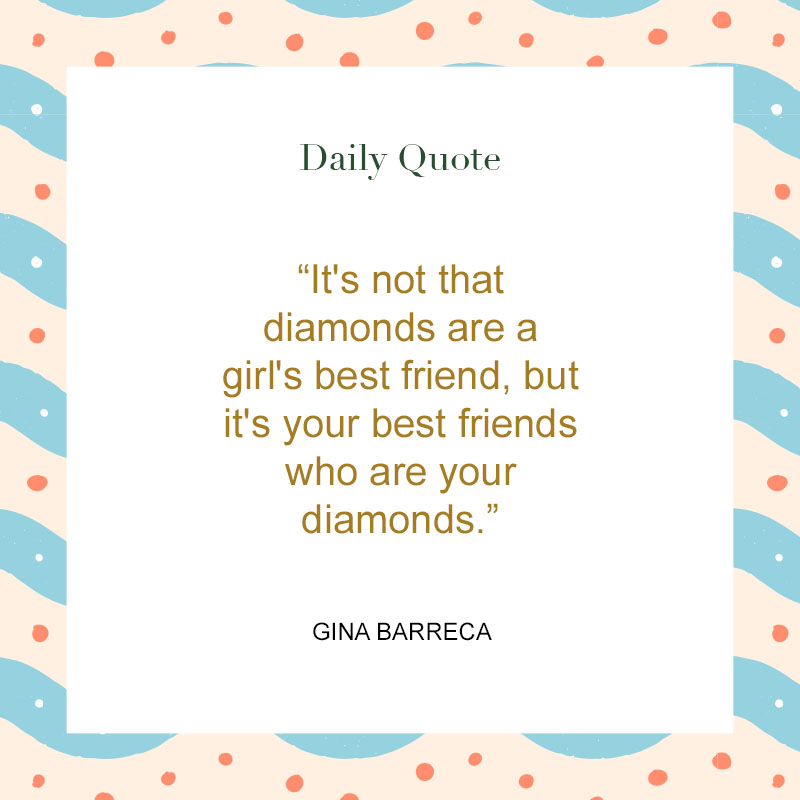 "It's not that diamonds are a girl's best friend, but it's your best friends who are your diamonds." – Gina Barreca.
"Many people will walk in and out of your life, but only true friends will leave footprints in your heart." – Eleanor Roosevelt.
"There are friends, there is family, and then there are friends that become family." – Unknown.
"A good friend is like a four-leaf clover: hard to find and lucky to have." – Irish Proverb.
10. Short Funny Quotes
Ever find yourself in need of a chuckle? Then look no further than these hilarious short funny quotes. They're shot, but they certainly tickle the funny bone! From comedians like Bill Murray to cheeky Czech proverbs, there are so many different funny expressions in this list that are sure to garner a giggle. Use some of these on Twitter, send them to a friend who may require a mood boost, or add them to a mood board for inspiration.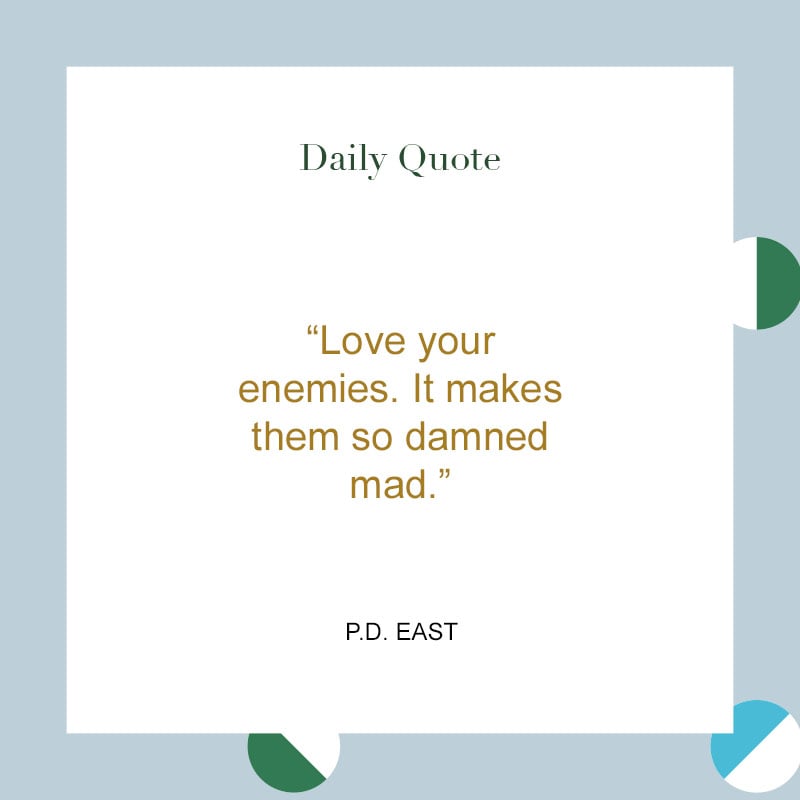 "The difference between stupidity and genius is that genius has its limits." – Albert Einstein.
"Having a smoking section in a restaurant is like having a peeing section in a pool." – Bill Murray.
"Love your enemies. It makes them so damned mad." – P.D. East.
"The early bird catches the worm, eats more, and dies sooner." – Czech proverb.
11. Short Love Quotes For Him
When you need to find the words to describe your love for someone, but you just can't seem to get it right, why not give these love quotes a try? What they lack in length, they make up for in substance. In only a few words, they convey the love you feel for the man in your life. We've compiled a list of the most heartfelt and honest feelings that you can have for a significant other – from famous literature to authors and everyone in between.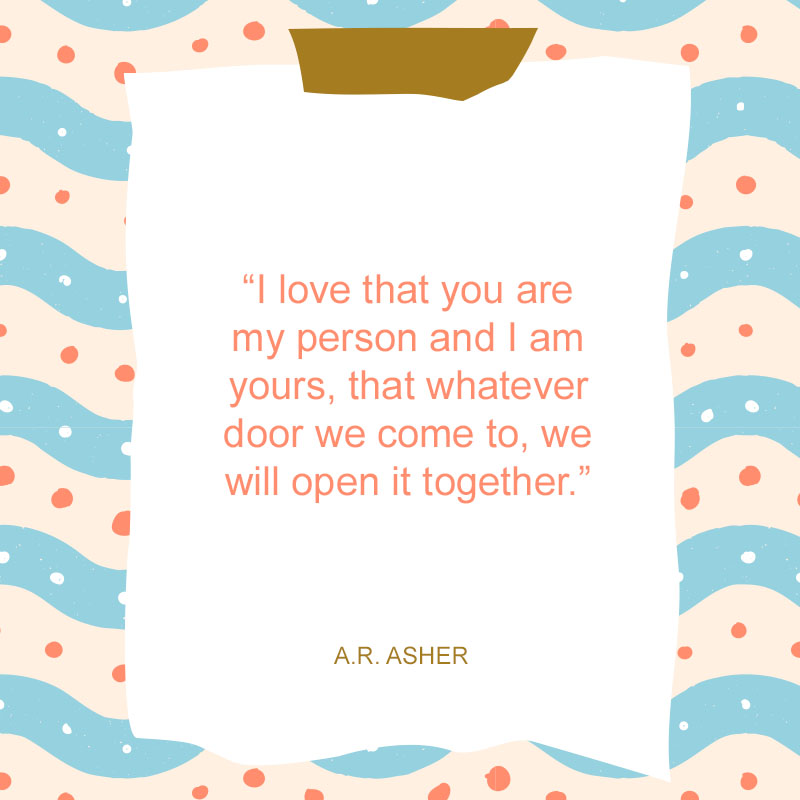 "I love that you are my person and I am yours, that whatever door we come to, we will open it together." – A.R. Asher.
"The best love is the kind that awakens the soul; that makes us reach for more, that plants the fire in our hearts and brings peace to our minds. That's what I hope to give you forever." – The Notebook.
"You are my heart, my life, my one and only thought." – Arthur Conan Doyle.
"A hundred hearts would be too few to carry all my love for you." – Henry Wadsworth.
12. Aesthetic Short Quotes
After a short quote for your Instagram but have no idea what to share? Well, look no further than these aesthetic quotes! Not only are they short and sweet, but they also apply to almost any event or situation. So, whether it's a post about friendship, a cute picture of yourself, or simply an aesthetically-pleasing filler post, these expressions can add an extra flavor to enhance the overall feeling of your posts. Plus, you can apply these to your daily life if you're in need of a boost or motivation -win!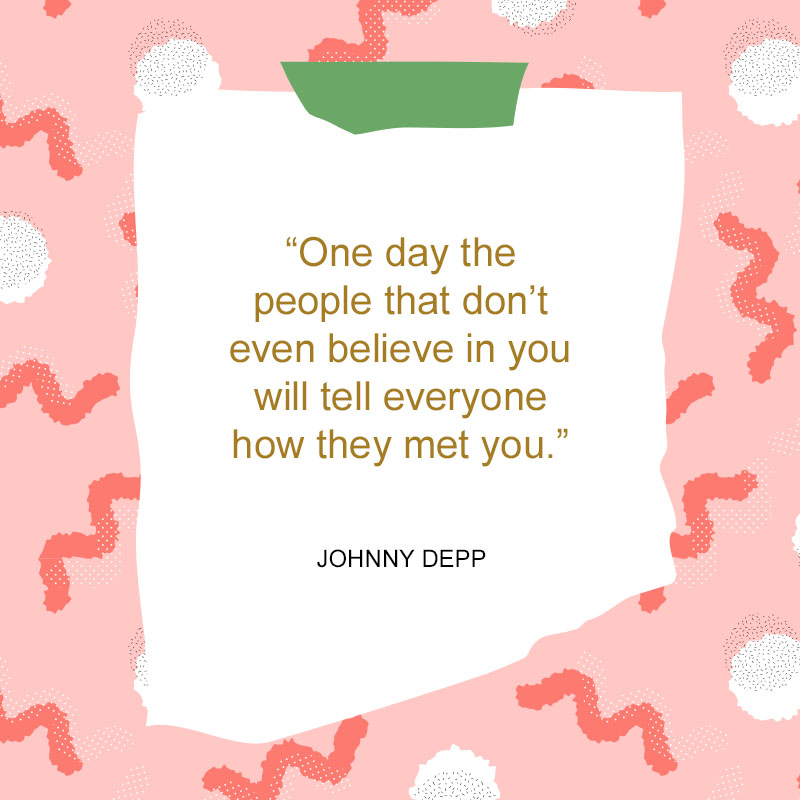 "One day, the people that don't even believe in you will tell everyone how they met you." – Johnny Depp.
"Every moment is a fresh beginning." – T.S Eliot.
"All limitations are self-imposed." – Oliver Wendell Holmes.
"Never let your emotions overpower your intelligence." – Drake.
13. Christmas Short Quotes
The most wonderful time of the year is here! When song lyrics become too obvious to share with friends, these quotes are the next best thing. Concise in size, they provide excellent coverage of the happiest part of the year and perfectly describe the joy you feel in December. Be your home blanketed in snow or at the beach, the most important thing during this time of year is to be surrounded by those you love (and presents, of course). Share the love you feel for everyone by sharing some of these quotes on Christmas morning – send them as an SMS or write them on a card.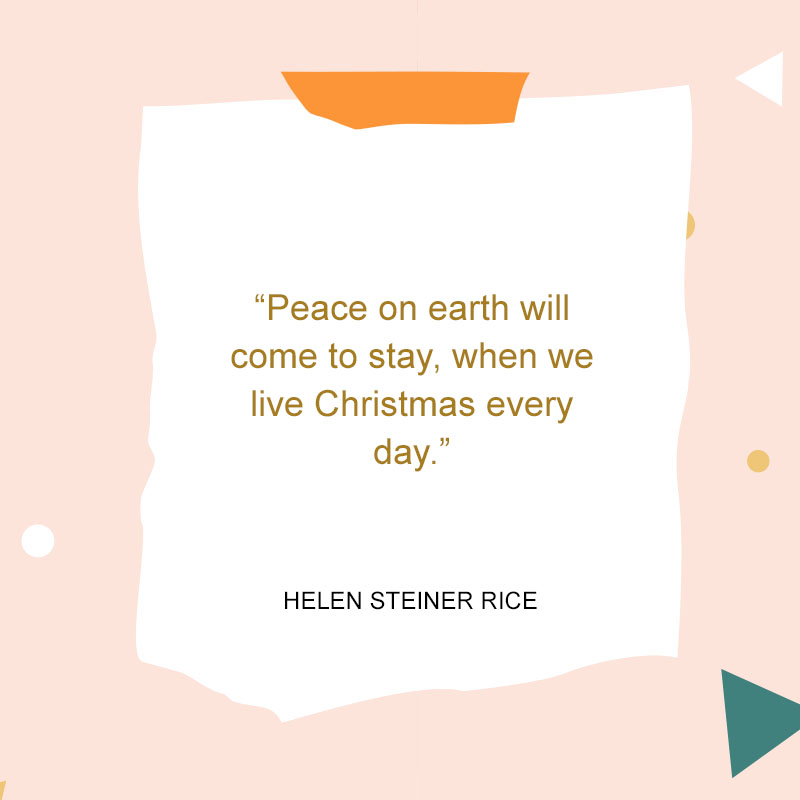 "Peace on earth will come to stay when we live Christmas every day." — Helen Steiner Rice.
"Christmas will always be as long as we stand heart to heart and hand in hand." — Dr. Seuss.
"Christmas isn't a season. It's a feeling." — Edna Ferber.
"Love the giver more than the gift." — Brigham Young.
14. Short Quotes About Strength
Strength isn't always about having the largest muscles. In fact, it's often about resilience and standing tall during tough times. During days when you feel like you could use an extra hand, let these short quotes get you through. Everyone needs help, and what's important to remember is that you are never alone. No matter how difficult things become, there are people you can rely on – but if you need, let these quotes be the first place to lean.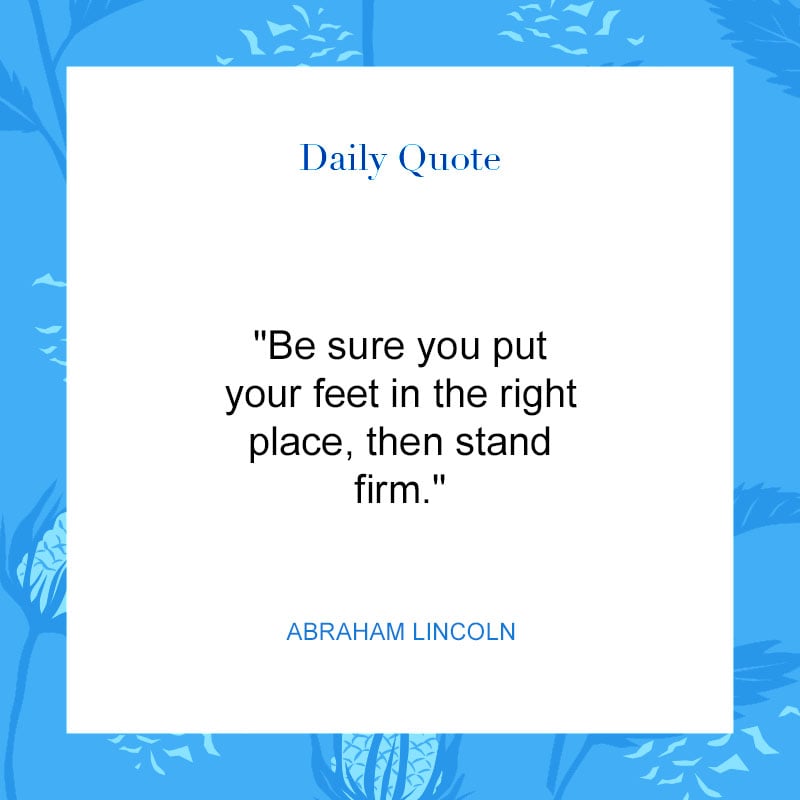 "A hero is an ordinary individual who finds the strength to persevere and endure in spite of overwhelming obstacles." — Christopher Reeve.
"Be sure you put your feet in the right place, then stand firm." — Abraham Lincoln.
"Be faithful in small things because it is in them that your strength lies." — Mother Teresa.
"With the new day comes new strength and new thoughts." — Eleanor Roosevelt.
15. Short Sister Quotes
There's nothing like sisterly love. Your best friend, sometimes your enemy, but always a person you can rely on – they are there for you through thick and thin every single day. Show them how much you love them with these cute and short quotes. Be it via social media, an SMS, or a sticky note, they are sure o put a smile on her face. They can remind her (and yourself) about the times they have supported you and how much you love having them around.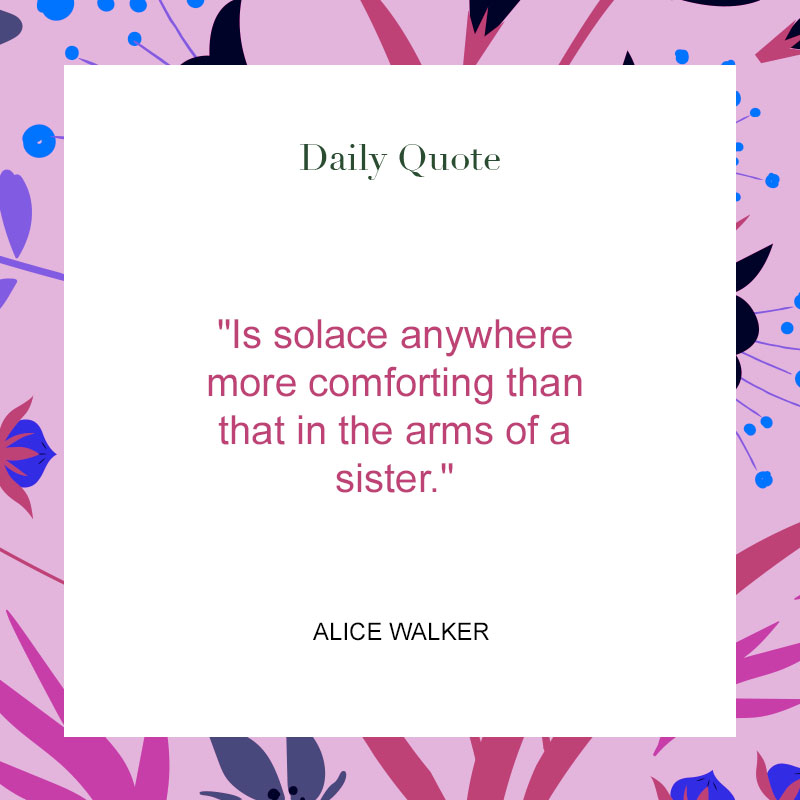 "Sisters function as safety nets in a chaotic world simply by being there for each other." — Carol Saline.
"Is solace anywhere more comforting than that in the arms of a sister." — Alice Walker.
"Having a sister is like having a best friend you can't get rid of. You know whatever you do, they'll still be there." — Amy Li.
"A sister is both your mirror —and your opposite." — Elizabeth Fishel.
16. Short Brother Quotes
Strong, protective, and supportive – brothers can often provide us with guidance that we need to get through the day. Everyone that has a brother goes through stages where they may not agree with them, but at the end of the day, they'll always be there for you. If they need a pick-me-up, or you want to show them how much you appreciate them in your life, let these quotes do it for you. They're not very long, but they certainly pack a punch. Choose expressions from inspirational figures like Thomas Jefferson or Marc Brown if words fail you.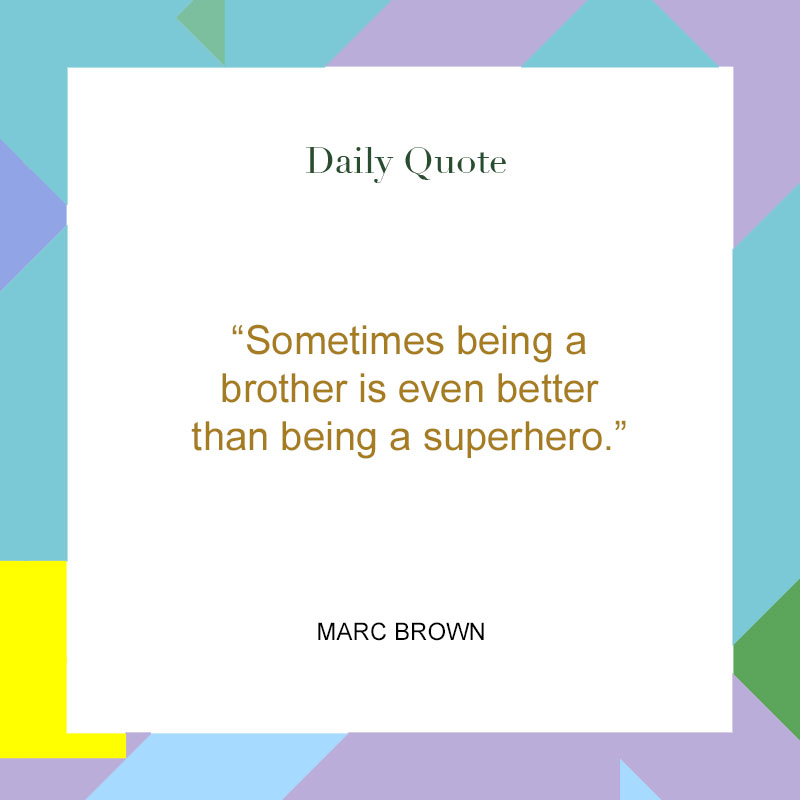 "From the time we're born, our brothers and sisters are our collaborators and co-conspirators, our role models and our cautionary tales." — Jeffrey Kluger.
"Once a brother, always a brother no matter the distance, no matter the difference and no matter the issue." — Byron Pulsifer.
"A Brother may not be a Friend, but a Friend will always be a Brother." — Thomas Jefferson.
"Sometimes being a brother is even better than being a superhero." — Marc Brown.
17. Short Powerful Quotes
You don't need to read a dissertation to feel inspired or ready to tackle the world. These short but mighty expressions offer wisdom and can inspire you to achieve any dream you may have. From a small goal to lifelong accomplishments, these wonderful pieces of advice can provide courage to take the first step toward the next incredible chapter of your life. No matter how difficult, you have the power to do great things. Let these quotes prove it to you and guide you along the way.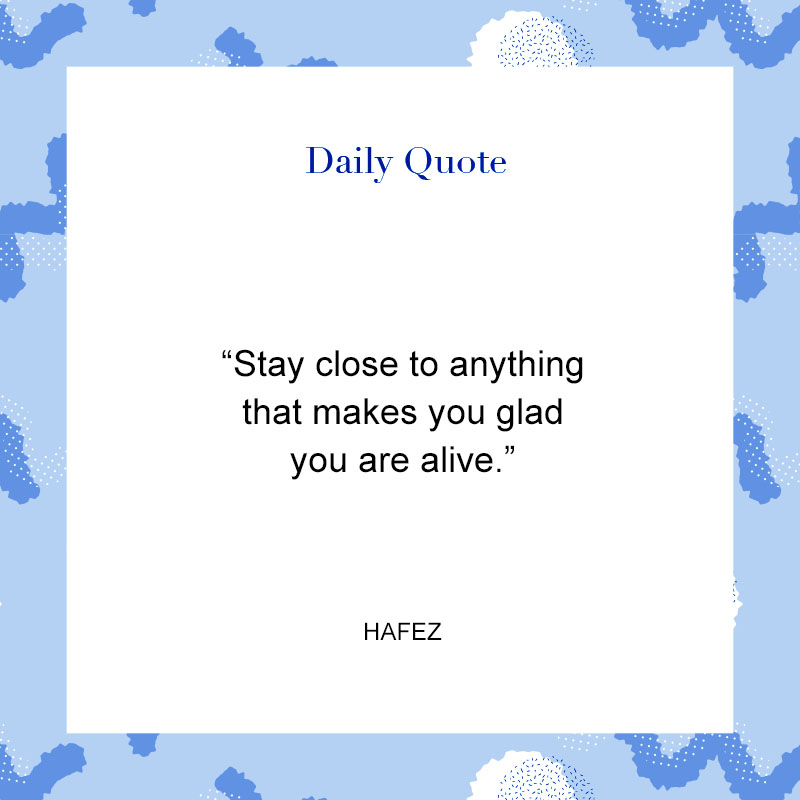 "There are two ways of spreading light: to be the candle or the mirror that reflects it." – Edith Wharton.
"You do not find the happy life. You make it." – Camilla Eyring Kimball.
"Make each day your masterpiece." – John Wooden.
"Stay close to anything that makes you glad you are alive." – Hafez.
18. Short Teacher Quotes
Where would we be without teachers? Honestly, nowhere. That's why it's important that we appreciate the educators in our lives. These short quotes do just that. Be it your child's elementary teach or a university professor – teachers come in all shapes and sizes, providing life-molding lessons and challenges along the way. Turn to these if you want to leave a meaningful gift to the mentor in your life. Alternatively, if you are a teacher yourself, you can look at these during times when you need encouragement or a pat on the back for all of your hard work – you deserve it!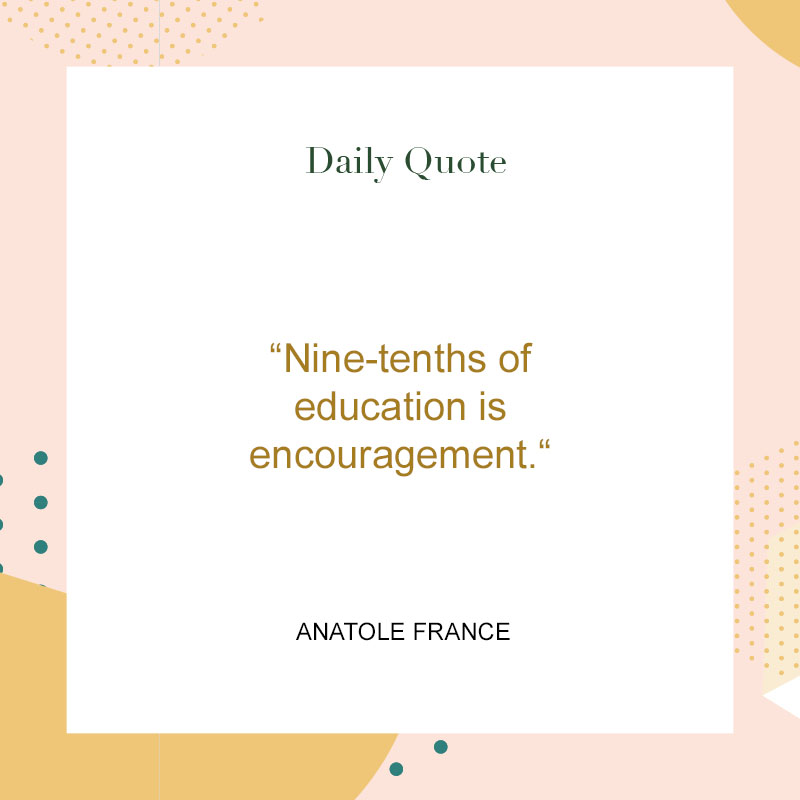 "Nine-tenths of education is encouragement." – Anatole France.
"Education is our passport to the future, for tomorrow belongs to the people who prepare for it today. " – Malcolm X.
"The art of teaching is the art of assisting discovery." – Mark Van Doren.
"To teach is to learn twice over." – Joseph Joubert.
19. Short Thanksgiving Quotes
The days where we can spend tie with our loved ones and dedicate time to being thankful for what we have is precious. That's why quotes such as these are so important. Whether you spend Turkey Day with your friends, family, or your significant other, you can look to these short expressions to better communicate everything you appreciate from them and in your life. Use these in a social media post, or add them to your group chat if you are far away from those you love. They perfectly encapsulate the importance of taking time out to be thankful for what you have.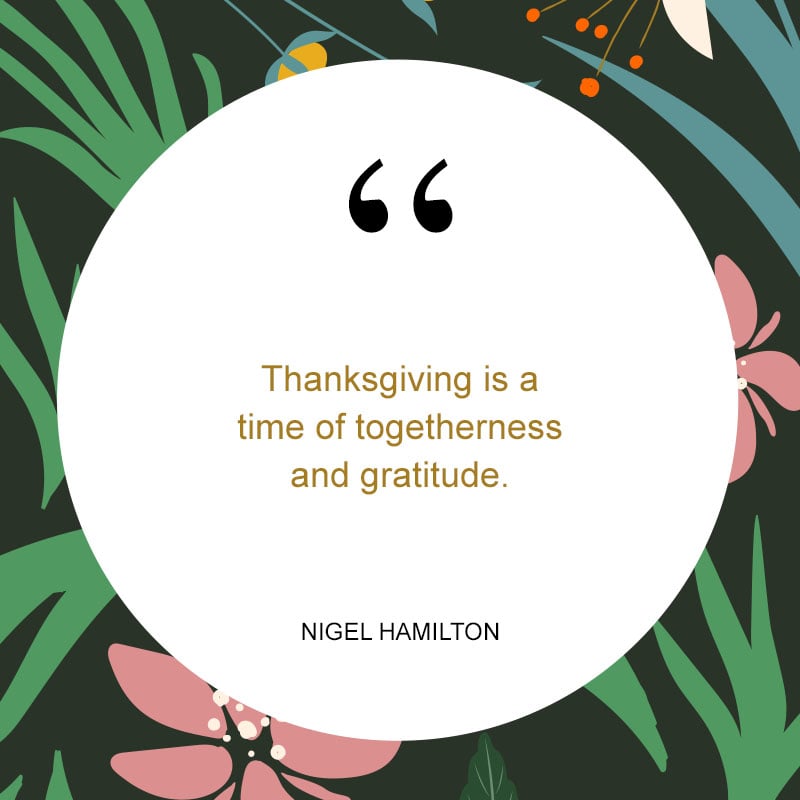 "Thanksgiving is a time of togetherness and gratitude." – Nigel Hamilton.
"We must find time to stop and thank the people who make a difference in our lives. " – John F. Kennedy.
"Not what we say about our blessings, but how we use them, is the true measure of our thanksgiving." – W. T. Purkiser.
"Thanksgiving just gets me all warm and tingly and all kinds of wonderful inside." – Willard Scott.
20. Short Beach Quotes
Life's a beach! Take time out of your busy schedule and unwind in front of the crashing waves. Let the sand blanket your body, and the heat from the sun warm you. And don't forget to take photos! After all, if you went to the beach and didn't take a snap, did you really go? To accompany these pictures, be sure to turn to these cute and short quotes. Not only are they full of puns, but they're also delightful enough to use over and over again!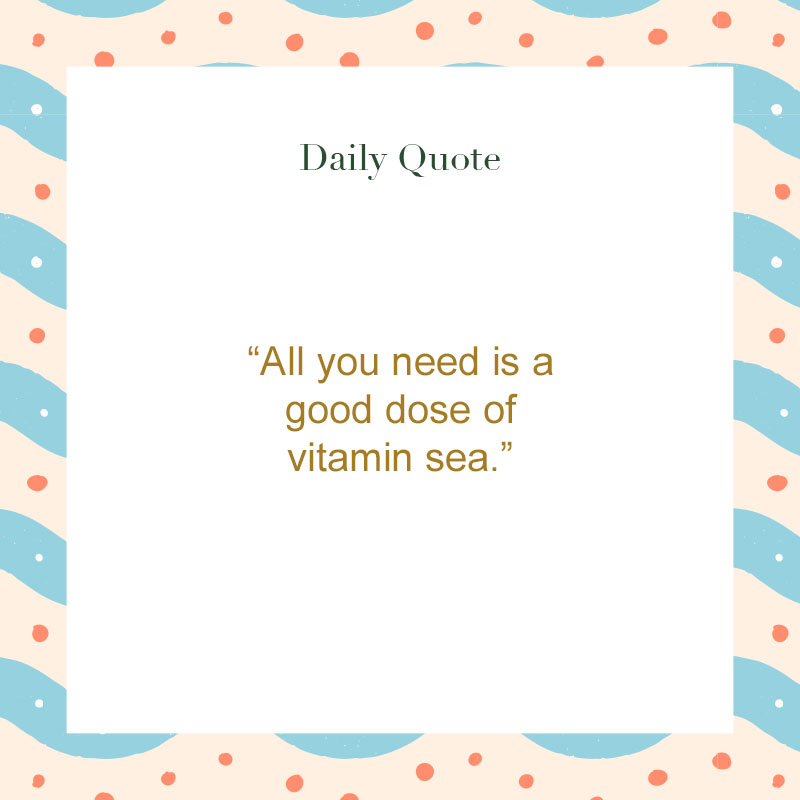 "Seas the day."
"All you need is a good dose of vitamin sea."
"Salty hair, don't care."
"Stay wild, ocean child."
21. Short Empowering Quotes
Falling down means getting back up, but sometimes you need a helping hand to get back on your feet. If you need to guide yourself back on track, why not take a look at these short and empowering quotes? They encourage you to make mistakes, try something new and take the day into your own hands. From geniuses like Einstein to pop culture icons like Schwarzenegger, you will find many different sources of inspiration in this list.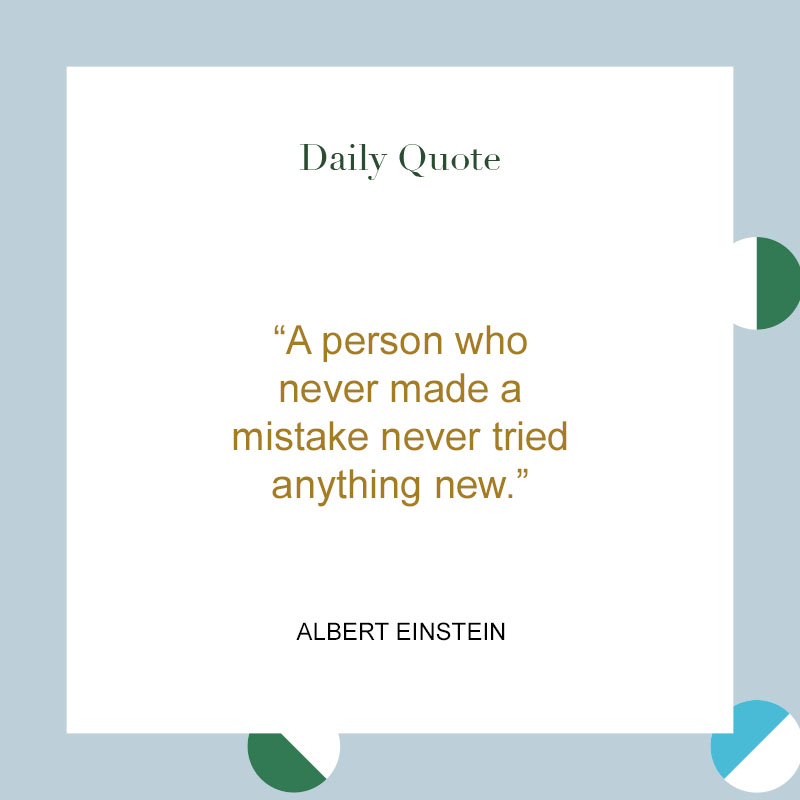 "Whether you think you can or you think you can't, you're right. "– Henry Ford.
"I don't walk away from things I think are unfinished." – Arnold Schwarzenegger.
"A person who never made a mistake never tried anything new." – Albert Einstein.
"Either you run the day, or the day runs you." –Jim Rohn.
22. Short Quote Of The Day
In under 14 words, these quotes can completely turn your day around. Wake up with a smile on your face and take on the day with a strong sense of self, thanks to this selection of expressions. You don't need a word salad to share feelings of encouragement or self-motivation. Take it from Helen Keller, or John Keats, who you will find in this list of exceptional people with priceless advice. These are great options for a social media post or morning affirmations – use them however you like!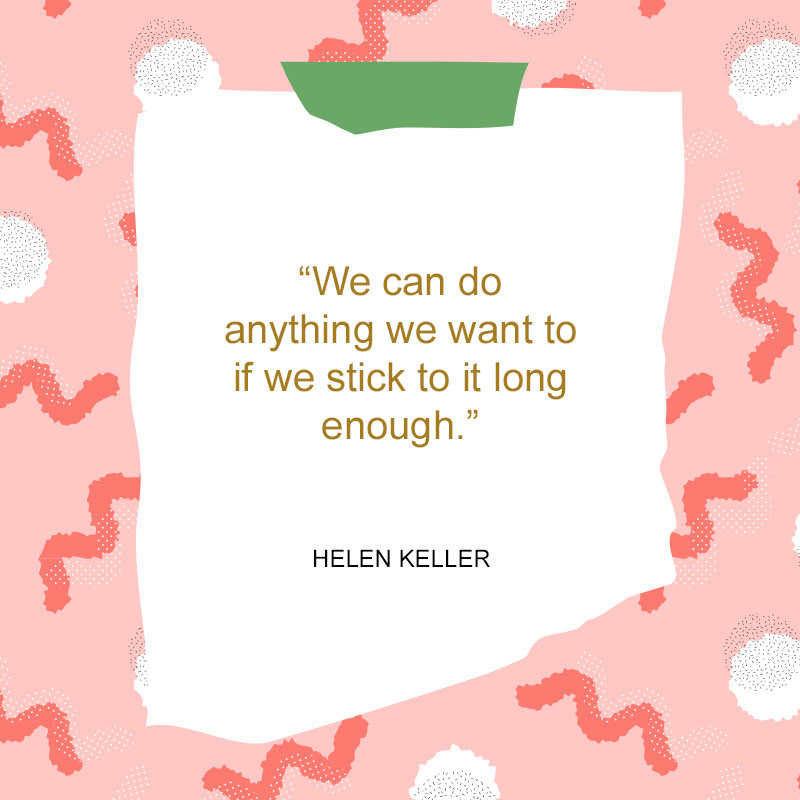 "We can do anything we want to if we stick to it long enough." – Helen Keller.
"When nothing goes right, go left." – Martha Cecilia.
"Impossible is for the unwilling." – John Keats.
"Once you choose hope, anything's possible." – Christopher Reeve.
23. Short Kindness Quotes
There are few things in this world that cost nothing – kindness is one of them. While it is free, ultimately, it is a priceless trait that goes a long way. Whether you apply a daily act of kindness into your routine or you want to give back to the world more often, these quotes can give you the encouragement to be a nicer person every day. We live in a world filled with many troubling things – adding a bit of sunshine to people's days is a great way to make a better planet.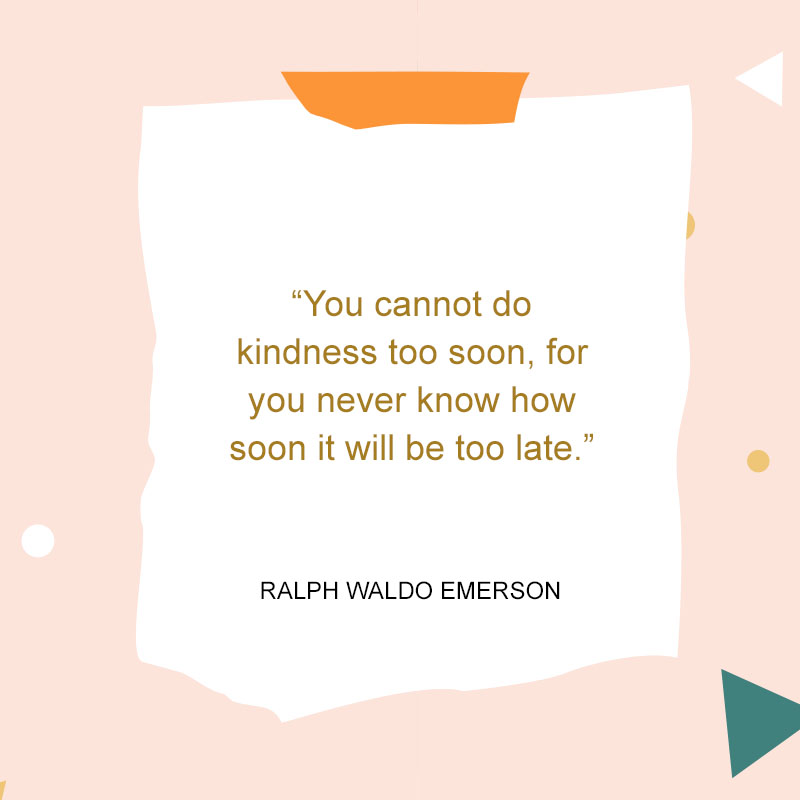 "You cannot do kindness too soon, for you never know how soon it will be too late." —Ralph Waldo Emerson.
"Be kind whenever possible. It is always possible." —The 14th Dalai Lama.
"Carry out a random act of kindness, with no expectation of reward, safe in the knowledge that one day someone might do the same for you." —Princess Diana.
"Remember, there's no such thing as a small act of kindness. Every act creates a ripple with no logical end." —Scott Adams.
24. Short Mom Quotes
There are few loves that are as unconditional as a mother's, so that's why you need to spend a bit of extra time to show how much you care. These are excellent choices to send to your mom via SMS or a social media post. Take it to the next level by giving her a hand-written note with one of the short quotes – they are guaranteed to make her smile!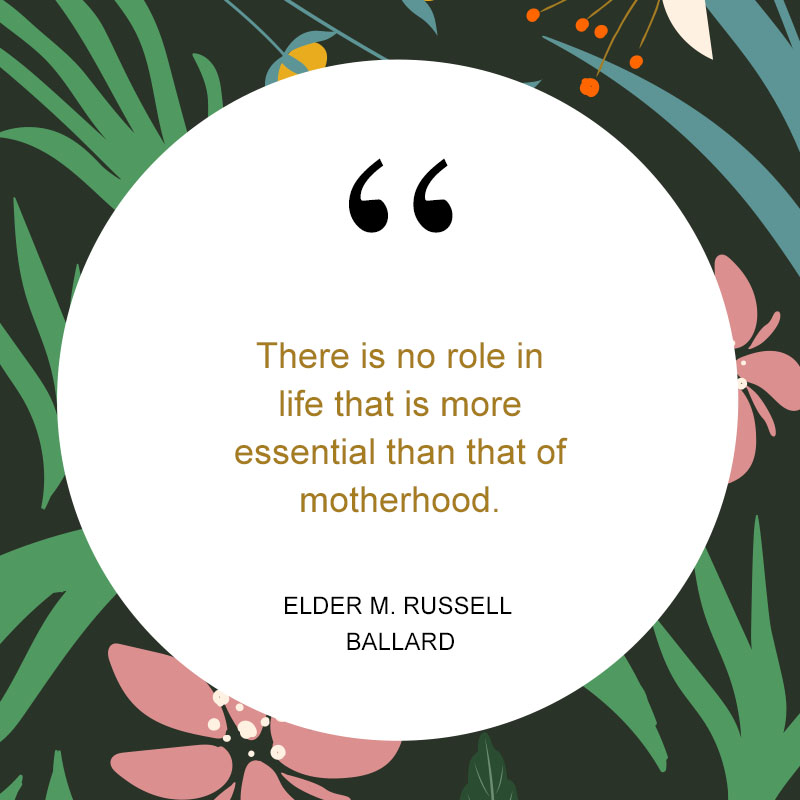 "A mother is your first friend, your best friend, your forever friend." —Unknown.
"When you are looking at your mother, you are looking at the purest love you will ever know." —Charley Benetto.
"The influence of a mother in the lives of her children is beyond calculation." —James E. Faust.
"There is no role in life that is more essential than that of motherhood." —Elder M. Russell Ballard.
25. Short Peace Quotes
One of the most important journeys in life is to find tranquility. While many find it impossible, inner peace is a key to living a happy and fulfilled life. Sometimes it begins with the smallest things, such as a smile or an act of kindness to a stranger. Other times, it's accepting things in life that you cannot change or starting a new journey. When you need a bit of extra guidance, turn to these quotes to get you through and help you find your serenity – it could be closer than you realize.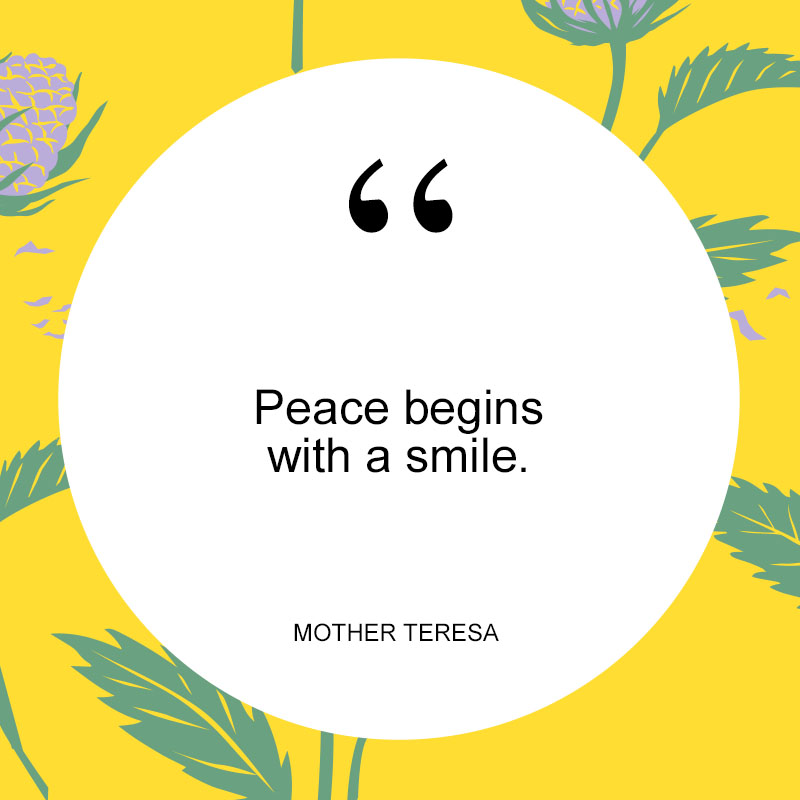 "Peace is liberty in tranquillity." —Marcus Tullius Cicero.
"Every breath we take, every step we make, can be filled with peace, joy, and serenity." —Thich Nhat Hanh.
"Peace begins with a smile." — Mother Teresa.
"Do not let the behavior of others destroy your inner peace." — Dalai Lama.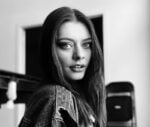 Alexandra Feiam is an experienced fashion writer who holds a degree in journalism. She has an impressive portfolio and expertise working as the Editor at Power Retail and Commercial Content Editor at Newscorp. Ally has been writing for The TrendSpotter since 2018, and her work has been featured in notable publications such as The Herald Sun, Arirang TV South Korea, Kidspot, The House of Wellness, and The Daily Telegraph.
SUBSCRIBE TO OUR NEWSLETTER
Subscribe to our mailing list and get interesting stuff and updates to your email inbox.