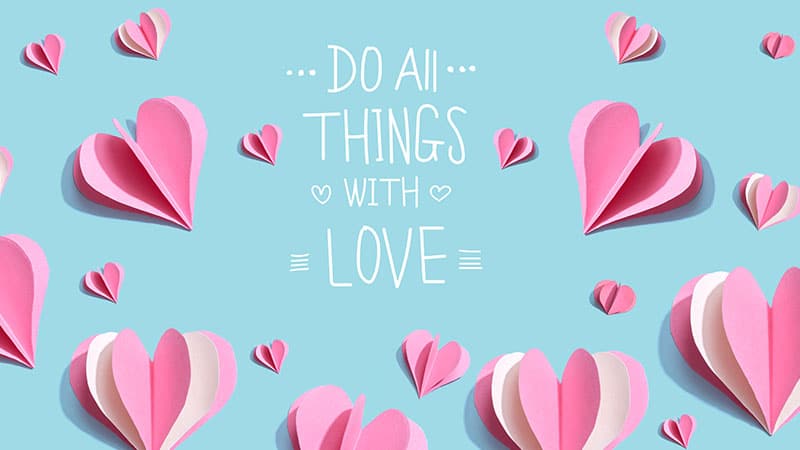 Love in an all-encapsulating and joyful experience. Through the good times and the bad, the people who stick by you and support you can get you through the darkest times. Using words is a fantastic way to show them how much they mean to you, whether it be your boyfriend, sister, or even a pet. When you can't find the right way to express yourself, use these inspirational, motivating, and poignant expressions to perfectly describe the way you're feeling. We have gathered 150 meaningful quotes that can help you in times of need, sadness, joy, and conflict. Read them for encouragement, to brighten someone's day, or to showcase your ever-lasting love.
1. Self Love Quotes
One of the most important things in life is to love who you are. Everyone loves a good confidence boost, and these quotes are sure to get your spirits up. Whether you're about to go on a date, taking a cute selfie, or psyching yourself up for the day, these self-love quotes will have you smiling in the mirror and laughing at your own jokes. Finding inner love can be challenging, and it can't happen overnight – keep a few of these with you on your phone, on your wall, or at your desk for the ultimate pick-me-up.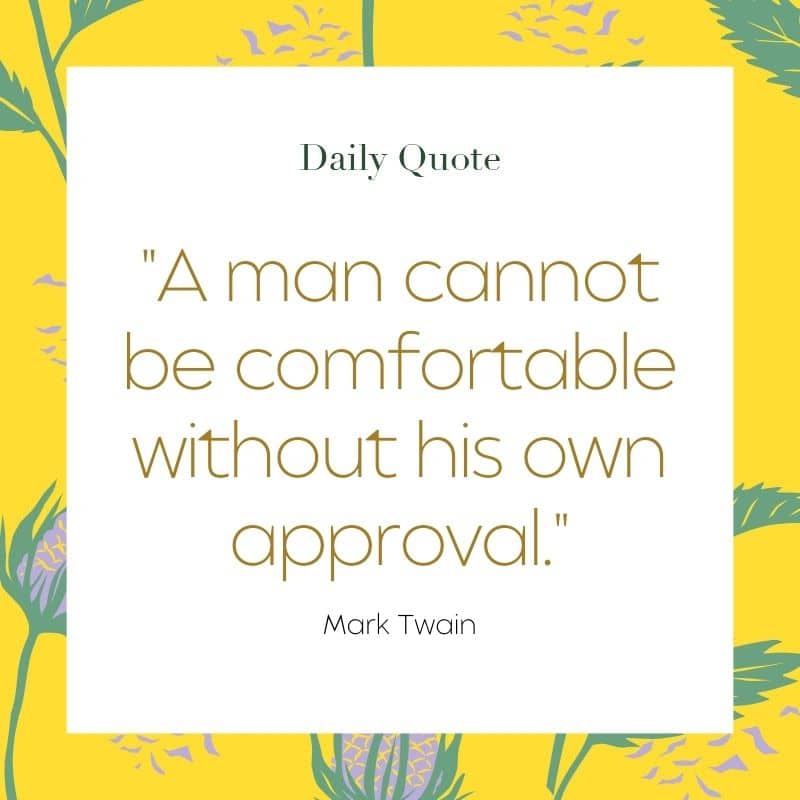 "Every one of us needs to show how much we care for each other and, in the process, care for ourselves."- Diana, Princess of Wales.
"A man cannot be comfortable without his own approval." – Mark Twain
"When you recover or discover something that nourishes your soul and brings joy, care enough about yourself to make room for it in your life." – Jean Shinoda Bolen
"To fall in love with yourself is the first secret to happiness." – Robert Morley
"Owning our story and loving ourselves through that process is the bravest thing that we'll ever do." – Brené Brown
2. Love Quotes for Him
Love and friendship are some of the most beautiful feelings in the world. So, when you've found someone who you feel deeply for, the best way to express your love is with words. Perfect for an anniversary or birthday caption, these love quotes will surely make him feel special and appreciated. Write one of these heartfelt messages on the inside of a Valentine's Day card – it's sure to tug on his heartstrings!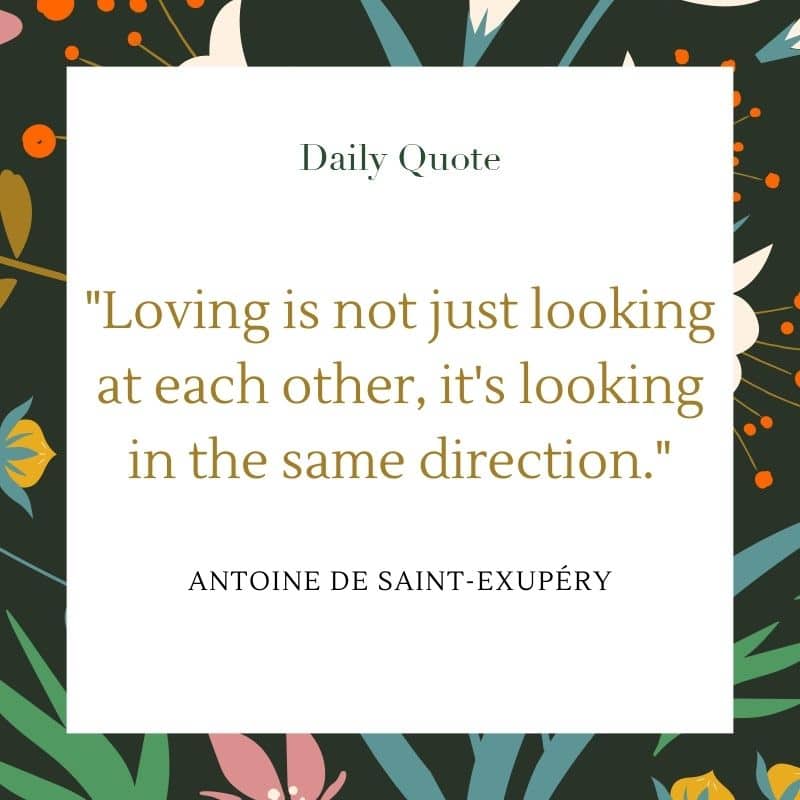 "Loving is not just looking at each other, it's looking in the same direction." – Antoine de Saint-Exupéry.
"The real lover is a man who can thrill you by kissing your forehead or smiling into your eyes or just staring into space." – Marilyn Monroe.
"I love that you are my person and I am yours, that whatever door we come to, we will open it together." – A.R. Asher.
"Love starts as a feeling, but to continue is a choice. And I find myself choosing you, more and more every day." – Justin Wetch.
"Can't you see? Every step I have taken, since I was that little girl on the bridge, was to bring me closer to you." – Sayuri
3. Love Quotes for Her
There's nothing quite like hearing words of love, and these quotes are sure to impress. Not too cheesy and completely heartwarming, these sayings are a great option if you can't find the words to describe your affection. It doesn't have to be an essay – a few words are all it takes to make someone feel extra special. Whether it be her birthday, Valentine's Day, or just another Wednesday, a quote like this is sure to brighten her day.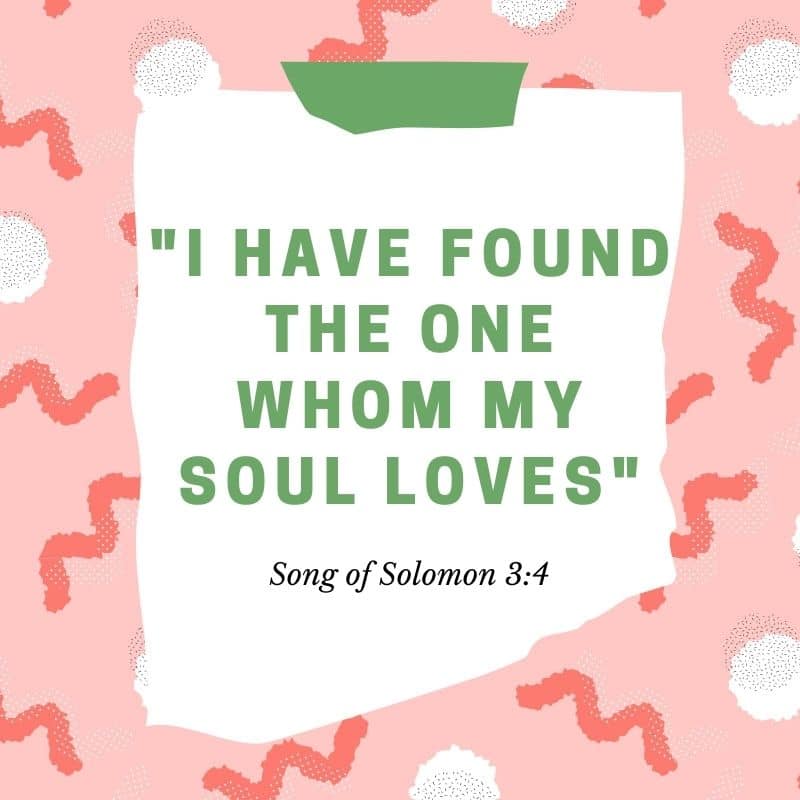 "I swear I couldn't love you more than I do right now, and yet I know I will tomorrow." – Leo Christopher.
"The best love is the kind that awakens the soul; that makes us reach for more, that plants the fire in our hearts and brings peace to our minds. That's what I hope to give you forever." – Noah Calhoun.
"I have found the one whom my soul loves." – Song of Solomon 3:4
"If you live to be a hundred, I want to live to be a hundred minus one day, so I never have to live without you." –A. A. Milne
"You are, and always have been, my dream." – Nicholas Sparks
4. I Love You Quotes
Saying 'I love you' doesn't always have to be three words alone; let words paint the perfect picture of how you feel. Use comedy to tickle their funny bone – after all, the way to someone's heart is with a sense of humor! If you're unsure of what to say, have no fear, this selection of quotes is sure to spark feelings of affection and happiness. This doesn't have to be directed towards a significant other, send a small note to your friends, family, or even your pet. Love is everywhere, and it's always a great idea to tell people how much they mean to you.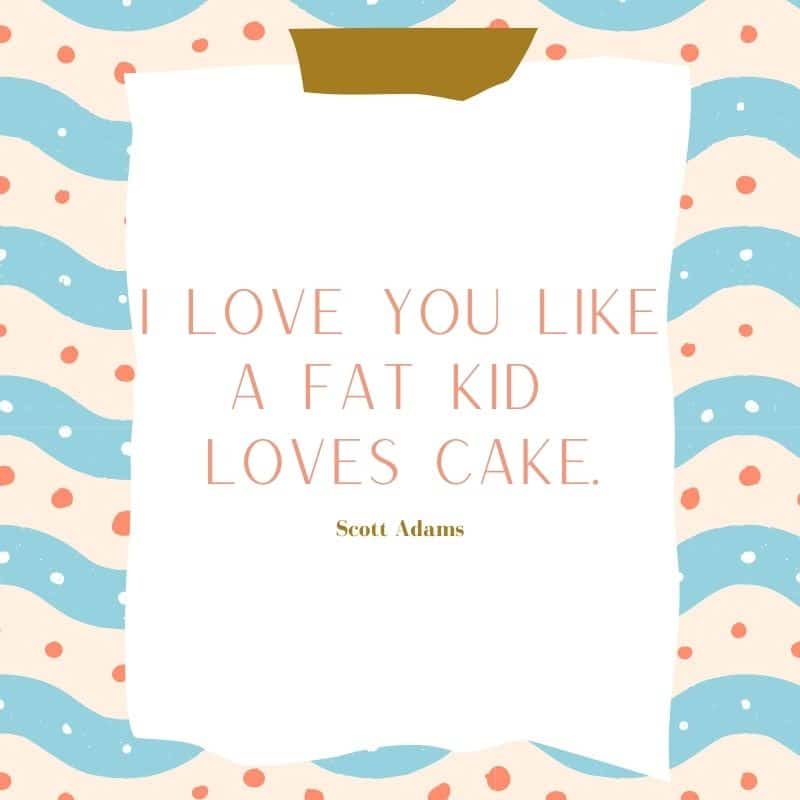 "I love you more than I have ever found a way to say to you." – Ben Folds
"I love you because the entire universe conspired to help me find you." – The Alchemist
"I love you like a fat kid loves cake." – Scott Adams
"Loved you yesterday, love you still, always have, always will." – Elaine Davis
"I love you for all that you are, all that you have been and all that you will be." – Unknown
5. Short Love Quotes
Sometimes the shortest sentences have the biggest impact, and these short quotes prove the point. Classic romantic comedies such as When Harry Met Sally and Pretty Woman have produced heart-touching quotes that work perfectly off-screen. If you prefer literature, you can stick to small but mighty declarations of love from novelists, playwrights, and poets. Lyrics can also evoke serious feelings of affection – take inspiration from your favorite musician to show how much you love someone.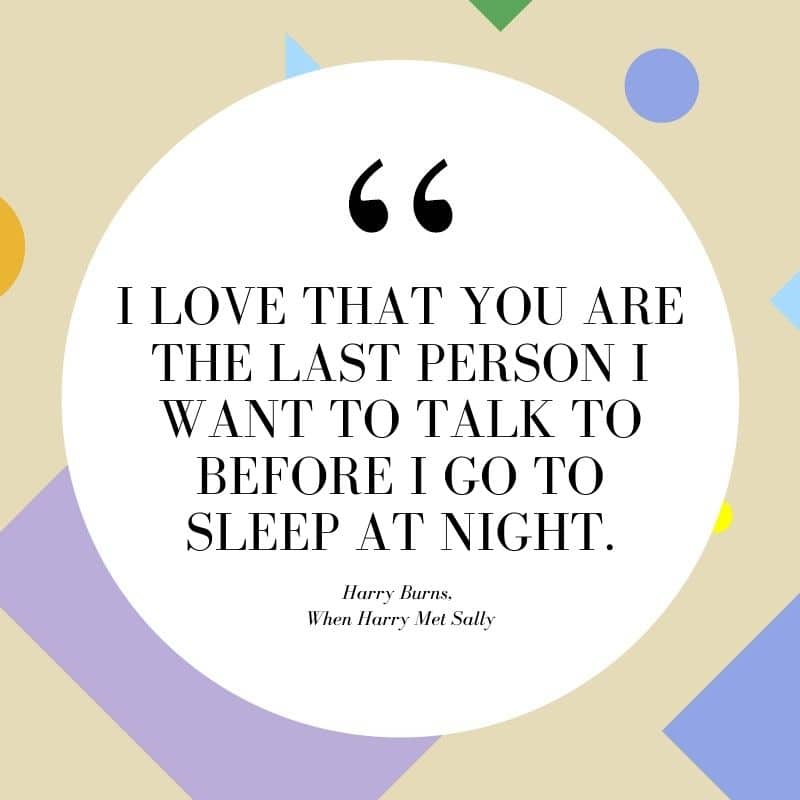 "I never want to stop making memories with you." – Pierre Jeanty
"I love that you are the last person I want to talk to before I go to sleep at night."- When Harry Met Sally
"We are most alive when we're in love." – John Updike
"If I know what love is, it is because of you." – Hermann Hesse
"Love is life. And if you miss love, you miss life." – Leo Buscaglia.
6. True Love Quotes
Everyone dreams of finding their True Love, so when you believe you've found 'The One', it can sometimes be overwhelming. These quotes speak straight from the heart and can offer feelings of affection, tenderness, and vulnerability. Finding someone who you can be your authentic self can be an all-encompassing and complex feeling. These quotes honor the feelings you have and how you'll love them, even during hard times.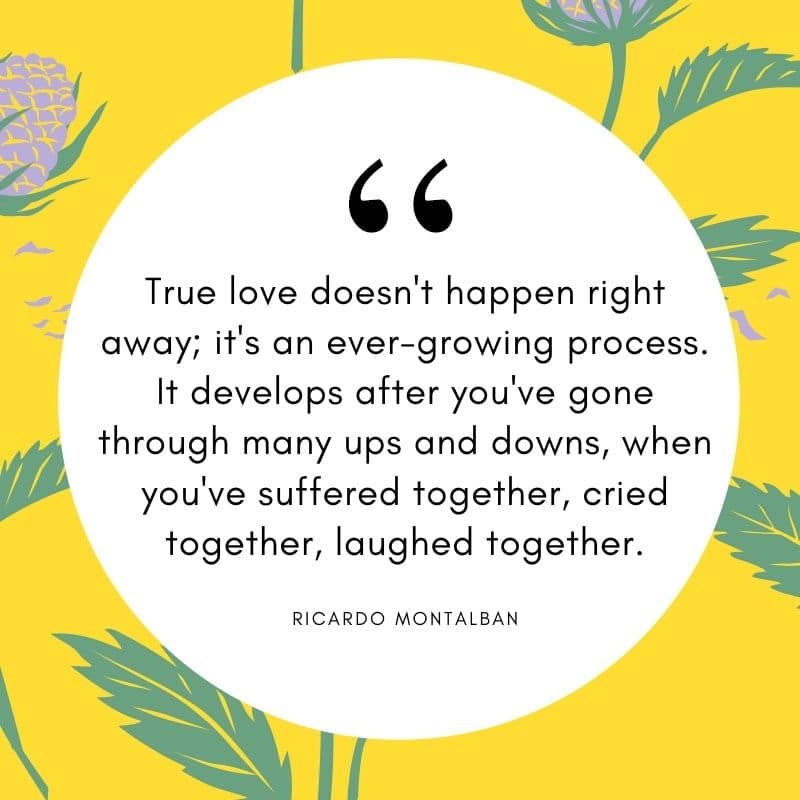 "True love doesn't happen right away; it's an ever-growing process. It develops after you've gone through many ups and downs, when you've suffered together, cried together, laughed together." – Ricardo Montalban.
"True love is not a strong, fiery, impetuous passion. It is, on the contrary, an element calm and deep. It looks beyond mere externals, and is attracted by qualities alone. It is wise and discriminating, and its devotion is real and abiding." – Ellen G. White.
"Rare as is true love, true friendship is rarer." – Jean de La Fontaine
"True love – that is, deep, abiding love that is impervious to emotional whims or fancy – is a choice. It's a constant commitment to a person regardless of the present circumstances." – Mark Manson
"True love lasts forever." – Joseph B. Wirthlin
7. Good Morning Love Quotes
Waking up next to the person you love is one of the most magical feelings in the world, even if we sometimes take it for granted. Whether you enjoy a cup of coffee together, take the same train, or spend the first half of the day in bed, sharing a routine with another person is intimate in its own way. Show how much you appreciate them by your side with one of these good morning quotes – the pick-me-up will be more effective than a coffee!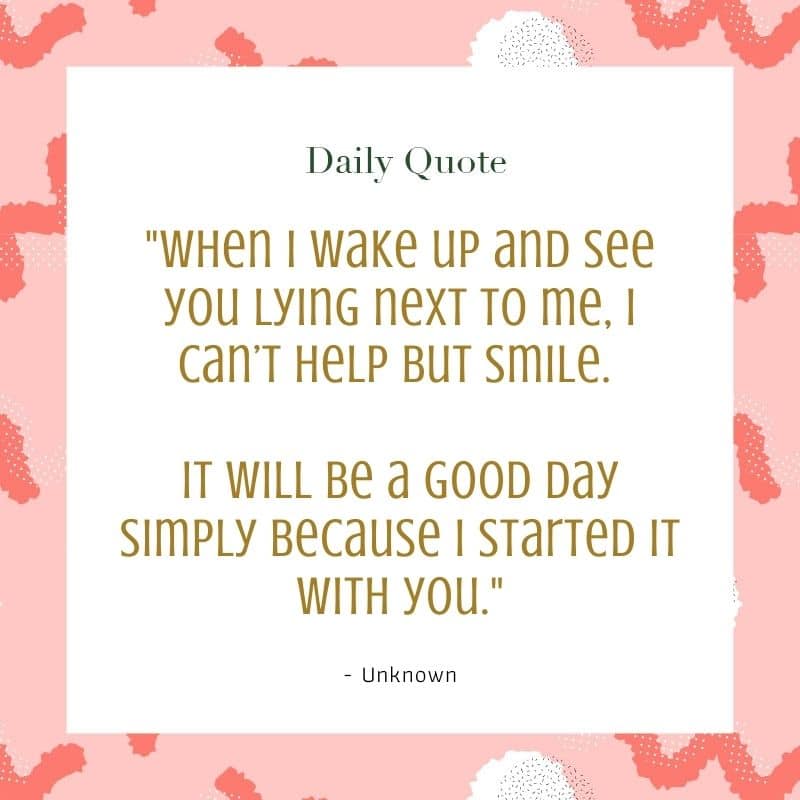 "I am not a morning person, but if I woke up every morning next to you, I would be. Good morning!" – Unknown
"When I wake up and see you lying next to me, I can't help but smile. It will be a good day simply because I started it with you." – Unknown.
"Every morning I wake up, I realize that you are the best thing that ever happened to me. Have a great day." – Unknown
"You have replaced my nightmares with dreams, my worries with happiness and my fears with love. Good morning." – Unknown
"My heart and soul, I will always be there for you in times of trouble and in times of happiness. Good Morning Sweetheart!' – Unknown
8. Quotes About Losing a Loved One
Losing someone you love is one of the most challenging parts of life. Often left confused and needing closure, mourning someone close to you requires time and patience. Every day may get a bit better, but there are days where you need to express your feelings of loss. These quotes evoke feelings of sadness and grief, but also shed light on the memories and joy you shared with them. Remember the good times, and hold their memory close to your heart – while they may be gone, for now, you will always love them.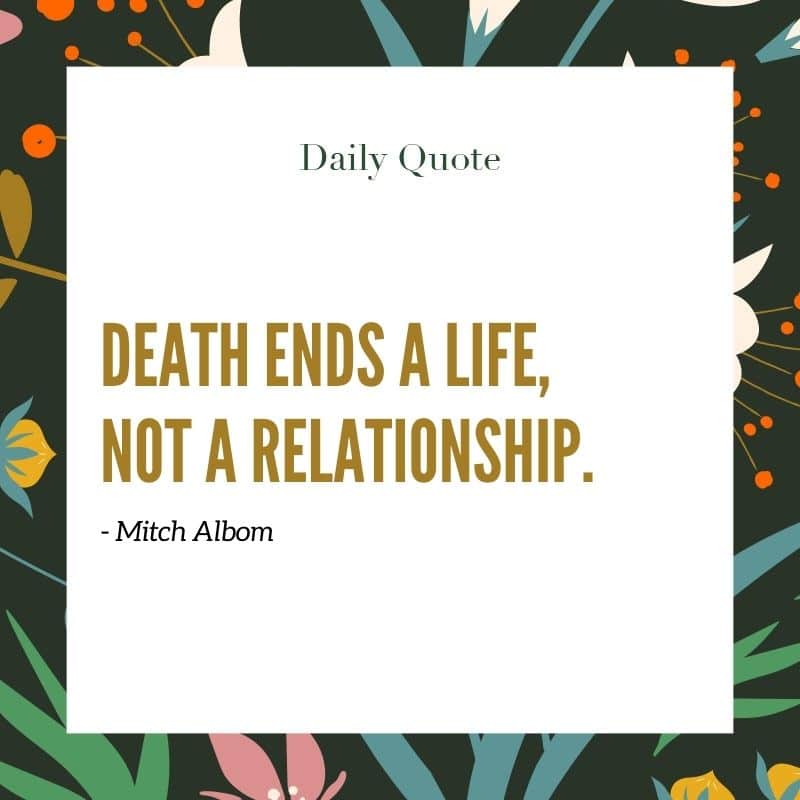 "What we have once enjoyed deeply we can never lose. All that we love deeply becomes a part of us" – Helen Keller
"I know for certain that we never lose the people we love, even to death. They continue to participate in every act, thought and decision we make. Their love leaves an indelible imprint in our memories."- Leo Buscaglia.
"You know it's love when all you want is that person to be happy, even if you're not part of their happiness." – Julia Roberts.
"Don't cry because it's over, smile because it happened." – Dr. Seuss
"Death ends a life, not a relationship." – Mitch Albom
9. Bible Quotes About Love
The Bible carries many important passages that people relate to and enjoy. These quotes about love, whether it be a partner, family member or God, can inspire hope and help you channel faith. Whether times are hard or you want to express your appreciation for the Lord, these biblical statements will capture your needs effortlessly. Pin them to your Pinterest board, save a photo on your phone, or stick a copy of it on your wall – any time you need to feel His presence, these sayings are sure to guide you.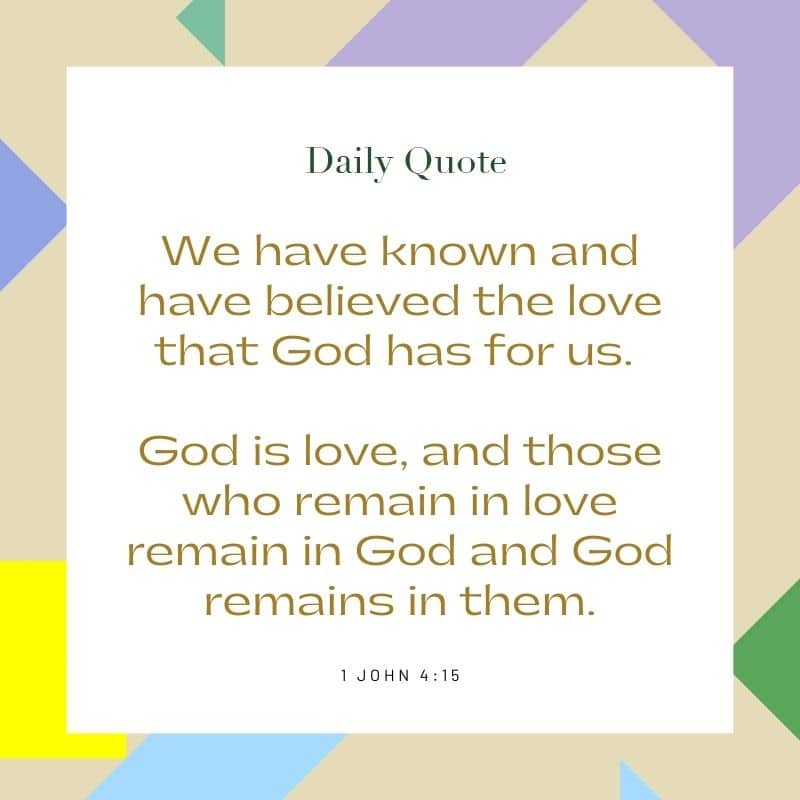 "We love because God first loved us." – 1 John 4:19
"Love is patient, love is kind, it isn't jealous, it doesn't brag, it isn't arrogant, it isn't rude, it doesn't seek its own advantage, it isn't irritable, it doesn't keep a record of complaints." – 1 Corinthians 13:4-5
"We have known and have believed the love that God has for us. God is love, and those who remain in love remain in God and God remains in them." – 1 John 4:16
"Everything should be done in love." – 1 Corinthians 16:14
"The person who doesn't love does not know God, because God is love." – 1 John 4:8
10. Family Love Quotes
Family – be it chosen or by blood – is a fundamental part of everyone's life. The people you can turn to when life is hard, celebrating each other's wins and journeys. There's no better way to show how much they mean to you than with one of these beautiful quotes. Showcasing your appreciation and gratitude for the ones you love doesn't have to be with gifts or material things – sometimes a small sentence can have the largest impact on those who are close to you. Use one of these as a caption of your latest family vacation snap, or when you need a reminder of how much you have.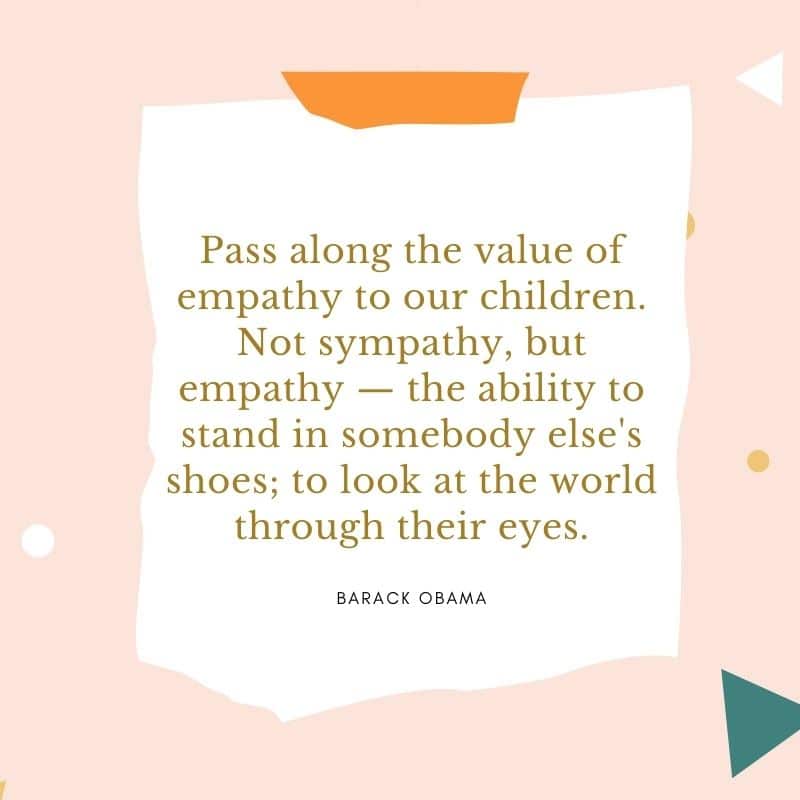 "Live your life with love as your guiding principle—keep your family and close friends close." Barbara Bush
"Pass along the value of empathy to our children. Not sympathy, but empathy—the ability to stand in somebody else's shoes; to look at the world through their eyes." – Barack Obama
"The family is the first essential cell of human society." – Pope John XXIII.
"Family and friends are hidden treasures, seek them out and enjoy their riches." – Wanda Hope Carter.
"Our most basic instinct is not for survival but for family." – Paul Pearsall.
11. Romantic Love Quotes
Finding the perfect quote to express how much you love someone can be tough, but these suggestions are sure to inspire. Whether you want to confess your love to a person or you're exchanging vows, you'll light someone's heart on fire with these. Sweet and honest, they evoke a sense of pure and undiluted fondness you can feel, from the tips of your toes to the top of your head. In truth, it takes courage to share how you're really feeling about someone, but the quotes we've gathered can make it a bit easier. Be it your soul mate or best friend, these are so beautiful, they can bring comfort and joy to anyone's life.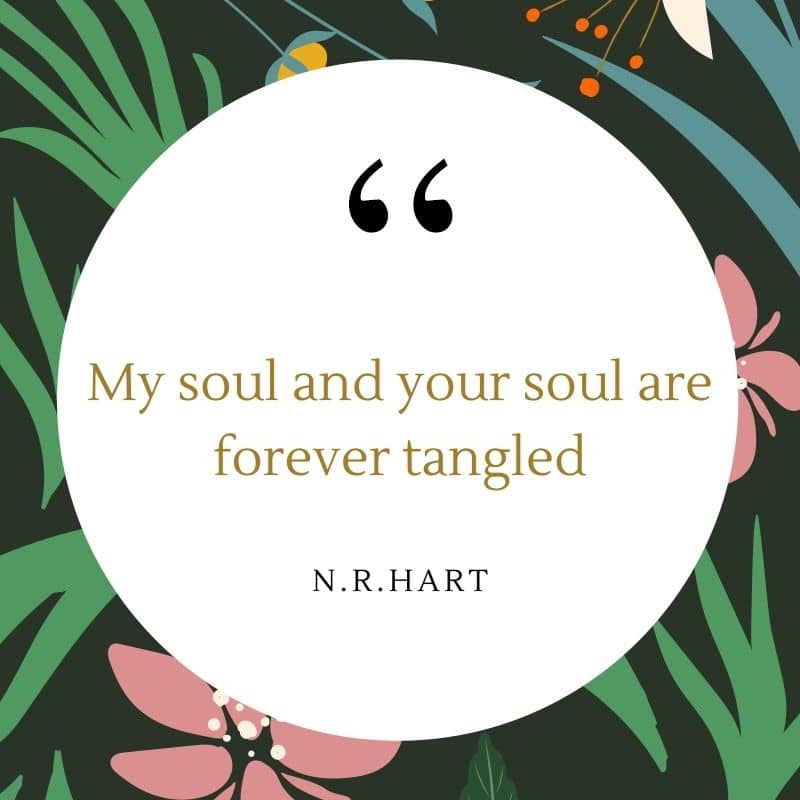 "There is a madness in loving you, a lack of reason that makes it feel so flawless." – Leo Christopher.
"You know you're in love when you can't fall asleep because reality is finally better than your dreams." – Dr. Seuss.
"I am who I am because of you. You are every reason, every hope, and every dream I've ever had." – The Notebook.
"When you realize you want to spend the rest of your life with somebody, you want the rest of your life to start as soon as possible." – When Harry Met Sally.
"My soul and your soul are forever tangled." – N.R. Hart.
12. Cute Love Quotes
When a relationship is new and love begins to bloom, finding the right thing to say can be a bit tricky. While you don't want to appear overboard, expressing your emotions and feelings is important for taking things to the next step. These quotes are cute, fun, and touching – you don't have to even explicitly say 'I love you' to show someone how much they mean to you. Write one of these on a note and sneak it into their lunch for a sweet surprise, or write it as an SMS for an afternoon pick-me-up.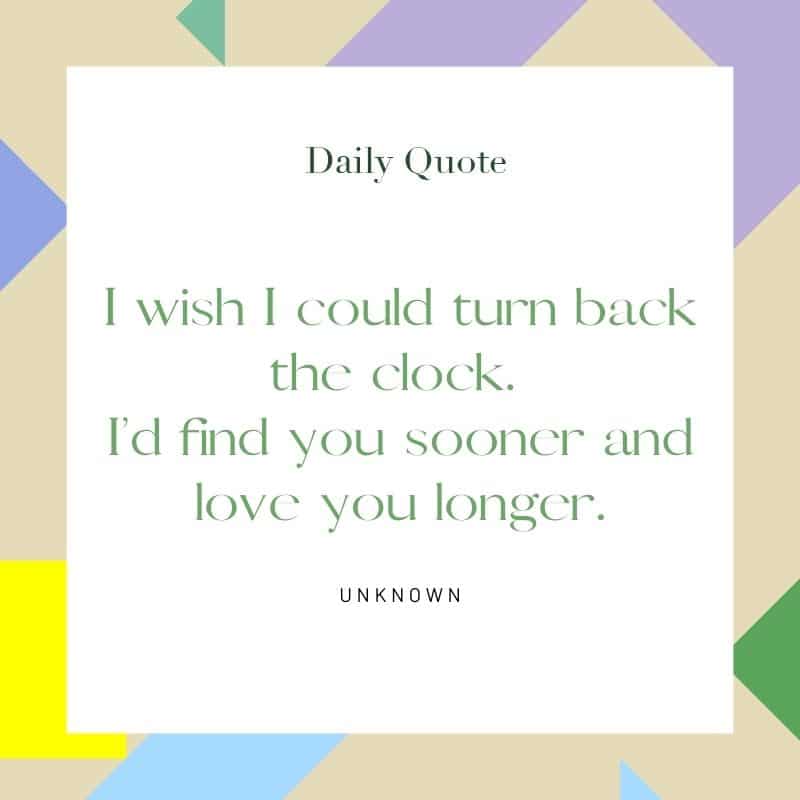 "Thinking of you keeps me awake. Dreaming of you keeps me asleep. Being with you keeps me alive. "- Inconnu.
"I wish I could turn back the clock. I'd find you sooner and love you longer. "– Unknown.
"I hope you know that every time I tell you to get home safe, stay warm, have a good day, or sleep well what I am really saying is I love you. I love you so damn much that it is starting to steal other words' meanings." – Open 365 on Tumblr.
"You don't love someone for their looks, or their clothes, or for their fancy car, but because they sing a song only you can hear. "- Oscar Wilde.
"I want you. All of you. Your flaws. Your mistakes. Your imperfections. I want you, and only you. "- John Legend.
13. Inspirational Love Quotes
Often, people have to learn to love themselves before they can fully experience love for others. If you need a bit of inspiration to get yourself there, or you want to give yourself a quick boost before something important, these brilliant and informative sayings can brighten your day. Famous entrepreneurs, business people, and influential figures often have some of the best mantras to go by, so why not use them as a base to get yourself on the right path? Whenever you feel the need for guidance, these are sure to fill you with hope and determination.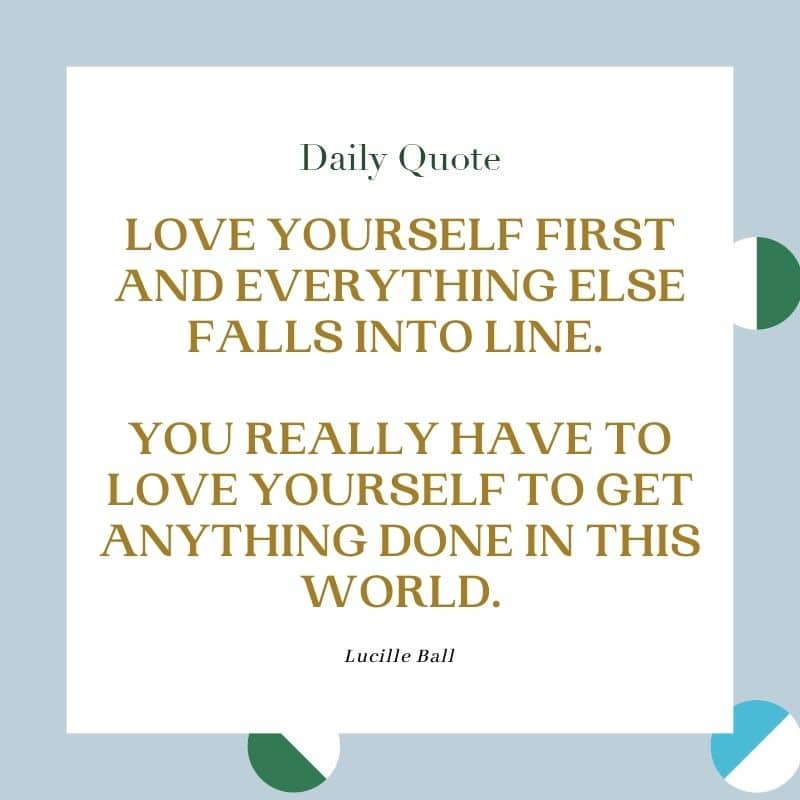 "Love takes off masks that we fear we cannot live without and know we cannot live within." – James Baldwin.
"Love yourself first and everything else falls into line. You really have to love yourself to get anything done in this world."- Lucille Ball.
"We are shaped and fashioned by what we love."- Johann Wolfgang von Goethe
"When we are in love, we seem to ourselves quite different from what we were before."- Blaise Pascal
"Your task is not to seek for love, but merely to seek and find all the barriers within yourself that you have built against it."- Rumi
14. Love of My Life Quotes
You don't have to wait for a special occasion to tell someone how much you care; sometimes, it's at spontaneous moments that can be even more meaningful. When you have found someone you plan to spend the rest of your life with, it's important that you remind them how much they mean to you. Whether it be a birthday, wedding day, or anniversary, these expressions tap into the true and raw emotions of finding the right person. Share them on an Instagram caption, send a love letter, or just say it straight to their face. A small act of love can go a long way!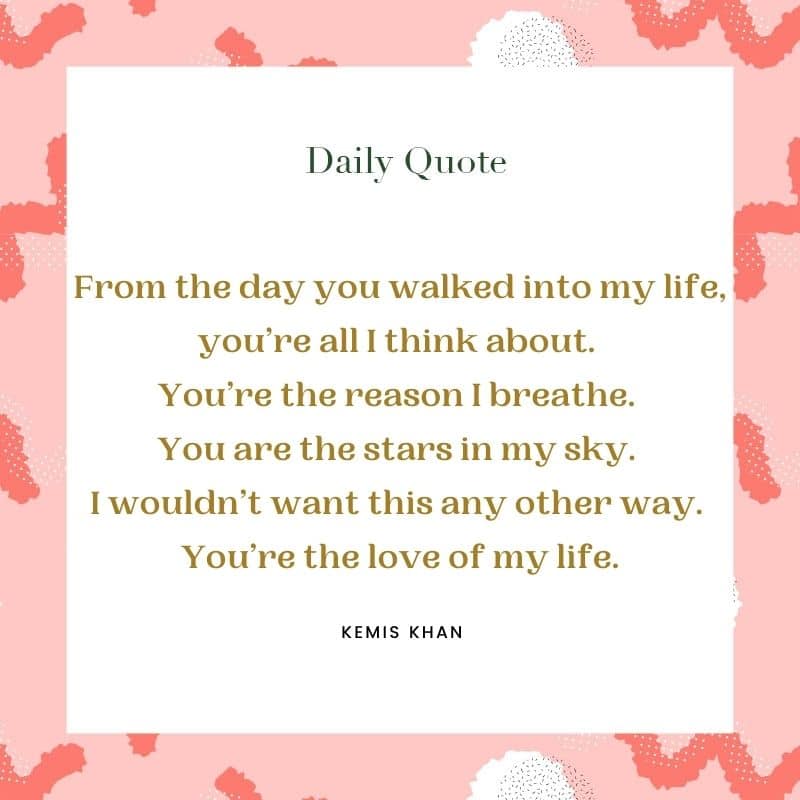 "From the day you walked into my life, you're all I think about. You're the reason I breathe. You are the stars in my sky. I wouldn't want this any other way. You're the love of my life." – Kemis Khan.
"The best love is the kind that awakens the soul; that makes us reach for more, that plants the fire in our hearts and brings peace to our minds. That's what I hope to give you forever." – The Notebook.
"I love you every minute of my life; you're my love and my life. Not all people are lucky to find the sense of their life. I am happy, cause I had found it when I met you – the love of my life." – Rabindranath Tagore.
"I love you, and I will love you until I die, and if there's a life after that, I'll love you then." – Cassandra Clare.
"I love thee to the depth and breadth and height my soul can reach." – Elizabeth Browning.
15. Love Quotes for a Husband
Show him how much you care by sending one of these thoughtful notes his way. True to the heart and expressive in meaning, these quotes showcase the undying love you have for a partner. Famous quotes from novels, iconic mantras from actors, and anonymous quotes can produce the most emotion, even using few words. These aren't particularly cheesy or sappy but still, convey the raw and heartfelt emotion you have for your husband. We're sure that he will smile at the sight of these.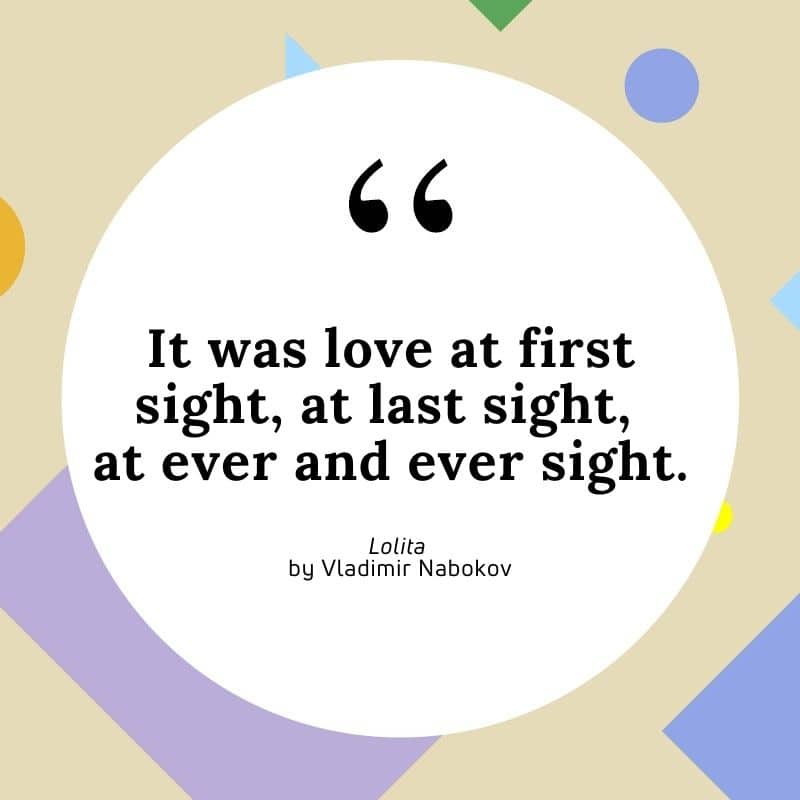 "It was love at first sight, at last sight, at ever and ever sight." — Lolita by Vladimir Nabokov.
"You are my heart, my life, my entire existence." — Julie Kagawa
"No matter where I went, I always knew my way back to you. You are my compass star." — Diana Peterfreund
"For it was not into my ear you whispered, but into my heart. It was not my lips you kissed, but my soul." – Judy Garland
"One day, I caught myself smiling without no reason, then I realized I was thinking of you." — Unknown
16. Love Quotes for a Wife
Make her day by sharing one of these quotes. Your love and respect for your wife is there every day, but these expressions are sure to make her feel it a little more. Evoking feelings of passion, respect, and a touch of humor, they make for the perfect addition to a social media post, wedding vows, or a cute note to surprise her at work. They will be a wonderful reminder of how much she means to you every day, and how lucky you are to have her in your life.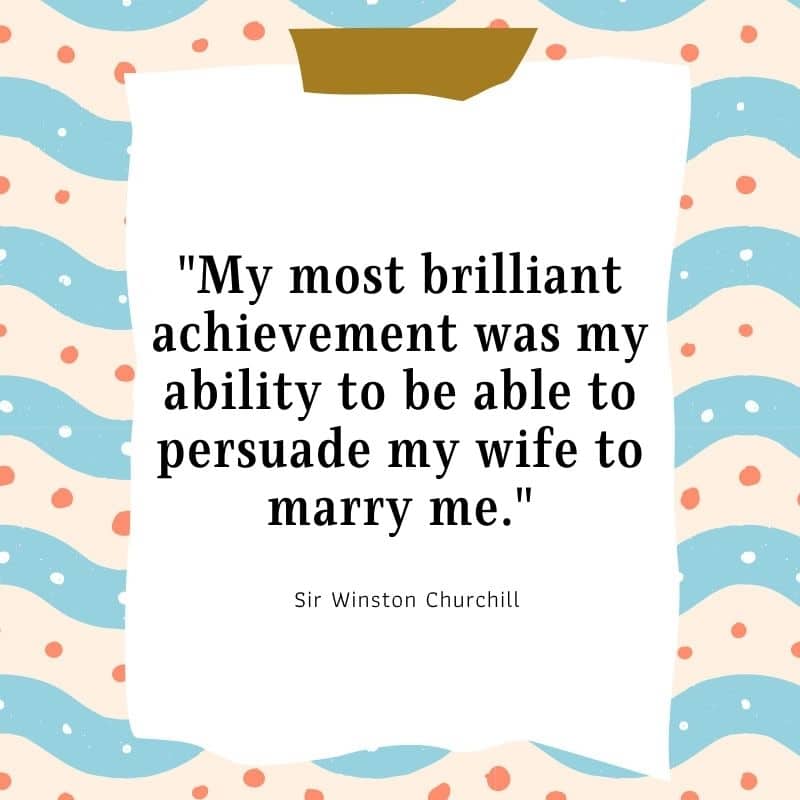 "Nobody has ever measured, not even poets, how much the heart can hold." – Zelda Fitzgerald.
"Where there is great love, there are always miracles." – W Sibert Cather
"In case you ever foolishly forget: I am never not thinking of you." – Virginia Woolf, Selected Diaries
"Grow old with me! The best is yet to be." – Robert Browning
"My most brilliant achievement was my ability to be able to persuade my wife to marry me." – Sir Winston Churchill
17. Mother Love Quotes
A Mother's love is like no other. There is a new level of affection that can be hard to describe when it comes to having children, but these quotes sum them up perfectly. No matter if it's your child's birthday, their first day of school, or any other occasion, these quotes can encompass feelings of devotion and endless support you have for your kids. Even on the toughest days, these extracts and sayings perfectly encapsulate the miracle of being a mom.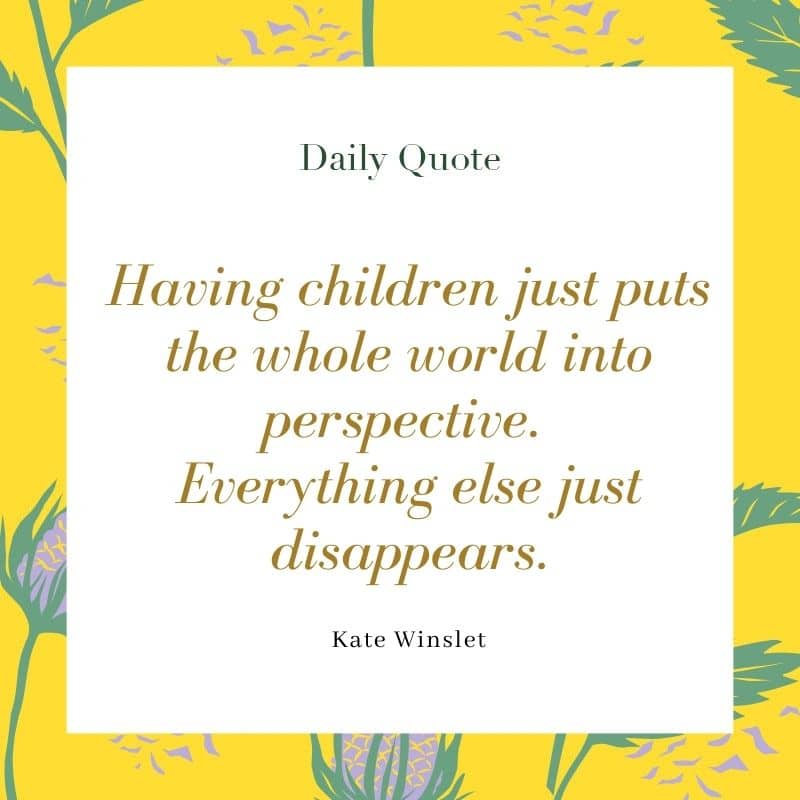 "When you are a mother, you are never really alone in your thoughts. A mother always has to think twice, once for herself and once for her child." – Sophia Loren.
"My mother's love has always been a sustaining force for our family, and one of my greatest joys is seeing her integrity, her compassion, her intelligence reflected in my daughters." – Michelle Obama.
"Having children just puts the whole world into perspective. Everything else just disappears." – Kate Winslet.
"I believe the choice to become a mother is the choice to become one of the greatest spiritual teachers there is." – Oprah.
"We are born of love; love is our mother." – Rumi.
18. Funny Love Quotes
Expressing your love for someone doesn't have to be soppy – it can be humorous, too! These quotes will instantly make the reader smile while showing how much you love them. They're tongue in cheek, but heartfelt, making for a great option for an anniversary post or a speech at an engagement party. Everyone has their own little quirks, and finding someone you truly love means accepting them as they are (even if they can get annoying). Find your favorite and write it to them as an SMS, print them out and tack it to the wall, or share it with a selfie of your partner. There are some gems here, ranging from funny quotes from iconic TV shows to artists and novelists!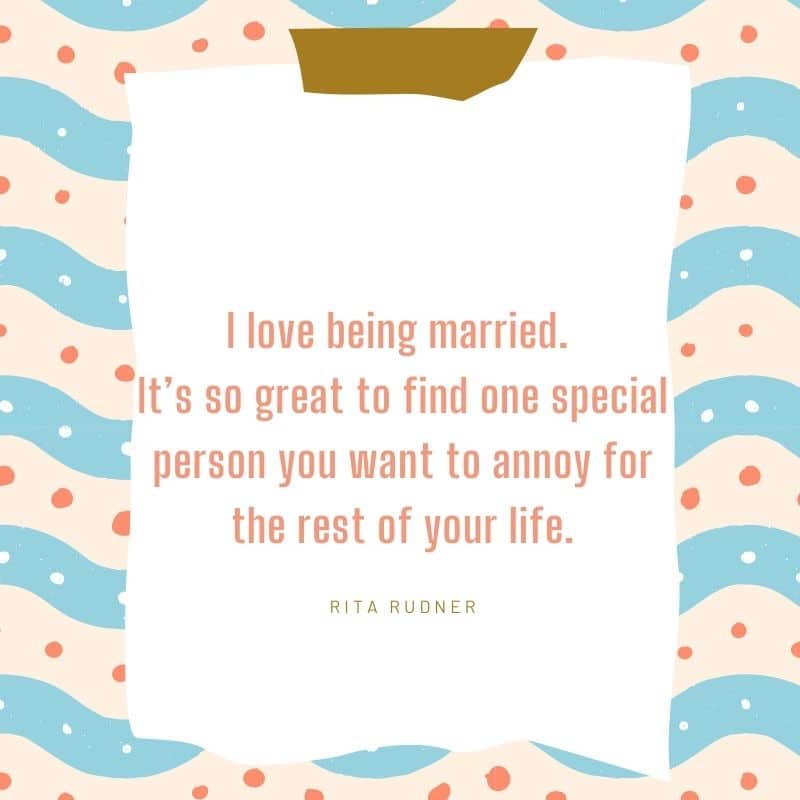 "She's your lobster. Come on, you guys. It's a known fact that lobsters fall in love and mate for life. You can actually see old lobster couples, walking around their tank, you know, holding claws." – Phoebe, Friends.
"There must be millions of people all over the world who never get any love letters… I could be their leader." – Charles M. Schulz.
"I think men who have a pierced ear are better prepared for marriage. They've experienced pain and bought jewelry." – Rita Rudner.
"A friend is like a push-up bra, supportive, and close to the heart." – Unknown.
"I love being married. It's so great to find one special person you want to annoy for the rest of your life." – Rita Rudner.
19. Quotes about Love and Life
Life can deal everyone with a series of interesting cards, but finding love is one of the most rewarding things. Whether it be family, friends, pets, or a partner, the feeling of affection and respect can make the hardest time worth it. These quotes encapsulate the best parts of love and life and perfectly wrap them into a sentence or two. When you spend your days surrounded by those who you care about, even the most difficult decisions can be easier. Share the expressions with those closest to you – it will help demonstrate your appreciation for everything you have.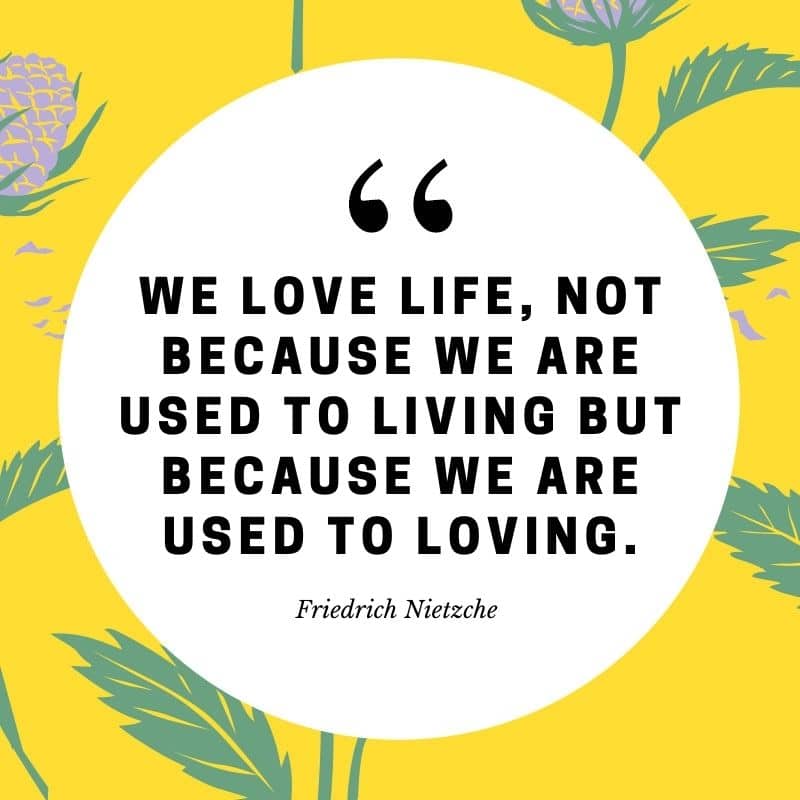 "A dream is what makes people love life even when it is painful." – Theodore Zeldin.
"True, we love life, not because we are used to living, but because we are used to loving. There is always some madness in love, but there is also always some reason in madness." – Petrach.
"I have found that if you love life, life will love you back." – Arthur Rubinstein.
"If you love life, don't waste time, for time is what life is made up of." – Bruce Lee.
"We love life, not because we are used to living but because we are used to loving." – Friedrich Nietzsche.
20. Dog Love Quotes
Better known as Man's best friend, a love for dogs is unmatched. With true loyalty and ever-lasting love, they will be by your side through thick and thin. While they may be unable to understand what you're saying to them, these quotes will instantly showcase to the world how much you would do for the furry pals. Take a selfie and choose the quote that resonates with you most. There's nothing quite like the love for a pet, so take it one step further by giving them a cuddle and a little treat – they deserve it!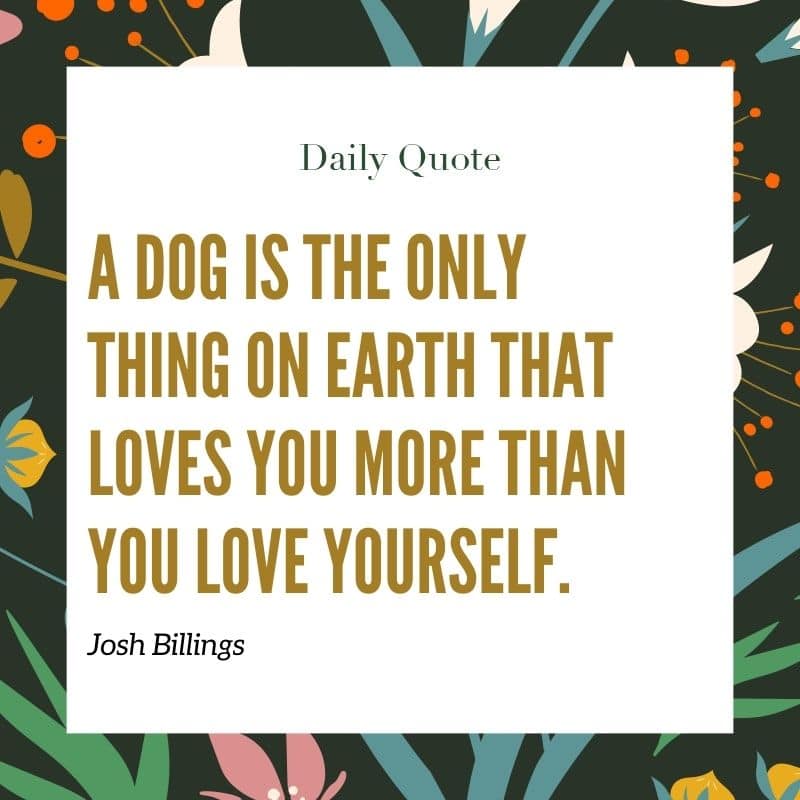 "A dog is the only thing on earth that loves you more than you love yourself." – Josh Billings.
"Money can buy you a fine dog, but only love can make him wag his tail." – Kinky Friedman.
"Such short little lives our pets have to spend with us, and they spend most of it waiting for us to come home each day." – John Grogan.
"Be the person your dog thinks you are." – C.J. Frick
"Before you get a dog, you can't quite imagine what living with one might be like; afterward, you can't imagine living any other way." – Caroline Knapp
21. Cat Love Quotes
These little bundles of fluff have been admired for thousands of years, and there is no better way to show your cat how much you love them than with one of these quotes. Sure, they can't read it, but it will instantly demonstrate to the world your feelings for the feline friend. Even if they scratch, bite or claw at you, you know it's all their secret love language. We're sure you treat these furry pals as the royalty they are, and the featured quotes below will certainly make them feel a bit of extra love.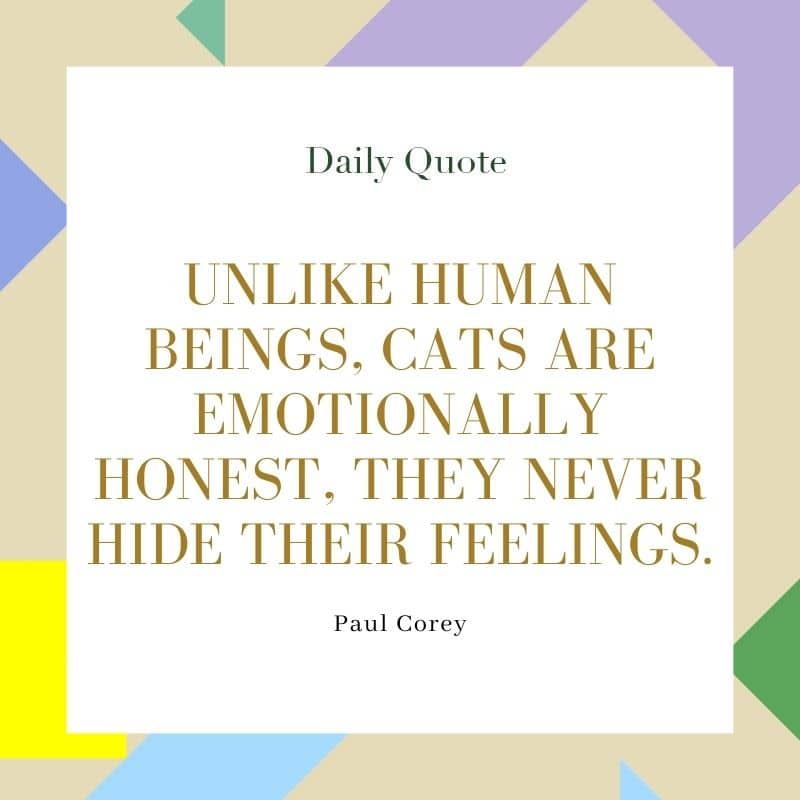 "The innocent look on their face is enough to take up most of the room in your heart." – Mark Twain.
"Cats are the visible soul of house as the time spent with them is never wasted." – Jean Cocteau.
"You cannot ask for more if you are having a cat to love you unconditionally." – Charles Dickens.
"Unlike human beings, cats are emotionally honest, they never hide their feelings." – Paul Corey.
"A part of your soul sleeps until you have loved a cat." – Garrison Keillor.
22. Fake Love Quotes
Everyone experiences a slice of fake love in their lives, and while it isn't fun at the time, it often provides a very important lesson. A great way to seek closure or demonstrate your feelings toward the situation is by sharing a wise quote. It's important to surround yourself with people that encourage you to be your best, and if you meet someone who does the opposite, you should make sure they're no longer a part of your life. It can often be a hard decision to make, but ultimately, putting yourself first is the priority.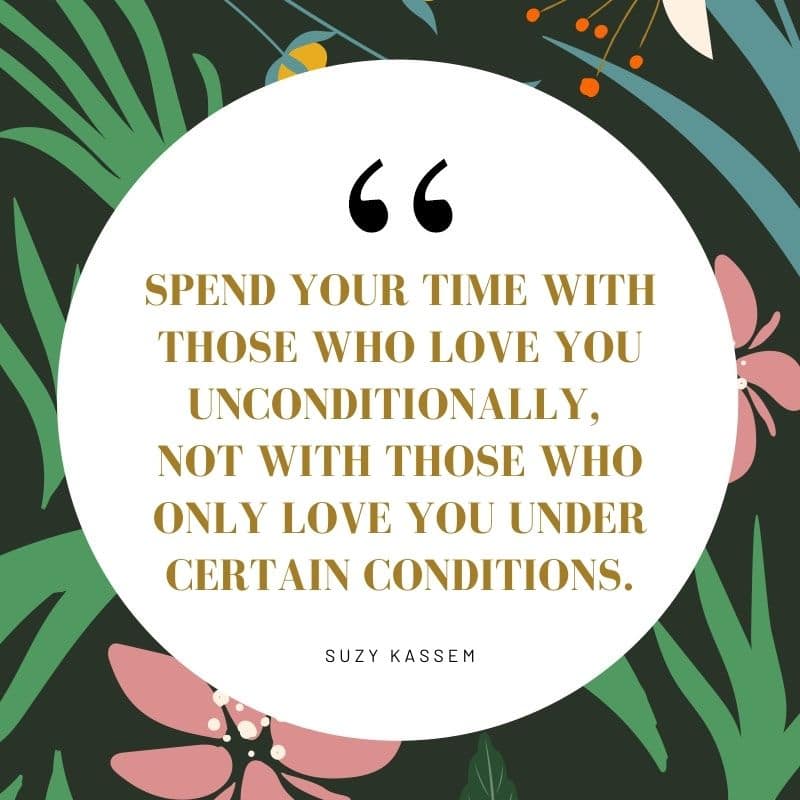 "You can't always go by actions because some people will act like they love you just to get what they want from you." – Sonya Parker.
"Some people are going to love you no matter what you do. And some people will never love you no matter what you do." – Unknown.
"Spend your time with those who love you unconditionally, not with those who only love you under certain conditions." – Suzy Kassem.
"Winter is like fake love that warms us with its beauty and freezes us with its reality!"- Mehmet Murat İldan.
"I do not think you can simulate heat. You can simulate lust, jealousy, anger; all this is easy enough. But real, real heat? I do not think you can pretend." – Keira Knightley.
23. Falling in Love Quotes
When you start to fall for someone, the feelings you get are confusing, complex, and spell-binding. That's why these quotes can inspire such joy – they encapsulate the raw emotions you experience as you begin to go through the first stages of true affection. This part of love is often full of romance, mystery, and excitement. Hold onto the moment, and appreciate the little things as you explore each other's stories, passions, and vulnerabilities. This can also be known as the Honeymoon period, and while it doesn't last forever, it is a feeling you should cherish.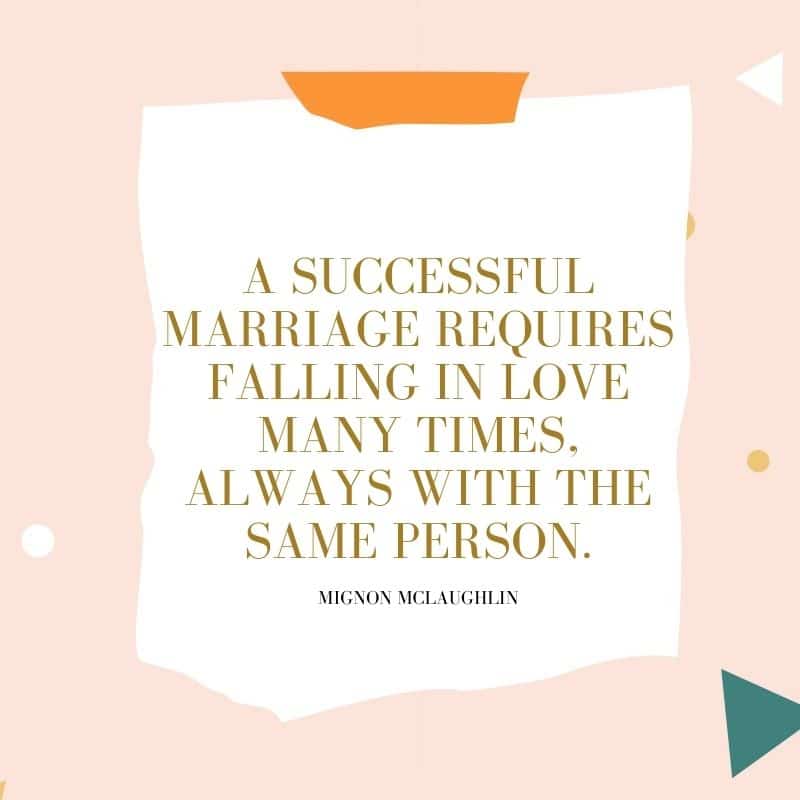 "She wasn't exactly sure when it happened. Or even when it started. All she knew for sure was that right here and now, she was falling hard and she could only pray that he was feeling the same way." – Nicholas Sparks.
"In life, you have to take the pace that love goes. You don't force it. You just don't force love, you don't force falling in love, you don't force being in love – you just become. I don't know how to say that in English, but you just feel it." – Juan Pablo Galavis.
"First best is falling in love. Second best is being in love. Least best is falling out of love. But any of it is better than never having been in love." – Maya Angelou.
"A successful marriage requires falling in love many times, always with the same person." – Mignon McLaughlin.
"All love stories are tales of beginnings. When we talk about falling in love, we go to the beginning, to pinpoint the moment of freefall." – Meghan O'Rourke.
24. Sister Love Quotes
Having a sister is one of the best feelings in the world. A true and honest friend to have by your side from birth is exceptional, and these quotes encompass it perfectly. No matter how different you are from each other, there is an unspoken bond between siblings that can't be replaced. Share a photo of your sis with one of these gorgeous quotes, or send them a cute SMS when they need a boost of love. As one of the most special relationships someone can have, you must never take it for granted. Plus, who else can you chat with about anything and everything?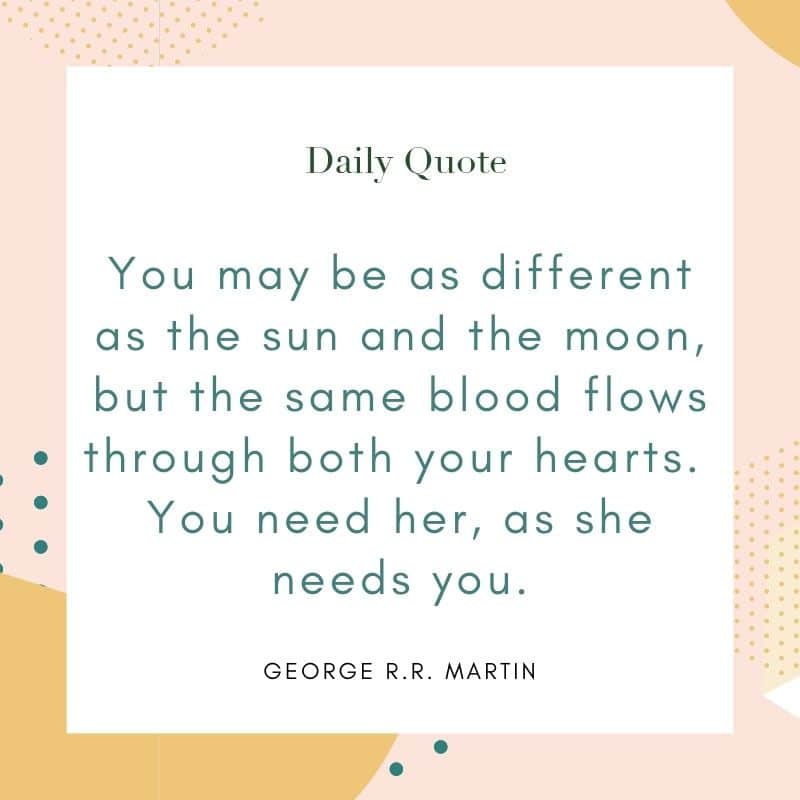 "Sisters make the best friends in the world." – Marilyn Monroe
"You may be as different as the sun and the moon, but the same blood flows through both your hearts. You need her, as she needs you." – George R.R. Martin
"A sister is like yourself in a different movie, a movie that stars you in a different life." – Deborah Tannen
"For there is no friend like a sister in calm or stormy weather; To cheer one on the tedious way, To fetch one if one goes astray, To lift one if one totters down, To strengthen whilst one stands." – Christina Rossetti
"There is no place for secrets in sisterhood." – Erin Forbes
25. Love You Forever Quotes
Endless love is hard to come by, but never let go of it when it does enter your life. Too often, we understate the importance of having someone special in your life, but these quotes perfectly capture the feelings. Having long-lasting affection takes patience, kindness, compromise, and, sometimes, making sacrifices. But at the end of the day, it's worth it. Share these sayings with your loved one via Instagram or a cute note in their lunch box. It is sure to brighten their day and bring you closer together.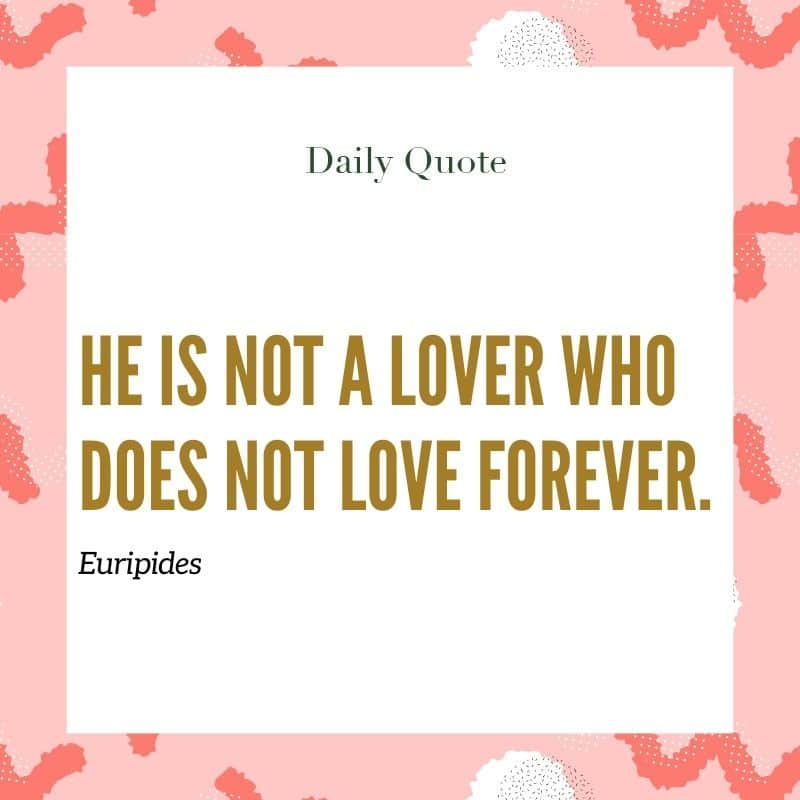 "Love is patient, love is kind, and what our love expresses is true. No amount of tragedy can tear, or break the love I have for you." – Jessica Wheaton.
"Forever is never long enough when it's spent with you."- Ralph
"I have seen your dark nights and your brightest days and I will be here with you forever waiting in your dusk." – Atticus
"He is not a lover who does not love forever." – Euripides
"As we grow older together, as we continue to change with age, there is one thing that will never change. I will always keep falling in love with you."- Karen Coldfelder.
26. Unconditional Love Quotes
Through the hardest times, unconditional love is worth its weight in gold. Through thick and thin, supporting those in your life that you love can be difficult, but the end result is totally worthwhile. It's not about what you want someone to be; it's accepting who they are and seeing the best in them. Of course, unconditional love doesn't come without compromise and challenges, but the feeling you get when that love is returned is priceless.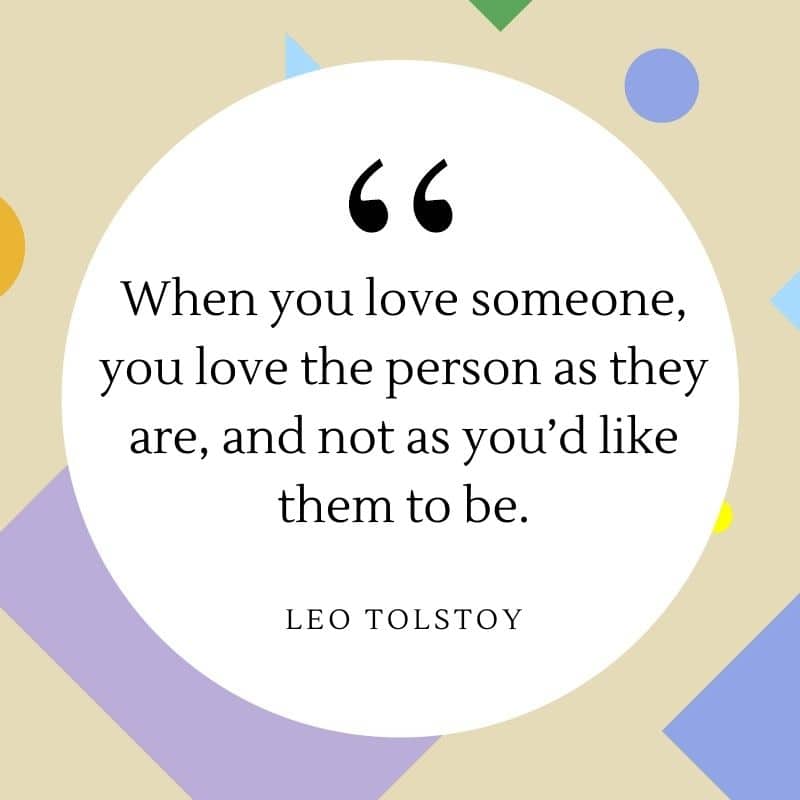 "When you love someone, you love the person as they are, and not as you'd like them to be." — Leo Tolstoy.
"Unconditional love really exists in each of us. It is part of our deep inner being. It is not so much an active emotion as a state of being. It's not 'I love you' for this or that reason, not 'I love you if you love me.' It's love for no reason, love without an object". – Ram Dass
"When you look into your mother's eyes, you know that is the purest love you can find on this earth."- Mitch Albom, For One More Day.
"To love everyone unconditionally does not mean to give everyone your unconditional time. Sometimes, to love completely, we must never see someone again. This, too, is love. This is giving someone the freedom to exist and be happy, even if it must be without you."- Vironika Tugaleva.
"Unconditional love is the greatest gift we can ever give." – Amy Leigh Mercree.
27. You are Loved Quotes
Everyone deserves to feel loved, and there are days when you need to remind yourself, too. When the world feels too big to care about, remember how much you are worth and how important you are to everyone who surrounds you. These are great quotes to share with someone who may need a pick-me-up, as they inspire happiness and feelings of acceptance. Whether you choose to share them via an SMS, a secret note, or just saying it in passing, they will brighten someone's day, no matter how dark.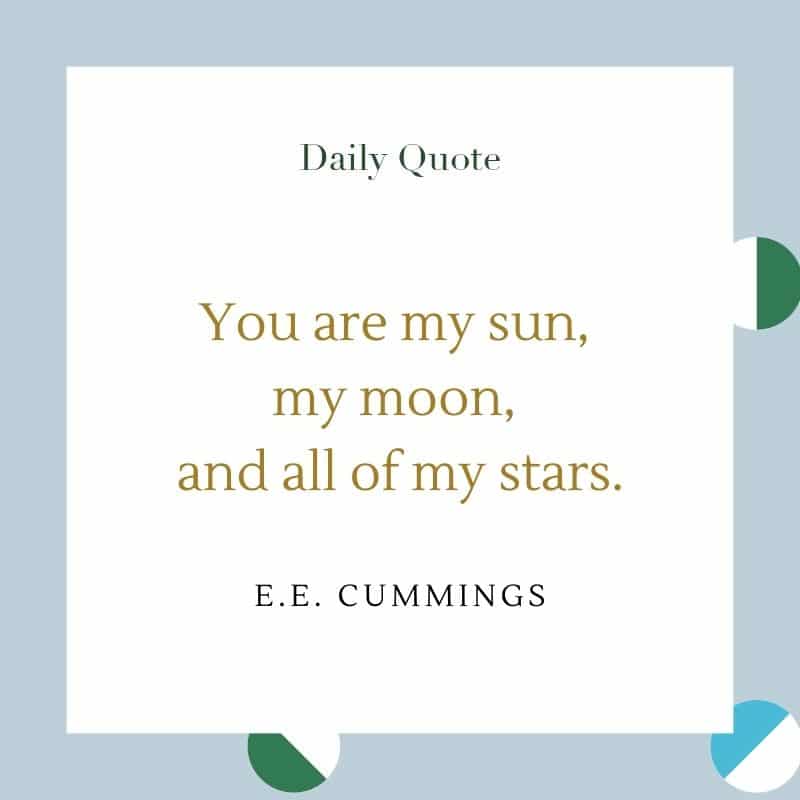 "Love is like the wind, you can't see it but you can feel it." – Nicholas Sparks.
"Just in case you have forgotten today: you matter. You are loved. You are worthy. You are magical." – Unknown.
"You are my sun, my moon, and all of my stars." – E.E. Cummings
"You are not a drop in the ocean. You are an entire ocean in a drop." – Rumi
"To love is to recognize yourself in another." – Eckhart Tolle
28. Deep Short Love Quotes
Sometimes short quotes can offer the deepest meaning, and these are no exception. A few words, poignant and chosen correctly, can evoke feelings of love, passion, and true understanding of someone you care about. If you love sharp and to-the-point sayings that express a deep connection with someone, then these are perfect for you. Share them in a social media post, on a mood board, or with your closest friends. It's the little things in life that have the biggest impact, after all.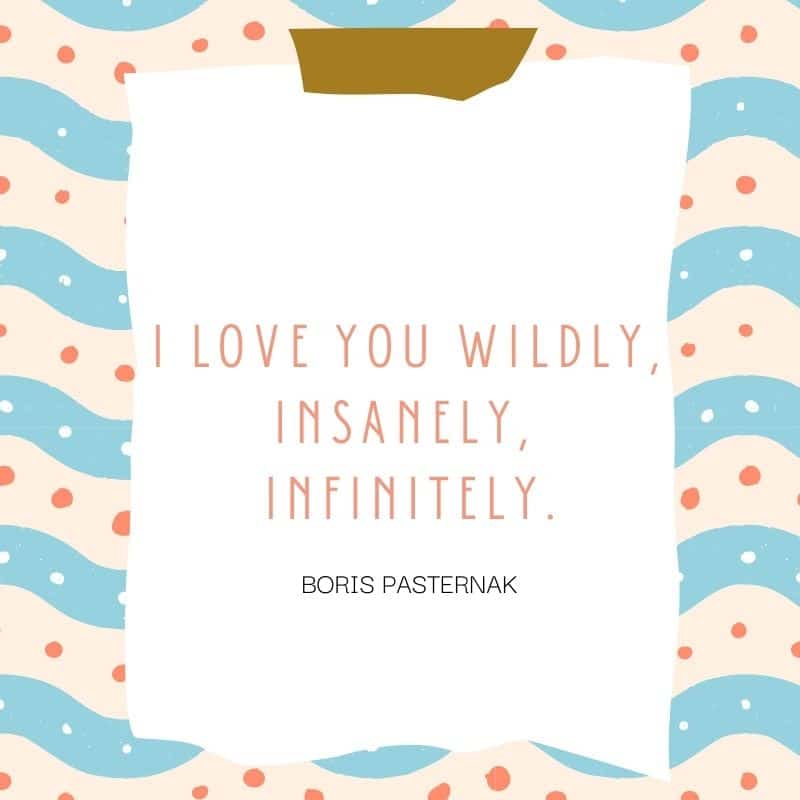 "It's you, because no one else makes sense." – Perry Poetry
"And with a heavy heart I let you go and chose myself instead" – Lorelei
"You are my favorite feeling" – Aesteuticc
"You look like the rest of my life." – Beau Taplin
"I love you wildly, insanely, infinitely." – Boris Pasternak
29. Famous Love Quotes
From famous films to exceptional pieces of literature, some of the most heart-emblazoning famous quotes come straight from the page. From Mr. Darcy to Maya Angelou, the topic of love has been a key topic for centuries, and even as fashions endometrial change, feelings seldom do. These quotes, sayings, and excerpts evoke feelings of raw passion, love, and trust, whether it be for a partner, family and everyone in between. Use one of these to show the world how in-touch with the culture you are, and share your love at the same time.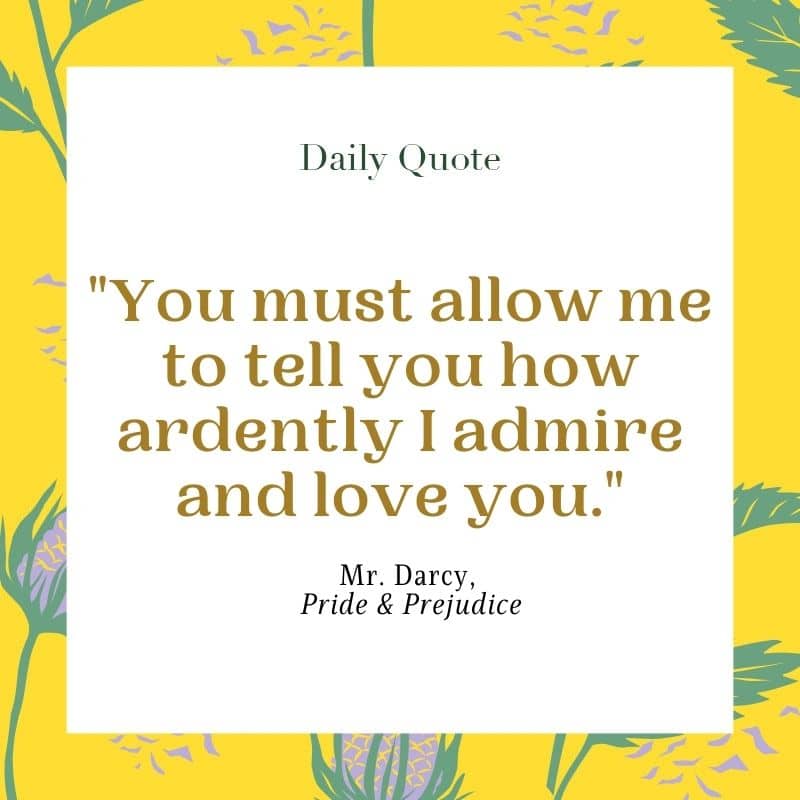 "You must allow me to tell you how ardently I admire and love you." – Mr. Darcy, Pride and Prejudice.
"Love is the whole thing. We are only pieces." – Rumi
"Love recognizes no barriers." – Maya Angelou
"If you find someone you love in your life, then hang on to that love." – Diana, Princess of Wales.
"I love you right up to the moon—and back." – Sam McBratney.
30. Friendship Love Quotes
A kind of love that is unlike any other; friendships make the world go round. They inspire happiness, joy, and timeless memories from childhood to old age. Show them how much they mean to you, no matter the distance or complications. Even if times get rough, they're there to support you, and you should always do the same. Just with every relationship, it's a perfect blend of giving and taking. Surprise them with one of these friendship quotes to brighten their day and make them feel extra loved.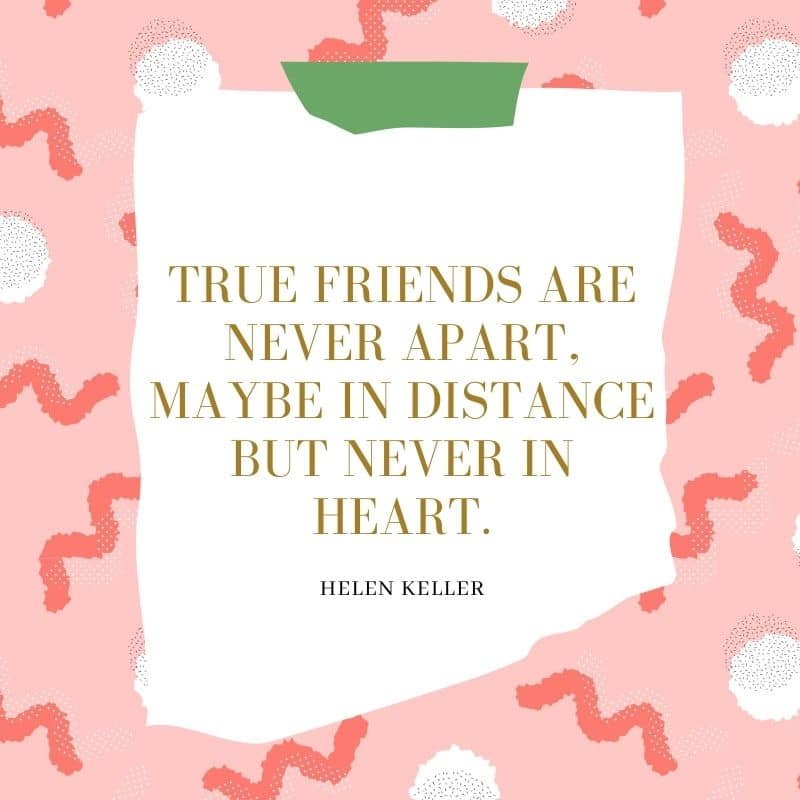 "Friendship is the hardest thing in the world to explain. It's not something you learn in school. But if you haven't learned the meaning of friendship, you really haven't learned anything." — Muhammad Ali.
"A real friend is one who walks in when the rest of the world walks out." — Walter Winchell.
"Growing apart doesn't change the fact that for a long time, we grew side by side; our roots will always be tangled. I'm glad for that." — Ally Condie.
"Truly great friends are hard to find, difficult to leave, and impossible to forget." — G. Randolf.
"True friends are never apart, maybe in distance but never in heart." — Helen Keller.
Love Quotes FAQs
What is the best quote for love?
There are many different ways to express your love, but sometimes the smallest saying can have the largest impact. Affection and friendship come in many forms, and an endless number of poets, philosophers, celebrities and others, have expressed it in myriad ways. Ultimately, there is no single best quote for love, as everyone will interpret them differently. When choosing something, make sure it resonates with you. Whether you want to write it in a note, share it in a selfie online or exchange them in vows, there's an adage to perfectly describe your feelings.
What is most romantic saying?
Whether your relationship is starting to bloom or you've known each other for years, romantic sayings will instantly warm the heart. While love is subjective to everyone, there are plenty of popular ways to show them how much you care. The most popular choices include 'You are my sun, my moon, and all my stars', by E.E. Cummings, and 'Love is like the wind, you can't see it but you can feel it,' by Nicholas Sparks. Have a search of the adages above to see which relate best to you.
SUBSCRIBE TO OUR NEWSLETTER
Subscribe to our mailing list and get interesting stuff and updates to your email inbox.