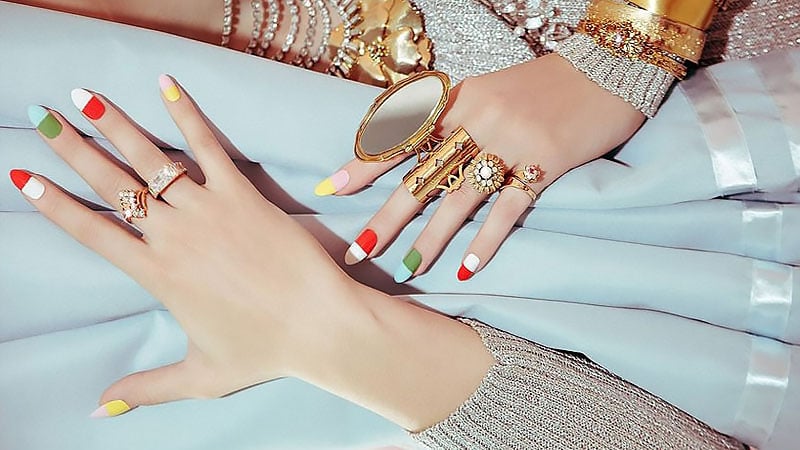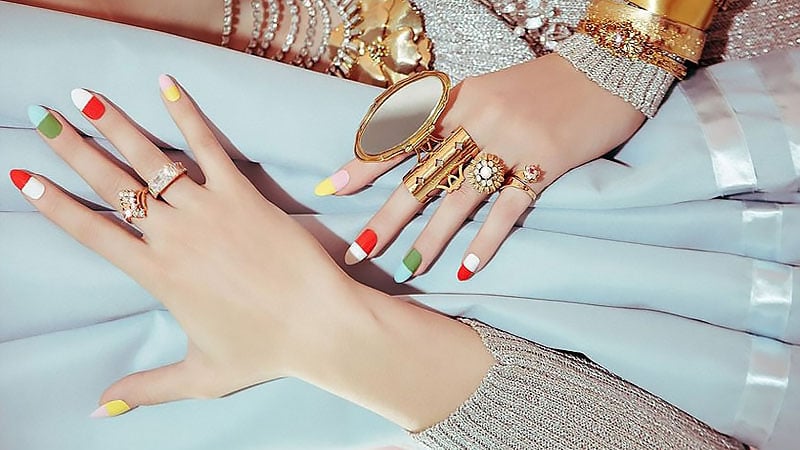 Matte nails should absolutely be at the top of your list for your next trip to the salon. As well as being on-trend they are also sleek, sophisticated, and a more subtle option for professional babes. From deep hues to ombre, coffin nails to almond shapes, we have rounded up the most gorgeous matte nail designs you'll love.
1. Matte Black Nails
Matte Black nails are the ultimate form of sophistication, with just a little bit of edge. Keep it simple with no embellishments or patterns for a sleek and elegant look.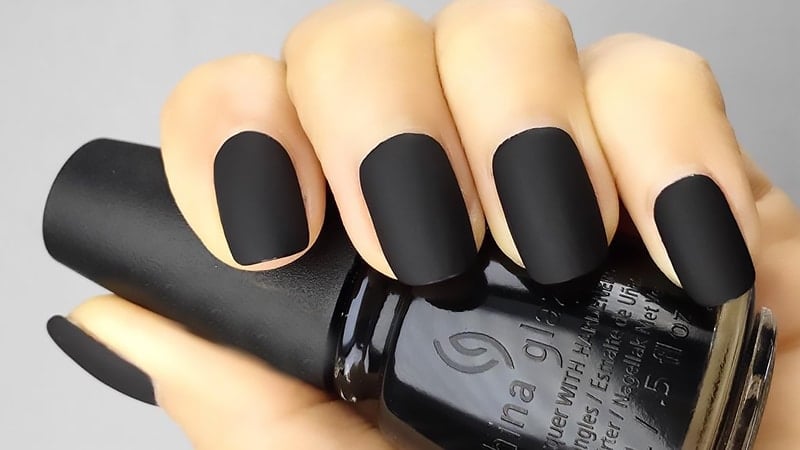 2. Matte Coffin Nails
A coffin shape is great to give your mani an on-trend upgrade. A matte finish in baby pink is a classy and subtle option, which still stands out.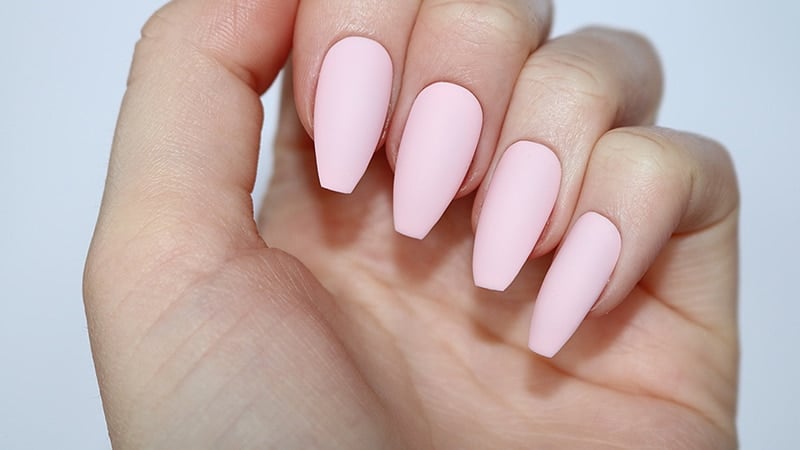 3. Matte Red Nails
We all love red nails, but sometimes it can be a little too striking for work. Try this matte red for an understated finish that still packs a punch.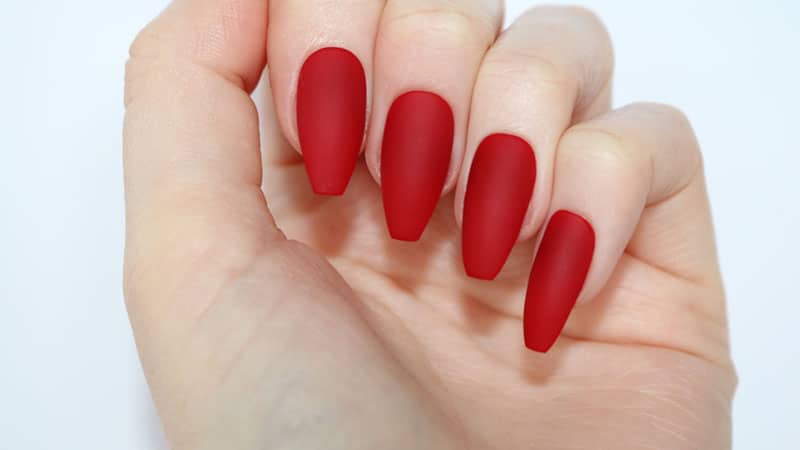 4. Matte White Nails
White nails can be very elegant, but it is important to add a few deets to keep things interesting. Spice up your white mani with almond nails and this cute line design.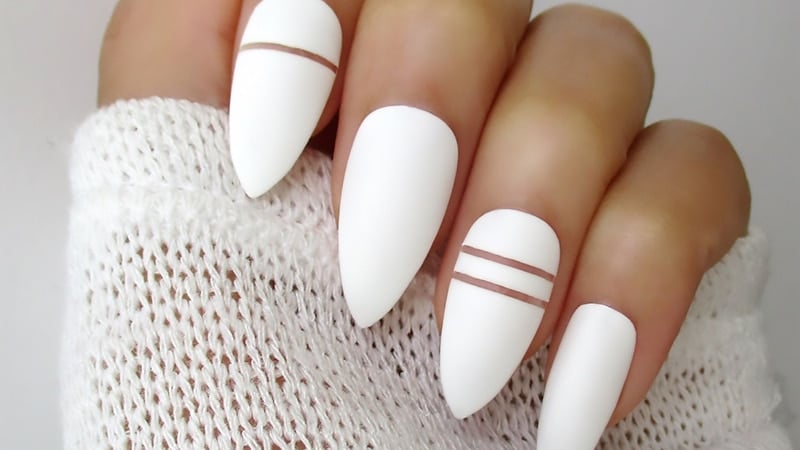 5. Matte Burgundy Nails
Deep hues are perfect for winter as they tend to match the vibe as well as most of the trendy clothing colors. To escape from the standard black, go for a moody burgundy.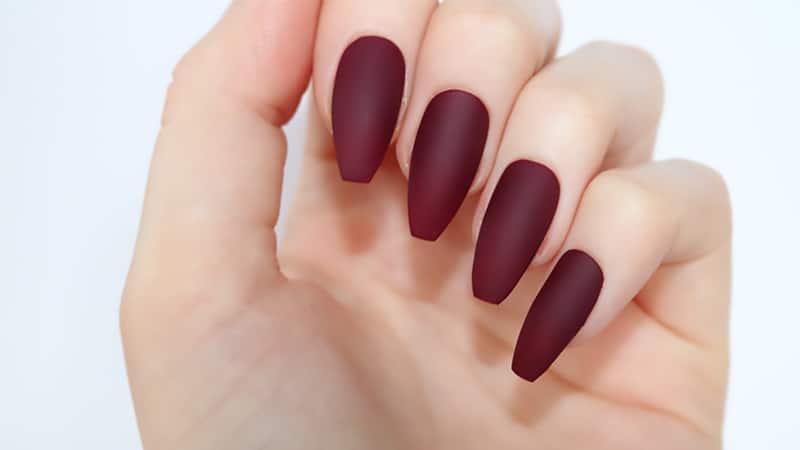 6. Nude Matte Nails
Nude nails are a good choice as they go with everything as well as being subtle, pretty, and sophisticated. Try a glittery accent nail with a matte polish for a stand-out factor.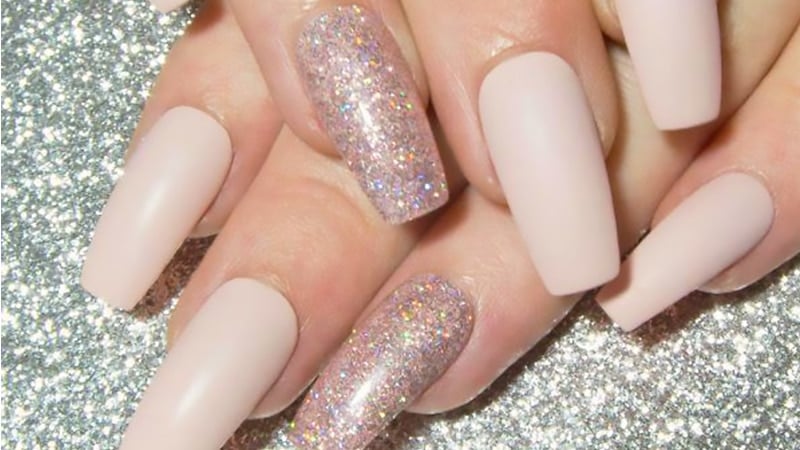 7. Matte Grey Nails
Grey is another moody color that is perfect for the colder months. Go for a plain grey or this sleek ombre look, or try one of the other 50 shades.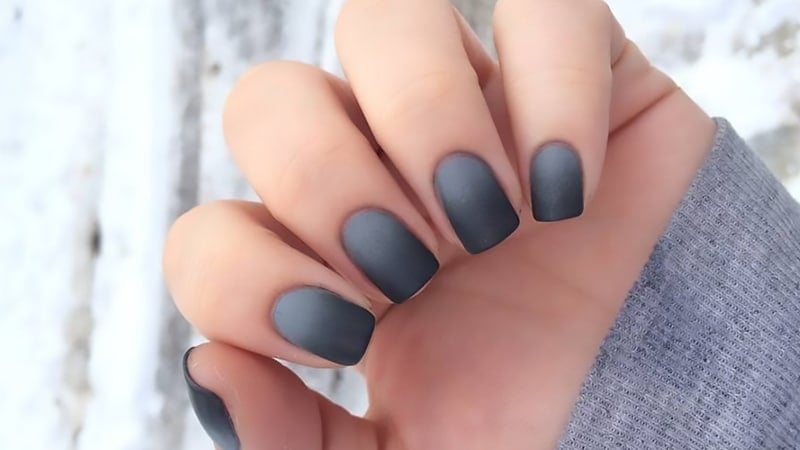 8. Matte Pink Nails
From baby pink to fluoro, champagne to fuchsia and rose, there are plenty of shades of playful pink to choose from. Try this nude shade with diamonte details to add a touch of glitz to you matte polish.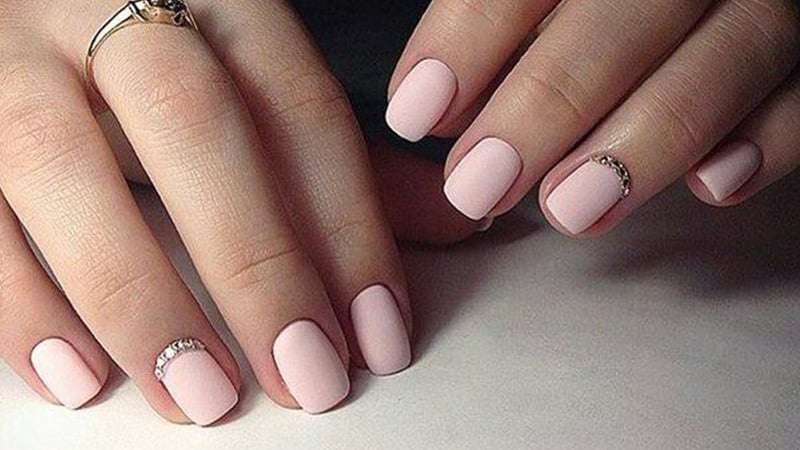 9. Matte Blue Nails
These sky height stiletto nails will have you feeling anything but blue. If you want to add a bit of shine to your matte look try a stunning sea blue glittery accent nail.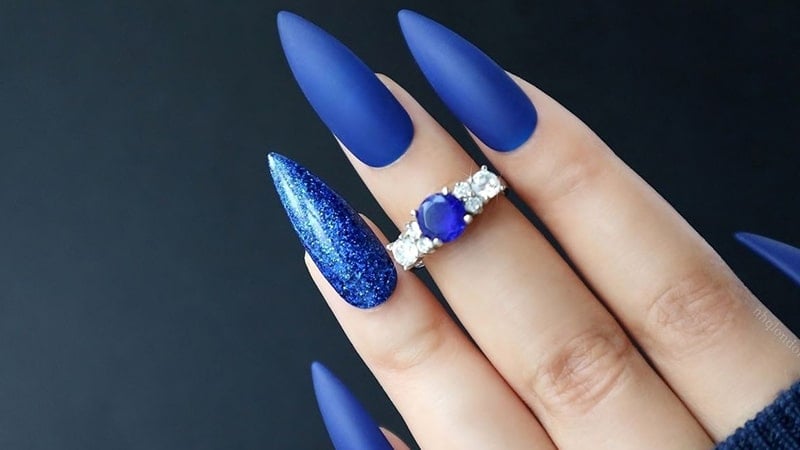 10. Matte Purple Nails
Purple was made to stand out and matte polishes should be no exception to this. Add some jewels to your purple paws for this luxe look.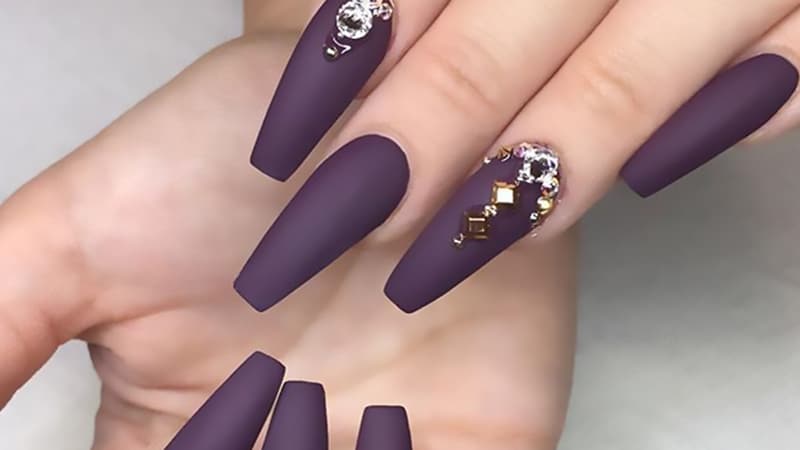 11. Matte Stiletto Nails
If you're looking for something a little more extra, stiletto nails are for you. Try these sharp talons with this dreamy emerald green matte polish and a reflective silver accent nail.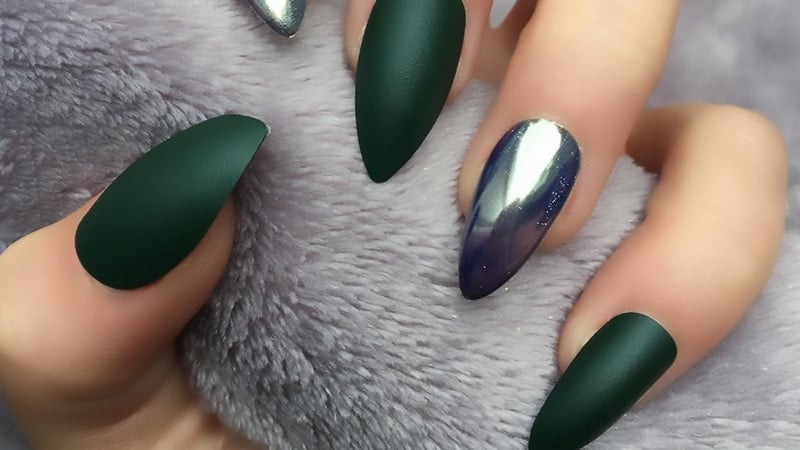 12. Matte Glitter Nails
Who says you can't still have a touch of glitter with your matte mani. Try this black polish with gold and silver glittery accents for a cool two-tone look.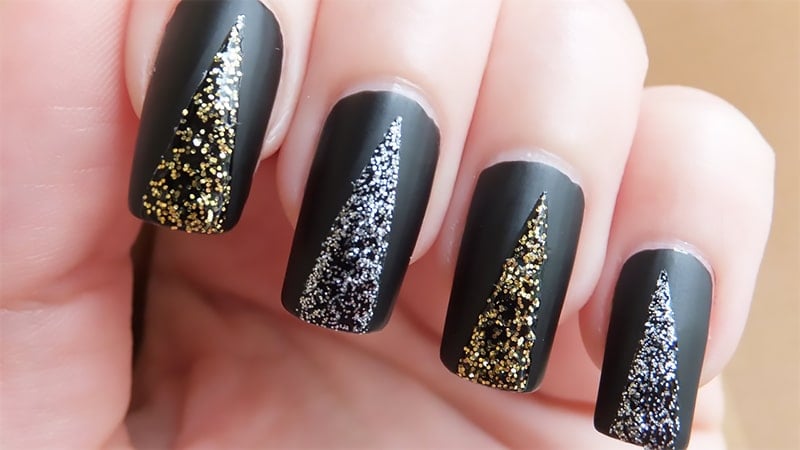 13. Cute Matte Nails
Try out this cute floral design, all you need is some black and white matte polish, a tool to create dots, and some diamontes!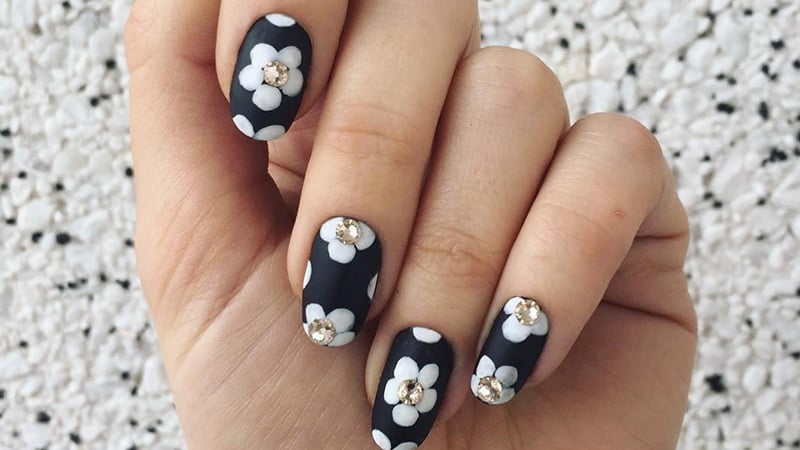 14. Matte Black Nails with Gold
If you're looking for some party inspiration, we have you covered. Update your classic black matte mani by adding a shiny tip and these elegant gold strips.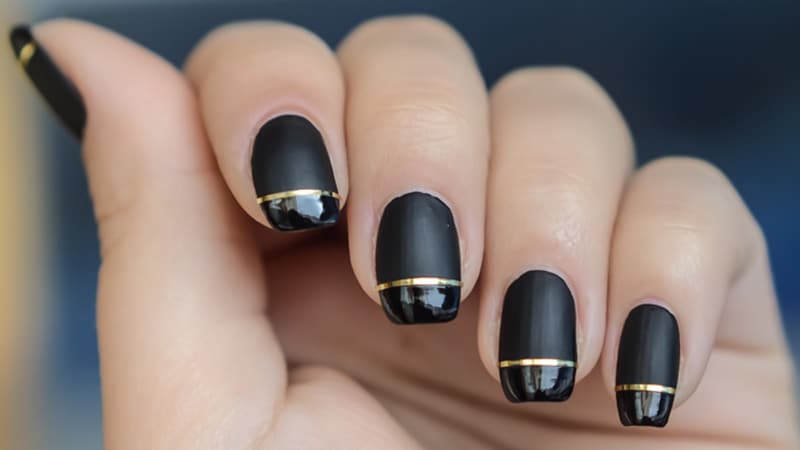 15. Matte Almond Nails
Almond is a more subtle shape than a stiletto or coffin, so it's great if you can't have your claws too sharp for work. Try this pretty pink polish with small glitter details.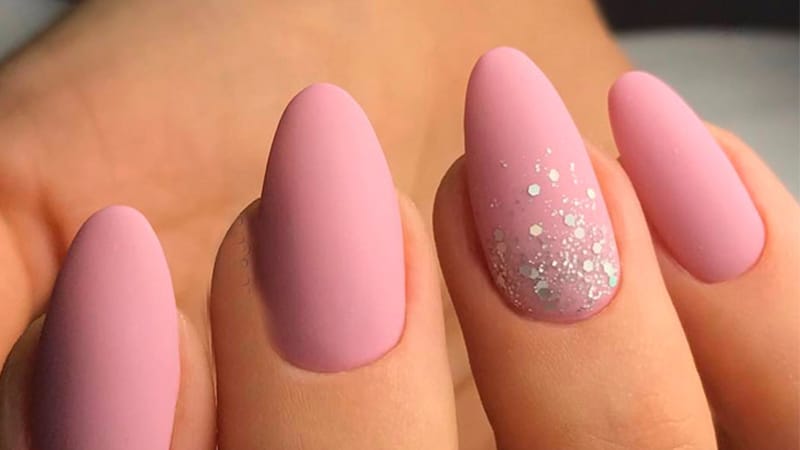 16. Matte Brown Nails
Brown often gets overlooked when it comes to manicures, but it is actually a stunning shade. Try this bejeweled brown style for a tonal look, with a little bit of bling.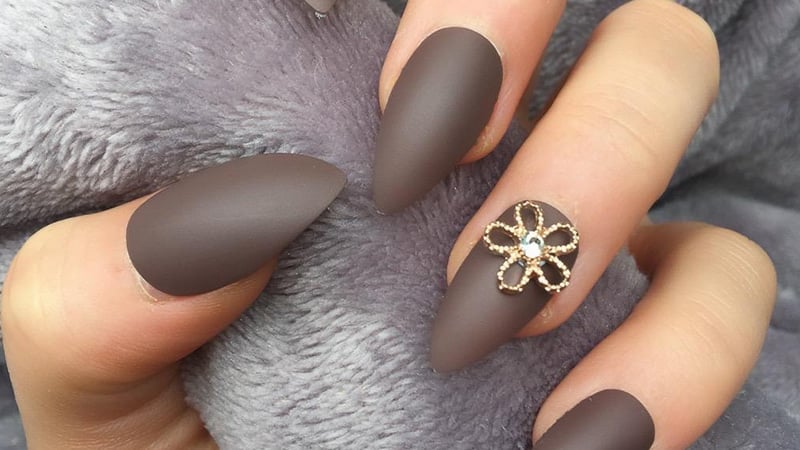 17. Matte Ombre Nails
Ombre is still really big on the nail scene. It will work with whatever colors you like, but what could be better for winter than this moody burgundy and black fade?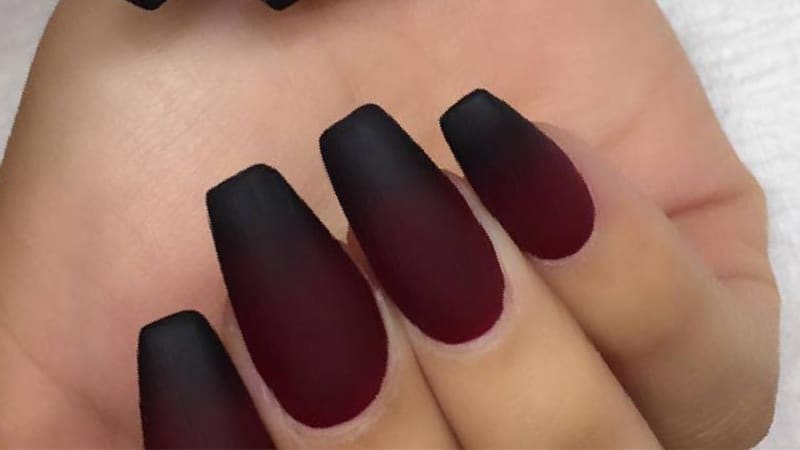 18. Matte Gold Nails
If shiny gold is a little too Grecian goddess for your style, why not try this stunning matte gold? All the glitz minus the shine and just as gorgeous.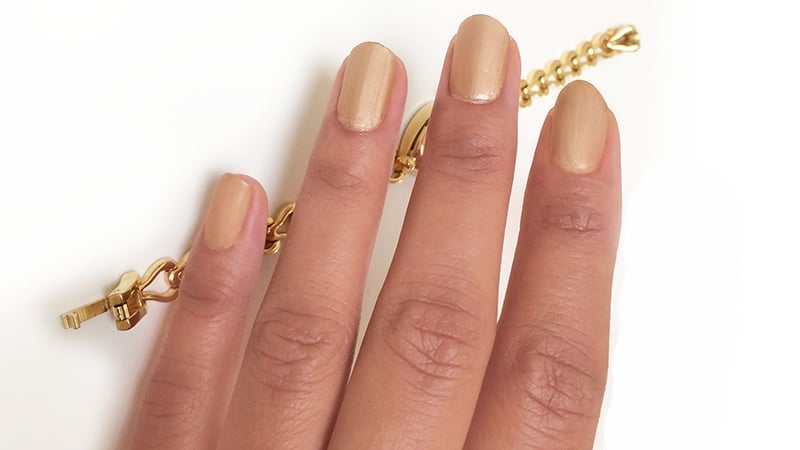 19. Matte Orange Nails
There are many shades of orange to inspire your next trip to the nail salon. However, we love this bright shade with this subtle geometric pattern. This vibrant color speaks for itself, so you don't need anything too fancy.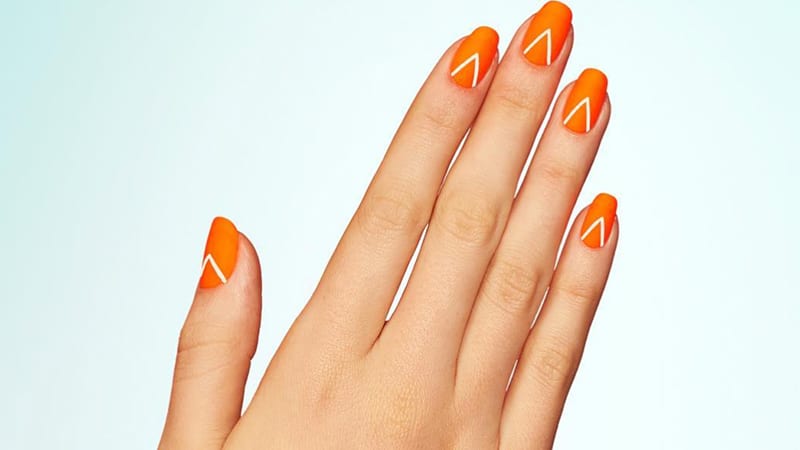 20. Short Matte Nails
Just because you have short nails doesn't mean you have to miss out on all the fun. Add a touch of cool with this black and white graphic pattern.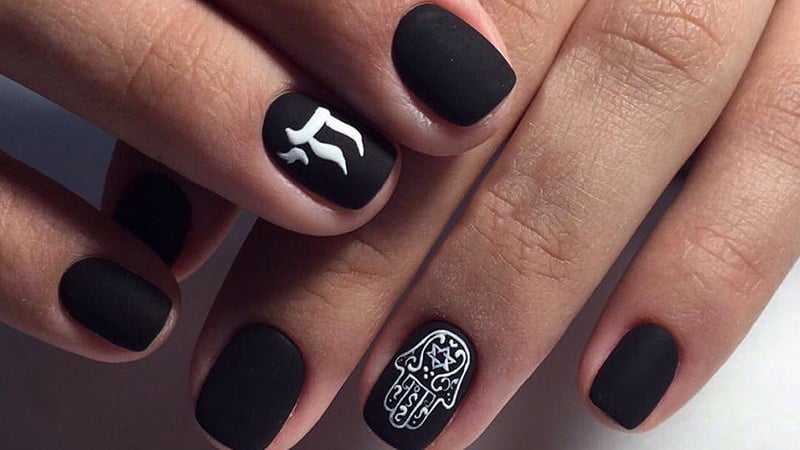 FAQs
Are matte nails in Style 2022?
Matte nails are in style for 2022, especially in trending colors like red, navy, brown, and muted greens.
Are matte nails good?
Matte nails are a unique and different take on the usual high-gloss finishes. It's sleek, sophisticated, and can be more subtle, especially for the workplace. It also makes a nice contrast when using both glossy and matte paint in the same nail art, even when it's the same shade.
How do you ask for matte nails?
All you need to do is tell your nail technician that you want a matte finish. To achieve this look with nail polish, you'll need to either select specific matte formulas or add a matte topcoat. When it comes to gel or dip powder nails, you can still get the look with a matte topcoat that goes over the finished product. If in doubt, take along photos of the look you want.
SUBSCRIBE TO OUR NEWSLETTER
Subscribe to our mailing list and get interesting stuff and updates to your email inbox.