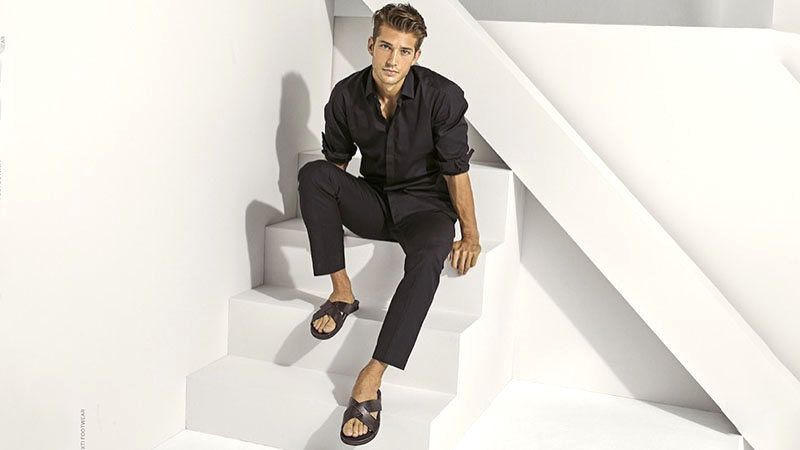 No longer just for the beach, sandals have become a staple item in every man's wardrobe. With a vast range of styles and colors to choose from, you can rock something new every day of the week. Providing pure comfort and a high fashion appeal, this footwear will become your new favorite. If you want to elevate your outfit game, then you should invest in a pair of sandals from these top designer brands.
1. Alexander McQueen
Blending punk with attention to detail, Alexander McQueen designs sandals that push boundaries. With studs, textures, and bold structures, you can wear the footwear inside the house or even with a suit and tie. There's a myriad of styles to choose from, all of which seek inspiration from McQueen's home town of London.
SHOP: Alexander McQueen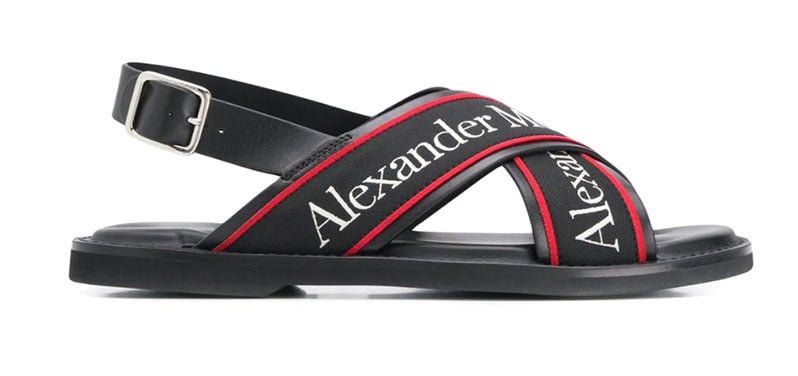 2. Dolce & Gabbana
Dolce & Gabbana creates elegant, decadent, and lavish pieces of footwear, so why not add these to your collection? These leather, fabric, or rubber sandals flatter a massive range of outfits and are timeless in style. With every step you take in these shoes, it will be as if you're on a vacation in Milan.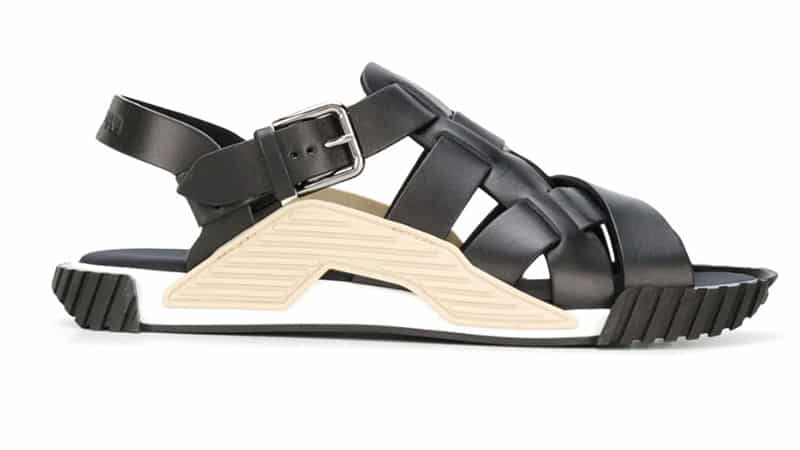 3. Prada
Prada is one of the most prestigious brands in the history of fashion. With its timeless and modern take on menswear, Creative Director Miuccia Prada knows how to design the perfect sandal. Blending street style with high fashion, each pair of shoes offers sublime comfort with a slick tailored finish. Wear these to the beach or in your own home for a luxe addition to your outfit.
SHOP: Prada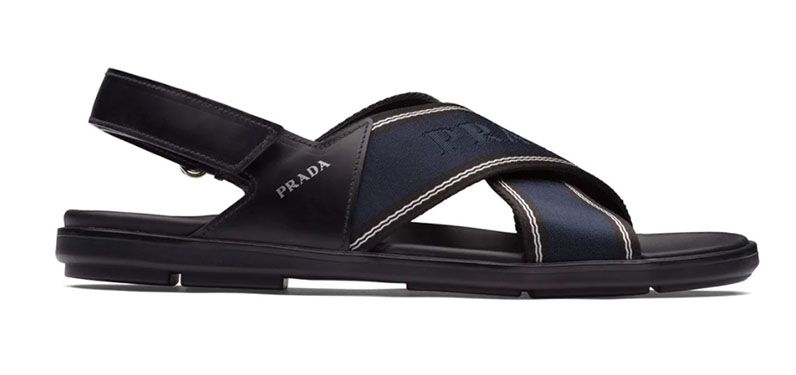 4. Valentino
Valentino marries the classic Italian style with bold and daring patterns and colors. With an effortlessly sleek finish to every sandal, you will feel as if you're walking on cloud nine with this luxury brand. The Iconic logo adds a trendy twist to timeless footwear and is definitely worth the hype.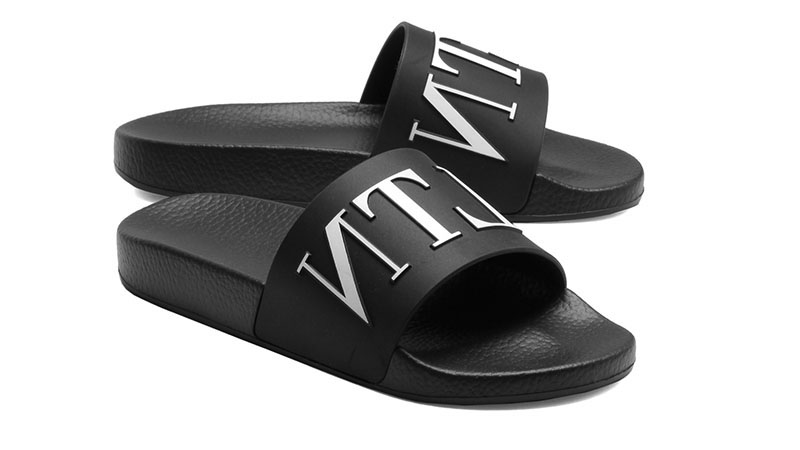 5. Gucci
Gucci is one of the most recognized designers in history, so what better reason to sport them on your feet? The Italian's iconic green and red stripes are a timeless option, or you can choose the much-loved unique fabric. The Creative Director, Alessandro Michele, easily blends the tradition of this luxury label with modern styling.
SHOP: Gucci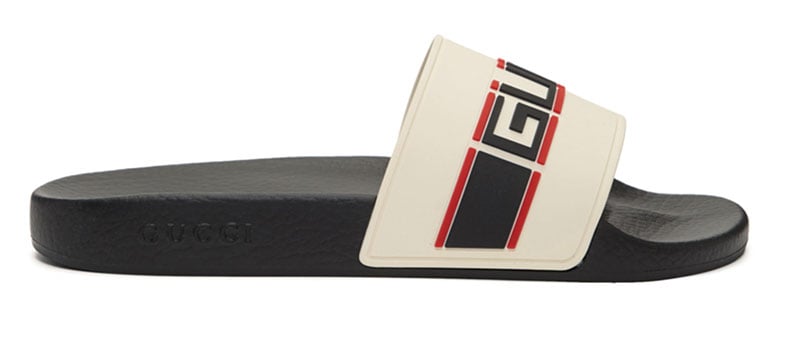 6. Saint Laurent
Put an elevated twist on the classic rock and roll aesthetic in Saint Laurent. Under the creative direction of Anthony Vaccarello, these sandals blend a sophisticated design with a punk rock finish, thanks to the leather and suede fabrics and reliable construction. You can go anywhere with this footwear – you'll make a statement with every step you take.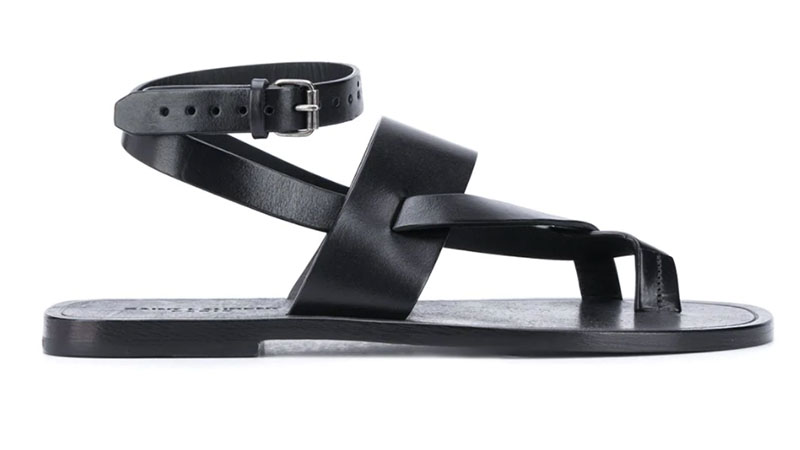 7. Balenciaga
Balenciaga takes elegance and combines it effortlessly with comfort and reliability. This Spanish fashion house, which was established in 1917, designs chic and straightforward footwear for every occasion. Choose from luxe leather sandals to a pair of embossed rubber slides – the timeless logo will elevate any outfit.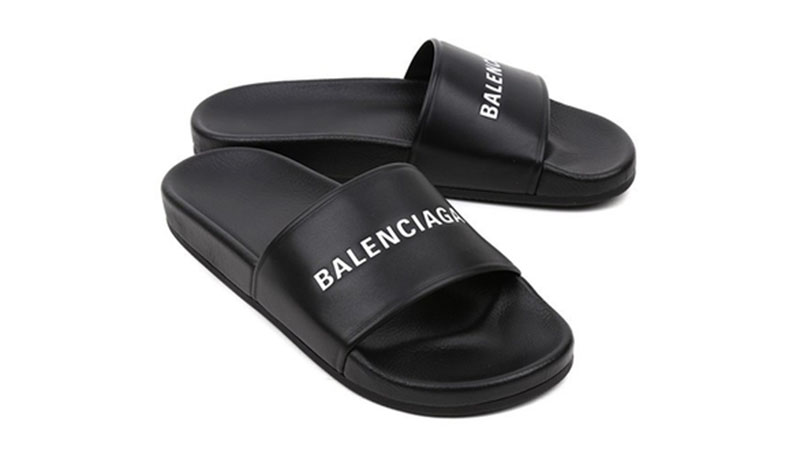 8. Grenson
This British brand creates footwear made to last, thanks to its roots in the cobble-stoned Britain. With every step, the arch of your foot will feel safe and supported. The Northamptonshire-based label was founded in 1895 and offers sturdy and stylish sandals – they're so comfy you will want to wear them every day of the year!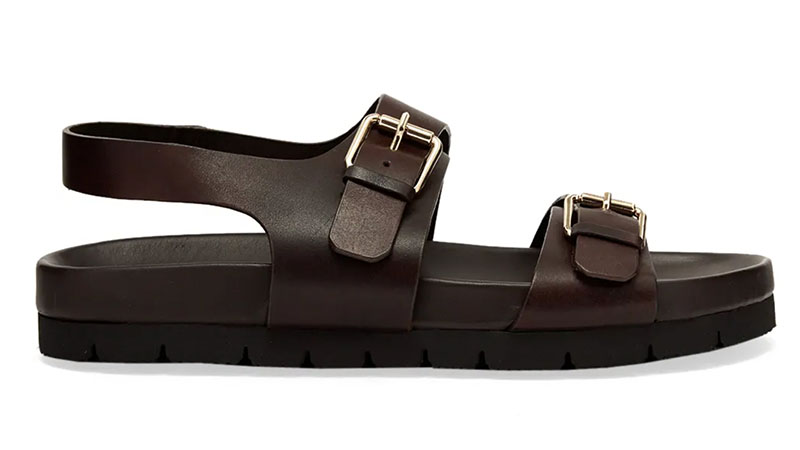 9. Off White
As one of the trendiest designers of this decade, Off-White is adored by many, and for a good reason. This cult brand offers street-style appeal with a high fashion edge, leaving you with a stunning set of sandals for every day. Taking inspiration from bold hip hop aesthetic and blending them with hi-vis shades and striking logos, you will feel like you've walked off the runway with every step.
SHOP: Off White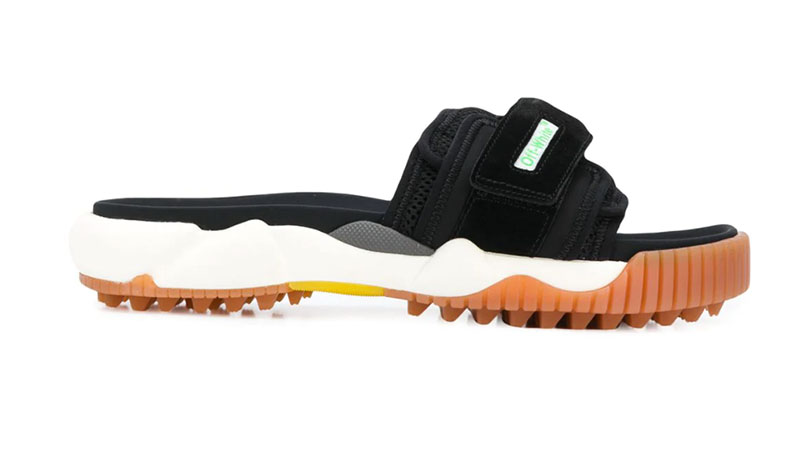 10. Bottega Veneta
Bottega Veneta has offered luxurious and sculptural products since its launch in 1966. This Italian designer is best known for its woven leather construction, and these sandals are no exception. Go anywhere in these shoes and feel as if you're walking on the runway. They're so stylish that you will feel ahead of the fashion game with every step.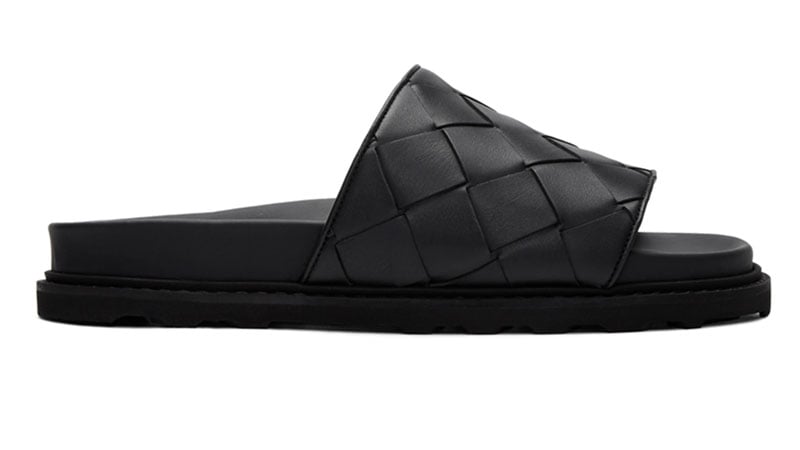 11. Burberry
This London designer knows how to make seriously good sandals. Plaid print is the most iconic Burberry design, so why not take it with you everywhere you go? Its Chief Designer, Riccardo Tisci, has reimagined its famous logo and monogram, now sporting a bold orange and tan combination. The shades suit a myriad of outfits and offer pure comfort.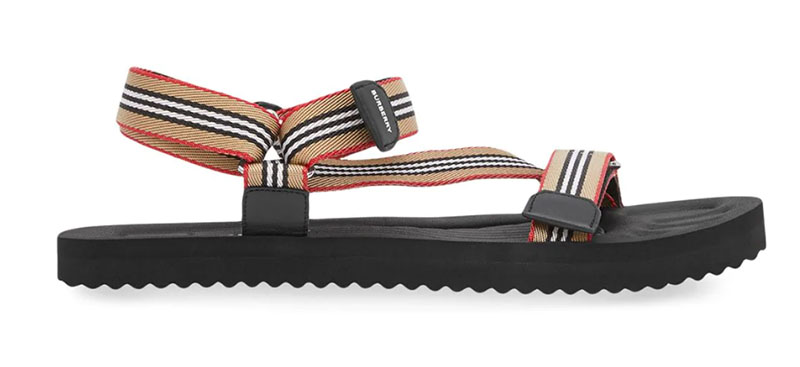 12. Marni
Unleash your quirky side with a pair of Marni sandals. Created by Consuelo and Gianni Castiglioni in 1994, the designers set out to make vibrant, artistic prints that are worth showing off. These shoes encapsulate the direction of the brand, featuring bright shades and sculptural designs. With soft and luxurious leather, choose from something woven, colorful, and sturdy – they'll be your new favorites.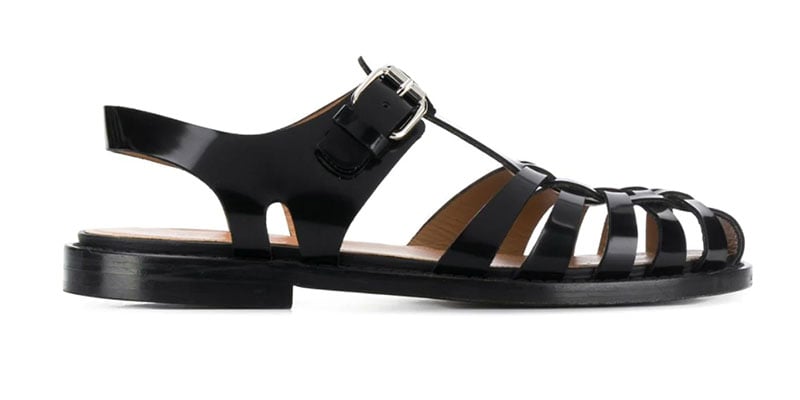 13. Rick Owens
Rick Owens has been pushing the boundaries of fashion since 1994. This Paris based Californian designer boasts tailored pieces with a dark twist – these sandals are sculptural in design and comfortable to wear. With platforms, rubber soles and soft leather bodies, you can wear these shoes to almost any event and be the best dressed in the room.
SHOP: Rick Owens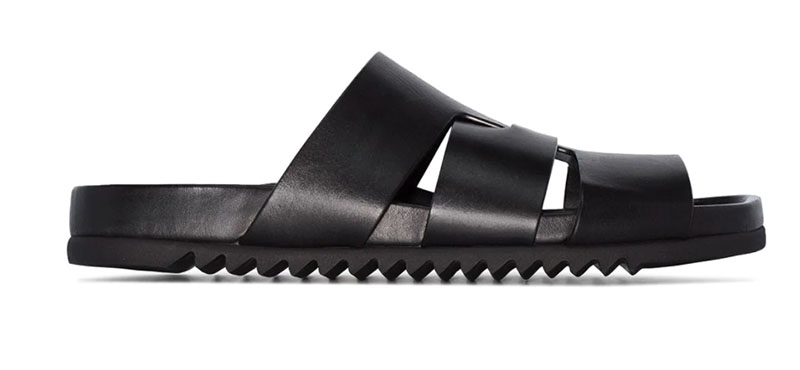 14. Suicoke
This Japanese brand knows how to make a distinctive pair of sandals. These strappy and bold shoes offer premium comfort, and the chunky platform provides a sleek style and a high fashion twist. Suicoke redefines modern performance footwear and changes the footwear game.
SHOP: Suicoke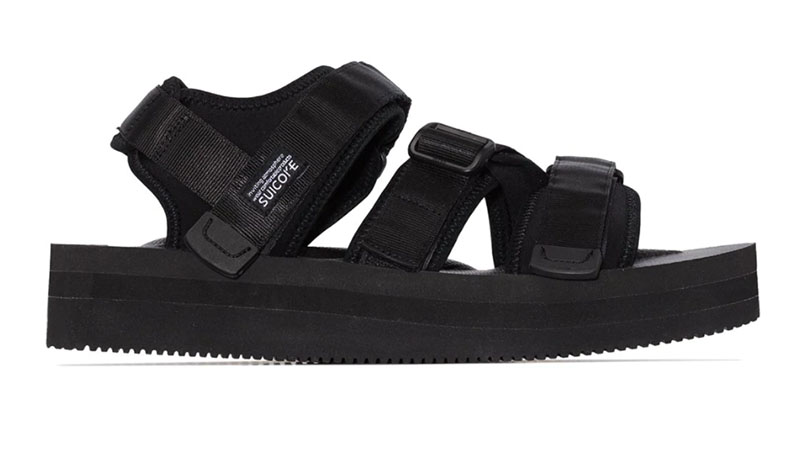 15. Marsèll
Why walk to the beat when you can wear something offbeat like Marsèll? This shoe designer was established in 2001 and is best known for producing stylish and eccentric footwear. This Italian label offers muted colors, unusual leathers, and striking designs that are sure to make you stand out from everyone else. You'd be hard-pressed finding a pair of sandals as cool and sleek as these!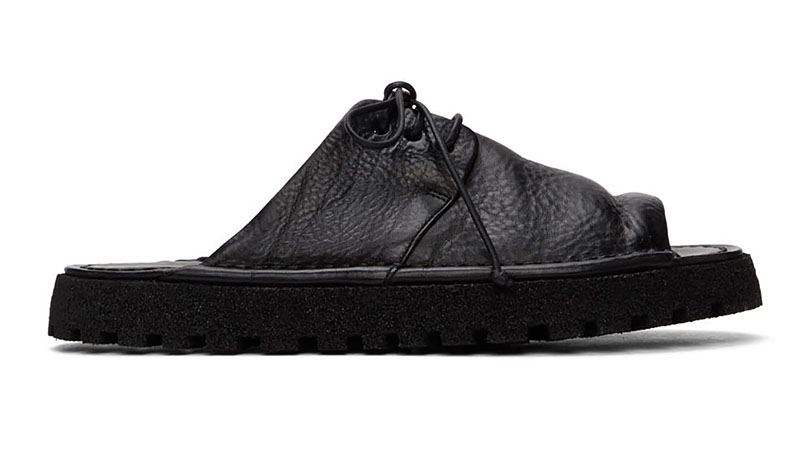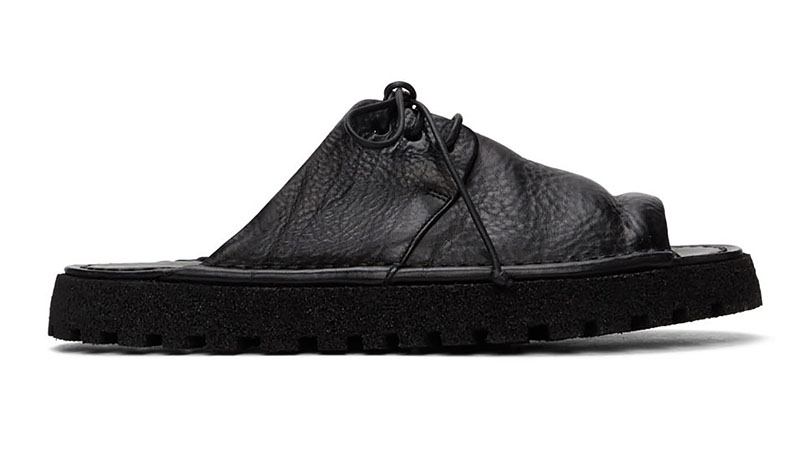 16. Toga Virilis
Toga Virilis takes the romantic retro Americana themes and mixes it effortlessly with a streetwear aesthetic. This Japanese brand provides sandals with luxurious textures like suede and leather but adds complementary bold metal finishes and buckles to the shoes. It's a seamless blend of Japanese style with a Western twist and is the best option for a guy with impeccable style.
SHOP: Toga Virilis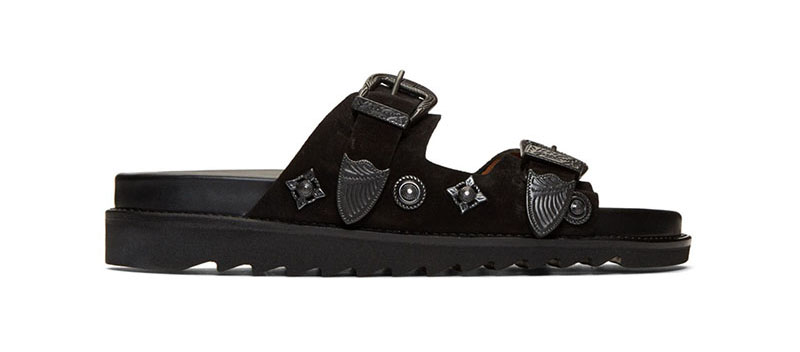 17. Birkenstock
As one of the most iconic types of footwear, you can't go past the classic Birkenstock. This German shoe manufacturer is best known for its iconic contoured cork and rubber footbeds. A new pair of these shoes will conform and mold to shape of your foot – you will feel as if you're walking on a cloud. This brand offers luxurious comfort with a timeless design, and you will want to wear them everywhere you go.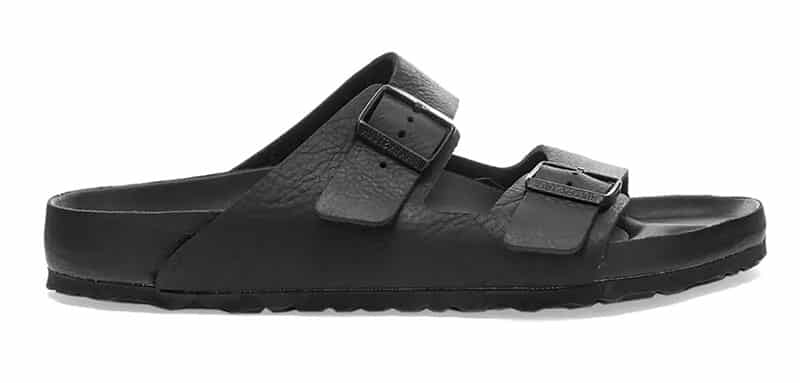 18. Ancient Greek Sandals
Ancient Greek makes sandals that will have you feeling as if you've stepped into Greek mythology. It takes inspiration from the classic footwear design and adds a modern twist. Each shoe improves with age and wear, and the style goes well with almost anything. From a relaxing holiday to a trip to the kitchen, you can make sure you look fantastic and remain comfortable – you'll be an adonis with every step.
SHOP: Ancient Greek Sandals

19. Jil Sander
Jil Sander offers sandals that remain true to the designer's iconic '90s beginnings. Each pair of shoes comprise of architectural and sculptural designs and will have you feeling as if you're walking with art. This label's footwear features crossover straps, thick platforms, and soft leather construction, meaning you can feel extra luxurious, even if you're wearing them around the house.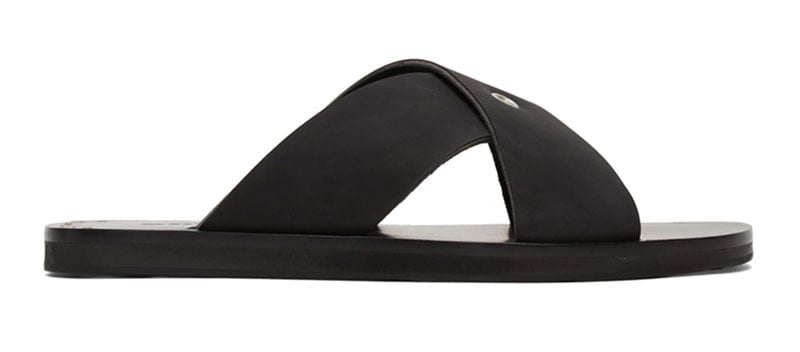 20. Rombaut
Rombaut plays with textures, paired back styling, and high fashion all at once. With a chunky platform and structured outer, you can feel comfortable and secure all day without sacrificing on style. The muted tones work well for a myriad of occasions, and these sandals are worth showing off!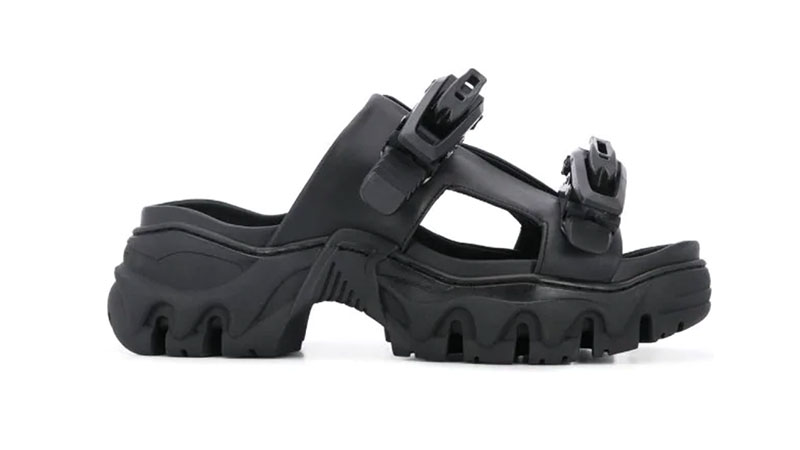 SUBSCRIBE TO OUR NEWSLETTER
Subscribe to our mailing list and get interesting stuff and updates to your email inbox.