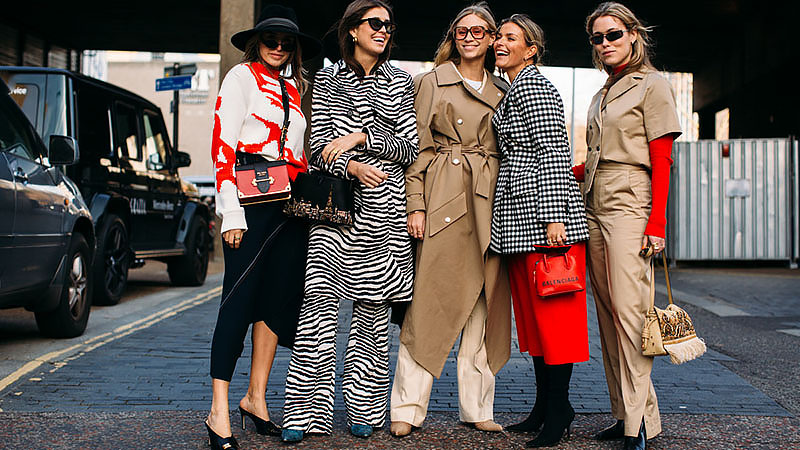 Fall is one of the most beautiful seasons of the year and is the perfect prelude to the colder months. It's also the time when you should start dressing a little bit warmer. So, if you're after a bit of inspiration for your next shopping trip, here are some cute fall outfits that you'll want to wear this season.
RELATED: The Best Winter Dresses to Up Your Style Game

Cute Fall Outfits
Fall Casual Outfits
Whether you're heading to the supermarket or brunch, casual outfits like these are the way to go. This season is all about color-blocking and monochromatic aesthetics, and a pair of mocha trousers with a brown blazer hits that perfect combo. Make a statement with your feet in white ankle boots – it looks incredible with a flowing maxi dress or tea-length midi skirt. Don't feel the need to over-accessorize with these ensembles; let the effortless style do the talking!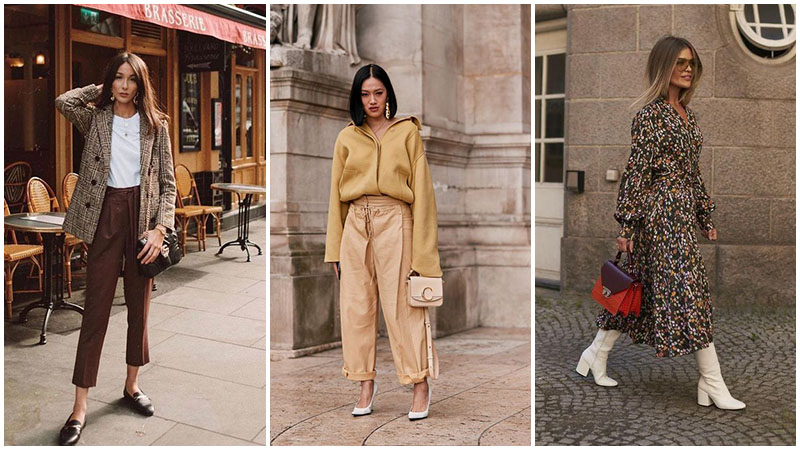 Get the Look
Fall Work Outfits
Exude confidence from 9 to 5 in one of these sleek work outfits. No matter if you're working at a desk or behind a camera, you can't go wrong in an ensemble this chic. This season, opt for monochromatic looks, such as all blue or mustard – it pays to stand out. If you prefer a more traditional style, a white button-down shirt with a statement skirt or trousers is the way to go. Complete the look with comfortable dress shoes, and you'll be the talk of the town!
Get the Look
Fall Party Club Outfits
Live it up at a party or in the club with one of these stunning outfits. Keep it classic in a bodycon or turn heads in a pair of paper bag trousers. For those who plan to dance all night (and all morning), be sure that you put comfort first – pants and a cropped T-shirt are all you need for a stylish night out. Complete the look with a large faux fur coat or leather jacket and a set of barely-there heels, and you'll be ready to party non-stop.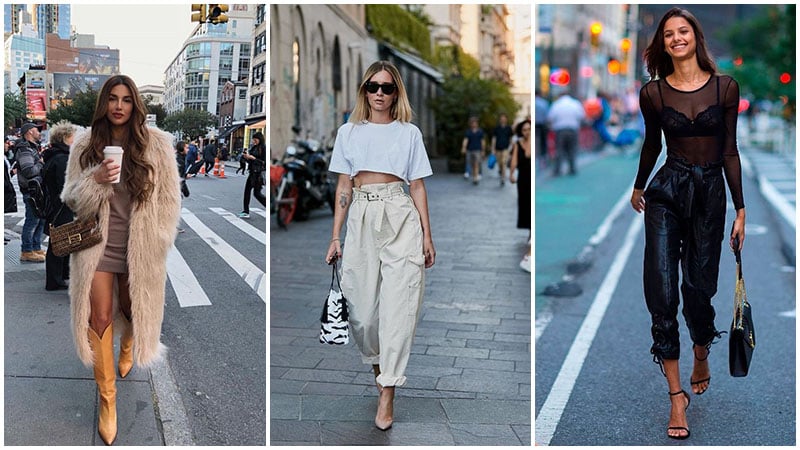 Get the Look
Fall Concert & Festival Outfits
From a three-day festival to a once-in-a-lifetime concert, these outfits will get you in the spirit for dancing and singing. Keep it simple in a smock dress or up the ante in a puff-sleeve shirt. Pick fun colors like pink, gold or green to make an optimum impact, and don't be afraid to mix and match with textures such as organza, silk or pom-poms. The most important thing to remember with these outfits is to have fun.
RELATED: What to Wear to a Concert for a Rockstar Look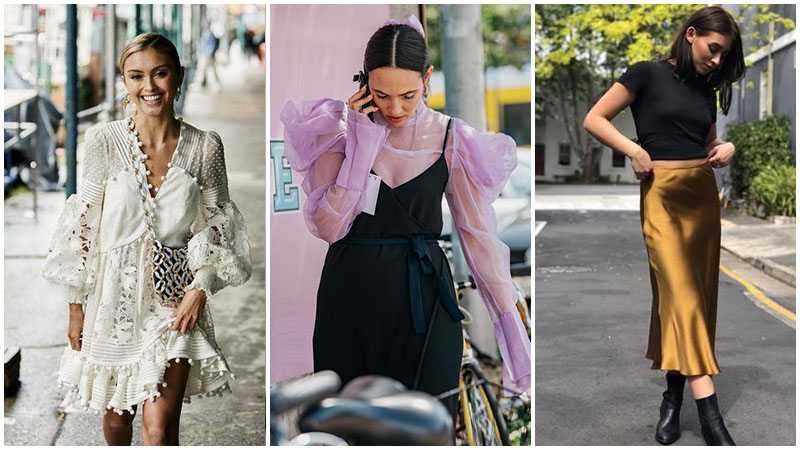 Get the Look
Fall Date Night Outfits
Make this date something special by wearing a super cute date outfit. In a form-fitting skirt with a slightly oversized crop top and sneakers, or a '50s inspired get-up, your date's jaw will hit the floor in these ensembles. Once again, stick to monochromatic shades for an on-trend feel, but up the romance actor by introducing silk to your attire.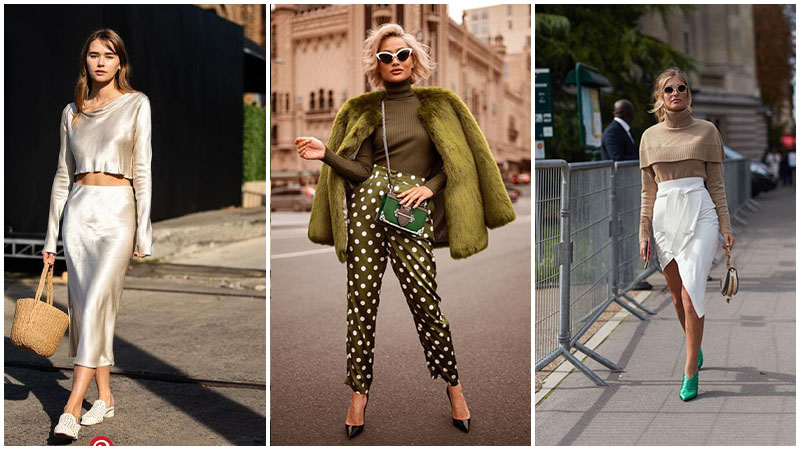 Get the Look
Fall Formal Outfits
Heading to the opera or ballet? These formal outfits are the best way to make an entrance and keeping on-trend. Cinch in your waist with an oversized belt or showcase your decolletage with an off-the-shoulder gown. Bright colors like red, yellow or blue look best during this season, but if it's getting a little chilly, you can't go past black. Chic and sophisticated, you'll be the belle of the ball, no matter where you are!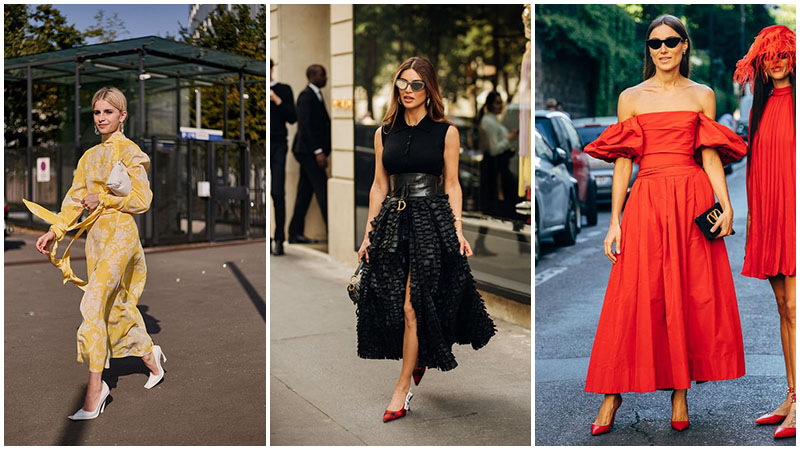 Get the Look
Fall Wedding Outfits
Celebrate the union of two amazing people in one of these stunning outfits. Soft florals, intricate patterns, and bold colors are the best way to showcase your affection at a wedding, without overshadowing the two most important participants. Keep your arms and neck covered if the temperature drops, but let your legs feel free with a handkerchief hem or bias cut. Complete the look with a pair of slinky pumps, and you'll be sure to catch the bouquet!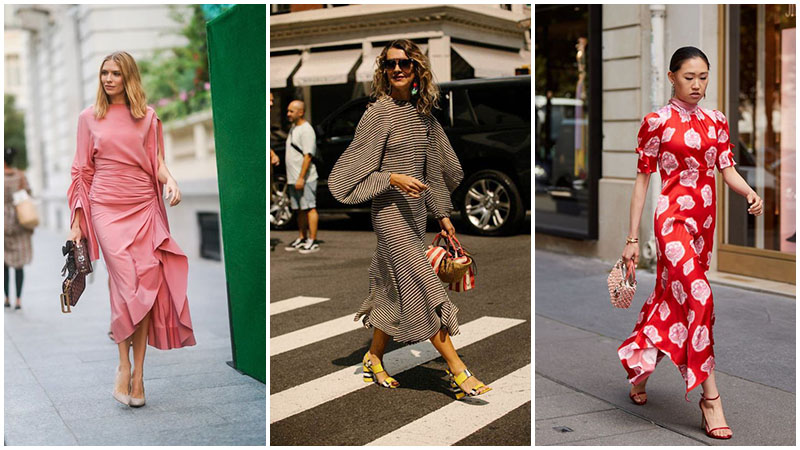 Get the Look
Fall Rainy Day Outfits
When the clouds come out, and the sun fades away, stand out with an extra cute outfit. Without over-dressing, you can stay warm in the rain by rocking a trench coat or shearling jacket in shades of red, blue or grey. Wearing similar tones throughout the ensemble, opt for hues such as orange, camel or white to counterbalance the moody weather. Throw in a fun pattern like leopard print to complete the look, and you'll attract sunshine everywhere you go!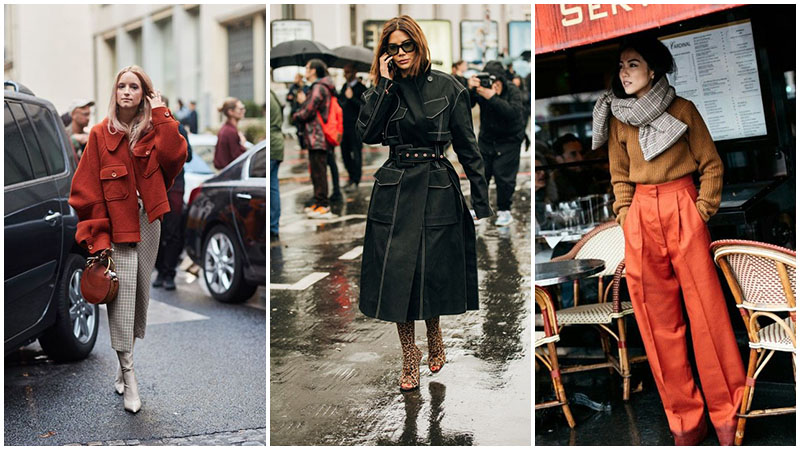 Get the Look
Fall Work Out Outfits
Even when the leaves start to fall, it's essential to keep yourself active and healthy – so why not do it in style? These workout clothes are cute and comfy and will keep you looking your best while working up a sweat. Opt for a pair of grey or charcoal leggings and sweatshirt for a chic feel, or wear all black to contrast against the foliage. Be sure that whatever you wear allows your skin to breathe and can accommodate for exercise.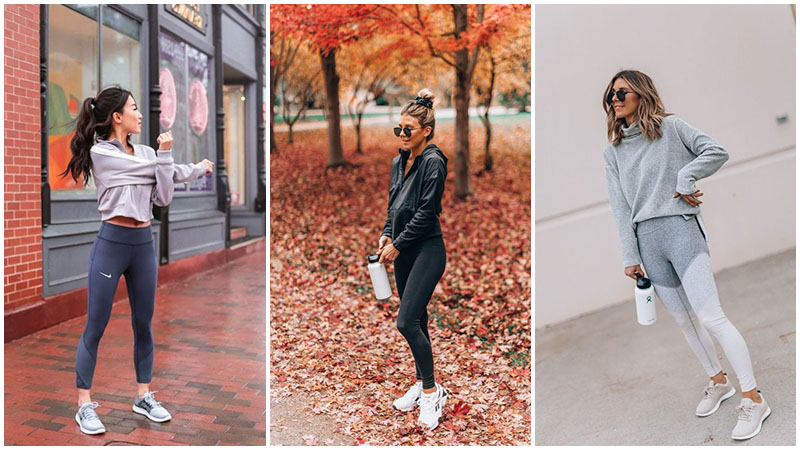 Get the Look
FAQs
How should I dress for fall?
Not only is fall a beautiful and colorful time of the year, but it is also the opportunity to embrace transitional items and try out color blocking and monochromatic looks. For example, you can try out a pair of mocha trousers with a brown blazer and complete the look with white ankle boots. You can also play around with different shades, prints, and textures. You can also wear a warm weather garment, like a dress, and then pair it with a colder weather item, like a coat. Another thing to remember is to invest in a great piece of outerwear and boots.
What is the fashion for fall 2021?
Fall 2021 has some great trends on the forecast, and these include patchwork prints, extra-long fringed garments, dramatic sleeves, and oversized sweaters. For colors, think black, burnt orange, tan and olive hues. Looser cuts and relaxed fits are also in style for this year.
SUBSCRIBE TO OUR NEWSLETTER
Subscribe to our mailing list and get interesting stuff and updates to your email inbox.