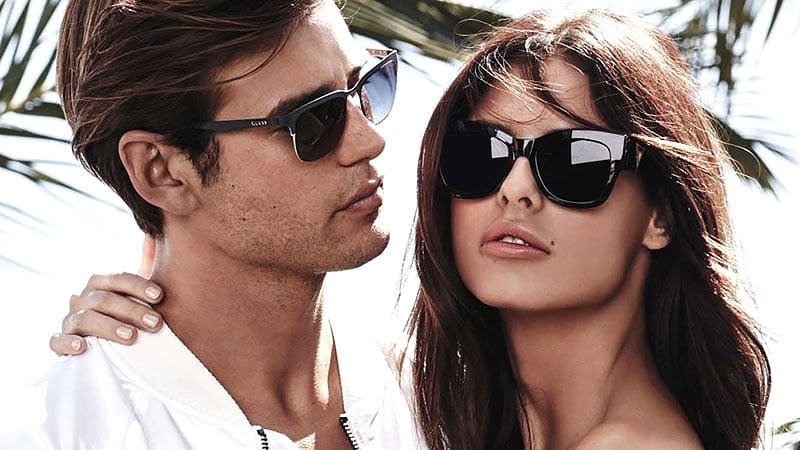 Sunglasses may just be the most important accessory you can own. Not only because they shield some of our most valuable assets from harsh UV rays, but also because they complete almost every outfit. Whether you're after a unique statement piece or a trendy retro design, there's a frame for every face. As far as fashionable eyewear goes, we've rounded up the labels that merge the best of quality with the coolest designs. If you're looking to give your eyes the stylish protection they deserve, here are the best sunglasses brands to know.
1. MELLER
MELLER seamlessly blends classic style with contemporary flair, reflecting the vibrant character of its hometown Barcelona. Founded in 2014, MELLER puts a modern twist on timeless eyewear trends thanks to the help of local creative minds who keep their collections fresh and unique. With one eye focused on heritage designs and another trained firmly on cutting-edge fashion statements, there's something for everyone at MELLER!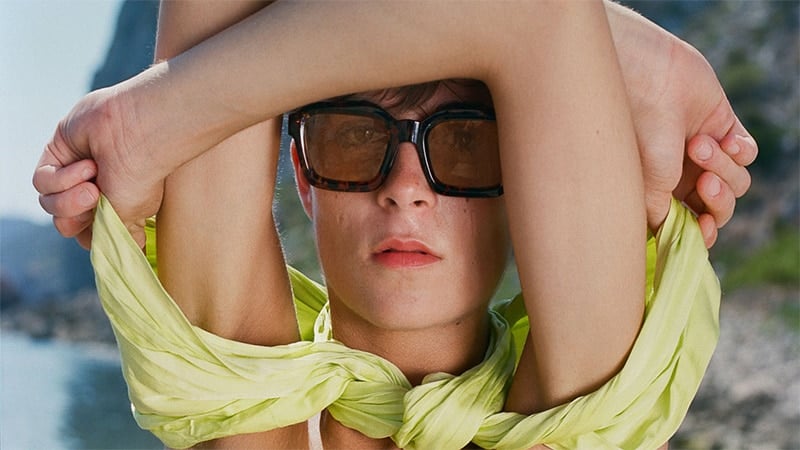 2. Selfmade
After a decade and a half of pursuits ranging from door-to-door in the Bronx to building high-traffic websites, Ben Shewanty has now set out on his newest venture: Selfmade. Drawing inspiration from numerous individuals that share this same vision for success, he is excited to invite everyone along for an unforgettable journey! With all of his accumulated entrepreneurial skills focused towards launching Selfmade, it will certainly be one worth taking part in.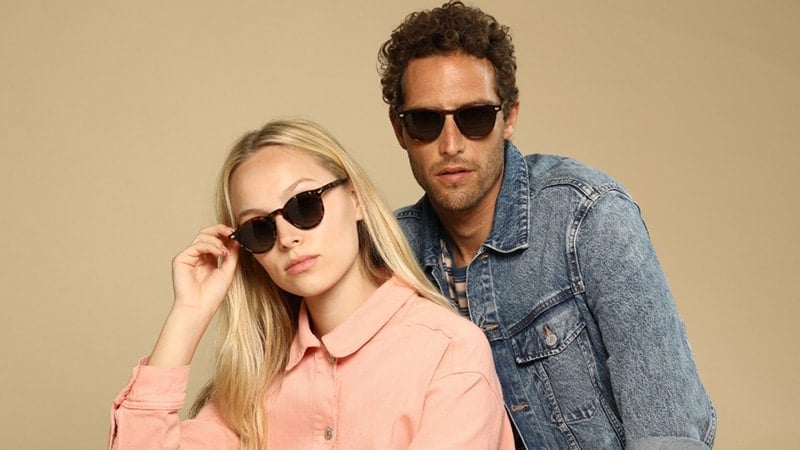 3. Gucci
From luxury leather goods to jet-set glamour and street art couture; Gucci has undergone multiple successful brand revamps throughout its longstanding history. The latest has been led Alessandro Michele, who used his quirky design ideals to infuse the maison with a new eccentric aesthetic. Within less than a year, the Italian fashion house transformed into one of the most sought-after brands on the global market – in every aspect.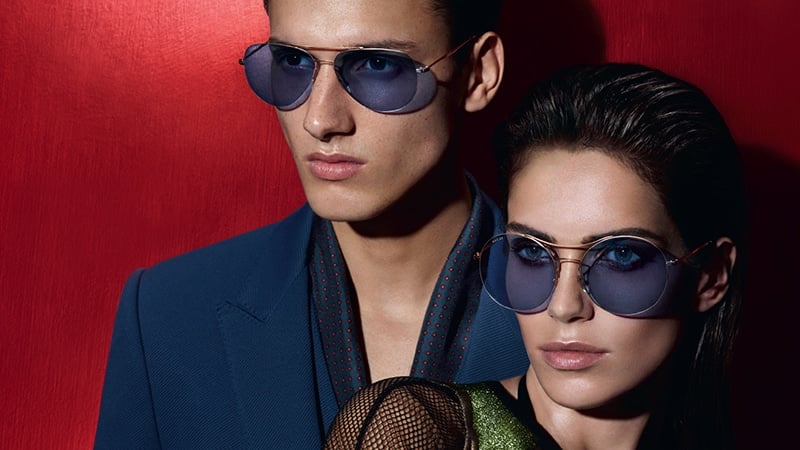 4. Prada
This Italian icon is well known for its luxurious and elaborate design contributions to the fashion sector. Prada's sophisticated eyewear range has been a leader in the industry for many years due to impeccable make, distinctive looks, and timeless appeal.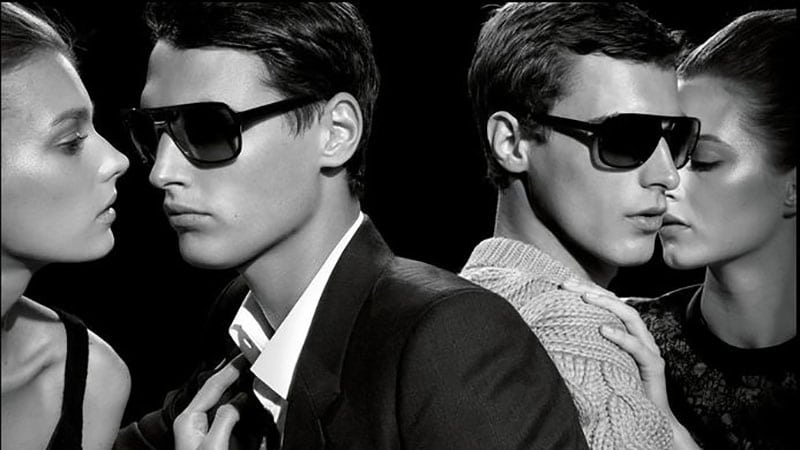 5. Versace
There is nothing subtle about the house of Versace, which is what we love about the Italian heritage brand. Known for bold prints and sharp, intricate designs, this brand is just as dominant today as it was 20 years ago. Not afraid to push the boundaries of fashion, Versace accessories are not only unique statement pieces but a part of future fashion history.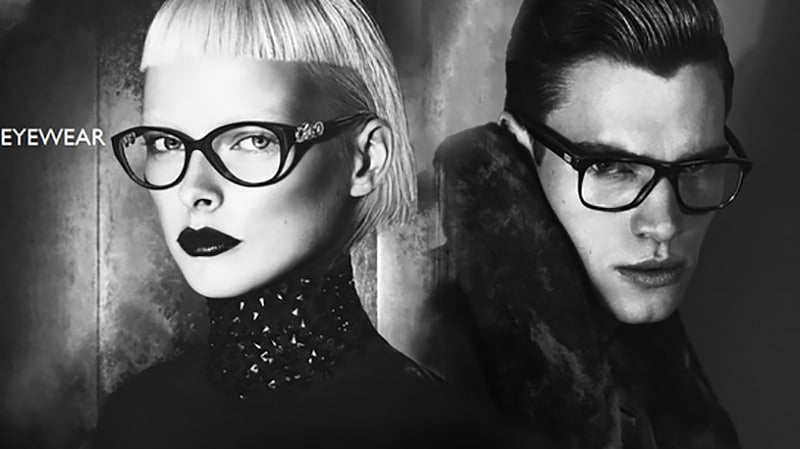 6. Burberry
Since changing the face of rainwear with the invention of gabardine in 1879, Burberry has become the synonym for classic British design and style. With Christopher Bailey at the helm for the past 17 years, the brand has experienced a revival, seamlessly merging its signature elements with trendy, contemporary additions.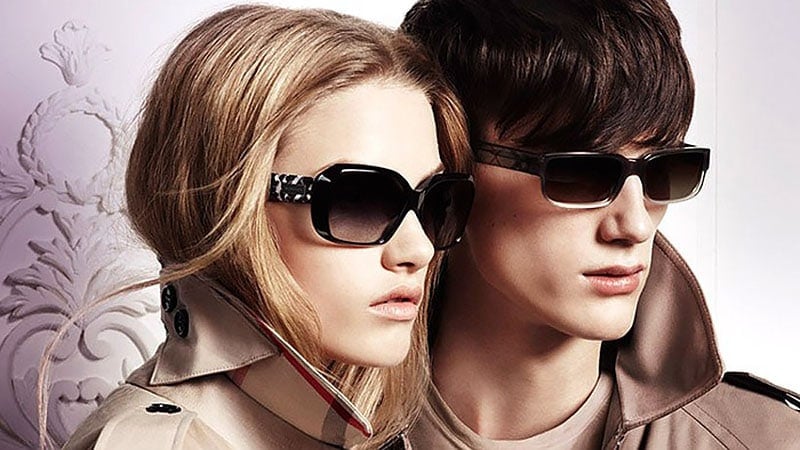 7. Christian Dior
Founded in 1946 by French couturier Christian Dior, this fashion house rose to fame after bringing back the hourglass shape after World War II. Since then, the brand has become one of the best-known couture houses in the world. In sunglass-terms, Dior broke the Internet a few years ago with the launch of the bridge-less Dior So Real aviator design. Evidently, after 70 years in business, this legacy house has proven that it's still right on trend.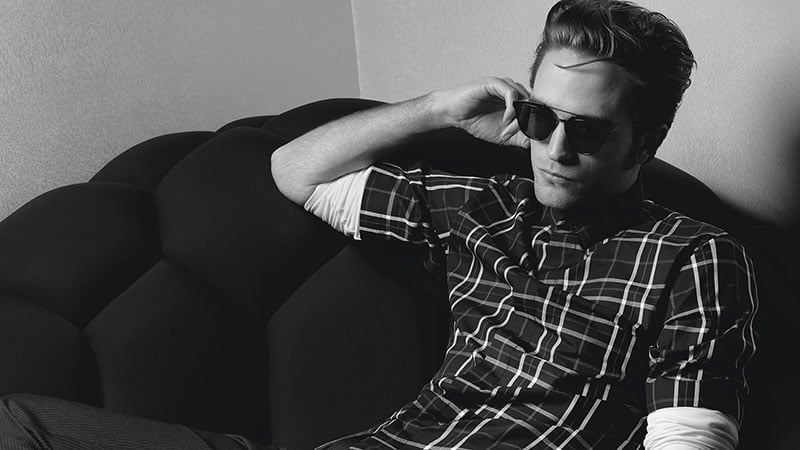 8. Ray-Ban
Founded 1937, Ray-Ban has been delivering us one iconic style after another. For years, these retro shades have influenced eyewear trends all over the world. Whether it's the Clubmaster, Wayfarer, the Aviator or the mirrored Round, a pair of Ray-Bans will add the right amount of timeless cool to any outfit.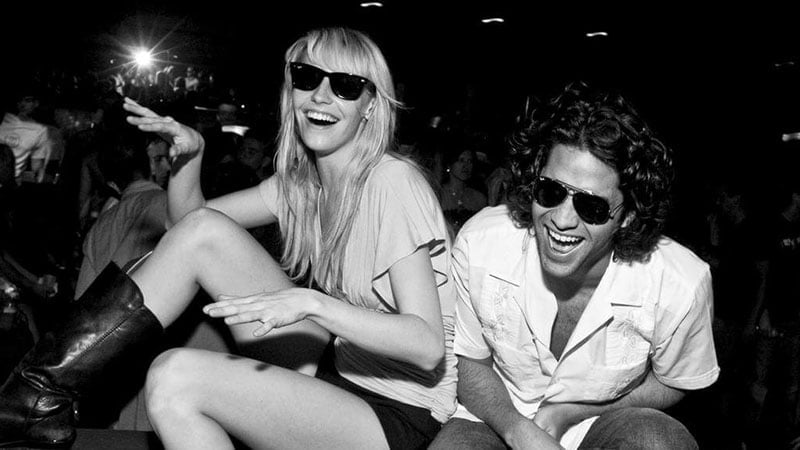 9. DKNY
DKNY is out to celebrate the aspirational and practical spirit that surrounds its city of birth, New York. Eclectic and yet sophisticated, the brand produces casual, cross-seasonal apparel and accessories that are easily incorporated into one's own wardrobe and combined with other pieces.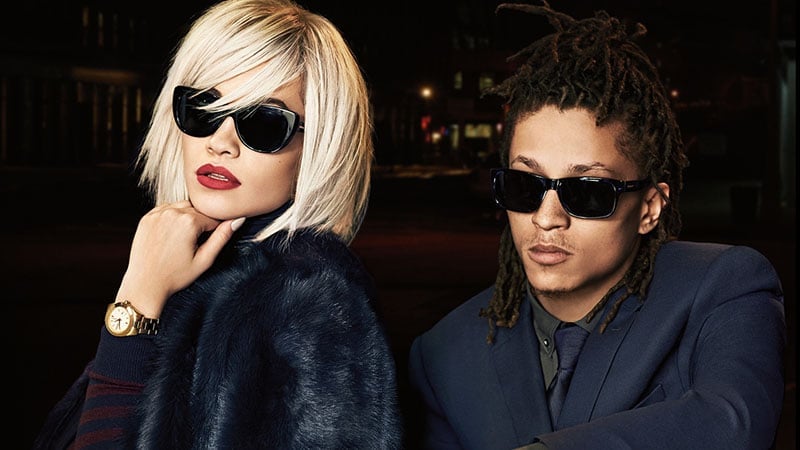 10. Dolce & Gabbana
Since the early days of D&G, Domenico Dolce and Stefano Gabbana have been inspired by the southern sensuality of women like Anna Magnani, Sophia Loren or Claudia Cardinale. The confidence projected by these characters has been reflected not only in the women's collections but also in the sharp tailoring of its menswear lines. The eccentric tendencies of D&G designs shine through on every level, from ready-to-wear to eyewear.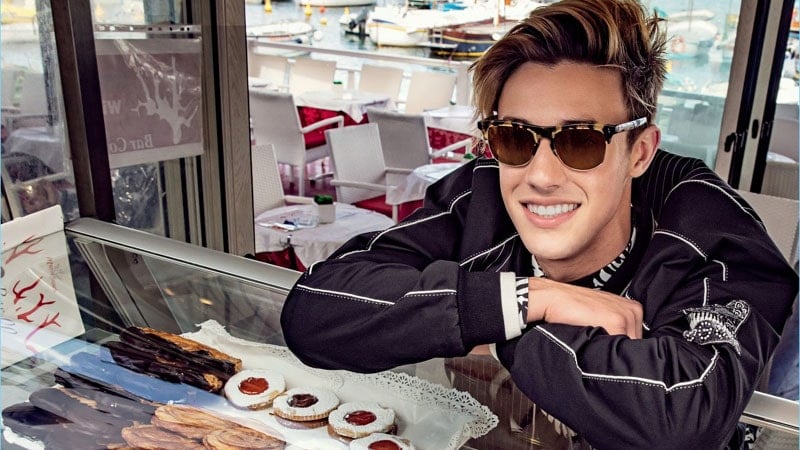 11. Valentino
Though the man himself already retired ten years ago, the brand Valentino still echoes the timeless elegance and prestige of this Italian maison de mode. After his breakthrough in the late '60s with an all-white couture collection, Valentino went on to conquer the international stage, dressing fashion icons like Jacky Kennedy and Elizabeth Taylor. While the legacy label has learned to grow with today's trends, it always continues to embrace the sophisticated essence its known for.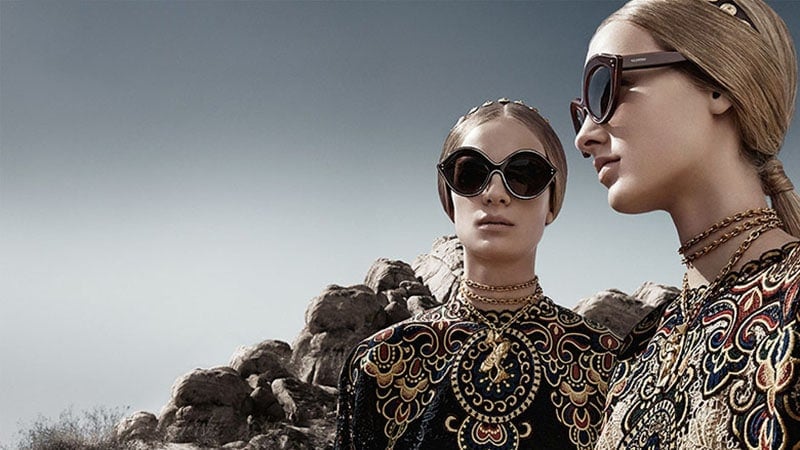 12. Oliver Peoples
Born out of Hollywood, Oliver Peoples' sunglasses designs are as creative and inspirational as the so-called Tinseltown itself. These handcrafted statement pieces are made with the highest dedication and from the highest quality materials.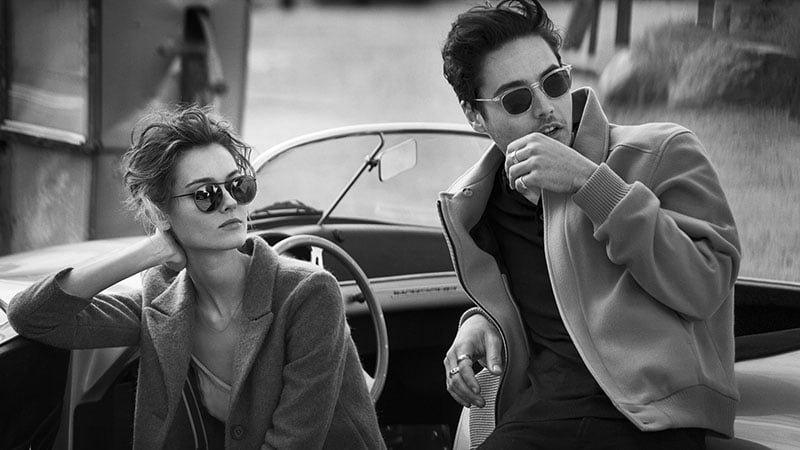 13. Carrera
Famous for its oversized aviator-style frames, Carrera has made a fashionable comeback in recent years. In addition to some of its classic signature designs, the Austrian brand has taken to adding its ultra-lightweight and scratch-resistant materials to trendy seasonal, urban frames.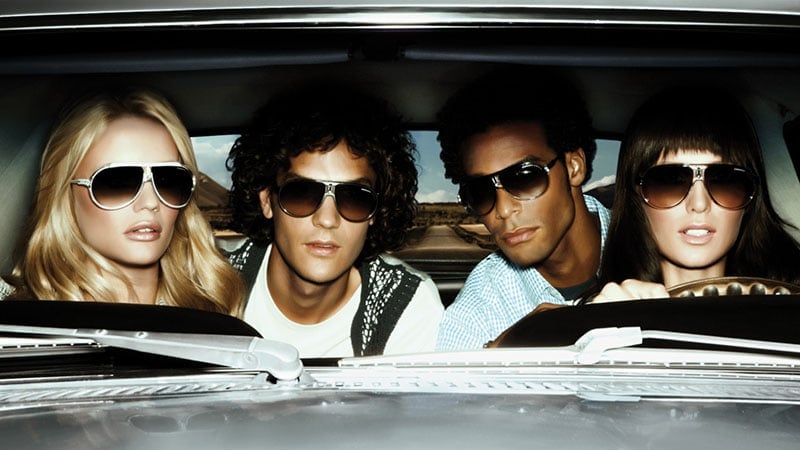 14. Polo Ralph Lauren
Polo Ralph Lauren tells a tale of classic and sophisticated American design. Founded in 1967, the brand found its origin in men's ties. Today, it sells everything from ready-to-wear apparel to high-quality leather goods and accessories.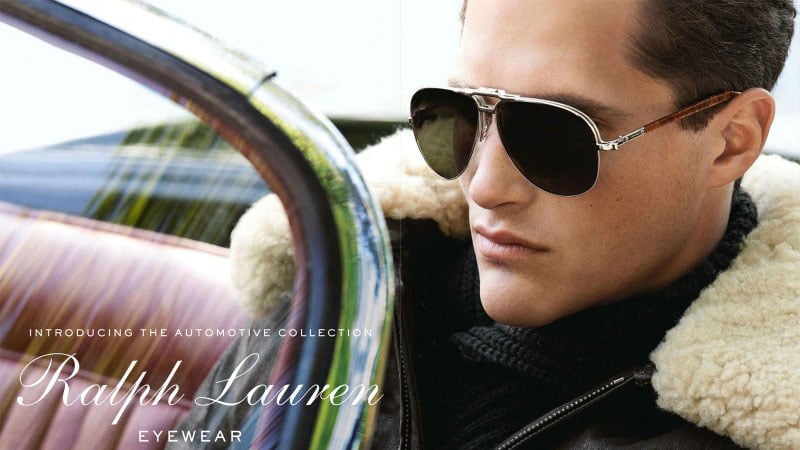 15. Persol
Driven by the desire to produce quality lenses with optimum protection for pilots and sports drivers in the early 20th century, Persol has become a legacy house amongst the eyewear brands. For 100 years, this label has stayed true to its origins, while bringing its stylish designs into the 21st century.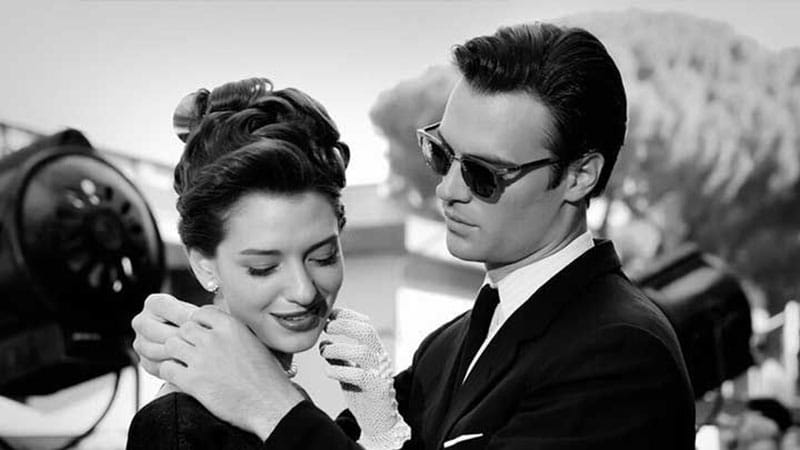 16. Thom Browne
Thom Browne's eyewear is as smart and stylish as the label's fashion. Offering a variety of distinctive men's and women's frames, the label's collection has something for every fashionable gent and lady. Best of all, they look just as good with a suit or dress as they do with jeans and a tee.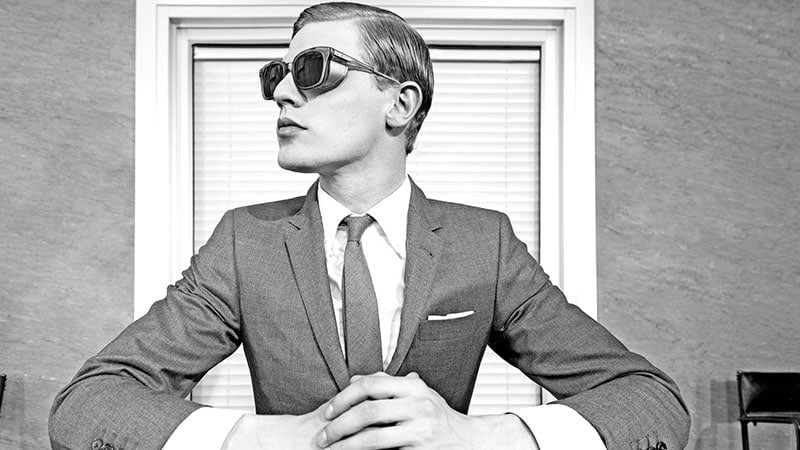 17. Police
Inspired by the urban lifestyle of cultural metropolises like New York City, Police has been designing cult sunglasses since 1983. Owned by the De Rigo retail group, the Italian brand embodies a young, rebellious flair and seeks to speak to those wanting to put their mark on the world.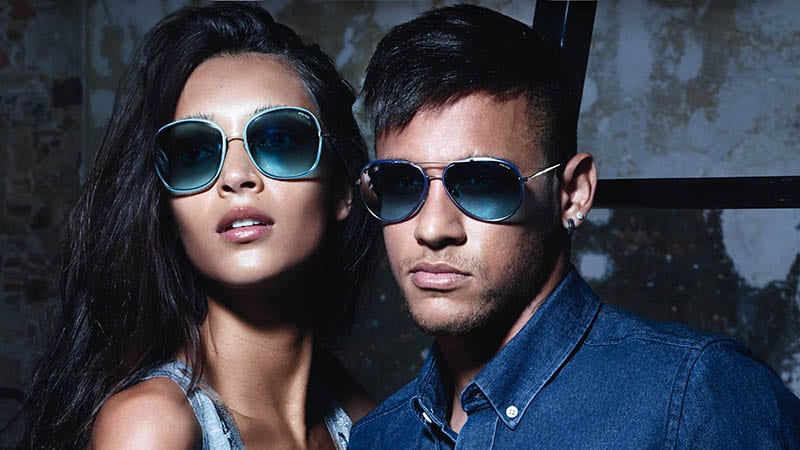 18. Tom Ford
Tom Ford credits his immense success to his ability to accurately anticipate the wants and needs of his consumers. "You put five shoes on the table, I will pick the one that will outsell all others," he once revealed. In the past, he once worked his magic on a struggling Gucci and YSL before finally founding his own label in 2006. His designs project his personal passions and convictions with a generous amount of confidence and sensuality.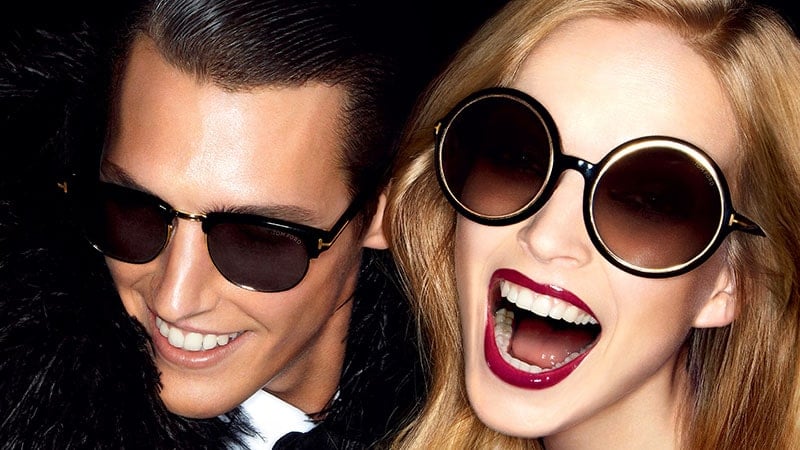 19. Armani Exchange
As the younger brother of the Italian luxury brand Emporio Armani, Armani Exchange offers edgier and more affordable lines of apparel and stylish accessories. While the A|X collections are subject to a more youthful tone, they still carry that distinct Armani flavor, which extends all the way to their eyewear line.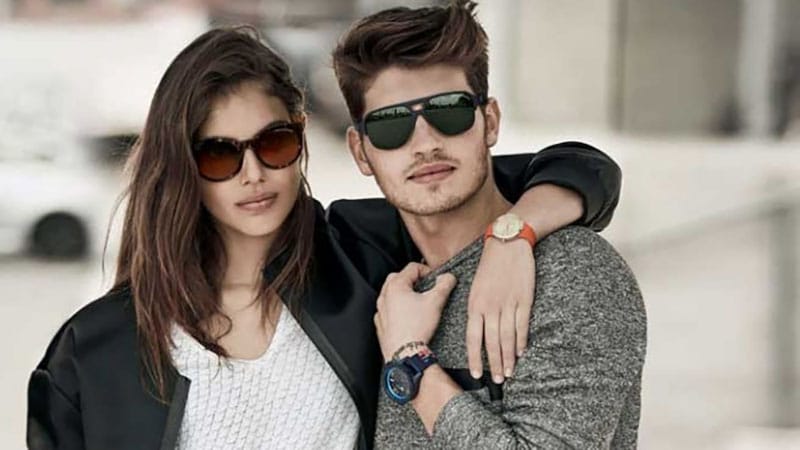 20. Miu Miu
Occasionally, one may think that, like all little sisters, Miu Miu likes to borrow bits from Prada here and there. While, yes, both brands have the same origin, Miu Miu has a distinctly younger and more playful vibe, which is clearly reflected in its adventurous, vintage-inspired frames.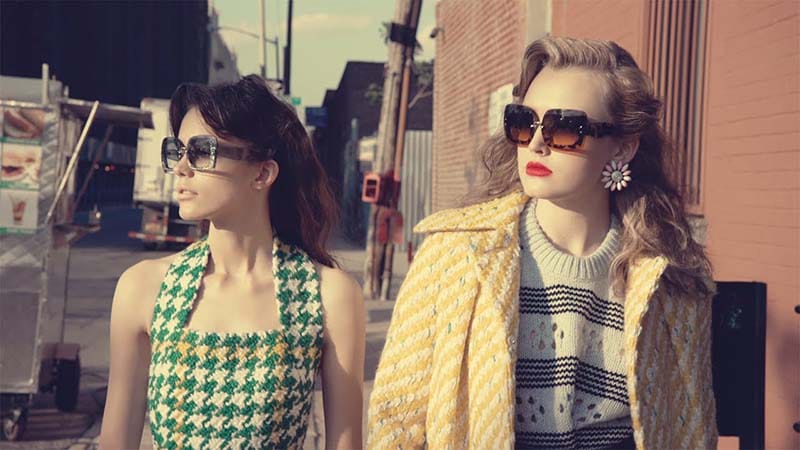 21. Ermenegildo Zegna
When Ermenegildo Zegna started his namesake company in the early 20th century, all he dreamed of, was to create the finest fabrics in the world. Little did he know that his family business would evolve to one of Italy's most prestigious menswear brands. The label's deep connection to textiles is mirrored in every aspect of its collections. Thus, Ermenegildo Zegna also doesn't shy away from incorporating materials like wood, leather, and fabrics into their sunglasses range.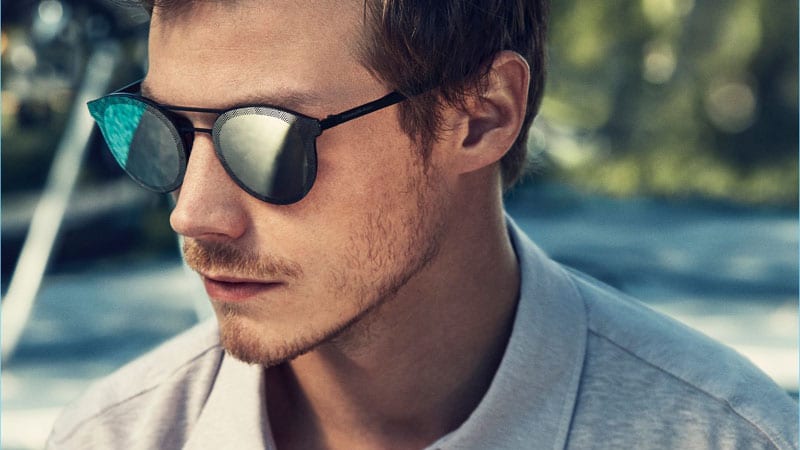 22. Coach
In recent years, Coach's designs have successfully evolved from over-monogrammed dust collectors to young, stylish and sophisticated. The same counts for the brand's eyewear collection. From old-time Hollywood movie star to edgy futuristic frames; you can leave it up to Coach to pimp your style any day.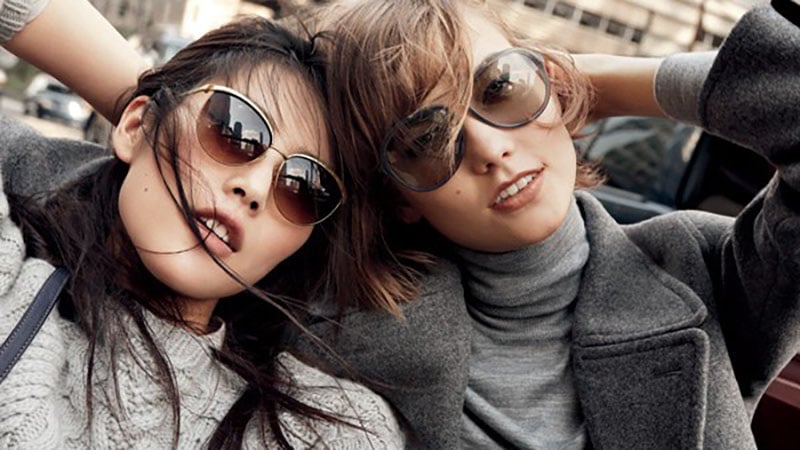 23. Maui Jim
As the name suggests, Maui Jim has devoted its cool sunglass designs to the beauty and culture of the island itself. The brand is on a mission to provide you with the best vision possible with their quality lens technology that makes you see colors more vividly and your surroundings more clearly.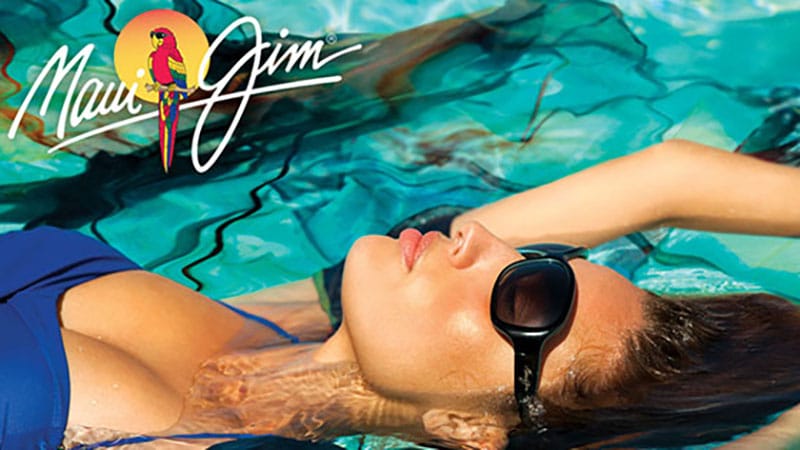 24. Bulgari
With over a century of experience in producing high-quality luxury goods, it's no surprise that Bvlgari also excels in the sunglasses department. Trademark design elements of this Italian legacy house are strong influences originating from the Romans, Greek, Parisians, the Italian Renaissance and Art Deco.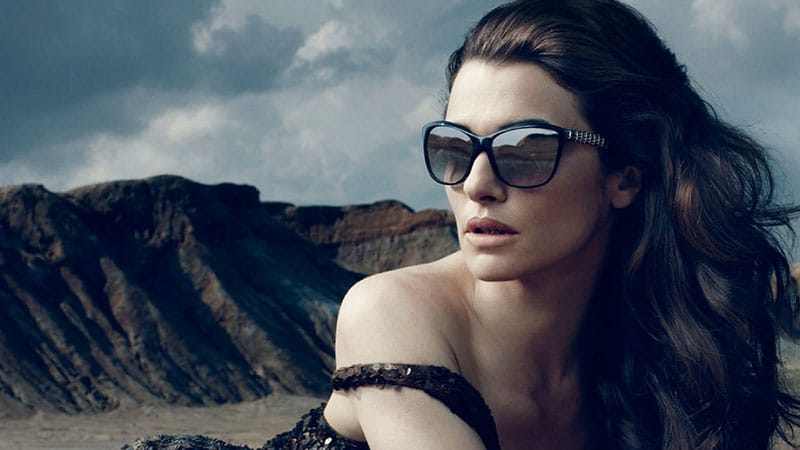 25. Michael Kors
From one clothing rack in a small boutique in west Manhattan to one of the most successful American lifestyle brands of our time; there's no denying that designer Michael Kors has made quite the name for himself since first setting foot into the fashion realm in the late '70s. Known for his aspirational, high-end accessories, his design aesthetic relies on carefully balancing opposing elements to open people's eyes to new perspectives.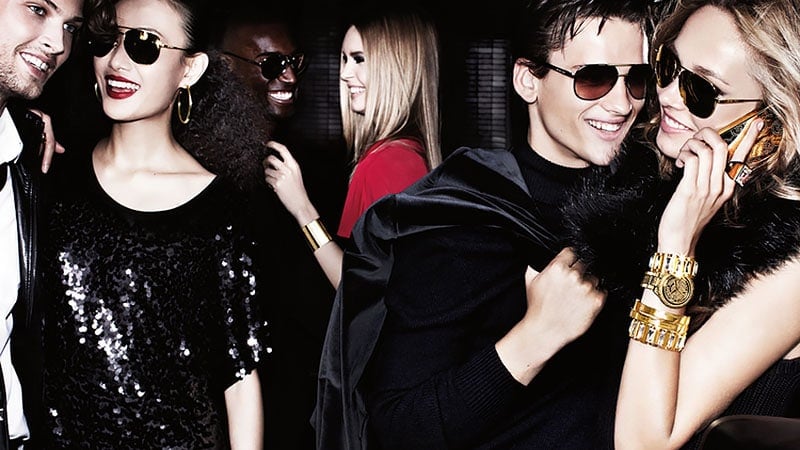 26. Karen Walker
New Zealand designer Karen Walker has been known to have a little fun pushing the boundaries of sunglass design. If you're looking for a statement piece like no other, this brand will have you covered.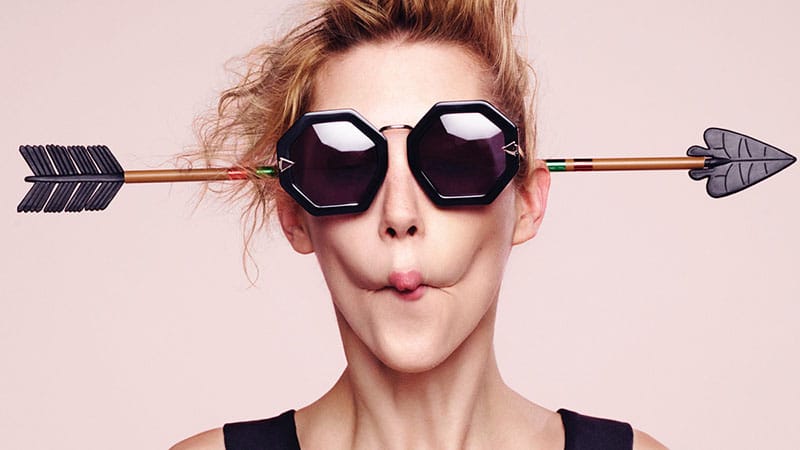 27. Guess
Guess is the embodiment of two young Europeans chasing after the original American dream. In fact, that's how the story of this up-scale high street brand began. Inspired by timeless beauty icons like Brigitte Bardot, Guess collections are known for their continuous love affair with vintage elements, starting in the '50s and going all the way through to the '90s.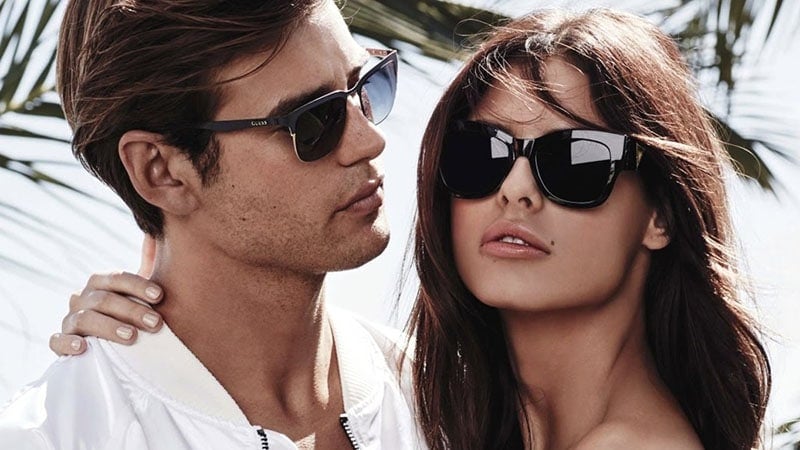 28. Céline
Originally founded as a children's shoe shop in Paris after the Second World War, Céline is now celebrated as the epitome of French girl chic – thanks to the head of design, Phoebe Philo. Key elements of this iconic French fashion brand are striking geometric elements and adventurous color combinations.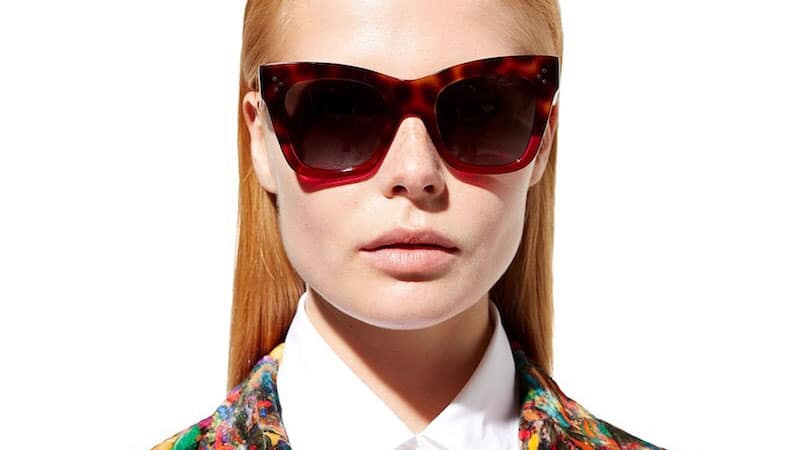 29. Cutler and Gross
British luxury eyewear brand Cutler and Gross specialize in quality handmade designer frames. As such, each pair comes with its own unique finish. Inspired by the label's founding days in 1969 the designs largely reflect the bold zeitgeist of the time.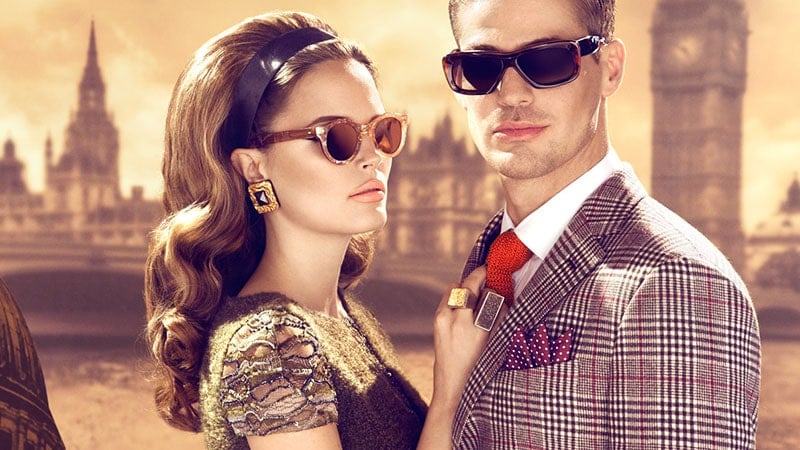 30. Kate Spade
Known for practical and playful quality handbags, Kate Spade's creations tend to embrace a distinctly colorful and feminine vibe. The New Yorker's design mantra is one of optimism and flattery, which transcends through every corner of the brand's clothing and accessory lines.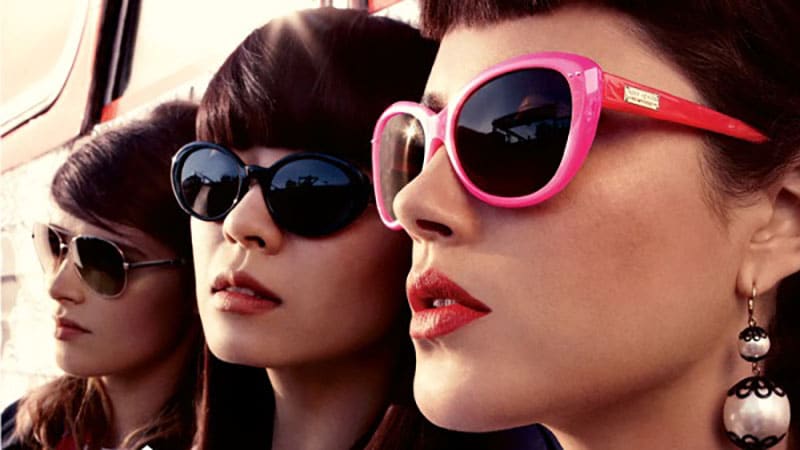 31. Paul Smith
"Quirky but not frivolous, eccentric but not silly" is how British designer Paul Smith likes to describe the aesthetic of his brand. Known for impeccable tailoring, he has made it his mission to cater to the public with high-quality designs inspired by everyday life and underpinned with a decent dose of dry British humor.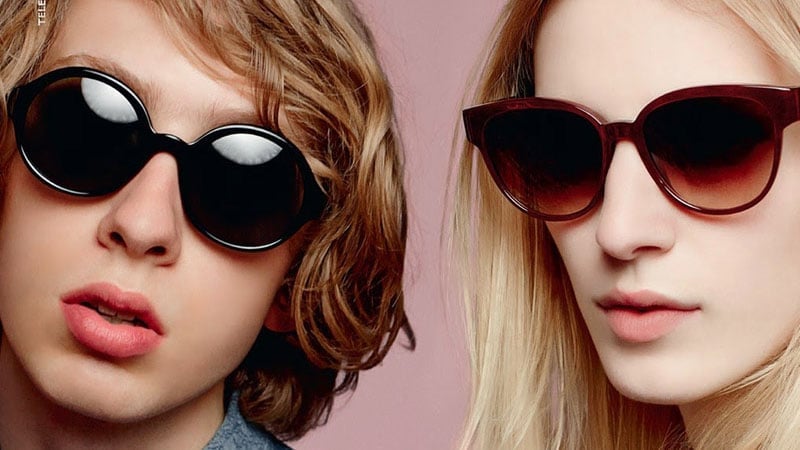 32. Oakley
Since its establishment in 1975, Oakley has become one of the leading sports eyewear brands in the world, relied upon by countless international athletes. The label holds over 800 patents and is well-known for its innovative lens technologies. In 2007 Oakley was acquired by the Italian luxury retail group Luxottica.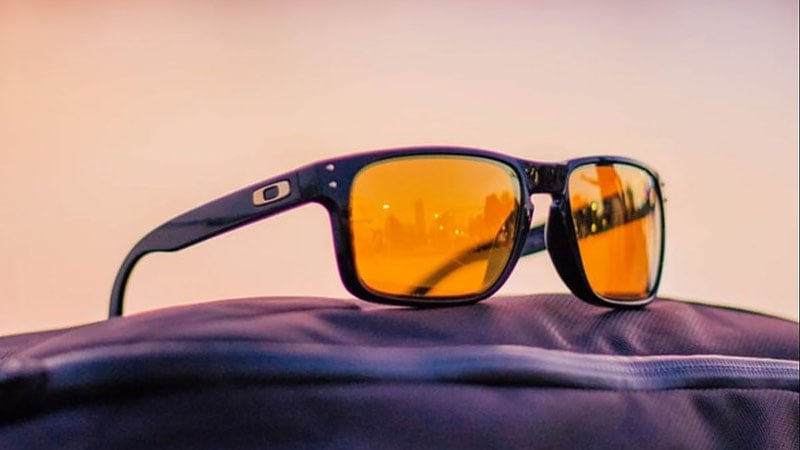 Best Sunglasses Brands FAQs
Which brand of sunglasses is best?
The top sunglass brands are Gucci, Prada, and Versace. Each of these high fashion houses produces consistently stylish, quality eyewear for style-conscious wearers. The bold designs, luxury materials, and timeless appeal make them suitable investments.
What to look for when buying sunglasses?
Sunglasses should be practical and protect your eyes from UV rays and damage. If they look fantastic as well, that's a bonus. As such, the first thing to look for is that they do filter out 100% of UV light. Ideally, the bigger, the better as well, because it prevents more rays from getting to your eyes and skin. Polarisation helps to cut down on glare but isn't essential unless you spend a lot of time outdoors or on the water. Lastly, when it does come to style, you'll want to choose a pair that suits your face shape and complements your aesthetic.
What's the latest trend in sunglasses?
The latest sunglasses trends include small frames, white designs, retro shapes such as cat-eyes and round, and thick over-sized styles. Of course, some classics never go off-trend, such as aviators.
How do I know what brand my sunglasses are?
Most companies will have the brand name or logo engraved onto the lenses or written on the inside of the arms. If you check there, it should tell you what brand they are. In some cases, it may not have the brand name but will have the manufacturing code that you can look up online.
SUBSCRIBE TO OUR NEWSLETTER
Subscribe to our mailing list and get interesting stuff and updates to your email inbox.