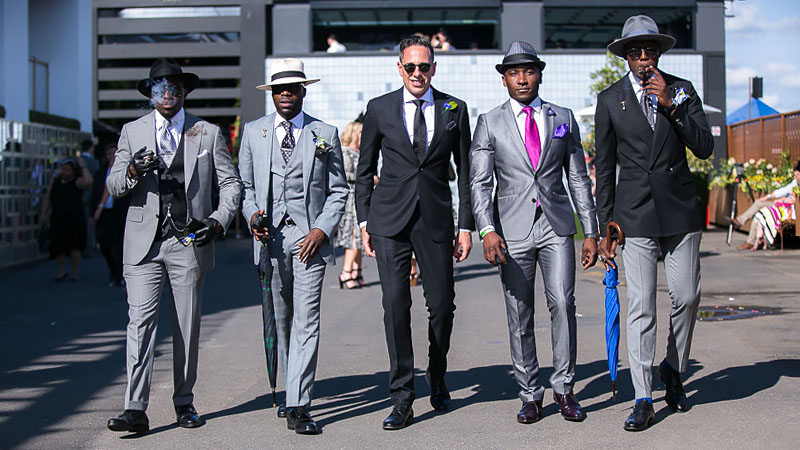 The Spring Racing Carnival is a series of race days that embody a collectively iconic Australian tradition. It's ritualistic, formed on tradition and an absolute sartorial spectacle. While the galloping horses are the reason we are there, all eyes are usually drawn to what everyone is wearing. Sure, fascinators will continue to be the main style attraction, but as gents, we should aspire to fascinate with our clothing choices; after all Australian tradition calls for it. From Derby Day to the infamous Melbourne Cup we've got your race day looks covered with our comprehensive guide to dressing for the Spring Racing Carnival 2017.
Spring Racing Carnival Dress Code
It is best to remember that Spring Racing is premised on tradition and style etiquette, and your clothing should be an ode to the past but comprise of materials and superior tailoring courtesy of the present. Our most valuable tips? Find a suit in a colour that complements you, alter it, and finish your race day looks with some incredible shoes and accessories. Pay homage to stylish gents of yesteryears, but remember to preserve a modern style dialogue. Also, bear in mind that each major race day has an official flower and dress code, so consider the colours when you dress for each respective day. For those racegoers visiting the Members' Enclosure, there are strict clothing regulations but this year gentelmen no longer have to wear socks. It's now a time to relax and pull out your best Italian loafers and brogues that we know always looked better without socks.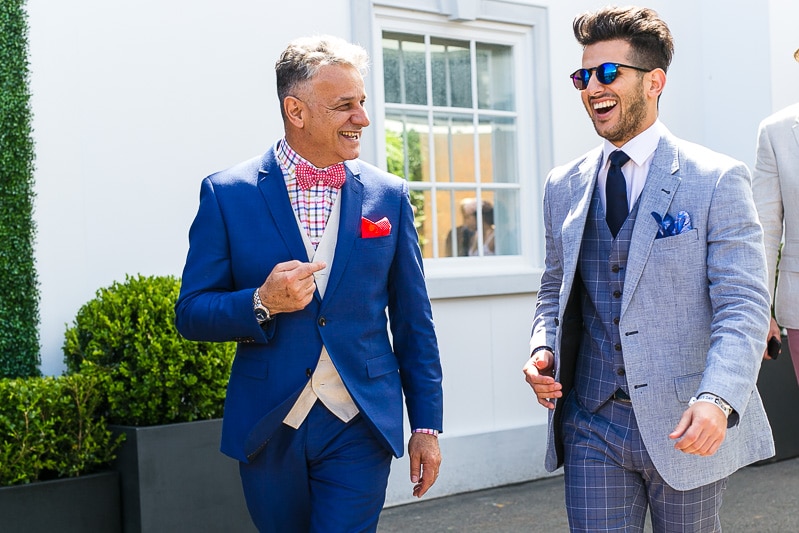 What to Wear to Derby Day
Most identifiable by its black and white dress code, Derby Day is an opportunity to play with traditionalism, but execute it with a contemporary aesthetic. We endorse all gents to pull out their great fitting black suits and run with the most classic colour combination of black and white. Grey suiting has also become widely popular. Crisp white dress shirts will need to fit appropriately and add some playful cufflinks to lend character to your look. Bolder prints will also allow you to stand out in a sea of monochrome looks. While the dress code is classic regarding colour, work in some novel accessories to spruce up your race day look. Tie bars and impressive pocket squares are encouraged. Ensure you are working with a suitable tie, preferably in a solid black or a preppy stripe and don't be afraid to play with different tie textures as well, like a dusty crochet version or a classic muted silk. Do not wear a bow tie. Also, keep in mind that the official flower for Derby Day is the vibrantly purple cornflower.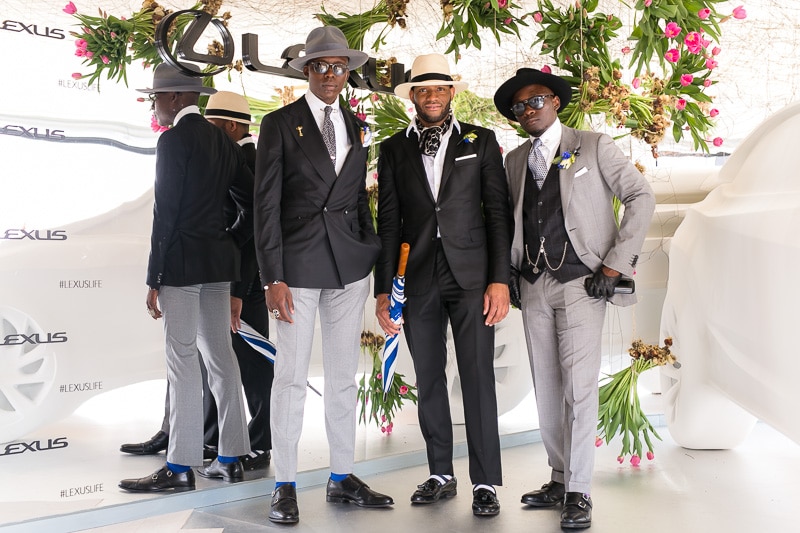 Suits
Blazers
Shirts
Trousers
Shoes
Accessories
What to Wear to Melbourne Cup
For Australians, it is the most well-known race that stops the nation, and internationally, it is acclaimed for its high style stakes so it's best not to disappoint the style spectators with our collective looks. Melbourne Cup day affords you a great deal of freedom when it comes to colour and vibrancy. While Derby Day hinges on classicism, dressing for the Melbourne Cup calls for a brighter, hue saturated interpretation of your race day dress code. Don't be afraid to don some attention-grabbing looks, but keep things respectfully stylish. Opt for a suit in a neutral tone like white or beige. If you want to go for a bolder, darker palette, opt for a cobalt blue or navy. Cherry reds, peachy ambers and grass greens are great colours for your accessories. Also, be mindful of your socks, they should be a style statement and should not be overlooked. The official flower for the prestigious Melbourne Cup is the yellow rose.
Blazers
Shirts
Trousers
Shoes
Accessories
What to Wear to Crown Oaks Day
Crown Oaks Day is typically characterised by lighter, feminine prints for the ladies. For gents, experiment with florals and pastel hues to reflect the romantic aesthetic of this race day. Brighter tones of pink, coral, and purple re-contextualised the traditionalist palette into something more modern. No matter what colour you go for, team your look with a fun pocket square and tie with hints of florals, stripes, plaids or spots. The official flower for Crown Oaks Day is the pink rose.
Jackets
.
Shirts
Trousers
Shoes
Accessories
What to Wear to Emirates Stakes Day
Emirates Stakes Day is the bid farewell to the Spring Racing Carnival, and the attire is typically more relaxed. It is also considered to be more family-oriented. While there is a more liberal dress code, ensure that your look is well put together and still registers gentlemanly. Consider a patterned suit and opt for novel touches to your attire that will align with the more relaxed dress codes typically observed for Emirates Stakes Day. As the official flower for the Emirates Stakes Day is the red rose, try working with complementary colours to really capitalise on such a bold signature colour. Saturated Cobalt's, dove greys, emerald greens and warm beiges are perfect accompaniments to the red rose for Emirates Stakes Day.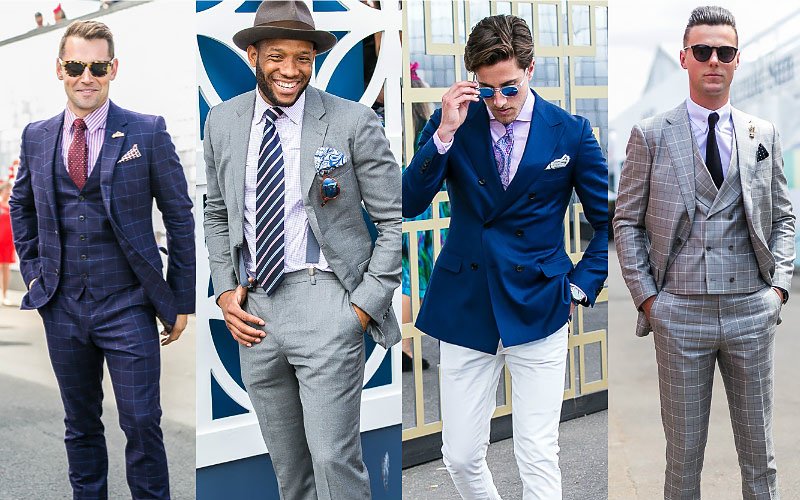 Jackets
.
Shirts
Trousers
Shoes
Accessories
SUBSCRIBE TO OUR NEWSLETTER
Subscribe to our mailing list and get interesting stuff and updates to your email inbox.