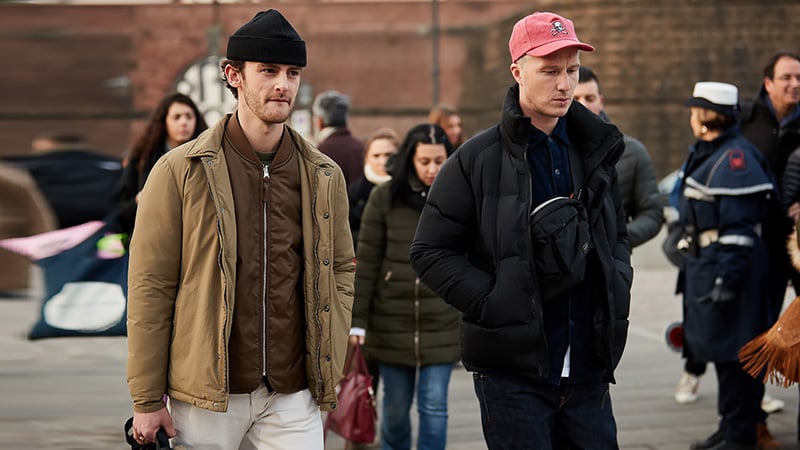 The 2019 Pitti Uomo tradeshow brought us a lot of fashion inspiration. The street style was as impressive as ever, with the locals and visitors pulling out unique prints, youthful pieces and a few traditional staples. We have gathered the top men's fashion trends from this year's Pitti Uomo A/W 2019 to inspire your winter wardrobe.
1. Camel Coats Over the Shoulders
A camel coat is an essential item in any winter wardrobe. And on the streets of Florence in this year's Pitti Uomo trade show, men have undoubtedly picked up this trend. Equal parts cool and classic, this stylish wardrobe staple was worn over the shoulders, making the perfect addition to every outfit. To rock the look for yourself, select a camel coat and layer it over a jacket or a suit. Then, pair your it with any winter outfit, just make sure it is colour coordinated.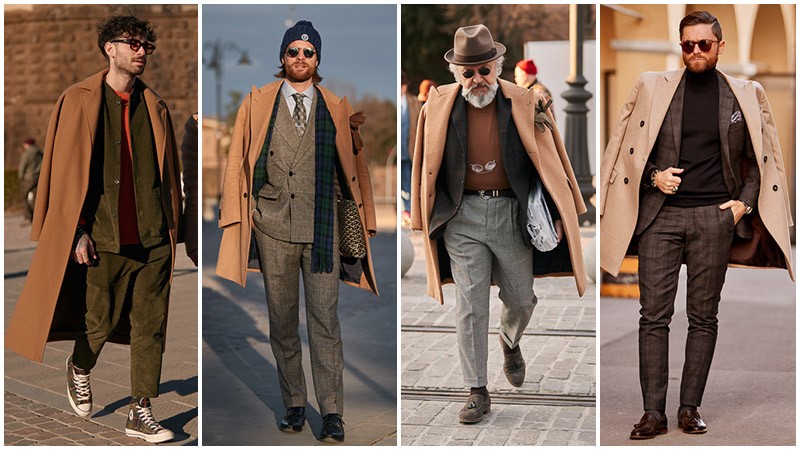 GET THE LOOK
2. Printed Silk Scarf
This season, follow the lead of the fashionable gents and add a scarf to your ensemble. In particular, printed silk scarves are the most popular selection for men. The classic accessory is great for adding a unique touch to any outfit. The lively hues and unique patterns and shapes all contributed to an unmissable appearance. To get the look yourself, all you need to do is choose a statement printed silk scarf and pair it with neutral accompaniments.
RELATED: How to Wear a Scarf with Style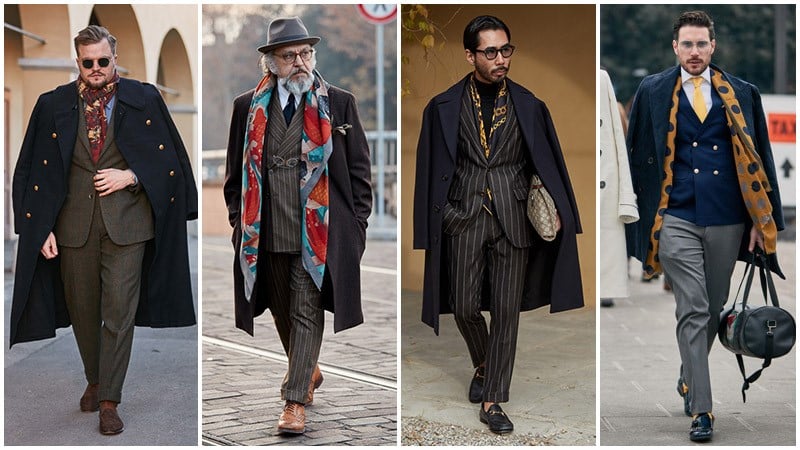 GET THE LOOK
3. Hipster Mini Fisherman Beanie
Stylish menswear isn't always about sharp tailoring and sophisticated fashion. Sometimes, the best looks are those that incorporate a little bit of fun. As such, some men took a more relaxed approach at Pitti Uomo. A refreshing departure from the typical wave of fedoras, the mini fisherman beanie designs were eye-catching. Projecting a laid-back and youthful appearance, the carefree style is perfect for the streets. You just need to find the best one for you.
RELATED: How to Wear a Beanie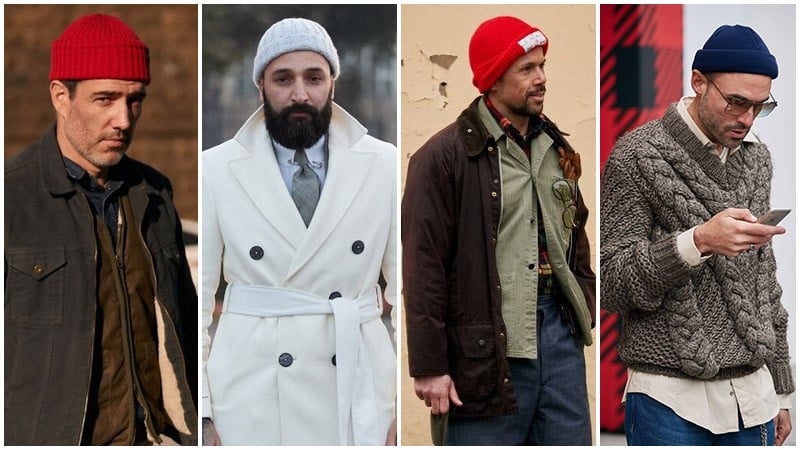 GET THE LOOK
4. Statement Puffer
Statement puffers were out in force at this year's tradeshow, bringing back this reoccurring trend once again. These jackets provide warmth without weighing you down, making them perfect for layering in extreme cold. To don the look for yourself, all you need to do is choose a pattern that suits you. For men who like a unique look, you may also consider wearing a statement puffer and boots, so long as you have the confidence to pull it off.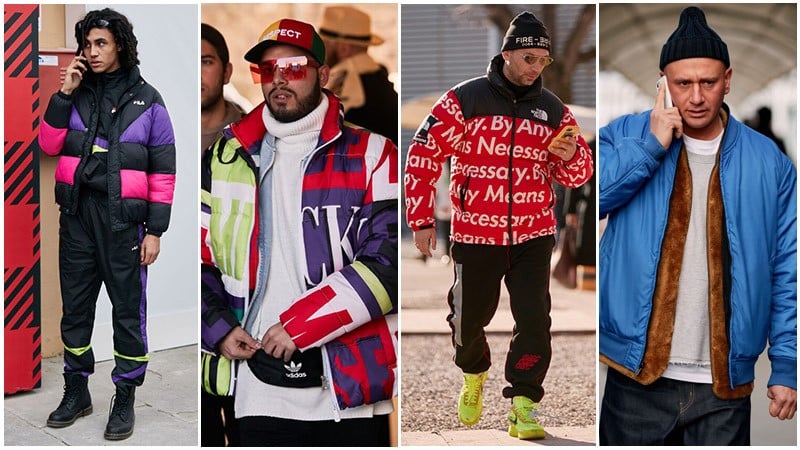 GET THE LOOK
5. Tote Man Bags
In recent years, men have begun embracing bags more and more, and rightfully so. This year there are plenty of fashionable bag choices for gents and this season's wardrobe essential is the tote. Big enough to fit your keys, phone, wallet, and much more, while still sophisticated enough to appear polished, the tote is an unbeatable option. For a sharp look, consider donning a leather style or for a more casual appearance, opt for canvas.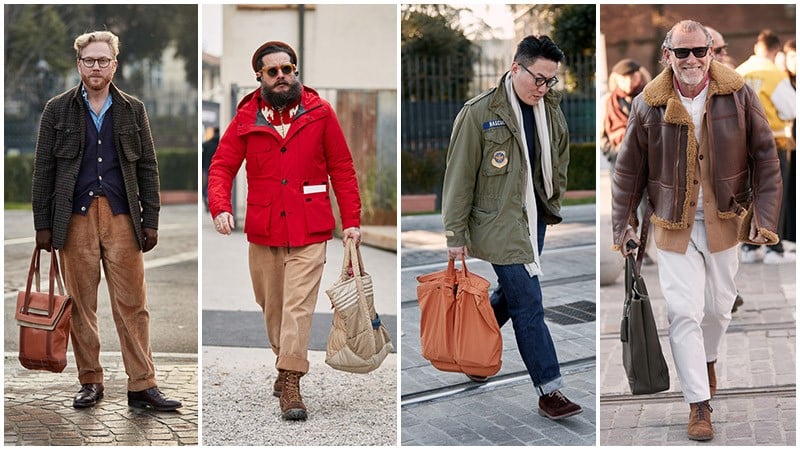 GET THE LOOK
6. Baseball Caps
The baseball cap has always been one of menswear's most popular accessories. While there are many ways to rock it, this year's Pitti Uomo interpretation involved the accessory paired with sophisticated, tailored clothing. To get the look for yourself, simply pair a plain, premium-looking cap with a blazer or a statement bomber.
RELATED: How to Wear a Snapback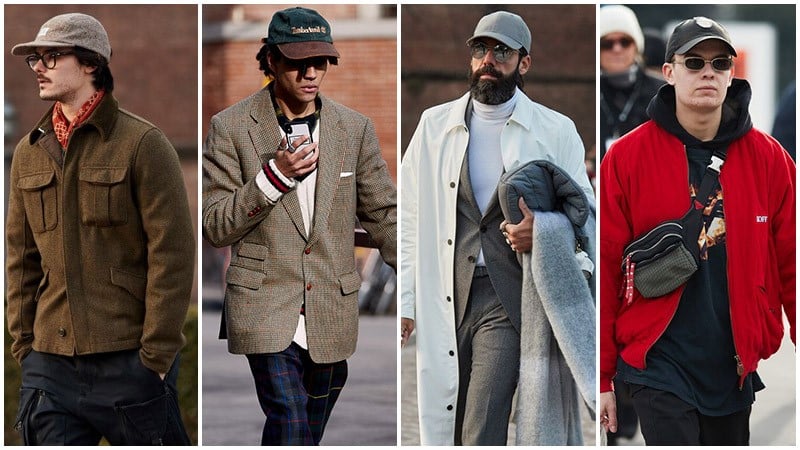 GET THE LOOK
7. Bright Coloured Sneakers
Menswear took a more laid-back approach at this year's trade show, with footwear also taking on more casual appearance. Instead of the typical wave of sophisticated Derby and Oxford shoe styles, bright coloured sneakers were the footwear of choice. They are one of the coolest accessory trends to come out of Pitti Uomo that you should try.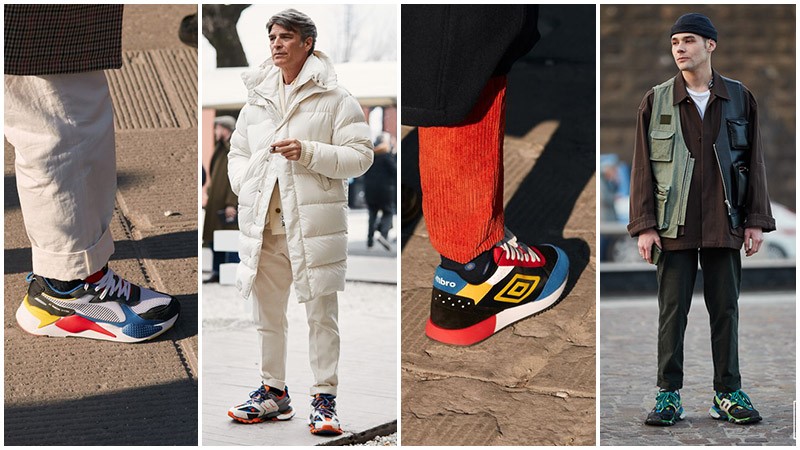 GET THE LOOK
8. Round Glasses
Retro style round glasses have made a big comeback in recent years. However, they can be a difficult trend to nail. There are so many different patterns, colours and thicknesses of round frames to choose from – it's hard to know where to start! Make sure you take the colour of your skin and hair into consideration when deciding upon styles. Some might doubt they could pull off rounded glasses, but with a bit of styling, anyone can rock this trend.
RELATED: 20 Hottest Sunglasses to Wear Now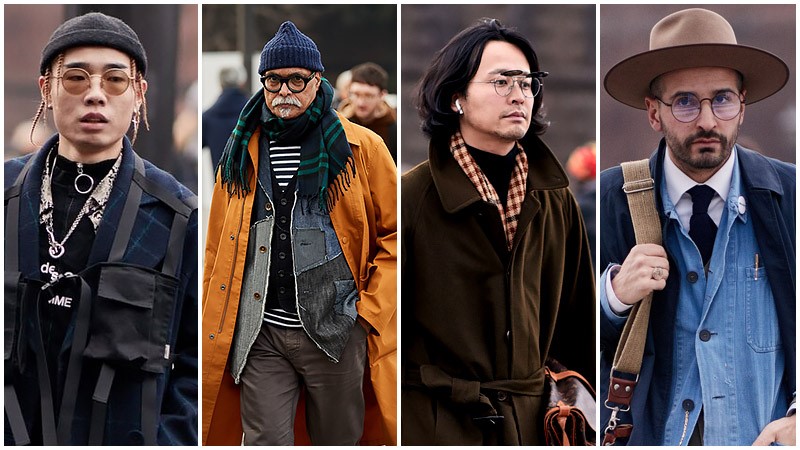 GET THE LOOK
9. Military Coats
Military coats have been trending for men for some time now and are continuing to dominate the street style scene. The wardrobe item was spotted once again at Pitti Uomo providing a stylish addition to many looks. Projecting a smart and sophisticated appearance, this coat is perfect for keeping warm with a fashionable flair. Try the trend for yourself; we promise you won't be disappointed. Just decide whether you want a killer carefree look with a beanie and scarf or something a little more sophisticated with a button-up shirt, tailored pants and brogues.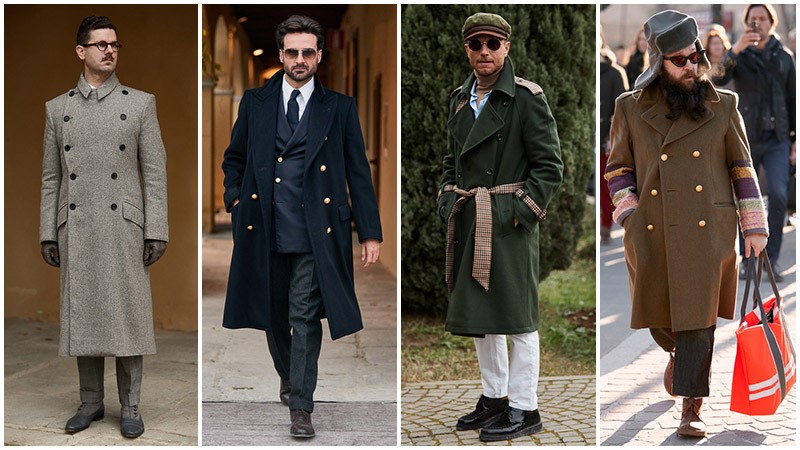 GET THE LOOK
10. Unusual Layering
It's really hard to tell what the weather will bring these days. The best way to be prepared for any changes is to wear layers; it's a great way to get creative with your outfits. This look is perfect for gents who like to stand out. Whether it's tossing a coat over a vest for extra insulation or wearing a jumper over a turtleneck, unusual layering is in style. No matter how they played it, the men at this year's Pitti Uomo could do no wrong in their layered looks.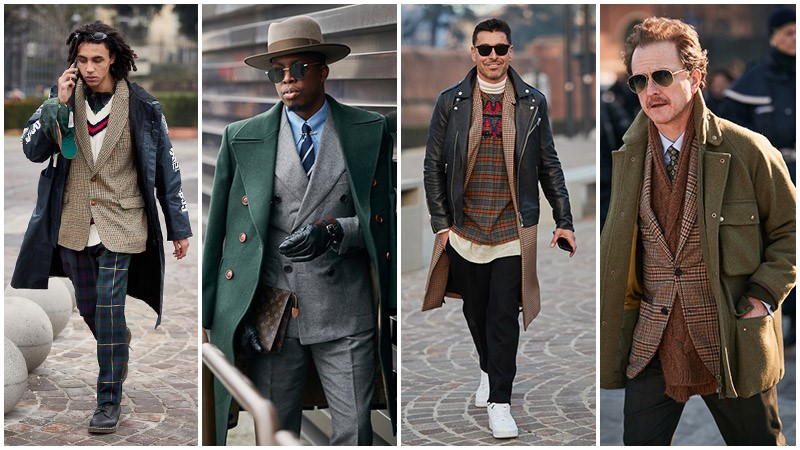 GET THE LOOK
11. Earth Tones
The next 'it' shade is here, and the good news is, it's not just one colour but a whole palette, making it easier to maintain a relevant wardrobe. Copper, chocolate browns, sandy tans and forest greens have been quietly taking over this season. Earth tones are stylish and easy to wear for any occasion whether that's work, a party or a date. And luckily, getting the earthy look is pretty easy since most retailers have already embraced the trend.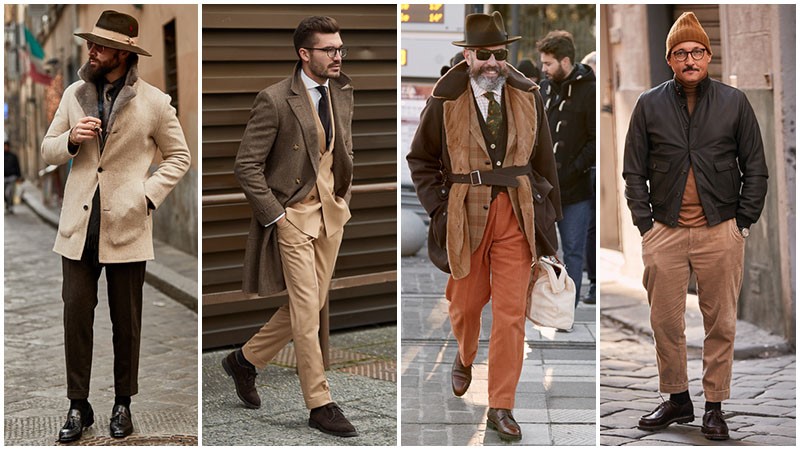 GET THE LOOK
SUBSCRIBE TO OUR NEWSLETTER
Subscribe to our mailing list and get interesting stuff and updates to your email inbox.