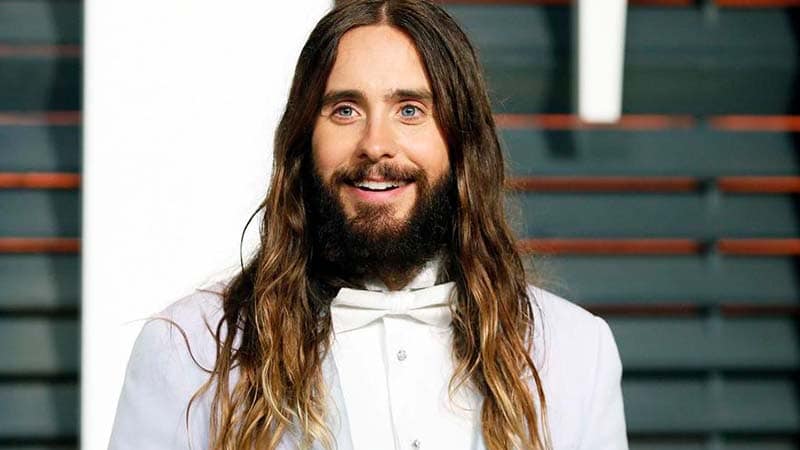 There is a fine line between rocking sexy long locks and looking like a caveman. Long hair can look great on many men, but it has to be grown outright, styled correctly, and maintained once you've got the length. So if you're thinking of growing your hair out, it's not as simple as just skipping a few trips to the barber. But, don't let this dissuade you from going long, we have put together a few tips to help you grow your hair out.
RELATED: Best Hairstyles for Men with Long Hair
1. Decide Whether or Not Long Hair is Really for You
As we said, there is a fine line between looking like a glam rock god, or a wash-up roadie, and long hair is often the deciding factor. So before you start the lengthy process of growing out your hair, make sure that long hair is actually for you. Do some research into whether or not the long hair will suit your face shape. This might sound silly, especially if you're someone who doesn't usually put much thought into their hair, but you'll want to be sure before you start growing your hair out. Also, don't be afraid to cut it off again if, at any point, you decide you don't like your long locks.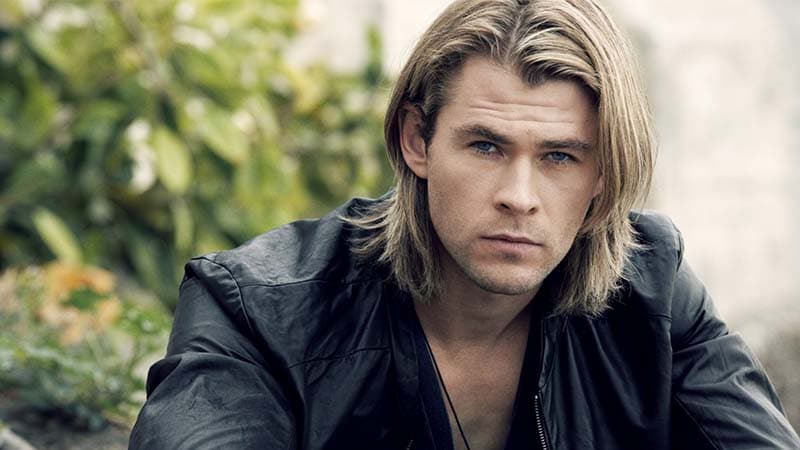 2. Find the Ideal Long Hairstyle for Your Face
How your hairstyle matches your face shape can dramatically change your appearance, for the better or worse. So it is very important to get a style which complements your features. If you have big features go for a textured style with some choppy layers. Keep your hair shoulder length; this will soften your face whereas hair that is too long will only draw more attention to your already accentuated features. In turn, if your face is thinner and your features more delicate, go for a longer, more sleek style, think Jared Leto. A long straight style will help draw focus to your eyes and bone structure by following the natural lines of your face.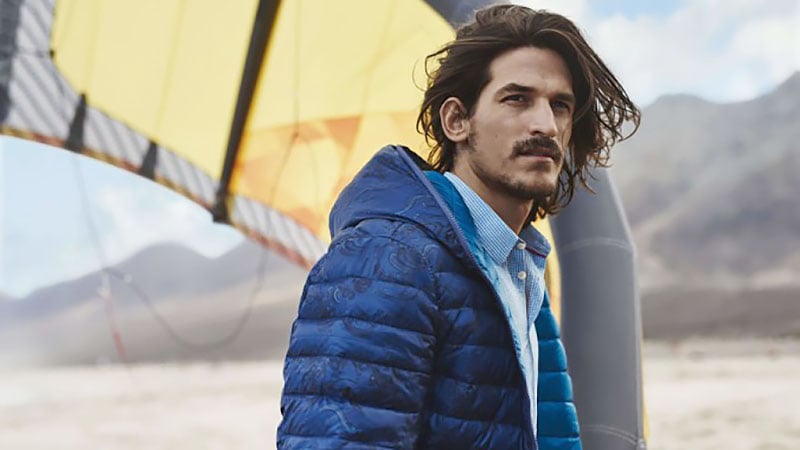 3. Alter Your Style as Your Hair Grows Out
Remember, you will have to suffer through months of awkward lengths while your hair grows out into a glorious mane. While this tedious stage cannot be avoided, it can be managed in a few ways. Make sure you're caring for your hair with good products and regular trims, but also, alter your style. From top knots to low man buns, slicked back and straight or textured, and touselled, you will need to be well versed in what styles work with which lengths. Perpetually changing your hairstyle with your ever-changing length will give your mane the best chance at growing out healthily, and with class.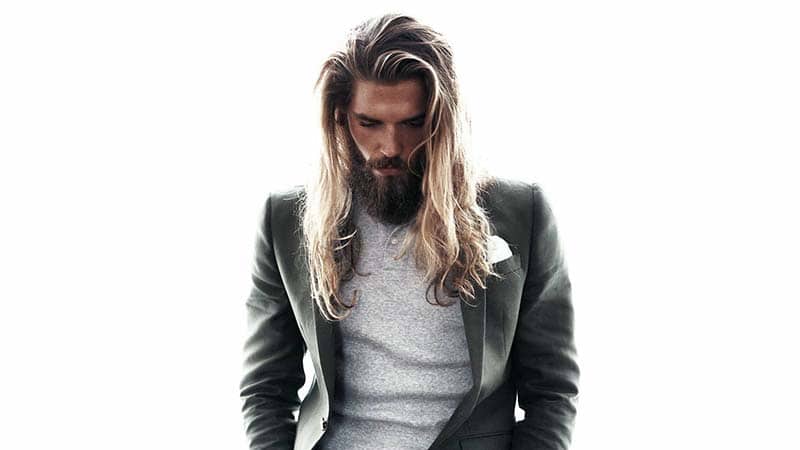 4. Keep Your Hair Healthy and Get Regular Trims
If like many men, your hair care routine is seriously lacking, it's time to get it together. Because looking after your locks is one of the most important parts of growing your hair out. You don't need to do anything too fancy or drop big bucks on expensive products. You just need to give your mane a little more love. This does not mean you have to start washing your hair every day. In fact over shampooed hair is often dry and weak, long hair needs to be strong. So, focus on conditioning daily, but keep shampooing down to two or three times a week. Get trims every two to three months to avoid split ends, and use the right hair products.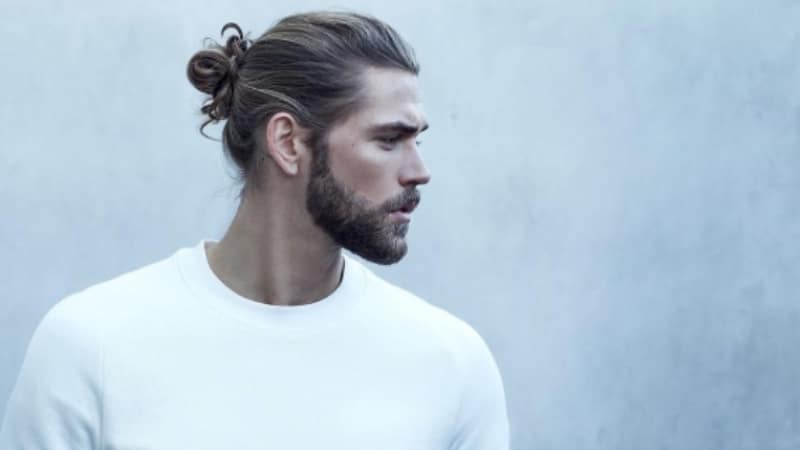 5. Have Patience
You won't get the flowing locks you want overnight. In fact, it could take well over a year before you're even close to it. But, it is well worth the wait. Have patience and put in the work. In fact, the better you take care of your hair, the quicker the process will go. Unfortunately, you just have to push through all the awkward and annoying stages in between. It's not all bad, you will find a little relief when your hair gets to man bun length. Ask any women, there is nothing better than throwing your mane in a topknot and taking on the day. So bare with it, you will get there in time.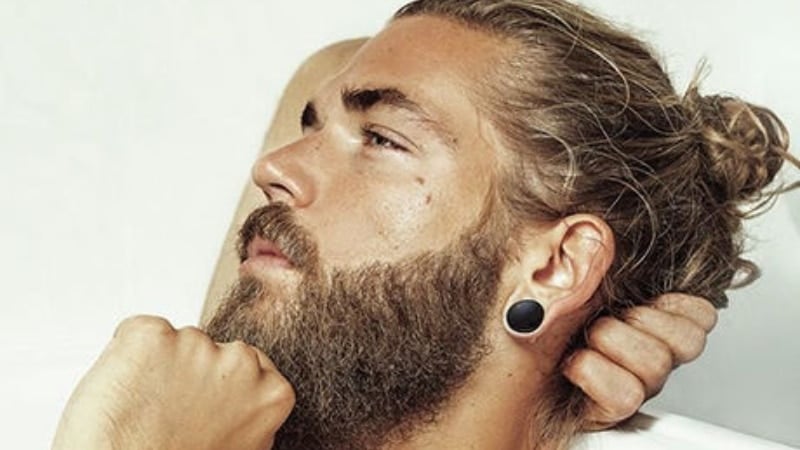 6. Maintain Your Long Hair Once its Grown
Rejoice, you have made through all the awkward stages and finally have the glorious locks you wanted. But, the work doesn't stop there, although maintaining your hair can be much easier than growing it out. Keeping your mane healthy comes down to a few things. One is simply keeping your hands out of it. But don't be fooled, avoiding flipping and running your hands through your luscious new hair is harder than it sounds. You'll want to keep using the right products and make regular trips to the barber. If you need to put your hair up most days, absolutely never use a rubber band. Also, try not to always opt for the top knot. Ponytails, low buns, and headbands are much kinder on your locks. Invest in some nice serums and leave in conditioners, and everyone once in a while, do a treatment.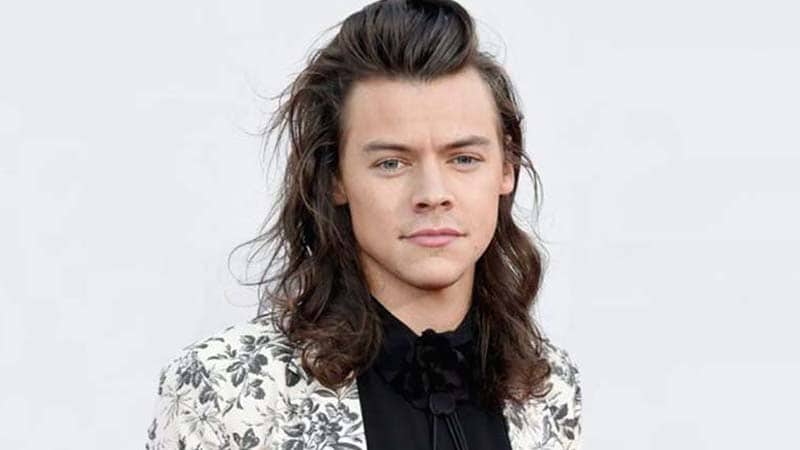 FAQs
Should I trim my hair when growing it out?
While it may seem counterintuitive, it's essential to trim your hair every three to four months when growing it out. Regular trims will help keep your tresses looking healthy and full, getting rid of split ends and damage. It can also help your hair feel less awkward as it grows and inevitably goes through some weird shapes.
How long does it take for a guy's hair to grow?
How long it takes to grow your hair out will depend on the style you're aiming for and how fast your hair grows. Generally, it will take between six and 18 months. It'll be less for shorter lengths; however, for a full head of long hair, you'll need at least 12 months. You'll also need to persist through the awkward growing out stage, but with some patience and persistence, it will be worth it.
How do you get through the awkward stage of growing out your hair?
Regular trims can help tame the shape during the awkward stage, as can experimenting with different styles. Why not try a top knot, low man bun, slicked backed, or tousled style? Now is also a good time to try out accessories, such as hats, beanies, or bandanas. Another critical step is to ensure you're looking after your hair during this period. Use high-quality products, wash and condition with sulfate-free products, and give your mane regular nourishing treatments.
How can you speed up hair growth?
Tricks to help your hair grow faster include maintaining a healthy diet full of protein, Omega 3, biotin, and vitamins A, E, and C. Increase your water intake, exercise, and add daily scalp massages to your routine to stimulate blood flow. It would be best to limit damaging activities such as high heat styling and dyeing your hair. Lastly, avoid shampooing your hair every day, as this can strip the natural oils and sebum in your scalp, which can hinder hair growth.
SUBSCRIBE TO OUR NEWSLETTER
Subscribe to our mailing list and get interesting stuff and updates to your email inbox.