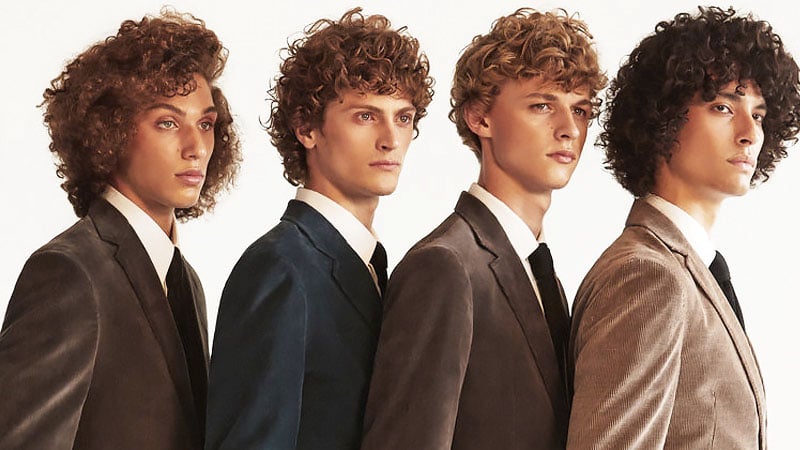 When you think of curly hair, the '80s perms or a frizzy, unmanageable mess might come to mind. But with the right care and styling, curls stand out for all the right reasons. Think Game Of Thrones' Jon Snow, Bradley Cooper or Justin Timberlake. The key is not to fight your natural curls or waves. This hair type needs plenty of moisture and hydration, as well as heat protection, curl-enhancing products and a gentle approach to drying and combing. If you have naturally straight hair, fear not – you can still get curls!
RELATED: 33 Sexy Curly & Wavy Hairstyles & Haircuts for Men
RELATED: 15 Best Hair Products for Curly Hair
1. Wash Your Hair Less
We all know shampoo can dry your hair out – mainly if you use a formula with sulfates. But did you know it can also prevent your natural curls and waves from forming? This is because the product strips your hair of its natural oils, which are responsible for giving it body and movement. If you don't rinse it out properly, shampoo can also make your hair fall flat due to the extra weight. To get – and keep – your curls, don't wash your hair as frequently. Instead, rinse it with cold or lukewarm water to get rid of any dirt or product build-up.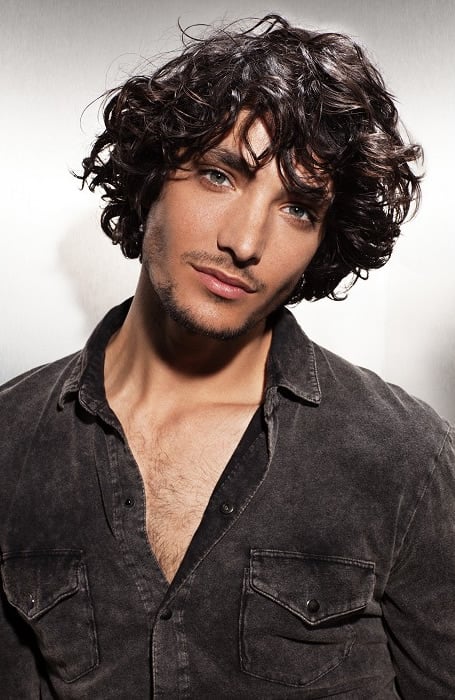 2. Let Your Hair Dry Naturally
Towels are covered in tiny, loop-shaped fibers that are specifically designed to absorb liquid. While this is great if you're hopping out of the shower, it's not great for your hair because the natural oils get absorbed too. The same is true for hairdryers, which subject your delicate curls to excessive heat, evaporating away any moisture that was left. That leads to one thing: frizz. To prevent this, let your hair air dry naturally.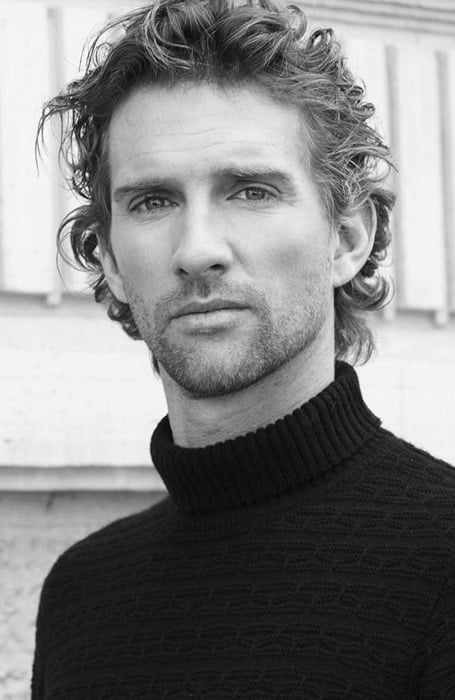 3. Use Sea Salt Spray
Sea salt spray isn't just for creating volume – although it can create plenty of lift. This type of product is also great for beachy curls and waves, and for enhancing any natural kinks and bends in your hair. Sea salt spray usually has a medium hold and a softer finish, so your hair won't end up crunchy. For best results, spritz it on while your hair is still damp from the shower and use your fingers to form your curls.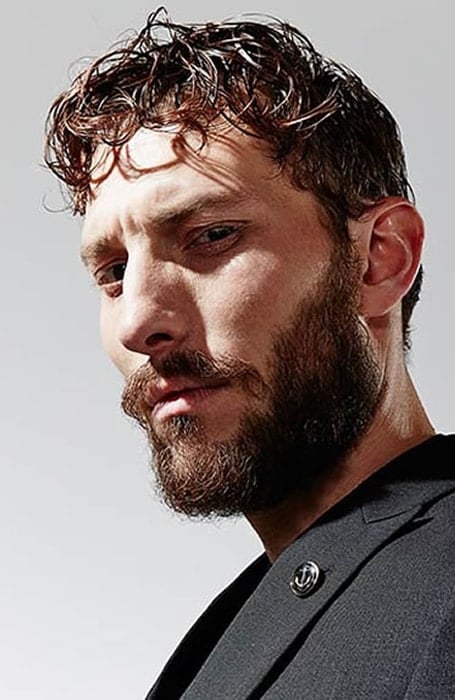 4. Try a Heat Curler
If you have medium or long hair, the quickest way to create curls is with heated hair tools like curling wands and rollers. You can use them to enhance your existing curls. Make sure your hair is clean and dry before you start, and pre-heat your rollers or curling wand. Spritz a heat protection spray through your hair to prevent damage to your locks, then begin curling it in sections. As a rule, the smaller the roller or thinner the curling wand, the tighter the curls.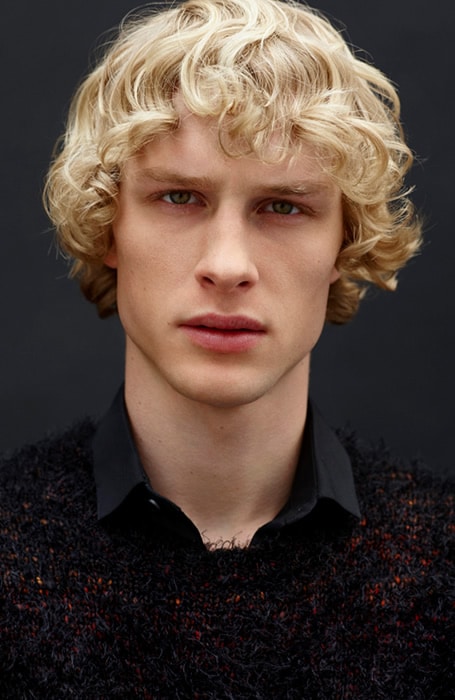 5. Use Curl-Enhancing Products
Curl-enhancing products add extra definition to your hair by reducing frizz. They also help it to stay in place for longer. You can use most curl-enhancing products on damp or dry hair, and you don't need much of it. Take your hair type into account when you choose a curl-enhancing product, as you don't want your waves to be weighed down or drop out of shape.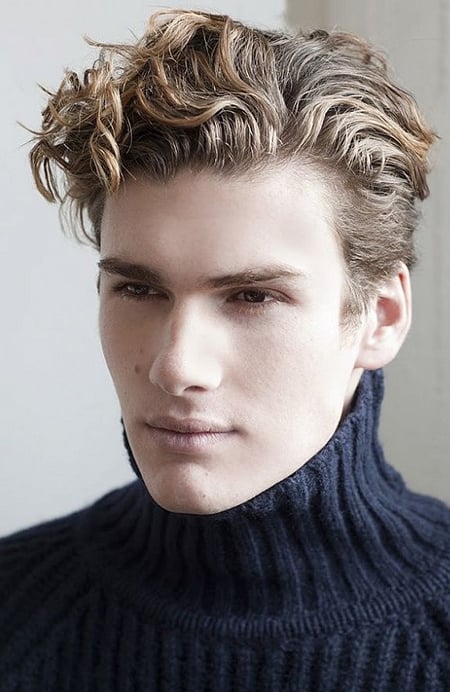 6. Choose the Right Haircut
A short to medium length haircut will make the most of any waves and curls you do have. Medium hair is also just long enough to use heated curlers. If your hair is straight, you'll need a bit more length to create faux curls. Try a style that's short on the sides and longer on top, like a pompadour paired with a high fade or a forward fringe with an undercut. This will give you plenty of hair to work with when you create your curls using a sea salt spray or texturizing spray.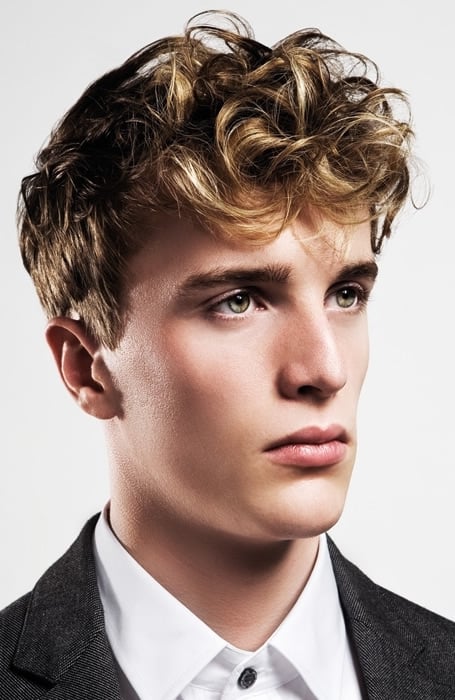 7. Consider a Perm
Short for 'permanent wave', a perm is a solid option if you want long-lasting curls or waves. It's a chemical treatment, so if your hair has been bleached or otherwise damaged, discuss it with your stylist first. The process is not about the 'poodle' look from the '80s – a modern perm is far more gentle on the hair, and you can customize it based on the result you want. The stylist will set your hair with rods, then apply chemicals to alter its structure on a deeper level. The results will leave you with beautiful curls that last up to six months and grow out naturally. You can't wash your hair for several days after having it permed, but after that, you can rinse and style it as usual.
RELATED: 18 Sexy Perm Hairstyles for Men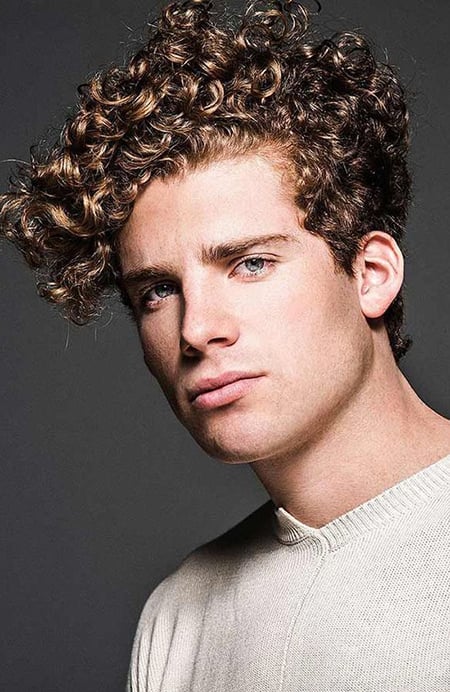 8. Apply Moroccan Oil
Moroccan oil, or argan oil, has been used to keep hair of all types and textures healthy and shiny for centuries. When it comes to curly hair, it's especially effective because curls require more moisture than straight hair. Because of the bends and kinks in curly hair, it's more difficult for the scalp's natural oils to make it down the hair shaft. Argan oil is a super hydrating natural product that will keep frizz – the number one enemy of defined curls – away. You can use it before you blow-dry your hair or apply it as a finishing product.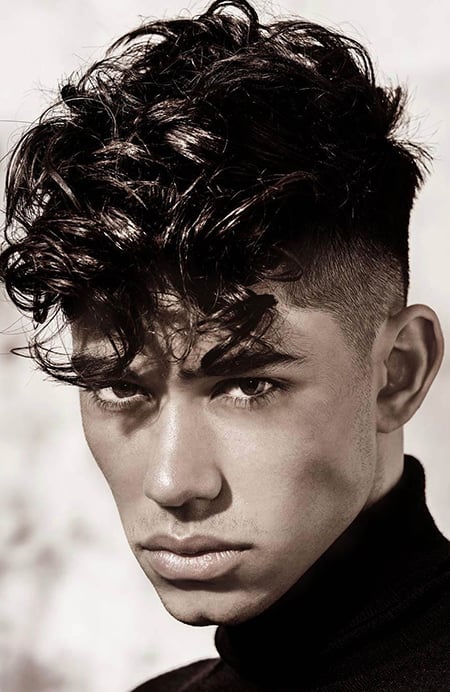 How to Get Curly Hair Men FAQs
How can I make my hair permanently curly naturally?
If you are born with straight hair, then it is challenging to get curly hair naturally. However, there are plenty of tricks & tips you could use to get curly hair naturally like using a diffuser when blowdrying, applying sea salt spray, towel drying your hair, choosing the right haircut, and not washing your hair too often.
Can you make straight hair curly?
It is possible to make straight hair curly with the right haircut and styling products. If you want to have permanent curls you will need to get a perm.
Do you brush curly hair?
Curly hair is dry and brittle, combing it when it's not wet will lead to breakage and split ends. It is best to brush curly hair while it is wet because it avoids frizz and flyaways.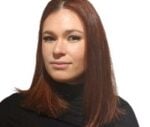 Arabella Roden is a skilled writer and sub-editor with over ten years of experience across print, digital, and B2B. She holds a Bachelor's Degree in Journalism and specializes in beauty, hairstyles, fashion, tattoos, and lifestyle topics. Arabella is currently the Chief Sub Editor at Mecca Brands and has been writing for The Trend Spotter since 2019.
SUBSCRIBE TO OUR NEWSLETTER
Subscribe to our mailing list and get interesting stuff and updates to your email inbox.