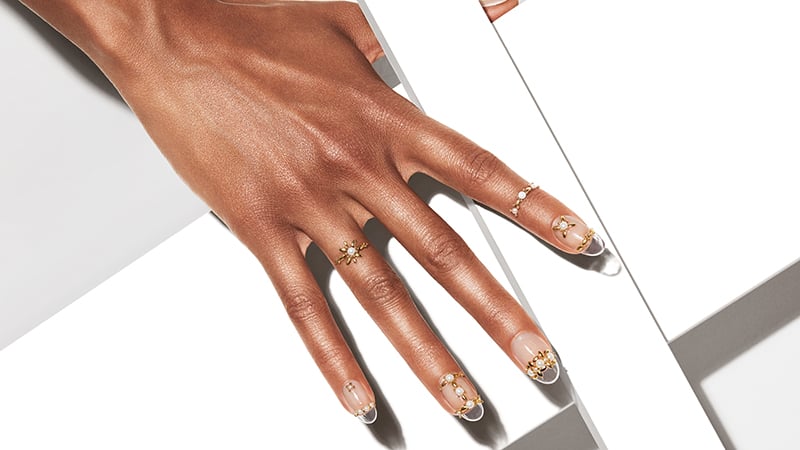 Adding luxurious accessories is one of the simplest ways to elevate your style – and your nails are the ultimate accessory. For the luxury manicure, combine a classic base like nude, black, or red with expensive-looking decorations – think gold and jewels – and sophisticated patterns and topcoats. These luxury nail designs should be at the top of your wishlist this season.
RELATED: How to Do Manicure at Home Like an Expert

1. Black And Silver Outline Nails
One of the chicest twists on the French manicure is outline nails. In addition to the nail tip, your manicurist will also paint a contrasting crescent at the base of your nail. As in a classic French mani, the center of your nails will stay a matte nude shade. This season, black and silver outline nails are trending. Simple yet sophisticated, the design suits those with a minimalist sense of style who want a manicure that's classic yet a little daring.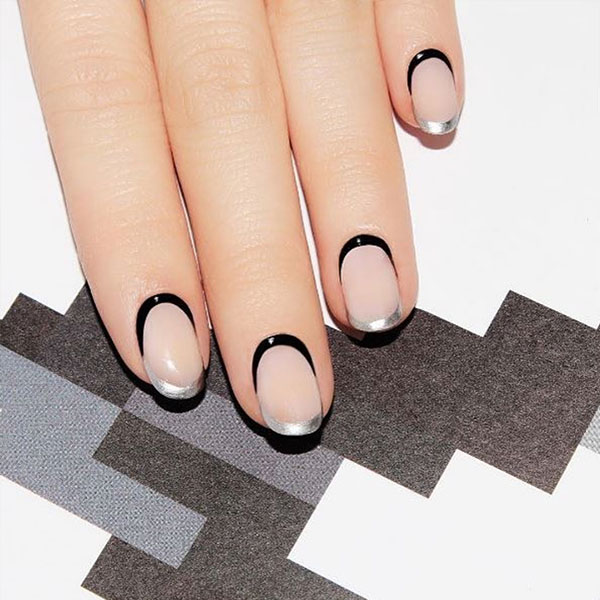 2. Black And White Nails
Channel the most stylish decade, the '60s, with a luxurious black and white manicure. Starting with a black base, your manicurist will add smooth white accents to create bold feature nails. The pattern looks retro yet timeless and is similar to those found in Mod fashion. Lovers of a subtle retro look and monochromatic style should consider these nails to complement their new season outfit.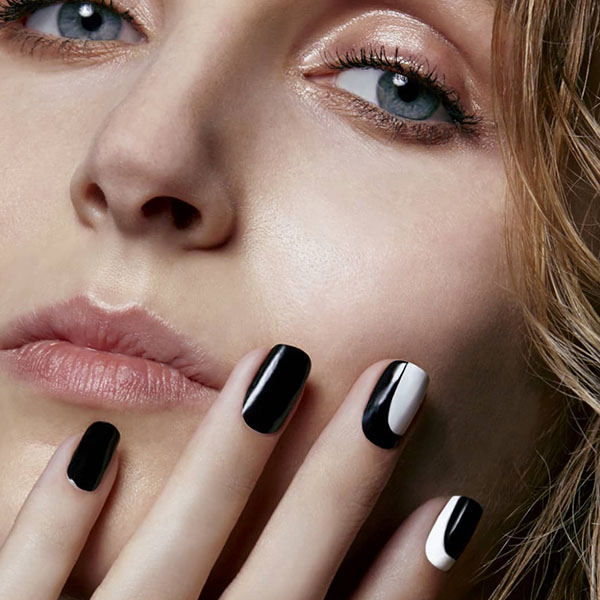 3. Branded Luxury Nails
Why not make your nails look as expensive as your outfit? The ultimate co-ordinating accessory is a branded luxury manicure. Get creative and combine iconic patterns, colors, and logos from your favorite fashion house into one look. Gucci's rings, bees, and stripes look phenomenal, but you could also get inspired by Louis Vuitton's iconic initial print or Chanel's 'CC' logo.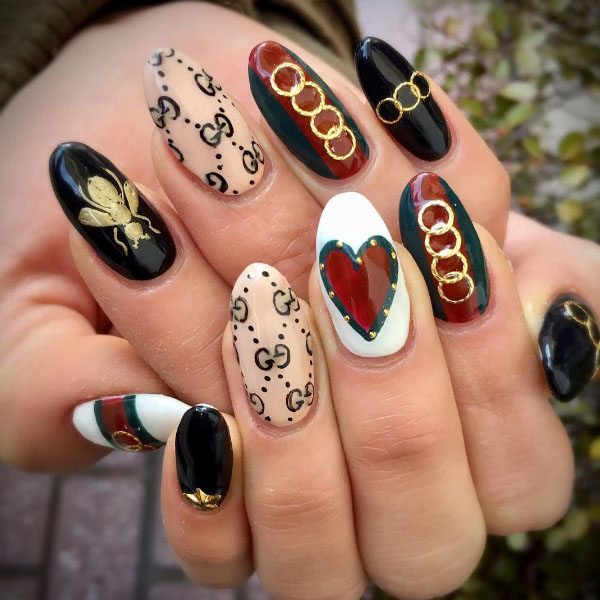 4. Colorful Luxury Nails
Nothing says celebration like eye-catching colors! A bold, brightly-hued manicure is just the thing to combat the winter cold and dark. On the other hand, if you live in the southern hemisphere, a cocktail of cute colors on your fingertips suits the summer season. Pair your vibrant nails with an equally colorful outfit.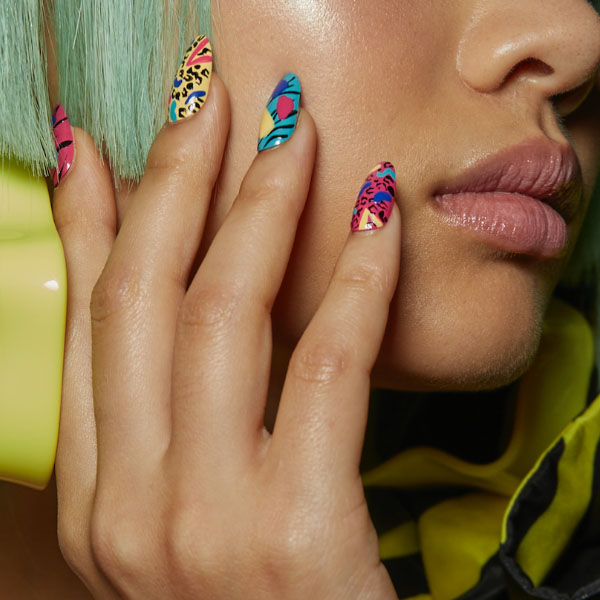 5. Festive Luxury Nails
Take inspiration from fashion and incorporate editorial-inspired details into your holiday manicure. Choose vibrant festive season colors like scarlet and emerald, adding decorative details. Mixed glitter in contrasting shades of black and silver is one popular option. Choosing one or two-color glitter – rather than a rainbow – ensures your nails look sophisticated and stylish, while still maintaining the fun spirit of the festive season.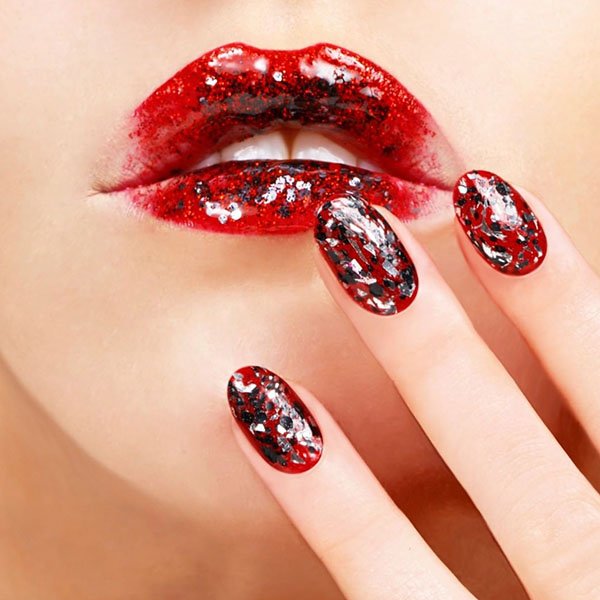 6. Gold Flakes Luxury Nails
Nothing says luxury quite like gold. Warm, rich, and shimmering in the light, flecks of golden glitter make your manicure look a million dollars. For a modern twist, try a gradient glitter effect over a matte black base coat. Ideal for parties or a glamorous evening out, the combination is sophisticated with enough sparkle to make it special.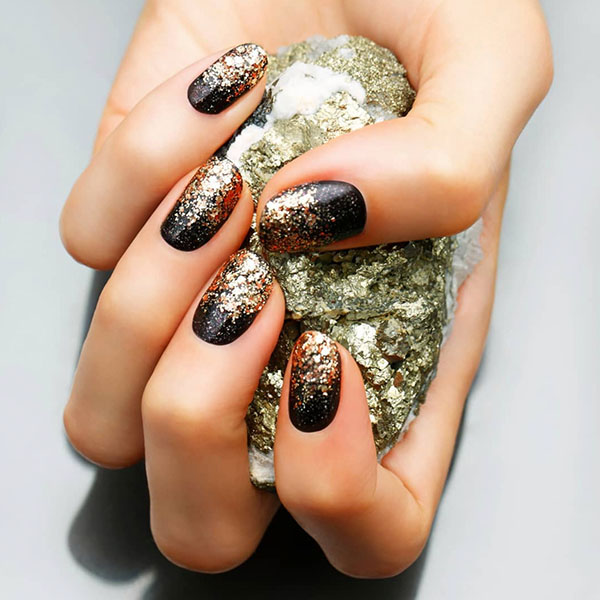 7. Jeweled Luxury Nails
Make a real statement this season with jeweled luxury nails. The ultimate sparkly addition to your manicure, faux gems catch the light beautifully and are sure to earn you major compliments. For best results, have your nail technician apply the gems over a nude or white base, which will maximize light reflection and prevent dullness. Bear in mind that jeweled nails don't last as long as other manicures, and the style requires some skill to apply – but it's worth it for a special occasion.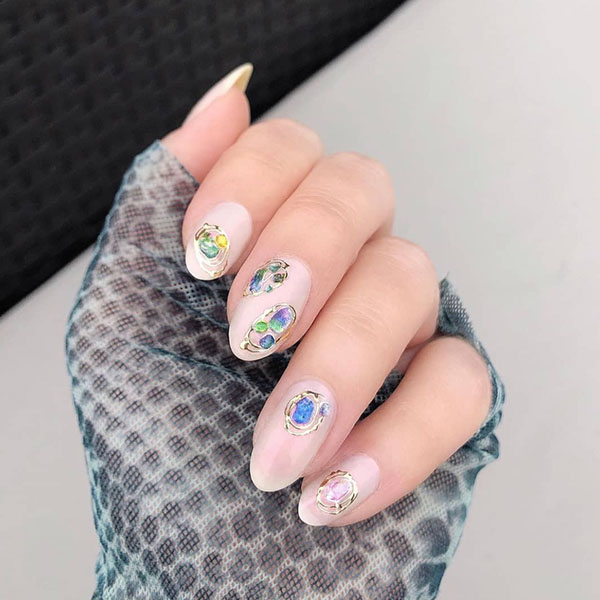 8. Lunar New Year Luxury Nails
If you're looking for luck in the next 12 months, make sure your nails are perfect for Lunar New Year, which is also called Chinese New Year. The classic color for the season is red, which represents good fortune, beauty, happiness, and success. Instead of a standard matte red, elevate your ruby manicure with a satin topcoat or a touch of red glitter to give it that extra special finish.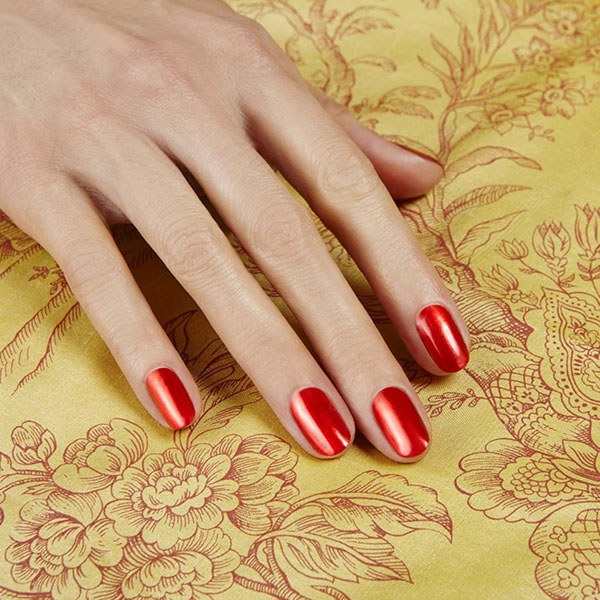 9. Luxury Coffin Nails
Coffin nails are one of the most popular shapes for acrylic manicures because they are chic, glamorous, and a favorite of stylish celebrities like Kylie Jenner. Classic coffin nails are long or medium-length, with a tapered and squared-off tip. They make your fingers look longer and slimmer, and suit virtually any color or design. For a luxury finish, try a modern French manicure. The understated combination of a nude base with a white tip looks sophisticated and draws attention to the coffin shape.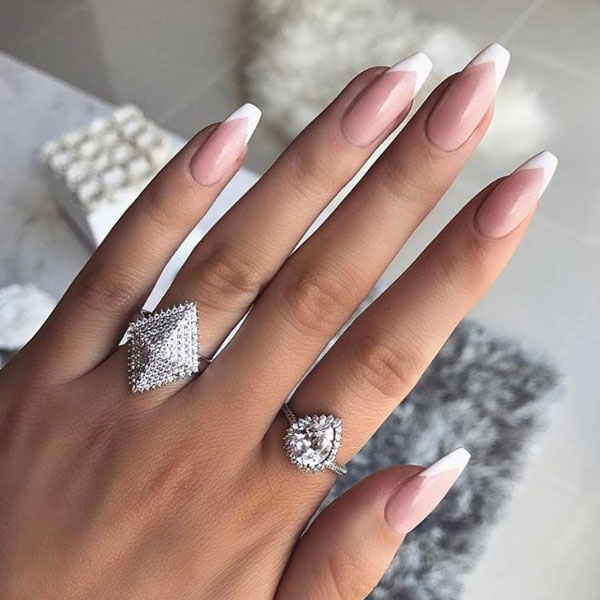 10. Luxury Ombre Coffin Nails
The soft and beautiful look of ombre coffin nails has made them popular for weddings and other special occasions. Versatile yet sophisticated, the luxurious manicure suits every event – from work drinks to a family dinner or date night. Plus, they will complement any color outfit you choose. These nails prove you don't need to add glitter to give your manicure an elevated look.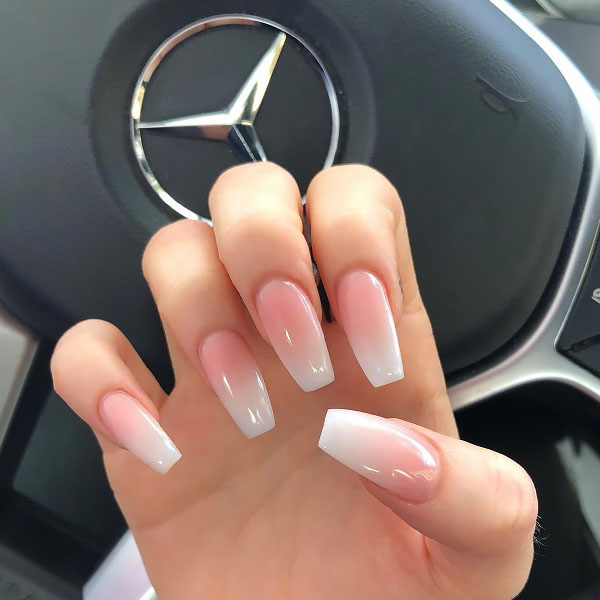 11. Metallic Luxury Nails
If you're a fan of shimmer and shine, go all out with a molten metal manicure. These nails look like they've been dipped in gold or silver, with a gorgeous sparkly finish. For even more luxury, add sequins or mini crystals. These extra elements give your manicure a 3D texture that looks amazing on camera as well as in real life. Let your metallic luxury nails do all the talking and pair them with a classic black or white outfit.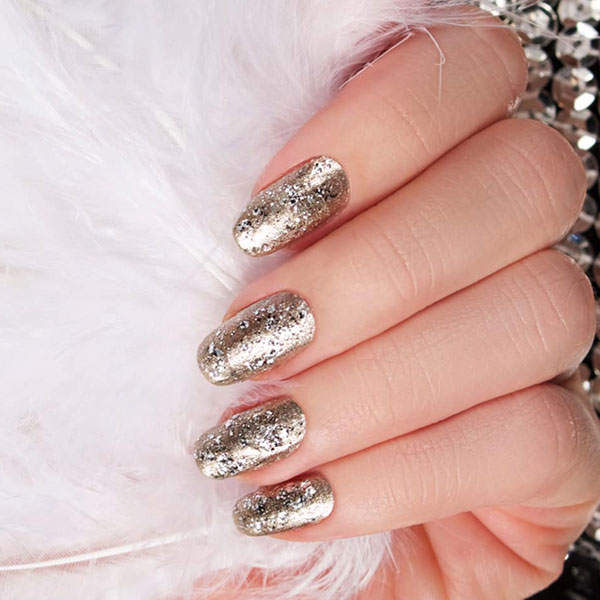 12. Nude And Black Nails
For a softer take on a contrast manicure, try nude and black instead of black and white nails. They are perfect for those who have an understated yet classic style, who want to experiment a little while maintaining the sophistication of a nude base coat. The black accents give these nails a subtle artistic edge. Even better, they look amazing with winter colors like red and gold.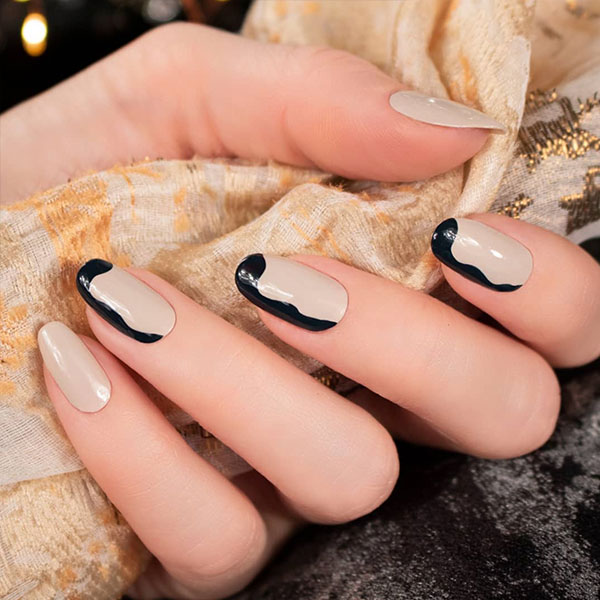 13. Pearl Detail Luxury Nails
An even more dreamy and luxurious take on the jeweled manicure is pearl detail luxury nails. While you could go all out and encrust your nails with iridescent faux pearls, there are more understated options too. One choice is to take inspiration from the oceanic origin of pearls. Have your manicurist start with a fleshy base coat that looks like the inside of an oyster. Add a pearl bead to one finger on each hand, and give the others a 'water droplet' effect. The result is a manicure fit for a mermaid!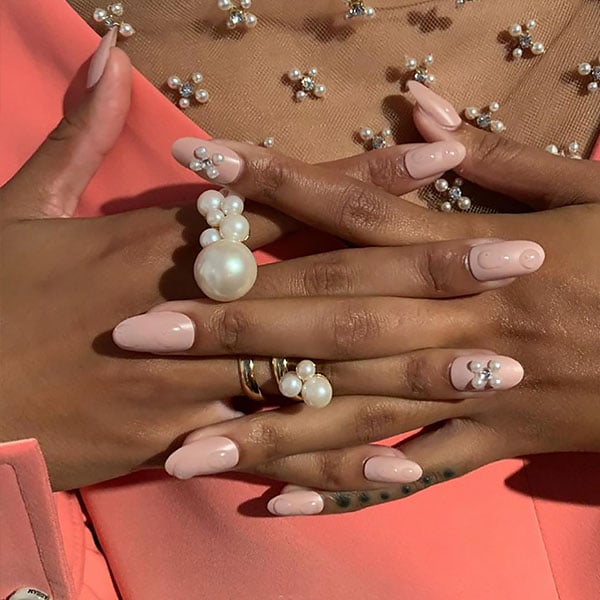 14. Red And Pink Nails
Red and pink nails have been a hot trend for several seasons. That's because they are fun, flirty, and feminine – which is everything you want in your manicure! While red is the color that represents good luck and success, delicate pink adds a touch of romance and playfulness. For a fashion-forward take, try a reverse manicure with the pink shape at the base of your nail, instead of the tip.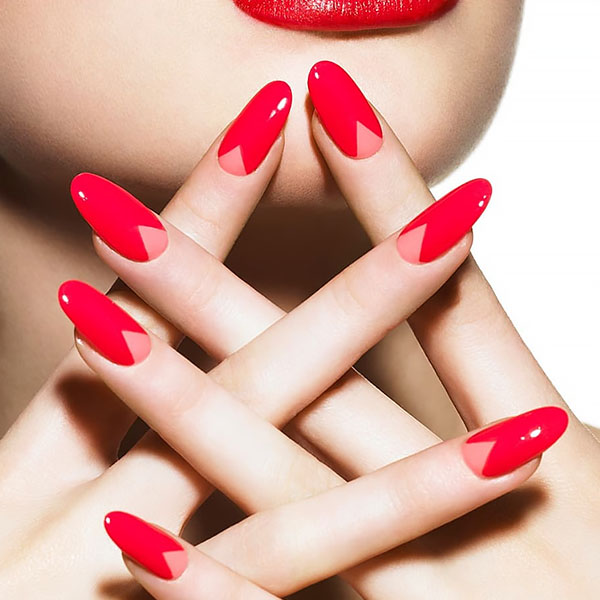 15. Royal Nails
If you want to feel like a queen this season, royal nails are for you. Also known as cameo nails, the manicure is inspired by the Victorian era and makes each fingertip look like a work of art. For an extra luxurious touch, add a beaded or jeweled border and ensure your base coat is a classic shade like blue, green, or buttercup yellow.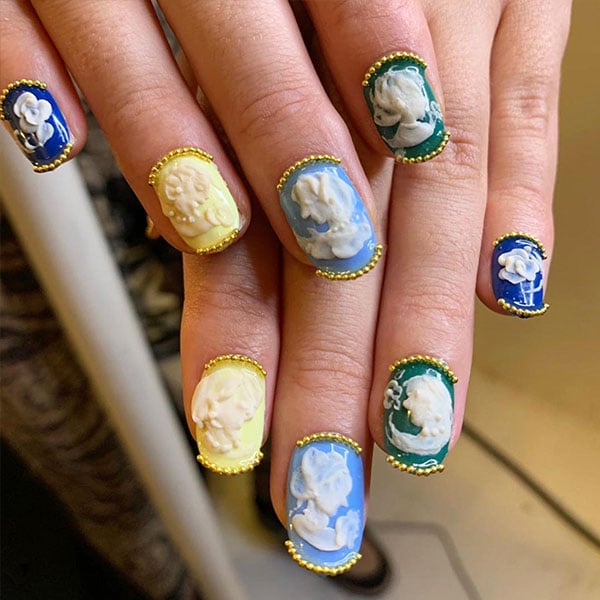 FAQs
What are luxury nail designs?
Luxury nail designs are nail art that includes interesting patterns, topcoats, and expensive-looking accessories which transform your manicure into a statement piece and become an extension of your personality. Popular options include black and white outlines, branded nails from your favorite fashion house, vibrant festive season colors with glitter, and jeweled nails.
Where to get luxury nails?
Many skilled nail technicians work at reputable salons that can create the luxury nails you desire. It is important to do your research beforehand to see the top-rated nail boutiques in your area, what they offer, and how much it would cost.
What are nail designs trending in 2022?
Many exciting designs are trending in 2022. These include the jeweled luxury nail option, which uses sparkly faux gems and pearl detail luxury nails. Bold colors are also on-trend, with ombre-colored talons, red and pink nails, molten metallics, and the retro-inspired black and white option.
What are the most expensive nails?
Nail art is a wonderful way to make a statement and have a little fun, but depending on the detailing you opt for, it can also be an expensive part of your beauty routine. If you choose a design that requires a lot of skill to complete, you can expect to pay for it. Your area and chosen salon also affect the price. That said, the most expensive manicure in history was a polish designed by jeweler Azature that was infused with 98 carats of white diamond.
SUBSCRIBE TO OUR NEWSLETTER
Subscribe to our mailing list and get interesting stuff and updates to your email inbox.