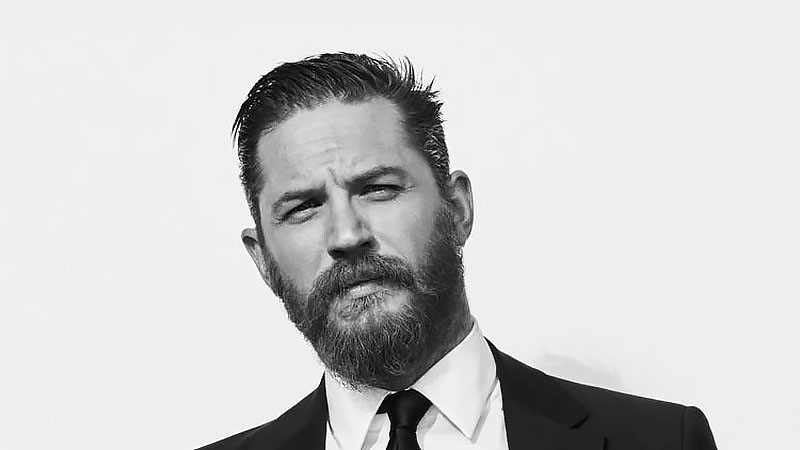 Ever had a bad hair day? Of course, you have, everyone has! Those "bad hair days" are actually caused by cowlicks. Cowlicks can be stubborn to get rid of or hide, and sometimes you just have to try and deal with the mop on top. They can be such trouble to try and tame, so if you've had enough of your unruly hair, here are six easy ways to get rid of a cowlick.
How to Get Rid of a Cowlick
1. Choose the Right Hairstyle
For men, there are a couple of hairstyles you can rock to hide your cowlick. The hair fix depends on where the cowlick begins on your head. The key hairstyles you can wear with a cowlick include a pompadour, spiking your hair, growing it out, making it shaggy, and keeping it short. If the cowlick begins at the front of your hairline, you can easily grab some high strength pomade and style it into a pompadour. If the cowlick starts at the crown of your head, a simple trick is to grow your hair out a bit and opt for a shaggy hairdo. Keeping your hair short back and sides is also a cut that helps camouflage those rebellious locks.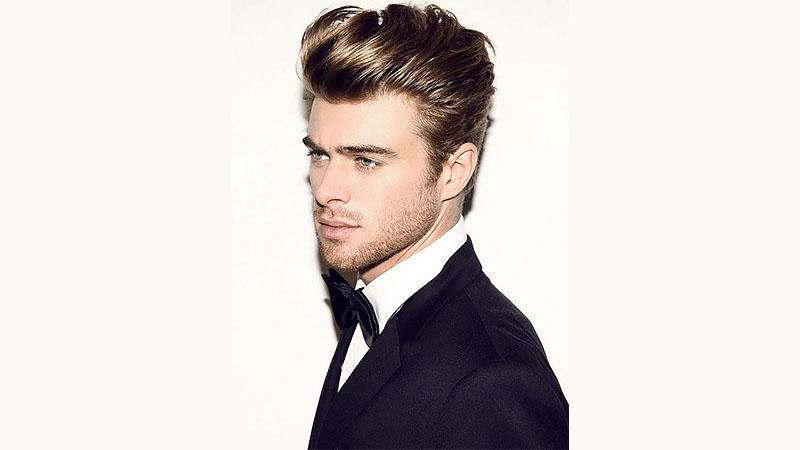 2. Use the Right Hair Product
When it comes to finding the right hair product to camouflage your cowlick, some are better than others. Stick to products that have heavy-duty hold, so your mane doesn't let loose halfway through the day. Again, this depends on the hairstyle you're choosing to go with; a pompadour requires a matte pomade or clay, whereas a shaggy, disheveled look requires a mousse and clay. Whichever style you pick, be sure that the product you use has the strength to stay all day, so the rogue hairs don't stray.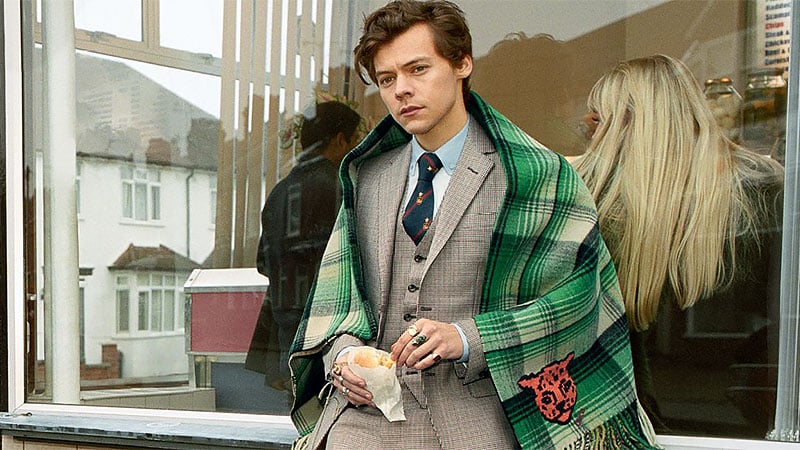 3. Use a Hairdryer
If you usually let your hair air-dry, you may be adding emphasis to your cowlick. Using a hairdryer is a critical tool in taming that mane, so be sure you use it! When your hair's wet, use the hair dryer to shape and hold your mop in the place you want it. This, paired with the right products and a round brush will blow the cowlick out and keep it in place.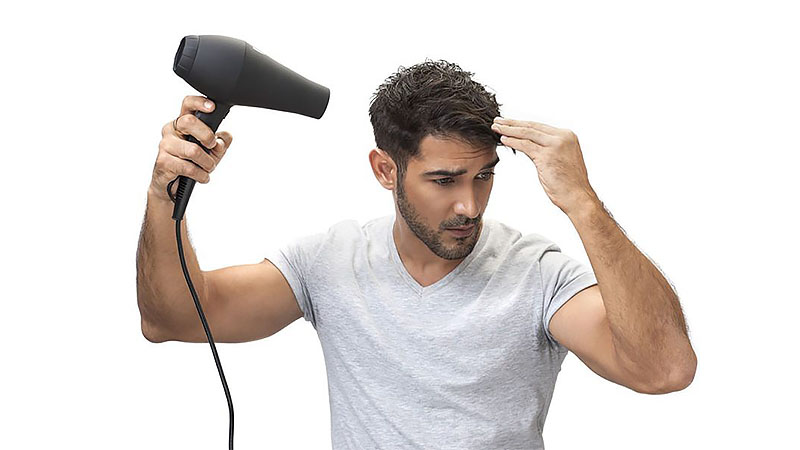 3. Grow Your Hair Out
Adding weight to your hair will keep the cowlick at bay. Men typically have shorter hair, giving the impression that their cowlicks are more prominent. When your hair grows out, the mass of the follicle gets dragged down with it. Of course, not everyone wants to grow their hair out, so there are other ways you can weigh down your hair without missing a few haircuts.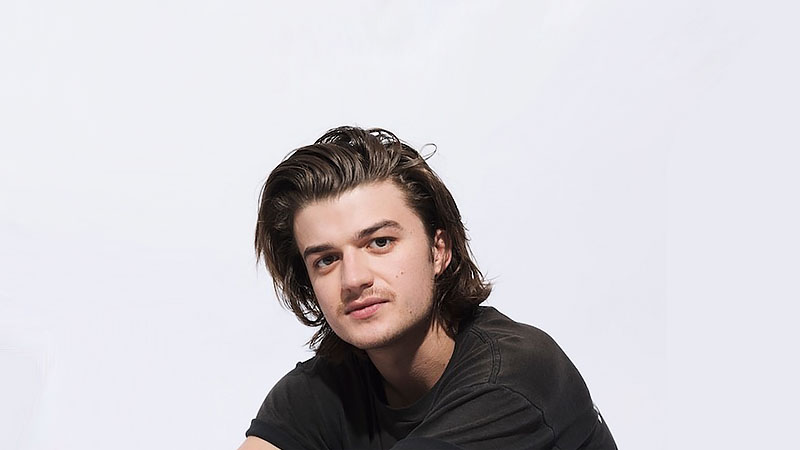 4. Use Less Shampoo and More Conditioner
Speaking of weighing hair down, did you know that shampoo strips your hair of its natural oils, making it lighter and more susceptible to a cowlick? Using less shampoo is a great way to prevent those stray locks in your hair, as well as promoting the production of those natural oils. Conditioner adds weight to your hair, which will keep that cowlick from straying.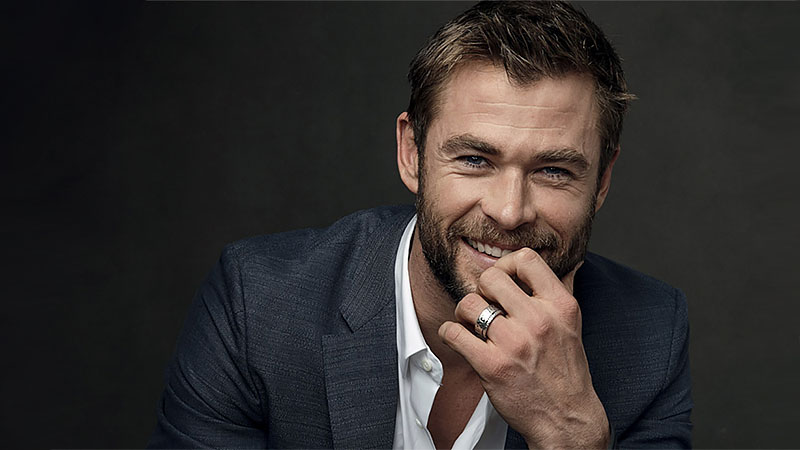 5. Consult a Barber
Sometimes, it's best to leave your hair in the hands of a professional. If you're really sick of that cowlick and you want it gone for good, a barber can do the trick for you. However, this will cost you a bit of cash, and it's quite the commitment. They will assess your hair and cut accordingly to remove the cowlick to the best of their ability and offer advice so you can earn to control your hair afterward.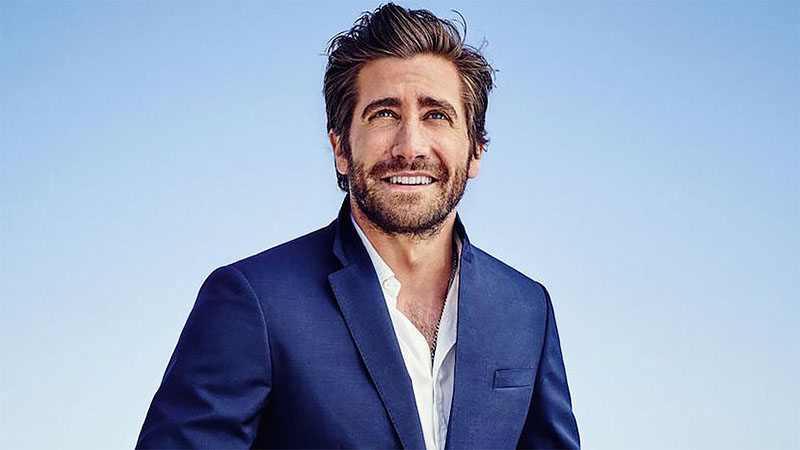 Tips on How to Get Rid of a Cowlick
Get your hands on some heavy-duty pomade.
Shampoo your hair less often.
Don't be afraid to try new hairstyles that camouflage the cowlick
Head to the barber and get them to remove the cowlick permanently.
Embrace what you have. Having a cowlick can look super sexy, so don't feel like you have to change!
FAQs
What is a Cowlick?
A cowlick is a section of hair that grows in a different direction to the rest of your hair. You know when your hair won't go in the direction you want it, or it just sticks up and out of your head? Yeah, that's a cowlick. The name "cowlick" comes from Dr Richard Haydocke in the 16th century, who described the hairstyle as if a cow had licked their calf's head, resulting in hair going against its natural grain. It makes sense, really. Cowlicks are incredibly common, and scientists are studying to find out what causes them.
Are Cowlicks Genetic?
Cowlicks are thought to be genetic, meaning there's no way to simply remove it, unfortunately. It's thought that cowlicks "stem from a circular arrangement of the collagen fibres in the cranial fascia of the areas in the cowlick". In Laymen's terms, this means that your hair has different collagen fibres, making some hair go with the grain, others go against the grain. This cluster of hair is more distinguishable for people with thick, straight hair. In good news, both men and women are victims of this; however, women can easily hide it with their long hair.
Does Everyone Have a Cowlick?
According to scientists, everyone has a cowlick of some sort. Of course, some are more obvious than others, but we all have them. Many people have two cowlicks on their heads. You can find cowlicks at the crown of your head, the hairline itself or even in the fringe. There have been so many studies about cowlicks, and they all pretty much conclude that everyone has one. Some say that if you're right-handed, the whorl is more likely to go clockwise, and if you're left-handed, your swirl will go counter-clockwise. Who knew!
Is a Cowlick Sexy?
Sexiness isn't a binary attribute. Cowlicks can definitely be sexy. In fact, some of the world's most famous celebrities rock the cowlick, and they're known as the hottest people alive. These celebrities include Tom Hardy, Zac Efron, Leonardo Dicaprio and Chris Hemsworth. When it comes to managing the cowlick, there are specific tips and tricks for hiding them or even embracing them. Sexiness is all about attitude, so no matter how you choose to style your cowlick, you'll still be sexy!
SUBSCRIBE TO OUR NEWSLETTER
Subscribe to our mailing list and get interesting stuff and updates to your email inbox.