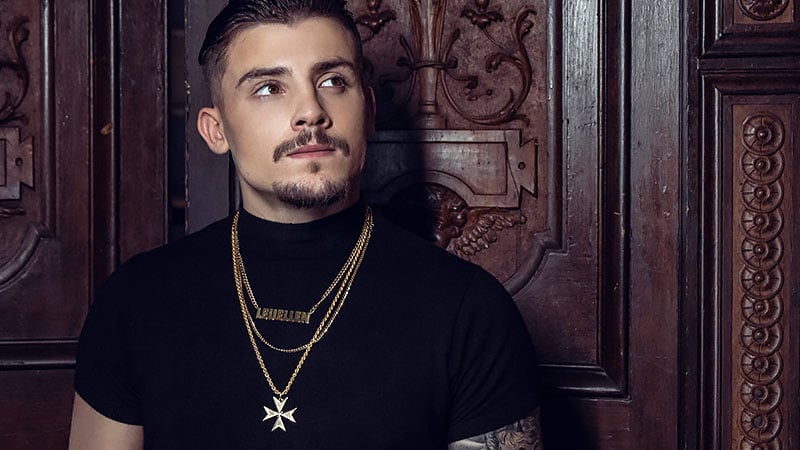 Have you ever wanted to amplify your outfit, but you weren't sure how to do it? Jewelry is one of the most subtle and impactful ways to add an edge to your ensemble. Accessories for men are some of the most underrated style choices, but this year, that's about to change. If you're ready to try out something new and up the ante on your getup, try out these options. A chunky necklace adds a certain edge to your clothes without overdoing it, and they look great on everyone. Here are the best ways to rock gold chains with style.
Gold Chains for Men
Real Gold Chains
Elevate your outfit with a real gold necklace. This shade works well with any other color, so you can accessorize with it for any occasion. Wear a plain white T-shirt with a single chain, or layer them together for a complex aesthetic. In the winter, add a trench coat in a similar shade for a well-rounded and holistic feel. This is a great way to polish off an ensemble without overdoing it.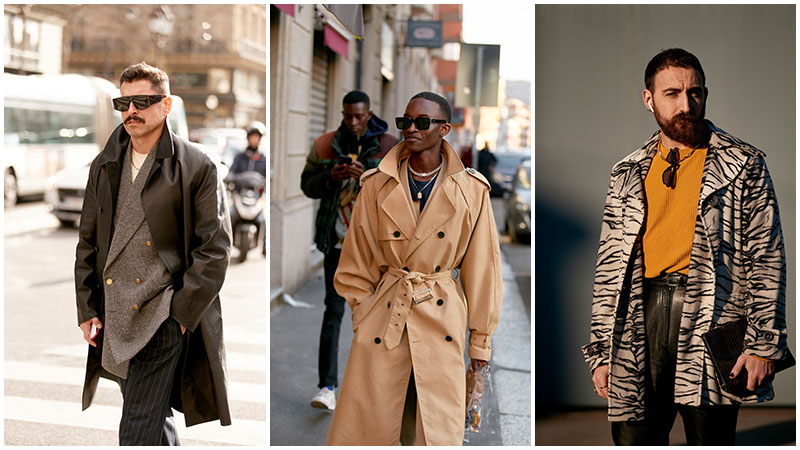 Top Buys
Chunky Gold Chains
Put a modern spin on a traditional piece of jewelry with a chunky chain. From lunch with the boys to a first date, you can dress an outfit up or down by adding this simple accessory. Untuck it from under your shirt, so it stands out, and add some complex layers to the ensemble by rocking a turtleneck, a neck scarf, or a printed T-shirt. Mix and match different types of styles so you can create a sleek and timeless aesthetic.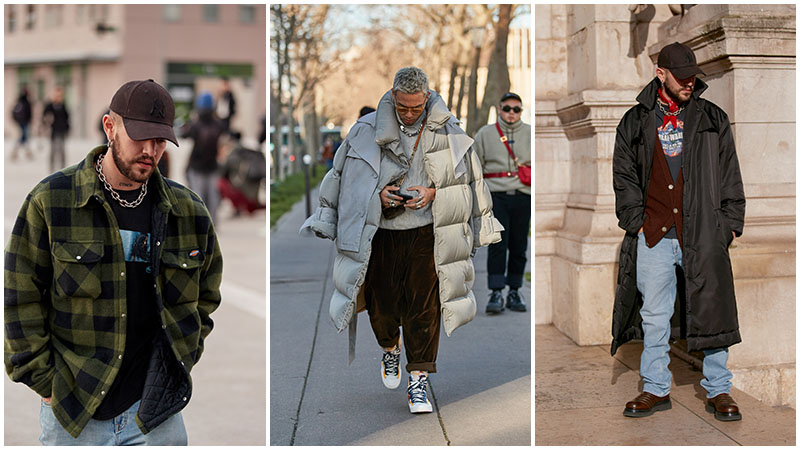 Top Buys
Slim Gold Chains
Not all jewelry has to be chunky – a slim chain is a great way to enter the accessory game without going overboard. This subtle and light gold necklace works well with a polo shirt, printed knitwear, or a trench coat – let it hang to the collarbone for a truly stylish feel. The artistry of a thin piece like this adds a sense of high fashion and timeless tailoring to your outfit, no matter where you're going. It's also delicate enough for everyday wear.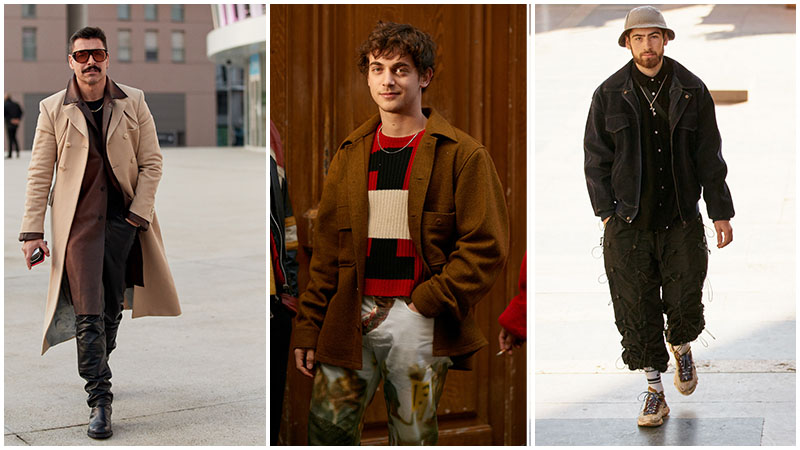 Top Buys
Layered Chains
Experiment with different lengths and shades of gold by layering necklaces on top of each other. From white to yellow, you can swap and change to find the perfect combination of accessories. You can wear a traditional suit with a T-shirt, and add some oomph to your look by wearing a selection of chains. Try something that sits at your collarbone, or take it all the way by letting it hit your chest – there are no rules here, have some fun.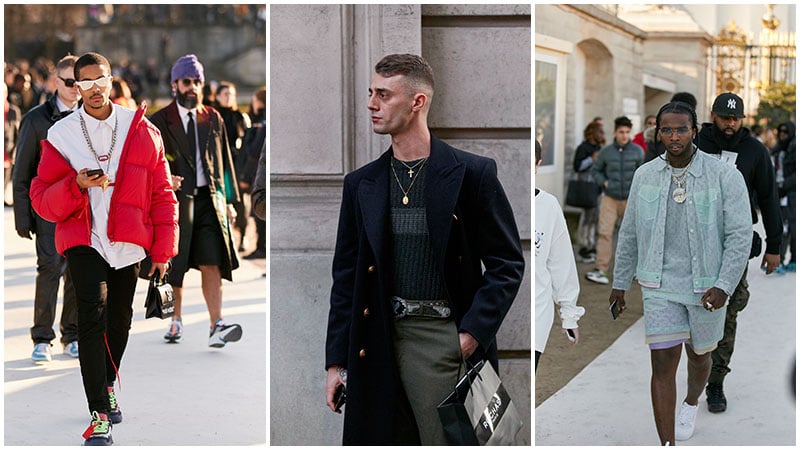 Top Buys
Chain with Pendant
If you're going to show off your favorite jewelry, why make it simple? Add a pendant; whether it be large or small, it will instantly up the ante for every outfit you try. If you're interested in really showing off, a medallion with a Versace logo or your name is a great place to start. You can add a simple chain with a statement lock and key, or even a dog tag to your ensemble for a well-rounded look. It looks best when sitting outside of your shirt – don't be afraid to express yourself with a killer accessory.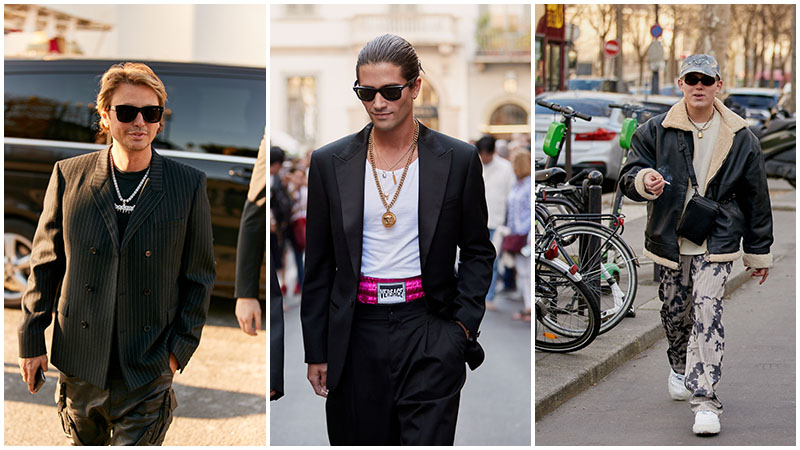 Top Buys
White Gold Chains
If yellow isn't your color, or if you prefer lighter shades of jewelry, why not try your hand in white gold? These chains are a stylish and classic addition to your ensemble and look great during colder months. Try matching this with a white T-shirt or a chunky sweater – add an oversized parka with jeans, and you're ready to go. It is the perfect opportunity to layer other sizes of necklaces with each other – throw in a couple of different widths or pendants, and you'll have a polished outfit every time.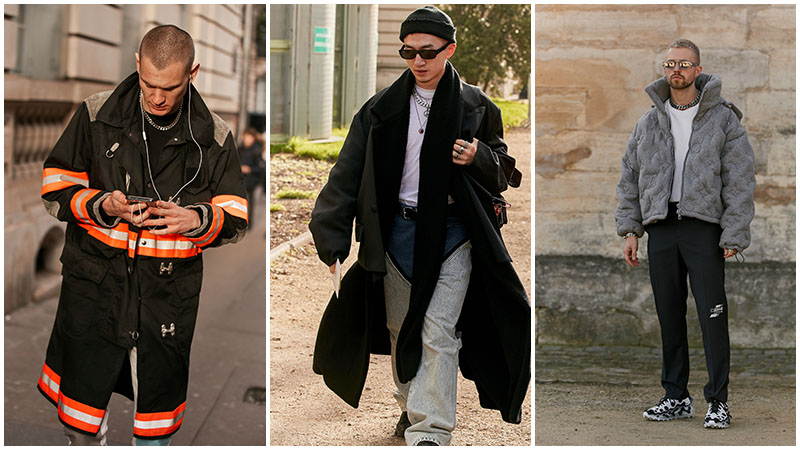 Top Buys
Gold Sunglasses Chains
This season, it's time to say goodbye to putting your sunglasses on top of your head when you're not wearing them. Not only does it bend out the shape, but it's out fo style. Try adding a chan to your eyewear instead – it's a funky and fresh way to add jewelry to your outfit. Let the metal hang just at the nape of your neck, and make sure when you take off your glasses; they hit the middle of your chest. You can find these accessories with a double layer, in varying shades, and with additional touches to make it unique to you.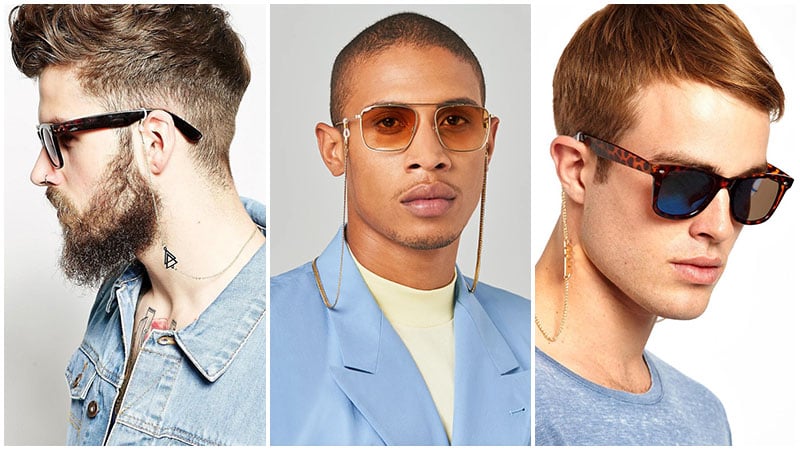 Top Buys
How to Wear Gold Chains
When it comes to jewelry, the classics are a perfect choice. These necklaces add a touch of sophistication to your outfit, but there is a right way to work it. Stick with plain shirts underneath – turtlenecks look great during the colder months, and a T-shirt works best all year. Whether you decide to wear it with knitwear, button-downs, or a singlet, don't be afraid to show off the gold chain. This is one of the most stylish accessories to rock, so experiment with different lengths and pendants to find your favorite look.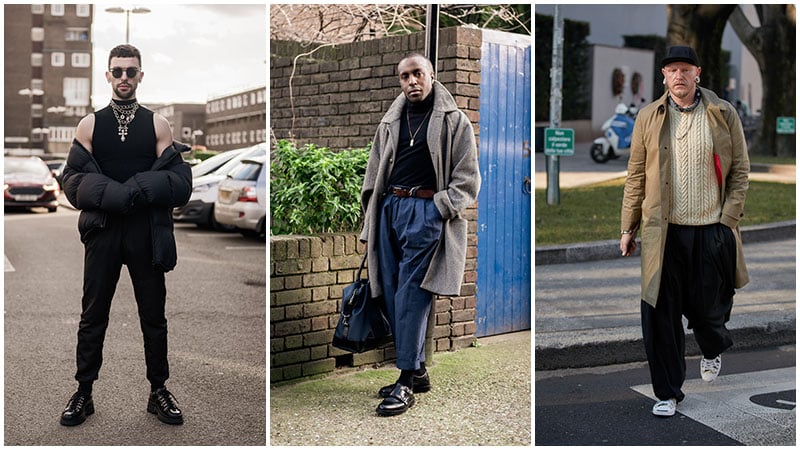 Top Buys
Gold Chains Men FAQs
Should guys wear gold chains?
Gold chains are a classic men's accessory, and they are very much back in style right now. Not only do they look great on everyone, they add a touch of understated luxury as well as a certain edginess to your outfit. 
Which gold chains are the strongest?
Link chains are the strongest types of gold chains – that is, they won't kink or bend, and you can even tie them in knots without breaking them. Wheat chains, Figaro chains, cable links, mariner links, and Cuban links all fall into this category. 
Are gold chains attractive?
Gold chains are a bold style statement and can be a great conversation starter – however, the wrong gold chain can look unattractive to some people. A particularly oversized, chunky chain might seem pretentious or attract the wrong type of attention. The key is to choose a chain that reflects your style, and if you're trying the trend for the first time, start with a subtle, fine gold chain and work your way up.
How thick should a man's chain be?
There are no firm rules on how thick a man's chain should be. However, the rule of thumb tends to be that chunkier chains look best when styled with streetwear and thick winter clothing, while fine chains suit more formal or professional occasions and pair well with summer outfits. 
SUBSCRIBE TO OUR NEWSLETTER
Subscribe to our mailing list and get interesting stuff and updates to your email inbox.