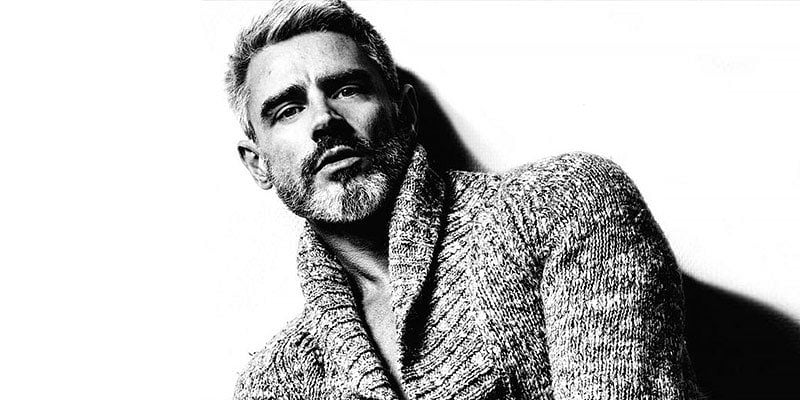 An inevitability for some, grey hair should not be approached with disdain, but rather met with warm welcome. In fact, intentionally going grey has been on the cards for the younger generation, silver being an appealing choice for unexpected, moody vibes. Not only associated with connotations of wisdom, but grey hair can also be harnessed in stylish and trendy ways, lending a dapper quality to your overall aesthetic. It's also a playful nod to fictional characters like Lucius Malfoy.
Contrary to popular belief, grey shouldn't be thought of as ageing anxiety, but rather an idiosyncratic element to your persona and style. In fact, 'going grey' for men has in recent years been the product of a bottle rather than the ageing process. With younger models like Lucky Blue Smith channelling this tone, silver has never been more alluring. Here we have included are five expert tips for rocking silver hair for an aesthetic that reads more gentlemanly than grandpa-chic.
1. To Dye Or Not To Dye?
While a cool silver dye job may be perfect for the younger crowd, embracing natural grey hair is the first step to pulling off this colour for older men. It can be liberating, to say the least, and grey hair has enjoyed a recent revival in the mainstream press. Channel esteemed actors like George Clooney and John Slattery who prove that there is nothing to fear when your hair turns to gunmetal. For gentlemen wanting artificial silver locks, opt for lighter tones that will ensure your hair reads more youthful and modern. A credible hairdresser is worth consulting for optimal results.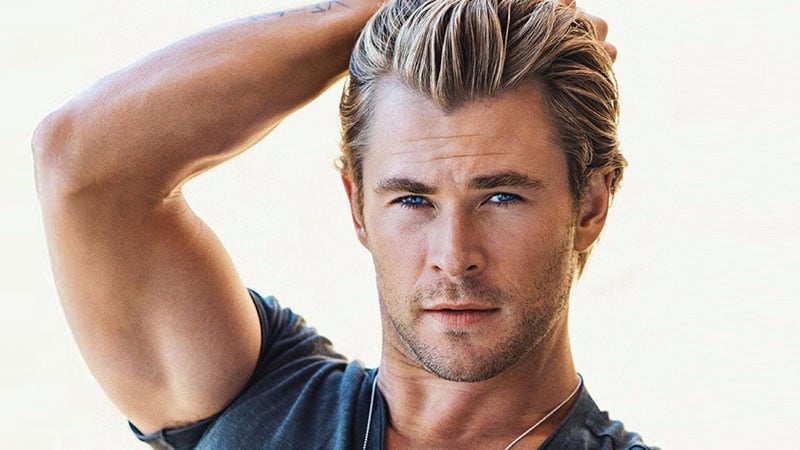 2. It's All in the Cut
The key to actually amplifying a grey mane is to channel it in a modern, sleek and on-trend haircut. Never underestimate the ability of a stylish cut to reinvent your look, no matter the tone. The trick is to combine the unexpected: so, a youthful cut for grey hair will allude a younger, more modern aesthetic, despite the colour. A modernised side part or reinvented fade cut will enliven grey hair, recreating your hair and most importantly pronouncing a more youthful look. Additionally, a pompadour is recommended for younger men who want to channel grey hair but are unsure how to go about it.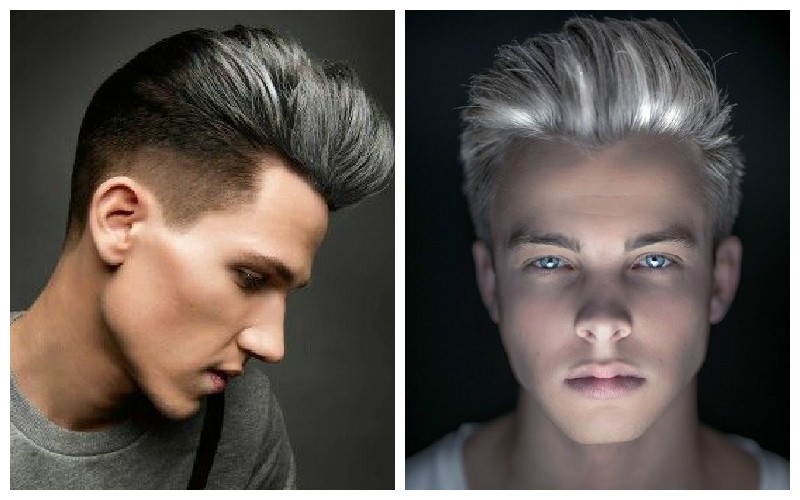 3. Opt for a Blow Dry
The last thing you'll want is lifeless grey hair. Grey hair is alluring when it is fuller and appears thicker. Texture and volume are thus integral. Volumise your look with a blow dry that will emphasise silver hair in all its greyscale goodness. Be sure to blow dry up and away from the face to produce modern results worth going grey over.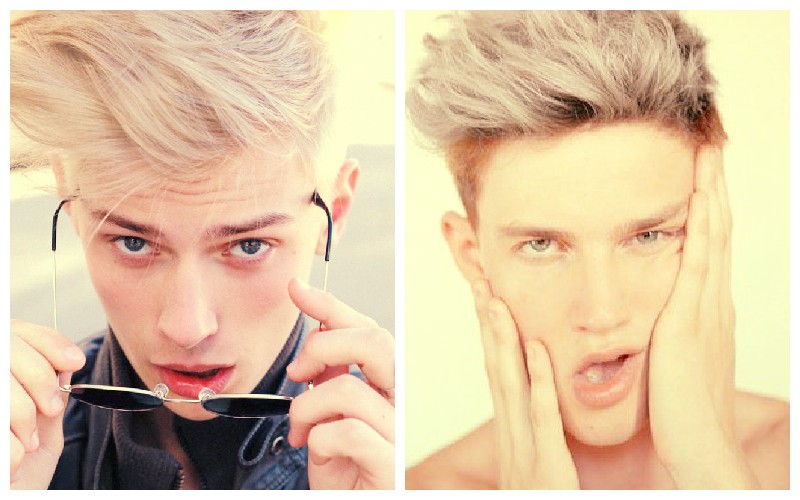 4. Youthful Tailoring
No matter how stylish your hair looks, always remember how integral clothing choice is when composing your aesthetic. Preserve a modern, more youthful aesthetic with fitted clothing, seamless tailoring and fresh tones for your sartorial choices. This will enliven your grey hair for a contemporary feel that is young without appearing juvenile. Monochromatic attire works remarkably with grey hair but still sustain a youthful feel.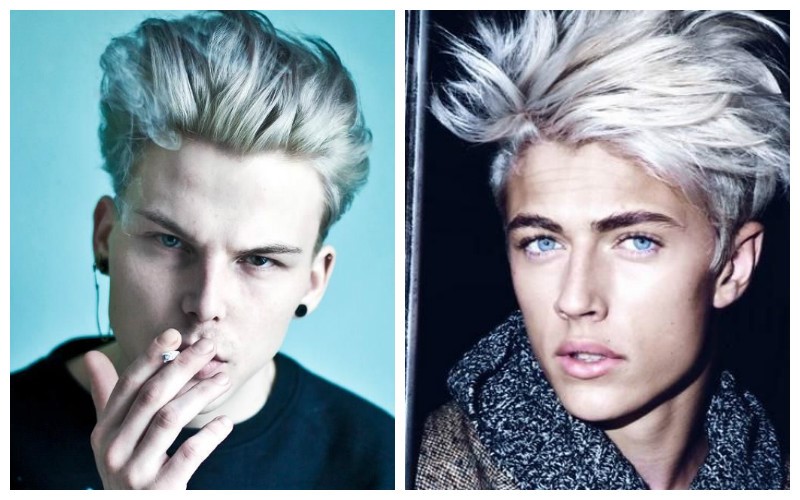 5. Product is Imperative
Grey hair is very much like blonde hair; their lightness means you have nowhere to hide, so for best results, utilise a great product to amplify your locks, creating volume and giving the appearance of an overall thicker mane. Ensure your product is not too heavy, opt for a lightweight gel or mousse for a more natural look that will enhance your shine as opposed to dull your silver tones. Keep in mind that a pomade will work incredibly well to thicken, but opt for a silky finish for a more modern take on this look.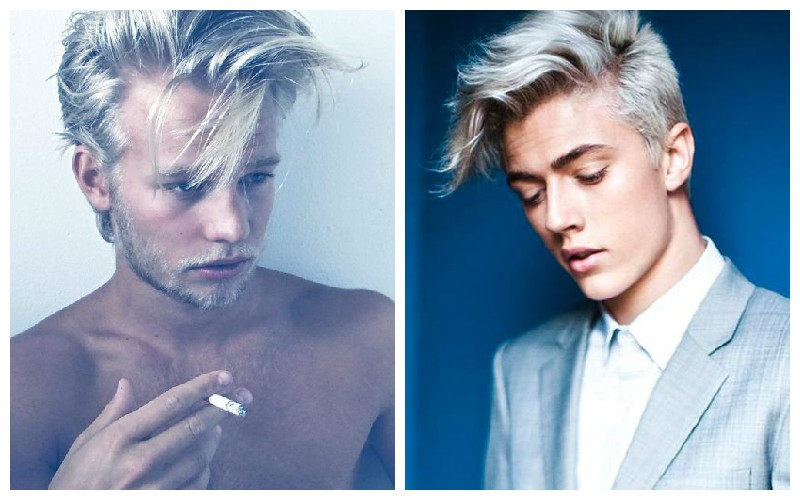 Celebrities With Grey and Silver Hair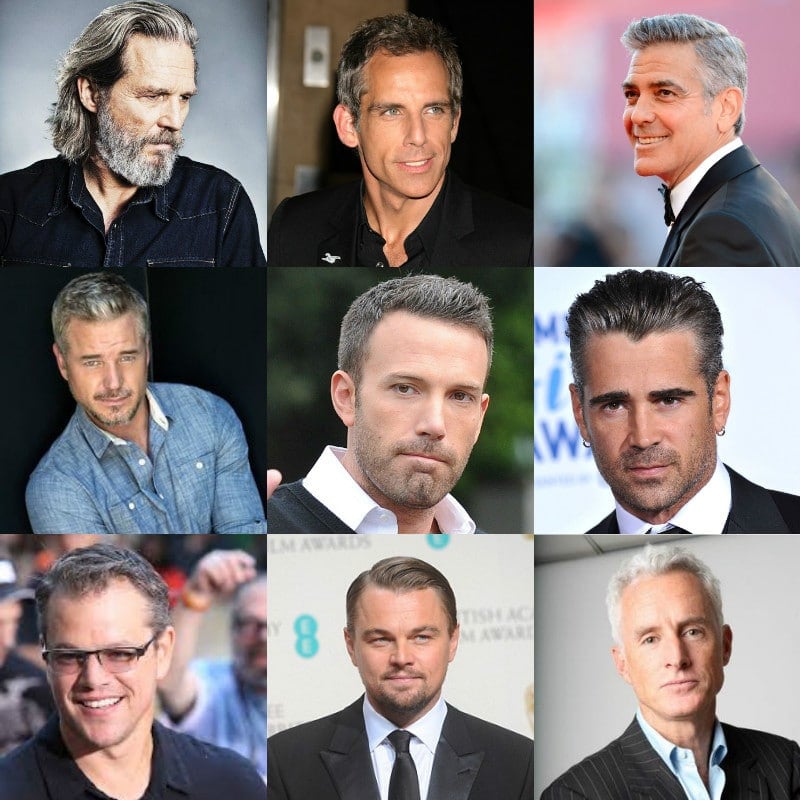 SUBSCRIBE TO OUR NEWSLETTER
Subscribe to our mailing list and get interesting stuff and updates to your email inbox.