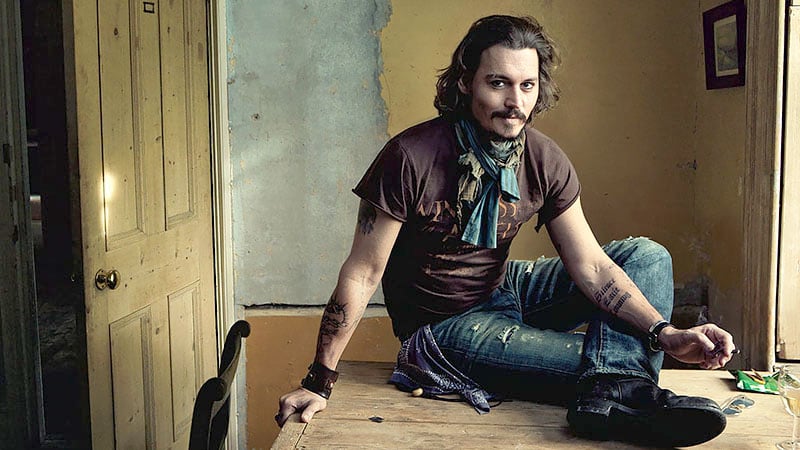 If putting on the same old suit from Monday to Friday has left you with a mind blank when it comes to weekend dressing, we've got the cure. It comes in the form of bohemian dressing and it'll provide you with the sartorial inspiration that you need to reinvigorate your casual style.
What is Bohemian Style?
The definition of a bohemian is "A socially unconventional person, especially one who is involved in the arts." In other words? Someone who makes their own rules and finds the beauty in everyday life. A fine idea, but how does it translate into a style of dress? The answer is, with a notion of unconformity that provides a refreshing departure from the modern, minimal, and sleek aesthetic of current days. Silhouettes are relaxed and styles made comfortable and casual for the wearer. Patterns and colors are injected in a bold and expressive manner. Fabrics are natural and unfussy. Details carry a vintage charm and accessories are artisanal and aplenty. Still don't get it? Let us show you.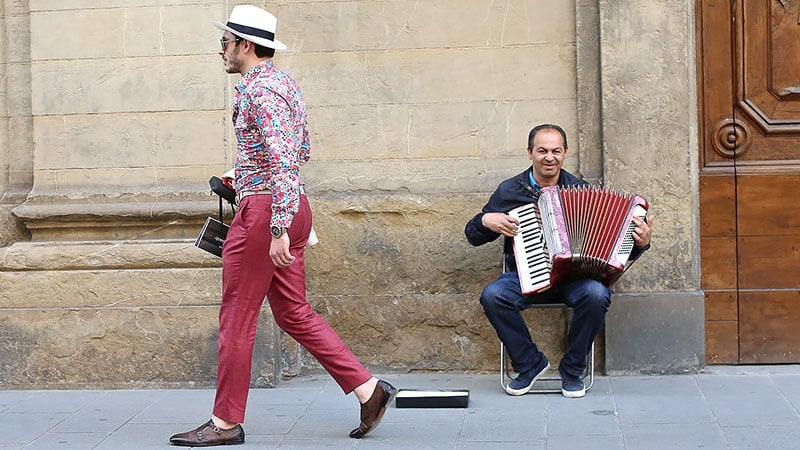 Bohemian Shorts
Bohemian style is about expressing yourself and feeling comfortable in what you wear. While modern life may try to dictate that men wear pants pretty much everywhere but the beach, bohemians break the mold and embrace shorts. Their free-spirited lifestyle is reflected in the casual garment, as is their relaxed demeanor. True to the expressive nature of the bohemian style, patterned shorts are a wardrobe essential for gents looking to pull off this look. Bold botanicals and busy patterns in a short, chino style will be your ticket to keeping this look stylish. If you like a more traditional touch, however, opt for regular chino shorts in a long and loose fit. The exaggerated silhouette will provide the laid-back look you're after and add some vintage charm.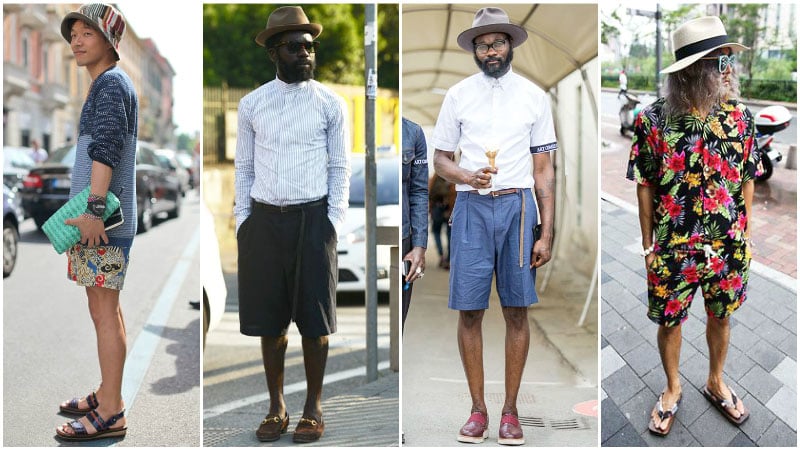 TOP BUYS
Bohemian Trousers
When the weather gets too cold for shorts, bohos turn to two distinct types of trousers to provide them with coverage and style. The first of these trousers types is jeans. Jeans are a wardrobe staple for every gent and bohemians are no exception. To pull off the bohemian look, ensure that your jeans are the appropriate off-duty style. Forego the sharp, dark denim you wear to the office on casual Friday, and opt for rugged and ripped, light or mid-blue jeans instead. A slim silhouette is best while cuffed legs are optional. While these jeans suit the easy-going nature of the bohemian style, pleated trousers create an old-world feel that suits its vintage feel. Wear them slightly baggy in the leg and belted at the waist to complete the style.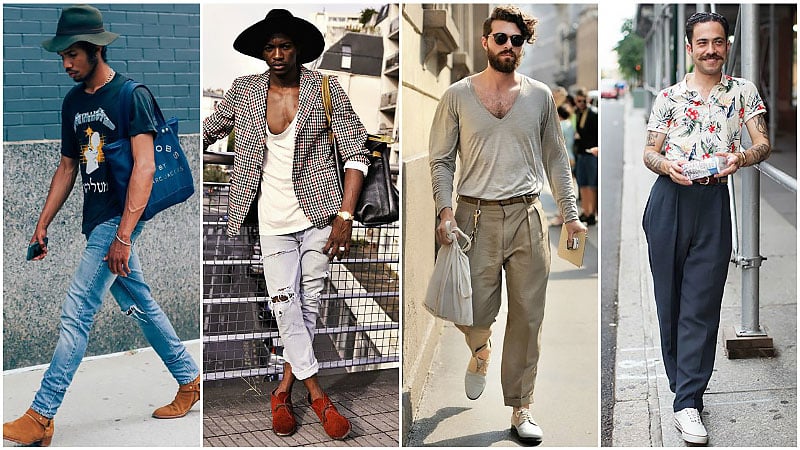 TOP BUYS
Bohemian Shirts
When trying out a new bohemian style, a patterned shirt is a necessity. What better way to show off your non-conformist personality than with a shirt that doesn't conform to the traditional rules of men's dressing? So, save the pinstripes and checks for the office and let your creative side run wild. No matter if you have a penchant for florals, paisley, or even some subtle animal print, you can't go wrong when selecting a boho shirt. Just make sure it's eye-catching and unique. To really solidify your bohemian look, choose a lightweight cotton style and "forget" to iron it. The crinkles in the breezy fabric will have a stylishly disheveled and undone appearance. When it comes to shape, loose is best and short-sleeved is appropriately unconventional. Likewise, rolled-up long sleeves and a few open buttons carry the same nonchalant attitude.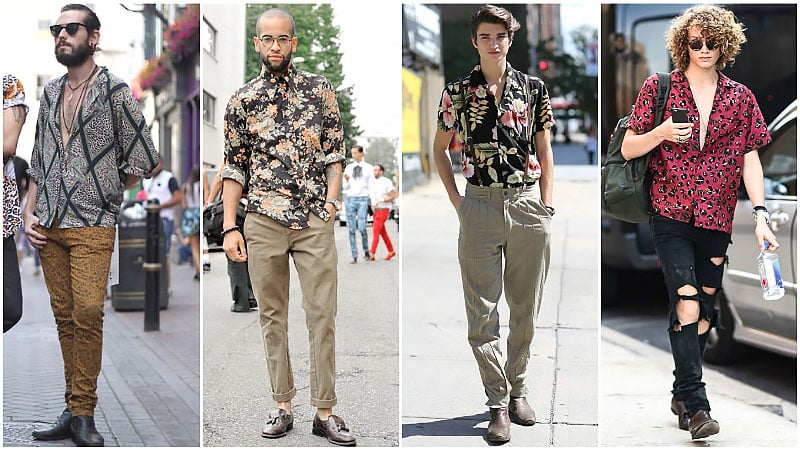 TOP BUYS
Bohemian Outerwear
Bohemian style carries a theme of unstructured silhouettes and rough-around-the-edges detail. Therefore, it would hardly look appropriate to throw a tailored blazer on over the top of your paisley shirt and distressed denim. Instead, your look calls for something a little more relaxed, such as a cardigan. The style is perfect for the comfortable and vintage nature of bohemian dressing. Keep the look from becoming prepping by choosing loose shapes and leaving buttons undone. If you can find one that looks a little worn out or features pulls or holes, that's even better. Also, remember that a knitted or crocheted vest makes a good warm-weather option. Alternatively, anything lightweight, oversized, and patterned tends to make a great backup choice.
RELATED: How to Wear a Cardigan Without Looking Dated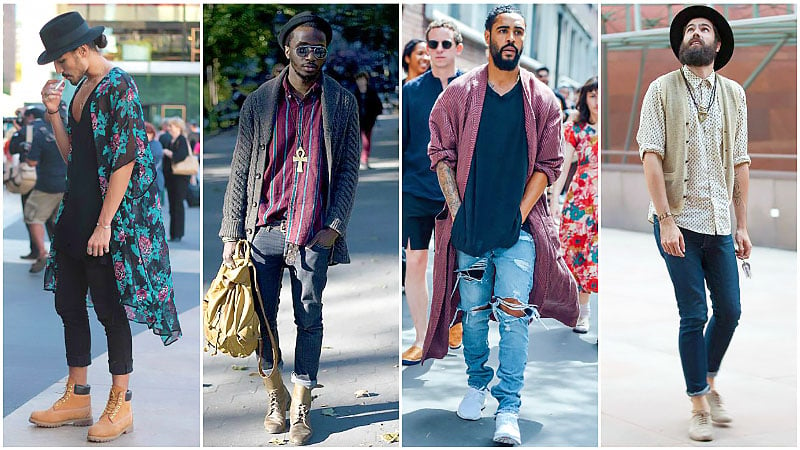 TOP BUYS
Bohemian Shoes
While traditional bohemians might consider going barefoot the only real option, modern-day gents will undoubtedly find that quite impractical (and a little unhygienic). Instead, the trendsetting bohos of today's generation have found themselves rocking sandals. Casual, yet indisputably more stylish than flip flops, sandals are the ideal footwear to complete a bohemian look. While you may be tempted to throw on some Nike pool slides or pull out a pair of hipsteresque, velcro sandals, stop yourself. Bohemian is synonymous with art, and therefore to dress like one your outfit must feature artisanal details. Leather straps are definitely the way to go with your sandals. Likewise, when the weather cools off, opt for leather too. Select a pair of loafers with a slightly worn or "traveled in" appearance.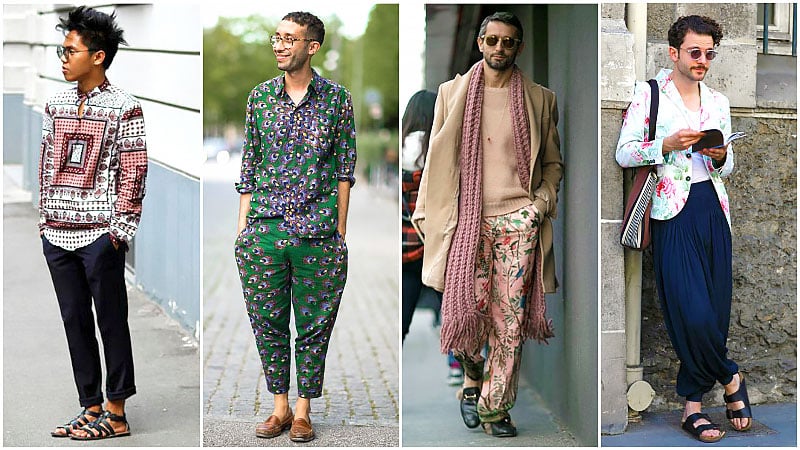 TOP BUYS
Bohemian Accessories
A bohemian man would be nothing without his accessories. While modern ways of dressing may have taught you that a minimal watch and some sleek sunglasses are all you need, bohemian style rebels against this notion. To really pull off the bohemian look, you'll have to complete it with accessories. Not only are accessories a reflection of personal style and individualism (something very important to the bohemian culture), they can also add that artisanal feel that's essential to the style. Choose between a range of accessories, made from natural materials to achieve the look. A simple straw hat, canvas tote bag, patterned scarf, and wooden bead bracelet, are all quick, surefire ways of nailing your finishing touches.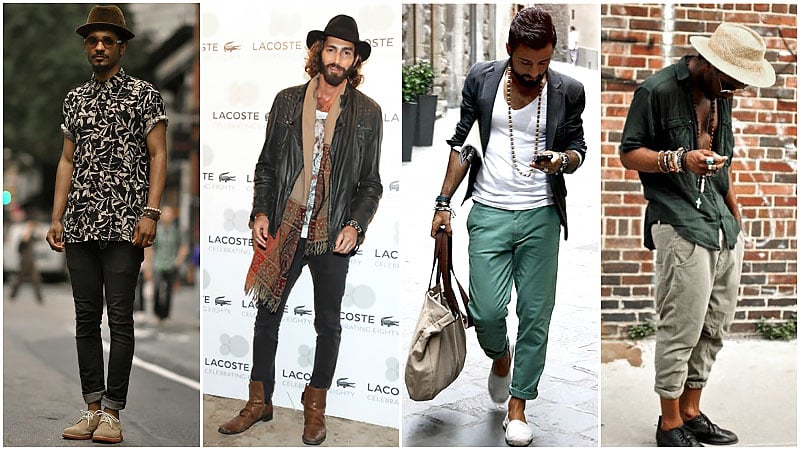 TOP BUYS
Bohemian Style Tips
Keep styles loose, lightweight, and unstructured.
Aim for a look that's relaxed and expressive with vintage and artisanal details.
Always add some pattern.
Accessories are a must.
Keep grooming to a minimal with stylishly messy hair and an unshaven face.
Forget ironing, crinkles are cool.
Head to the thrift store to find one-off bohemian pieces.
FAQs
What is a bohemian man?
A bohemian man is a gent who embraces an unconventional lifestyle, often focused on the arts and the pursuit of beautiful things such as music, art, and literature. They tend to make their own rules, don't succumb to societal pressure or expectations, and live a more free-spirited life. In terms of style, it's all about relaxed silhouettes, natural and casual fabrics, and plenty of bold patterns and colors.
What is considered bohemian style?
Bohemian style is all about loose, comfortable silhouettes, natural fabrics, patterns, and color. There's often a relaxed, unfussy feel to the aesthetic and a tendency to embrace vintage and authentic styles.
How do you look bohemian?
If you want to look bohemian, start by ditching skinny jeans and sleek tailoring. Choose loose shorts and trousers. Jeans are acceptable, so long as they're a relaxed fit and look a little worn in. Bohemian shirts often feature intricate patterns and florals in all kinds of vibrant colors, while outerwear like jackets are more casual and loose, such as cardigans and vests. When it comes to shoes, don't be afraid of the man sandal, and select casual styles like loafers and slip-ons. Finally, accessories include scarves, hats, shoulder bags, bracelets, and necklaces.
What do you wear to a bohemian party?
If you're off to a bohemian-themed party, layers will be your friend. Start with baggy cuffed trousers, add a loose button-up shirt but don't do it up all the way, and layer over an unbuttoned vest. Opt for lots of jewelry, with beaded bracelets and long beaded necklaces (preferable wood). Finish with a pair of brown lace-up boots and a lightweight, patterned scarf. If you're feeling confident, make sure at least of the pieces uses a bold pattern.
SUBSCRIBE TO OUR NEWSLETTER
Subscribe to our mailing list and get interesting stuff and updates to your email inbox.