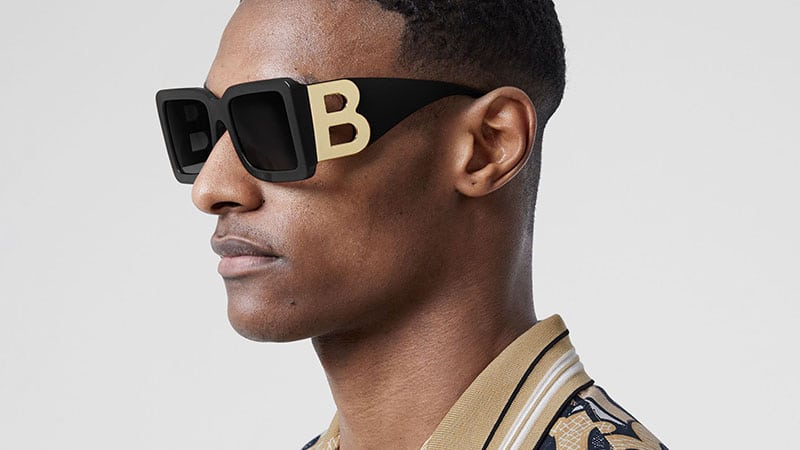 A great pair of sunglasses is a must-have in any stylish man's wardrobe. Not only do they protect your eyes from UV damage, but they also help prevent wrinkles because you won't be squinting so much. Like the rest of your clothing and accessory choices, they're a reflection of your style, hobbies, and personality. There are thousands of designs to choose from, from hundreds of excellent brands and designers. Opt for a cool and classic pair of aviators, laidback wayfarers, sophisticated round lenses, or fashion-forward and statement pair of oversized sunglasses. Picking the perfect pair is about finding the right shape for your face, the right materials for your needs, and the right price for your budget. However, you also don't need to feel like you need to limit yourself to just one set – multiple pairs mean you're set for all occasions!
Best Sunglasses for Men
1. Prada
Channel Prada's sleek and sophisticated style with a pair of heptagonal sunglasses. It's a versatile shape that suits oval, round, square, and heart faces. The luxury Italian fashion house is known for eccentric yet elegant designs, adding a twist to classic silhouettes. As such, you'll enjoy timeless black metal frames with polyamide lenses and good UV protection. If these are a little too fashion-forward, other options from Prada include aviators with differently shaped lenses, square frames with a twist, and round styles.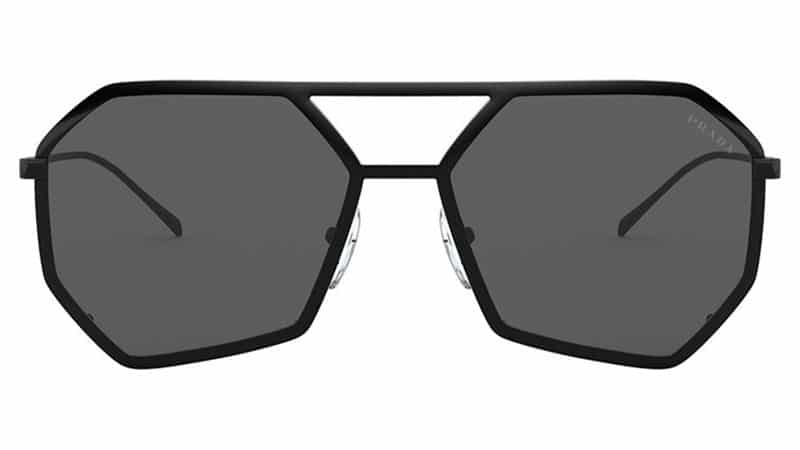 2. Versace
Versace brings the brand's iconic opulence to its collection of sunglasses for men. If you don't mind a bit of gold bling, then this is the brand for you. Common across the range are metallic accents and the Versace motif, appearing in varying forms and sizes. This pair of aviator-style sunnies is one of the more pared-back options and a versatile style to suit most gents. However, there are also plenty of other designs ranging from wraparound, aviators, square and uniquely shaped frames. Plus, many come in various colors, including reflective chrome, white, black, and tortoiseshell.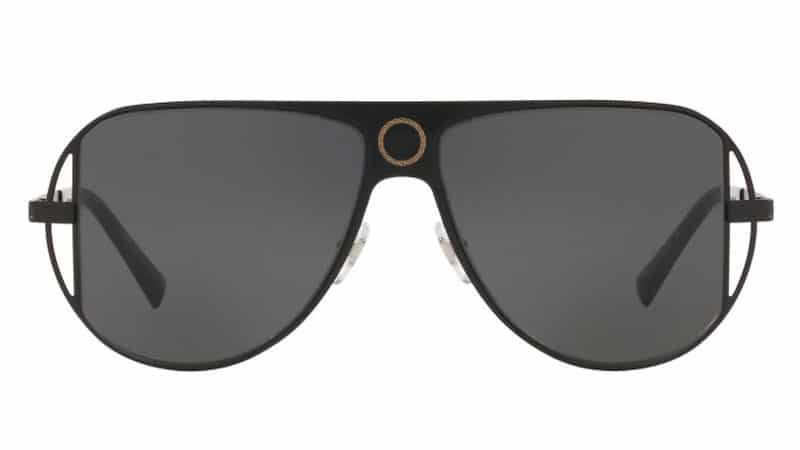 3. Burberry
Keep it timeless with an edgy touch with this square pair of sunglasses from Burberry. The slightly thicker frames make a statement without being over the top. While the London-based luxury brand is best known for its pioneering waterproof trench coats, it launched its first eyewear collection in 2006. Now, it boasts a range of designs to suit most face shapes. Check out the timeless square designs, aviators that ooze cool, and even some futuristic styles that wouldn't look amiss in a sci-fi film.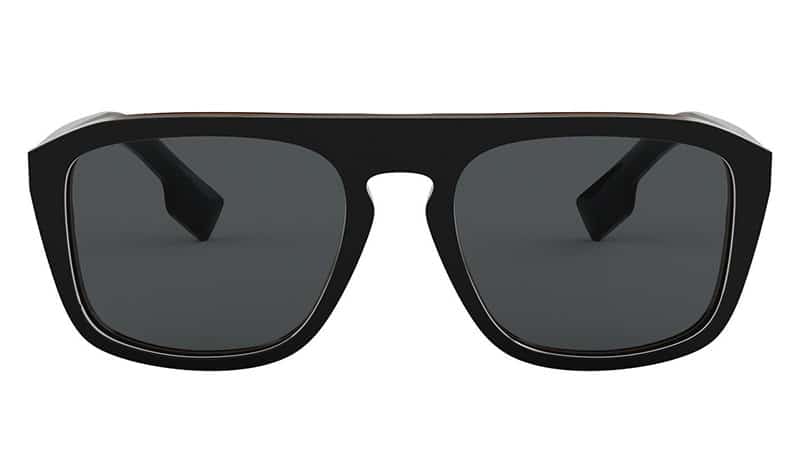 4. Dior
Gender stereotypes are out the door, so it's time to embrace the fashionable declaration that a pair of pink men's aviators make. Rock this retro vibe with your favorite bomber jacket and bootleg jeans. However, if your preferred color palette is more subdued, this same style also comes in black and tortoiseshell. Alternatively, opt for a square frame for round and oval faces or softer round frames to balance out more angular square and heart-shaped visages. Dior epitomizes understated French elegance for both men and women.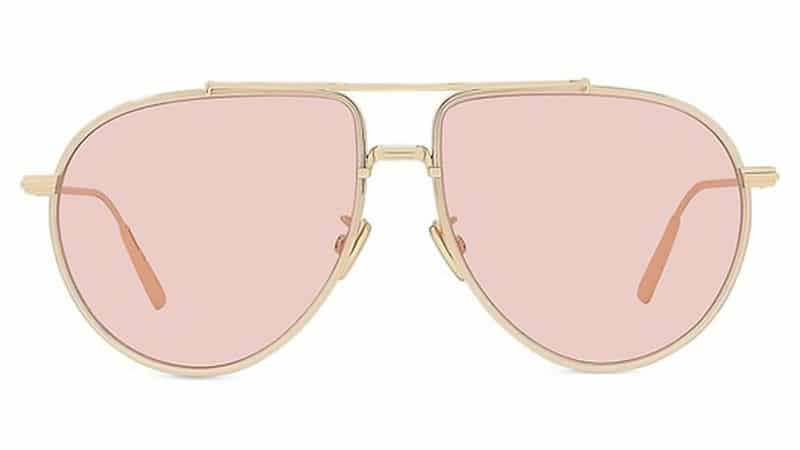 5. Balenciaga
Unafraid to take the path less traveled, Balenciaga is a brand known for pushing boundaries. Consequently, in the sunglasses for men collection, you'll find bold silhouettes, a variety of colors, and unique materials. Rimless frames, such as those in this futuristic style, are common and give a clean, sleek look. Choose from active sporty styles, classic square frames, and achingly cool pilots' glasses from the extensive range.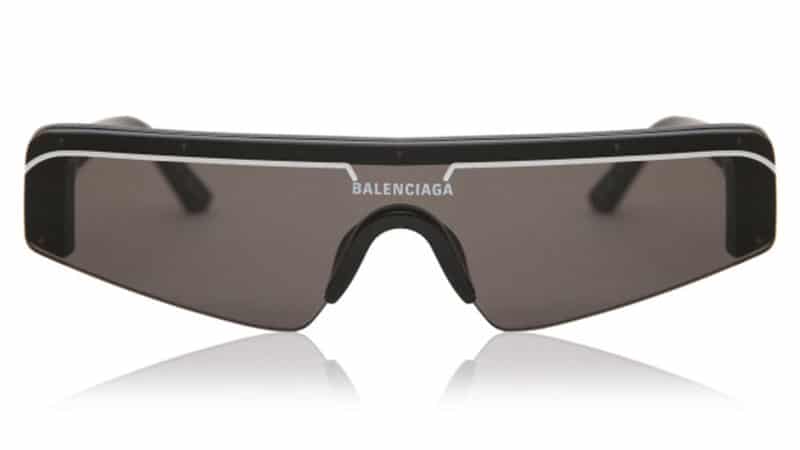 6. Giorgio Armani
Giorgio Armani has always been about sartorial elegance, clean lines, and timeless pieces. As such, the sunglasses for men collection is no different. Add a pair or two from this luxury Italian brand, and you'll be looking sophisticated for years. Explore the options that include aviators, square frames, half-rims, and even some steam-punk inspires designs. This round pair comes in a series of colors, including rose gold, black and gold, and Red Havana frames. They're ideal for the commute to work, weekend drives, and vacations to exotic lands.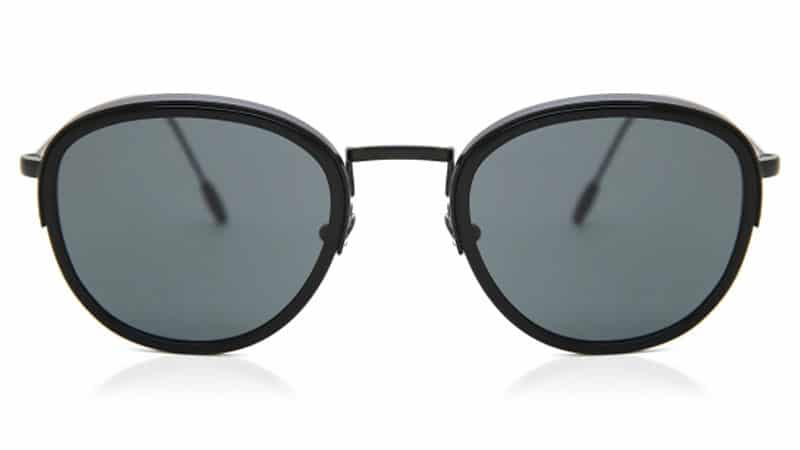 7. Zadig & Voltaire
Edgy style and quality materials are the cornerstones of Paris-based brand Zadig & Voltaire. As such, the sunglasses for men showcase a wide variety of colors, finishes, and styles. Keep it simple with this square-framed pair of glasses with a solid shade and muted lenses. However, if you're looking for more of the statement, opt for bright lenses in orange, green, or gold reflective, or fun cat-eye glasses – an unusual shape available for gents. Best of all, the price-point from this ready-t0-wear brand is quite accessible.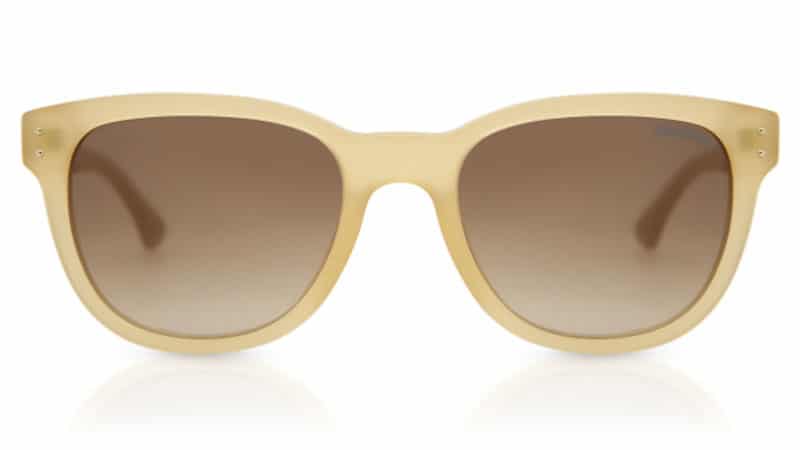 8. Just Cavalli
Just Cavalli is a brand extension of the famous Italian designer label, Roberto Cavalli. While it's aimed more at the youth market, the sunglasses for men suit gents of all ages. Look for extra detailing, versatile styles, and daring ideas. Bright colors and different lens treatments are common among the collection, as illustrated by this stylish pair of gold aviators. You can also discover square silhouettes and round frames that suit angular faces. Each is the perfect addition to a casual wardrobe and ideal for weekend adventures.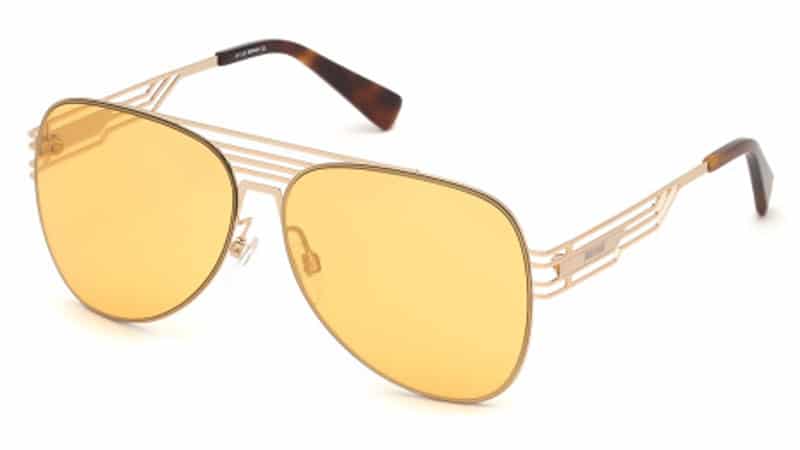 9. Ray-Ban
Perhaps the most iconic sunglasses brand for men in the world, Ray-Ban, has been around since 1937. Their famous Wayfarers and Aviators are popular among style leaders such as David Beckham, Tom Cruise, and Brad Pitt. If you're looking for a long-term investment, it's hard to go past a pair of aviators. They're cool, classy, and protect your eyes from the sun. Plus, they come in slightly different shapes and variations for maximum versatility. However, if your style is a little more street, then the Wayfarers channel laid-back surf and skate culture accompanied by high-quality construction.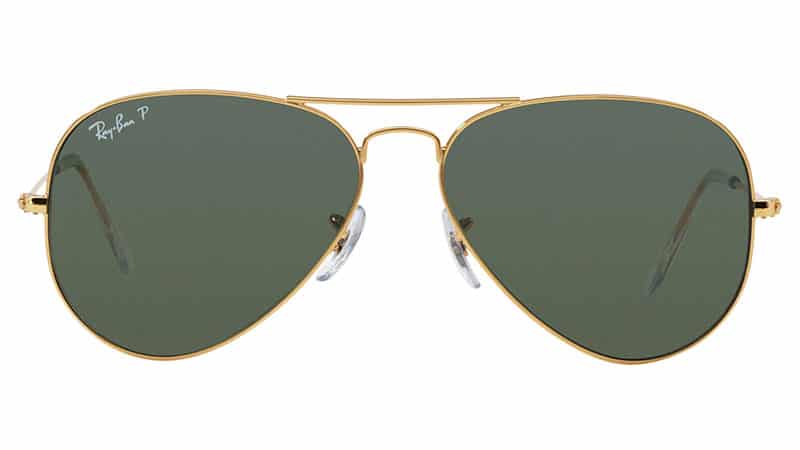 10. Persol
Unlike some other companies on this list, Persol is a standalone luxury eyewear brand based in Italy. Established in 1917, the company found fame thanks to its association with Hollywood star and all-around cool-guy Steve McQueen. He was a fan of the 649 folding sunglasses, the first-ever model of its kind. Today, you can get your hands on the 714 Steve McQueen, which maintains the folding design, along with iconic pilot shape, and Italian master craftsmanship. Choose from a variety of colors to suit your rebellious aesthetic.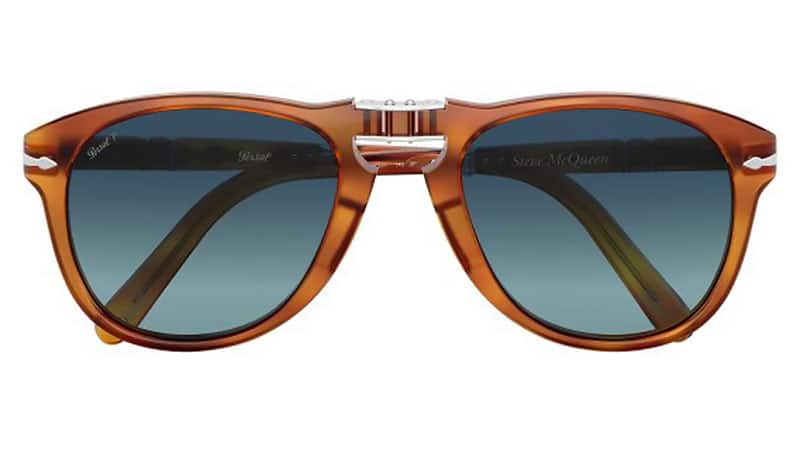 11. Oliver Peoples
Step straight out of Hollywood with a pair of timeless Oliver Peoples sunglasses for men. The brand is exclusively an eyewear manufacturer, allowing it to focus on superior products and excellent service. Designed in Los Angeles, they take inspiration from fashion, film, art, and music. Stylish gents can choose from a range of pilots glasses, such as the Clifton, which combines a square shape with the aviator aesthetic. Meanwhile, a great selection of round frames is ideal for men with more angular square or heart-shaped faces – the softer shapes balance out a strong jawline.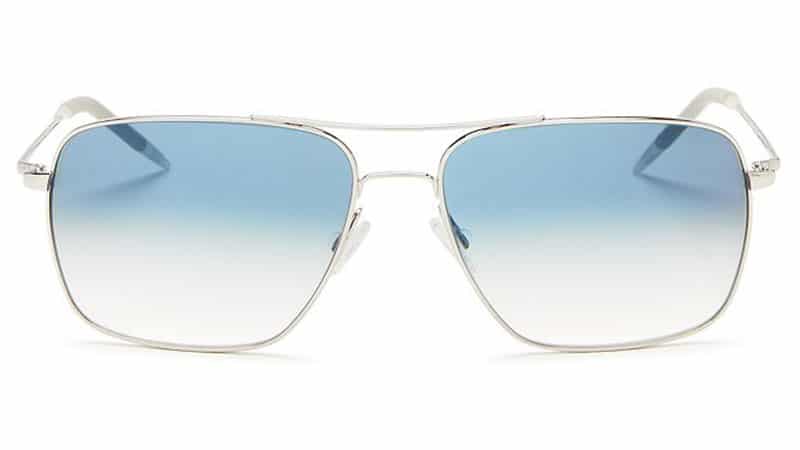 12. Dolce & Gabbana
Add a little Italian culture to your sunglasses wardrobe with a pair of men's glasses from Dolce & Gabbana. Unafraid of bold silhouettes and big statements, there are plenty of options for the stylishly inclined. Take this classic pair of aviators and add more detail with a thick matte black and gold frame. Otherwise, embrace the fresh young vision that the Graffiti Collection brings, with daring graphics and bright hues. Whatever you select, you'll feel confident knowing they showcase the very best of craftsmanship and refinement.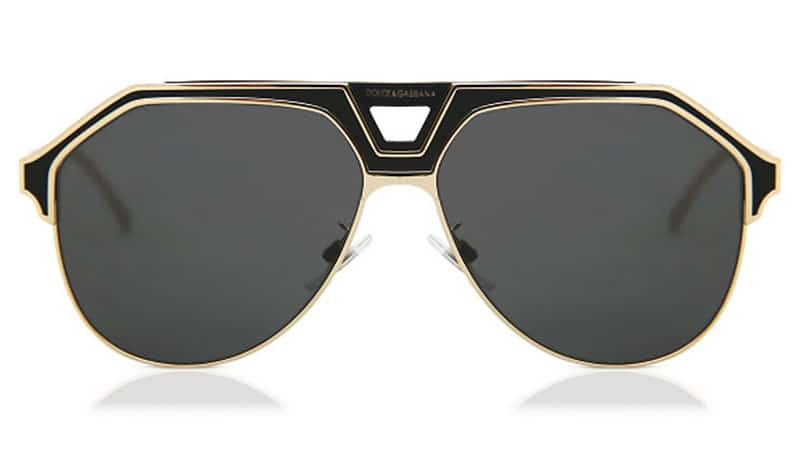 13. Fendi
Make bold choices with a pair of sunglasses for men from Fendi. Adele and Edoardo Fendi founded this luxury label in Rome in 1925, focusing on creativity and craftsmanship. This unconventional rectangular pair is a quirky take on an aviator style that will really show off your individual sense of style. Fendi is known for its eccentric perspective on both men's and women's fashion. Other design options include styles that feature the Fendi motif, additional angular lenses, and more traditional shapes that still benefit from the Fendi flavor.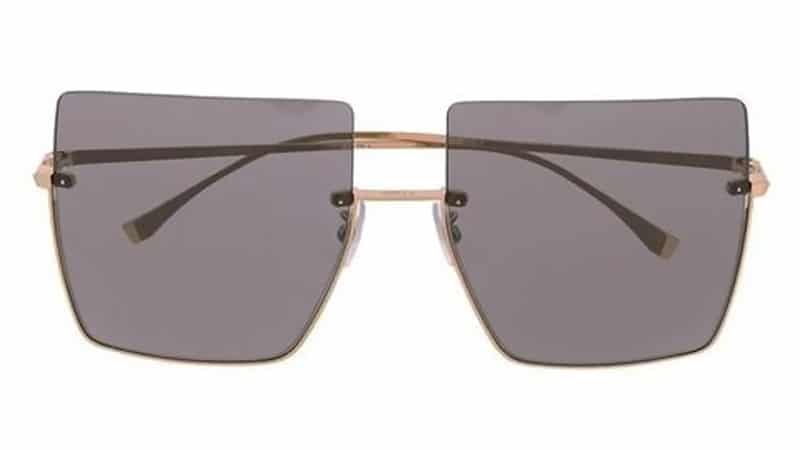 14. Karl Largerfeld
While Karl Lagerfeld might be most notable for his work at Chanel, his eponymous brand combines rock-chic with Parisian refinement. Discover a range of sunglasses for men that vary from bold, square styles to aviators, sporty wraparounds, and runway-ready round styles. Channel your inner rock star with a simple but stylish pair of black rectangular sunglasses with a smooth matte finish. Rarely seen without sunglasses himself, Karl creates pieces that are both avant-garde and vintage, all at the same time.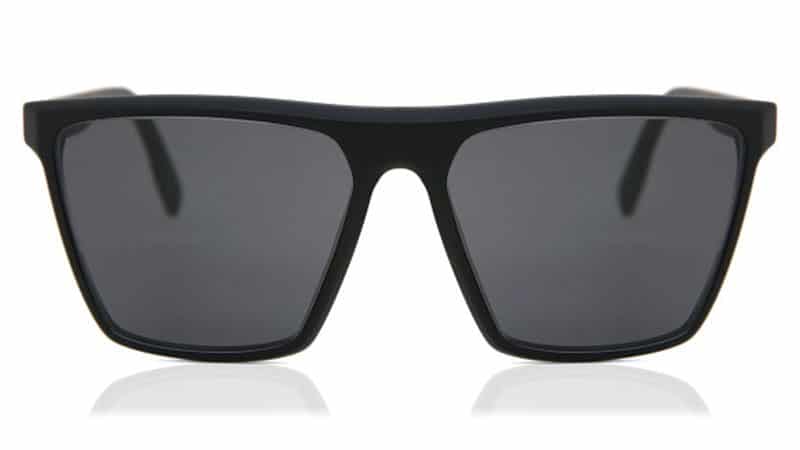 15. Cartier
Parisian-based luxury label Cartier is famous for its fine jewelry and watches. However, it also produces an excellent collection of hand-crafted sunglasses for men, which takes inspiration from vintage design. This pair of aviators is a prime example. The gold frames combined with UVB protective lenses are the perfect way to look smart and suave while protecting your eyes from damage. Plus, it also comes in gold and gray lens option for gents who prefer a cooler color palette.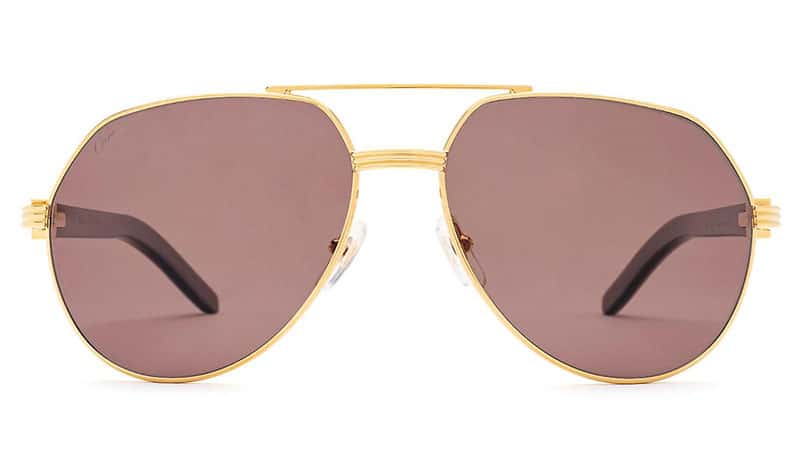 16. Alexander McQueen
Designer Alexander McQueen was known as a 'bad boy' in the fashion industry. He combined a strong technical ability with unbridled creativity, juxtaposing opposite ideals, such as masculine and feminine, and romance and rebellion. As such, his sunglasses for men all have a touch of attitude that reflects the brand. This includes details such as studs, fresh silhouettes, and unexpected accessories. Rock a pair of these subtly accented single lens glasses with your favorite skinny jeans, classic white t-shirt, and sharp black blazer.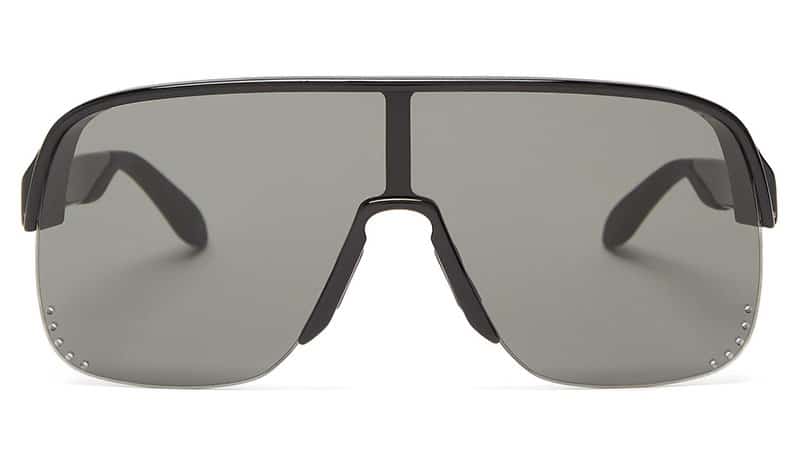 17. Diesel
Live a successful life with a pair of Diesel sunglasses. This Italian brand specializes in high-end denim but has an excellent line of men's sunglasses. While the label is known for not shying away from provocative styles, the eyewear keeps things more classic. Expect timeless shapes like this square wayfarer style that oozes street-savvy cool. However, if you're looking for something a little more interesting, there's also plenty of colored lenses and frames for a burst of brightness.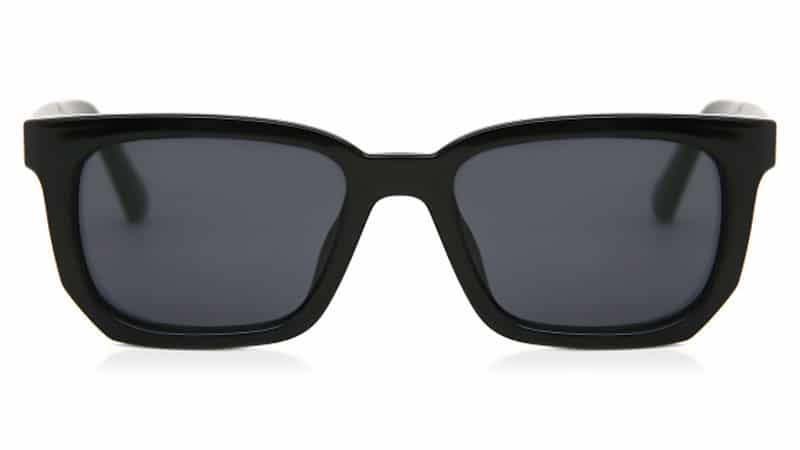 18. Oakley
Gents with a sportier aesthetic should turn to the iconic sports eyewear brand, Oakley. Established in 1975, the label combines the latest technologies with innovative designs to create sunglasses for active lifestyles. The Jawbreaker is a wraparound style optimized to protect your peripherals as well as forward vision. Additional features like such as Prizm, Polarized, or Iridium lenses enhance performance even more. Plus, this technology and more are available across the range, including more traditional rectangular styles, half-rims, and other sport-specific models.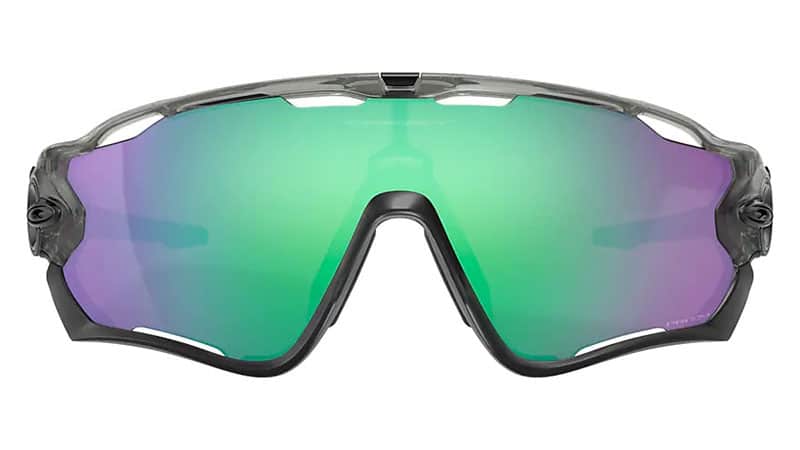 19. Carrera
Austrian-Italian brand Carrera is known for its sporty and aviation-style sunglasses. They're a bold expression, made to stand out from the crowd. Select from three lines including Flag, Signature, and Active, all of which offer a different approach. However, you'll still find high-quality components across the range, including multi-layered lenses and scratch-resistant materials. Many of the designs, such as this one, also feature larger lenses, making them great for gents with rectangular, oval, or square faces. Plus, Carrera sunglasses have even graced the silver screen, appearing in Rush worn by Chris Hemsworth and Daniel Brühl.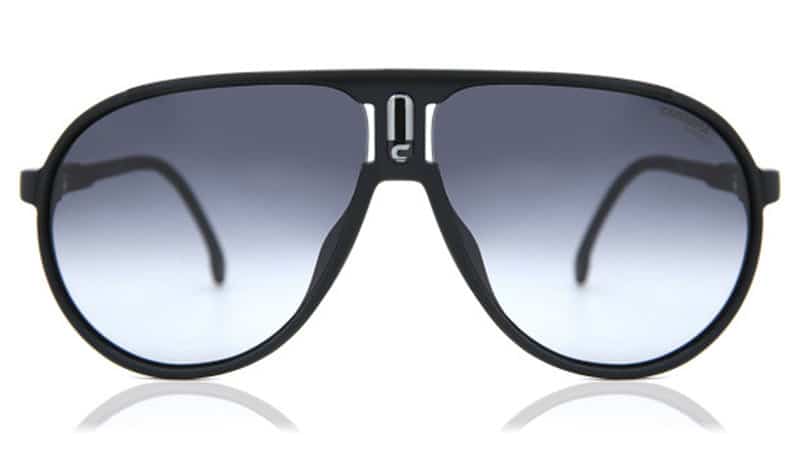 20. Police
Look beyond conventional fashion trends with a pair of sunglasses for men from Police. The Italian brand has been around since 1983 and boasted brand ambassadors including Lewis Hamilton, George Clooney, and Neymar Jr.. Embrace the metropolitan manifesto with styles that let you stand out from the crowd yet retain an element of timelessness. There are plenty of aviator styles, as well as square, round, and rimless options to suit all looks.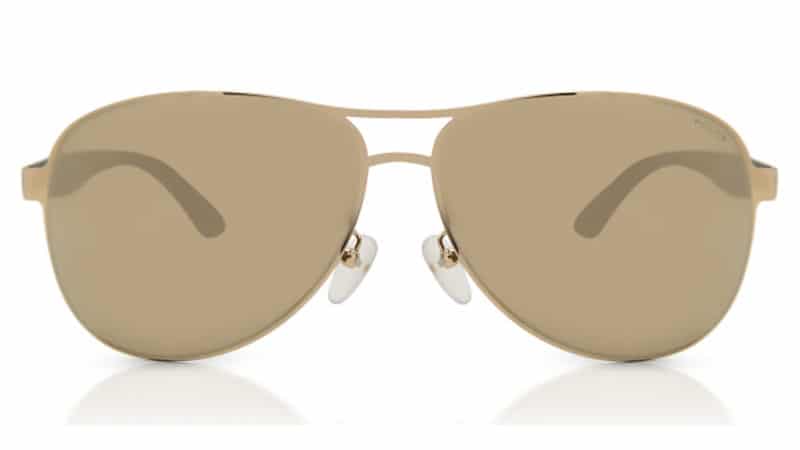 21. Gucci
Gucci is another Italian luxury brand that's unafraid of making a statement. Among the collection, you'll find distinctive shapes, bold details, and historical motifs iconic to the House of Gucci. Channel some 60s vibes with this expressive, oversized pair of tortoiseshell glasses with gold accents. They're not for everyone, so if you're after something slightly more subdued, opt for a more classic square, rimless, or pilot style. There are hundreds of options to pick from in this extensive range.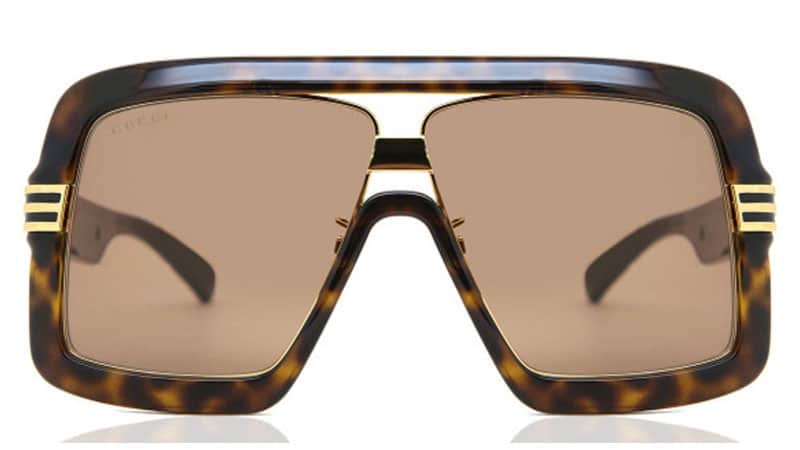 22. Cutler and Gross
If you're looking for a truly individual pair of sunglasses, then it's hard to go past Cutler and Gross' handmade designs. The London-based brand manufactures in Italy, showcasing fine craftsmanship, unique character, and a trademark number on every pair. You won't find any flashy logos, only timeless and flattering styles that range from stylish round designs to bolder square and rectangular potions. It's the epitome of British style. Their designs even featured in the 2015 spy film, Kingsman: The Secret Service, starring Taron Egerton and Colin Firth.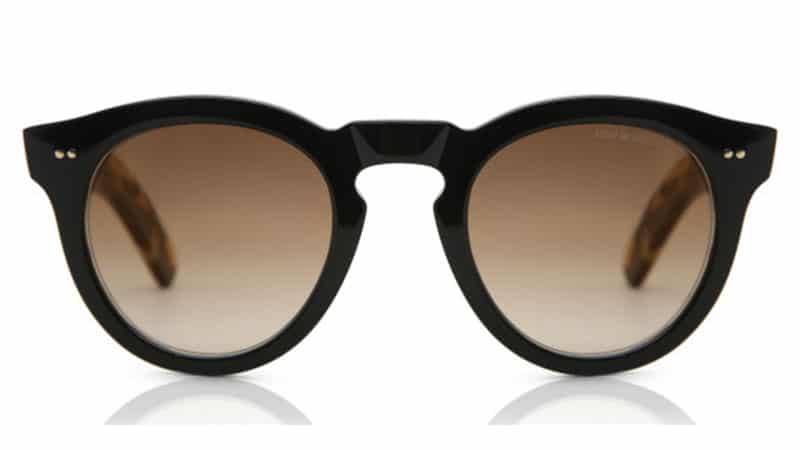 23. Ryders
Similar to Oakley, Ryders is a sports-specific eyewear brand and the ideal choice for outdoorsy gents. Originating in 1986, the focus was initially high-tech cycling glasses. However, now it caters to all kinds of activities, including endurance and adventure sports. The Incline Fyre is a great example. It's a variation of the critically-acclaimed Seventh design, featuring the FYRE lenses with extreme versatility, fog resistance, and clarity. Plus, with the frames running along the bottom, it improves your field of vision while riding. Other styles include the more casual Pint and Cakewalk or Nimby and Escalator for golf and cycling.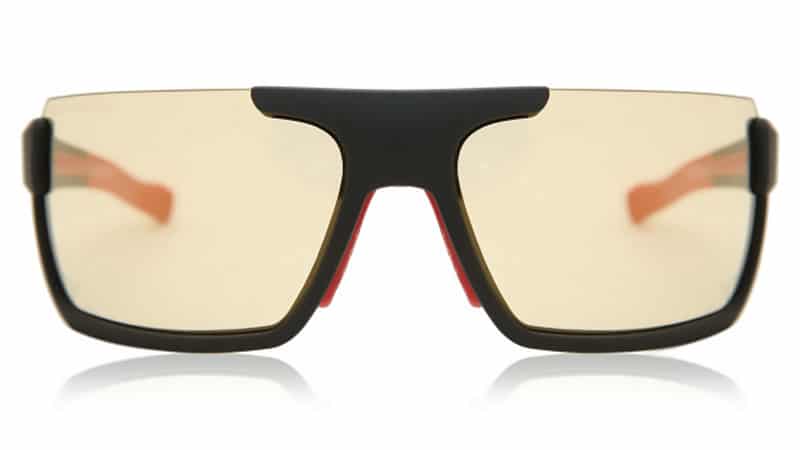 24. Bulgari
Bulgari sunglasses are effortlessly stylish and an excellent addition to any fashionable gent's wardrobe. The brand is known for its high-end jewelry and accessories, so it's only logical that it excels at eyewear too. Plus, the designs pay homage to their Roman roots, taking inspiration from the Italian Renaissance and Art Deco. This particular design has a subtle aviator shape, with a touch of vintage style. Consequently, it's ideal for heading to the office, weekend escapes, and trips to the beach.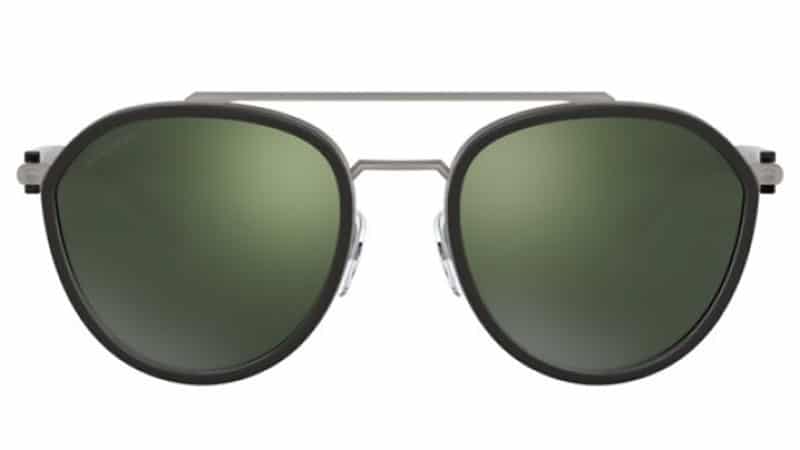 25. Tom Ford
With a history at the helm of both Gucci and YSL, it's not surprising that Tom Ford's eponymous label is deeply successful. His designs are an icon of the American Style. When it comes to sunglasses for men, you'll find a collection of chunky yet not over the top models accompanied by sleeker styles such as aviators and classic square frames. It's the perfect brand regardless of your aesthetic. The retro-styled Cassius is an oversized statement piece that will be sure to turn heads, whether you're rocking them to the office or on vacation with your mates.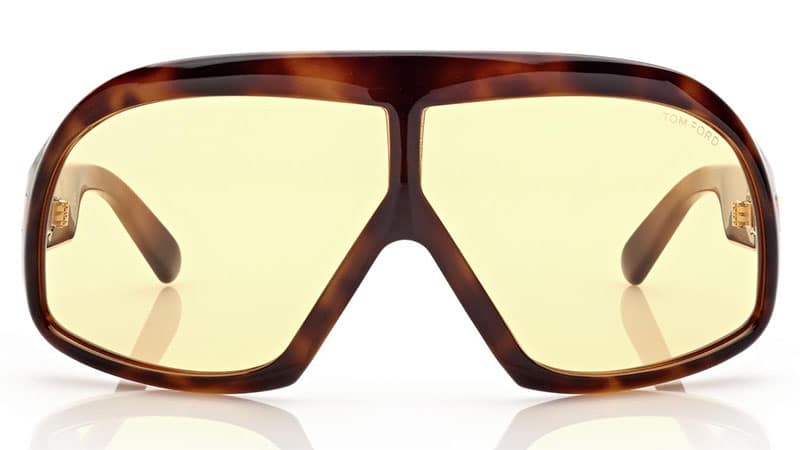 26. Adidas
As one of the world's leading sportswear brands, it's unsurprising that Adidas has an excellent collection of sporty sunglasses for men. Pick from a general wear pair, such as this black-gloss and grey single-lens design. Alternatively, there are also options specifically created to improve your performance on the track, course, slopes, or court. Technology, including polarization, will help your see more clearly in sunny or glary conditions, while fit and comfort are also prioritized.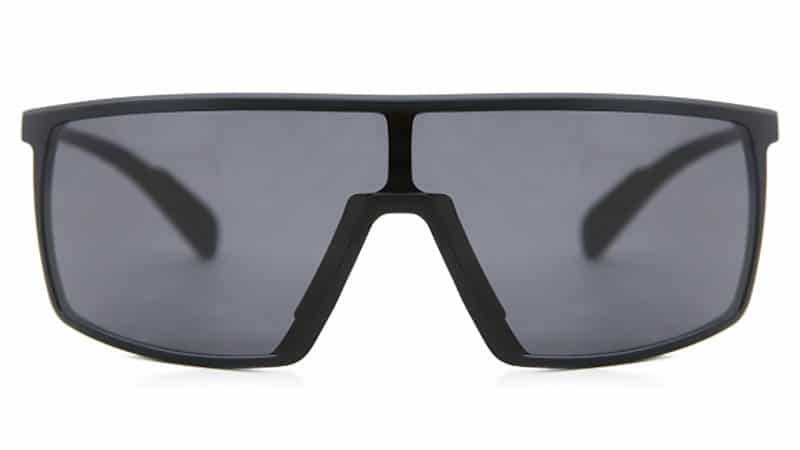 27. TODS
Functionality, design, and quality collide with TODS sunglasses and optical frames. Each pair is made in Italy and adorned with a subtle brand logo. Choose from a range of classic and timeless silhouettes to suit every kind of stylish wardrobe. This pair of round frames with an additional top bar and extra detail along the temples perfectly complement more angular men with heart, diamond, or square faces.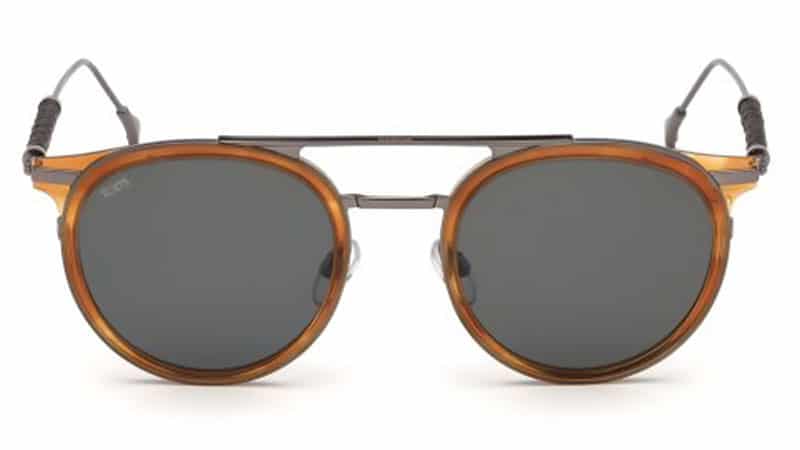 28. Coach
Like a few brands on this list, the Coach story started in handbags and leather goods. However, by the 1960s, sunglasses for men and women were firmly on the line-up. Today, you can choose from a range of young, stylish, and sophisticated styles. Each is modern and refined, with options in round, aviator, square, and geometric frames. This oversized pair of black sunglasses are ideal for keeping the sun's harmful rays away from your eyes while looking excellent. Match it with a loose linen button-up, comfy shorts, and a pair of boat shoes for the perfect summer-by-the-sea feel.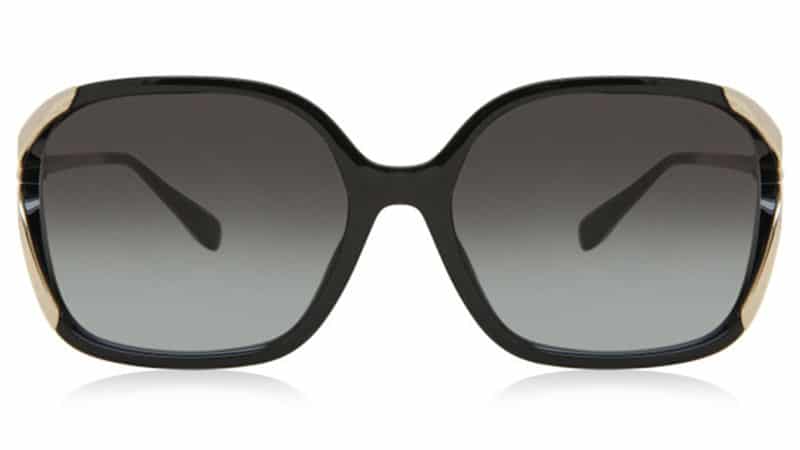 29. Fila
Fila is an international sportswear giant founded in Italy and now based in South Korea. Consequently, the choice of sunglasses for men has a distinctly sportier aesthetic. The SF9417 sunglasses boast a ski-goggle type look, with a full, thick rim and a single lens. Plus, it comes in various colors, from deep red to classic black, fresh white, and vibrant yellow. All are great options if you're looking for a pair of sunglasses to suit an active lifestyle.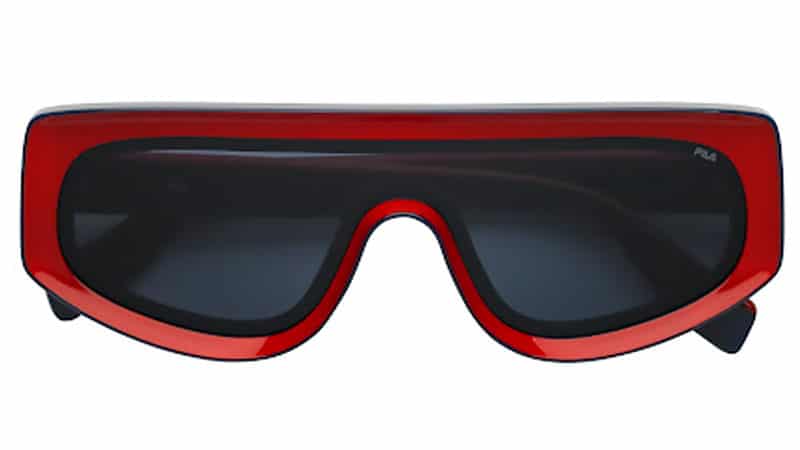 30. Lacoste
It all started with tennis for Lacoste. The French company, founded by René Lacoste, revolutionized the daily wardrobe, bringing a sporting look into the home. In the 1980s, the brand expanded its portfolio to include sunglasses, which means that today, stylish gents have plenty of sporting options to choose from, including round, square, rectangular, and aviator styles. This reflective pair of silver-grey sunnies have a fun futuristic vibe that works great paired with your favorite Lacoste polo and a bright white pair of fresh tennis sneakers.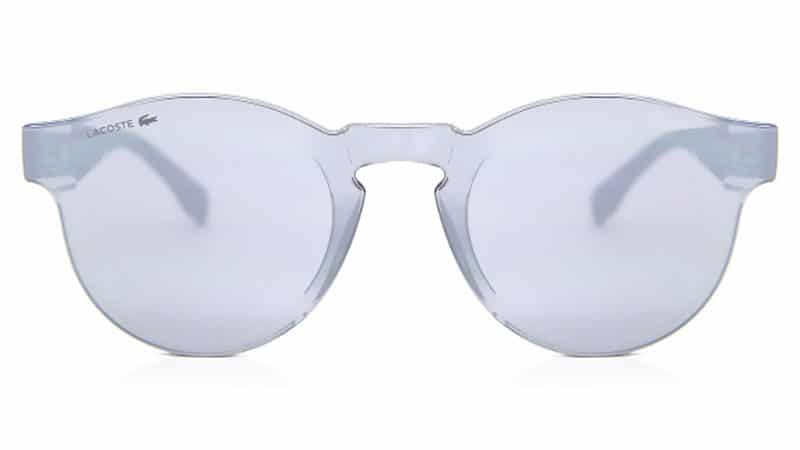 Sunglasses Buying Guide
How to Make Sure They Fit Right
The key to getting the perfect fit for sunglasses is understanding your face. The first step is to establish what shape you have. The seven options are triangle, oval, round, oblong/rectangle, diamond, square, and heart. Knowing this will help you choose the right shape sunglasses, with aviators, round, and square the most common. Gents with angular faces, like hearts, rectangles, or squares, can soften their look with the curves of round or aviator glasses. Meanwhile, round faces look great with larger, more angular styles, and ovals are blessed in that they can pull off any design. Ideally, when it comes to the right fit, your frames will be the same width as your face. They'll also feel snug but not tight around your ears and nose, without excessively touching your face or leaving marks when you take them off.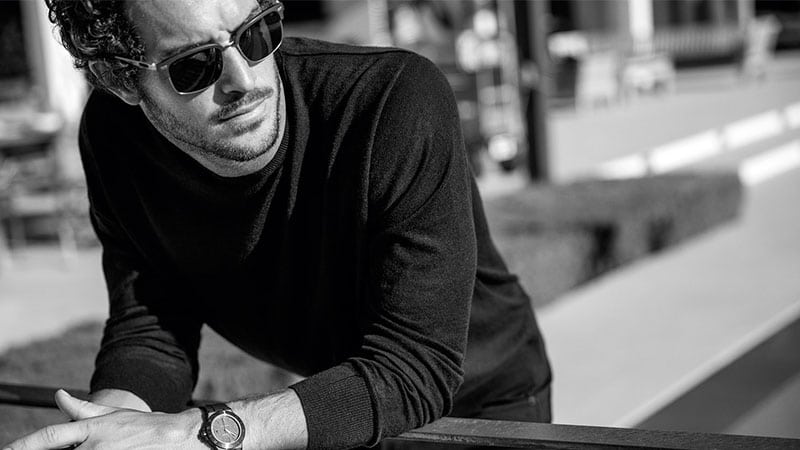 Lens Colours
Sometimes looking at sunglasses options is like looking at a rainbow – there can be dozens of lens colors to choose from! However, the different hues are more than just an aesthetic choice; each offers benefits. If you want to see the world as it is, just without squinting in the bright sun, grey lenses are the best. Rose-colored glasses won't necessarily make the world a better place but can enhance contrast and reduce eye strain, as can green lenses. Yellow and brown are both great for depth perception (and therefore activities like skiing), and blocking blue light, however, can distort color and may not filter the brightness as much. Finally, blue enhances contours and color perception.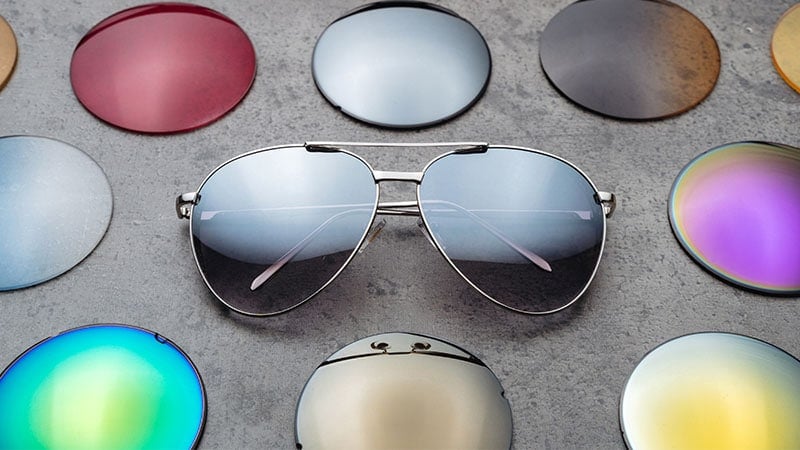 Lens Materials
Optical glass and various plastics are the most common lens materials used in sunglasses for men. Each has pros and cons, so you'll need to consider your intended use. Glass is strong, scratch-resistant, and gives the best distortion-free view of the world. However, it is heavier and prone to smashing if you drop them. When it comes to plastics, acrylic is common in fashion sunglasses as it's inexpensive, light, and relatively durable. On the other hand, polycarbonate is even more lightweight, durable, and a great alternative to glass and acrylic. It's one of the most commonly used solutions and is perfect if you know your sunnies are likely to take a beating. Next is a material called CR-39, which is generally used for polarized lenses, while NXT Polyurethane/Trivex is essentially an upgraded version of polycarbonate but comes with a higher price tag.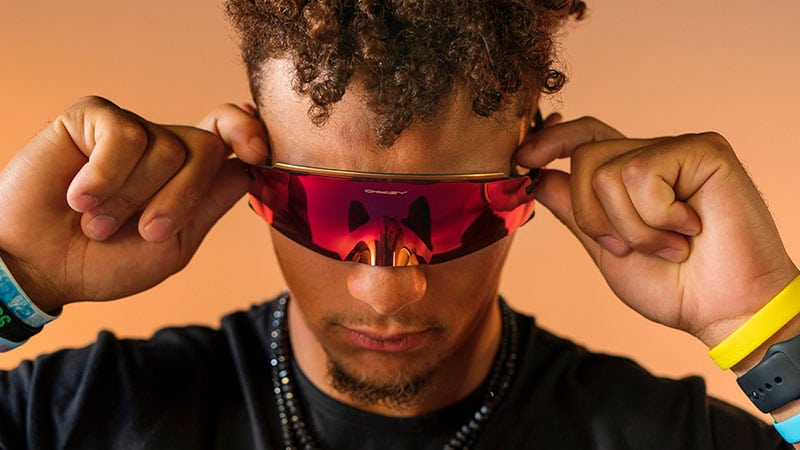 Frame Materials
Just as crucial as lens material is the frame material. This will impact not only the look but also the fit, comfort, safety, and functionality. The cheapest options are plastics such as acrylic, polyurethane, and acetate. These are generally light, reasonably strong, and versatile. If you want something a bit tougher, polycarbonate is impact resistance and great for kids and sports; however, it doesn't have much flexibility. Then there are metals frames, which make it easy to tailor the fit but can be more expensive and heavier. Titanium is also an excellent metal option that's more durable and scratch-resistant but also pricier. Nylon frames are commonly found in sports glasses thanks to their stress resistance, flexibility, strength, and light weight. Many companies refer to nylon frames by their brand name. Finally, you can also find materials such as wood and hardened fabric in a small corner of the market.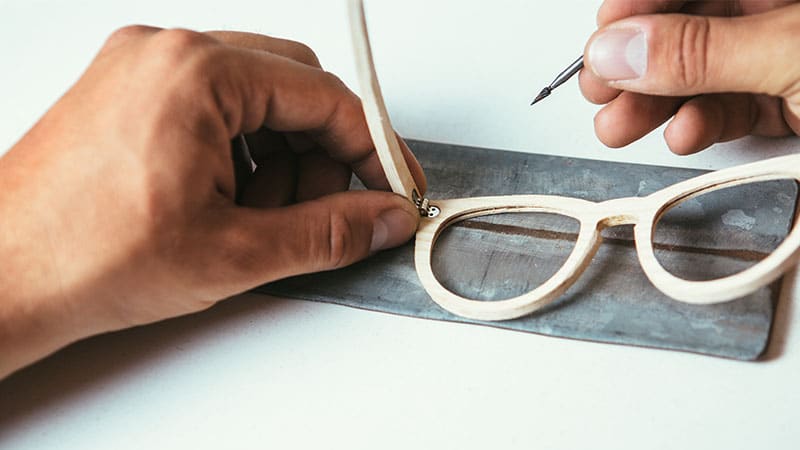 Lens Technologies
One of the main technologies you need to look for in sunglasses is ultra-violet (UV) protection. After all, protecting your eyesight is one of the key functions of sunglasses (other than looking cool and stylish, of course!). Most modern sunglasses provide full protection from UV light but will vary by the protection index. This rates the amount of light that gets through on a scale of zero to four. Zero is a clear or very light tint and lets in most of the light – at this point, you're really only making a fashion statement. At the opposite end is a rating of four, with a light transmission of only three to eight percent. As such, when browsing, it's best to look for lenses with at least a score of one to three.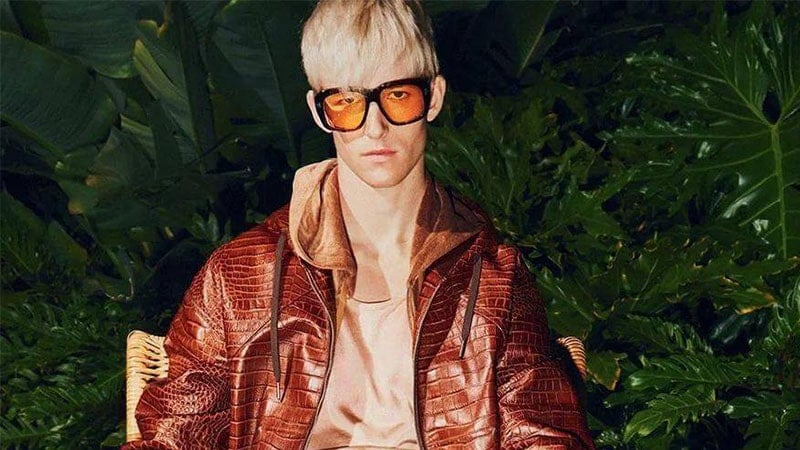 Sunglasses Lens Treatments
Next up is advanced sunglasses technology or treatments. This is the stuff that takes your specs to the next level, increasing functionality from just protecting your eyes from UV damage. First up and most common is polarization. This helps reduce or eliminate reflective glare, which causes eye fatigue and even restricted vision in some circumstances. Polarization is excellent for outdoor activities such as running, skiing, or water sports, where the sunlight reflects off the ground or water. Then, photochromic lenses adapt to changing sunlight, giving you more protection on sunny days than overcast ones. Mirrored lenses (or flash coating) are another treatment that reflects the sunlight away, so it doesn't reach your eyes. Finally, some sports brands, such as Ryders, offer even more advanced features such as anti-fog and color-boost to increase clarity and vision.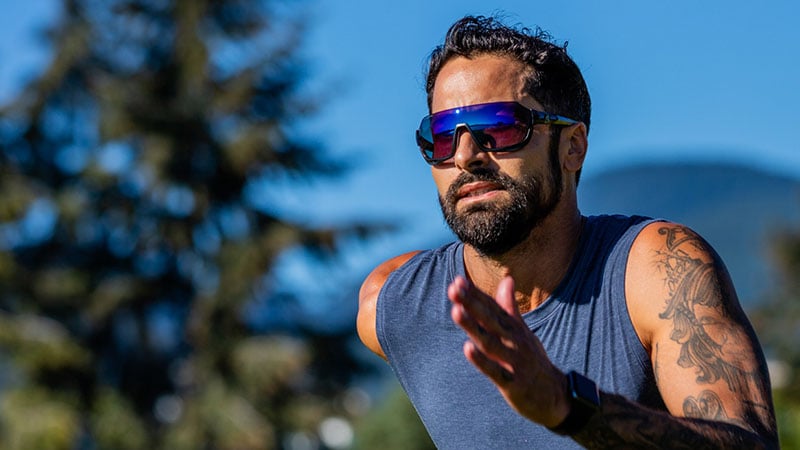 Choose a Reputable Brand
Like any product, buying from a reputable brand will give you the best balance of style and quality when it comes to sunglasses for men. Luxury brands such as Gucci, Prada, and Versace are at the forefront of fashion, leading the trends and setting the standard for high-end sunglasses. Then, there are accessory and eye-wear-specific brands like Ray-Ban and Carrera, whose sole focus is creating excellent sunglasses. Finally, if versatile functionality is your primary selling point, brands such as Oakley and Ryders, who manufacture elite sunglasses for active lifestyles, are the best choice.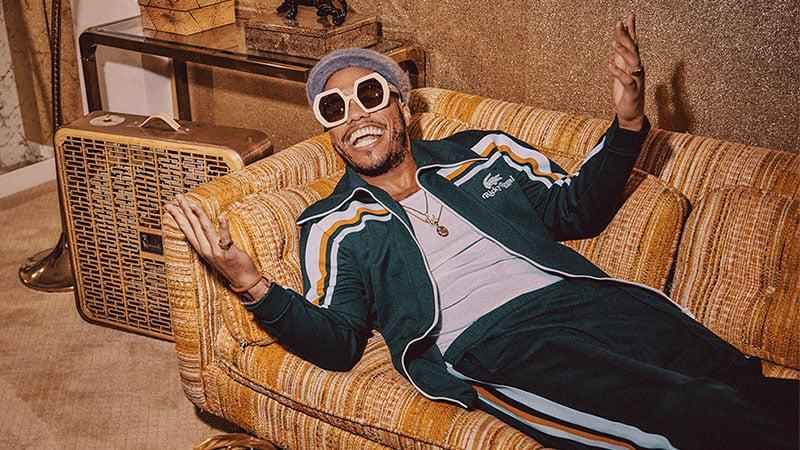 Men's Sunglasses Styles
Round
Round framed sunglasses were a major craze in the 1920's and 1930s, where sunglasses were diverging from its primary use as protection from the sun. During this time, technology began to advance, and eyewear started to become accessible and appealing. The round frame trend is guaranteed to provide you with a vintage look with a hint of eccentricity, and versatile enough to complement all fashion occasions from formal to casual. Since it doesn't take up the entire face (as opposed to big aviator sunglasses), your facial features are accentuated – as such, you're provided with a kinder and softer look which can be helpful especially if you're trying to impress that special someone.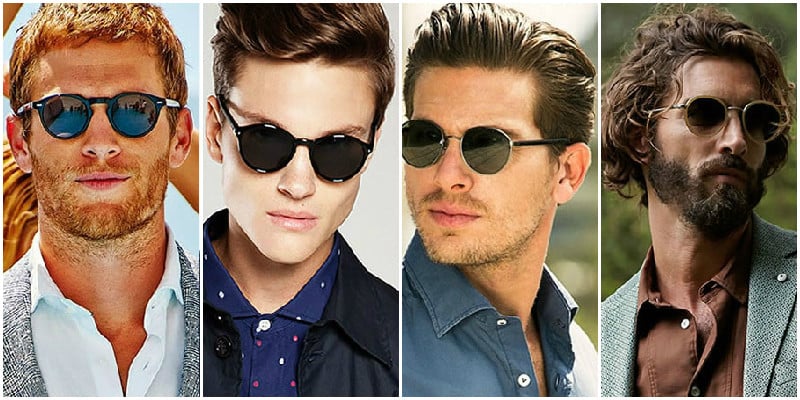 Wayfarer
Iconic label Ray Ban made the wayfarer style a revolutionary trend in fashion when it emerged in the 1950's, with the design and aesthetics providing a refreshing change from the common metal eyewear that pervaded this era. Since then, its popularity has fluctuated, but from recent runway shows, it seems the style is coming back with a vengeance. This retro look is usually accompanied by a faintly colored rim or lens, and perfectly suits any casual wear or spring/summer getup.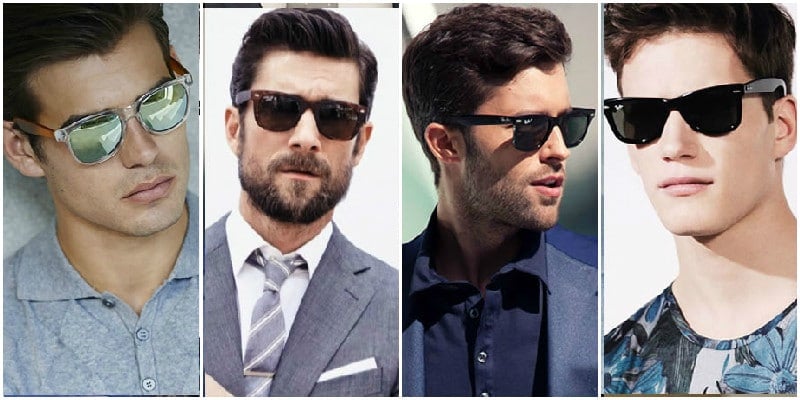 Aviator
Aviator sunglasses are a style of sunglasses that were developed by Bausch & Lomb. The original Bausch & Lomb design is now marketed as Ray-Ban Aviators, although other manufacturers also produce aviator-style sunglasses. They are characterized by dark, often reflective lenses having an area two or three times the area of the eyeball, and very thin metal frames with a double or triple bridge (so-called ″bullet hole″) and bayonet earpieces or flexible cable temples that hook behind the ears.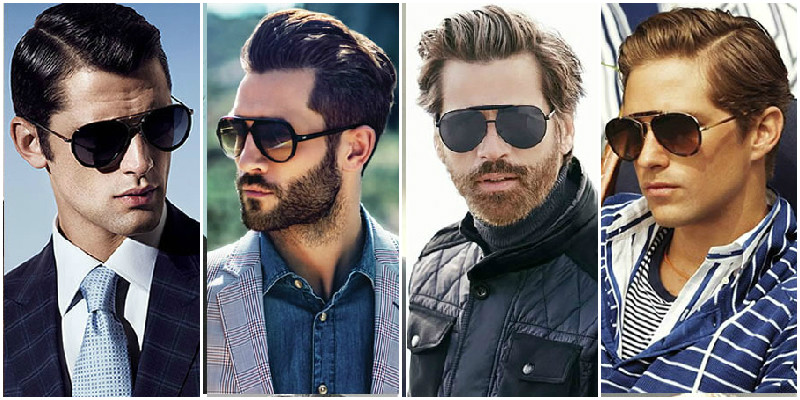 D-Frame
Creating a contemporary and retro look, D-frame sunglasses have been renowned for their precision in design and unique perspective on the eyewear trend. While other styles retain an oval look, D-frame sunglasses are instantly recognizable from the sharp straight slice across the top of the rims, radiating a futuristic feel while still oozing sex appeal.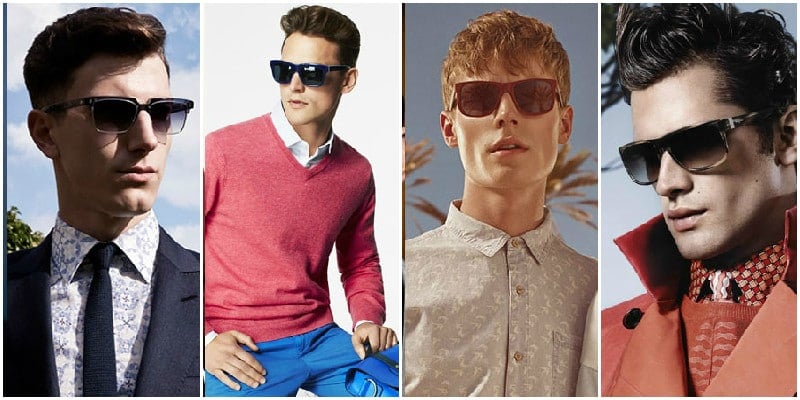 Mirrored
What sets mirrored sunglasses apart from the other styles is the fact that they are so reflective that those around you can use them as a moving mirror. What we love most about this style is how brilliant they look when they are photographed – it's attention-grabbing, and exudes a mysterious but confident persona. If you're a man that wants to show others that you mean business, mirrored sunglasses are the way to go. A primary example of this style is aviator sunglasses.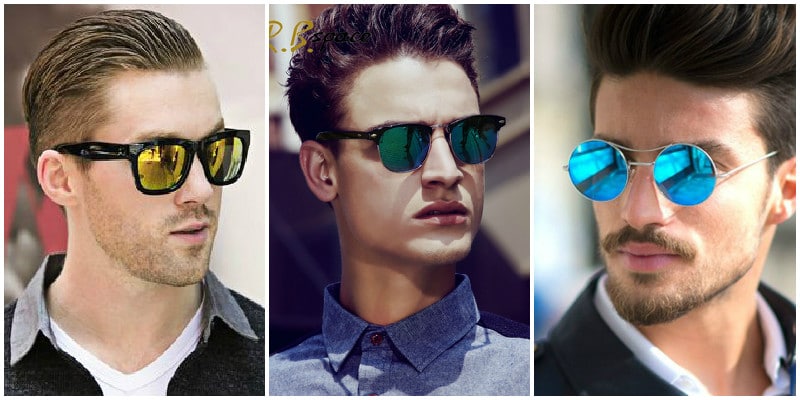 FAQs
Which sunglass brand is best?
The best sunglasses brands include luxury fashion houses such as Gucci, Prada, and Versace and brands like Ray-Bans, Ryders, and Carrera. They produce high-quality, functional, and stylish sunglasses for the most fashion-forward gents.
What is the best UV protection for sunglasses?
Sunglasses for the best UV protection have Category 4 lenses, which block more than 90 percent of light transmission. Most fashion styles will range between Category 2 and 3, so make sure you check before purchasing. Aim for at least a two to three rating for everyday use.
What are the most comfortable sunglasses?
There is no one type of sunglasses that are the most comfortable, as a good fit will depend on the shape of your face and the style you choose. Ideally, they'll fit firm around your nose and ears without digging in or shifting when you move.
Who makes the best sunglass lenses?
The best sunglass lenses come from brands like Ray-Ban, Oakley, and Ryders. These companies' sole focus is sunglasses, so a lot of research and technology goes into each design. It's all about functioning well while looking great.
Who makes the best polarised sunglasses?
Ray-Ban, Oakley, Persol, Carrera, and Oliver Peoples make some of the best polarised sunglasses, which will cut out the glare and give you better clarity.
What sunglasses look best on me?
The sunglasses that look best on you will vary from person to person, based on your face shape and personal aesthetic. Men with angular faces, such as rectangles, hearts, and squares, are best suited to the gentle curves of round and aviation-style sunnies. Meanwhile, gents with round faces can offset this with sharper, more angular styles. Finally, men with oval faces can rock any style they like, as they have the most flexible and versatile visages.
What are the best sunglasses for pilots?
The Federal Aviation Administration (FAA) recommends pilots wear grey lenses for the most natural perception of the world. They should also not be polarized, as this can affect how they see the cockpit displays. When it comes to shape and style, they can choose whatever they like. However, traditional aviation (or pilots) glasses have their name for a reason. They provide better coverage thanks to larger lenses and sit closer to the face (so you can put the visor on your helmet down). Plus, they look cool, as proven by Tom Cruise in Top Gun.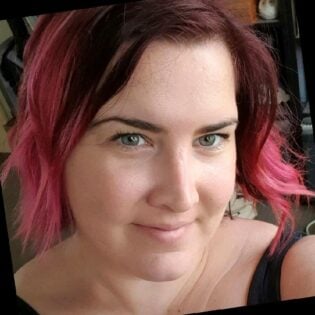 Alexandra Linde is an experienced writer holding a bachelor's degree in Journalism. She is the owner of Alexandra McKiterick Creative and has expertise in travel, fashion, fitness and lifestyle. Alex has previously written for Flightcenter, Travello, and Backpacker Deals.
SUBSCRIBE TO OUR NEWSLETTER
Subscribe to our mailing list and get interesting stuff and updates to your email inbox.