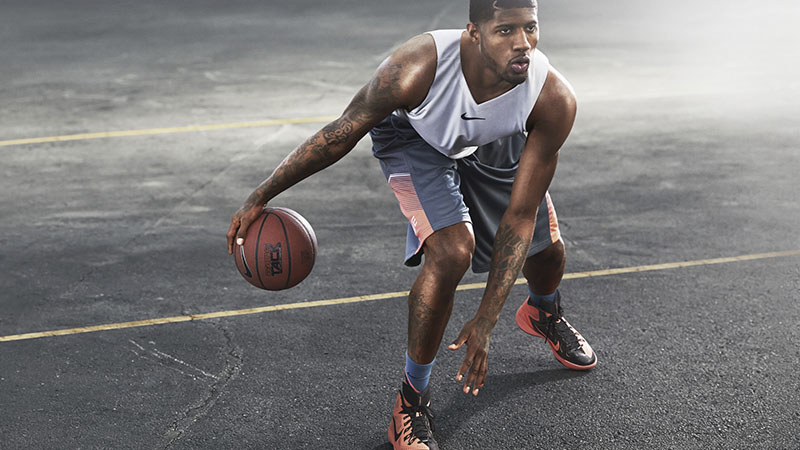 While sneakers come in many awesome styles, none is more hyped about than the basketball shoe. This iconic footwear style has produced some incredible and legendary designs over the years, including Converse All Stars, Nike Air Force 1s, Air Jordan 1s, and plenty more. Beloved for their technical elements as much as their cool statement styles, these shoes are coveted and worn by players, fans, and fashion-savvy gents alike. So, whether you want to enhance your on-court performance or your streetwear style, investing in a pair of new basketball sneakers is always a good idea. Here, we've rounded up our selection of the best basketball shoes for men to get your shopping started.
RELATED: 10 Best Basketball Shoes Brands You Need to Know
Best Basketball Shoes for Men
1. Adidas Harden Vol. 2
Created in collaboration with NBA superstar James Harden, the Adidas Harden Vol. 2 is a basketball shoe both players and fans can get behind. This top shoe features a practical and supportive design that provides plenty of cushioning, traction, and grip. It also boasts a sock-like tongue and cuff as well as a stylish appearance. So, you can rock these sneakers on the court with shorts and in the street with jeans.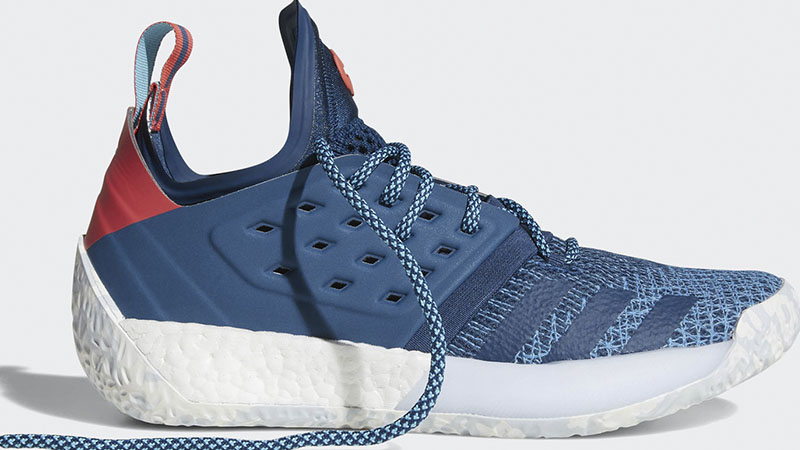 2. Reebok Shaq Attaq
Sportswear brands often team up with athletes to create products, so it's unsurprising that Reebok tapped Shaquille O'Neal, one of the best NBA players in history, to create a basketball shoe. The result was the Shaq Attaq, a fantastic style that's seen plenty of exciting installments since its original 1992 release.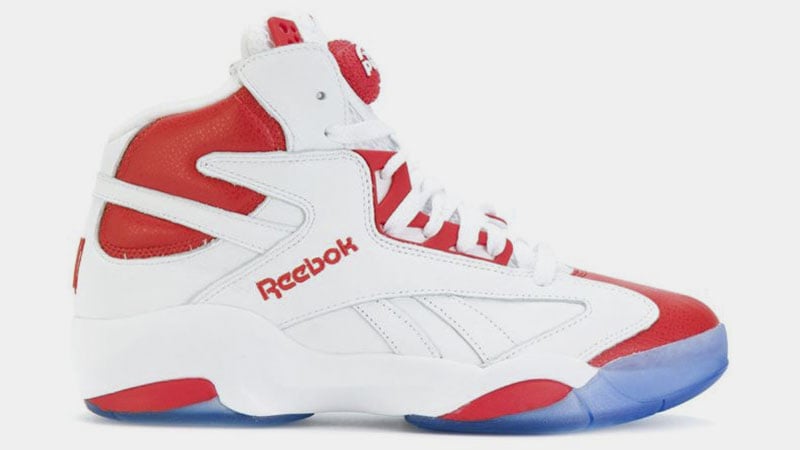 3. Adidas Cloudfoam Ilation Mid
If you're after a basketball shoe that is effective, comfortable, and affordable, you can't go past the Adidas CF Ilation Mid. This sleek sneaker has a rubber traction outsole along with a Cloudfoam midsole and cushioned Cloudfoam sockliner.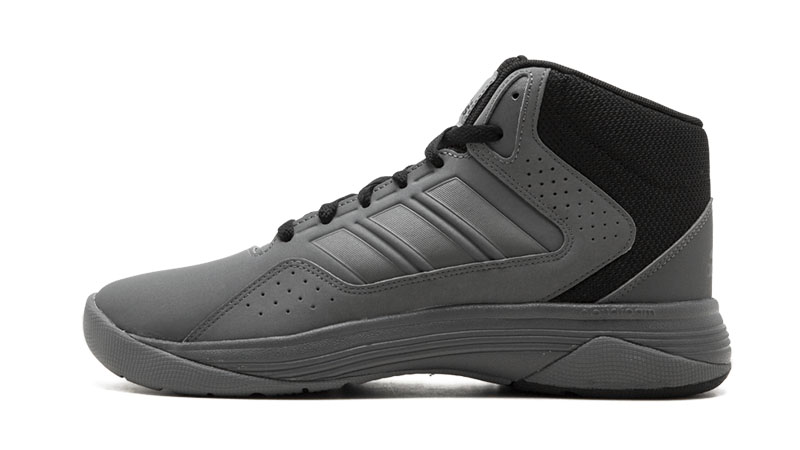 4. Kobe A.D. NXT 360
It may look more like a running shoe than a basketball shoe, but the Kobe A.D. NXT 360 is seriously impressive on the court. Featuring the latest Nike footwear technology, including next-gen Flyknit, React foam and Lunarlon foam, this footwear design will have you running rings around the competition.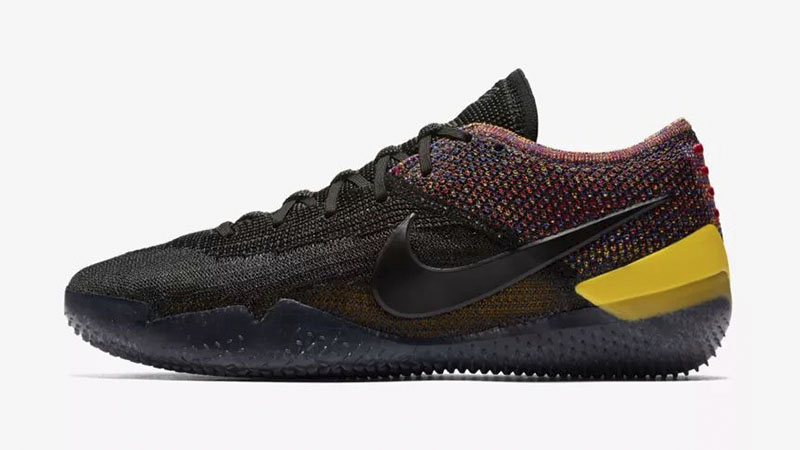 5. Nike LeBron Soldier XII
If you're more likely to be found on the local outdoor court than inside an arena, Nike LeBron Soldier 12s are the basketball shoes for you. This footwear style features thick soles along with Nike Zoom Air cushioning. As such, they make jumping on a concrete court feel almost like stepping on a cloud.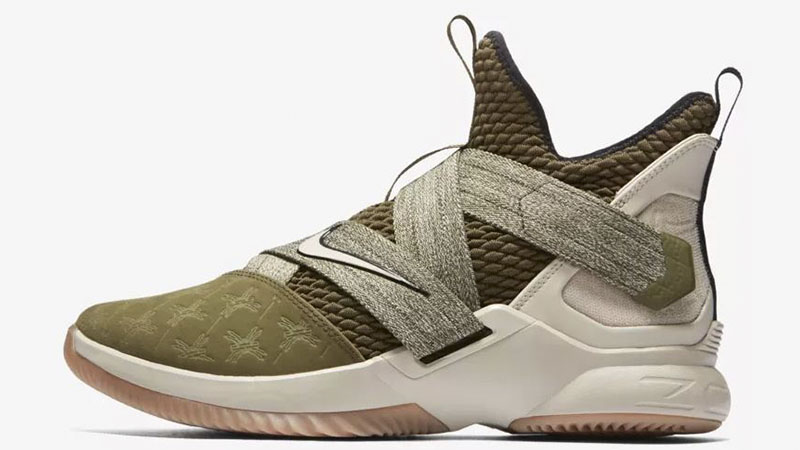 6. Air Jordan 3 Retro
When it comes to basketball shoes, Air Jordans are iconic and, while there are plenty of great styles to choose from, the III is one of the best. This classic style is an incredible hit, and while they have been "retro'd" (re-released) multiple times, they regularly sell out.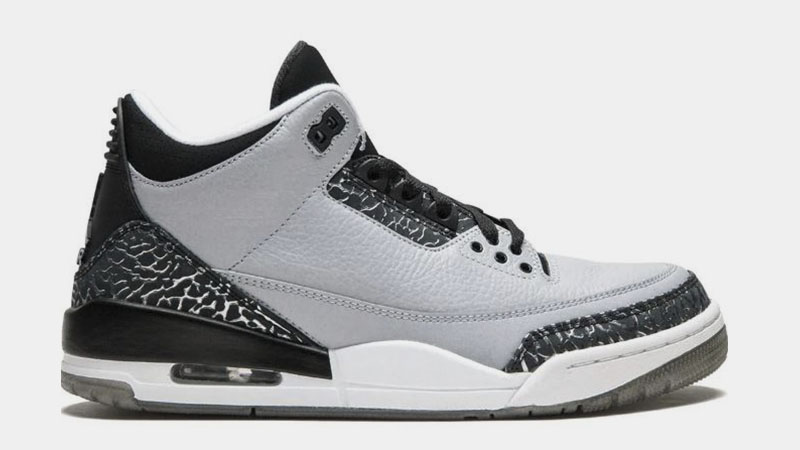 7. Nike Zoom KD11
If you want to be as good a Kevin Durant, you need to have shoes as good as Kevin Durant's. So, pick up a pair of Nike Zoom KD11s. The latest installment in Durant's signature line for Nike, this basketball shoe features all-new cushioning, a light yet firm Flyknit upper, toe-to-heel React foam, and Nike Zoom Air.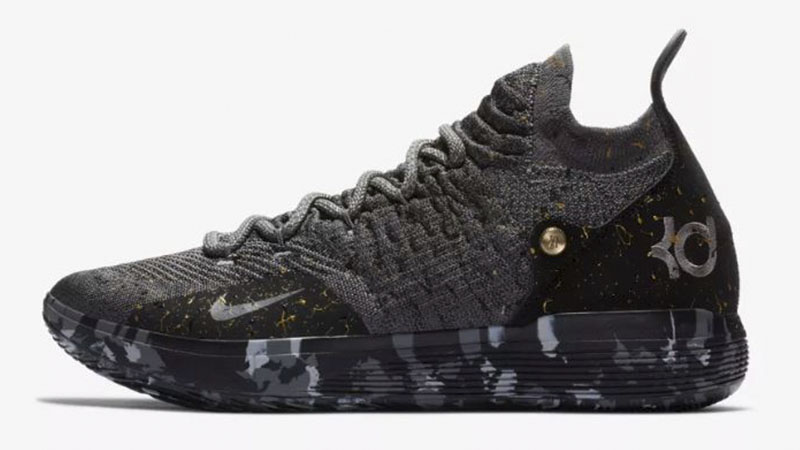 8. Jordan Fly Lockdown
Need a pair of basketball shoes that'll seamlessly take you from the court to the streets? Jordan Fly Lockdown sneakers are the answer. These top shoes are as fashionable as they are functional, combining performance and style into one neat package. Don them with basketball shorts and a jersey in the gym or jeans and a logo tee outside.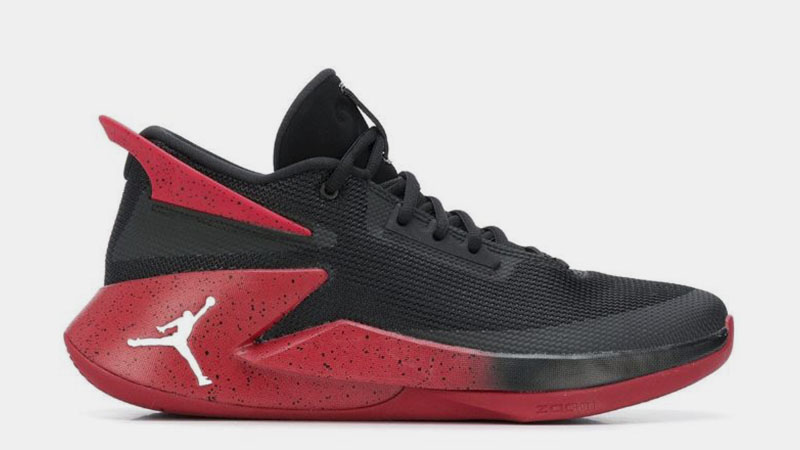 9. Nike Air Force 1 Mid
Launched in 1982, the Nike Air Force 1 is one of the most iconic basketball shoes ever made. The practical and stylish design revolutionized the athletic footwear industry and is just as relevant today as it was three decades ago. Of course, as the shoe is a classic, its technical and performance aspects can't compete with those of today. But, its cool aesthetic and comfort factor still makes it a worthy wardrobe addition.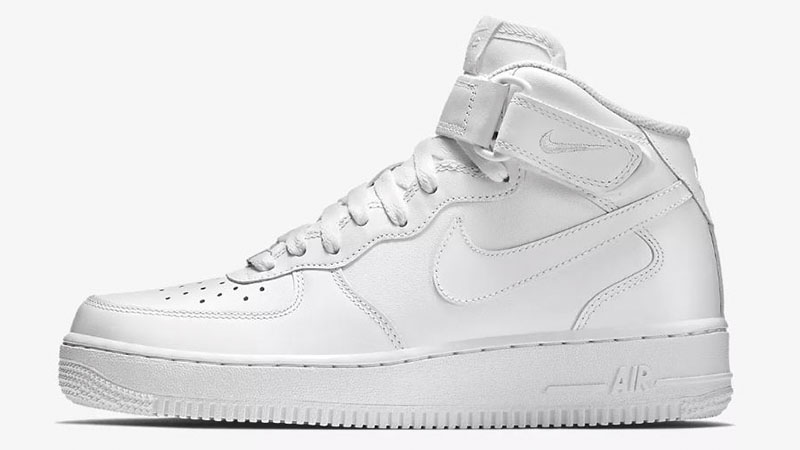 10. Under Armour Curry 5
Designed to optimize on-court performance, the latest addition to the Stephen Curry signature line is ideal for those looking to improve their game. Under Armour built the lightweight, precision-fitting shoe with speed, agility, and soft landings in mind.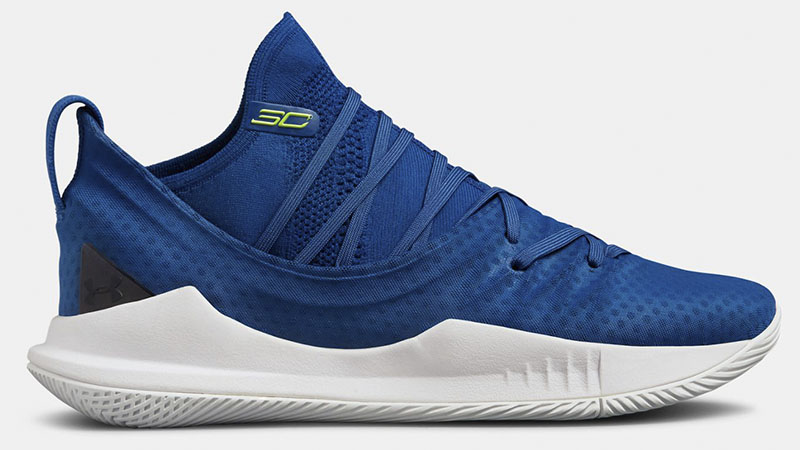 11. Adidas Dame 4
A best seller for Adidas, Damien Lillard's signature line features stylish sneakers that are perfect for both on and off the court. The Dame 4 is the latest addition to the range and a great footwear choice for gents. In particular, the Bathing Ape design is a standout option. However, there are more neutral styles available if you prefer something low-key.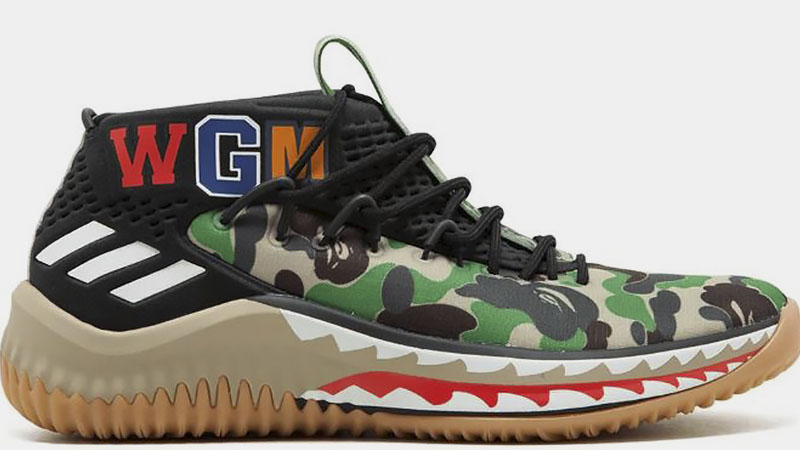 12. Converse All Star High-Tops
Nothing beats a classic, and that's precisely what Converse All Stars are. As one of the most iconic basketball shoes around, high-top All Stars have long been helping players tear up the court. While today you'd be hard-pressed to find a professional baller wearing these to a game, you will spot them on just about every gent rocking a casual style.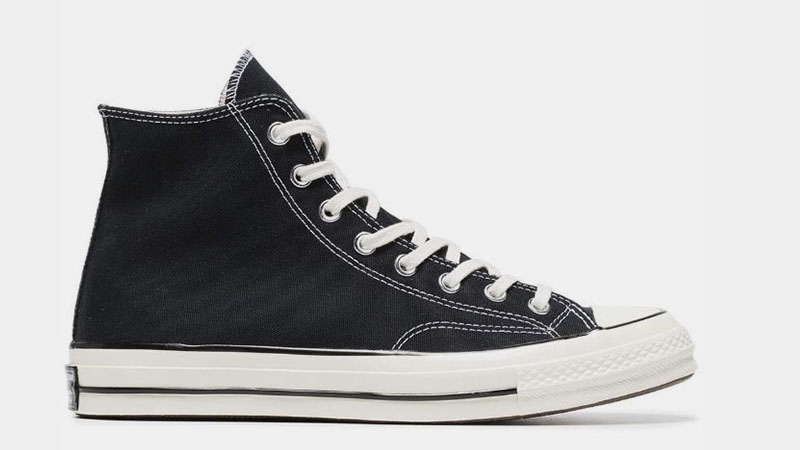 13. Nike Kyrie Flytrap
Inspired by star point guard Kyrie Irving, the Nike Kyrie Flytrap is an affordable basketball shoe that doesn't sacrifice performance. Designed for quick and nimble players, it features a knit upper teamed with Zoom Air cushioning.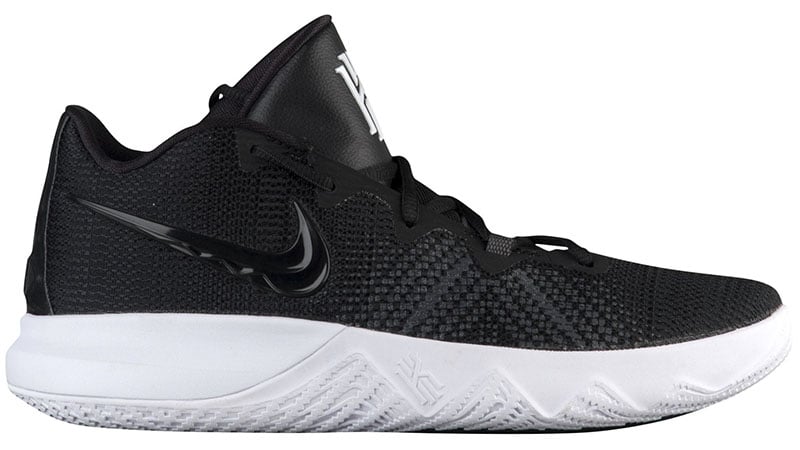 14. Fear of God High-Tops
If your footwear tastes lean toward luxury designs, Fear of God's high-tops are for you. These sleek basketball sneakers are made in Italy and feature a luxurious genuine leather design. While their aesthetics aren't anything overly original, there are some cool color blocking options available.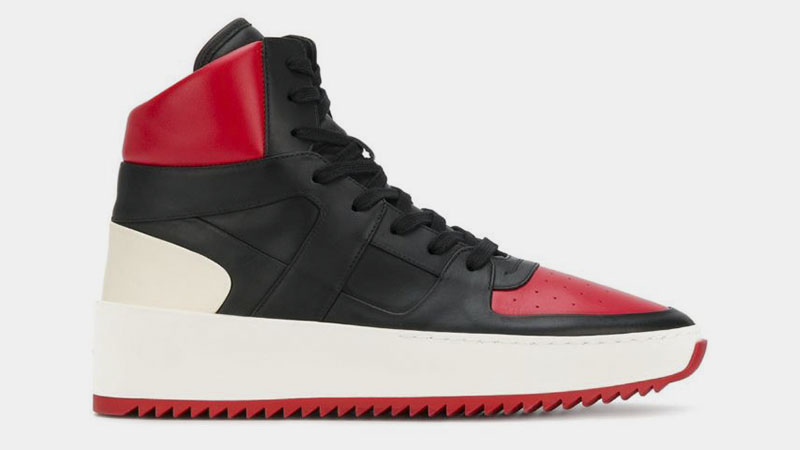 15. Under Armour Curry 3ZERO
Need to give your game a boost? Stephen Curry can help. His Under Armour Curry 3ZERO sneakers are made to withstand high-intensity basketball and help you win. The design features a lightweight and breathable mesh design with a Micro G foam and Charged Cushioning midsole. It also boasts a molded ankle collar with built-in Achilles cushioning for comfort and support.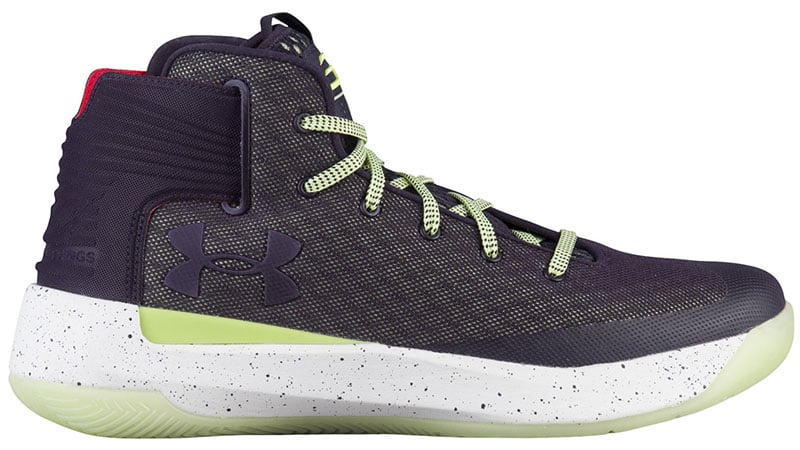 16. Nike Zoom Live II
Take to the court in true style with a pair of Nike Zoom Live II on your feet. These sleek sneakers not only look good but also perform excellently. They feature Zoom Air cushioning for responsive comfort along with a locked-in fit and gum sole for grip.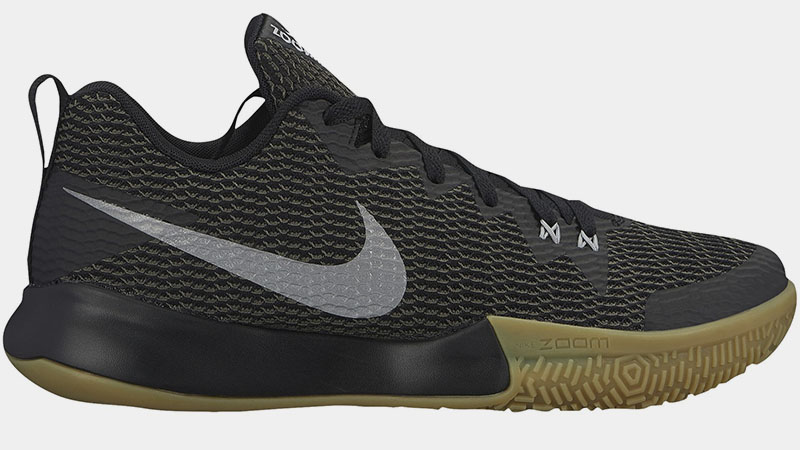 17. Hender Scheme MIP-01 High-Tops
Hender Scheme is a Japanese label known for reproducing famous shoe styles with their own spin. The brand's MIP-01 High-Top shoes are one example of this. Handcrafted in luxurious brushed leather and featuring the label's signature nude colour, these basketball shoes give an iconic footwear style a fashionable update.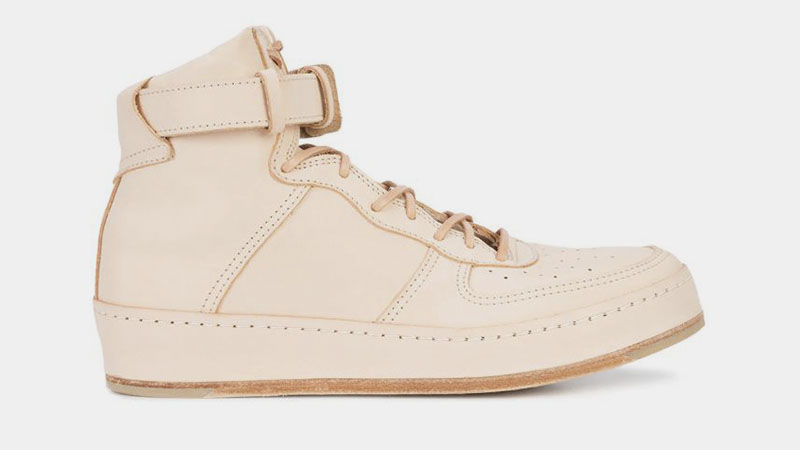 18. Nike Air Force 1 Low
If you're after a stylish and casual basketball shoe that you can wear on weekends and for relaxed games with friends, you can't go past the Nike Air Force 1 Low. This classic sneaker looks just as stylish with a streamlined low-top as it does with the iconic high-top. You can even grab a pair that reps your favourite team.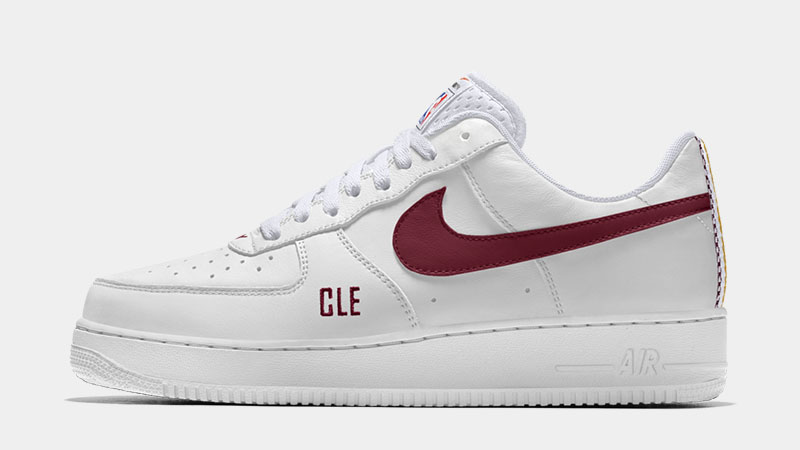 19. ANTA KT3
Inspired by the legendary Klay Thompson, the ANTA KT3 is a lightweight basketball shoe made for speed and agility. It features excellent support teamed with a breathable design for an overall comfortable wearer experience. Additionally, it's available in a selection of colors and styles, including high- and low-cut designs.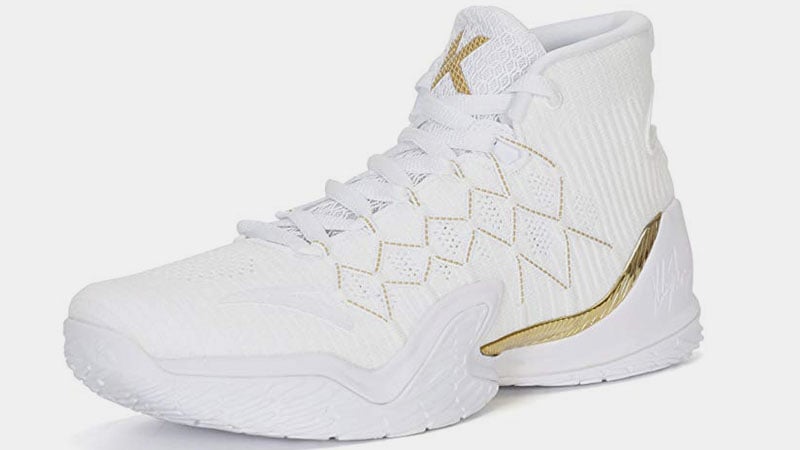 20. Nike Lebron XVI
The 16th installment in the Nike LeBron series takes basketball performance footwear to the next level. The shoe, which is perfect for powerful play, delivers excellent support, impact cushioning, and instant responsiveness.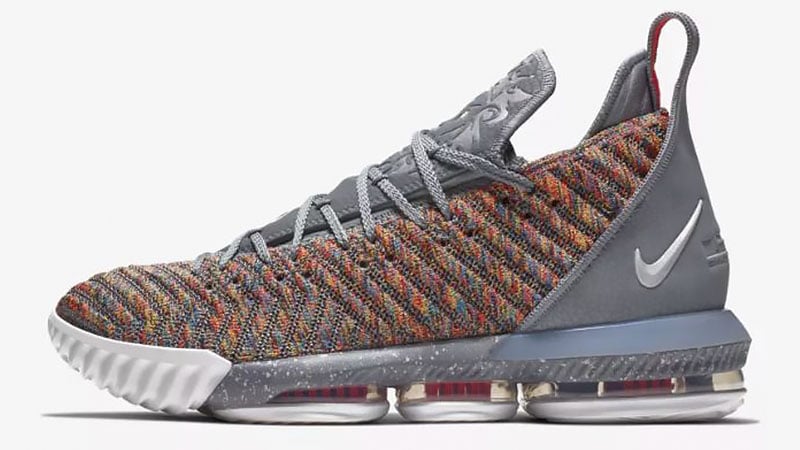 FAQs
What is the best shoe to play basketball in?
When hitting the courts, it is recommended you do so in basketball sneakers. These shoes are often stylish but also practical with features such as cushioning, traction, and grip. Among the top choices are the Adidas Harden Vol. 2, in collaboration with James Harden, Reebok Shaq Attaq with the legendary Shaquille O'Neal, and Air Jordan 3 Retro.
What is the number one basketball shoe?
It is hard to determine what the single best basketball shoe is because this decision is subjective. That said, the sneakers featured on this list include some of the most popular and tried and tested options.
Are basketball shoes worth it?
If you are going to play basketball often, then you should absolutely invest in basketball shoes. They are designed to enhance the sport's performance and increase comfort thanks to the shock absorbers, cushioning, and grips.
What are the best basketball shoe brands?
Several sports brands have focused on creating high-quality and functional shoes that also look great. These include Air Jordans, Nike, Adidas, Under Armour, Reebok, and more.
SUBSCRIBE TO OUR NEWSLETTER
Subscribe to our mailing list and get interesting stuff and updates to your email inbox.