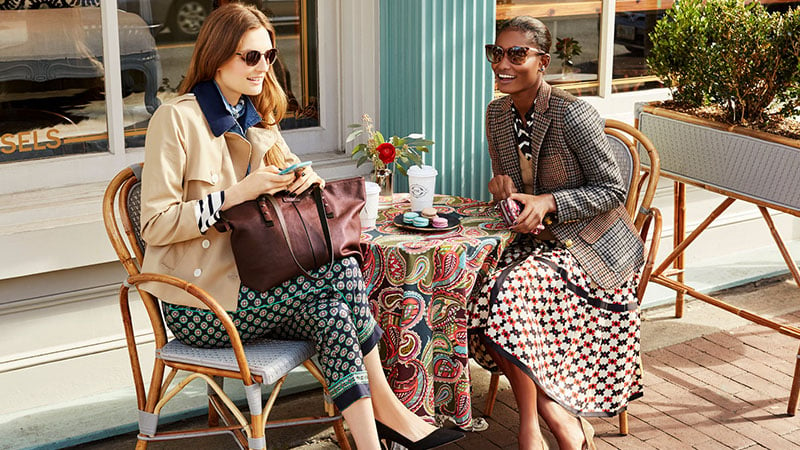 When it comes to casual catch-ups with friends, brunch is undoubtedly a favorite. After all, who doesn't love debriefing with their besties about life, careers, and guys over coffee and croissants? Of course, in the age of Instagram and Snapchat, what we wear to brunch (along with the food on our plates) is almost always documented. So, it's only natural to want to look good. But, coming up with cute and comfortable outfit ideas isn't always easy. Thankfully, we have the inspiration you need. We have rounded up a slew of fun and stylish brunch outfits for you need to try.
RELATED: 7 Date Night Outfit Ideas to Leave a Lasting Impression
What is a Brunch Outfit?
Brunch is a meal eaten late in the morning that essentially combines both breakfast and lunch. It is a popular weekend activity for friends that generally takes place at cafes. A brunch outfit is an ensemble worn for this specific occasion. While there are no strict rules on what to wear to brunch, most ladies aim for a chic yet casual aesthetic with clothes that are comfortable and fashionable.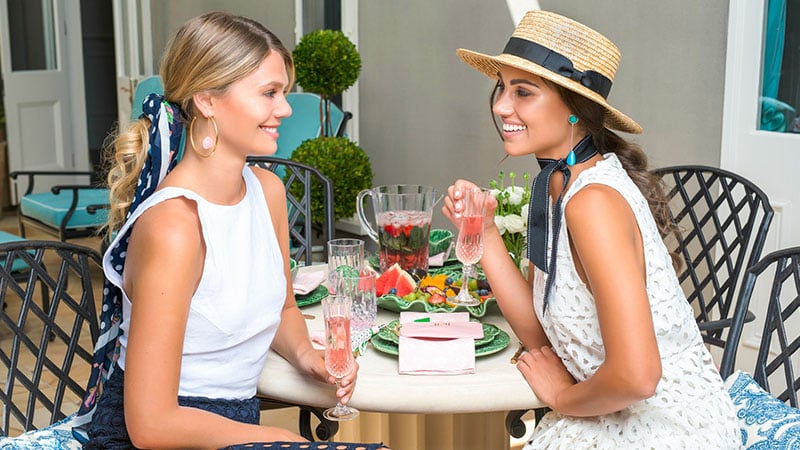 Brunch Outfits
Winter Brunch Outfits
A winter brunch catch-up or date can be a fun way to get out of the house without spending too much time outside. But, while the cafe will likely be warm and cozy, you will need to rug up to travel there. As such, a thick jumper, jacket, or coat is a must. For an easy and chic appearance, consider a camel coat paired with jeans and a T-shirt. If you want to inject a little more excitement, add a winter-appropriate print, such as a leopard or check design.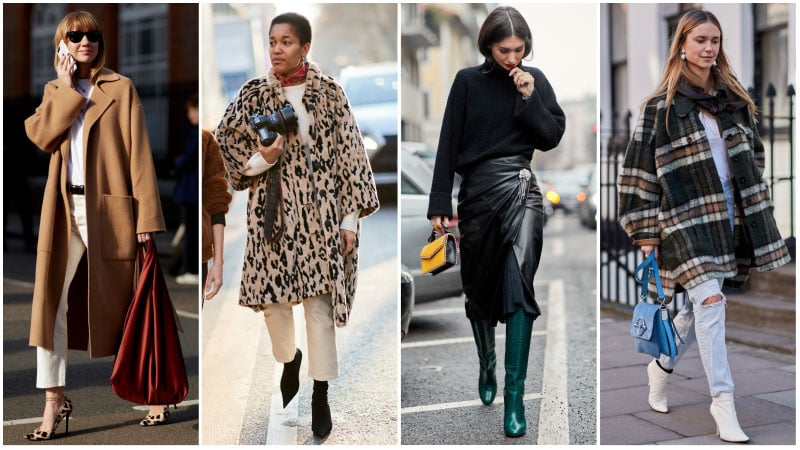 SHOP THE LOOK
Summer Brunch Outfits
A summer brunch calls for an outfit that'll keep you feeling cool and looking chic. As such, loose dresses, skirts, and shorts made from lightweight materials make an excellent choice. To keep your look fun and fashionable as well as practical, embrace prints, bold colors, and playful accessories. For a look that's sure to get a lot of like on your Instagram, try teaming a floral maxi dress with espadrilles or slides, slim sunglasses, and a straw bag.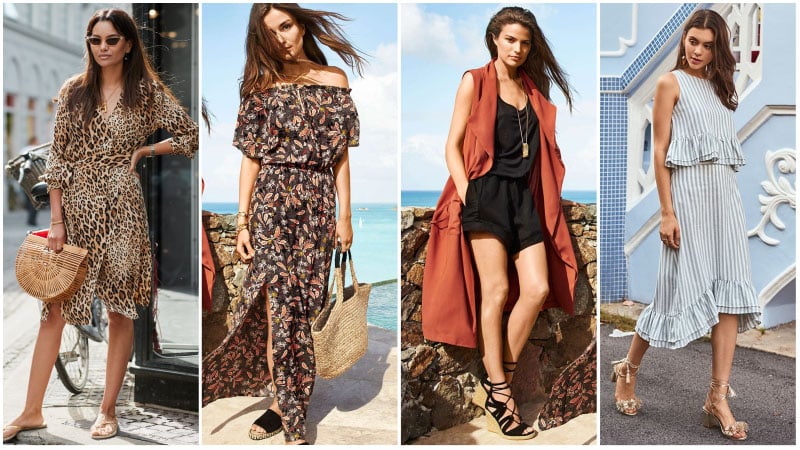 SHOP THE LOOK
Casual Brunch Outfits
So, it's Sunday morning, and you're feeling a little under the weather from the night before. Naturally, the thought of getting dressed up for brunch isn't overly appealing. What you need is a comfortable and casual outfit that's also cute. Luckily, achieving a laid-back and chic look is easier than you might think. All you need is some sneakers, jeans, and an oversized sweater. Alternatively, you can try a loose T-shirt dress or rock a pair of tracksuit pants with a stylish coat over the top. Just remember to add some great accessories to nail the carefree and cool aesthetic.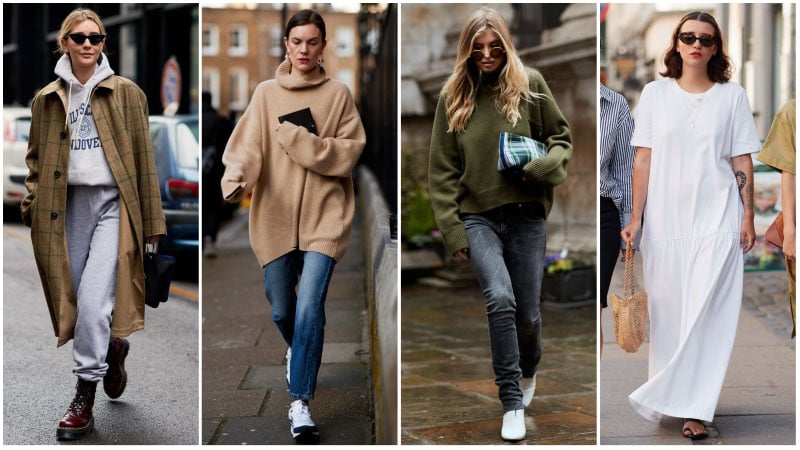 SHOP THE LOOK
Formal Brunch Outfits
Heading somewhere fancy for brunch? Wear an outfit that's equal parts elevated and easygoing, such as an unstructured and feminine suit in a light tone or a chic dress. Then, add kitten heels and smart accessories. The result will be an outfit that's appropriately formal yet also relaxed enough for mid-morning.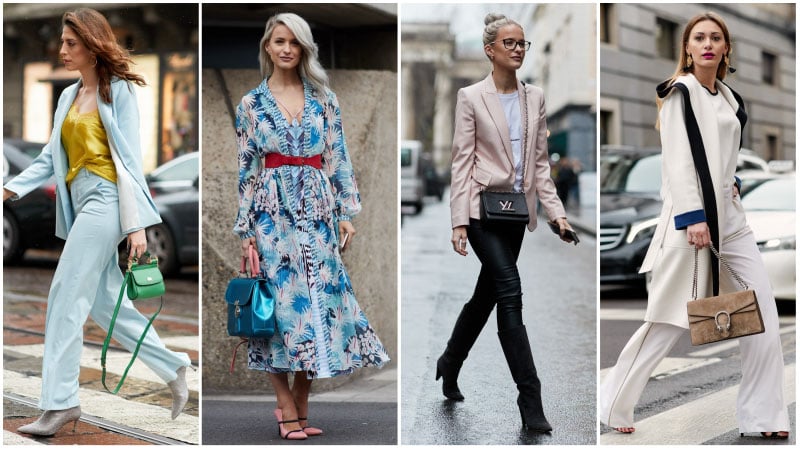 SHOP THE LOOK
Sunday Brunch Outfits
When it comes to dressing for Sunday brunch, feeling comfortable and looking chic is important. Of course, having a little fun with your look is also recommended. After all, this informal meal is the perfect chance to rock a bold, new outfit. So, don't be afraid to showcase your style with striking colors, fun prints, unique designs, and playful accessories.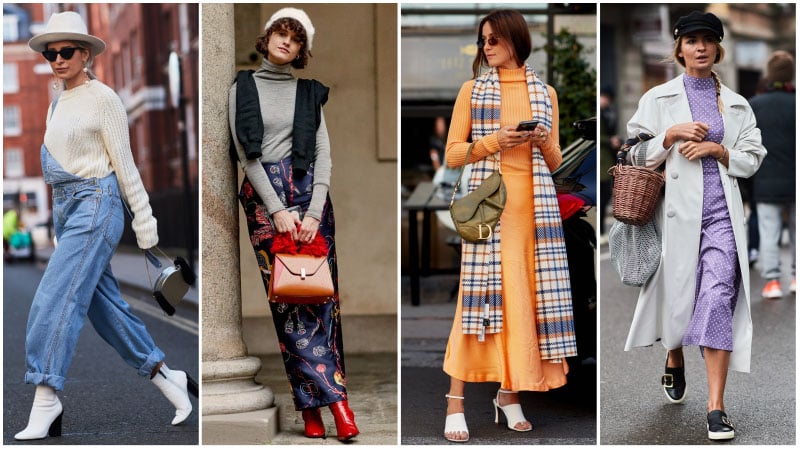 SHOP THE LOOK
Brunch Outfit Key Items
Jeans
Want to wear your favorite jeans for brunch? That's no problem. Whether your go-to denim style is skinny, straight-leg, boyfriend or mum, you'll be able to rock a chic and casual brunch ensemble. While there are plenty of ways to nail the look, teaming your jeans with a relaxed shirt, check coat or blazer and low block heels is one of the best.
RELATED: The Ulitmate Guide to Wearing Jeans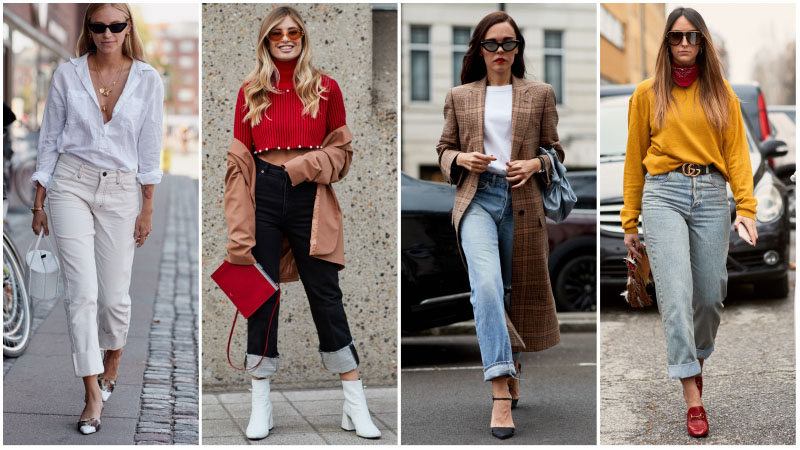 SHOP THE LOOK
Pants
For a casual and cool brunch outfit, you can't go past a pair of patterned pants. Patterned pants, such as those featuring a check or houndstooth design, are perfect for creating an on-trend appearance. To rock them in a relaxed way, select a cropped or wide-leg style. Then, pair them with a basic tee, boots, and, if the weather is chilly, a trench coat.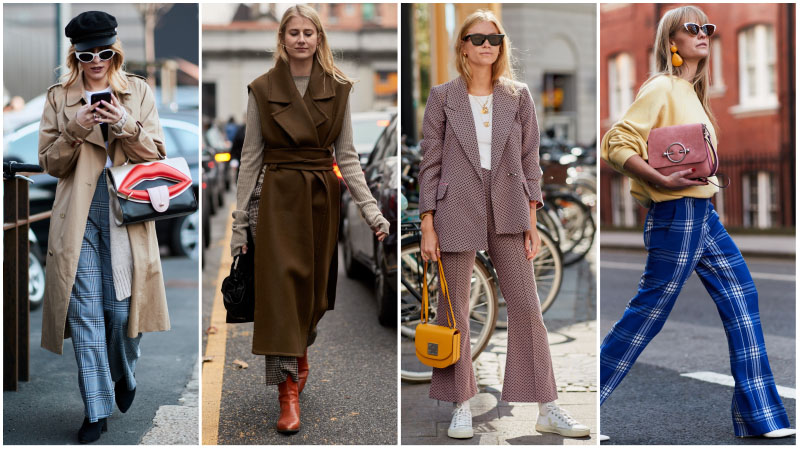 SHOP THE LOOK
Shorts
When the weather is warm, shorts can be a perfect choice for brunch. In particular, denim shorts make a fantastic option, so long as you style them right. To ensure your look is Instagram-worthy, dress up your denim shorts with a chic top, stylish block heels, and a cute handbag.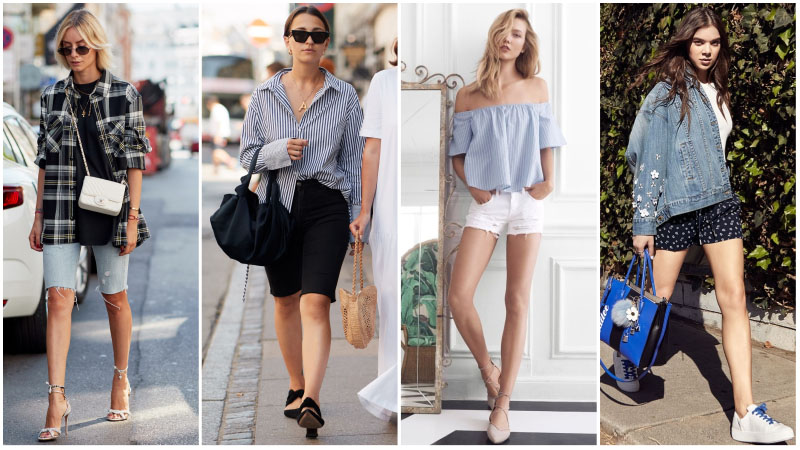 SHOP THE LOOK
Dress
A dress can make a chic and stylish option for brunch. Of course, to nail the look, you need to take the weather into account. During autumn and winter, keep warm and cozy with a slouchy sweater dress and long boots. During spring and summer, stay cool in style with a flowing, floral maxi or feminine, ruffle dress paired with heeled or flat sandals. If the morning chill is still hanging in the air, throw a denim jacket on over the top.
RELATED: 40 Types of Dresses for Every Women Should Know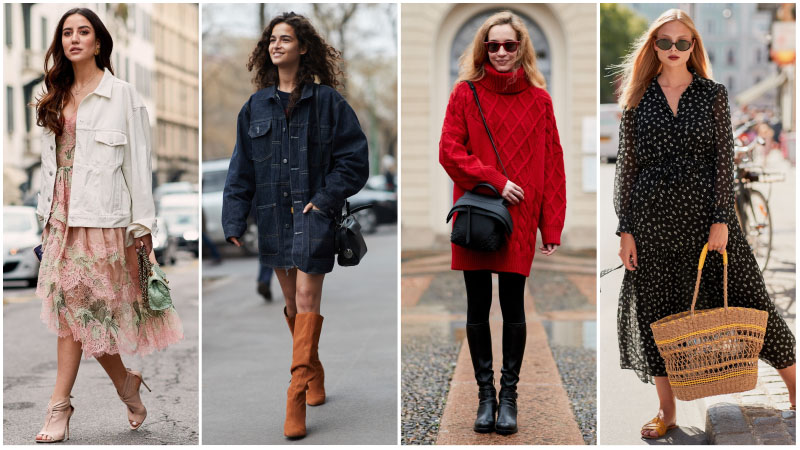 SHOP THE LOOK
Skirt
Whether you're off to brunch with your best friend or your boyfriend, a chic skirt outfit can make a lovely option. While miniskirts are ideal for the warmer months, a stylish midi can work all year round. In particular, a midi wrap skirt is a comfortable and fashionable choice. In winter, pair one with a turtleneck sweater and ankle boots. Then, when the weather heats up, swap your sweater and booties for a camisole top and sandals.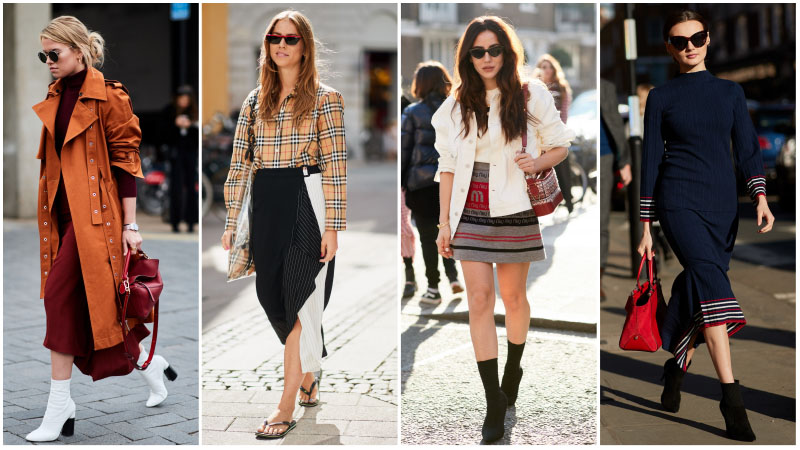 SHOP THE LOOK
What to Wear to a Brunch Tips
Aim for a chic yet relaxed aesthetic.
Dress for the seasons with lightweight, breezy styles in summer and cozy knitwear in winter.
For a casual brunch look, team jeans with a T-shirt or sweater, sneakers, and stylish accessories.
For a formal brunch outfit, try an unstructured suit in a light color paired with kitten heels.
Have fun with your brunch outfit with patterns, bold colors, on-trend designs, and playful accessories.
FAQs
How do you dress for a brunch?
Brunch, a meal eaten in the late morning, is one of the best ways to meet friends and catch up; it is also an opportunity to show off your cute look. There are no rules about what you can or cannot wear, although your restaurant choice may give you a better idea. That said, most women opt for a chic yet casual aesthetic, for example, a loose dress made from a lightweight material and paired with playful accessories. Or, for the cooler months, a neutral coat paired with jeans, ankle boots, and a T-shirt. For a more formal setting, opt for an unstructured suit with kitten heels,
What do you wear to a fall brunch?
When it comes to finding the perfect look for brunch, you should dress for the season. Fall is a transitional time, which means you can layer clothing to keep yourself a little warmer. You can wear your favorite jeans, ankle boots, and a chunky knit, or wear a T-shirt underneath a classic trench coat.
What do you wear to brunch in the summer?
Summer is a great time to have fun with your outfits, so let this be the season where you embrace bold colors, vibrant prints, and fun accessories. Loose dresses look effortlessly chic, while skirts like a midi or wrap skirt are flattering and easy to dress up or down. Choose lightweight fabrics to keep you cool, and complete your look with a statement bag, sunhat, and espadrilles or slides.
What do you wear on a breakfast date?
A breakfast date tends to be less formal than one in the evening, but that doesn't mean you shouldn't look your best. To achieve a feminine look, flattering, and super chic, consider wearing an outfit with a laid-back aesthetic, like a flowy dress and sandals. A sweater dress, shirt dress, or even jeans and a T-shirt with knee-high boots are all fantastic choices in the cooler months.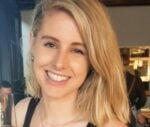 Taylah Brewer holds a bachelor's degree in fashion and business and is a skilled writer with several years of experience in the world of online content creation and copywriting. She is passionate about fashion, beauty, and all things lifestyle-related and has been writing for The Trend Spotter since 2016. She currently works as the Head of Digital & Ecommerce at White & Co.
SUBSCRIBE TO OUR NEWSLETTER
Subscribe to our mailing list and get interesting stuff and updates to your email inbox.