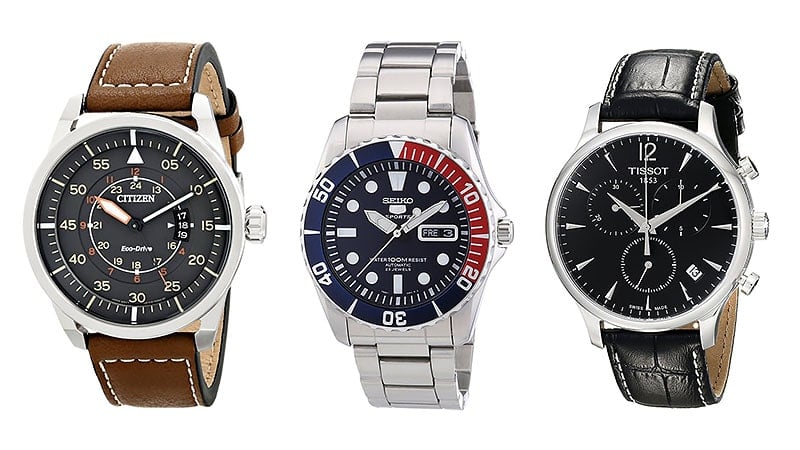 A stylish and high-quality timepiece should be an essential item in every gentleman's wardrobe. But this can often mean dropping some serious cash. If you don't want to break the bank but are still after a sleek, functional, and durable watch, you're in luck. There are a lot of well-renowned labels which offer top-quality timepieces which won't cost you top dollar. We have rounded up the most affordable watch brands that every gentleman should know.
1. IOTA
Iota produces affordable watches for the modern-day traveler utilizing years of experience working in the design industry in London. Iota watches are made in the Lugano region of southern Switzerland, showcasing the best of Swiss craftsmanship and engineering by using Swiss movements and adhering to 'Swiss Made' regulations.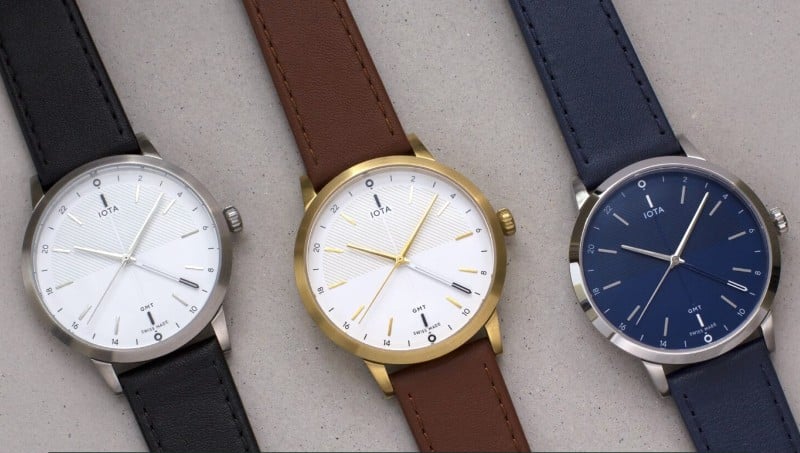 2. Nomos Glashütte
Nomos Glashütte is a luxury watch brand whose story began in Glashütte, Germany. It was founded by Roland Schwertner in 1990. In the decades since, the brand has been celebrated for the superb quality of fine mechanical handmade watches it produces. A Nomos Glashütte watch appeals to a range of customers with its 13 model families and different aesthetics, ranging from timeless and elegant to sporty and laidback.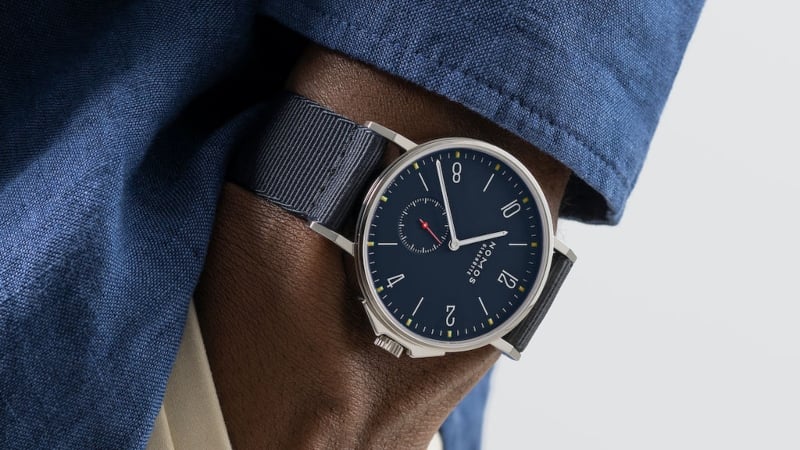 3. Solios
If you are looking to update your watch collection, an excellent addition would be a Solios timepiece. These affordable watches use cutting-edge technology but they are also sustainable. The Solios story started with a friendship in 2014 and has evolved into a brand you can be proud of owning, with their dedication to empowering those who "care about tomorrow's world." These elegant and timeless designs could change the world for the better, this includes potentially saving 300 million batteries a year and an acre of rainforest for every watch sold.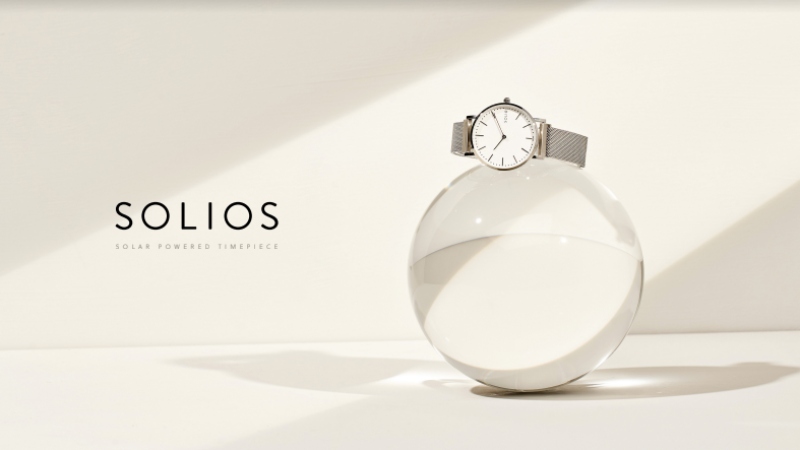 4. Monofore
Monofore is a London-based watch brand dedicated to creating minimalist timepieces. Monofore has a passion for sleek, rectangular designs and has created a unique signature collection that has an emphasis on being lightweight. No corner is cut when it comes to details – from the curved dial and domed glass, which eliminate shadows, right down to the Italian leather strap – every element combines seamlessly together into one harmonious design that looks as good as it feels.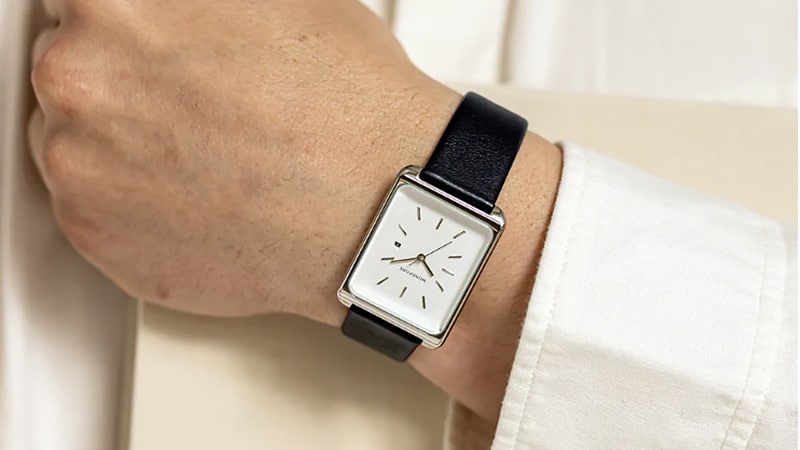 5. Victorinox
The leaders in the Swiss army knife market also offer an extensive selection of top quaintly mid-range watches. Victorinox timepieces are known for their sharp and attractive design, simple function, and durability. They are made from lightweight titanium making them equally as tough in build as they look in appearance.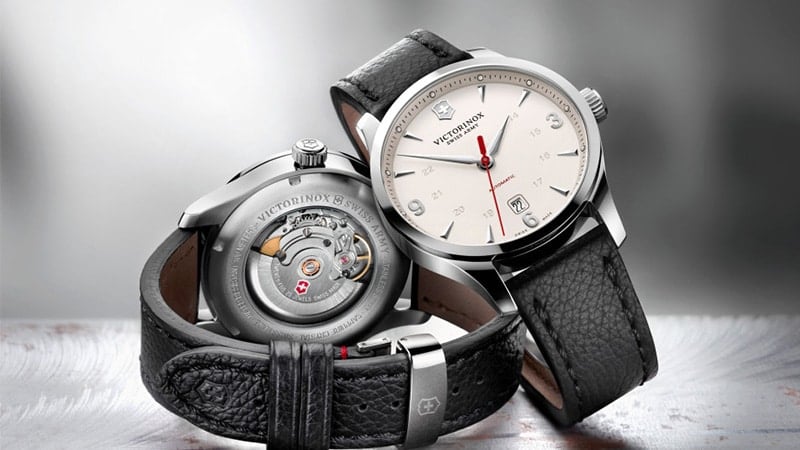 6. Alpina
Alpina has been making watches since 1883. They are considered pioneers of modern-day sports watches and offer a vast range of anti-magnetic, anti-shock and water-resistant timepieces. They make all their designs in-house and known for their innovative and quality-based approach to horology.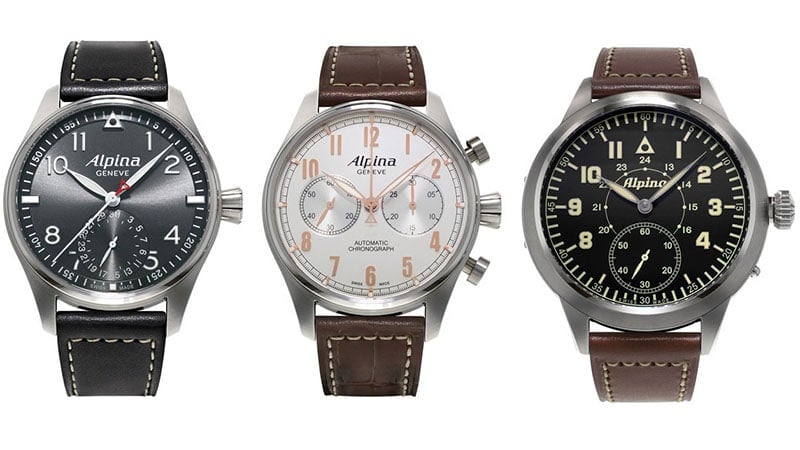 7. Seiko
Seiko offers Rolex vibes for a fraction of the price. One of the top-selling labels in the world, Seiko has a range of styles with similar dials and hands to a high-end retailer, but with a more casual look. The Japanese brand also grows its own quartz for its battery-powered timepieces and makes everything in-house.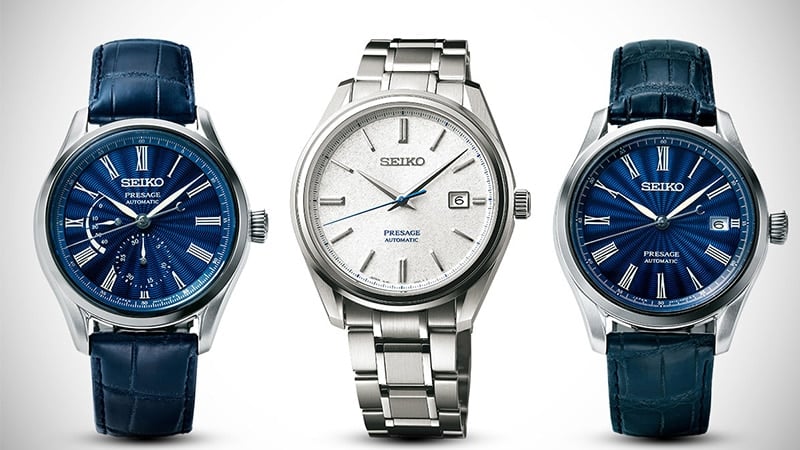 8. Stuhrling
Stuhrling boasts perhaps the most distinctive watches yet. So if you're looking to stand out from the crowd, this is the label for you. They believe in creating authentic, groundbreaking designs delivered at even more groundbreaking prices. With zero flashy advertising, this Brooklyn-born brand lets its products speak for themselves.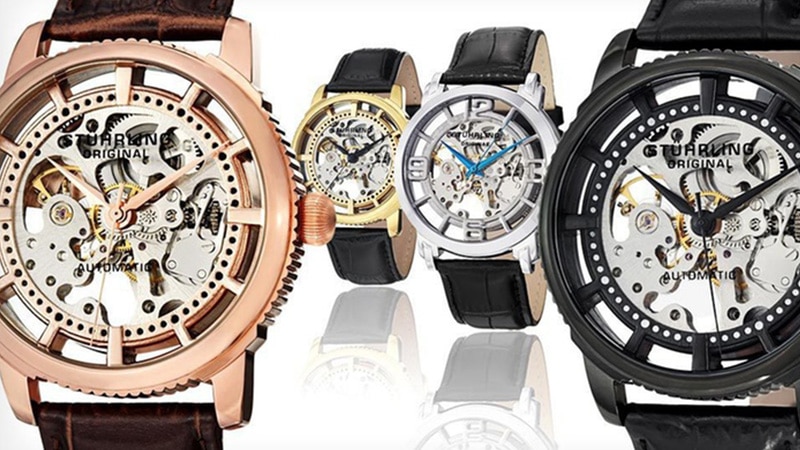 9. Casio
Casio specializes in everything from outdoor digital watches to dress watches. Choose from their stylish steel smartwatches or their selection of attractive leather strap timepieces. For one of the most affordable labels on the market, Casio's diverse range certainly delivers on quality and aesthetic.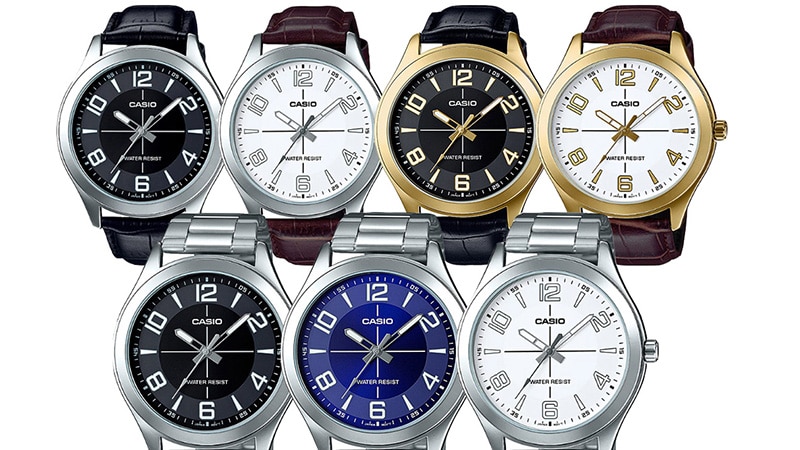 10. Tissot
Tissot introduced the world to the first pocket watch with dual timezones in 1853. They also pioneered the first mass-produced pocket and anti-magnetic watches including timepieces made from plastic, stone, mother of pearl, and wood. With a reputation for innovation, Tissot watches are elegant and of premium quality.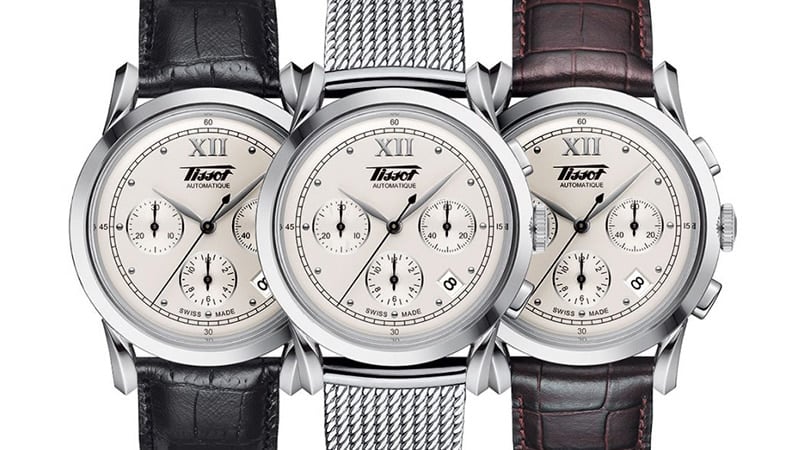 11. Triwa
Standing for 'transforming the industry of watches', Triwa was founded by four friends who sought, to well, transform the watch industry. Fed up with elitism in the watch market, Triwa created their own line of affordable, tasteful yet modern an edgy Scandinavian timepieces. The brand offers classic designs in fashionable coulis and interchangeable straps.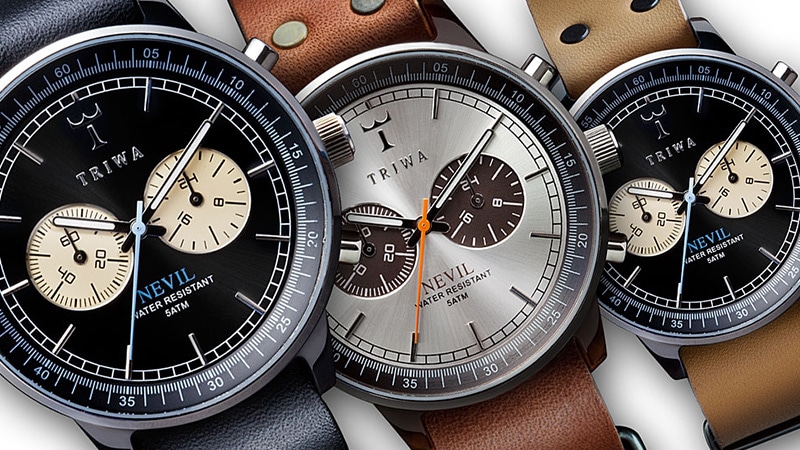 12. Citizen
Citizen has a reputation for producing the most accurate watches ever made and at a fraction of the cost of the high-end designers. They are another eco-driven company even releasing a line of watches with natural or artificial light power batteries.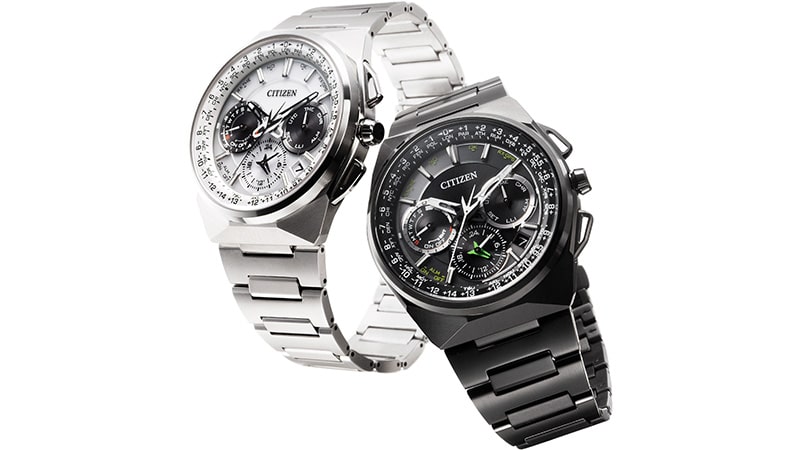 13. G-Shock
If you're the outdoorsy type, and after something a little more durable then G-Shock by Casio is the line for you. Being both water and shock resistant, G-Shock watches are built to be tough. Its soil structure and rugged shape have even seen it dubbed an "unbreakable watch" by engineers.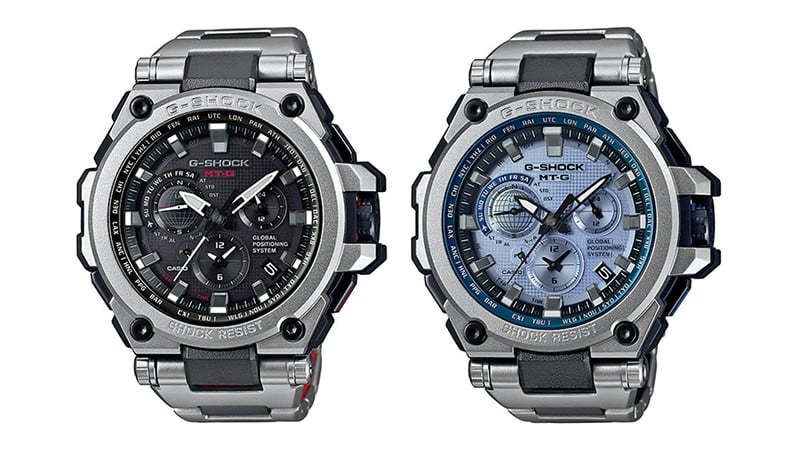 14. Timex
Timex offers some of the most attractive, versatile, and reasonably priced casual timepieces on the market. Not only do they look sharp and come with interchangeable straps, but they are also chronographs; you can have first-class functionality and aesthetic at a much lower cost.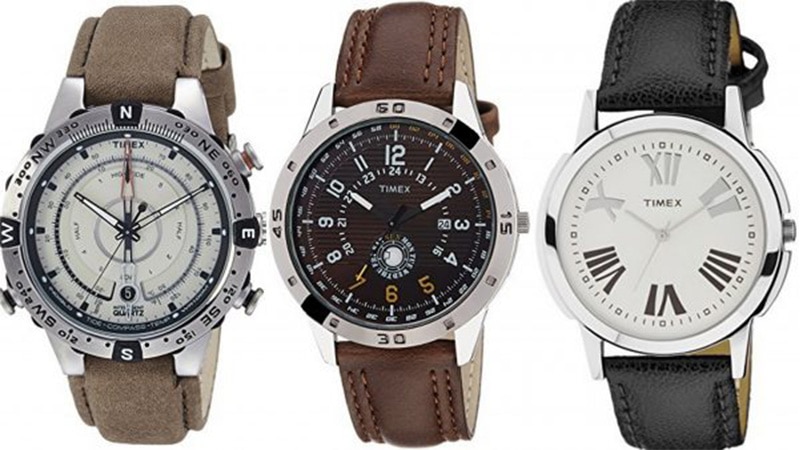 15. Movado
Movado was founded in 1881 in the village of La Chaux-de-Fonds, the national center and birthplace of fine Swiss watchmaking. Since their inception, they have focused on delivering Swiss heritage timepieces with modern designs and innovative technology at affordable prices.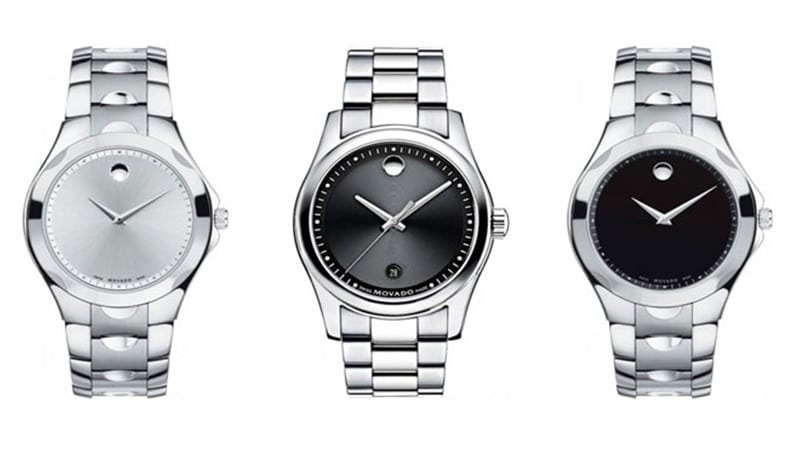 16. Mondaine
Mondaine watches are recognizable all over the world for their famous red second hands. Otherwise, they are known for their simple Swiss railway watches with clear and easy-to-read faces. Mondaine strives to create minimalistic, innovative timepieces at affordable prices.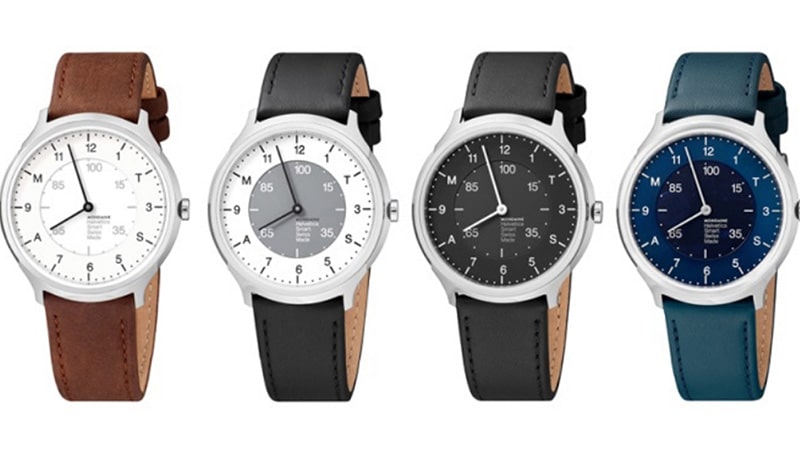 17. Junghan
German brand Junghan has been selling high-quality, reliable, and attractive timepieces for over 150 years. They cultivate a reputation for gold-class designs and forward-thinking styles. Because of the label's longevity, you know you are getting top quality without paying top dollar.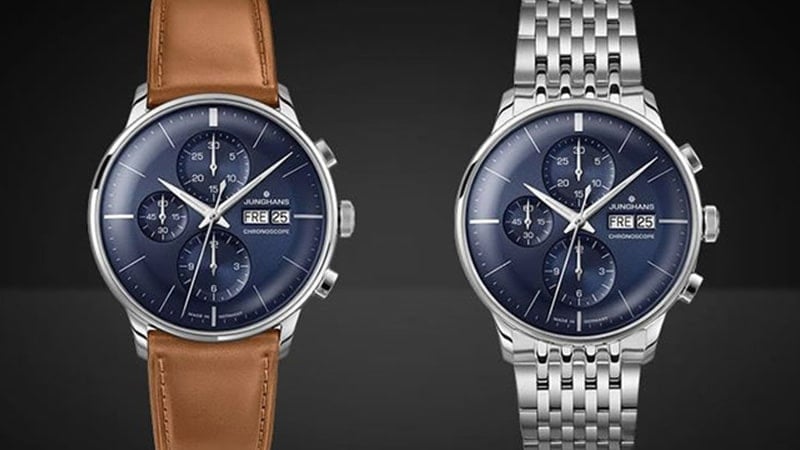 18. Tsovet
Another Cali-born brand, Tsovet uses creatives from various fields to help engineer and design their timepieces. This results in truly unique, stunning, modern yet classic watches with innovative technology and impressive features. Tsovet manufactures high-quality, durable, and stylish watches at great prices.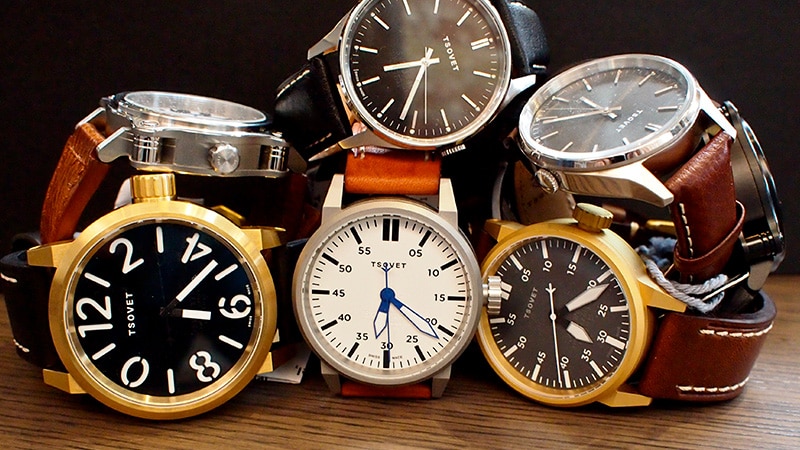 19. Guess
With designs that are so distinctively Guess, you can spot their watches from a mile away. They have always been major players in the designer timepiece game, and with their innovative technology and modern styles, it is easy to see why.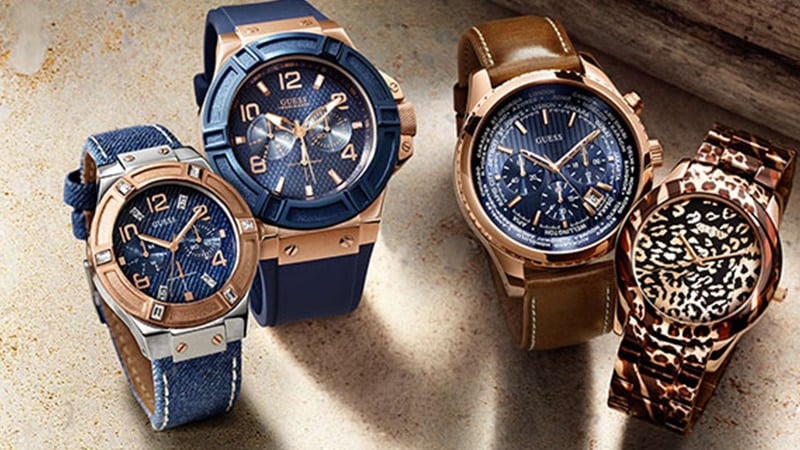 20. Swatch
Swatch, an abbreviated word for a Swiss watch, create artistic, fashionable, and forward-thinking watches. The brand has used its affordable prices and innovative and daring technology and designs to capture the youth culture.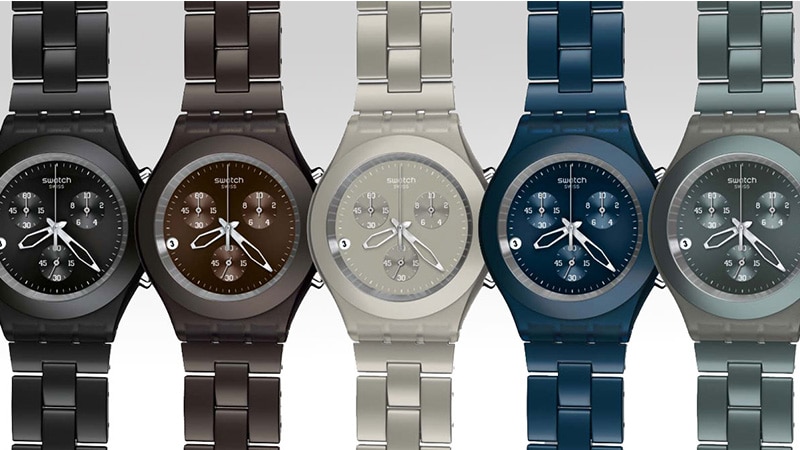 21. Skagen
Skagen could be mistaken for an underground Scandinavian watch label. However, they are actually made in America and are a subsidiary of Fossil. Their intelligent and sophisticated designs certainly have undertones of Scandi-influence. They are minimalistic yet still distinguishably-designed top-quality timepieces.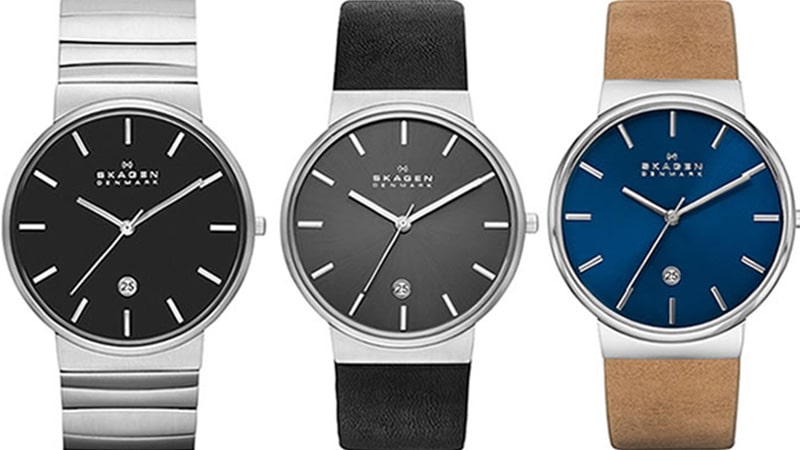 22. Shinola
Coming straight out of Detroit, all Shniola watches are made in America. They are hand-built using the most advanced technology and retailed at very affordable prices. Their timepieces are eloquently designed and expertly crafted to ensure they are both beautiful and made to last.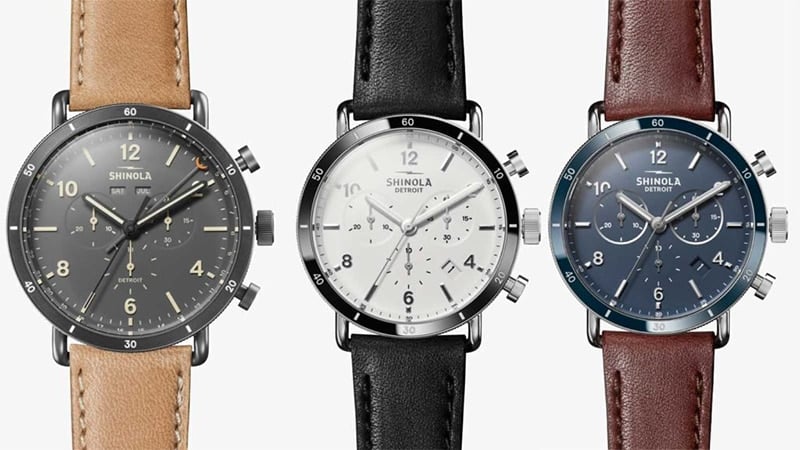 23. Oris
Oris has been manufacturing Swiss luxury timepieces since 1904. Today, the brand's range consists of stylistic and innovative mechanical watches. However, there are still some vintage quartz watches floating around if you can get your hands on one.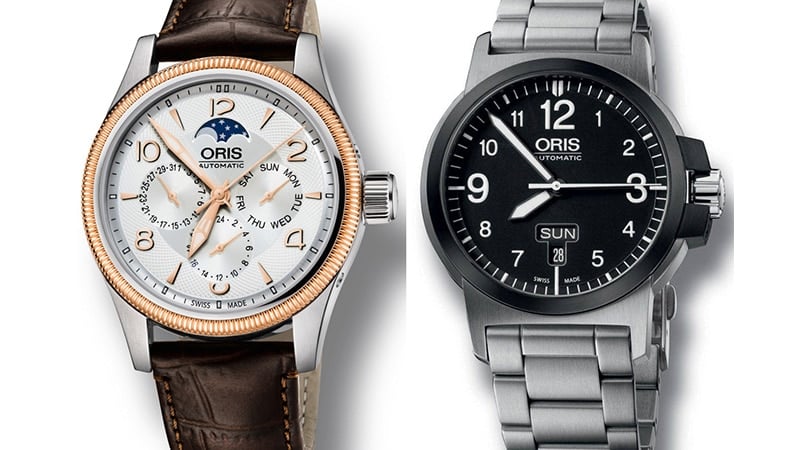 24. Daniel Wellington
Filip Tysander founded this label inspired by his friend, Daniel Wellington's simplistic style and penchant for vintage watches. The range includes an extensive offering of well-priced timepieces featuring minimalistic and refined designs with interchangeable straps. All watches have traditional NATO straps with faces in a variety of colors and patterns.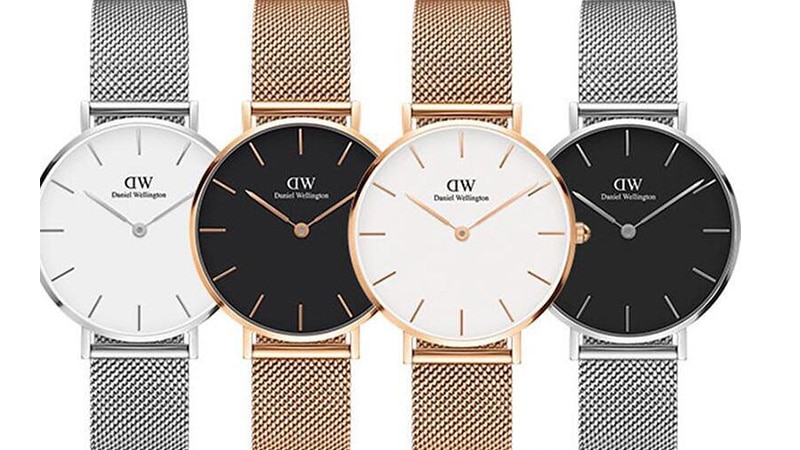 25. Fossil
Fossil doesn't just make stunning and distinctive timepieces, they are also passionate about sustainability and strive to reduce their environmental impact. The brand offers affordability without compromising on style. For those that care about the planet, you can look and feel great while wearing one of the timepieces.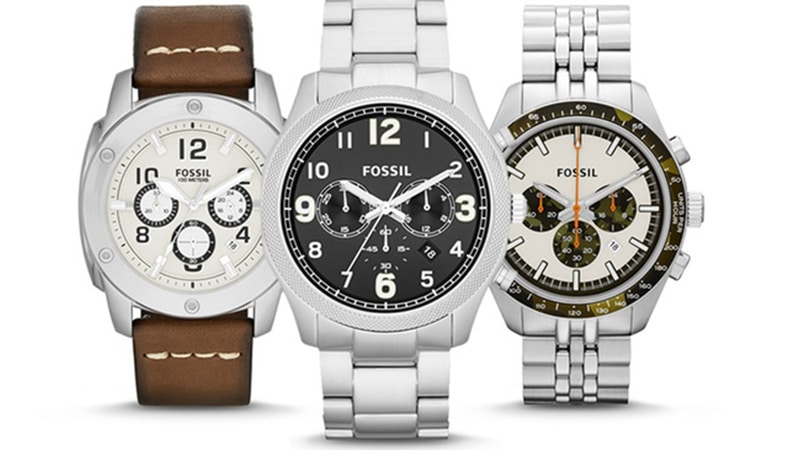 26. Nordgreen
Designed by Jakob Wagner, who has worked with the likes of Bang & Olufsen, Nordgreen is a Danish brand on a mission to deliver Scandinavian design to the world. Offering cool, minimalistic timepieces for both men and women, this watch label has modern style covered. Additionally, if you need another reason to shop this brand beyond the style, function, and price tags, take a look at its values. Nordgreen offer a CSR program where people can donate to one of three causes.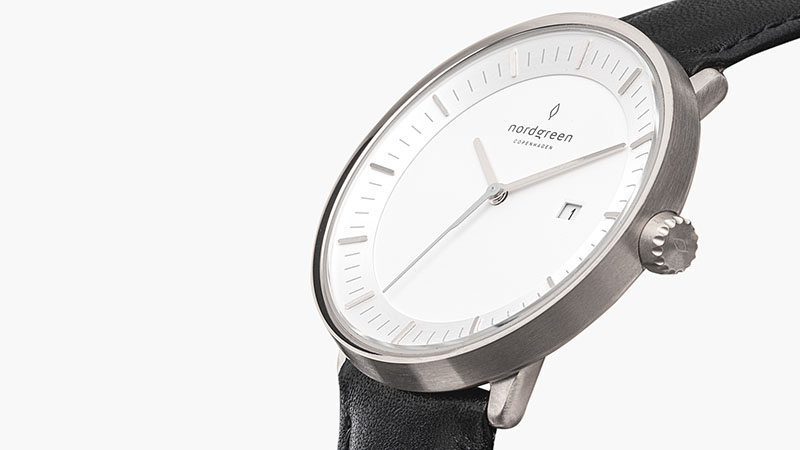 27. Calvin Klein
Calvin Klein is arguably one of the most iconic fashion brands. They're renowned for their signature elegant style and high-quality design, and their timepieces are certainly no exception. With their many sleek designs and color options, CK offer watches with a touch of luxury at a very reasonable price.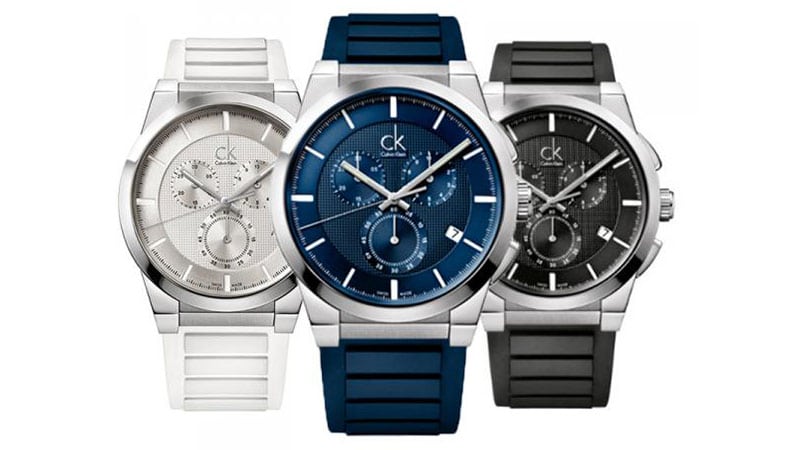 28. Tommy Hilfiger
Tommy Hilfiger just oozes cool so it makes sense that their offering of apparel and accessories would include a range of slick timepieces. Finish off any dressy or casual ensemble with one of their timeless designs complete with the classic Tommy logo of course.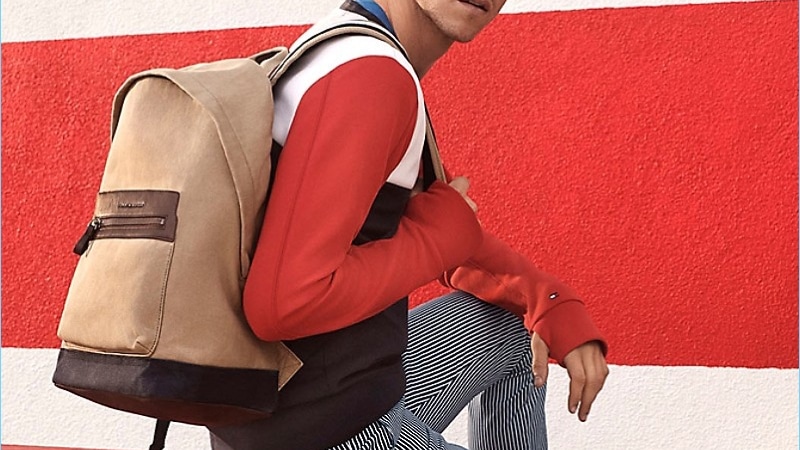 29. Nixon
This Cali-born brand is a popular choice among surfers and skaters. However, Nixon's sleek and minimal designs make them versatile and classy enough to be worn anywhere from the beach to the ballroom. Customers can choose from an extensive range of color, dial, and strap options all with the distinct Nixon vibe.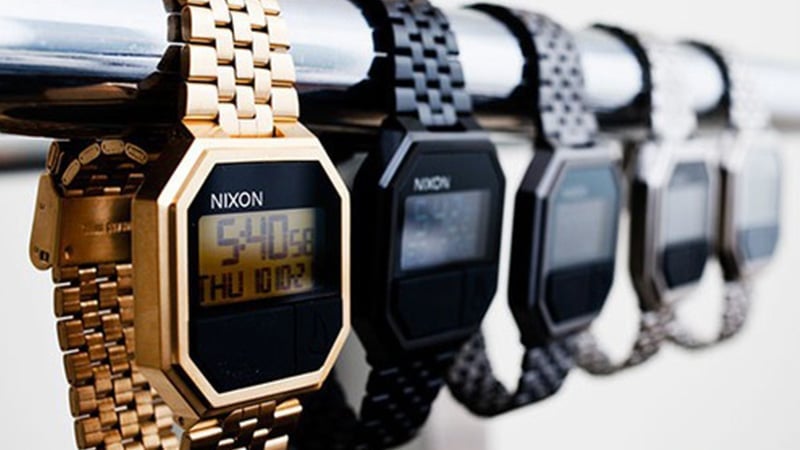 30. Uniform Wares
Uniform Wares makes watches for the minimal man. They are sleek, timeless, and elegant and available in an extensive range of muted colorways and simple styles. They have all the class of a classic timepiece and all the functions of a modern watch.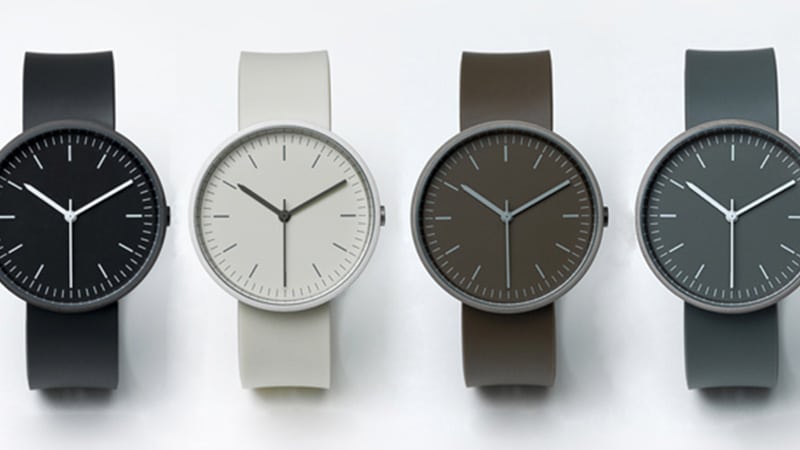 31. TOKYObay
Since 1991, TOKYObay has been bringing us their particular style of fashionable and functional accessories. What makes these watches so unique is the blending of elements from the co-founders' two cultures, one from Tokyo and one from the Bay area of San Francisco.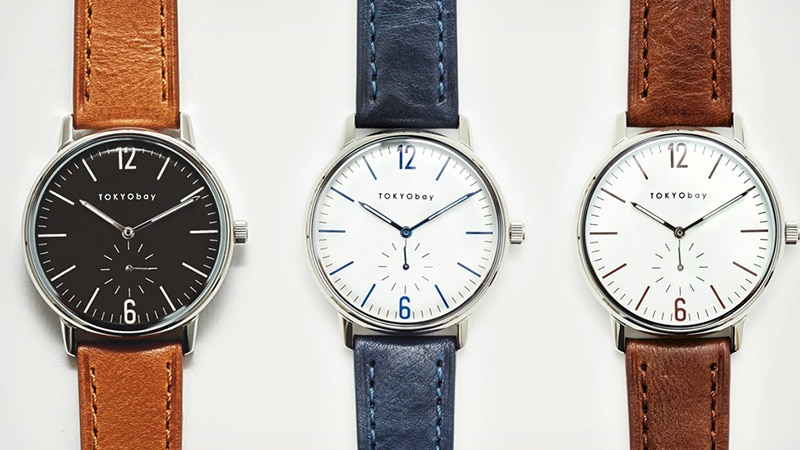 32. Farer
Named for the icon British explorers and their vessel, Farer is continually striving to develop attractive and innovative timepieces. Their watches are bold in color with contrasting textures, inspired by the halcyon era of watchmaking. Farer watches combine high-quality craftsmanship at affordable prices.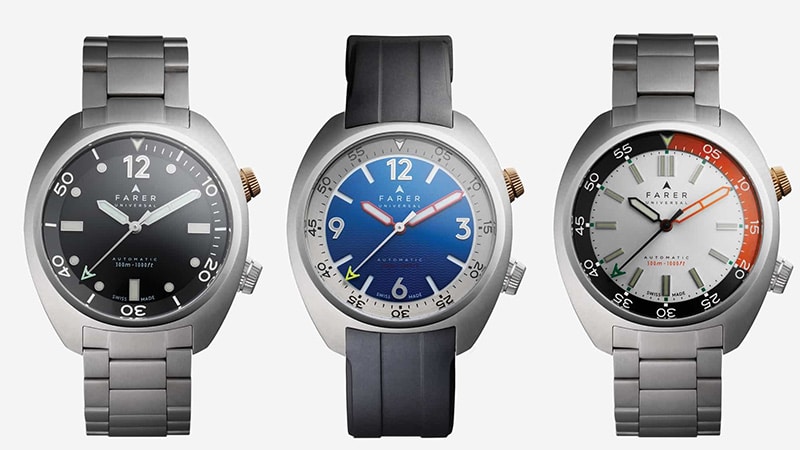 33. MVMT
MVMT's offering includes a stunning line up of timepieces with clean, minimalistic designs. The range mostly comprises muted colors with simple faces and leather or metal straps. They are classic yet modern, making them timeless and versatile watches. Their simple aesthetic makes them ideal for casual and dressy looks.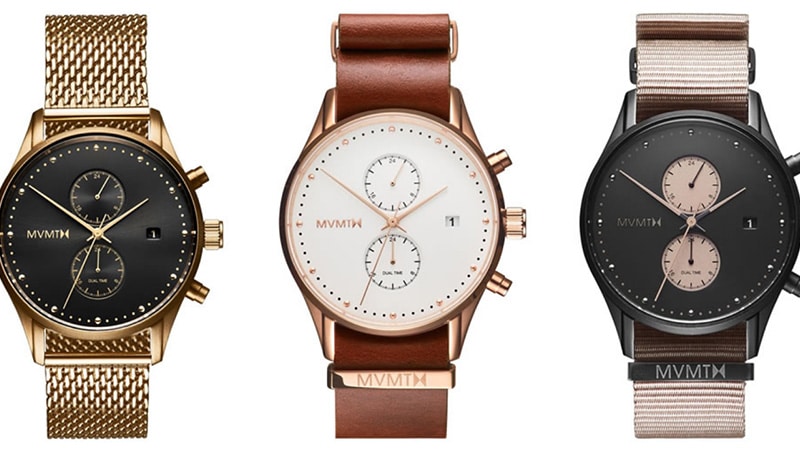 34. Rotary
Founded in La Chaux-de-Fonds in the birthplace of horology, Rotary now operates out of London. The brand has a rich history of crafting stunning, practical, and high-quality timepieces rivaling any Swiss watch on the market. With extensive designs including steel and textured leather, you'll be sure to find a Rotary watch to suit your style.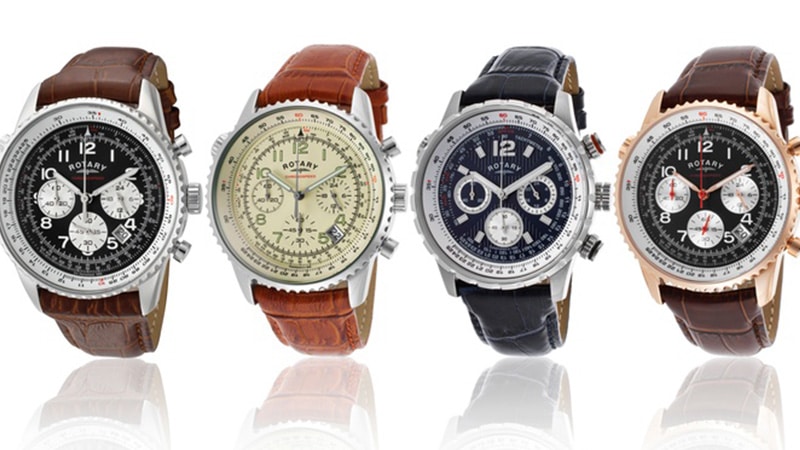 Affordable Watches FAQs
What is the cheapest luxury watch brand?
Brands like TAG Heuer, Cartier, and Omega balance luxury features with a lower price point. However, many high-end luxury watch brands have lead-in models that can cost anywhere between $2000-$5000, which is affordable in the scheme of luxury watches. Examples include the Breitling Colt, Rolex Oyster, and Chopard Mille Miglia. Lastly, buying a second-hand watch is also a great option if you're looking for a cheaper luxury timepiece.
What are good affordable watch brands?
Some of the best affordable watch brands include Citizen, Timex, Alpina, Invicta, Victorinox, Seiko, Hamilton, Nixon, Stuhrling, Casio, Tissot, and Jack Mason.
SUBSCRIBE TO OUR NEWSLETTER
Subscribe to our mailing list and get interesting stuff and updates to your email inbox.