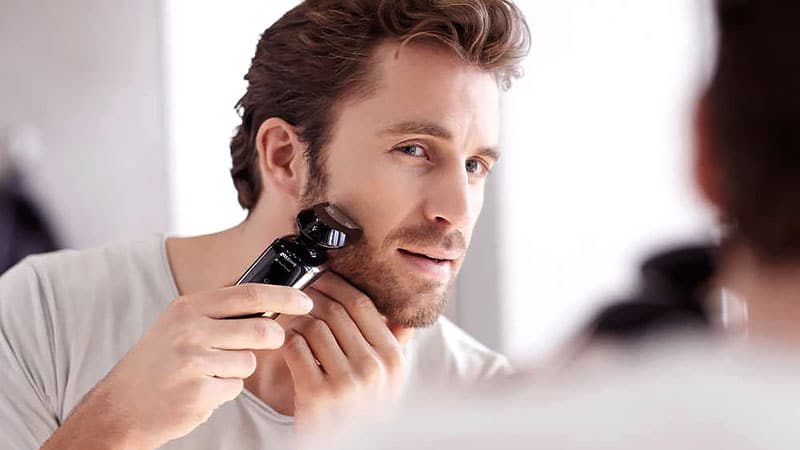 While there are countless ways that technology has improved our everyday lives, the electric shaver stands out for male grooming. Today, more and more gents are choosing an electric shaver over a manual razor for its convenience and ease. Although manual razors do still provide the closest shave, electric shavers have advanced to a very close second. On top of that, the time-saving and skin-friendly natures of these devices make them a worthy choice for the modern man, as long as he chooses the right one.
How to Choose the Best Electric Shaver
Shaving is an important part of a gent's grooming routine, and choosing the right electric shaver is essential to achieving the best results. Today, there's a wide variety of electric shavers on the market with an option to suit every man. Rotary and foil razors are the two types to choose from before you get down to the details. Which one you choose can be decided based on your beard growth, skin type, and preference. After that, choosing which shaver is the best for you becomes more complicated with cutting performance, wet and dry capabilities, cleaning and charging systems, portability, and battery life all to consider.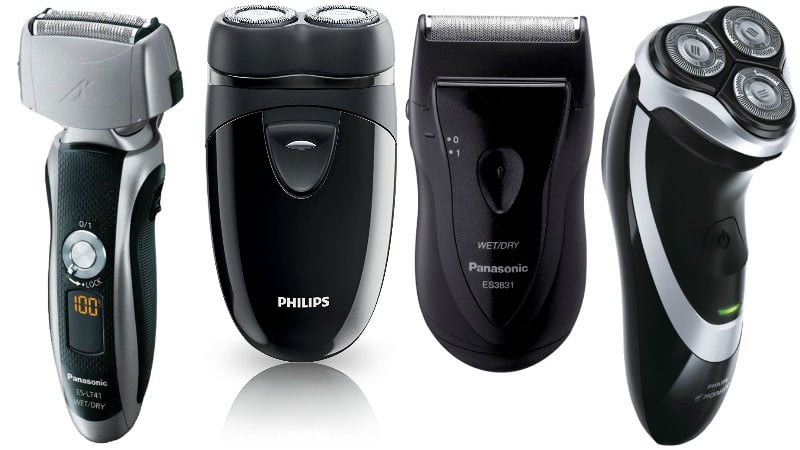 Foil Shaver
Foil shavers are commonly made up of a series of blades underneath a metallic foil. Featuring oscillating blades, foil shavers work by keeping the foil still while the cutting block moves side to side. Ideal for cutting short and fine hairs, these shavers should be used in a vertical, long motion over the face and neck. If you have sensitive/dry skin that's prone to irritation, you may find a foil shaver is best for you. Although these shavers don't tend to be as proficient at shaving around the contours of the face as rotary razors, they are softer on your skin. On top of that, they also work well in conjunction with beard trimmers for when you want to style your facial hair instead of removing it.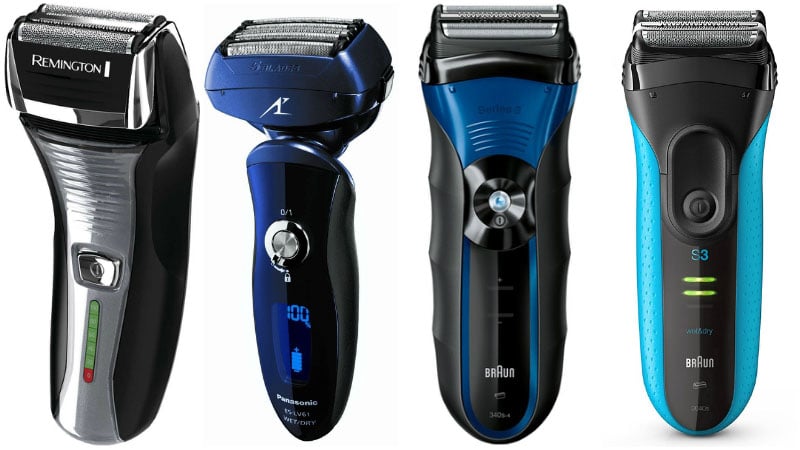 Rotary Shaver
Rotary shavers are commonly made up of three circular cutting heads that form a triangle. Featuring rotating blades, the shaver is an excellent option for gents with thick and long facial hairs or a medium to coarse beard density. Best used in slow circular motions, rotary shavers are designed to glide over the curves of the face and neck without sacrificing shaving capabilities. Although they tend to take some practice to develop an effective shaving pattern, once you are used to the way they work, you will be able to achieve a quick and clean shave. As rotary shavers don't tend to be as gentle on the skin as foil varieties, they are better suited to regular and rough skin types.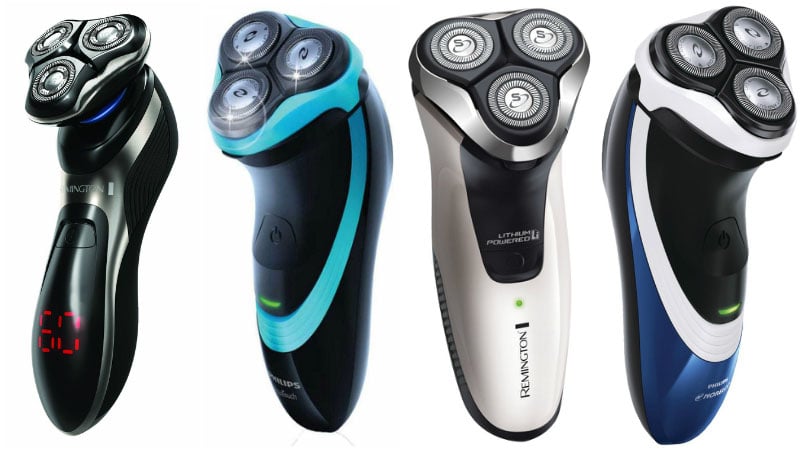 Best Electric Shavers
While choosing the best electric shaver for you is somewhat of a personal endeavour, knowing which ones are the best on the market will undoubtedly help. So you don't have to sort through countless reviews and marketing spiels, here are the electric shavers that will make your grooming routine a pleasure instead of a pain.
1. Philips Norelco Electric Shaver 9300, S9311/87
The Philips Norelco 9300 is Philips' most advanced shaver yet. Not only does this innovative device feature AquaTec technology for a comfortable, dry shave and refreshing wet shave, but it also boasts 8-directional heads that cut up to 20% more hair. This rotary shaver also features blades that are adept are providing a close shave as well as a SmartClean System, which allows for easy maintenance by cleaning, lubricating, drying, and charging the device. On top of that, this sleek gadget offers different speed settings that can be adjusted for different skin types and shaving needs.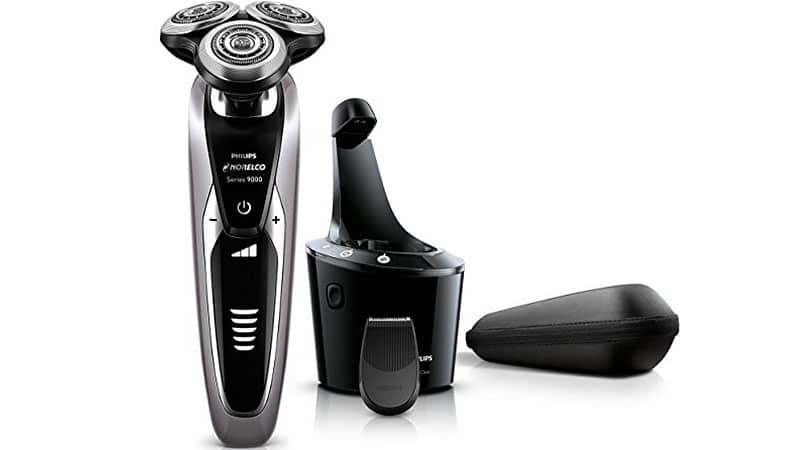 2. Braun Series 9 9290CC Electric Shaver
Coming from the world's number 1 foil shaver brand, Braun's Series 9 9290CC is a wet and dry electric foil shaver. Touted as the world's most efficient and comfortable electric shaver, the Series 9 features SyncroSonic technology that reads and adapts to your beard 160 times per second to provide more power where needed. The shaver's functional design also catches more hair in one stroke, meaning that shaving is quicker and less irritating to your skin.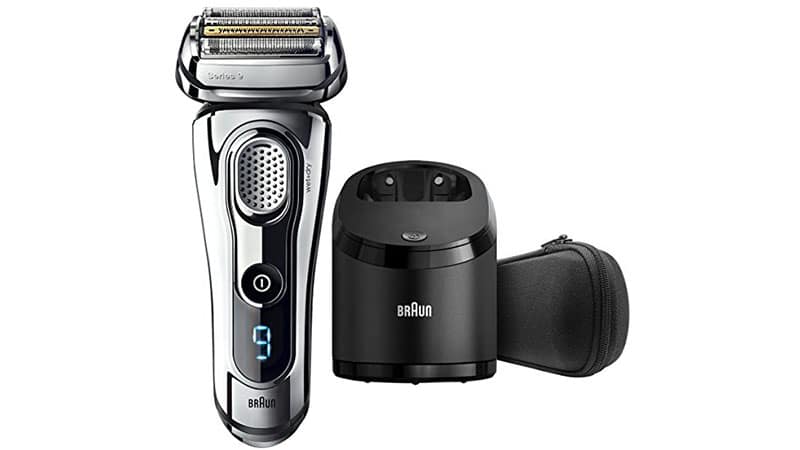 3. Panasonic ES-LV95-S Arc5 Electric Razor
The Panasonic ES-LV95-S Arc5 boasts a five blade shaving system with precision-honed, 30-degree blades for an incredibly close shave. 14,000 cuts per minute create 70,000 cross-cutting actions per minute across the five blades for this fast and efficient grooming gadget. Whether you use it wet or dry, the pivoting head of this shaver will glide smoothly around contours while the foils conform to the shape of your face and neck. Sensors for automatic power adjustments, a cleaning and charging system, pop-up trimmer, and 10-stage LCD are all also included in this very useful shaver.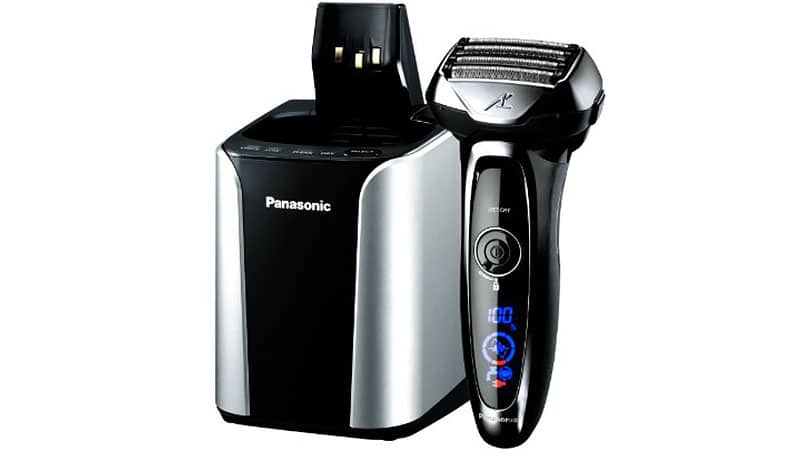 4. Philips Norelco Electric Shaver 8900, S8950/91
The Philips Norelco 8900 features shaver heads that move in 8 directions to cut up to 20% more hair, and Contour Detect Technology to cut up to 30% closer. Also utilising aquatic technology, this rotating shaver provides both a comfortable, dry shave and an invigorating wet shave. To ensure your shaver will never give out half-way through, the 8900 fully charges in one hour and provides a battery level indicator. Additionally, a click-on beard styler with five length settings and a travel lock make this a device top choice.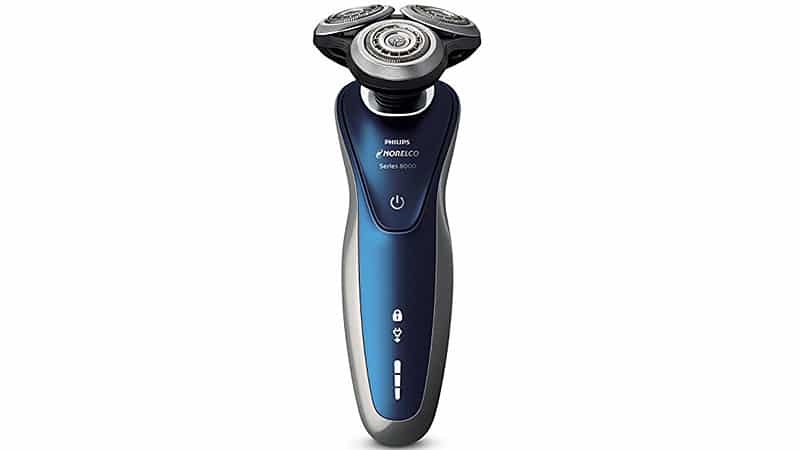 5. Remington F5-5800 Foil Shaver
The Remington F5-5800 Foil Shaver can be used cordlessly or corded for your flexibility and convenience. While the cordless 60-minute runtime will see you through several shaves, if the battery does run out, you can always rely on this device's five-minute quick charge function to provide enough power for one go. Featuring a shaver head that's able to pivot and flex around contours and Intercept Shaving Technology that sits between the foils to pre-trim longer hairs, the F5-5800 promises a close shave. Cleaning's also a breeze with this washable electric shaver. Simply clean it under the tap.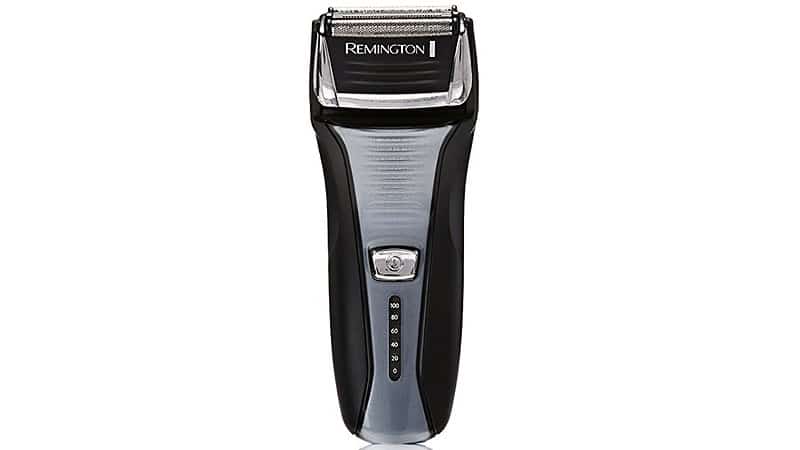 6. Panasonic ES8103S Arc3 Electric Shaver
Arc blades with Nano Technology are what allow the Panasonic ES8103S Arc3 to provide the closest of shaves. The blades make contact with your skin at a 30-degree angle for a clean, fast and gentle shave while the pivoting head gives you consistency all over. Maintaining peak power until the end of the battery charge, this wet/dry shaver makes 13,000 cuts per minutes. It also features a 10-stage LCD to show battery status at a glance and a built-in pop-up trimmer to detail sideburns, moustaches, and beards. When it comes time for cleaning, just turn on the sonic vibration cleaning mode to remove stubble before rinsing under running water.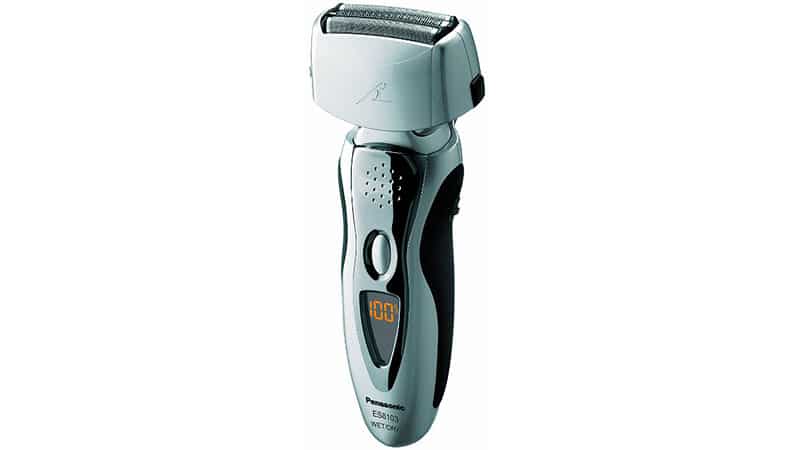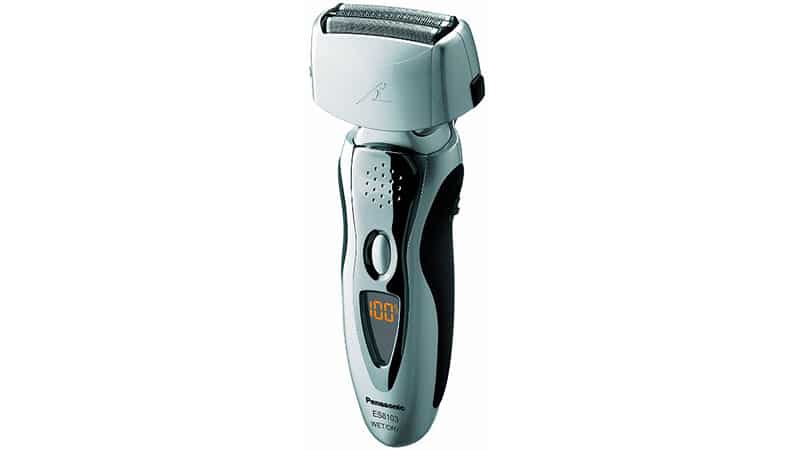 7. Philips Norelco Electric Shaver 2100, S1560/81
Providing the closest electric shave in its class, the Philips Norelco 2100 S1560/81 is as impressive as it is affordable. A fantastic, entry-level electric shaver, this handy gadget features four-direction, Flex heads to shave around curves easily. While this flexibility provides you with a close shave all over, durable, self-sharpening blades will ensure the same great results every time. Consistent maximum power year after year and easy cleaning under the tap also make this shaver well worth its modest price tag.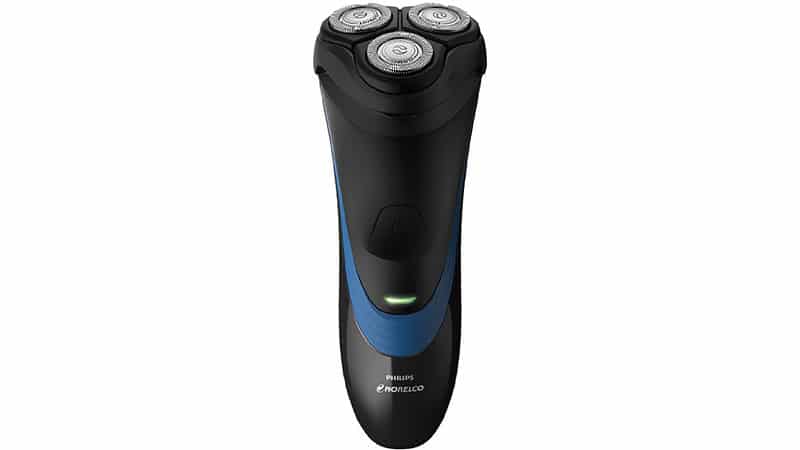 8. Braun Series 3 3040S Foil Shaver
The Braun Series 3 3040S is a wet and dry waterproof, cordless foil shaver. Incredibly smooth on you skin, this shaver features a triple-action cutting system as well as optimised foil to cut hair more easily. The world's number 1 foil shaver brand has also included Micro Comb technology in this model. The technology feeds more strands into the cutting system for outstanding performance and minimised shaving rash. On top of that, this shaver also adapts to facial contours to cut both long and short hairs with every stroke.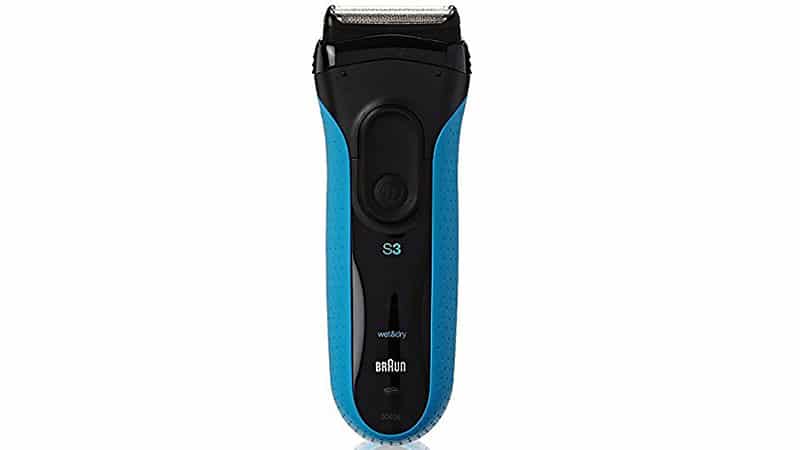 9. Philips Norelco PQ208/40 Travel Electric Razor
When it comes to travel razors, the Philips Norelco PQ208/40 is the best. Allowing you to achieve a clean shave on-the-go, this mini rotary shaver is a must-have for gents who travel. The battery operated device provides an impressive 60 minutes of cordless use. Self-sharpening blades also ensure a close shave from this device while independently floating heads curve to the contours of your face to create consistent smoothness.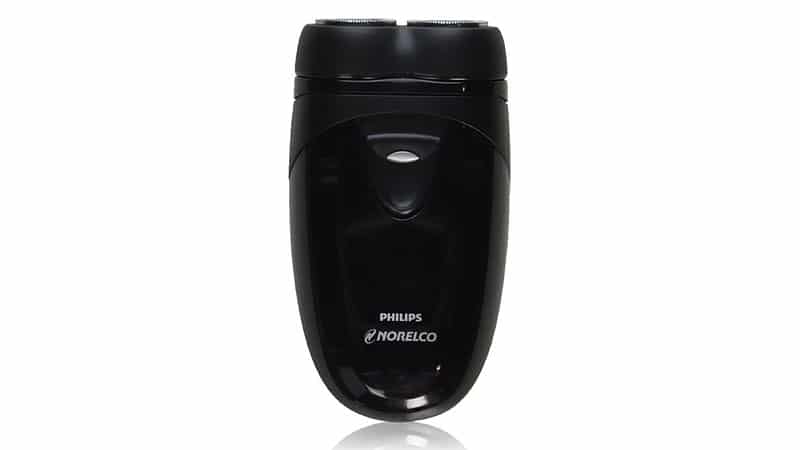 10.Panasonic ES-LA63-S Arc4 Electric Razor
The Panasonic ES-LA63-S Arc4 is an award-winning four-blade electric razor. Equipped with a powerful, Hyper Performance Dual Motor and precision-honed 30-degree Nanotech blades, this impressive device delivers on durability and sharpness. A second motor also vibrates the shaver head up and down to lift and hold strands for an incredibly clean and smooth shave. Additionally, this device offers a pop-up trimmer, 10-stage LCD, and pivoting head for your convenience and comfort.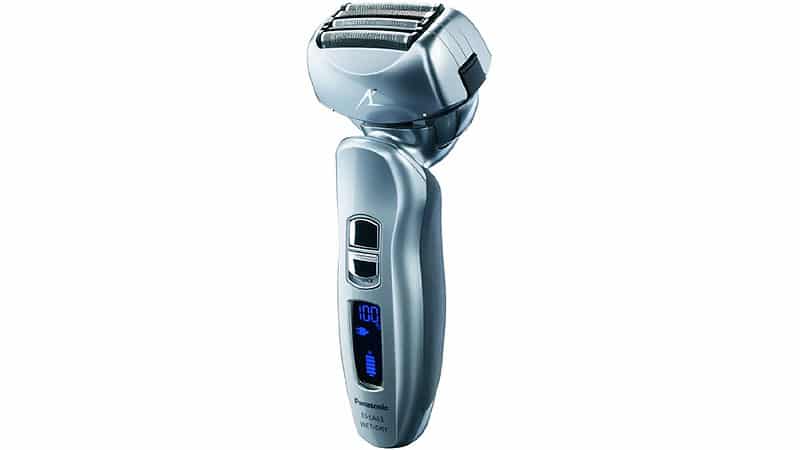 How to Use an Electric Shaver
Before Shaving: Wash your face with warm water and apply shaving oil. If you're using a wet shaver in the shower, consider applying gel or shaving cream.
Shaving: Use one hand to pull your skin taut and the other to shave. Shave against the direction of your hair, moving in circular motions with a rotary shaver or vertically with a foil shaver.
After Shaving: Apply moisturiser (for dry skin) or an aftershave lotion (for oily skin) to help close pores and reduce the risk of ingrown hairs.
Cleaning Your Shaver: Clean your shaver regularly using its auto cleaning system or a shaver cleaning spray. Some devices can also be rinsed under the tap.