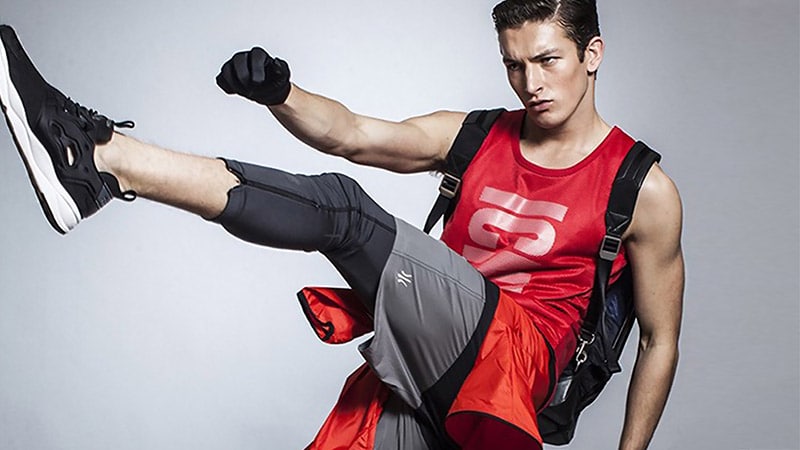 Summer is just around the corner, which generally means that non-attendees of the gym will be starting to reconsider their lack of athletic dedication. If you fall into this category or even if you are a self-professed gym rat, take a quick look through our top 10 gym necessities for every gent which will make gym prep that little bit easier and boost motivation for your summer body.
1. A Versatile Gym Bag
Find yourself a great gym bag that will go well with other casual clothing and won't ruin easily. It's all about functionality, yes, but that doesn't mean that your gym bag shouldn't be perfectly presentable. A larger style is ideal and also try to find one with compartments for your various gym essentials. Black is always a winner and so are the dark grey and navy blue styles. There are plenty of options with longer straps as well as shorter straps; these are ideal for versatility.
2. Great-fitting Sweat Pants
Don't just think of your track pants as lazy, fuss-free options for the gym. A well fitting pair of sweat pants will serve you well for running other errands before and after your gym session, as they are more versatile and a whole lot more presentable. Find streamlined versions that will be comfortable and be mindful of the fabric that they come in- don't just opt for a cheaper alternative as a durable pair will see you through multiple months.
3. Simplistic Gym Clothing
Keep things simple in terms of style and most importantly, don't over complicate things when it comes to colour. Black t-shirts and shorts are your best bet when it comes to gym wear, so find options that will fit you perfectly and won't highlight your sweat after a longer session. Much like black, greys and navies are also good options, and look presentable for your before and after gym excursions.
4. Durable Runners
Maybe the only acceptable place to wear runners (outside of your outdoor fitness endeavours), the gym calls for a steady and stable shoe that will allow you to maximise your workouts. While we do advocate for a functional, steady runner, try finding ones in very simple styles and classic colours. Black and white will exist well with your plain-coloured gym wear and are timeless.
5. Progress Monitors
Having a fitness monitor will allow you to see how far you've come and how much longer you have to reach your goal. After all, the gym isn't just about looking great; it's about feeling great. Monitors these days track how many calories you've burnt, your heart rate and keep tabs on other simple but important analytics. You can find monitors in many colours which will complement your other essentials.
6. A Great Fragrance
To completely freshen up after a long workout you will require a shower, but for those who prefer one at home, a good deodorant and fresh fragrance will serve you well between the gym and your personal bathroom. Ones with light, fresh notes are perfect for after workouts and won't totally overwhelm people that pass you by. Ensure you also bring a clean towel with you and that you are constantly washing everything; after all, cleanliness is next to godliness.
7. 

In-Ear Headphones
Motivation is the most important thing when it comes to your gym efforts. Sure, you can show up and look interested in what you're doing, but if you are not feeling motivated believe us that you will get absolutely nothing done. That is why in-ear headphones is an integral necessity – beats will keep you going and get your heart rate pumping with tripping over any cords.
8. A Resilient Water Bottle
For any type of workout, your hydration is pivotal which means that you should most certainly invest in a good water bottle. It obviously should be BPA free if it is plastic and it also should also be most functional. A clear bottle is ideal and practical. Just ensure that the lid won't leak; the last thing you will want is wet gym gear after you've haphazardly thrown it in your bag.
9. A Trusty Hoodie
Yes, it is an obvious one, but still imperative. A great hoodie should be comfy, minimalist and very durable. Brands like Nike do great versions in simple black and white and will allow you a great deal of wear even outside of the gym.
10.  Keep Good Posture
Sure, it's an intangible necessity, but still an essential gym must-have nonetheless. Good posture will ensure that you are not only executing circuits and individual exercises correctly but will also prevent back pain and will ensure you will visually look fitter. Believe in the power of great posture to make your proportions look leaner and well shaped. As a bonus, it will give your upper body a helpful boost.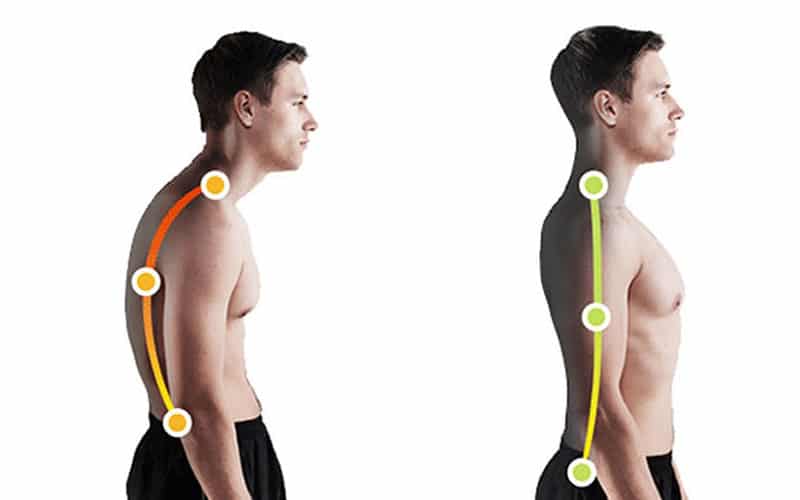 SUBSCRIBE TO OUR NEWSLETTER
Subscribe to our mailing list and get interesting stuff and updates to your email inbox.