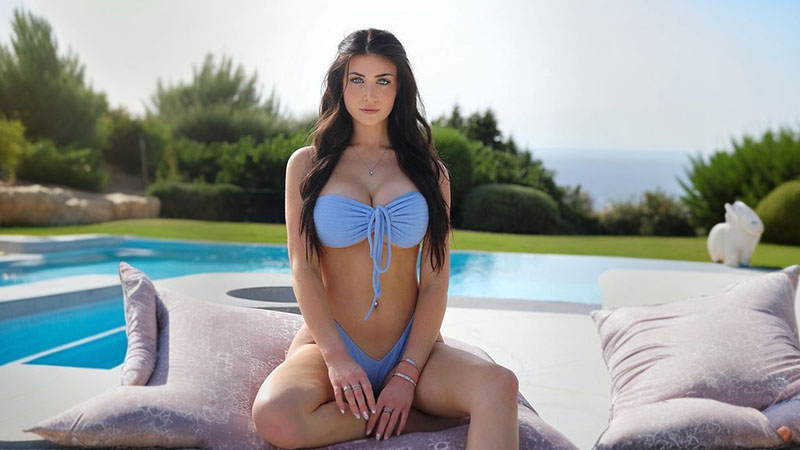 Jessica Bartlett is a multi-talented American model, Instagram star, and entrepreneur. Through her modeling work, she has gained a loyal following on Instagram, where she shares alluring photos that captivate her audience. Additionally, she has ventured into the world of entrepreneurship with the launch of her very own Verge Agency. Jessica also uses her social media platforms to promote different brands, as seen in her work with Boutine Los Angeles. With her striking blue eyes and boundless potential, it's no surprise that she is quickly making a name for herself across the digital world. Whether you're a die-hard fan or simply curious about this blonde beauty, you'll find all the details on Jessica's career, height, net worth, and more in this article.
RELATED: 50 Hottest Women in the World

Jessica Bartlett Facts
| | |
| --- | --- |
| Name: | Jessica Bartlett |
| Age: | 26 |
| Date of Birth: | October 24, 1996 |
| Birth Place:  | Paso Robles, CA, USA |
| Religion: | Christianity |
| College | UC, Berkely |
| Eye Color: | Blue |
| Hair Color: | Dark Brown |
| Zodiac Sign: | Scorpio |
| Height: | 5'5 inch/ 165 cm |
| Weight: | 132 lbs / 60 kg |
| Net Worth: | $1 million (Estimated) |
| Relashionship Status: | Single |
| Profession: | Model, entrepreneur and social media influencer |
| Instagram: | @jessicambartlett |
| Management Agency: | vergeagency |
| Onlyfans | No |
Who is Jessica Bartlett?
Jessica Bartlett is an American model born in California in 1996 who has already achieved so much at just 26 years old. Her captivating blue eyes and stunning physique make her a natural for modeling work, and her social media presence is nothing short of impressive, with over 1.4m followers on Instagram. With many fans eager to see her sizzling snaps, Bartlett has quickly accrued a reputation as a go-to influencer for brands looking to expand their reach. One notable campaign she took part in was promoting Boutine Los Angeles, showcasing her ability to make any product look good. She even got together with other social media stars like Kiki Passo and Mikayla Demaiter for photoshoots. Bartlett is also an entrepreneur, having launched the Verge Agency. With so much under her belt already, it's clear that this formidable woman has no intention of slowing down.
Jessica Bartlett's Net Worth
Jessica Bartlett has become a prominent figure in the fashion industry, with a net worth estimated at $1 million. Her successful career in modeling has been one of her primary sources of income, however, she has shifted her focus towards her business ventures. Although she isn't modeling as actively lately, her business has flourished and contributed greatly to her net worth. Despite the lack of information on other potential income sources, it's clear that Jessica's entrepreneurial spirit and dedication have been key factors in her success. It will be exciting to see where her endeavors take her in the future.
Jessica Bartlett's Education
Jessica Bartlett is a driven young woman who knows how to achieve her goals. From a young age, she was drawn to the world of cheerleading, and quickly made a name for herself as a star member of the California All Stars Snipers team. Over the years, she continued to hone her skills, eventually moving on to compete with the California Allstars Black Ops team. But cheerleading wasn't the only thing on her mind – Bartlett was also serious about her education. In 2018, she graduated from the University of California, Berkeley with a degree in Political Science. During her time at Berkeley, she was an active member of the Alpha Phi sorority, making connections and forging lifelong bonds along the way.
Jessica Bartlett's Family
Jessica's decision to pursue a career in modeling may have been influenced by the loving family she was born into. Her mother, Alicia Giordano, is a realtor and broker associate in Paso Robles, California. Although we do not know her father's name, his initials are T.W.B. She also has two younger brothers, Josh and Sam Bartlett. Josh shares his sister's passion for sports, adding another common interest to the family dynamic. It's heartwarming to see the family bond in the pictures posted online, especially the ones featuring their adorable dogs. With such a supportive family behind her, it's no wonder Jessica exudes confidence on the runway.
Jessica Bartlett's Beauty
Jessica's unique appeal as a model goes far beyond her striking hourglass figure. What sets her apart is her combination of long, raven hair and crystal-blue eyes that leave an unforgettable impression. Despite her enviable stature in the industry, Jessica remains down-to-earth at heart – a quality that shines through in her confident yet approachable poses. When she graces her Instagram with her stunning lingerie or bikini shots, or when she dons fashion clothing that accentuates her curves, it's clear she is one of a kind.
Jessica Bartlett's Boyfriend
Jessica Bartlett's relationship status may be a mystery to most, but it's clear that she is focused on building her brand and padding her wallet before settling down. While her looks are enough to turn heads, Bartlett isn't interested in just dating anyone for the sake of it. She's searching for someone who is a true match and won't settle for someone who doesn't meet her standards. In the past, she's been linked to Jon Katches, with whom she attended prom. But for now, Jessica is content to keep her options open and focus on her own success.
Jessica Bartlett FAQ's
Is Jessica Bartlett married?
As of June 2023, Jessica Bartlett remains unmarried and not in any relationship.
How old is Jessica Bartlett?
Jessica Bartlett is 26 years old as of 2023.
What is Jessica Bartlett's net worth?
Jessica Bartlett's net worth is estimated to be $1million
Jessica Bartlett's Bikini Photos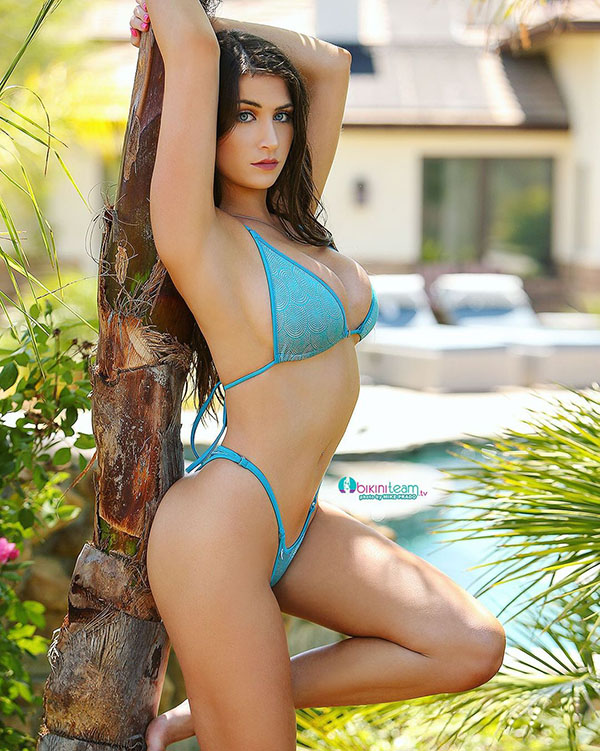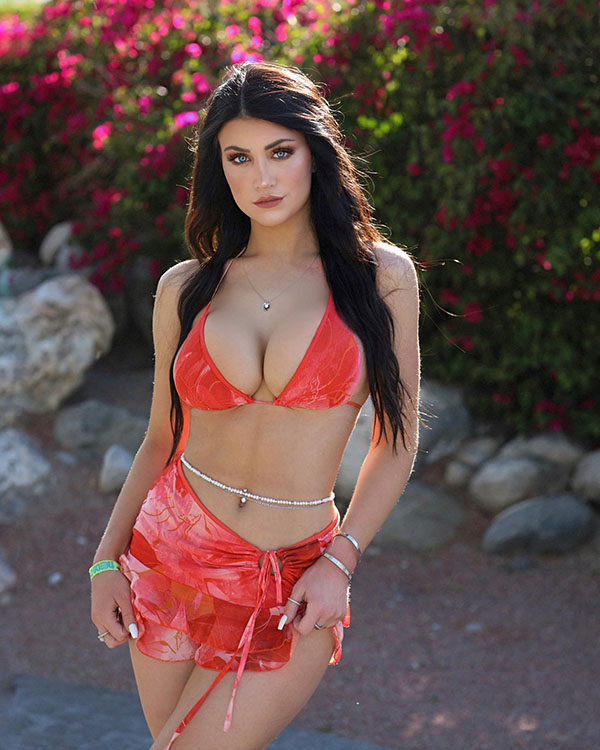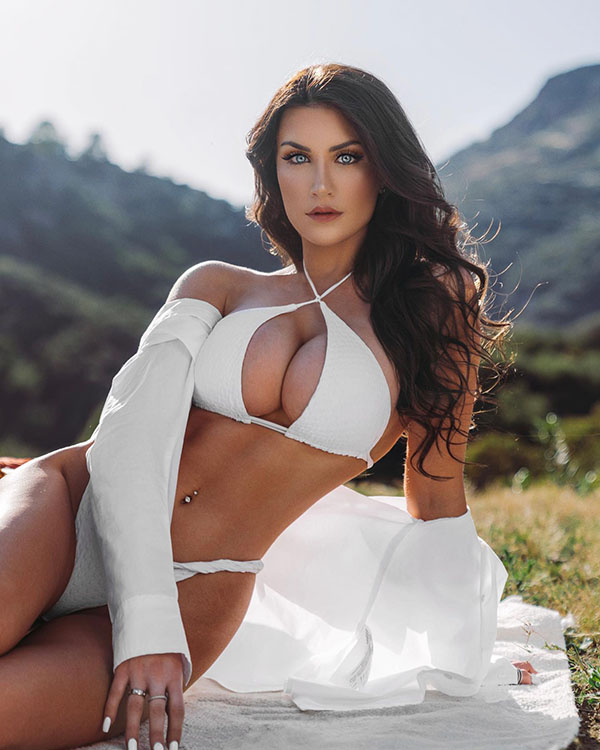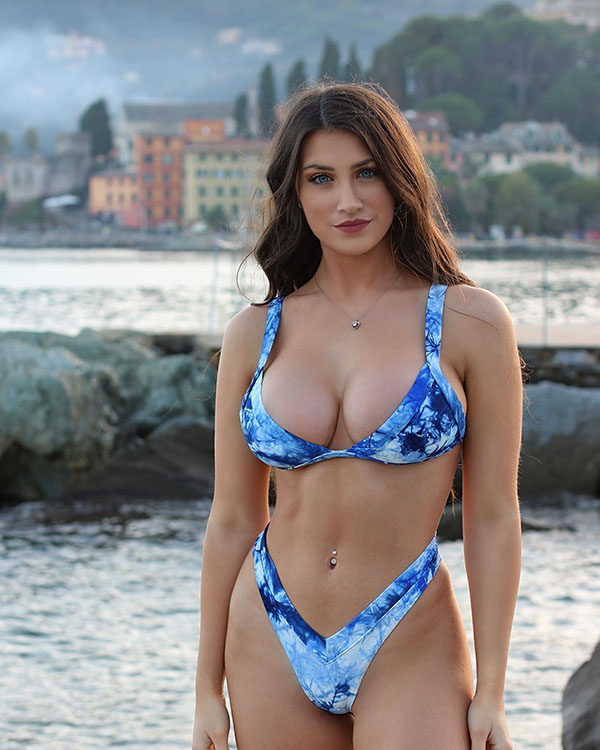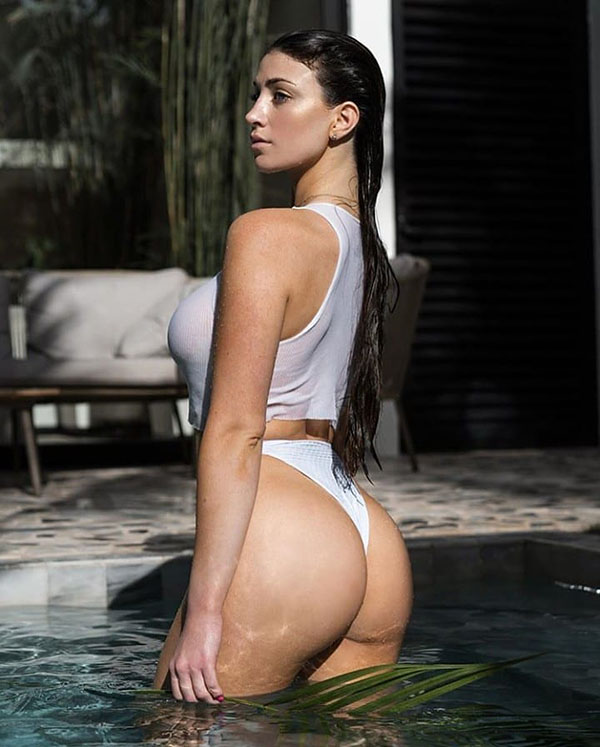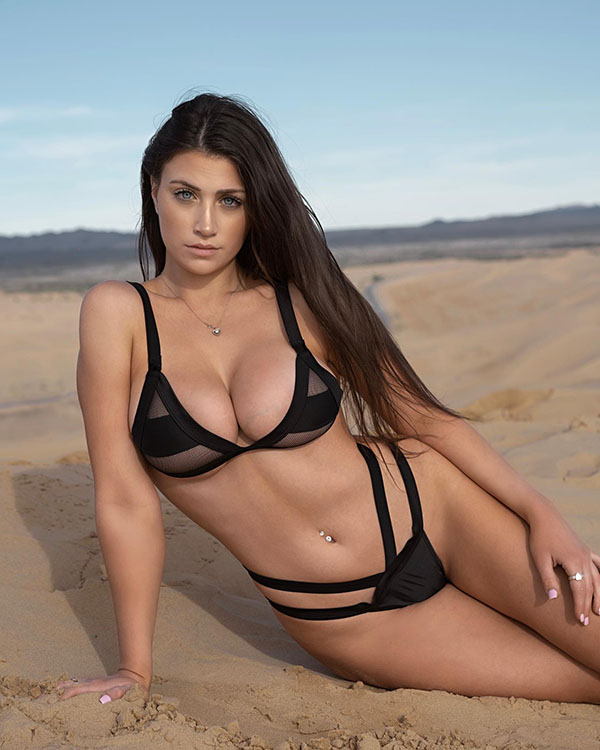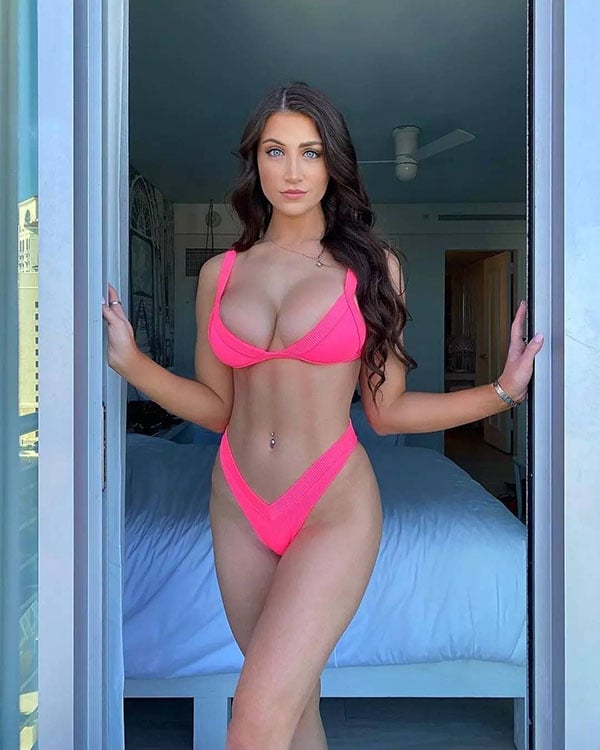 SUBSCRIBE TO OUR NEWSLETTER
Subscribe to our mailing list and get interesting stuff and updates to your email inbox.