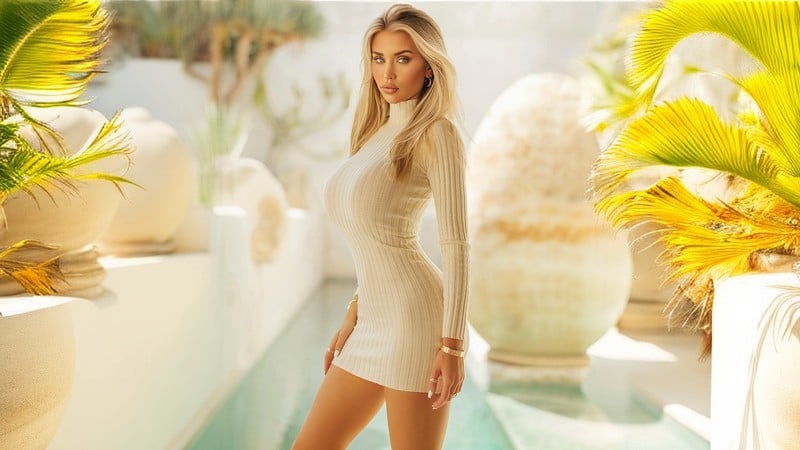 Mikayla Demaiter is a former ice hockey player, model, and social media sensation. Though she used to pursue a career in hockey as a goalkeeper, her passion for modeling led her to leave the sport behind. Now, Demaiter has turned her focus to Instagram, where she frequently posts gorgeous photos of herself and her life. If you're a fan of Mikayla, you're in luck – we've got all the juicy details about her life, from her height and age to her social media presence and more. So sit back, relax, and get ready to learn all about one of the hottest social media influencers in the game.
RELATED: 50 Hottest Women in the World
RELATED: 50 Hottest Women in the World
Mikayla Demaiter Facts
| | |
| --- | --- |
| Name: | Mikayla Demaiter |
| Age: | 22 |
| Nationality: | Canadian |
| Birth Place:  | Chatham, Ontario, Canada |
| Religion: | Christianity |
| Eye Color: | Blue |
| Hair Color: | Blonde |
| Zodiac Sign: | Taurus |
| Height: | 5'4 inch/ 162 cm |
| Weight: | 117 lbs / 53 kgs |
| Net Worth: | $1.7 million (Estimate) |
| Relashionship Status: | Dating |
| Profession: | Former hockey player / model |
| Instagram: | @mikaylademaiter 2.3m followers |
| Twitter: | @mikaylademaiter 945k followers |
| Tiktok | @mikaylademaiterr 1.9m followers |
| Onlyfans: | @mikayladvip |
| Playboy: | @mikayla |
Who is Mikayla Demaiter?
Mikayla Demaiter was born on May 14, 2000, in the small town of Chatham in southeastern Ontario, Canada. She later spent her entire teenage life in Woodbridge, Ontario. From a young age, she found love in two things, boating, and hockey. Her passion for hockey was the strongest, and she was determined to showcase her skills on a team. She succeeded in doing so with the Bluewater Hawks team, a part of the Provincial Women's Hockey League, before pursuing a modeling career. Mikayla realized that her time as a hockey player had come to an end at just 19 years old. She took to Instagram to share her decision with fans and followers, saying farewell to the sport that had once been her number one focus. While her journey in hockey may have come to a close, her determination and drive to succeed have found new glory in modeling.
Mikayla Demaiter's Ice Hockey Career
From a very young age, Mikayla Demaiter knew that she wanted to play hockey. At the age of nine, she found her calling as a goalie and joined the Provincial Women's Hockey League as part of the Bluewater Hawks Girls Hockey Association in Strathroy. This association is known as the highest level of junior women's amateur hockey in Ontario, and she was more than happy to dedicate herself to the sport she loved. During her career, she had a saving percentage of a staggering 0.909%, which is awe-inspiring. Sadly, she had to retire from hockey in June of 2019 after having a major knee surgery that prevented her from continuing her journey as a hockey player.
Mikayla Demaiter's Modeling Career
Mikayla's decision to retire from hockey came as a surprise to her fans. She decided to test the waters in the modeling industry and began posting photos on Instagram. Little did she know, her pictures would quickly go viral, earning her million followers and countless offers from famous brands and agencies. As a result, she's now working as a successful freelance model and has collaborated with well-known brands like Nude Swim, Manscaped, and UrbanPlanet. Her journey towards success didn't stop there, as she signed on with one of the world's leading talent management agencies – Verge. Mikayla's unexpected step toward retirement was a step in the right direction to achieving her dreams as a model.
Mikayla Demaiter's Social Media Success
If there's one thing we can say about Mikayla Demaiter, she doesn't shy away from the spotlight. This stunning Canadian model has built a massive social media following, with over 2.3 million people hanging on her every post on Instagram. But it doesn't stop there. Not content with just one platform, Mikayla has also made a name for herself on Twitter and TikTok. With more than 945K followers on Twitter and over 1.9M fans on TikTok, it's clear that people can't get enough of this rising star. Whether she's striking a pose or showing off her moves in a lip-sync video, it's impossible not to be captivated by Mikayla's online presence. With numbers like these, it's clear that this talented influencer will only keep climbing higher and higher in the social media stratosphere.
Mikayla Demaiter's Net Worth
She may have retired from hockey, but Mikayla Demaiter's influence and career in the sports industry are far from over. As a SportX influencer and ambassador, she inspires and motivates others to pursue their athletic dreams. But that's not all – her modeling career earns her a hefty amount from modeling campaigns and social media postings. While her exact net worth remains a mystery, there's no doubt that this talented athlete-turned-influencer is building an impressive legacy.
Mikayla Demaiter's Relationship
Mikayla Demaiter's beauty and fame have charmed many and sparked curiosity about her love life. Though she has been tight-lipped about her relationships, her romantic status was recently unveiled when her partner posted a picture of them on his Instagram account. To the delight of many, Mikayla is dating Kurtis Gabriel, a professional ice hockey player for the Toronto Maple Leafs. In the picture, the two seem pretty content and close to each other. It's unclear how long they had been dating, but their romance was officially announced in 2020. Fans can't get enough of this gorgeous couple.
Mikayla Demaiter FAQ's
Why did Mikayla Demaiter retire from hockey?
Mikayla Demaiter underwent a significant knee surgery, which prevented her from continuing her hockey career.
Is Mikayla Demaiter married?
Mikayla Demaiter is currently dating Toronto Maple Leafs' player Kurtis Gabriel. While the two are in a committed relationship, they are not currently married.
Did Mikayla Demaiter Get Plastic Surgery?
While Mikayla Demaiter's model appearance has changed since her foray into the modeling world, she has never confirmed rumors of having any cosmetic surgeries.
Mikayla Demaiter's Photos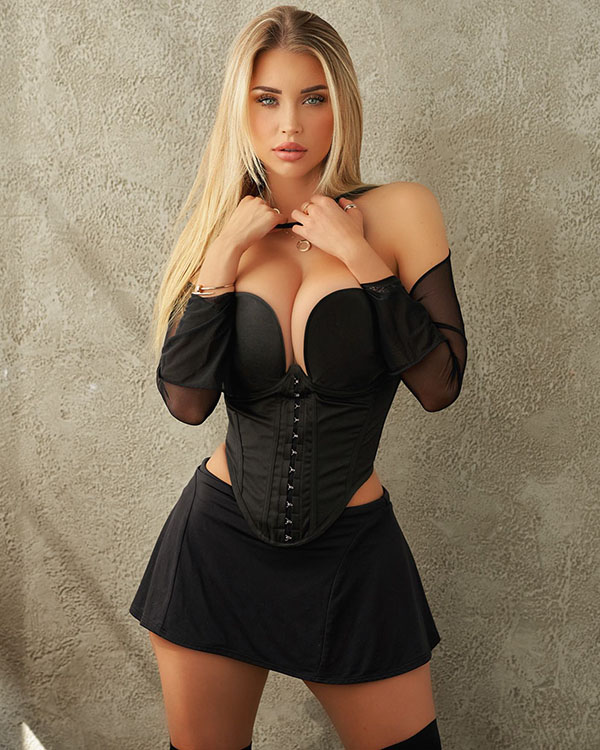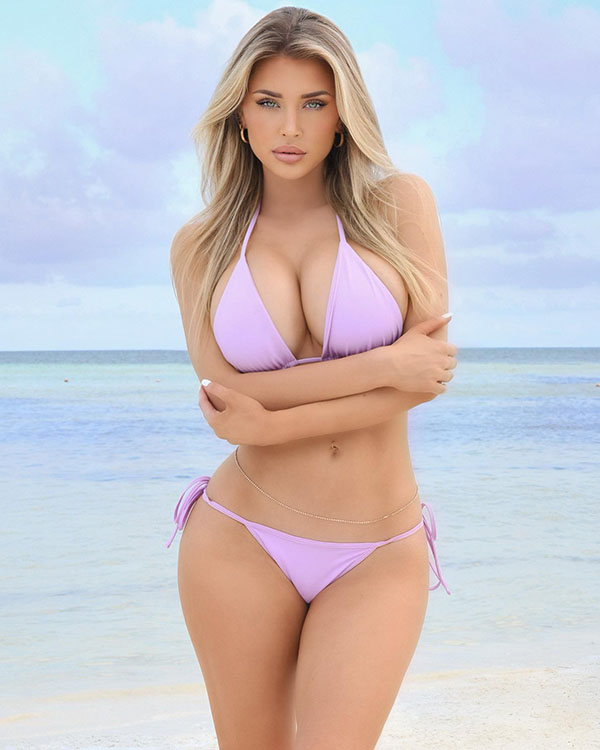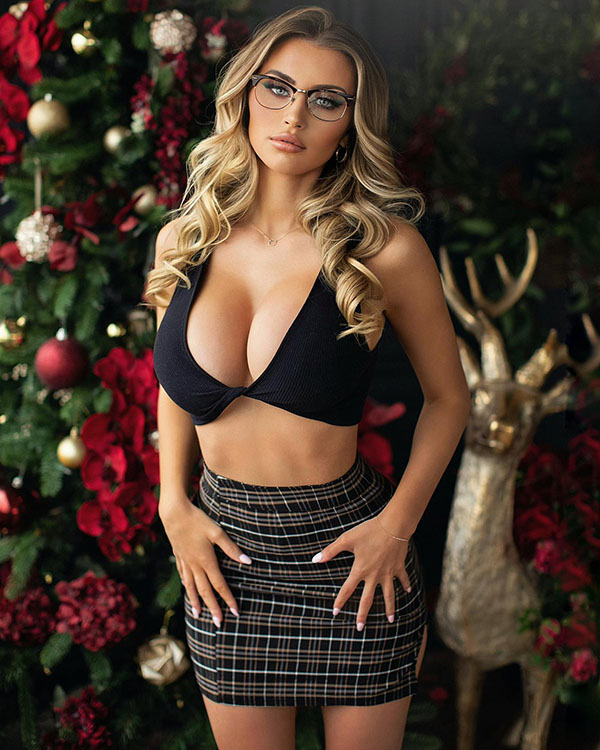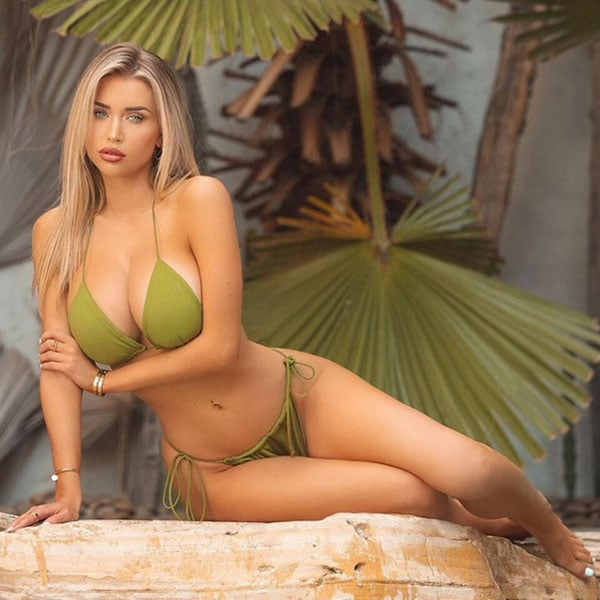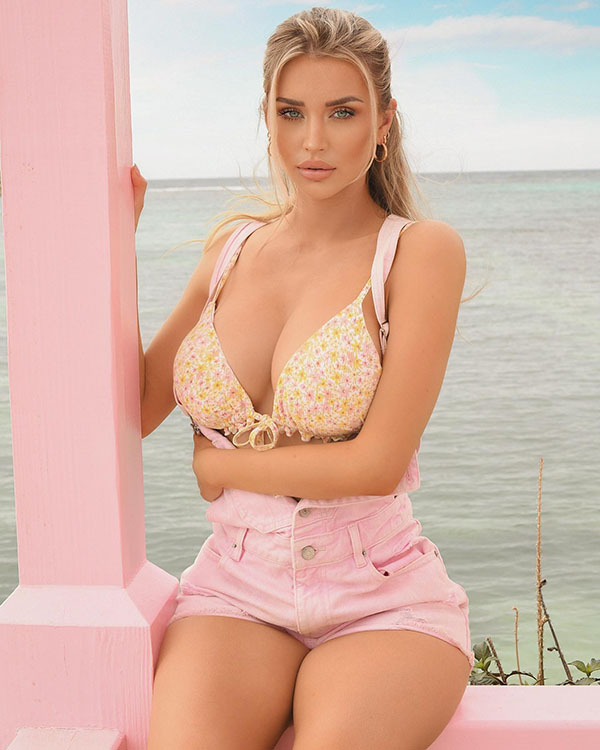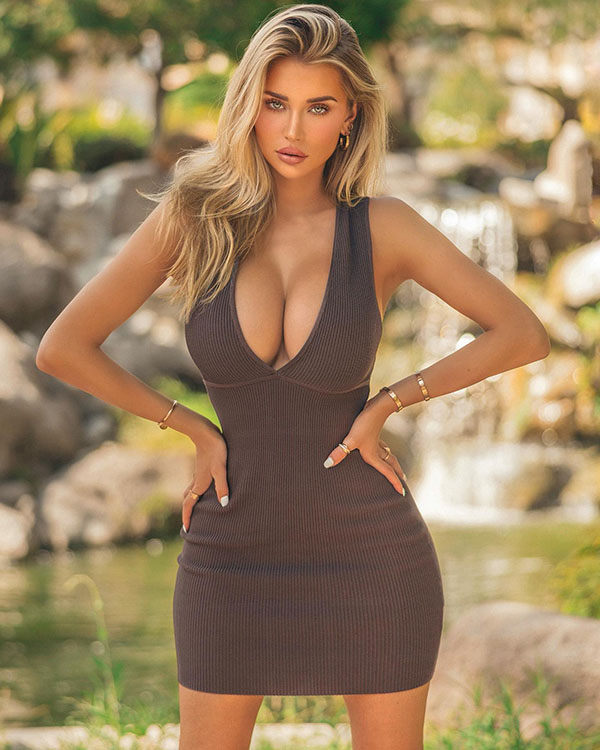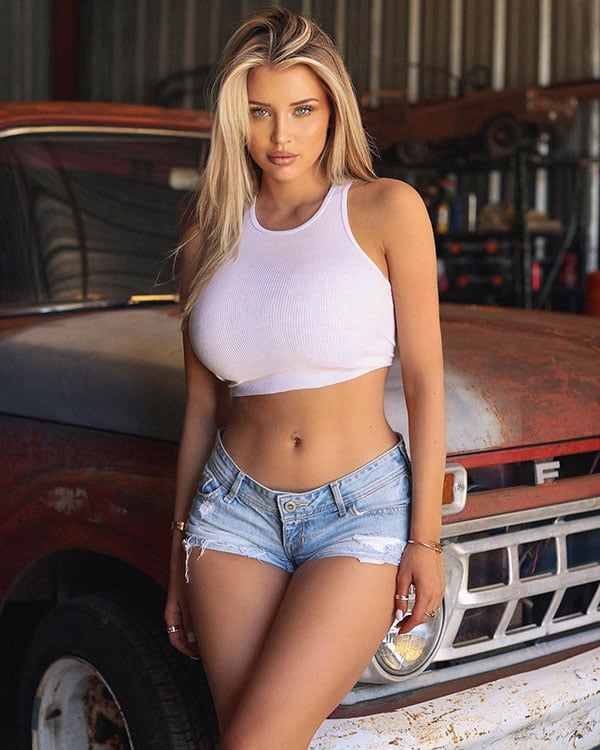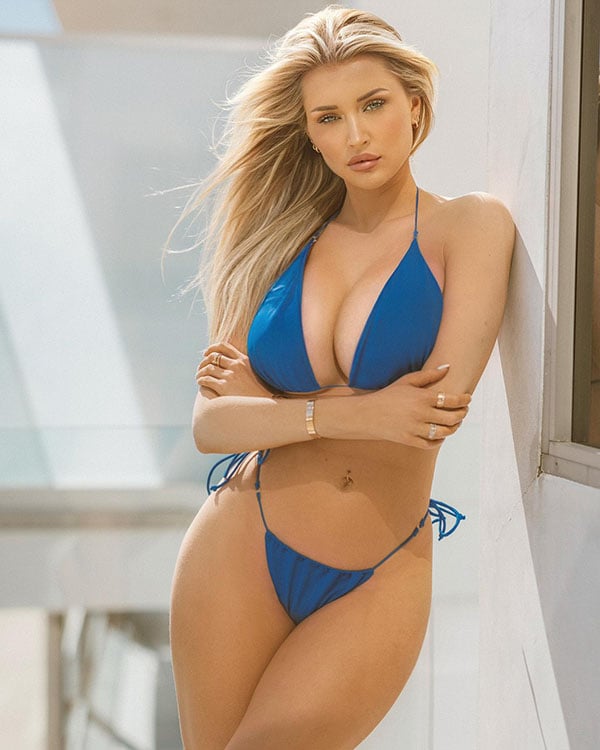 SUBSCRIBE TO OUR NEWSLETTER
Subscribe to our mailing list and get interesting stuff and updates to your email inbox.