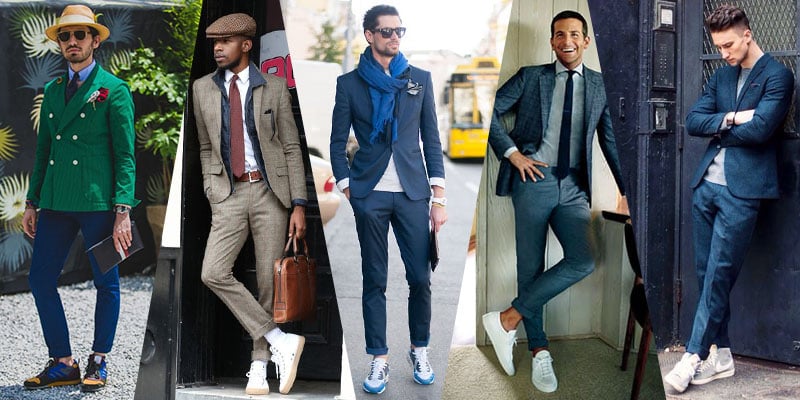 Sneakers lend a particular youthfulness to looks, loaning colour and edge to the simplest of clothing. A great sneaker can be worn with formal clothes, injecting an unexpected twist to simplistic or basic silhouettes. As with most trends, the look is fresh and edgy when done right, and can look careless and unpolished when done wrong. Maintaining a classic and stylish incorporation of the sneaker trend can be tricky, which is why we have compiled a comprehensive guide on how to wear formal clothes with sneakers without looking daggy.
RELATED:  How to Wear Men's Sneakers
Great Tailoring
Before even contemplating wearing sneakers with formal attire, ensure every inch of your clothes is tailored to perfection. With nowhere to hide, ensure pants are fitted and not baggy and that blazers skim your natural shape. A fitted, slimmer silhouette will work wonders with a complementing sneaker providing a sleeker, streamlined aesthetic which translates as trendy rather than tactless.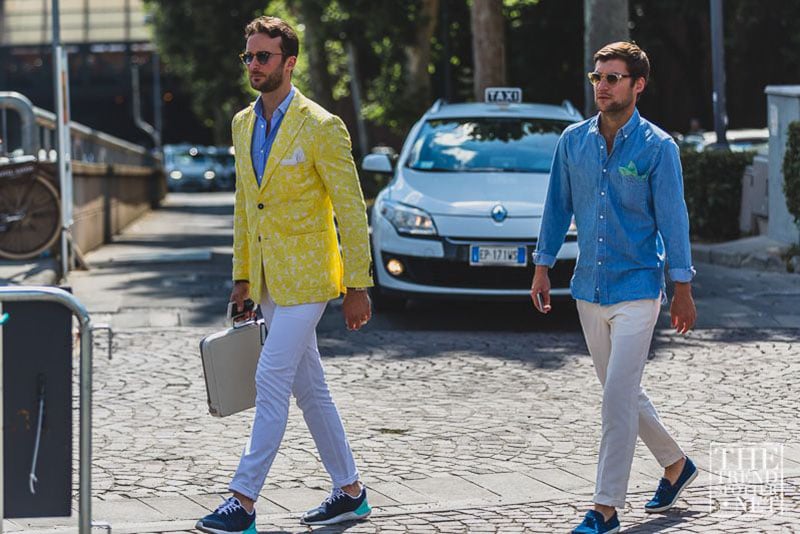 Keep Things Simple
When in doubt, keep formal looks simple with a basic sneaker which will give an edge to formal wear without the fear of gaudy connotations. Classic black and navy pairs can be particularly effective in sustaining a formality to looks without a total disregard to dress codes.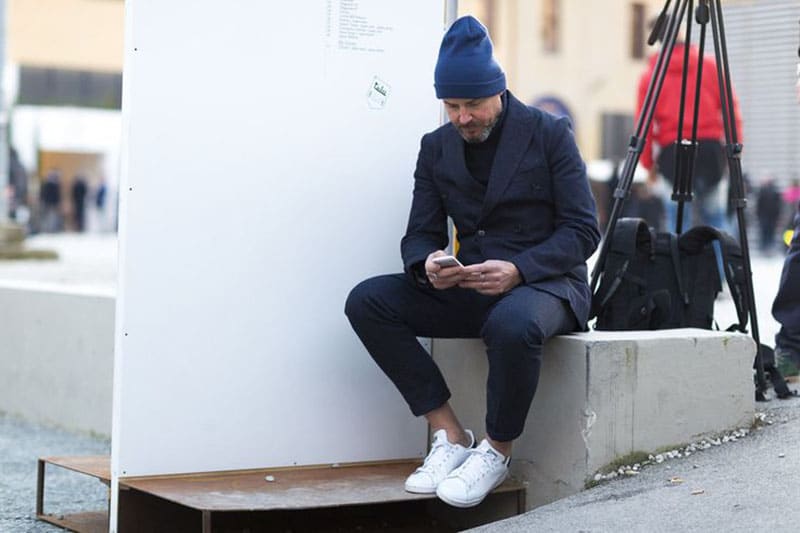 Proportion is Key
Keep in mind the proportions of your overall look including the type of sneaker you should pair with your formal attire. Trying out different styles and seeing how each style looks with clothing is integral. Balance out a bold blazer with turtleneck tops and dress up the minimalist outfits with brighter more distinct coloured trainers. Refrain from slim soles to avoid an under-dressed and disproportionate aesthetic, and also refrain from thicker styles which register bulky.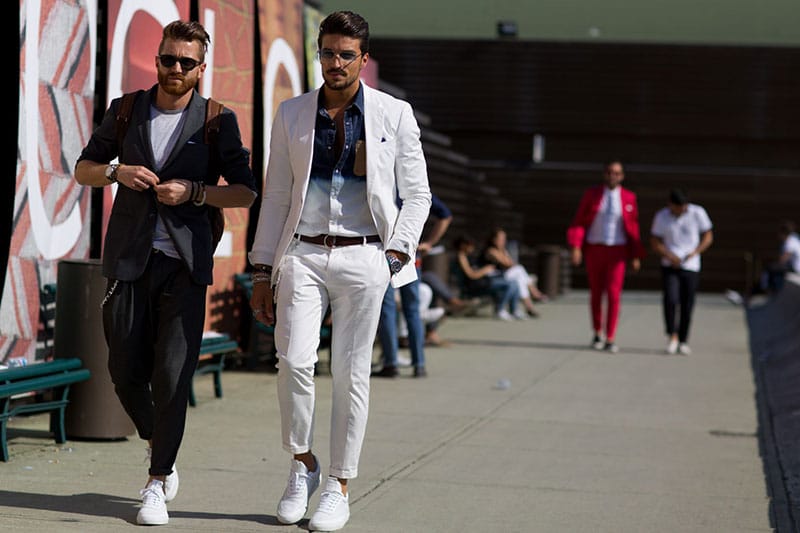 Formality and Dress Codes
Do not totally disregard formality and dress codes. You should know when it may be inappropriate to try the trend out. Incorporate sneakers for an appropriate event and maintain a dignified approach when experimenting with looks. For a subtle interpretation of the trend, incorporate darker or black sneakers, and keep the vivid colour alternatives for the right occasion.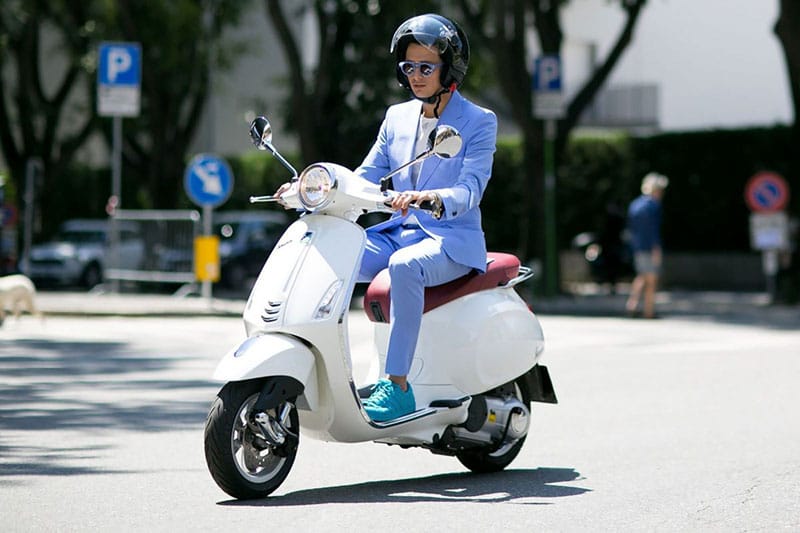 Experiment with Different Materials
A quick and simple way to dress up formal attire when wearing sneakers is finding sneakers that come in more luxe materials to formalise the look. A key example is leather trainers which insert an edge to formal clothes. Canvas styles may be limiting, yet should not be undermined. Brands like Converse and Vans boast simplistic styles and come in a variety of various materials like suede, velvet and leather which prove to be more versatile for formal dressing.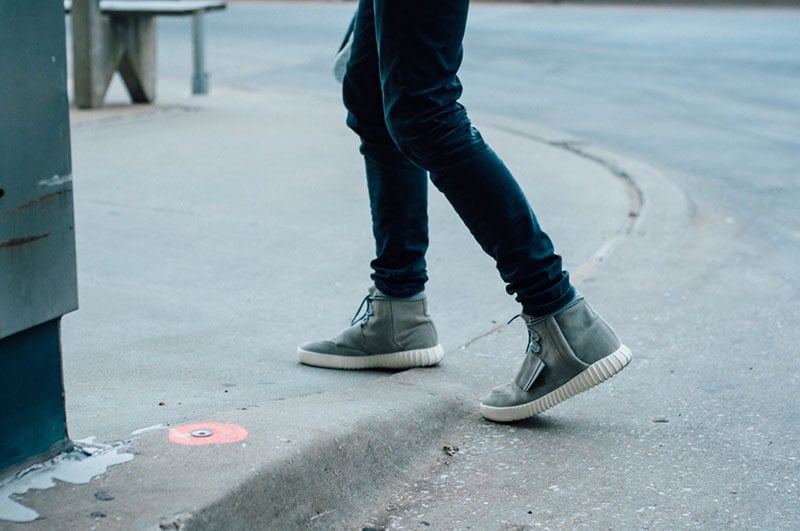 Impeccable Grooming is Required
Don't underestimate what pristine hair and grooming can do to update the formality of sneakers. A well-styled mane will dress up formal attire when trying out the trend, making looks more put together and giving a more polished aesthetic. Go for a sleek blow-dry and a dash of matte hair mousse for the refined look that's classic with a youthful edge.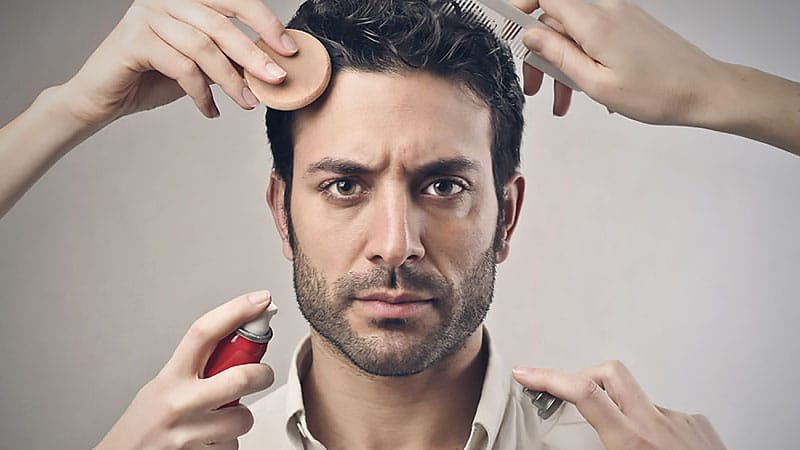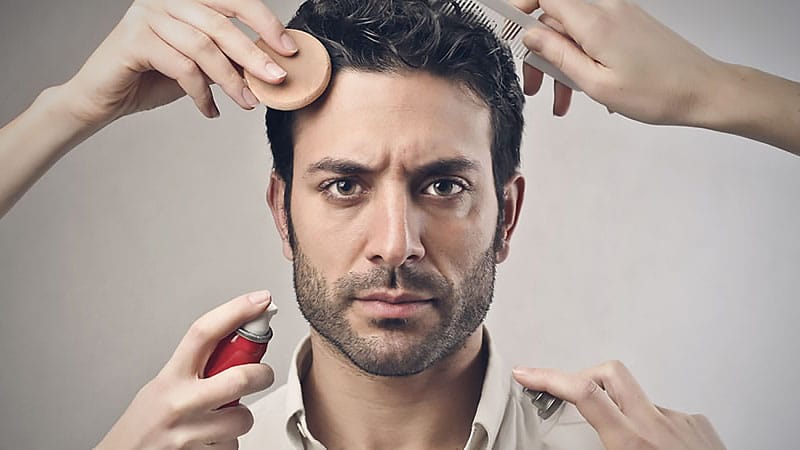 SUBSCRIBE TO OUR NEWSLETTER
Subscribe to our mailing list and get interesting stuff and updates to your email inbox.