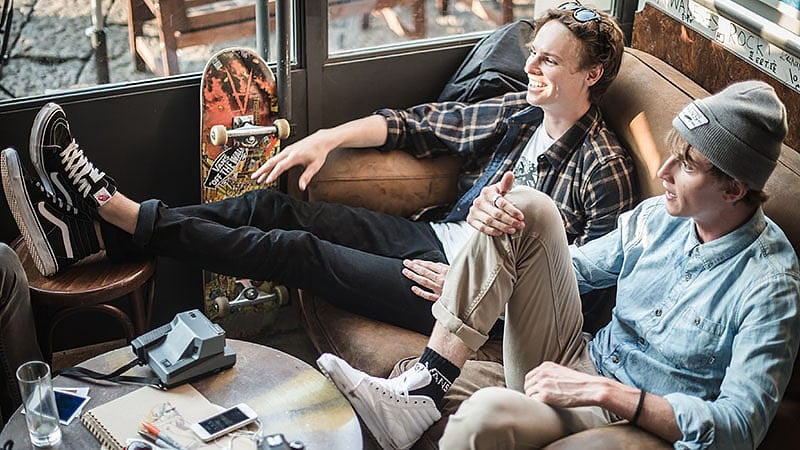 Developing from the ultimate skating shoe into a mainstream sneaker must-have, Vans has grown exponentially since its 1966 founding. Today, after more than 50 years in the business, the label and its iconic shoes are instantly recognizable around the world. A staple for every gent's wardrobe, Vans are versatile and can be worn in countless ways. So, no matter what your style is, there's a killer Vans look out there for you.
RELATED: How to Clean White Vans
Vans Old Skool
Vans Old Skools are a classic type of sneaker for the brand. The design is a chunky plimsoll style with a low top and thick sole. It is most commonly spotted in suede or leather styles and has a cool retro aesthetic. The Old Skool was also the first shoe style to feature the iconic Vans Sidestripe or "Jazz Stripe". Today, black Old Skools featuring a white stripe is still one of the brand's most recognizable styles.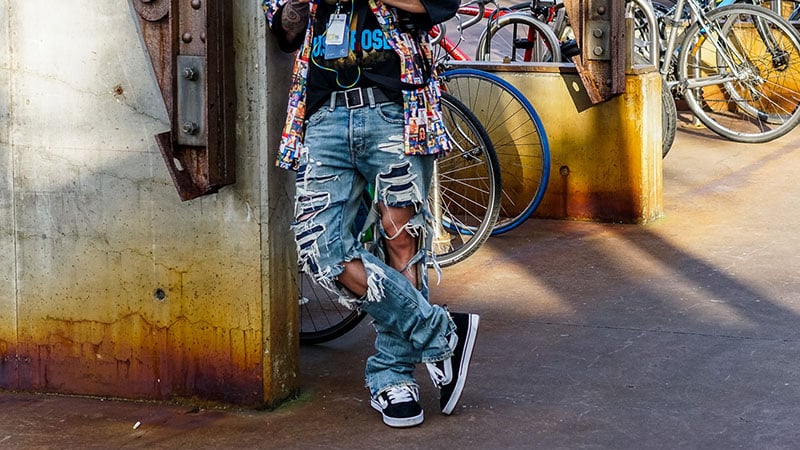 What to Wear with Vans Old Skool
The Old Skool's distinct design is ideal for creating a stylish look and can be worn for both casual and smart casual occasions. While Old Skools are available in a range of colors, a classic black and white style is always an excellent choice. For a cool and contemporary casual look, rock your Old Skools with a pair of chinos and a sweater. Keep the silhouette slim and the color palette monochromatic to add the perfect polished finish to your look.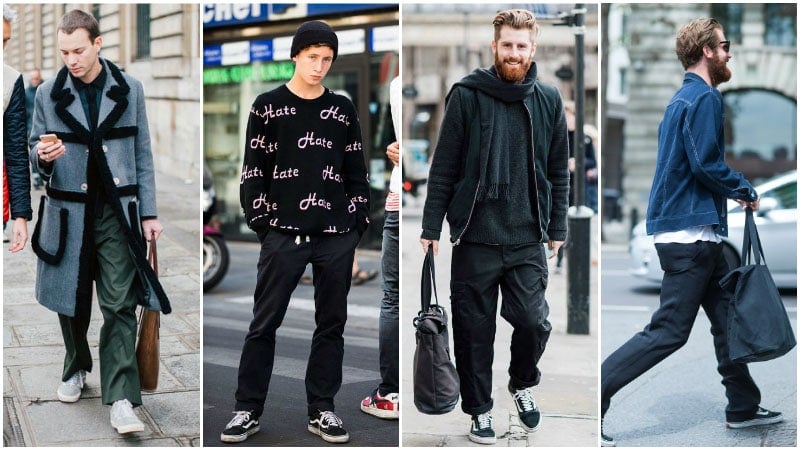 SHOP THE LOOK
Vans Era
The Vans Era is a classic low-top, lace-up skate shoe. The style features Vans durable double-stitched canvas upper and a padded tongue. It's also the first Vans low-top lace-up skate shoe with a padded collar for extra comfort and support. Of course, you don't have to be a skater to be able to appreciate the style and practicality of these great shoes. Today, they're favorite of all types of gents and a great addition to any casual closet.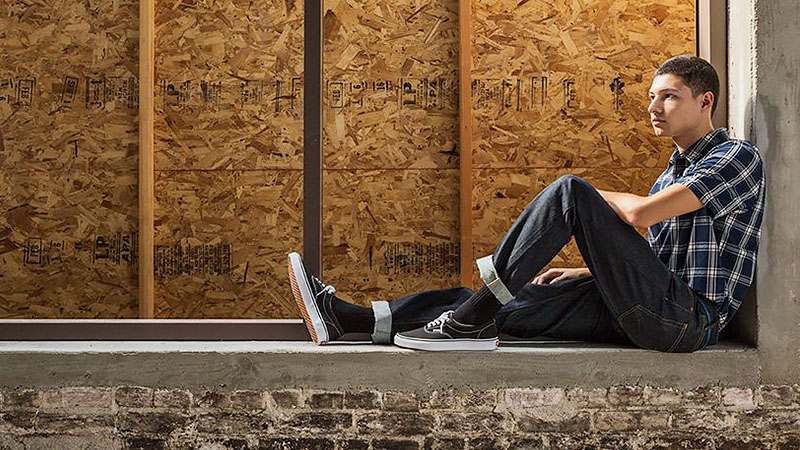 What to Wear with Vans Era
While some sneakers can often feel mismatched with a smart casual outfit, the Era pairs perfectly. Thanks to its classic and clean design, this sneaker style is ideal for partnering with more sophisticated pieces. Try wearing a light colored pair with some simple white trousers, a white shirt, and a blue blazer for a fresh look.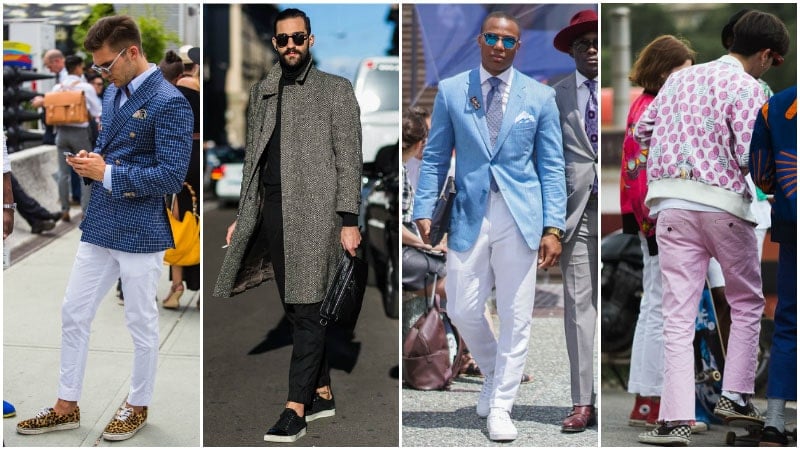 SHOP THE LOOK
Vans Sk8-Hi
The Sk8-Hi is undoubtedly the most iconic high-top sneaker from Vans. The design, which has previously been rocked by both skater and punk subcultures, is now a classic shoe style that provides comfort and fashion to all gents. Adapted from the Old Skool, the Sk8-Hi also features the Vans Sidestripe but is more padded than its predecessor.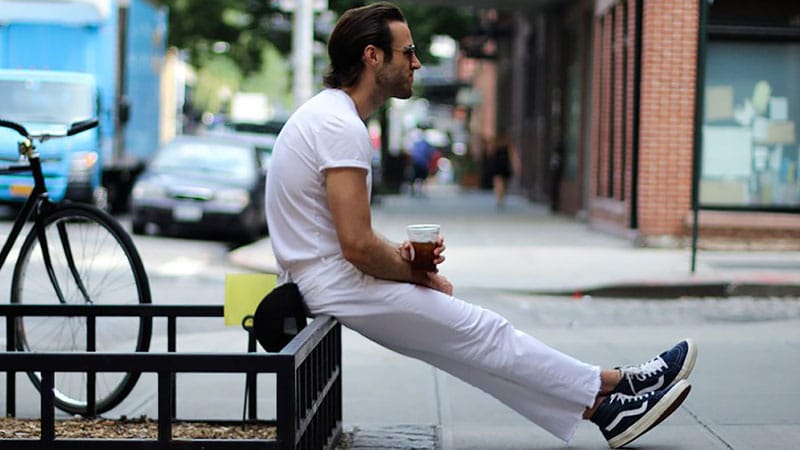 What to Wear with Vans Sk8-Hi
The unique and padded style of the Sk8-Hi isn't easy to dress up, so it's best to stick to casual outfits when rocking these shoes. Aim for an outfit that is relaxed with an urban street vibe. Jogger pants with an elastic hem make a particularly great choice and will show off your shoes nicely. Consider wearing a pair with a long-sleeve T-shirt and camo jacket for a seriously cool casual style.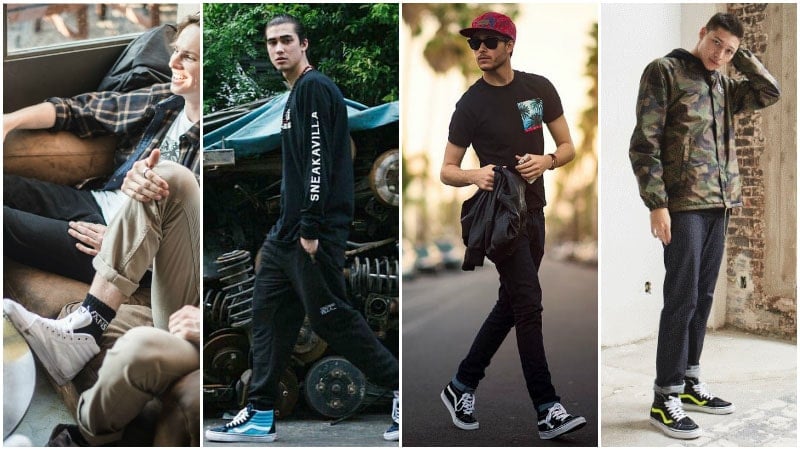 SHOP THE LOOK
Vans Authentic
As its name suggests, the Authentic is a traditional Vans sneaker style. The design has been a staple look for the brand since its beginning and continues to be one of Van's most popular styles. The Authentic's timeless lace-up plimsoll style boasts a low top with a thick rubber sole and visible stitching. Traditionally made with a canvas upper, these shoes are simple and stylish.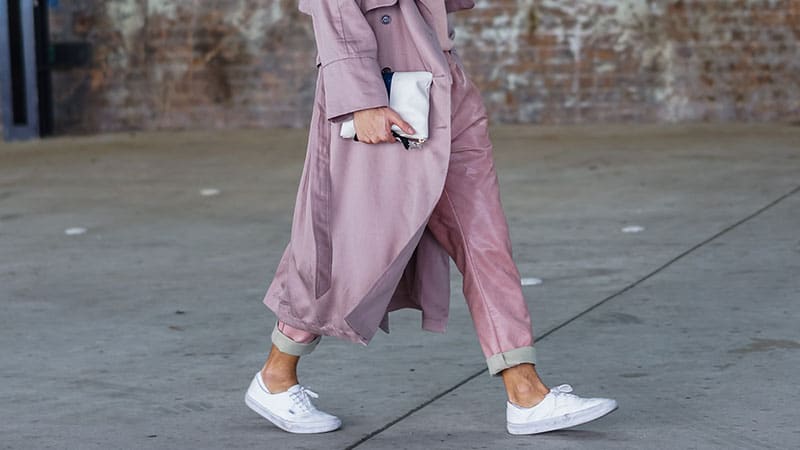 What to Wear with Vans Authentic
As the Authentic's design is so simple, you can choose between keeping your look minimalistic with a neutral design or spicing things up with a bolder color or pattern. If you pick a neutral style, keep the rest of your outfit clean and sleek. A pair of cropped chinos, a rollneck sweater, and a trench coat are all you need to complete your look with the perfect understated polish.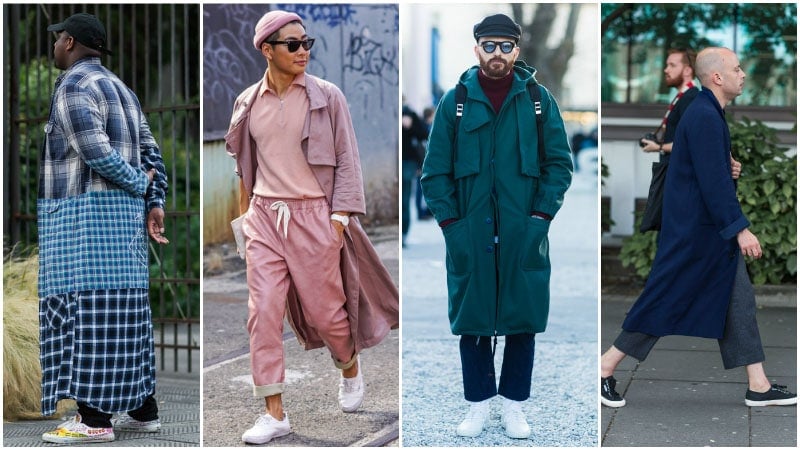 SHOP THE LOOK
Vans Slip-Ons
Thanks to their iconic shape and comfortable feel, Vans Slip-Ons are a sneaker that everyone loves. They're also available in a broad range of styles, meaning that there's a Vans Slip-On to suit every gent. From plain designs for minimalistic men to bold patterns for those with a wild side, Vans Slip-Ons cater to all tastes.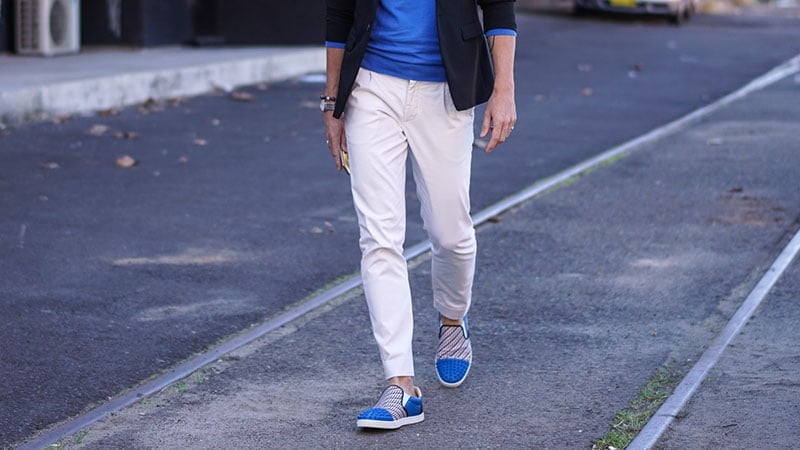 What to Wear with Vans Slip-Ons
Just as Vans Slip-Ons can suit a range of styles, they can also suit a variety of occasions. As well as being ideal for casual looks, these easy-to-wear sneakers can also work for slightly more formal settings. By choosing a classic pair and partnering them with some chinos, an oxford shirt, and a blazer, you'll create a seriously dapper outfit without sacrificing any comfort.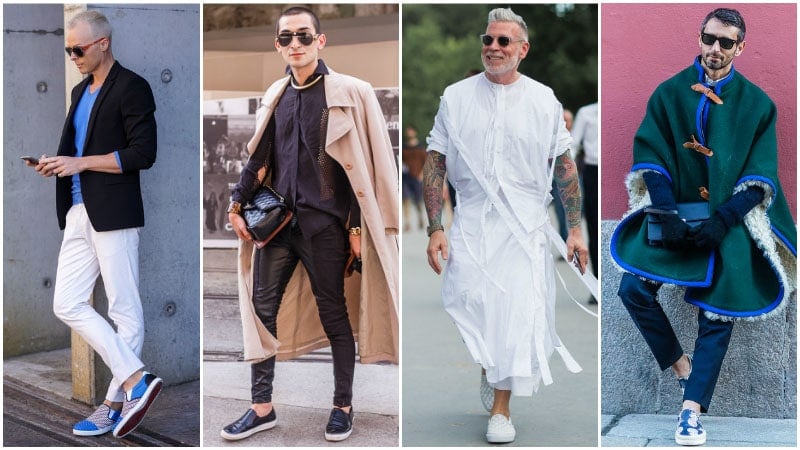 SHOP THE LOOK
Vans High-Tops
Thanks to their chunky appearance, Vans high-top sneakers suit casual outfits best. While black high-tops can create an edgy appearance, white high-tops feel more polished. To make the most of this polished appearance, try pairing your white high-tops with some slim blue jeans, a white button-down, and a parka. The result will be an outfit that is cool, contemporary, and stylish.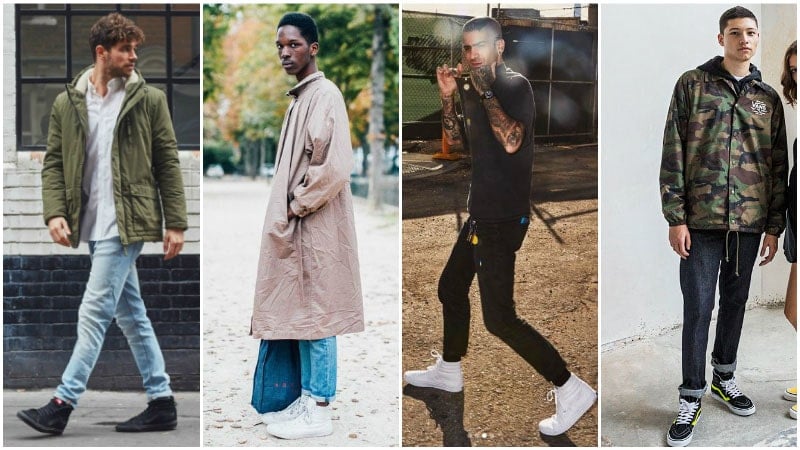 SHOP THE LOOK
Vans Low-Tops
Vans low-top sneakers are quite versatile and, depending on the style you pick, can suit either casual or smart-casual ensembles. While they can be dressed up, low-tops are perfect for a relaxed weekend look. Consider rocking a classic black pair with some skinny jeans, a T-shirt, and a denim jacket for a stylish outfit that doesn't require a second thought.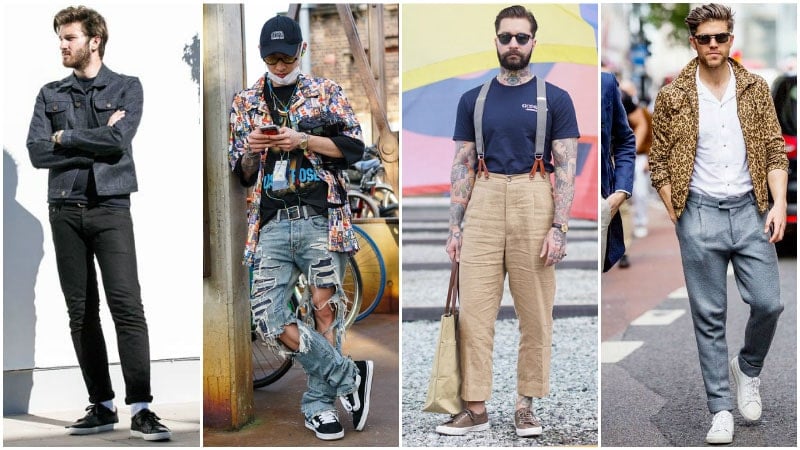 SHOP THE LOOK
Vans Mid-Tops
Vans mid-top sneakers are somewhat of a unique style. As such, they look best when partnered with casual outfits that are also a little different. A simple way to achieve the right look is to build upon one of your regular weekend outfits. For example, if you typically wear sneakers with jeans and a T-shirt, try adding accessories or a denim overshirt when rocking your mid-tops.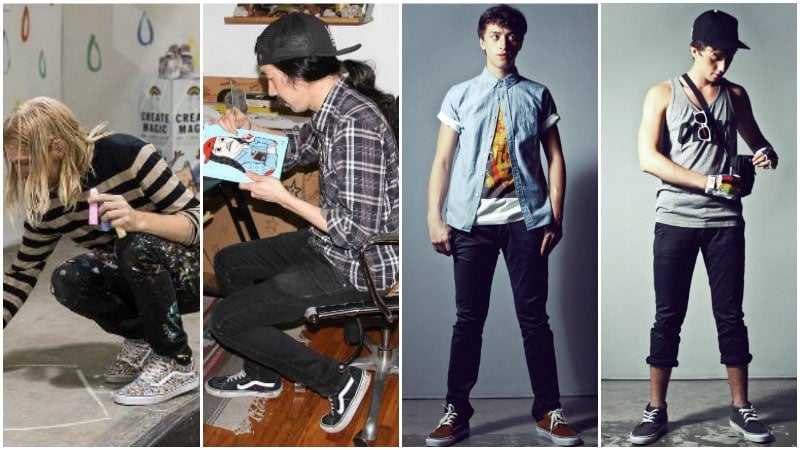 SHOP THE LOOK
Vans Sandals
Although Vans is best known for its sneakers, the brand also offers a range of other high-quality and stylish products. Sandals are included amongst this list and are an excellent choice for summer casual wear. While the label's slides will inject an athleisure edge into any casual outfit, Vans' other sandals are perfect for a great beach look with board shorts, a T-shirt, and a cap.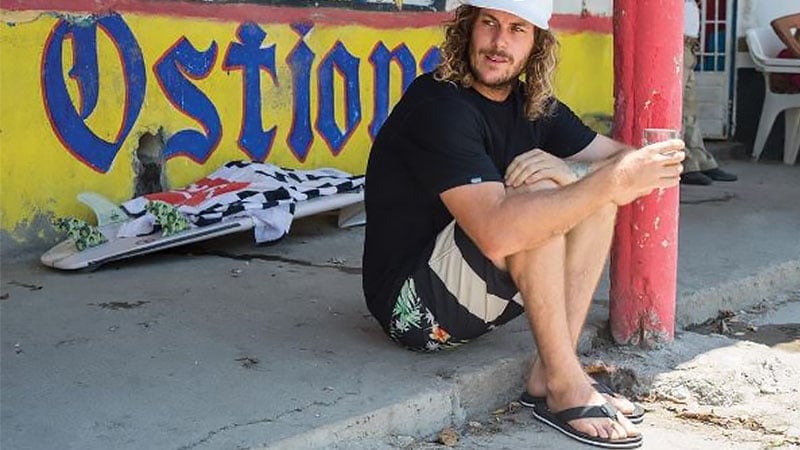 SHOP THE LOOK
What Socks to Wear with Vans
Vans can be worn either with or without visible socks. If you don't want to include the appearance of socks in your look, you can either stick to ankle socks for high-top sneakers or choose invisible socks for low-top sneakers. Doing so will provide more comfort and reduce the odor caused by going completely sock-free. When rocking visible socks, make a choice between neutral colors for a classic look and bold colors or patterns for a fun and fashion-forward style.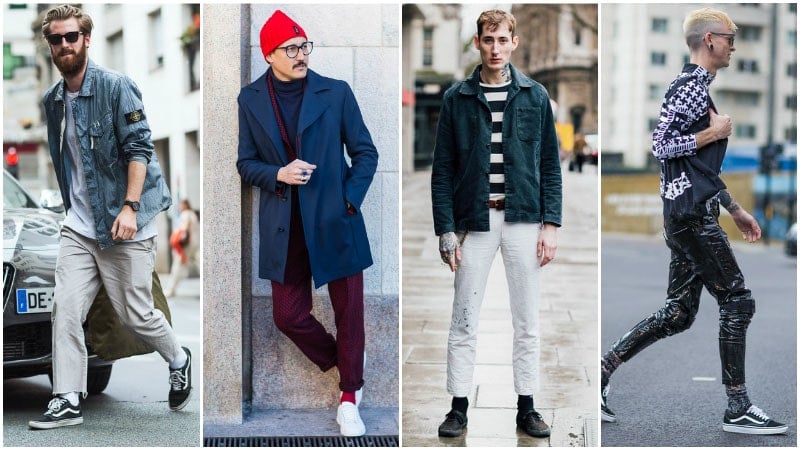 SHOP THE LOOK
How to Wear Vans
Select the type of Vans sneakers that best suits your style and the look you're trying to achieve.
Remember, Sk8-Hi sneakers will only suit casual outfits, but Authentic, Era, Old Skool, and slip-on styles can work for both casual and smart-casual looks.
Vans high-tops look best when worn with casual styles.
Choose whether you want to dress Vans low-top sneakers up or down and plan your outfit accordingly.
Pair Vans mid-top sneakers with a unique casual outfit.
When wearing Vans, choose between wearing no socks, neutral socks, or bold socks to suit your style.
FAQs
How do you properly wear Vans?
The best way to properly wear Vans is to choose a style that matches the look your going for. Some, such as Sk8-Hi, are only good for casual looks, while others like Authentic, Era, Old Skool, and slip-on styles can work for smart-casual looks as well. When it comes to socks, you can choose between hidden socks that won't be seen, neutral socks that won't distract, or statement socks that add to the look.
What clothes go well with Vans?
Vans are best worn casually for a cool, street-savvy vibe. The style of Vans you have can influence how you rock them. Old Skools look great paired with chinos and a sweater, Eras are ideal with cuffed trousers and a blazer for a fun take on smart-casual styling, and iconic Sk8-His are brilliant with joggers or skinny jeans, t-shirts, and loose jackets. When it comes to Authentics, choose cropped chinos, a rollneck sweater, and a trench coat, then with Slip-Ons, opt for chinos, an Oxford shirt, and a blazer. Lastly, High Tops and Mid-Tops look best casually worn with jeans and a tee.
Do you size up or down for Vans?
In general, Vans fit true to size, so when you're shopping, select what you usually wear. They also come in half sizes up to a US Men's 12, which also helps find the perfect fit. If you do wear the larger sizes that don't come in a half, size up for the best comfort.
Do Vans stretch as you wear them?
Vans will stretch and relax slightly as you wear them, so ideally, a new pair will be snug but not uncomfortable. If you want to speed up the process, try wearing them around the house with a thick pair of socks. Additionally, when you first start wearing a new pair, aim for shorter periods rather than going a full day straight off the bat, just in case they get uncomfortable or rub.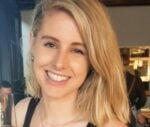 Taylah Brewer holds a bachelor's degree in fashion and business and is a skilled writer with several years of experience in the world of online content creation and copywriting. She is passionate about fashion, beauty, and all things lifestyle-related and has been writing for The Trend Spotter since 2016. She currently works as the Head of Digital & Ecommerce at White & Co.
SUBSCRIBE TO OUR NEWSLETTER
Subscribe to our mailing list and get interesting stuff and updates to your email inbox.