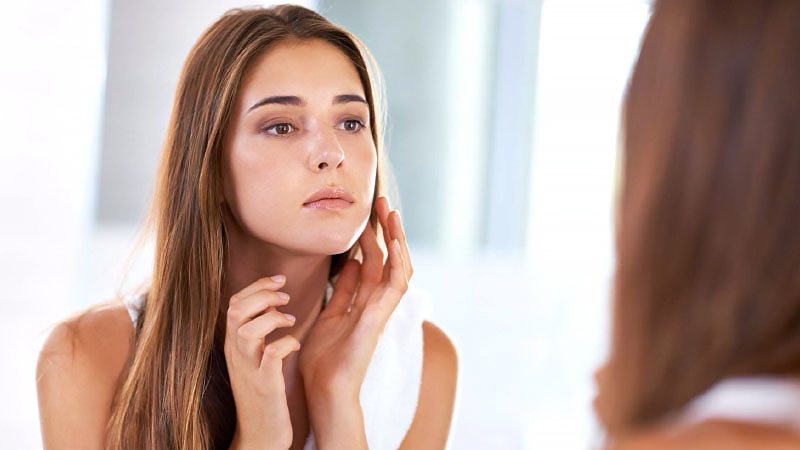 Who doesn't want beautiful, bright, glowing skin? But with so many different products on the market, it can be confusing to know which ones to use. While genetics can define it, other factors influence how your skin responds to certain products. These include your age, climate, hormones, diet, lifestyle, pregnancy, and even illnesses and medications. To answer your daily skincare questions, we have consulted dermal clinician Mai Guillou from COSMETIC 1, and Desiree Stordahl – Paula's Choice Senior Research and Education Manager, who shared the industry secrets for glowing skin.
Skin Types
Combination Skin
Combination skin is a mix of oily and dry. Most people with this skin type notice they get oily in the T-zone where their pores are largest – on the nose, chin, and forehead. However, they also get dehydrated patches or flaky skin. Combination skin changes a lot too; in summer, it may seem very oily, while in winter, it's dry, and hormone changes will often cause breakouts. Mai Guillou shared with us that the key is maintaining a balance between what is bringing too much moisture to the skin as opposed to what is not bringing enough. It is important to choose the right cleansers that are active enough to have a deep cleansing effect but are gentle enough so that the skin does not feel stripped.
Desiree from Paula's Choice advised that combination skin does well with products that have a lightweight consistency that can be layered and adapted for the different zones of the face. Consider using oil-absorbent formulas for the oily areas and more moisturizing products everywhere else. Otherwise, opt for a skincare routine that falls somewhere in the middle in terms of consistency. Gels-based cleansers, milky toners, and fluid serums work great. During the day, apply serums and moisturizers that strengthen the skin barrier and increase its water content, whilst not feeding an oily T Zone too many nourishing ingredients. However, at night, it is important to use cleansers, toners, and treatments that will continue to regulate the overproduction of sebum.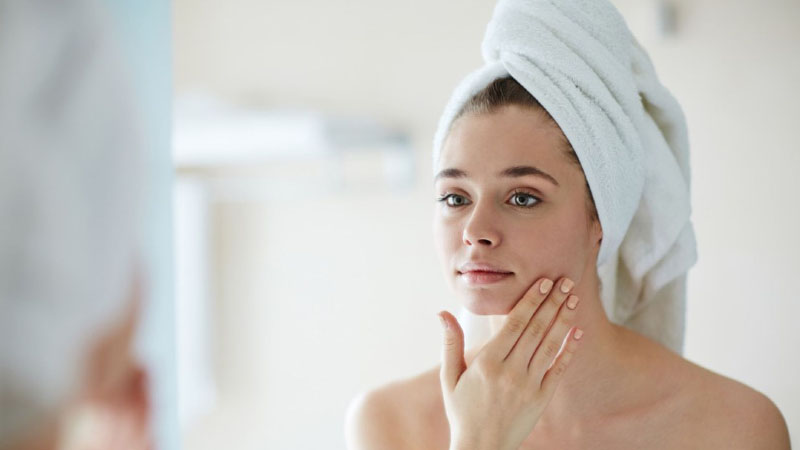 Top Products
Oily and Acne-Prone Skin
If you end up with a greasy film over your face at the end of the day, you likely have the oily skin type. Unfortunately, acne often goes hand-in-hand with oily skin. That's because the extra sebum traps dead skin cells and debris inside hair follicles on your face. Luckily, with the right products, both excess oil and acne can be treated. Desiree advises to avoid heavily emollient, occlusive textures and to stick to liquids, lightweight serums, gels, or weightless-feeling consistencies. Oily, acne-prone skin tends to have an extra buildup of dead skin on the surface that can lead to dull skin, clogged pores, and breakouts.
Exfoliation is critical to prevent breakouts; use a product with a BHA and AHA that will penetrate deep inside your pores to clear them out. Mai explained that a popular BHA is Salicylic Acid and is well known for penetrating through skin appendages and dissolving oil content. Therefore, what we refer to as congestion is successfully treated with BHA. Conversely, the AHA Glycolic Acid helps the skin to regenerate, remodeling through the acceleration of cell renewal and reorganization of the epidermis, to promote smoother, plumper, healthier skin. Oily and acne-prone skin would highly benefit from these active ingredients, whether it be in the form of a cleanser, toner, or evening treatment, and this depends greatly on the skin of each individual. Don't forget to cleanse and moisturize the skin twice a day.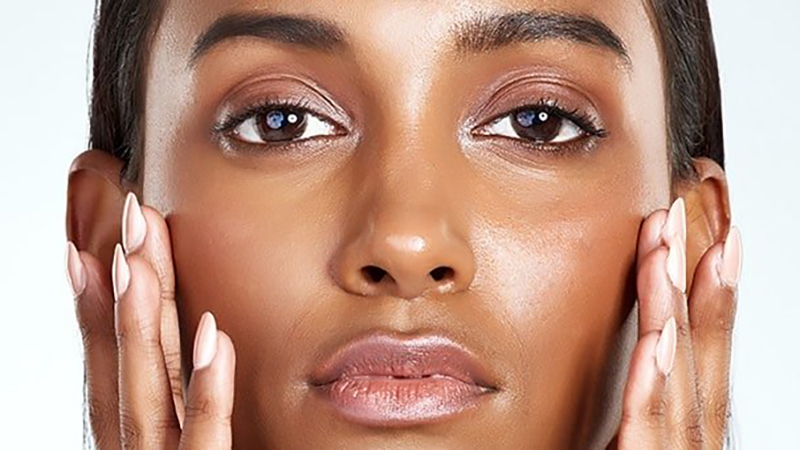 Top Products
Dry Skin
Dry skin doesn't produce enough sebum, meaning it often feels dry, tight, and sensitive. The lack of natural oil – known as the 'lipid barrier' – can make it more fragile and prone to environmental damage. Dry skin has many causes; while it's usually genetic, being dehydrated or exposed to cold weather can make it worse. Desiree says using ceramides and hyaluronic acid will help boost hydration. Proven emollients such as jojoba oil and shea butter will also revive the skin's barrier.
If you have dry skin, it's recommended to use gentle exfoliators, hydrating cleansers that won't strip away any moisture, and vitamin C serums that are engineered to treat the lower layers of the skin. Mai remarks that today's cosmeceuticals can be powerful and active, and she recommends that consumers seek professional skincare advice. What works for one person will not necessarily work for another. This depends greatly on the concentration of the product, its form, and its PH level.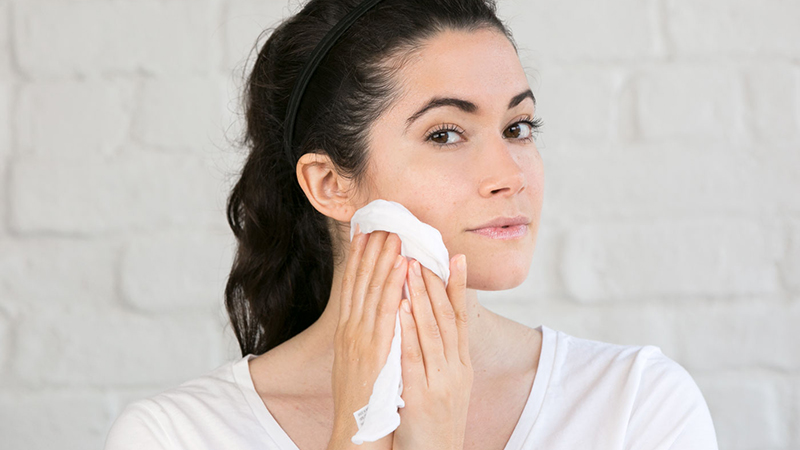 Top Products
Sensitive Skin
Sensitive skin requires a lot of care because it tends to become irritated and inflamed very quickly. Gentle, and hydrating products with soothing ingredients are ideal for this skin type. Desiree commented: "For sensitive skin, it's all about being as gentle as possible, going fragrance-free, and using formulas brimming with soothing agents to keep irritation and redness at bay. At the same time, you don't want to compromise on anti-aging benefits, so the key is to find ingredients that are highly effective yet comforting to the skin. Antioxidants like beta-glucan, licorice extract, and green tea and its derivatives are incredibly beneficial for sensitive skin".
Mai Guillou reminds us that the first step to treating sensitive or reactive skin is to diagnose correctly. Inflammatory skin disorders are broad and with the right skincare and treatments, can be managed. She advises that to strengthen the skin, it is essential to repair the skin barrier. Once restored, it will be able to hold on to water better, and cell renewal will function in a healthier way. Additionally, if you have this skin type, you should limit time in the sun, as sensitive skin tends to burn quickly.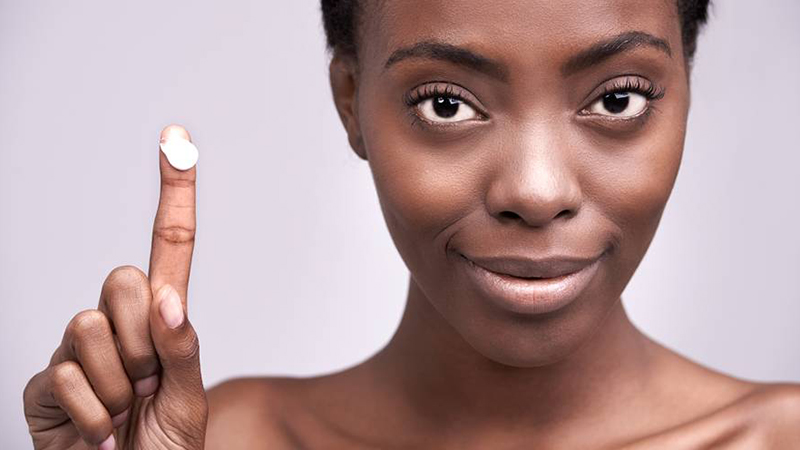 Top Products
Skincare Routines
Morning Skincare Routine
Part of your morning skincare routine will depend on your skin type. However, there are some steps that everyone should include at the start of the day. First is a cleanser, as you may have dead skin cells, bacteria, sweat, and products lingering on your face. If you use a face oil at night, use an oil-based cleanser in the morning to ensure any excess is lifted off. Next, apply a toner to balance your skin for the day. Acne and oily-prone skin types should always include this step. Finally, use a vitamin C serum, moisturizer, and sun-protection product. If you wish to defend your skin from the effects of the pollutants like auto exhaust, smog, and small particulate matter in the air, Desiree advises to use a routine packed with proven antioxidants (glutathione, brown algae, and grape polyphenols just to name a few) and an antioxidant-rich sunscreen as your last skincare step in the morning.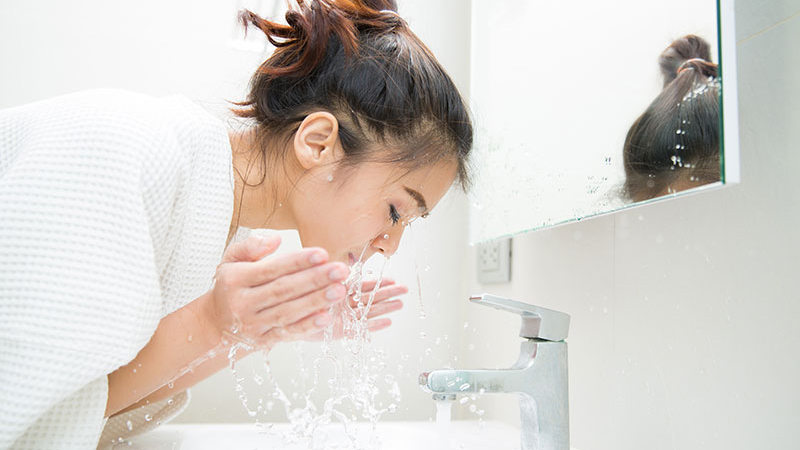 Top Products
Evening Routine
Some skincare ingredients make your complexion more susceptible to sun damage, which is why they are better to apply before you go to bed. Your evening skincare routine is also the perfect time to use heavier creams and serums as they will have plenty of time to sink in while you sleep. Start the process by double-cleansing; that means removing makeup with one type of cleanser, then using a second product to clean your face. If you have an oily skin type, use a toner to balance the skin's pH levels. Once or twice a week, swap the toner for a face mask. After cleansing and toning, your skin is primed for treatments like serums, retinol or AHA and BHA and eye cream. Finally, apply a night cream or moisturizer to lock in moisture. If you would like to revive the skin's firmness, Desiree suggests using peptides and going for Niacinamide if you are struggling with enlarged pores.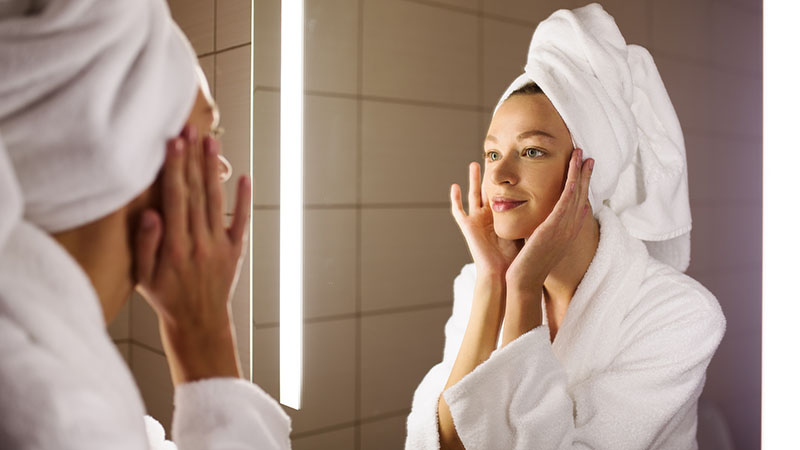 Top Products
Pregnancy Skincare Routine
During pregnancy, the hormone levels within the body alter, and these have a direct impact on a woman's skin. Changes vary amongst women, some develop adult acne, pigmentation – called melasma – sensitivity and redness. There are also common skincare ingredients that you should avoid while pregnant, including retinol and frequent use of salicylic acid, willow bark, parabens, hydroquinone, and essential oils. Skincare needs to be altered during pregnancy and breastfeeding to cater to the transient changes occurring within our body, which in turn affect the health of our skin. Desiree suggests consulting your doctor first. She advises adding products rich in omega fatty acids to help strengthen the skin's surface —something any skin type can benefit from as it's going through changes.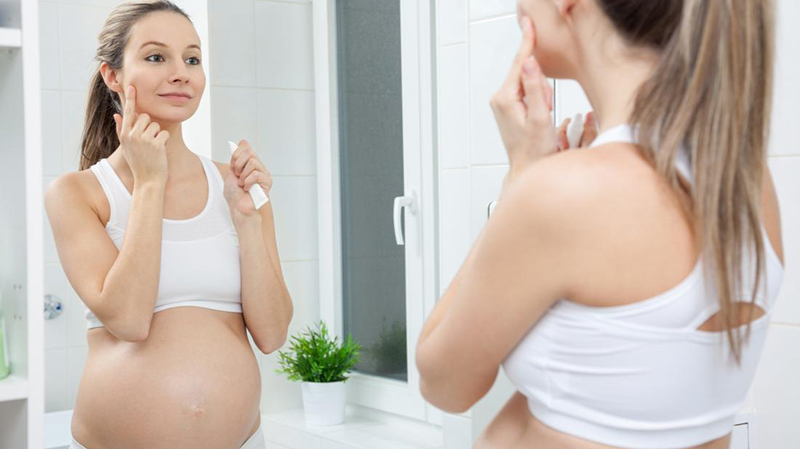 Top Products
Anti-Aging
There are six main elements to include in your routine to keep your skin looking its best at every age. Firstly, broad-spectrum sunscreen is a must, as the number one cause of skin damage is from sun exposure. Next, reduce fine lines and wrinkles with vitamin C, which helps to stimulate collagen production. Retinol and niacinamide are also vital ingredients that will make your skin look smoother and firmer while reducing age-related pigmentation. Exfoliating with AHA has been shown to stimulate the growth of the skin's upper layers. Finally, copper peptides have antioxidant and anti-inflammatory properties while also stimulating collagen production. That means your skin will look plumper and have improved elasticity.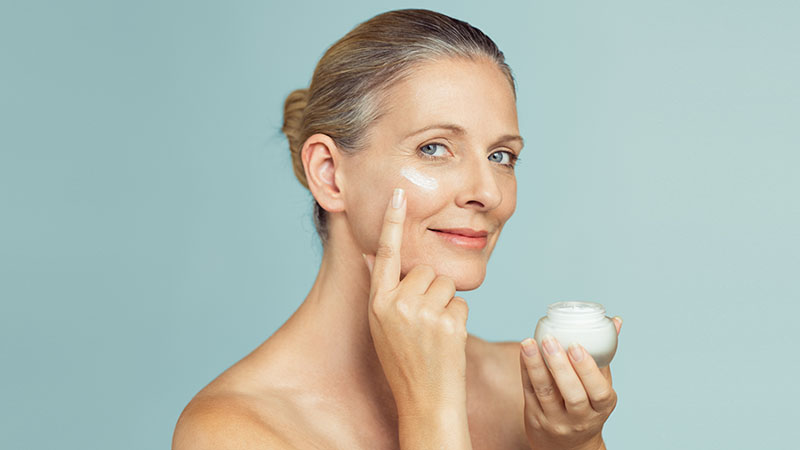 Top Products
Acne Scars
Those who have suffered from severe acne are often left with permanent indentations and rough skin texture known as acne scars. Acne cysts cause the scars by destroying skin tissue; when they eventually rupture, the space they occupied doesn't heal, leaving the skin with a pitted appearance. Dermatologists classify the scar types based on the shape and how deep they penetrate the skin. Mai explains that the treatment of acne scarring usually incorporates modalities that have an effect in regulating collagen production for tissue regeneration and remodeling.
COSMETIC 1 offers a range of different treatments, from varying chemical peels to LED lights, intense pulse light, as well as the ablative and non-lasers. During the consultation, you will receive a treatment plan and a specific skincare routine tailored to your skin type and condition. Azelaic acid, retinol, chemical peels, and anti-scarring treatments can all reduce the uneven texture and treat discoloration.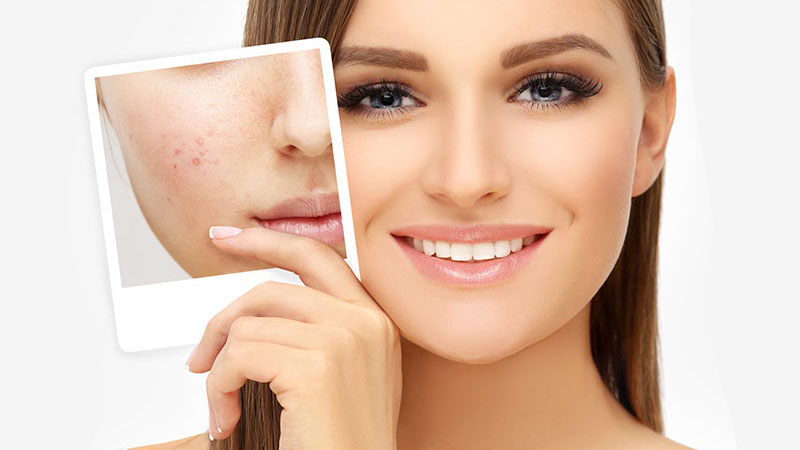 Top Products
SUBSCRIBE TO OUR NEWSLETTER
Subscribe to our mailing list and get interesting stuff and updates to your email inbox.