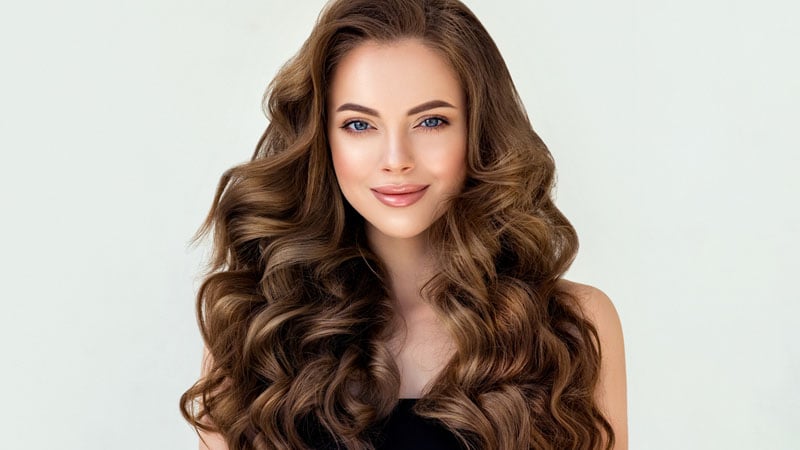 Perms were popular in the 80s and great for achieving volume and getting your hair noticed. Big hair has its appeal, but it is not for everyone, which is why the modern approach to perms is so popular. It offers more versatility and is easily adapted to suit your preference. Instead of stiff, coily hair like the traditional perm, the new techniques will give you loose waves, big curls, sleek and straight hair, and everything in between. There are several ways to create a perm, depending on your desired result, including a hot or cold approach. Keep reading to discover everything you need to know and become inspired for your next trip to the hair salon.
RELATED: 55 Perm Hair Looks for Short, Medium, Long & Straight Hair
RELATED: 80 Natural Curly Hairstyles for Women
What is a Perm?
A perm is a way to achieve waves or curls by chemically altering the hair. The process will change your hair's natural texture from straight to curly by applying a perm solution to the hair and wrapping it around rods to set the curl; you can opt for a cold perm or a hot perm, depending on whether you choose to use heat on the rod. Perms were popular in the 80s, focusing on big hair and volume and often resulting in tightly coiled curls that were stiff. The modern approach is much more versatile, letting you create soft waves or less-defined curls. Perms last several months, but the time will differ depending on your hair length.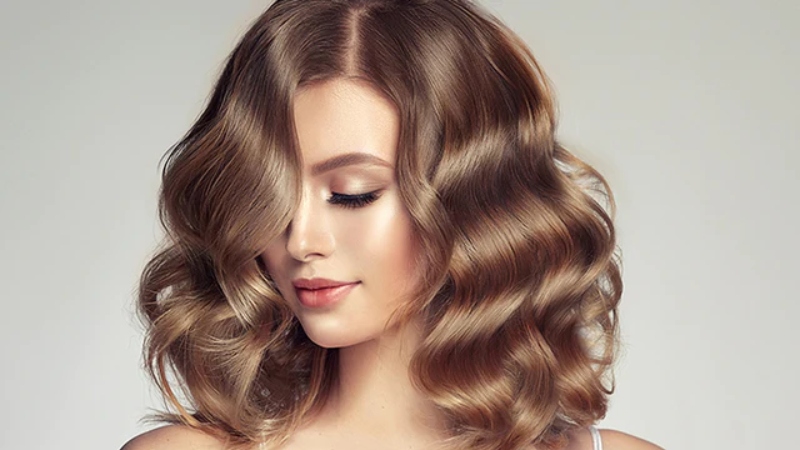 How is a Perm Done?
The perm is done using a chemical solution added to the hair to alter the texture. It is time-consuming, and you will sit in the salon for several hours; be sure to set enough time aside before going to the hair salon. The perm is created by wrapping the hair in rods and applying a chemical solution. This is the last step for a cold perm, while a hot perm uses heat on the rods; the right choice depends on your hair type. The traditional perms resulted in a lot of damage to the hair, but the modern approach, if done by a talented hairstylist, should result in minimal damage.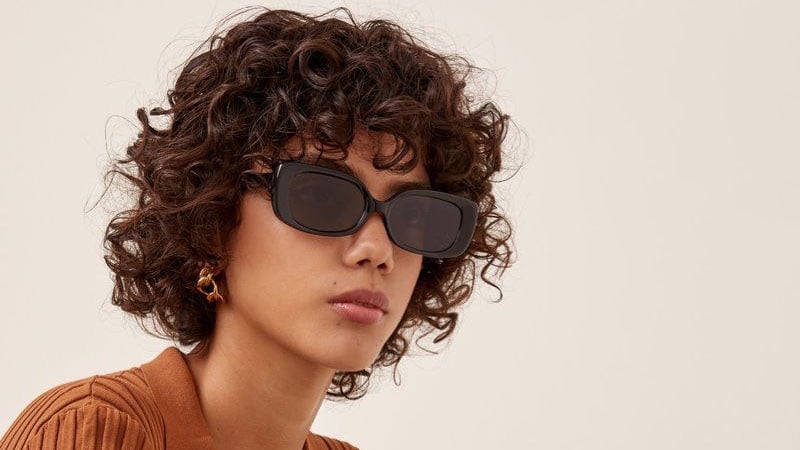 Hot Vs. Cold Perms
The difference between a hot and cold perm is whether the process uses heat or not. The hair is wrapped in rods with a cold perm, and a chemical perm solution is added to it. The same process is done with a hot perm, but the rods are also heated up. For fine hair, a cold perm is often best, while on coarse hair, a hot perm can create better results; you can discuss this with your hairstylist beforehand. Hot perms can take longer than cold perms and are often more expensive.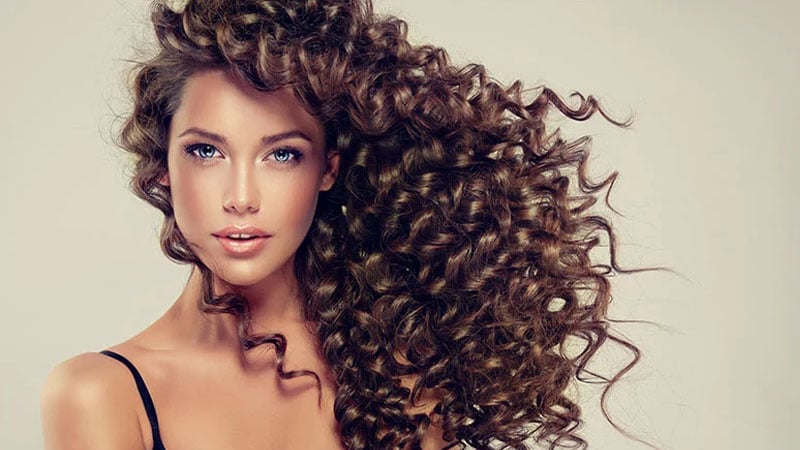 Different Types of Perms
The modern perm is incredibly versatile and can be created on the hair of various lengths and have different results, from soft beach waves to tight spirals. Perms can be used to alter your natural texture or to enhance it. There is a perm to suit every preference, although if you have bleached hair, it is advised to avoid a perm as this can add even more damage to the hair.
Spiral Perm
Spiral perms are defined by their spiral shape and have a tight, cork-screw-like appearance. This is a great look for someone who wants voluminous hair with bounce. It is created with a perm rod that vertically rolls the hair. Spiral perms often have the most noticeable appearance and can be adapted to suit hair of various textures and lengths, but a spiral perm will make the hair several inches shorter, so this is something to consider. It is typically favored by women with long hair. A spiral perm can be more maintenance than some other permed styles and will last up to six months. It is excellent for making thin hair look fuller.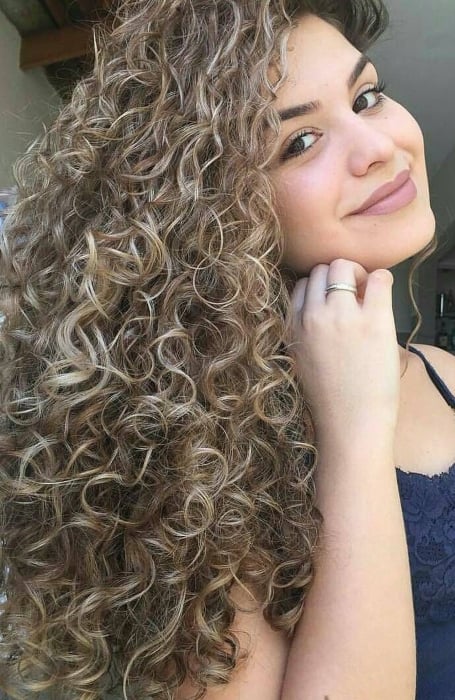 Body Wave Perm
The modern approach to permed hairstyles gives you a lot of versatility with how you style it. This includes loose waves that can be achieved with the body wave perm. This is the ideal perm for those who want to create natural-looking waves, giving the hair texture and volume in a subtle, wearable way. This perm is achieved by ​using a larger curling rod and is an extremely popular style because it creates soft, loose, and romantic waves. It is also ideal for thin or limp hair and will give it a boost.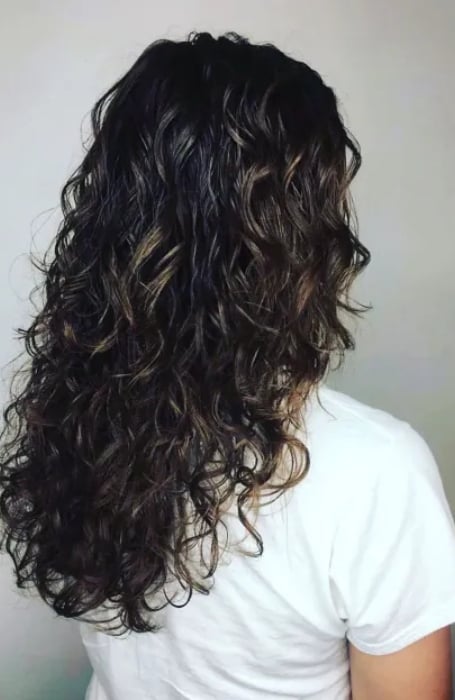 Beach Wave Perm
The beach wave perm is ideal for those with straight hair who want to give their hair texture and volume. Instead of the tight coils of traditional perms, the beach wave leaves your hair with a loose wave pattern. It is an excellent way to give your hair movement and is created with a perming solution and foam rollers. This ensures the hair is wrapped less tightly to provide you with more natural-looking, loose waves. It is a low-maintenance perm, but you will need new styling products, like a hair mousse and shampoos and conditioners, to prevent frizz. This is to care for and style your new texture adequately.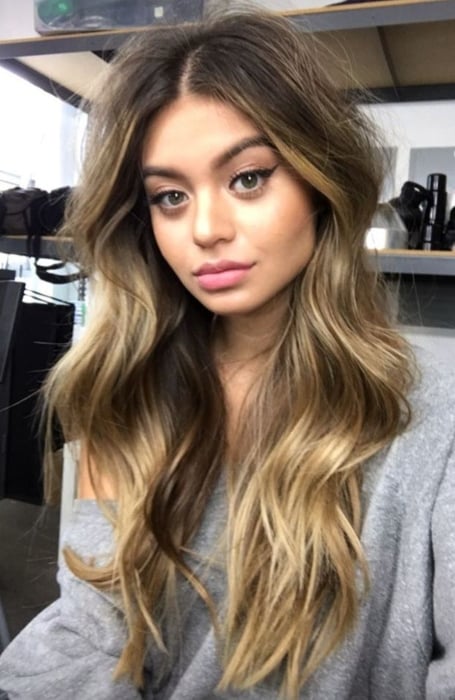 Digital Perm
A digital perm is created using a perm solution and a heat process. Rods are applied to the hair, and a machine regulates the temperature with a digital display; it can also be referred to as a hot perm. The process is similar to the traditional perming method. It can be easier to style than a cold perm, and digital perms are incredible for giving your hair waves or curls and can last six months to a year. They are ideal for those with thin hair, helping to create a volume boost, or for straight hair that you want to add texture. Some digital perms focus the heat on the bottom half of the hair, which is a less damaging process. It is also a long-lasting perm.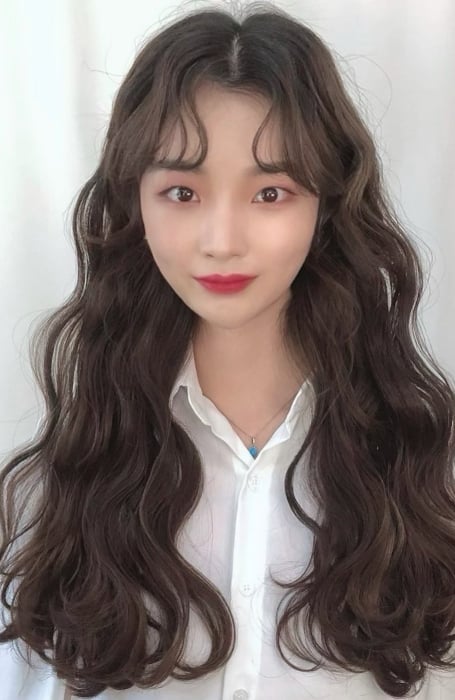 Pin Curl Perm
A perm is a way to change the structure of your hair. It lets you enhance your natural texture or transform straight hair into waves or curls. There are several options to choose from, including a pin curl perm, designed to give you the appearance of pin curls; traditionally achieved by wetting the hair with water, coiling it, and securing it with hair clips or bobby pins. The result will produce a wave pattern in the hair. A pin curl perm is an excellent option for making limp hair look full of life and bounce.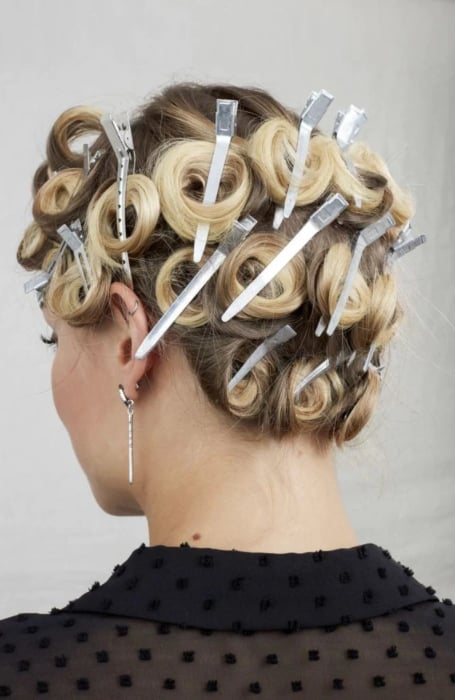 Spot or Partial Perm
A spot or partial perm is often favored by those with naturally curly hair as it can help achieve a more uniform appearance. This is because many curly textures have multiple curl patterns; with this approach, you can create balance. The perm is applied in specific sections of the head. The result is a natural-looking style that has movement and volume. Your hair stylist will adjust the type of rod to suit your hair texture and add it to where the perm needs to be applied. With a partial perm, this is also added to only a section of the head but is focused at the ends. This is a low-maintenance option, enhancing the hair's natural movement.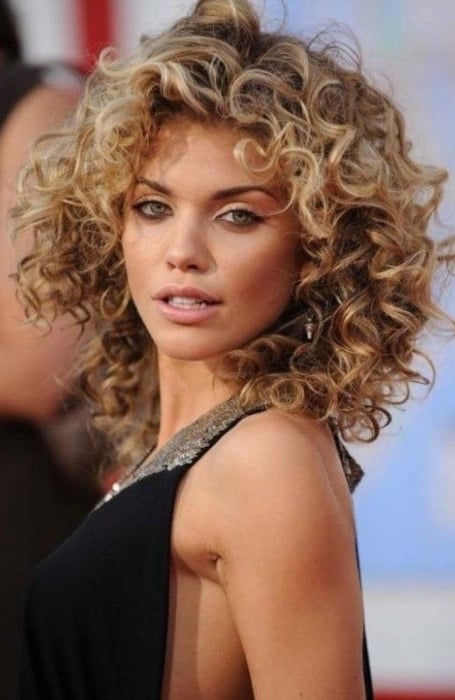 Root Perm
A root perm focuses the perm at the roots, usually the hair two to four inches from the roots. This is an excellent option for creating volume at the roots and gives the hair body. This is a partial approach because the rest of the hair is left natural. The root perm can be applied to straight hair or naturally textured hair. You can also use the root perm as a touch-up for a perm that you have gotten previously that is growing out.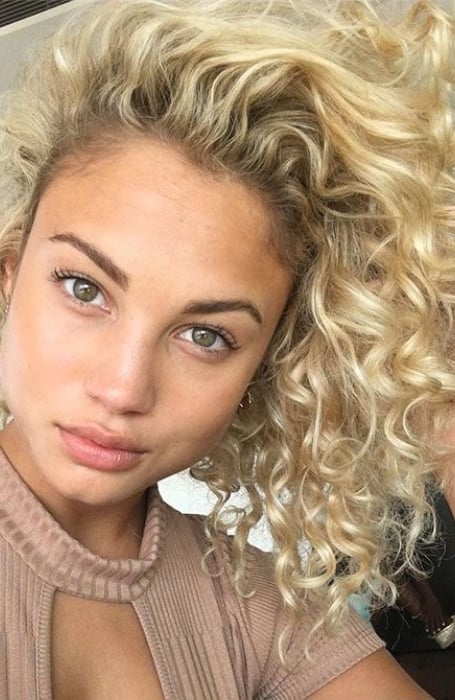 Stack Perm
The stack perm is one of the most daring choices for a permed look and will demand attention. It is defined by the hair being flat at the top and having curls toward the end, which can create volume. This is a look done on those with a straight-cut hairstyle. The curls can work to give the hair depth and dimension in the same way that layers would. There are various approaches; you can opt for a more natural and less defined finish or make a statement with your hair and the noticeable contrast between the top and ends.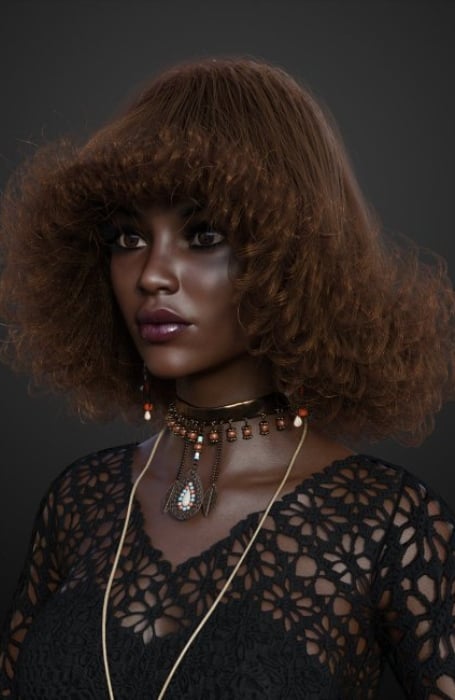 Multi-Textured Perm
A multi-textured perm is excellent for achieving a more natural appearance. It is favored by those with naturally straight or wavy hair and is created by using different rod sizes to create soft, natural, and less uniform curls. The result is bouncy curls full of movement that are low-maintenance. It is a look that works best on long hair.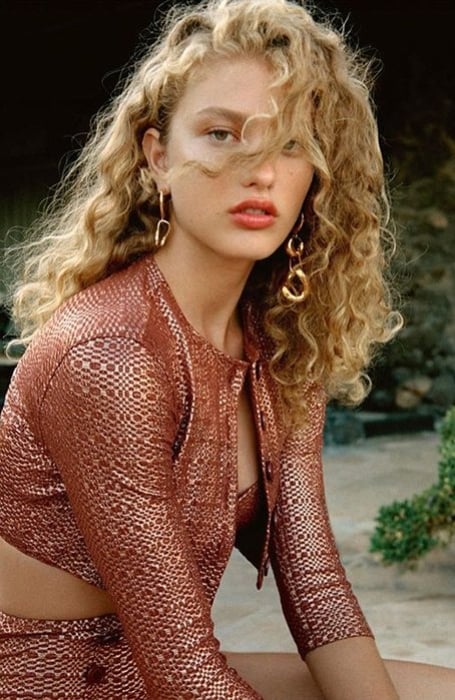 Volumizing Perm
A volumizing perm is used to give the hair volume. You do not need to create defined curls and can also opt for loose curls or waves. The concept behind this perm is to boost the hair and create natural movement. It is ideal for those with limp hair and thin and fine textures. This type of perm is cheaper but also not as long-lasting.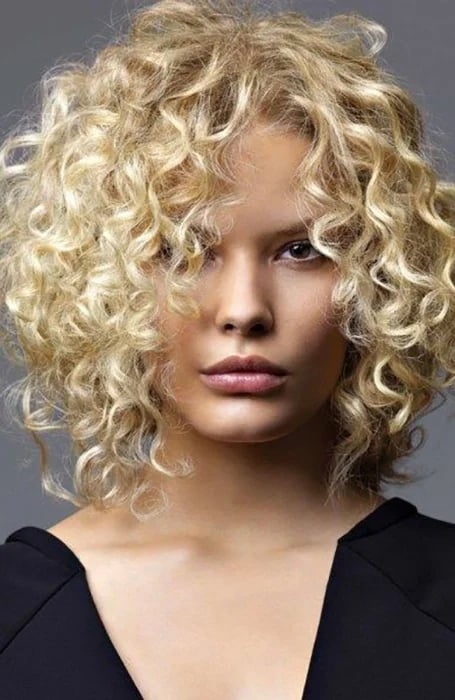 Straight Perm
Not all perms are created to be wavy or curly, and you can also opt for a straight perm. Straight perms are achieved with a straightening solution applied to the hair to break down the bonds of the hair and alter them. It is then coated in plastic and uses a heat process to help achieve straight hair. You cannot touch the hair for 72 hours after. It will last for around three months. This is great for someone who wants to prevent frizz and have sleek, smooth hair.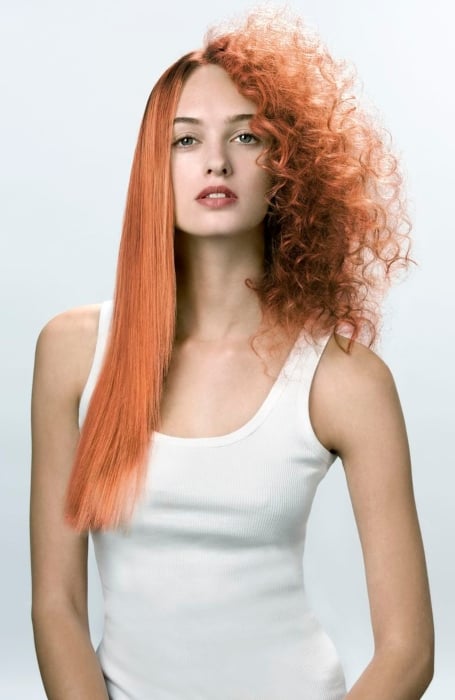 Post-Perm Care Tips
If you have settled on a perm hairstyle, you must take the appropriate steps to care for your new hair texture. This will include purchasing moisturizing products to boost hydration. You will also need to style it differently, and very curly hair could benefit from using sulfate-free serums to prevent frizz. Leave-in treatments and hair masks can also be a great way to ensure the hair is kept nourished. Use a wide tooth comb to detangle the hair. It is also advisable to avoid updos for several weeks after the perm and not wash it for at least three days after; your hairstylist can give you more detailed information about your particular perm. Avoid overwashing or excessive swimming as this will make your perm fade faster.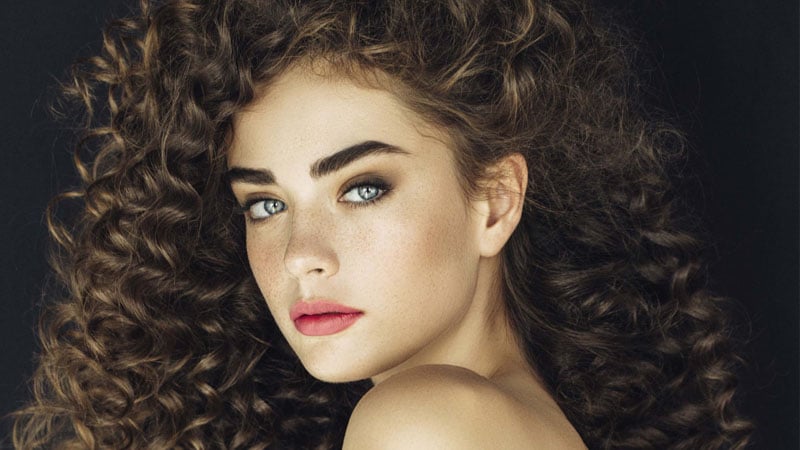 Types of Perms FAQs
What type of perm should you get?
What perm you should get depends on your desired result and hair texture. If you have thin, fine, and limp hair, a volumizing perm is a great way to boost the volume and give the hair movement. If you want to create balance with your curly hair, you can opt for a spot perm or a multi-textured one for a more natural appearance. Perms can have a spiral appearance, beachy waves, or stacked, depending on your preference.
How long does a perm last?
How long a perm lasts depends on your chosen perm, your hair texture and length, and how you take care of it. The average perm can last between three to six months. When going to the salon, you can expect the perm to take over two hours and sometimes up to five.
How much does a perm cost?
Perms vary in price depending on your hair length and which perm you choose. They can range from as little as $40 to several hundred. Hot perms also tend to be more expensive than cold perms.
Can you perm colored hair or dye it after?
It is not advisable to perm hair that has been bleached because the chemical process can damage and dry the hair; bleached hair has already been damaged by breaking the bonds in the hair and raising the outer cuticle. Modern perms will allow you to dye colored hair, but you would need to discuss this with your hairstylist beforehand to establish the condition your hair is in. You cannot color your hair for at least ten days after it has been permed because dyeing your hair will open the outer follicle.
Which perm lasts the longest?
Most perms will last between three to six months. This can differ depending on how you care for them. Straight perms and spiral perms tend to last for three to six months. A body wave perm can last for six months; with proper care, a digital perm could last for up to a year.
SUBSCRIBE TO OUR NEWSLETTER
Subscribe to our mailing list and get interesting stuff and updates to your email inbox.