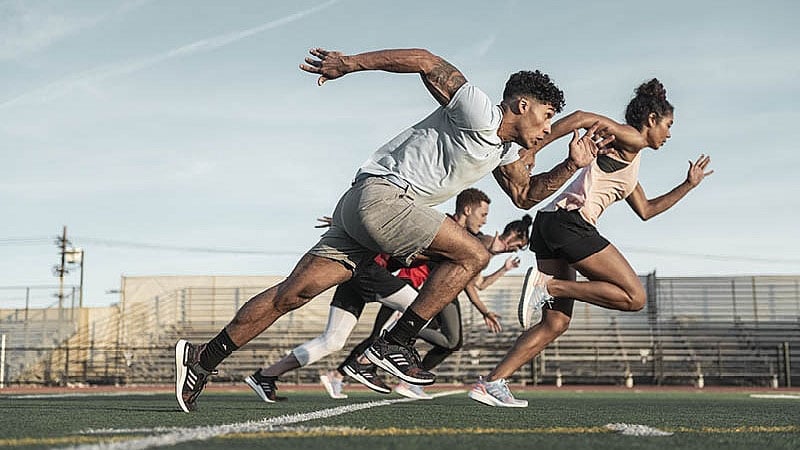 Everyone loves a bit of fresh air, and there's no better way to experience the great outdoors than with a jog. This form of exercise is an excellent way of keeping fit and enjoying your surroundings. However, it's essential to keep your body at its best to maximize your performance – that's why you must choose the correct trainers. From the cushioned sole to the mesh upper, your body needs protection from heel to toe. These best running shoe brands will help you put your best foot forward and keep you reaching new goals.
1. Nike
Nike has a proven reputation for its sneakers. The brand's Free Run series provides a barefoot experience while fully supporting your arches and ankles. This footwear label was founded in 1964 and took its name from the Greek goddess of victory. Aside from its stellar performance, it also offers stylish designs that are sure to impress. The Air Zoom shoes offer flexibility and padding that helps deliver more bounce with every step.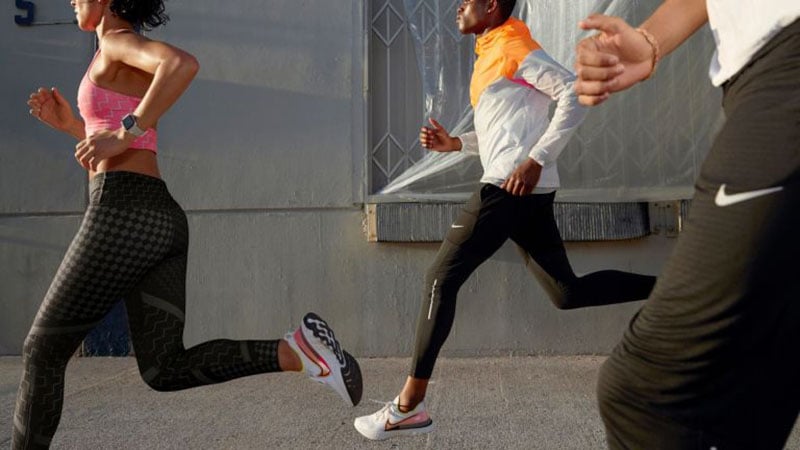 2. Adidas
Adidas creates trainers for people who love to be outside. This brand offers supportive footwear for the person on the go and creates them with a beautifully designed finish. The label was founded in 1949 and continues to develop state of the art footwear for any physical activity. From the streets of Fashion Week to the treadmills in every gym, there's always a time to rock these shoes. Try a pair of the Ultraboosts, which provides motion capture technology, allowing you to reach your full potential with every step.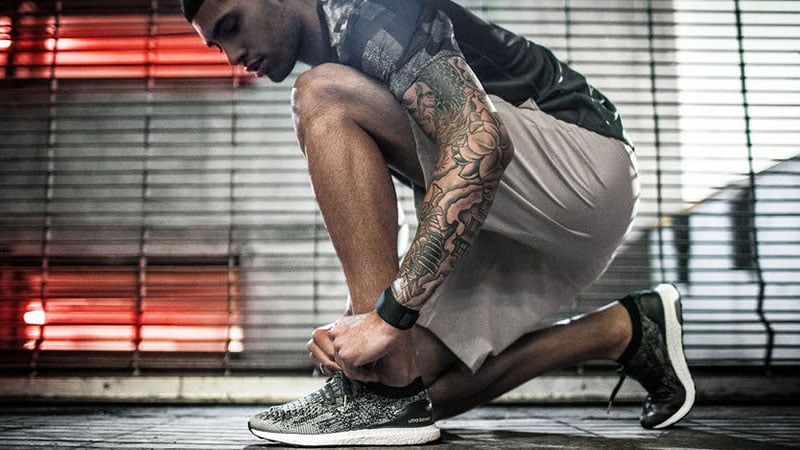 3. New Balance
New Balance has been delivering excellent footwear since 1906 and focusses on the art of performance. The arch of your foot will feel protected and supported thanks to its advanced technology. If you're serious about your fitness journey or you're starting something new, these trainers will guide the way. The Fresh Foam collection features supreme comfort thanks to its soft cushioning and cutting-edge design. You will be able to push yourself further with a shoe like this.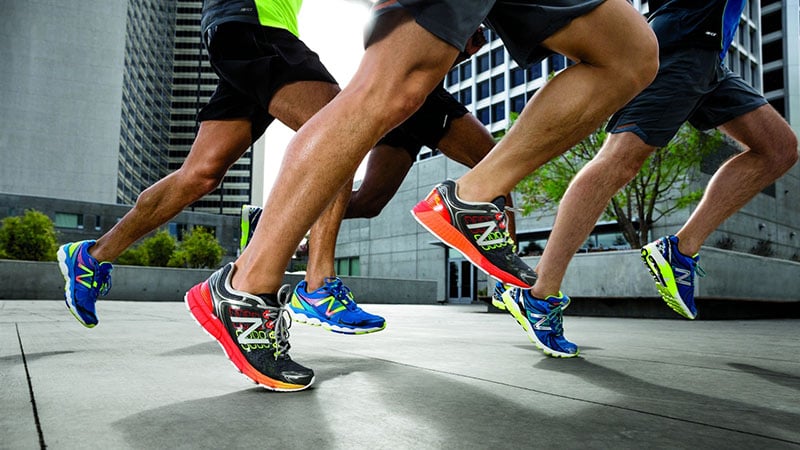 4. Asics
Asics is designed for the athletes who are ready to take their skill level up a notch or two. The name is an acronym for 'anima sana in corpore Sano,' which translates from Latin to 'healthy soul in a healthy body.' This brand's footwear provides support and agility for your new adventure, thanks to its cutting edge technology and high-energy FlyteFoam Propel foam sole. With every step you take, you will be closer to reaching your next goal.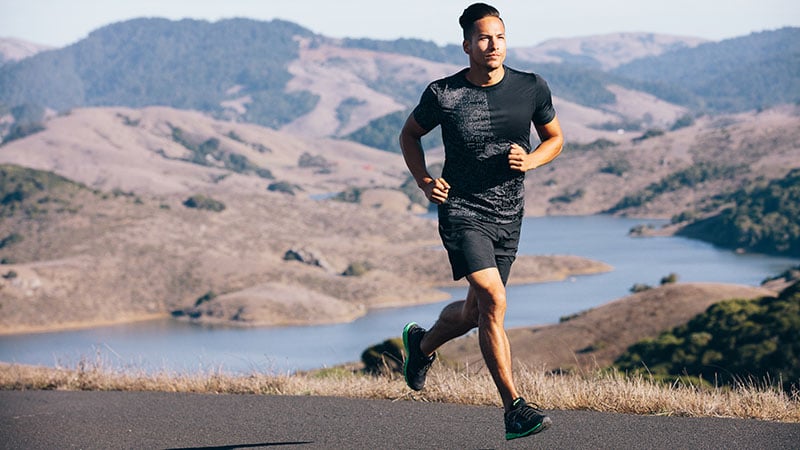 5. Reebok
Reebok has kept men and women fast on their feet since 1958 – its supportive and stylish shoe design offers superior performance for every skillset. The brand's Nano series has been perfected since the decade it was released, with a superior woven textile upper and lightweight cushioning from heel to toe. The bright colors and modern designs will have you looking fantastic and beating your personal best.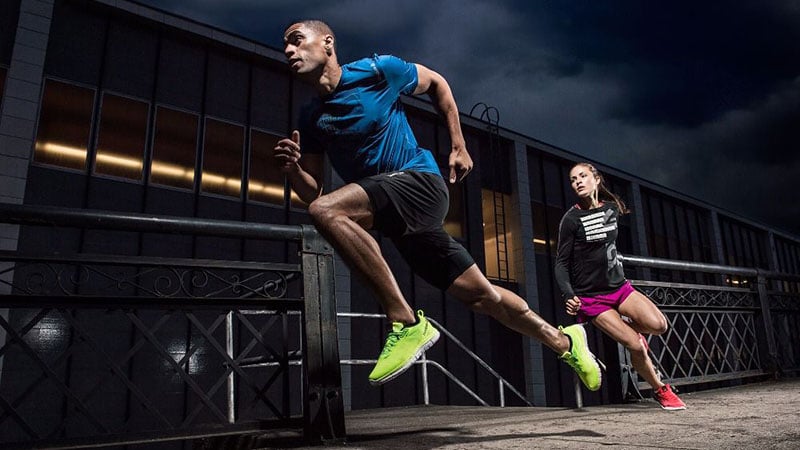 6. Hoka One One
Hoka One One is a leading athletic brand that can help accelerate your running. The label's footwear offers premium cushioning for maximum resistance, and the trending styles are sure to turn heads. You will feel as if you're running on a cloud with its lightweight construction. You can wear these from the gym to the track and know that you're putting your best foot forward.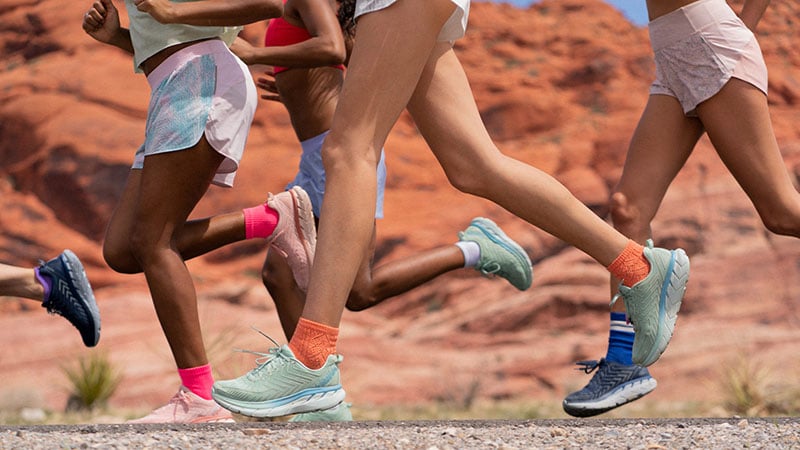 7. Puma
When it comes to athletic footwear, no one does it like Puma. The German brand was established in 1948 by Rudi Dassler – his brother, Adi, was the founder of Adidas. This label creates shoes that offer protection while running and maximize performance with every step. You can go for a short jog or a marathon and know you're in good hands.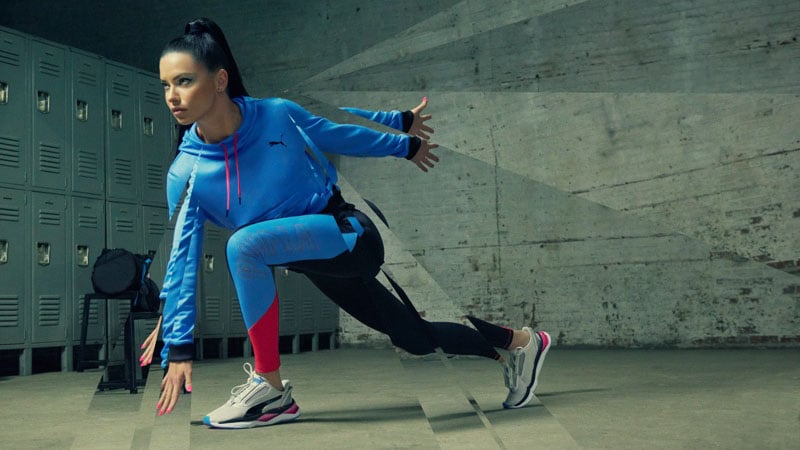 8. Altra Footwear
Altra Footwear is dedicated to finding the perfect shoe for running. It was founded in 2009 and has developed a state of the art technology to create the best footwear for active people. Your toes will spread out evenly across the ground with its FootShape toe box, which maintains balance and encourages maximum stability. This is a brand that understands the power of the right shoe and how it can impact each step – it's a label that will be with you from start to finish.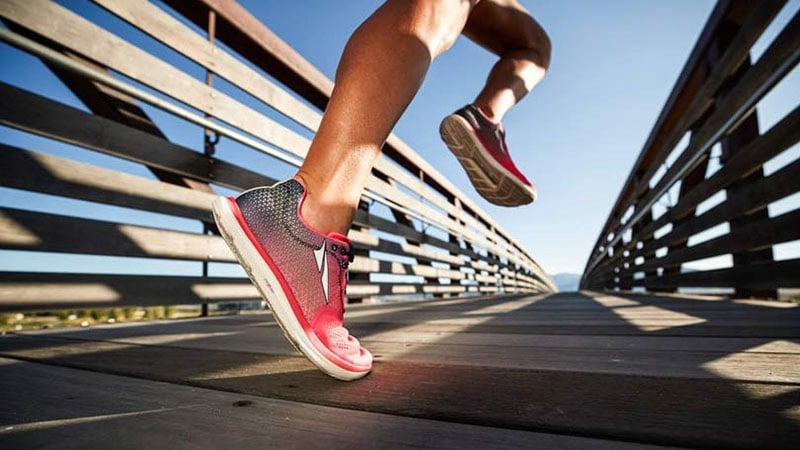 9. Newton Running
Newton Running is here to help make you the best you can be. The footwear brand understands the natural form of the foot and encourages superior performance, thanks to its technology. These trainers are expert-crafted to perfection, and every pair of shoes is created using eco-friendly materials and textiles. The label's cutting-edge techniques will improve your motion and keep the planet happy too – what more could you want?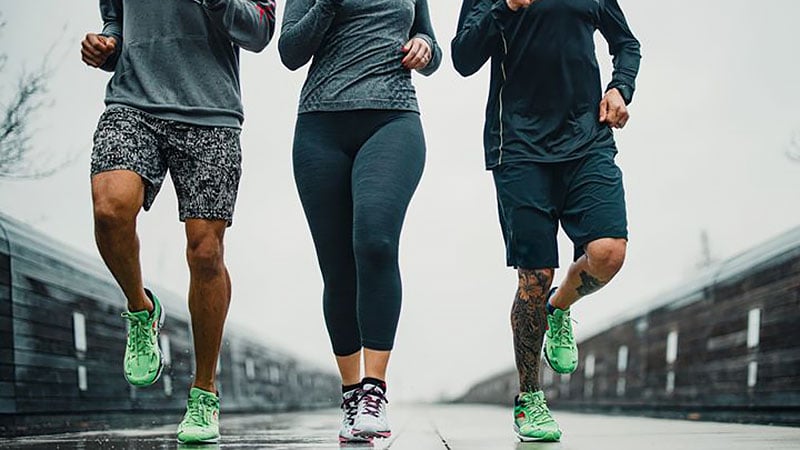 10. Brooks
Brooks Shoes provide superior protection for the foot, no matter the athletic level. This brand uses 3D hex lugs that offer premium grip on the outside of the shoe, and its midsole uses innovative and adaptive cushioning to support your arch with every step. Every pair in its collections respond to the wearer's rhythm, form, stride and weight balance, meaning you will have optimum support for your next run.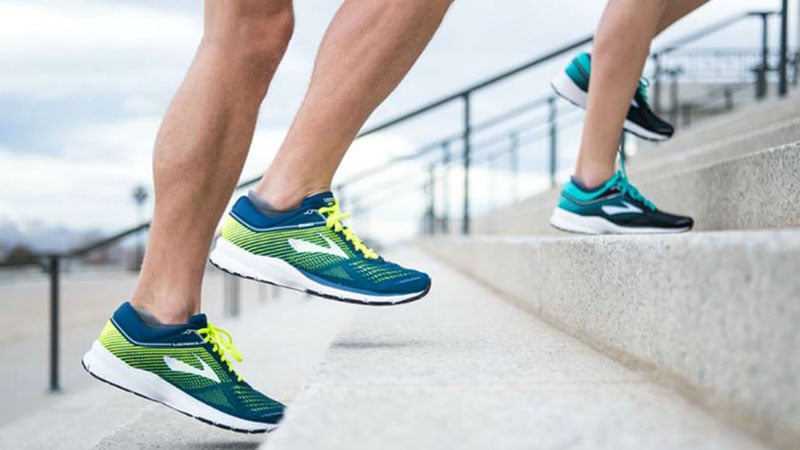 11. Saucony
Saucony is one of the most established brands in the footwear industry. It was established in 1898 and help the wearer reach their full potential. It offers an effortless blend of stylish designs and technologically-advanced materials. This footwear features PWRRUN insoles, which offers stability and comfort while you run. The support within the upper part of the shoe will add fuel to your fire and look stylish at the same time.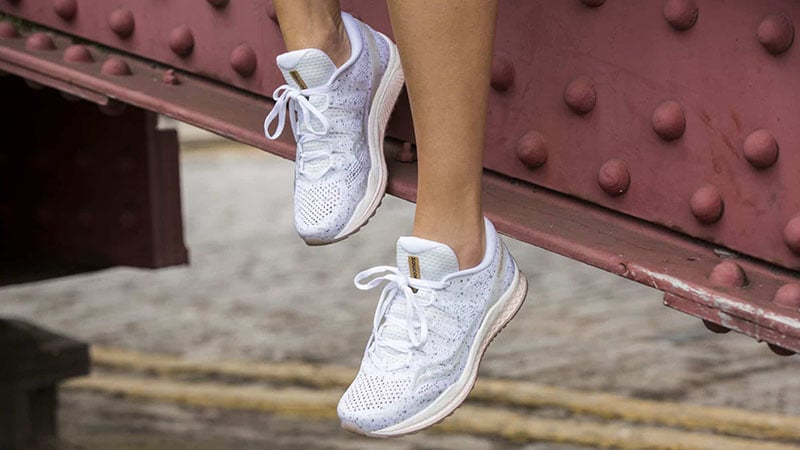 12. Mizuno
Mizuno is an advanced footwear brand that utilizes SmoothRide Support Wave technology to create the perfect running shoe. The reinforced heels have a balanced cushion that's both lightweight and sleek. Its WAVEKNIT upper is well-ventilated and breathable, and the flexible construction works with the movement of the foot. You will feel light as air with every step in these sneakers.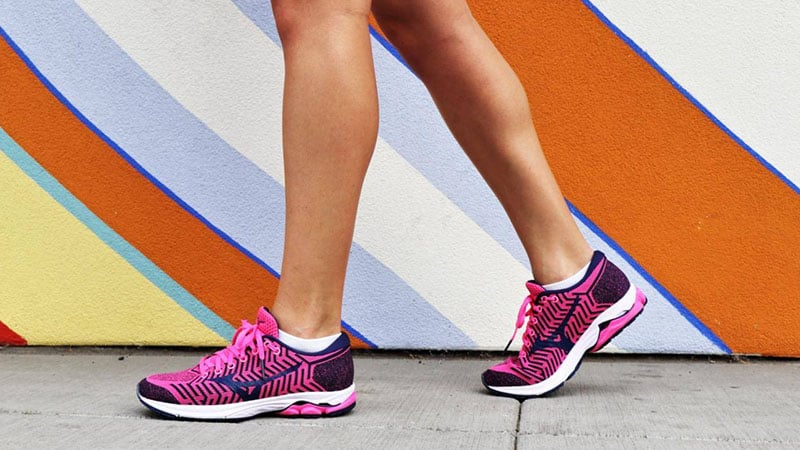 13. Salomon
Salomon is the perfect brand for the athlete who enjoys running on new terrains. This label creates shoes that are made for all types of land and uses Gore-Tex technology for ultimate flexibility across your foot. This brand was founded in 1947 in the heart of the French Alps – the rough surfaces of the earth were its inspiration, making it the perfect footwear for your next dash.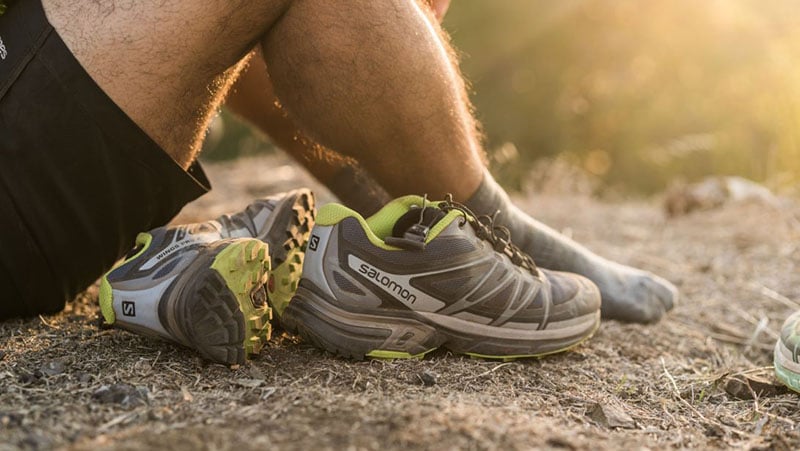 14. Skechers
Go for a quick jog or take your long-distance run one step further in Skechers. These lightweight trainers provide a breathable and durable performance for your next workout, thanks to its Air Cooled Goga Mat insole and mesh body. You can find a style that suits every occasion and are sure to help you stay on track.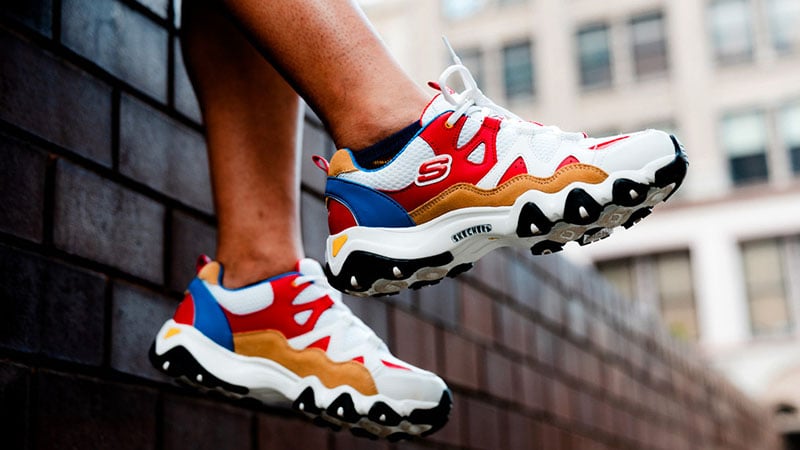 15. Under Armour
Under Armour knows how to make seriously good running shoes. This brand was established in 1996 with the sole purpose of creating activewear for serious athletes. Its trainers offer stable and comfortable cushioning and premium energy-returning – its the ultimate shoe that will stay with you every step of the way.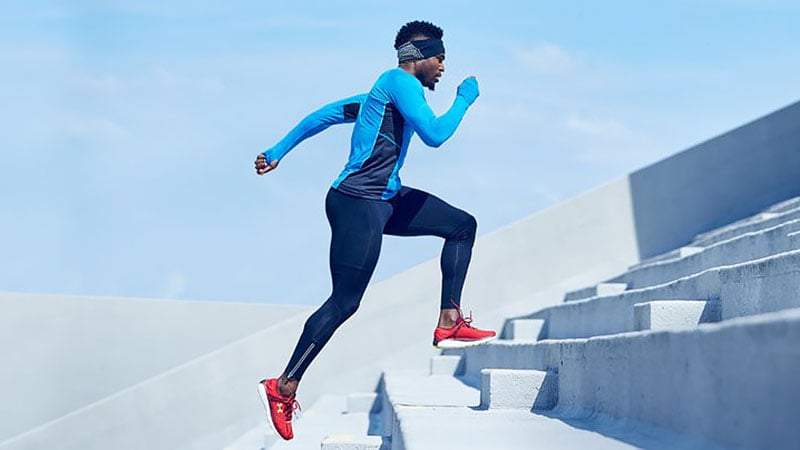 16. APL
APL blends unique footwear technology with the ultimate performance and comfort. These sneakers are modern in design and futuristic in the approach, thanks to its TechLoom Phantom 3D mesh. You can go from the tack to the treadmill instantly with this footwear – its sleek and stylish craftsmanship makes them the perfect pair for everyone.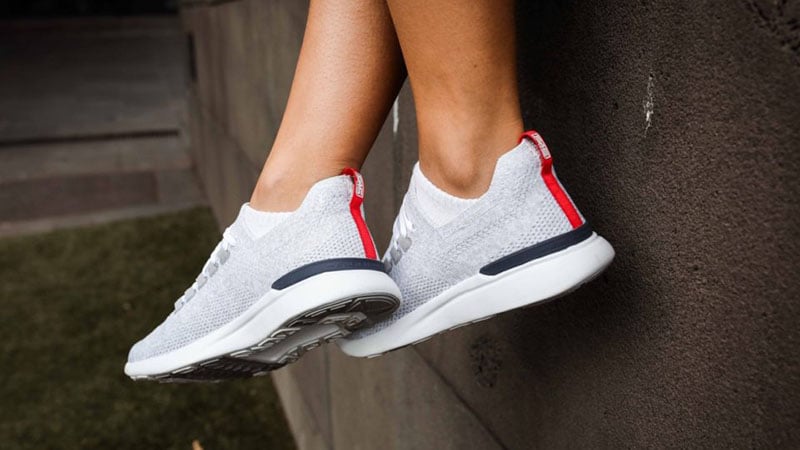 17. Merrell
From the top of a hiking trail to a treadmill in a gym, Merrell running shoes understand stability. This brand specializes in rough terrains, meaning you can take your training to the next level. Each pair of shoes offer high-performance technology and makes you feel as if you're taking every step barefoot. You can also choose waterproof and ventilated footwear to make your next adventure even more exciting.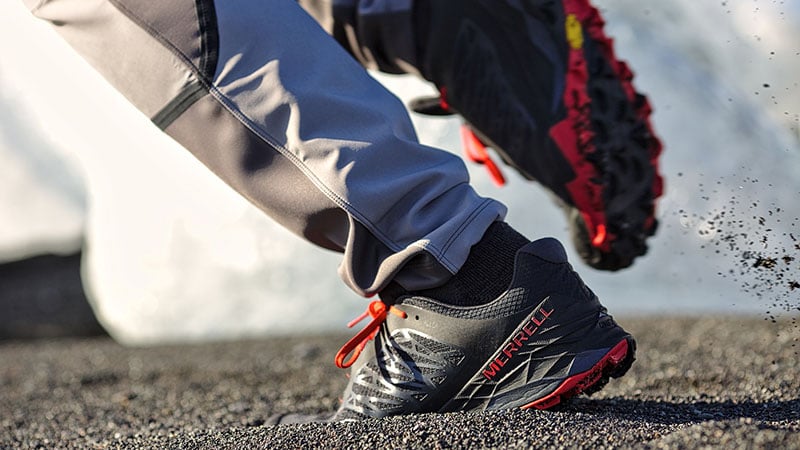 18. Veja
Veja is one of the most stylish brands on the market, thanks to its minimalistic and modern designs. Its sleek Alveomesh upper with a 'V' logo is both stunning and ventilated and allows you to go the distance. This label offers L-FOAM cushioning for maximum bounce and minimize vibrations on your foot. Your next run will also help the environment, thanks to this footwear's eco-friendly approach.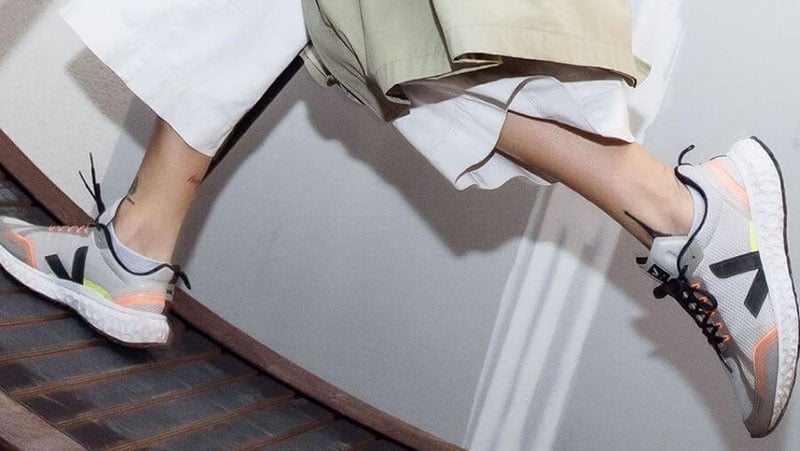 19. La Sportiva
La Sportiva was founded in Italy and has helped protect feet from the elements since 1928. This footwear offers shock absorption with its stabilized MEMlex cushioning. You can take your next trip up a mountain with its state of the art compressed EVA rock guard in the forefront. Watch as your personal best gets better each time you step outside.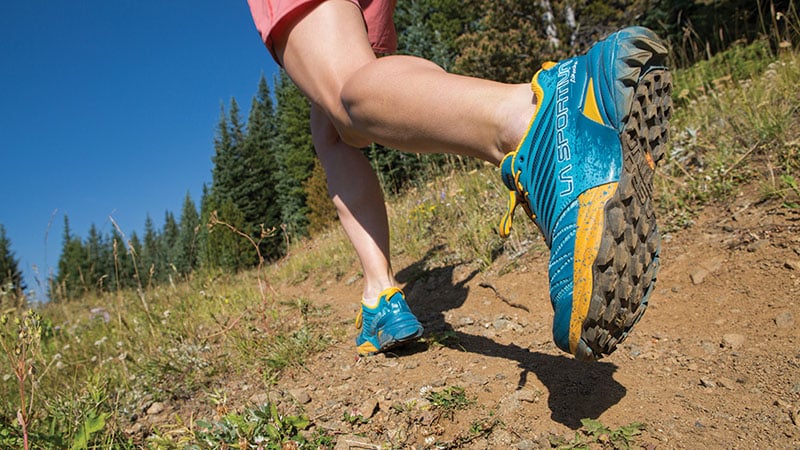 20. On-Running
Have you ever dreamed of running on clouds? Well, now you can start with the On-Running selection of footwear. The On Cloud X collection features a blend of CloudTec Zero Gravity cushioning with deep flex grooves. This allows your feet to move holistically and helps maximize your overall performance. Whether you're returning to fitness or you're a pro from way back, this is the best brand to get you from A to B.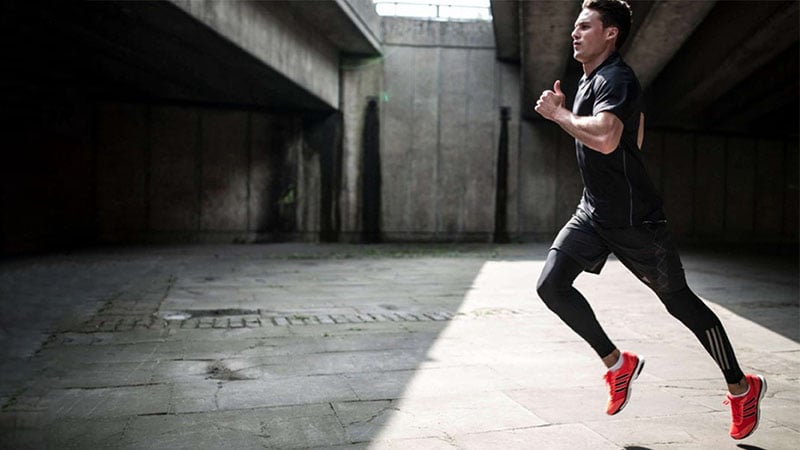 Best Running Shoes FAQs
What brand makes the best running shoes?
The best running shoes come from brands that have made sports and sport innovation their sole goal. When looking for the best running shoes, go for brands like Nike, Adidas, New Balance, Asics, and Reebok.
Are Asics better than Nike?
Nike is definitely a leader in the industry, with a more significant market share and focus on innovation, design, and performance. Meanwhile, Asics produces excellent shoes at an often more affordable price point, focusing on reliability and performance. Which brand you choose comes down to personal preference.
What shoes marathon runners wear?
Some of the most popular styles worn by marathon runners include Nike's Alphafly Next% and Vaporfly Next% . Runnersworld monitored the 2020 Olympic Marathon Trials and found that 404 of the 565 finishes were wearing Nikes.
Are more expensive running shoes better?
There are quite a few studies and trials that have shown that more expensive running shoes aren't necessarily better. With higher price points, you might be paying for newer technology and patented materials, but you're also paying for a brand name. It also means you have higher expectations, which may not always be met. Ultimately, however, the brand choice comes down to personal preference, with excellent shoes available in various price ranges.
SUBSCRIBE TO OUR NEWSLETTER
Subscribe to our mailing list and get interesting stuff and updates to your email inbox.