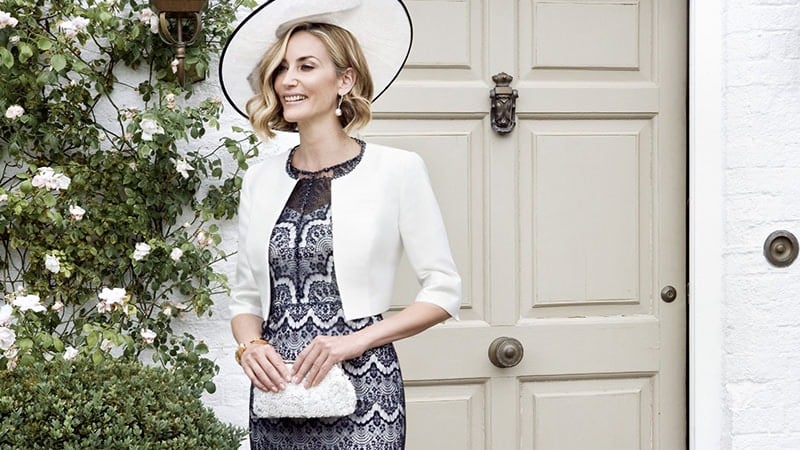 So, you've helped your daughter pick out her gorgeous wedding dress, and now it's your turn to find an outfit for the day. As the mother of the bride, you'll naturally want your dress to appear polished, stylish, and perfect. After all, it's not every day that one of your children gets married. But, with so many different options available, it can be hard to know where to start. Thankfully, we're here to help. In this guide, we've curated a collection of stunning designs that you're sure to love and conveniently broken them down into popular categories. So, whether you're after a gold gown or a purple tea-length frock, you'll find it here. These are the most beautiful mother of the bride dresses for stylish mums.
RELATED: 40 Best Mother Of The Bride Pant Suits

Mother of the Bride Dresses
Tea Length Mother of the Bride Dresses
A tea length dress can be both practical and beautiful for the mothers of the bride. Typically finishing a few inches below the knee, this midi style allows you to move freely while appearing elegant and polished.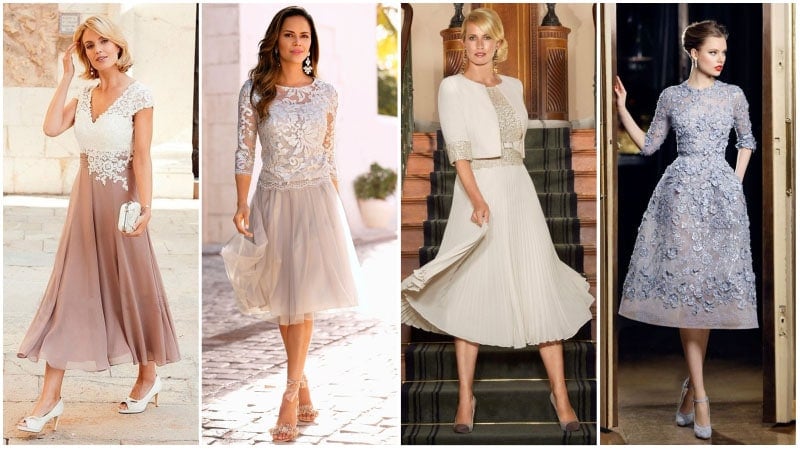 TOP BUYS
Long Mother of the Bride Dresses
For formal weddings, a long mother of the bride dress is ideal. Thankfully, there are many beautiful gowns and maxi dresses available. So, all you need to do is select the style and color that suits you best.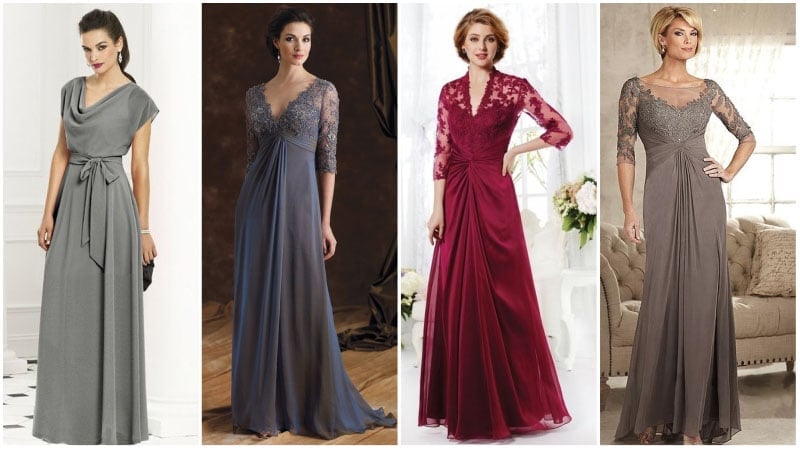 TOP BUYS
Short Mother of the Bride Dresses
Don't feel like you have to wear a long dress just because you're the mother of the bride. For many weddings, a lovely cocktail or knee-length design can make an excellent option. Simply choose a classic style, such as a pencil or fit and flare, and keep the hem close to your knees.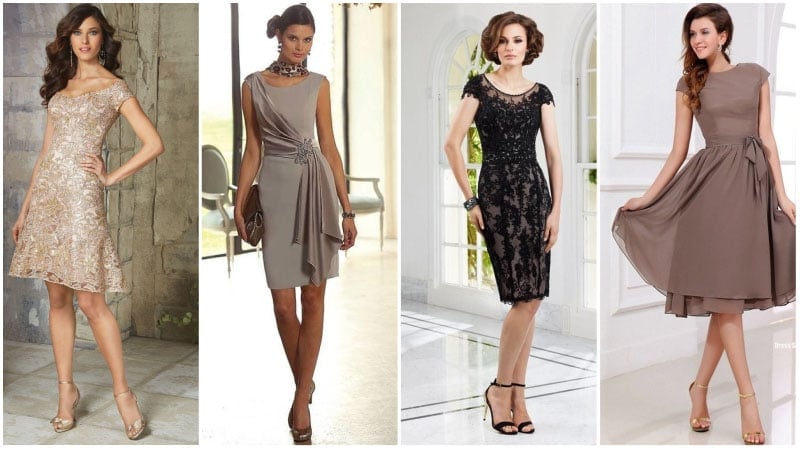 TOP BUYS
Mother of the Bride Summer Dresses
If your daughter has planned a summer wedding, it's important to dress appropriately for the season. To do so, select a dress that will allow you to beat the heat while appearing stylish. Elements to consider include the length, weight of the material, sleeve style, and color.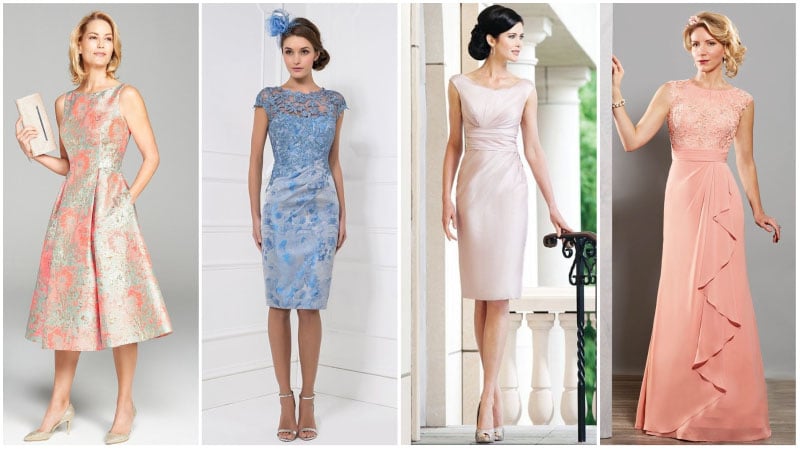 TOP BUYS
Plus Size Mother of the Bride Dresses
Today, there are many beautiful plus size dresses available for curvy mums. If you're struggling to find a flattering style, try highlighting your curves instead of hiding them. To do so, consider a pencil dress or an empire waist gown.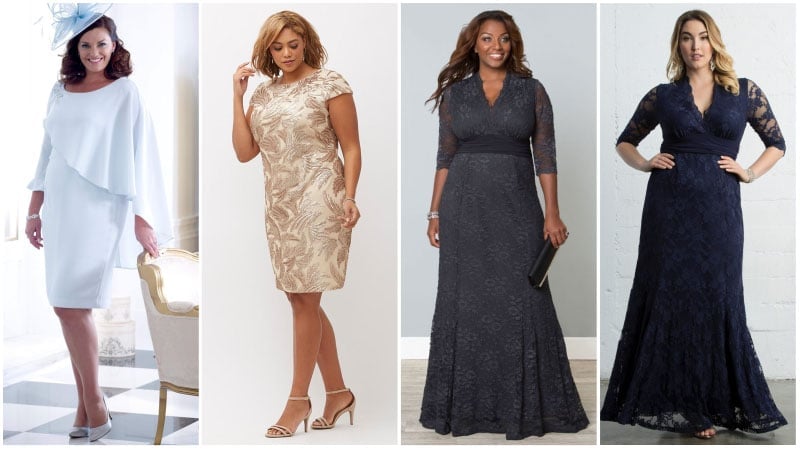 TOP BUYS
Gold Mother of the Bride Dresses
For all those glamorous mums out there, a gold mother of the bride dress can make a beautiful option. Perfect for formal weddings, this color is striking and sophisticated. But, remember to keep your makeup and accessories neutral when wearing this bold hue.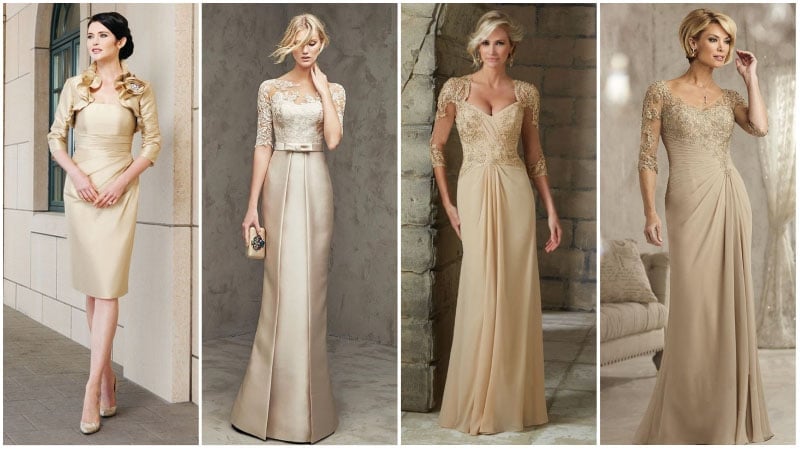 TOP BUYS
Silver Mother of the Bride Dresses
Silver can be a surprisingly flattering and stylish hue for a mother of the bride dress. To wear the color, just choose between a long gown and a shorter style. Then, complete your look with silver jewelry and either silver or black shoes.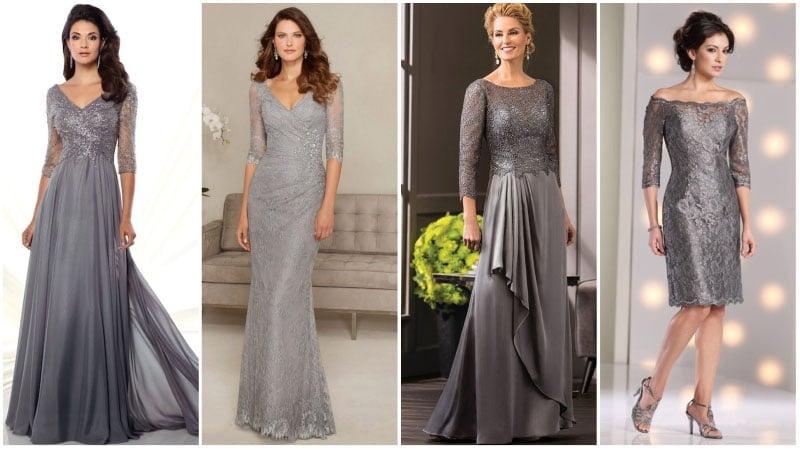 TOP BUYS
If you're not into glittering metallics or ultra-feminine hues, a navy mother of the bride dress may be the right choice for you. This sophisticated color creates an elegant and beautiful appearance. Additionally, it's an excellent option for evening and cocktail weddings.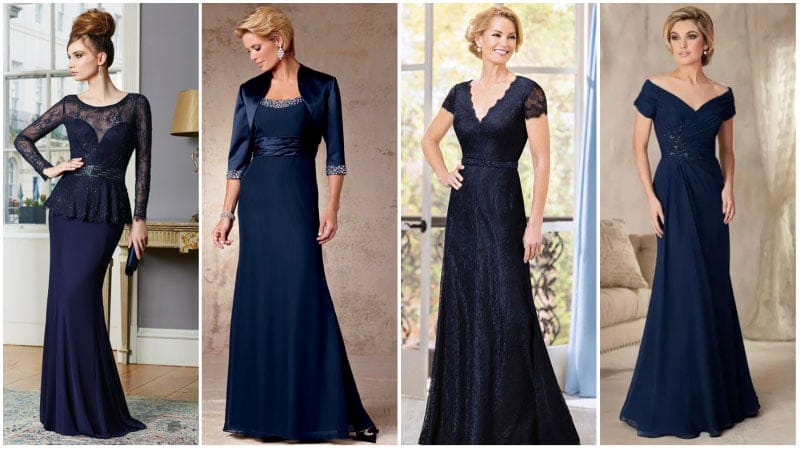 TOP BUYS
Champagne Mother of the Bride Dresses
Champagne is a timeless color that always works well for formal events. Whether worn in the form of a satin knee-length pencil dress or a chiffon and lace gown, this color appears polished and pretty.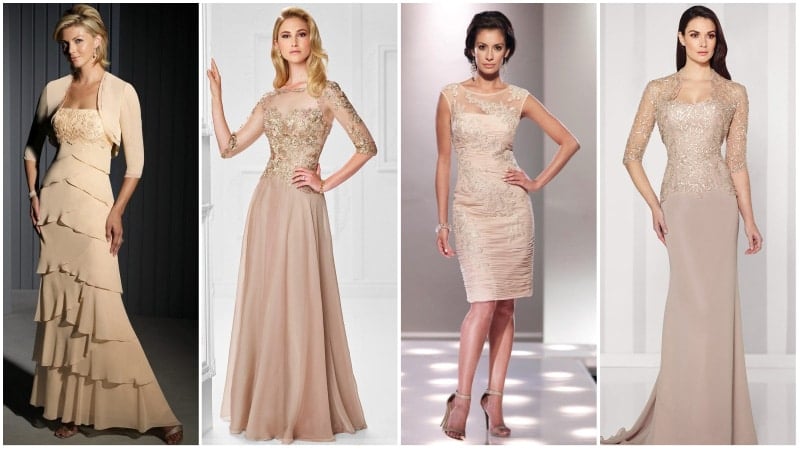 TOP BUYS
Purple Mother of the Bride Dresses
If you love to wear bold colors, consider a purple dress for your daughter's special day. The gorgeous and feminine hue is perfect for stylish mums. Just make sure you choose the shade that best flatters your skin tone.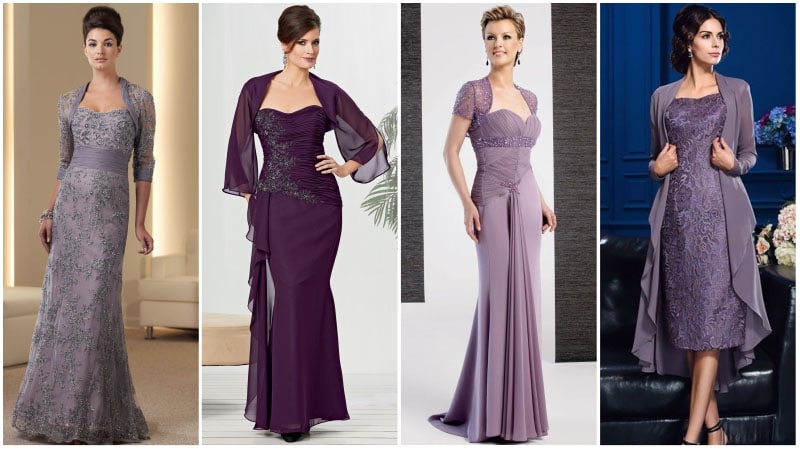 TOP BUYS
Accessories
Jackets
Whether for warmth or to achieve a more polished appearance, a jacket can be an excellent addition to your ensemble. However, not just any design will do. To ensure you appear suitably sophisticated for the day, select an elegant style, such as a chiffon design or a lace bolero, in a colour that matches your dress.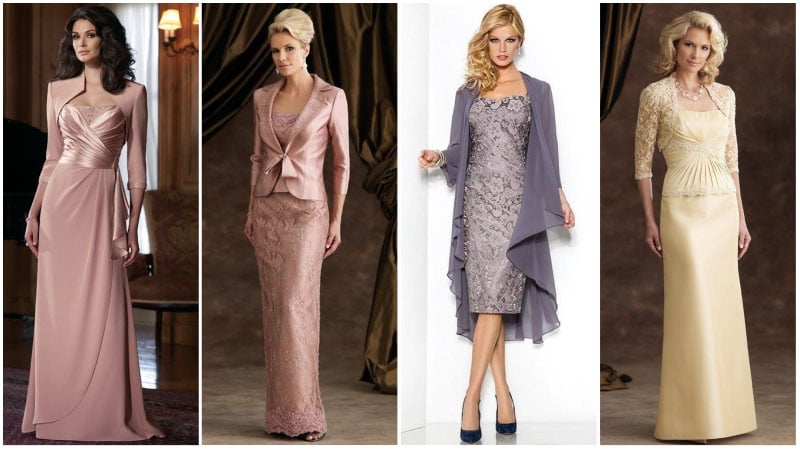 TOP BUYS
Shoes
Don't forget to find the perfect pair of shoes to go with your gorgeous mother of the bride outfit. In particular, heeled sandals work well, especially in shades of nude, blush, and gold. However, if you're wearing a dark dress, you can also consider a classic black design.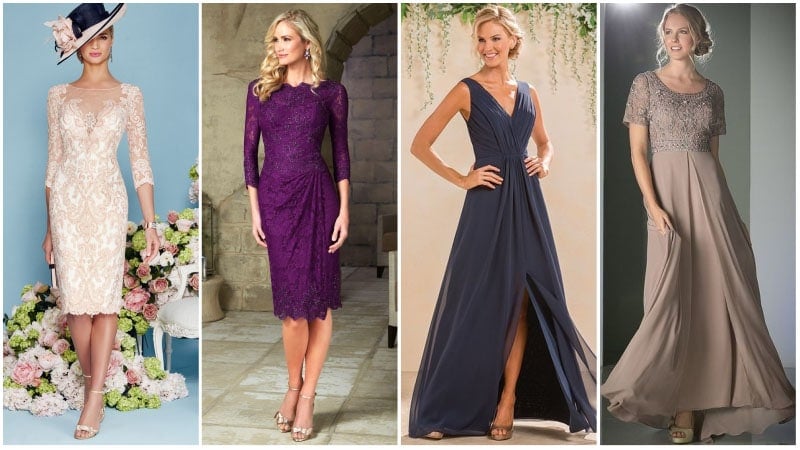 TOP BUYS
Bags
Every mum needs a place to store her phone, lipstick, and keys on her daughter's wedding day. But, that doesn't mean you can take your regular handbag. This special occasion calls for a special bag. A chic hard-shell clutch will do the trick, so long as it matches your outfit.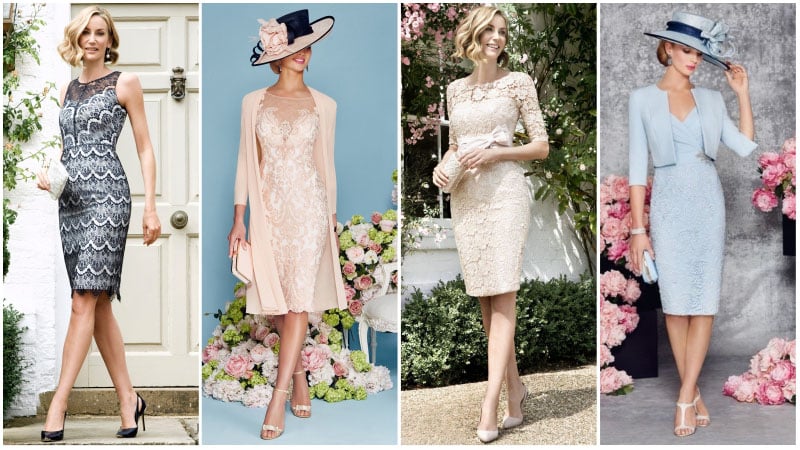 TOP BUYS
Jewelry
Jewelry is the key to completing your mother of the bride look in style. To do so, stick to the classics, such as diamonds and pearls. Whether you wear silver, gold or the on-trend rose gold will depend on both the color of your outfit and your skin tone.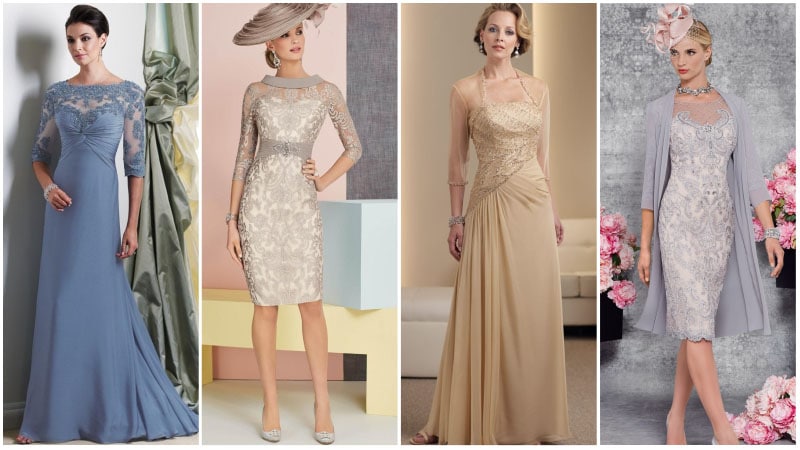 TOP BUYS
FAQs
What color is the mother of the bride supposed to wear?
The mother of the bride is not really limited in her color choice, apart from not being able to wear white or variations of this hue as this color is reserved for her daughter. Popular colors include silver, navy, and purple. Some women like to wear a similar color but not the same as the bridesmaid's dresses. The idea is to complement it, not be matchy-matchy.
Is there a difference between the mother of the bride and the mother of the groom's dresses?
Traditionally, the mother of the bride is meant to be able to pick out her dress and the color of it before the mother of the groom, but that is simply not the case anymore. There is no need for the two women to match in color, and both should pick something elegant and polished. Both women should follow the wedding dress code.
What is the mother of the groom supposed to wear?
Much like the bride's mother, it is also a special day for the mother of the groom. She should pick a look that she feels comfortable and confident in and styled to suit the dress code and gives off a polished appearance. Long dresses,tea-length dresses, jackets and skirts, and even a pantsuit are all appropriate outfits.
How do I find the perfect mother of the bride dress?
There is so much variation when it comes to mother-of-the-bride dresses. It may help discuss your color choice with your daughter beforehand to ensure that she is on board and determine what color her bridesmaids will be wearing. When it comes to picking out the dress, make sure you find something comfortable and practical that does not show off too much skin. It should make you look and feel great, appear polished, and in no way detract from the bride.
Does the mother of the groom get ready with the bride?
The groom's mother does not usually get ready with the bride, as that time is often reserved for her and her bridesmaids and occasionally her own mother. That said, if the bride and her mother-in-law have a particularly close relationship, she may invite her to get ready with them or at least join them for hair and makeup.
How much money should the groom's parents give as a wedding gift?
Traditional once dictated that the bride's parents pay for the wedding, but modern couples are often saving together and paying for their own celebration. This can also be with a little help from their parents. Most couples appreciate money as a wedding gift to help them get started on their new life together, but it seems tacky to expect a certain amount. That said, research has found that on average, a bride's parents give $12,000, and the groom's, $7,000.
SUBSCRIBE TO OUR NEWSLETTER
Subscribe to our mailing list and get interesting stuff and updates to your email inbox.