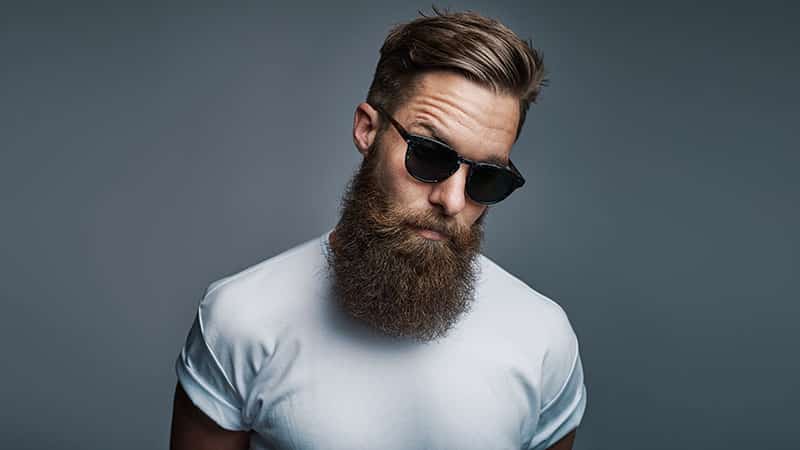 The right facial hair can say a lot about a man. Are you trying to convey the image of someone who takes their appearance seriously and wants a neat and polished finish? Or perhaps you prefer something a little less structured and more ruggedly handsome, appealing to those who want an effortlessly cool look. Long beard styles for men are an excellent option, but they do take serious commitment because they are not going to grow overnight. Once you reach that desired length, though, this is where the fun begins because the options for styling feel endless. Don't believe us? Keep reading to become inspired.
1. Bandholz Beard
Classics like the Bandholz beard have withstood the test of time for good reasons. This style is named after expert Eric Bandholz, and features a full beard with a mustache that is often well-groomed and neatly shaped. It will be turned up at the corners of the lip, lending to the masculine appearance. This contrasts the rest of your facial hair, which can appear thick and, at times, even shaggy.
2. Garibaldi Beard
Effortlessly and undeniably masculine, these are two ways to describe the ever-popular Garibaldi beard. Named after the Italian general Giuseppe Garibaldi, the style is defined by a full beard that can be long and shaggy. The appearance can be unkempt, which gives you a brilliant contrast with the neatness of the mustache, making it the perfect combination. This facial hair looks best when worn thick and full but not more than eight inches in length.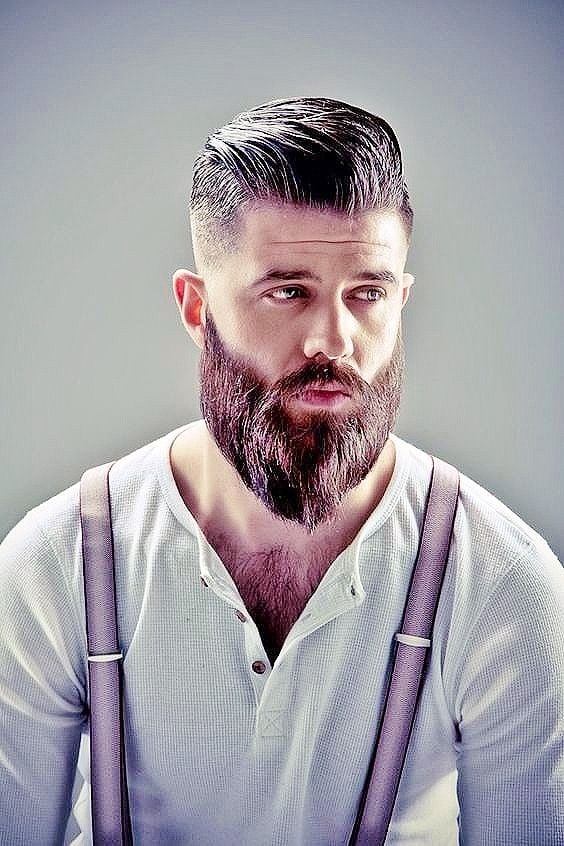 3. Lumberjack Beard
For those who want a ruggedly handsome appearance, try a lumberjack beard. This bearded style will not happen overnight and requires time and patience before the hair is full and thick enough to be styled. You will also pair it with a slightly longer mustache, adding to the fullness around your face. The result is effortlessly cool facial hair associated with masculinity and strength.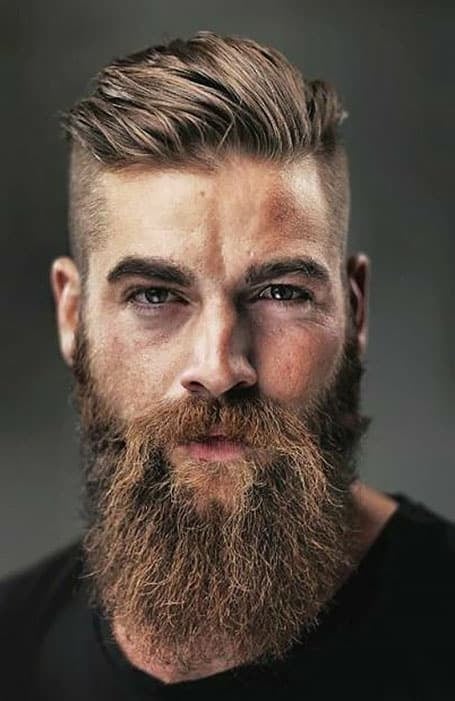 4. Viking Beard Style
The Vikings have inspired hairstyles, tattoos, and now, facial hair. A Viking beard style can be best described as big and burly. The long and full facial hair paired with a thick mustache can be incredibly sexy and masculine, but it also serves a great purpose. It will protect your face from cold, wintery weather conditions, making it an ideal choice for someone who spends a lot of time outdoors. But the best part is there are many ways to style it, including trying out different braids or experimenting with accessories like beads.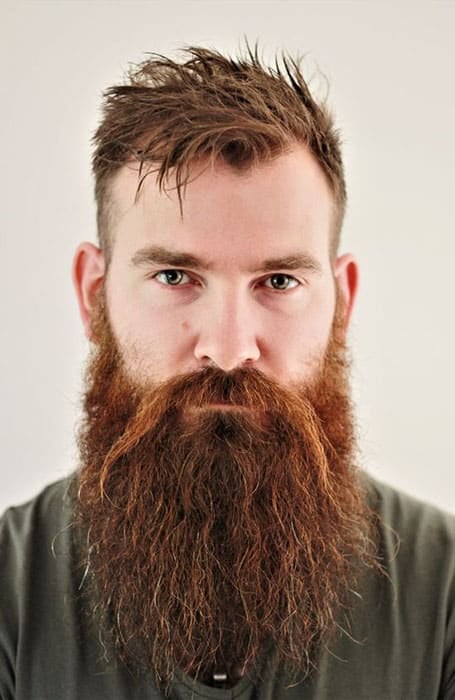 5. Imperial Beard
If the standard approach to facial hair is not for you, we have the solution you have been looking for. Try the Imperial beard instead! Its longevity and popularity are one of the reasons it is so well-known and can be traced back to the Second French Empire. When it comes to creating this style, rather than focusing on the growth at the chin, it is a look that is all about the mustache, which is full and styled to be neat and polished. It also has a touch of sophistication.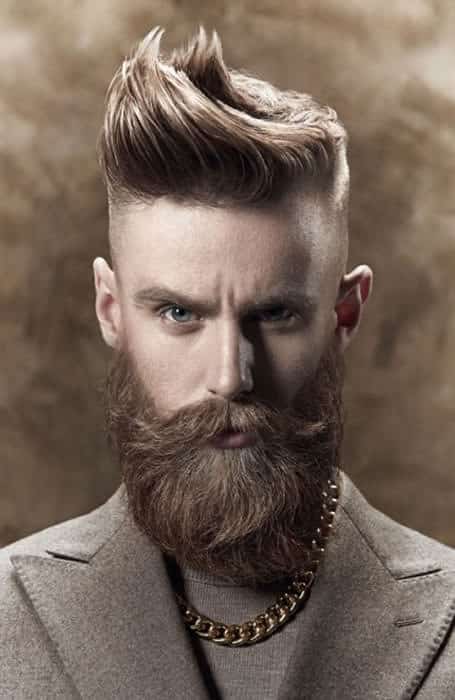 6. Long Goatee
The goatee is another classic option defined by its small, pointed shape on the chin. It is also worn with a mustache to outline it. But to add to give it a minor update and create more flair, wearing it longer is a great choice. This will make your look more noticeable and draw attention to your face. Do you want a more shaggy finish? No problem. Or perhaps the neat and overly groomed look is not for you? Again, this is a versatile option for your facial hair and will let you experiment with various finishes.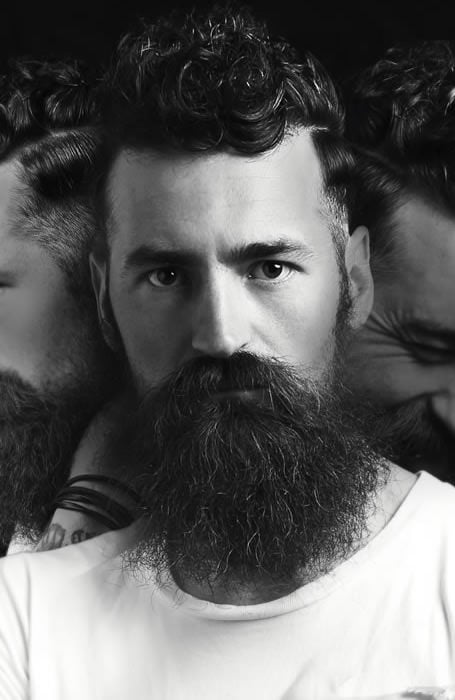 7. Ducktail Beard
If you are looking for a way to bring attention to your face, which will easily complement its shape, look no further than the Ducktail beard. The shape resembles a ducktail and needs at least two to four inches of hair growth to achieve the look. This is one of our favorite styles because it is neat and polished. It can also be altered just the way you want. This means you can experiment with length, opting for a long, full beard that will get you noticed and make you the center of attention.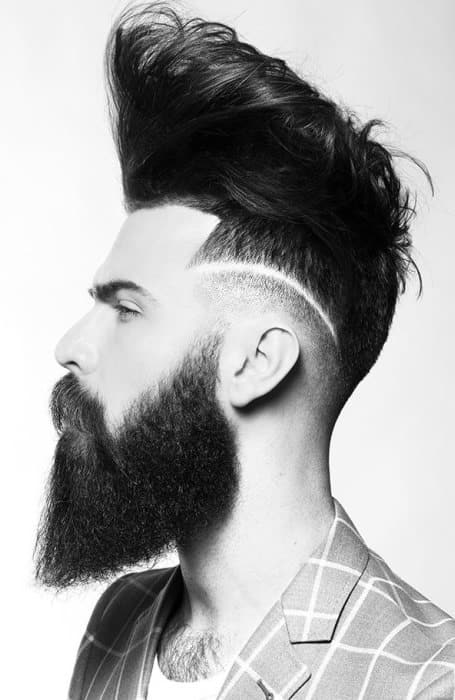 8. Long Biker Beard
Edgy and rebellious, biker beards have long been considered a style reserved for tough guys. This look is undeniably appealing and features a long beard, sideburns, and a neat mustache. It is a look that demands attention and respect because of its association with bikers. For extra contrast, you could opt for a shaved head or tapered hairstyle, adding to your cool points. Don't believe us? Just take a look at this picture!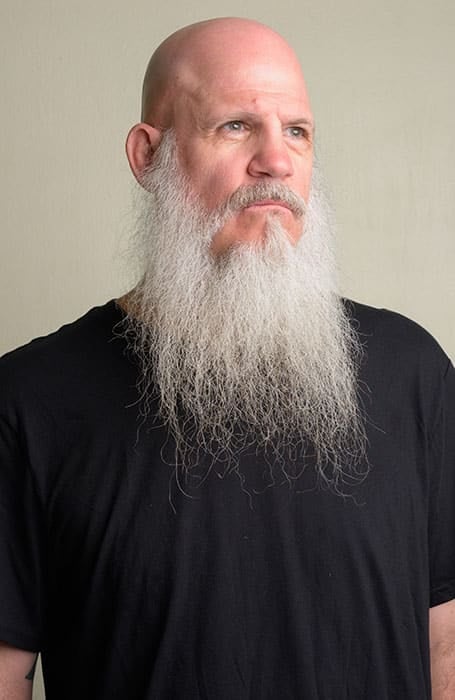 9. Long Braided Beard
Do you want a bearded style that is designed to be shown off? We hear you, and let us introduce you to the long braided beard. It is bold and expressive, letting you style it precisely. The added length will also give you more freedom with how you do this and make it much easier to create a plait. Or, for a fresh and modern twist, why not try a bubble braid? All you need are elastics which will be added to its length, giving you that cool bubble effect.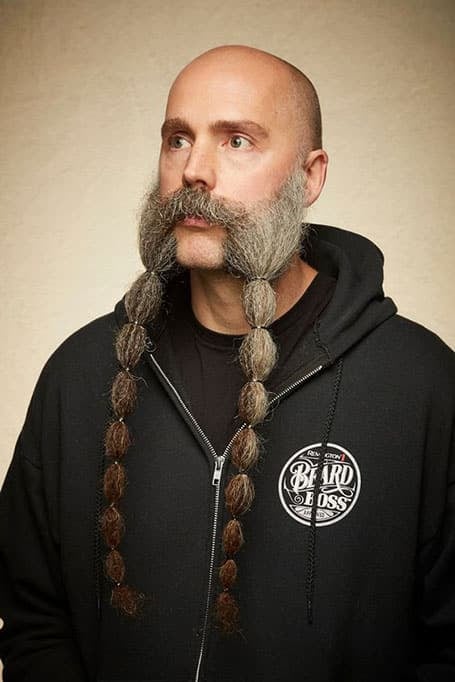 10. Long Two-Tone Beard
The long two-tone beard proves that you do not have to worry about color change that comes with age and genetics. You can embrace a salt and pepper colored beard, or any other shade for that matter, as the hair changes. Aging can be beneficial to growing long, luscious, and full beards. You may notice that the growth will become thicker and the coverage increases, and who doesn't want that, right? Some factors to consider include lifestyle, such as a good diet and eliminating stress.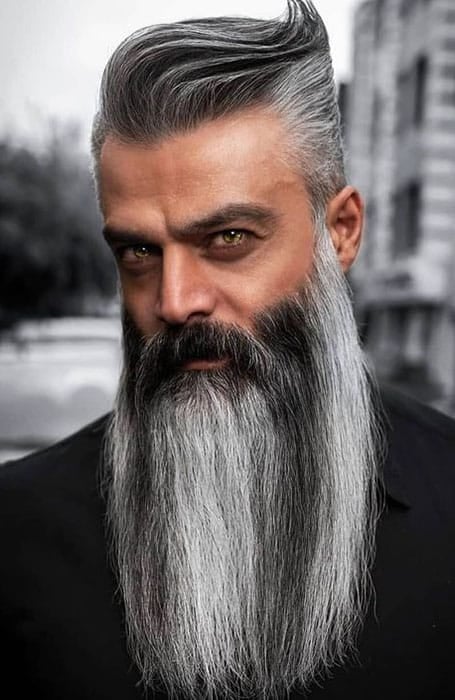 How To Trim Long Beard Styles
Long beards take time and patience to grow. But to keep them looking neat and retaining their desired shape, you also need to learn how to trim them. This can be a daunting task because one wrong move and you could be left with a disastrous result that would need you to cut your facial hair much shorter. If you are looking for tips and tricks on taking care of your beard, the YouTube video by barber Matty Conrad is what you need. In it, you will learn four easy steps to approach caring for your beard, all in the comfort of your own home!
What Hairstyles Go With a Long Beard?
There are many hairstyles that look great when worn with a long beard. Full facial hair can be incredibly appealing because it will allow you to highlight your features or create a masculine finish. Some men want to achieve contrast by opting for short haircuts or shaving their heads altogether. This is ideal if you want to make your beard the center of attention and will be associated with strength and confidence. Others lean into that effortlessly cool vibe with longer, less structured hairstyles, like the man bun or bro flow, which gives you a boyish charm and creates a youthful finish. Whether you choose to slick your hair back for a polished look that will deliver maximum results or prefer to let your curls flow, these are some of the best haircuts for men with beards.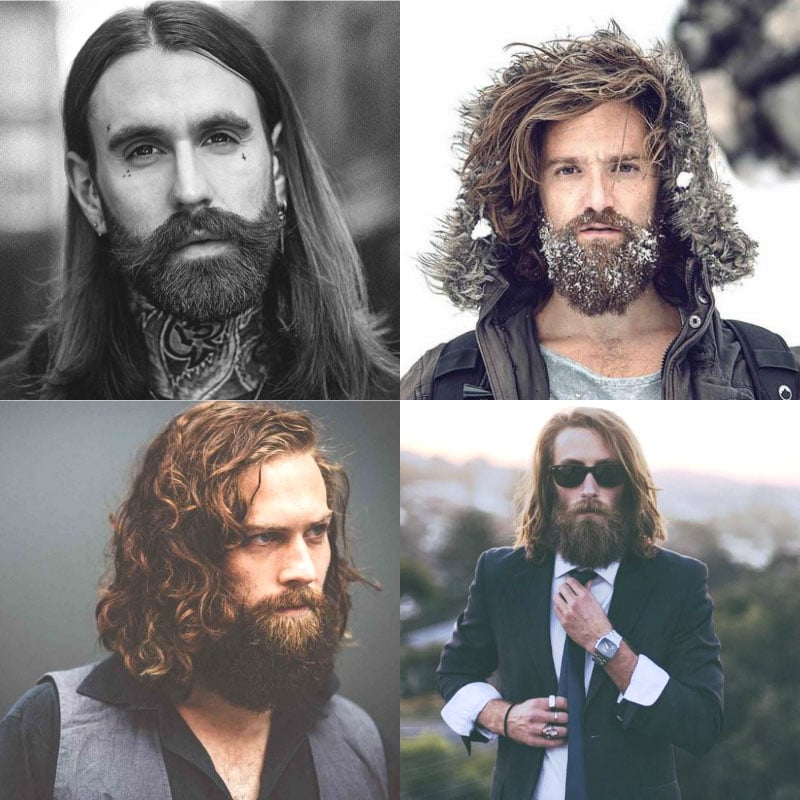 Long beard Styles FAQs
Are long beards in style?
Long beards are definitely in style and there is a lot of versatility with how you can wear them. This includes full beards that are neat and masculine, to more creative options like braided styles and Viking beards.
What length beard looks best?
Why long beards are definitely appealing because they can be effortlessly cool and masculine, the most popular beard length, and the one that is considered to look best, is stubble. The simplicity of stubble and its ability to enhance the features of most men make it a great option. In contrast, a long beard takes time and effort to create.
What is a Viking beard style?
A Viking beard is a style named after the Viking people and is known for its fullness and length. The big, burly appearance is paired with a thick mustache and is a look often associated with masculinity and strength. It can be easily personalized and looks great with braids or beaded accessories. In addition, this beard serves a second purpose, protecting the face from the cold, making it an ideal look for someone who spends a lot of time outdoors.
Are long beards attractive?
Long beards are definitely attractive although they are not for everyone because they take time and commitment. They also require regular trimming and upkeep. Unfortunately, some people also view long beards as unprofessional and they will not lend themselves well to all settings.
SUBSCRIBE TO OUR NEWSLETTER
Subscribe to our mailing list and get interesting stuff and updates to your email inbox.