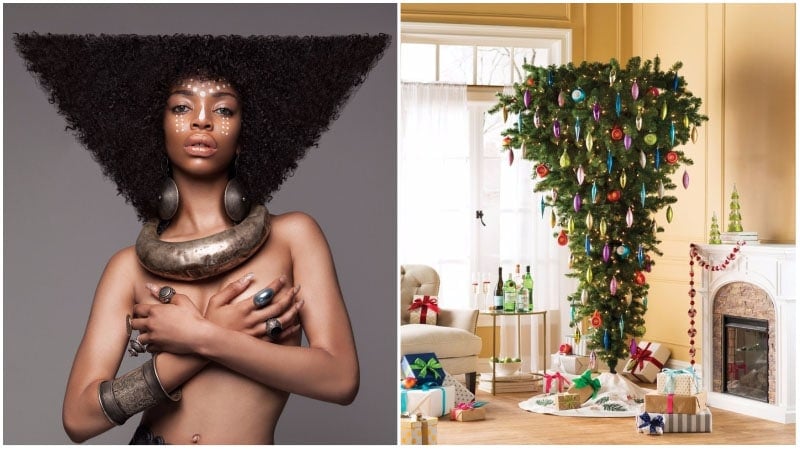 Looking for a special way to celebrate this Christmas? We have just what you need. This festive season, don't just put up that same old standard tree you do every year. No, this year, beat the boring with a new chic-as-hell hairstyle for your Christmas tree. From the comb-over to the topknot, these unique styles will undoubtedly give your tree a fresh look. Best of all, none of your friends or family will have one that looks like yours. And that's pretty much the definition of fashion forward, right?
1. Comb-Over
"O comb-over, o comb-over, how lovely is your curved top." We're pretty sure that's what you'll be singing all this Christmas when you give your tree this killer hairstyle. To nail this seriously stylish look, just trim your tree until the top is as skinny as you were before Christmas lunch. Then, add some heavy ornaments to ensure it curves in that awesome comb-over way. Oh, and it's important to note that a comb-over tree is about as terrible at hiding bald spots as the actual hairstyle. So, if you've got a few bare patches, you should consider adding some tree hair extensions (A.K.A. sticking spare branches from your yard randomly in your tree).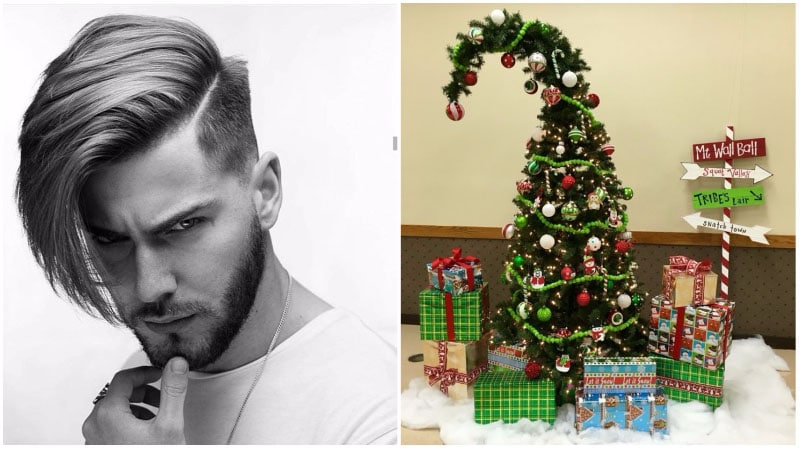 2. Afro
For our 'fro-loving peeps, the Afro Christmas tree will make your holiday much more magical (and stylish of course). Who needs a typical triangle-shaped tree anyway? Everyone loves a hairstyle with shape and volume, which is why they're bound to be envious of your Afro tree. Just be sure to keep your tree nice and hydrated throughout the season. After all, Afros always look best when they're healthy.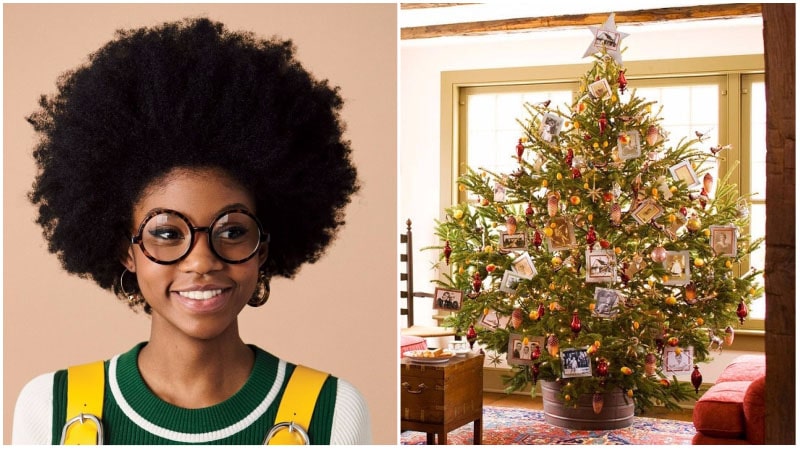 3. Flat-Top
The flat-top hairstyle has long been a popular look for men, and we're betting it'll now be a favourite for Christmas trees too. With a unique flat top, this cut is both impressive and practical. Best of all, the hairstyle is super easy to create, making it a great way to surprise the family. Just wait until they all leave the house. Then, get out your handsaw and start chopping. When they come home, you'll get to see the incredible looks of wide-eyed, open-mouthed excitement on their faces.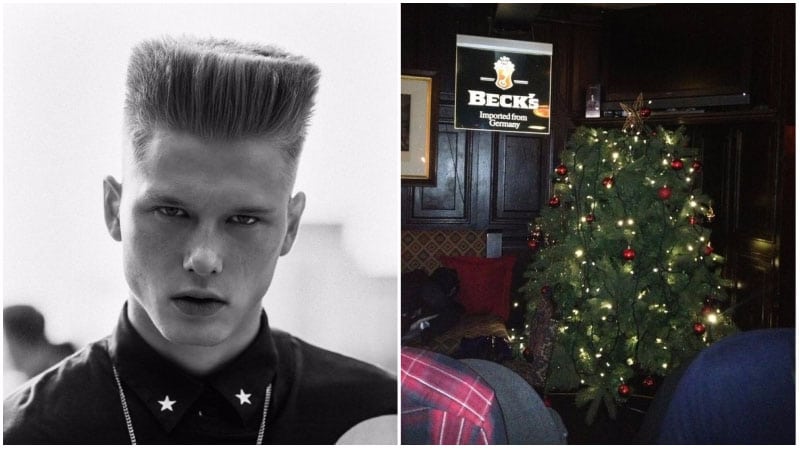 4. Platinum Blonde
Creating a fashionable Christmas tree is not only about the cut. It's also about the colour. So, instead of just doing a traditional green tree, which is so 2016, opt for a platinum blonde look this year. This minimalistic hairstyle is perfect for those who want a Christmas tree that's cool in more ways than one. Unfortunately, though, creating this look will take more than just a box of hair dye. Also, that giant tub of bleach may not be the best idea. But don't worry, you can always spray-paint your tree white. Or, maybe just buy one we guess? Get in quick, though. This trend already seems to be catching on, and you don't want to be late to the party.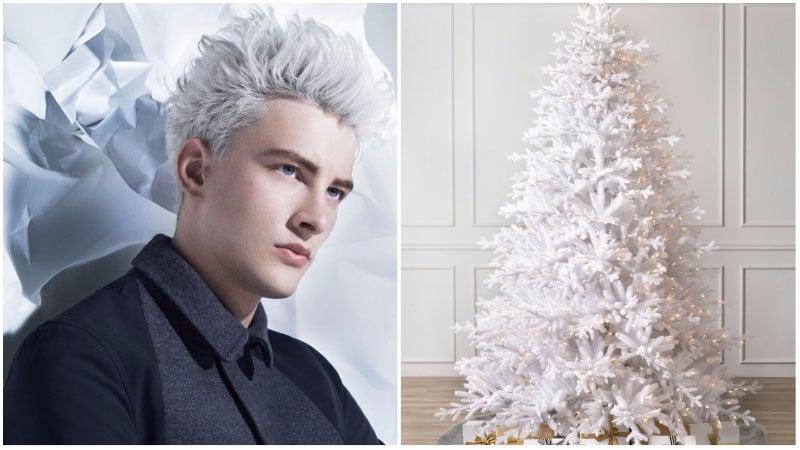 5. Tall Bun
Who doesn't love a coordinated look at Christmas? We know you do. We saw that matching sweater set you bought for you and your cat. Well, now you can match your tree too. The tall bun is a hairstyle that both you and your tree can easily rock together. Perfect for all those holiday parties, this look is eye-catching and unexpected. While you'll probably just need some hairspray to create the style on yourself, your tree may require something a little more drastic. As most tall trees also tend to be on the fat side, a pair of garden shears may be needed to trim yours down to a slim and stylish shape.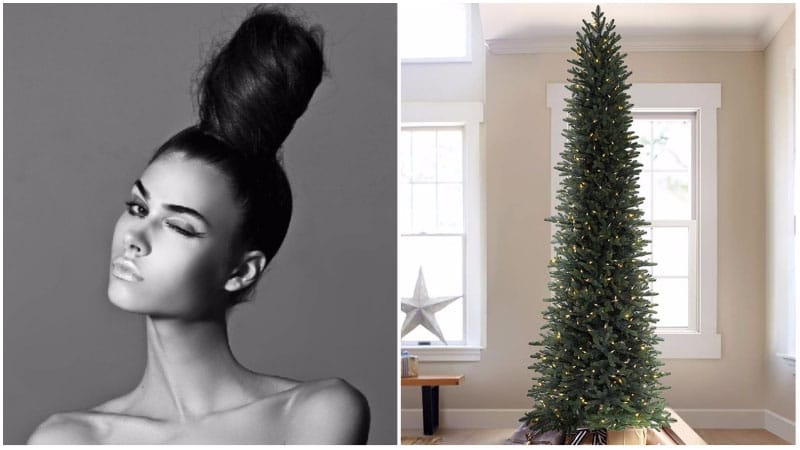 6. Short Dreadlocks
Not only should your Christmas tree hairstyle look fly, but it should also be practical. So, if you live in a small apartment or don't have much room in your home, a short haircut makes sense. In particular, a short dreadlocked look appears fantastic for Christmas time. Just pick a small tree with some wild branches and pop it in a pot. No need to even braid or twist! Oh, and decorating will be a cinch.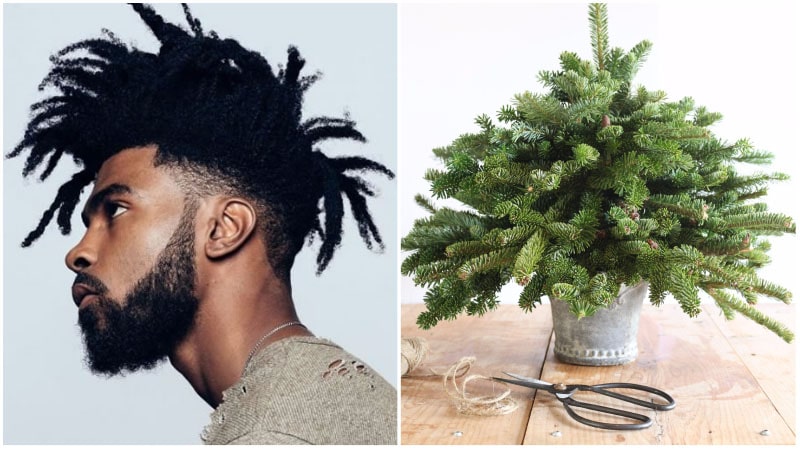 7. The Inverted Triangle
Want to have a holly-jolly, high fashion Christmas? Be inspired by the award-winning inverted triangle hairstyle and sculpt yourself a work of art this festive season. Just buy the biggest tree you can find and invest in a chainsaw. Then, channel your inner barber and get to work chopping your Christmas tree. Just be careful not to go too thin at the bottom or heavy at the top as it may topple over. Alternatively, you could just buy an upside-down tree, but where's the fun in that?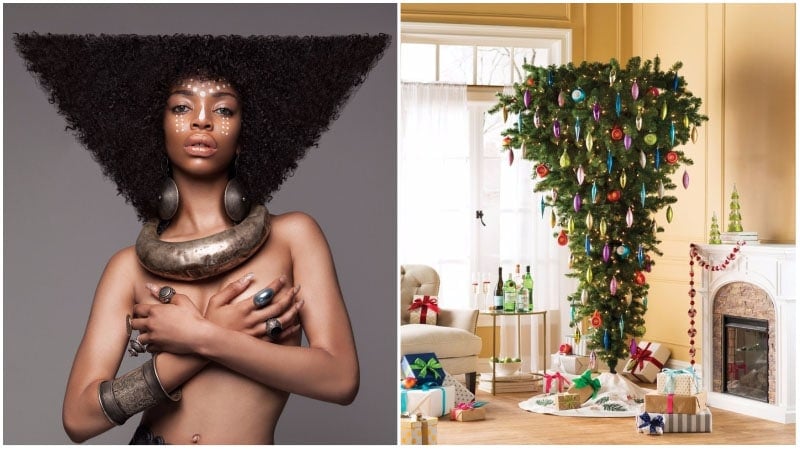 8. Undercut with Topknot
An undercut with a topknot is a seriously stylish look for gents. Now, it can also be a great hairstyle for your Christmas tree. If you're the kind of guy who likes an original and non-traditional look, this cut has you covered. All you need to do is strip the bottom three-quarters of your tree bare, leaving only the branches. Then, leave a small tuft at the top. Voila! Your on-trend tree is complete. Now just invite all your friends around to admire your tree's new hipster hairdo.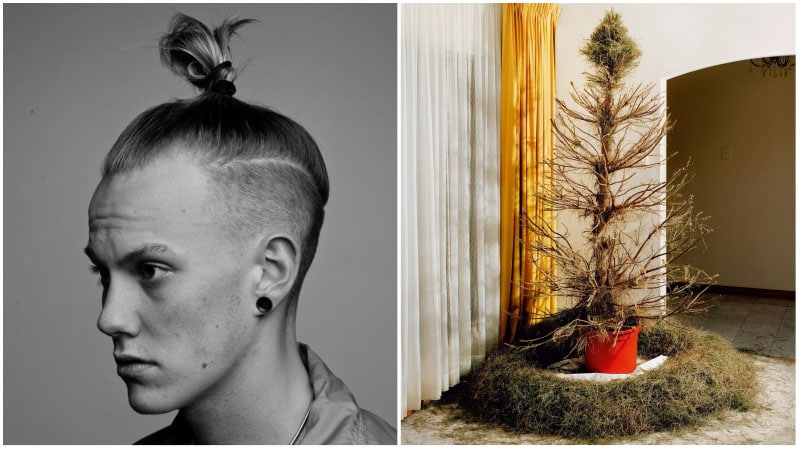 9. Rainbow Colour
So, green has been done to death, and you find platinum a bit boring? Why not try a rainbow coloured Christmas tree these holidays? As classy and chic as a multi-coloured hairstyle, a rainbow Christmas tree can add a luxurious look to your home. The only rule? The more colour, the better! Red, orange, yellow, green, blue, purple; they all look amazing on a tree. Be warned though; you may get a lot of people asking how you managed to grow this magnificent work of art.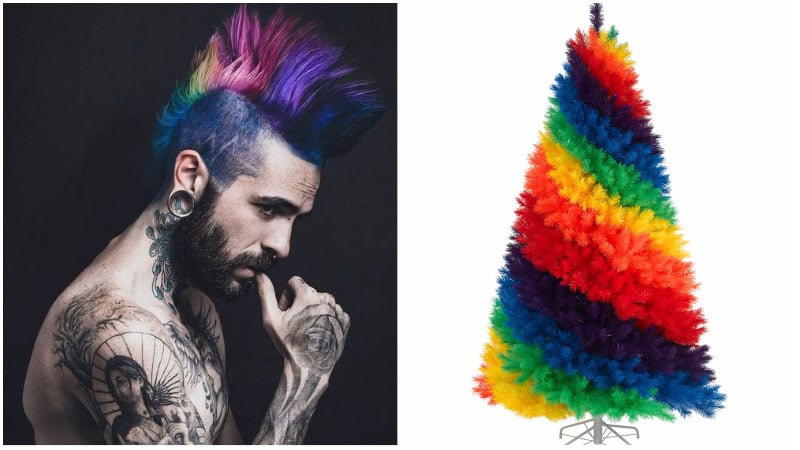 10. Decorative Design
The saying goes, "The more, the merrier." So, when it comes to Christmas (a time when you're meant to be your merriest), there's no such thing as too many decorations. Just like those colourful and impressive butterfly hairclips you used to rock, baubles, ornaments, tinsel and lights add fun to an otherwise boring look. And you can never have enough fun, right? Right. So, bring out all those decorations you've collected over the years and put them all on the tree. Not only is it sure to look festive, but we bet it'll look super chic too, just like your hair did with those clips!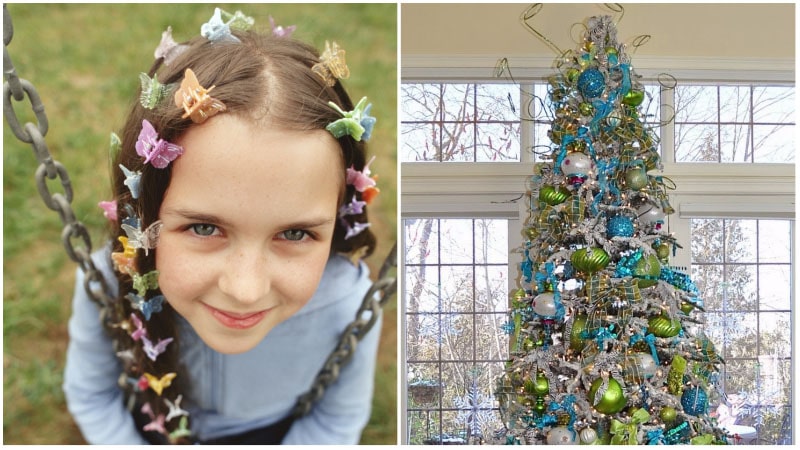 SUBSCRIBE TO OUR NEWSLETTER
Subscribe to our mailing list and get interesting stuff and updates to your email inbox.