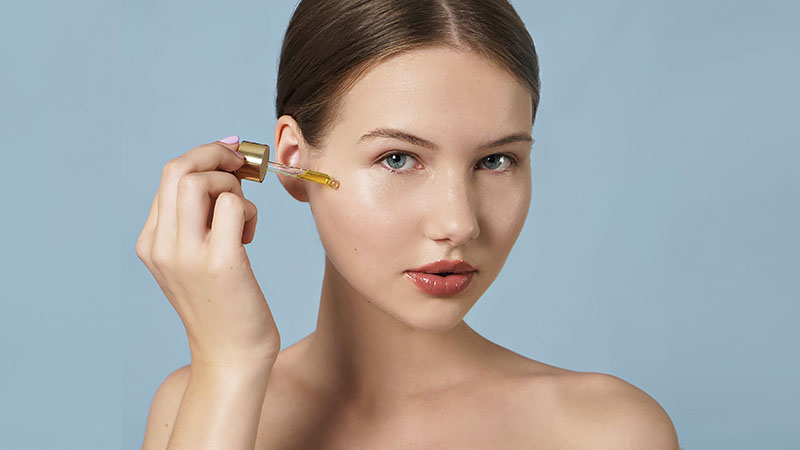 You want to know the answer to flawless skin, well we believe it's in finding the right skincare products for you. Vitamin C is essential for the development and repair of body tissue. That includes the formation of collagen, which ensures your skin will stay youthful for longer. Serums glide onto the skin and absorb well, leaving a luminescent glow that lasts for hours, while hydrating the skin. So if you're looking to add Vitamin C serums to your beauty routine, here are the eight best products that are recommended by beauty experts.

1. Skinceuticals C E Ferulic
If it's youthfulness you're looking to accomplish, then Skinceuticals C E Ferulic is your answer. This serum delivers advanced environmental protection while also improving the appearance of fine lines and wrinkles, due to a lack of firmness, and brightens the complexion of the skin. With 15% vitamin C, 1% vitamin E and .5% ferulic acid, the serum fights against damage caused by UVA and UVB, infrared radiation and ozone pollution. Once absorbed into the skin, this serum can work for up to 72 hours.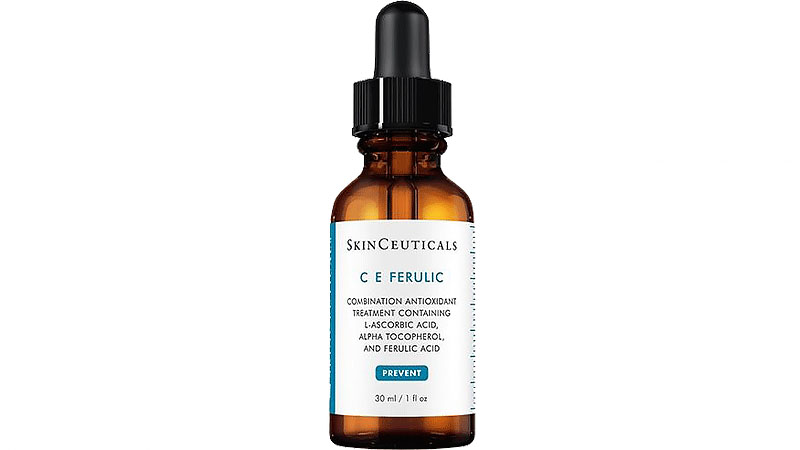 2. Drunk Elephant C Firma
If you're on the hunt for a serum that does everything, then Drunk Elephant is your prey. Their amazing C Firma serum rejuvenates dull, lifeless skin and rewinds years of sun damage while neutralizing pollution and other environmental stressors. Made with vitamin C, powerful antioxidants, essential nutrients, and fruit enzymes such as pumpkin ferment and pomegranate extracts, this product targets UV damage, encourages cell renewal, promotes collagen synthesis, and rehydrates the skin until it reaches a firm, even complexion. The serum also reduces dark spots and dissolves dead surface cells for smoother skin.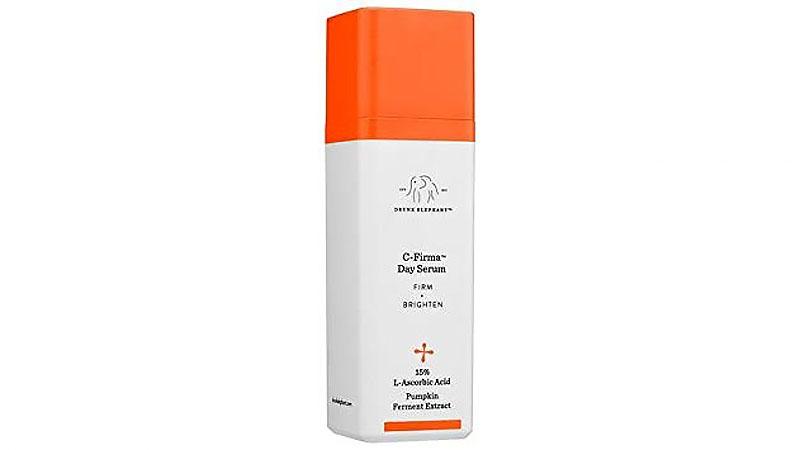 3. By Wishtrend Pure Vitamin C21.5% Advanced Serum
This miracle serum by Wishtrend contains pure vitamin C to improve dull, lifeless skin, any discoloration, and the tone and texture. This formula also fights against acne scars, while brightening your complexion. The serum is 100% free of parabens and other harmful ingredients, making the product feel like silk against your skin while decreasing any irritation. It's formulated with ten essential ingredients for fast and effective results.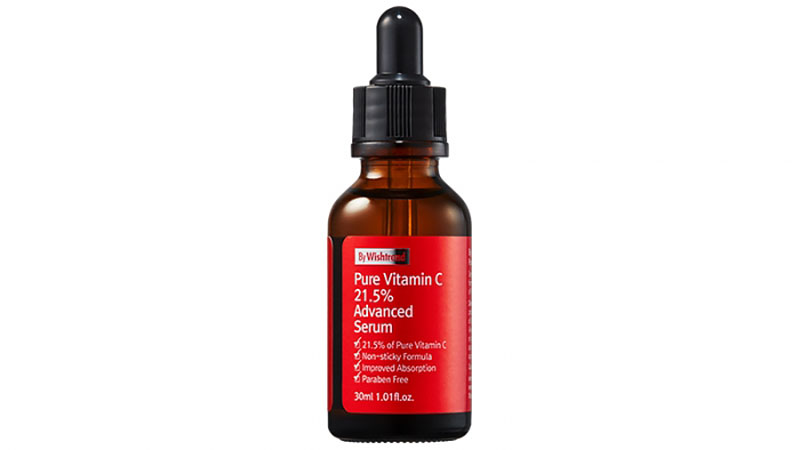 4. The Ordinary Vitamin C Suspension 23% + HA Spheres 2%
The Ordinary's Vitamin C serum is water and silicon-free. Vitamin C, in its purest form, is also known as L-Ascorbic Acid, which is known to reverse signs of aging while also brightening the skin. When water is absent from L-Ascorbic Acid, it can remain completely stable. Also, with the addition of dehydrated spheres of Hyaluronic Acid, one of the main components of connective tissue that forms a gelatinous matrix around the cells, the serum visibly smooths the surface of the skin.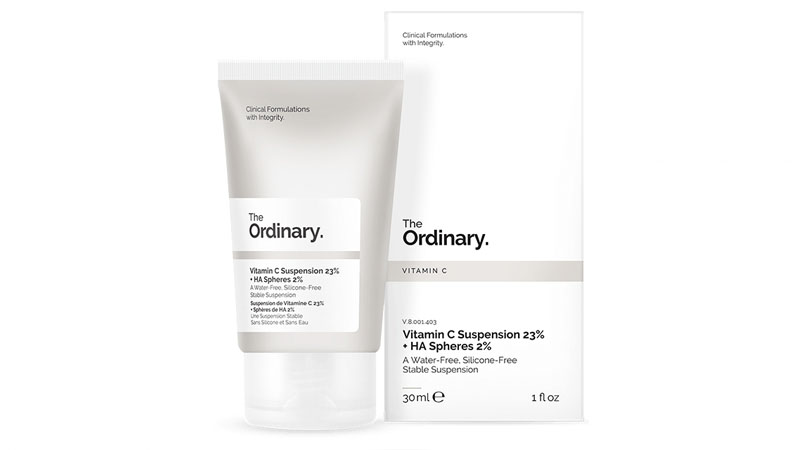 5. Paula's Choice BOOST
You can use this C15 super booster alone, otherwise, you can add a couple of drops to your moisturizer. Paula's Choice, Boost works best when it's used once a day as part of your morning skincare routine, to achieve your daily dose of vitamin C. The product not only visibly brightens your skin but also improves the appearance of uneven skin tones and lessens the environmental impact. Vitamin C, combined with other replenishing antioxidants and skin-smoothing peptides also has the power to diminish any visible signs of aging for firmer-feeling skin.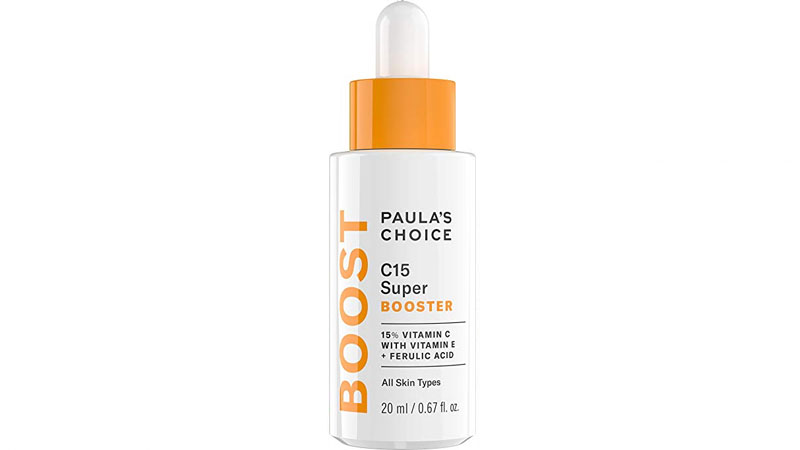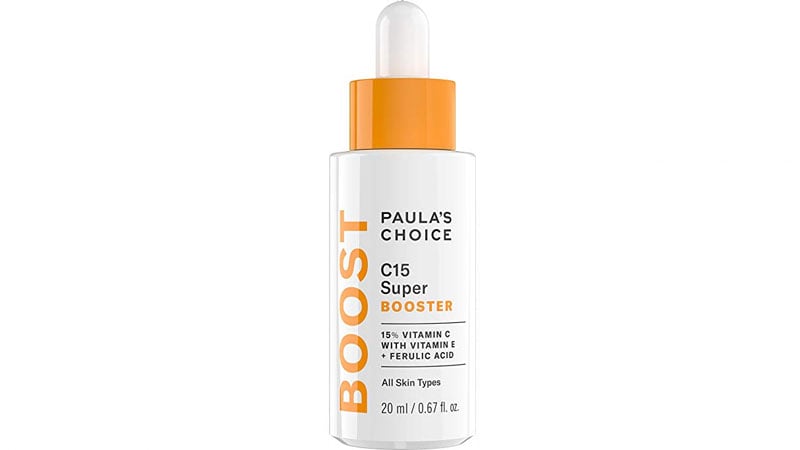 6. Mad Hippie Vitamin C Serum
This award-winning serum helps to tighten, brighten and smooth the skin with a blend of antioxidants that work together to replenish sun-damaged skin, while also reducing any signs of discoloration or blemishes. This thoughtfully made serum is formulated with vitamin C, vitamin E, ferulic acid, hyaluronic acid, konjac root powder, grapefruit, chamomile extract, and clary sage. It's 100% natural, vegan, GMO, and cruelty-free, making it the perfect product for everyone. In fact, this serum received a 'super safe' rating of 1 by the Environmental Working Group's Skin Deep.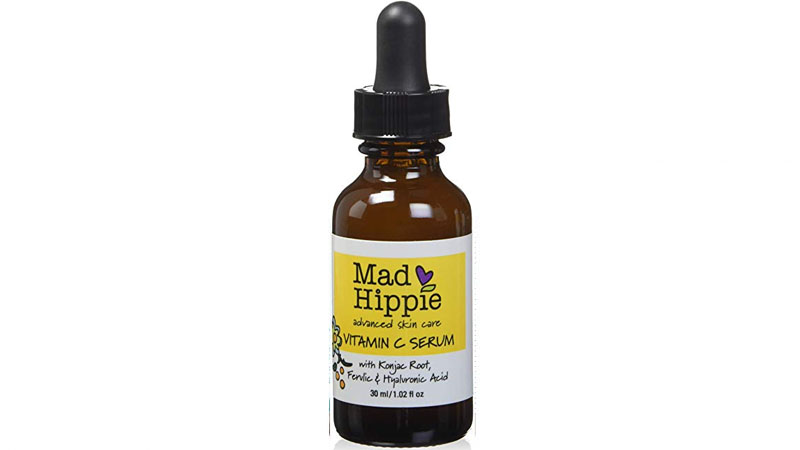 7. Obagi Professional-C Serum
If you have normal to oily skin, then this serum is perfectly formulated for you. It has a high concentration of L-ascorbic acid, also known as vitamin C, and helps to reduce signs of aging. Obagi's Professional-C serum is also easily absorbed into the skin, leaving it feeling silky smooth and more youthful than ever.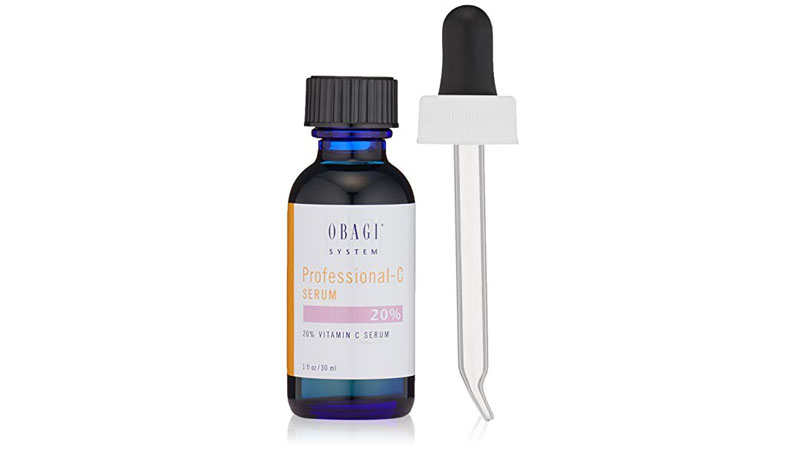 8. Timeless Skin Care 20% Vitamin C Plus E Ferulic Acid Serum
Timeless Skin Care's serum is paraben, fragrance, and cruelty-free, nor are any colors or dyes added to it. Therefore, this is the perfect product for those with sensitive skin. Simply apply 2-3 drops, evenly to the skin in the morning so that the serum can feed your skin vitamin C, throughout the day, while also building your levels of collagen and evening your skin tone.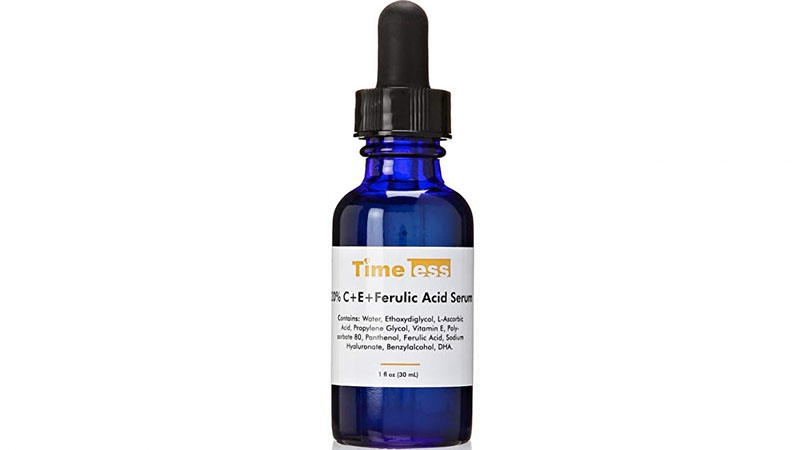 Best Vitamin C Serum
FAQs
What does vitamin C serum do for the skin?
Vitamin C can help the body's tissues with development and repair. Using a vitamin C serum on your skin can help with blemishes, reduce hyperpigmentation, and leave you with a luminescent glow.
What is the most effective vitamin C serum?
There are many great vitamin C serums on the market, each with its appeal. Some of the top picks include Skinceuticals C E Ferulic, which can improve fine lines and wrinkles and brighten the skin's complexion. Drunk Elephant C Firma can help with sun damage and encourage cell renewal and collagen synthesis. Another option is By Wishtrend Pure Vitamin C21.5% Advanced Serum. It is free from parabens and can improve skin tone and help with texture and discoloration problems.
Does vitamin C serum really work?
Vitamin C serum is not a miracle formula that can remove all skin problems and the skin's natural aging. It can, however, rejuvenate your skin and help prevent wrinkles caused by sun exposure and sun damage. It can also brighten your complexion and give you a lovely glow.
Do dermatologists recommend vitamin C serum?
Some dermatologists have stated that vitamin C serum is beneficial for the skin; of course, each product and formula differs slightly, and every specialist's opinion will vary. It is thought that the best is one that contains L-ascorbic acid.
Is it bad to use vitamin C serum?
Vitamin C serum can positively affect your skin, helping to prevent the signs of aging and fine lines caused by sun damage and pollution. There are many different formulas and brands to choose from, and some can cause skin irritation. It is therefore always important to read the label of the product that you purchase. You should also use vitamin C serum in the morning, for the most benefit.
Is it OK to put vitamin C on your face?
Vitamin C serums are designed for use on the face and can have many skin benefits. These include helping with skin tone, texture, problems with discoloration, and fighting the skins of sun damage. You should pick a product with the right vitamin C concentration and formula for your skin type.
SUBSCRIBE TO OUR NEWSLETTER
Subscribe to our mailing list and get interesting stuff and updates to your email inbox.