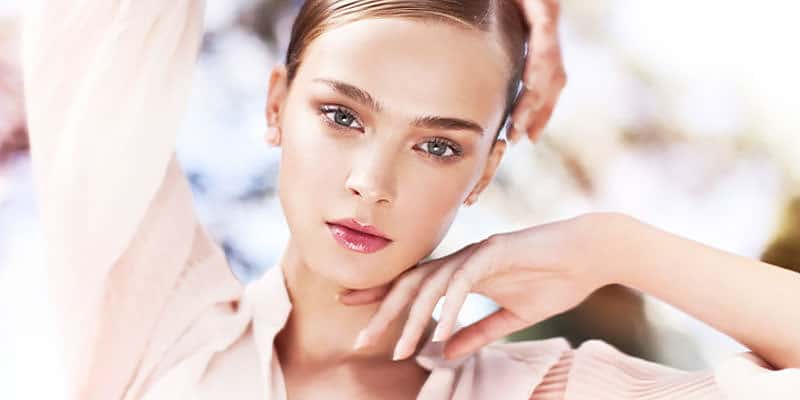 Itchy, red, dry, inflamed? Sensitive skin can be uncomfortable and, at times, an embarrassing problem for many women. Add in beauty products with the wrong ingredients and your skin might be causing you real pain. Here we've rounded up the best beauty products for sensitive skin, whether you're dealing with dryness, acne, rosacea, or allergies. These products, from skincare to makeup, will keep your skin healthy, happy, and irritant-free.
1. Clinique Redness Solutions Soothing Cleanser
Clinique Redness Solutions Soothing Cleanser moisturizes as it removes dirt, makeup, and impurities from your face. The formula is perfect for sensitive skin as it works to calm redness and soothe irritation. Designed to preserve the skin's moisture balance, you don't have to worry about it drying out your problematic skin. As an added bonus, Clinique has even included a mild exfoliant in this product, meaning that you can buff away dead skin cells without causing more problems.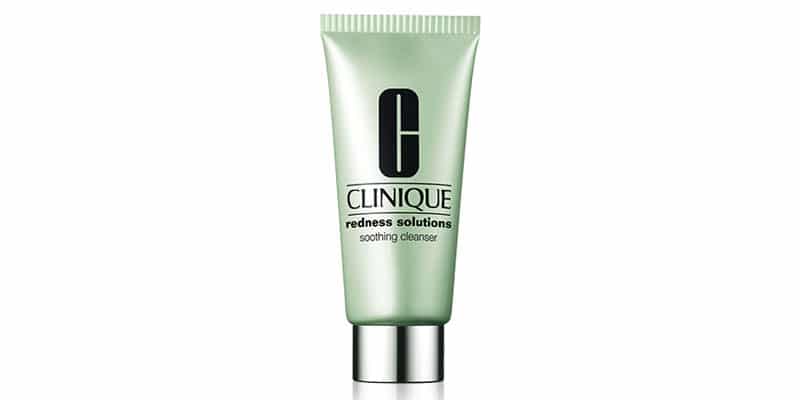 2. Natio Sensitive Skin Delicate Eye Cream
The eye area can be sensitive to even the best skin, so buying the right products for this area is a must. This light, non-irritating formula will fight under-eye puffiness in a gentle yet effective way. Working to also reduce the appearance of fine lines, this gem will restore brightness to your eye area making you look awake and youthful. The comforting cream is light enough to be worn under makeup where it will smooth and hydrate your delicate skin. Made with sweet almond, chamomile, and cucumber, this eye cream is refreshingly sensitive.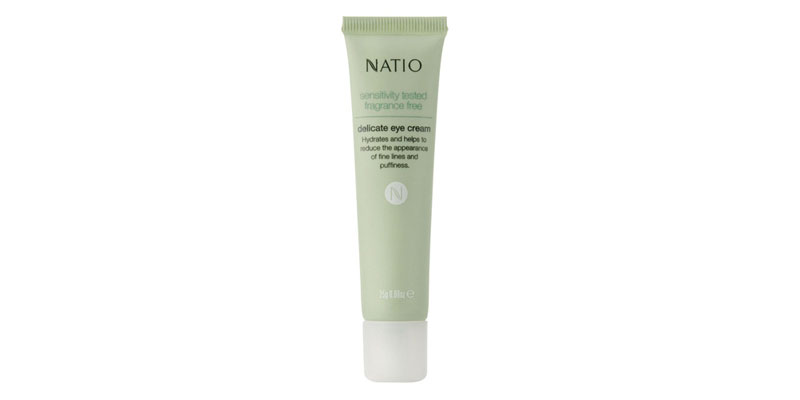 3. VMV Hypoallergenics Red-Better Flare-Up Balm
VMV Hypoallergenics has created the perfect balm to soothe skin irritation and inflammation. Red-Better Flare-Up Balm prevents sensitive skin from deteriorating with its rich and deeply hydrating formula. Perfect for those who suffer from rosacea, this balm is free from aggressors such as steroids and contains sulfur which aids in the treatment of the condition. Any redness is sure to be soothed and your skin's clarity and youth restored.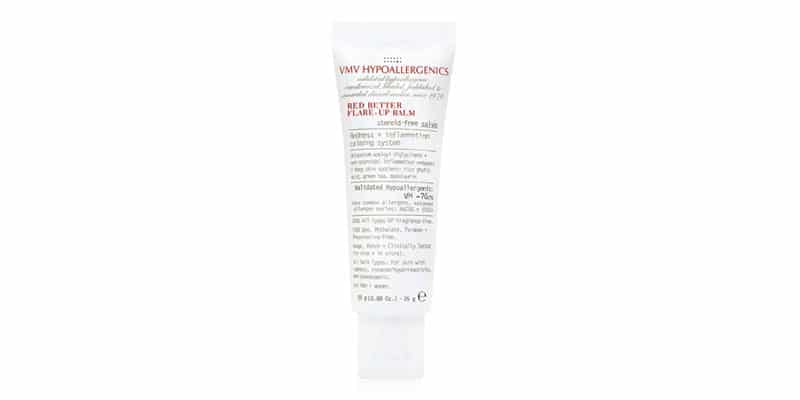 4. Cetaphil Gentle Skin Cleansing Cloths
Cetaphil has long been a go-to brand for those with sensitive skin. Thankfully, the brand now also offers cleansing wipes. Great for daily makeup removal, these wipes are dermatologist-developed and tested. They are also fragrance-free and pH-balanced, meaning no nasty irritation or dryness that can come from general wipes. Pick a pack up and cleanse your skin with soothing ingredients without stripping it of its natural oils.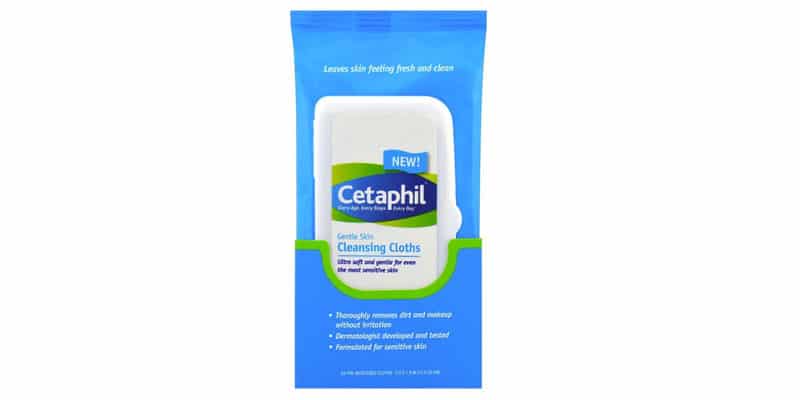 5. Burt's Bees' Sensitive Night Cream
Burt's Bees' Sensitive Night Cream is the perfect overnight moisturizer for sensitive skin. Fragrance-free and hypoallergenic, this product promises not to cause redness or irritation. Formulated with cotton extract, rice extract, and Aloe, this cream will calm the skin and replenish its outer layer. On top of that, it also works to help minimize the effects of other irritants such as harsh soaps and cleansers.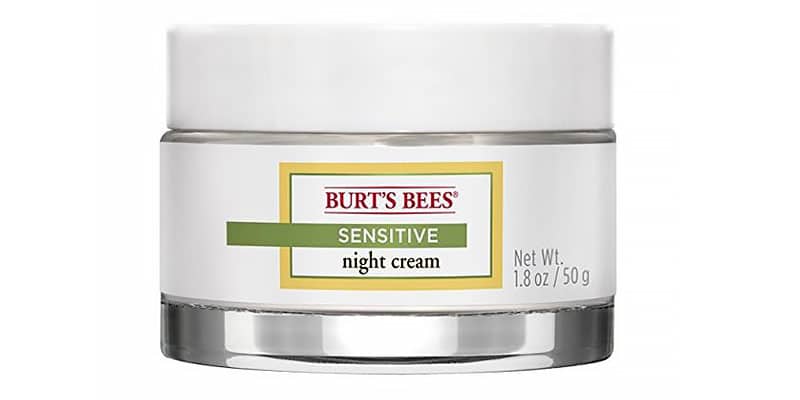 6. Avene Instant Soothing Moisture Mask
Dry and sensitive skin goes hand-in-hand so hydration is crucial. A mask is a great way to provide an instant hydrating boost to dry and flaky skin. Designed specifically for sensitive skin, this soothing mask contains hypo-allergenic and non-comedogenic ingredients. Richly hydrating and paraben-free this product will restore your skin's natural barrier.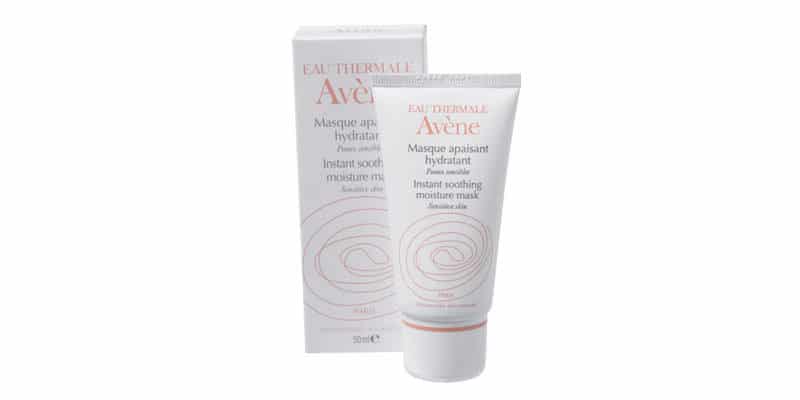 7. Clarisonic Sensitive Brush Head
If you love using an electronic cleansing brush, make sure it has a sensitive head, such as the Clarisonic Sensitive Brush Head. The soft bristles will be more accommodating to your easily distressed skin while still managing to buff it smooth and clean. Made with super-soft, quick-drying filament, the bristles are uniquely rounded and texturized to provide a comfortable clean. Be sure to pair it with a sensitive cleanser but if you are still experiencing irritation, give the cleansing brush a rest and try a soft washcloth instead.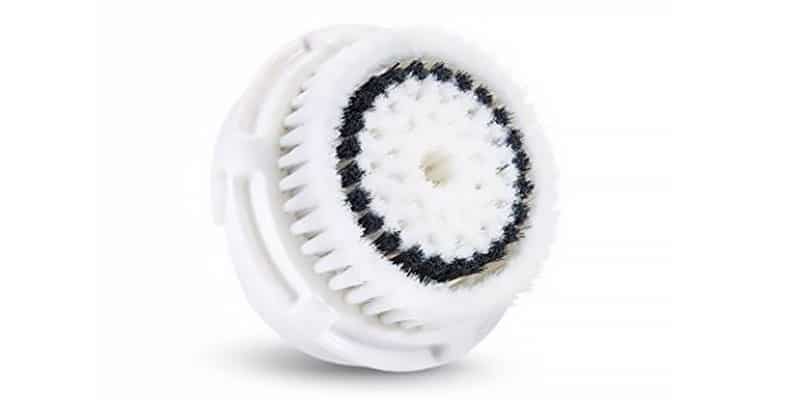 8. Aesop Camellia Nut Facial Hydrating Cream
Formulated with nut and plant extracts, this hydrating facial cream by Aesop is perfect for dry and sensitive skin types. The medium-weight cream is designed to soothe irritation and even out patchiness. Made with soothing camellia nut, chamomile oil, and cold-pressed macadamia nut oil, this product penetrates deeply to soften skin. It's also vitamin-rich for added glow and radiance.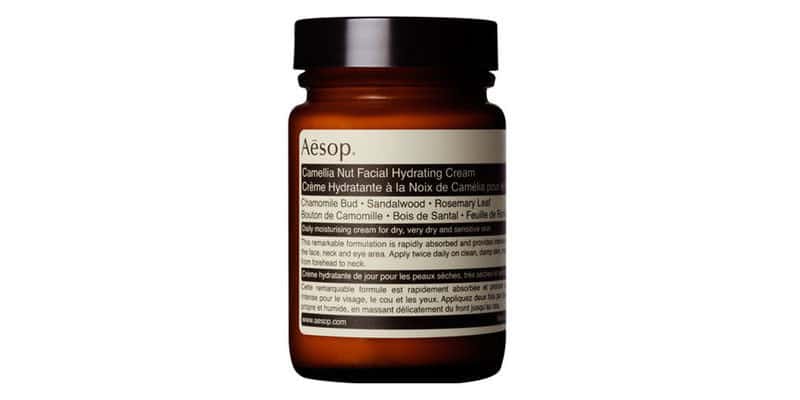 9. Kiehl's Calendula Herbal Extract Alcohol-Free Toner
Kiehl's Calendula Herbal Extract Alcohol-Free Toner is the perfect addition to your sensitive skin care routine. Made with whole flowers and pure extracts, this toner is alcohol-free and designed to soothe problem skin that is prone to irritation. This gentle product works to maintain the natural balance and integrity of your skin. It is made with key ingredients of Allantoin, Great Burdock, and, of course, Calendula.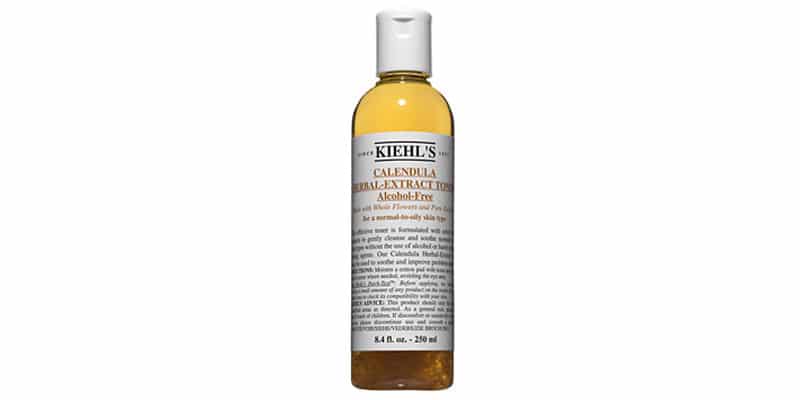 10. Josie Maran 100% Pure Argan Oil
This legendary product has a cult following for a reason. Made from 100% pure organic argan oil it works to repair and replenish skin cells. Deeply hydrating and nourishing, this oil is rich in Vitamin E and essential fatty acids. Great for both sensitive and acne-prone skin, it is free from parabens and sulfates. Use on your face, neck, hair, and anywhere that needs some hydration.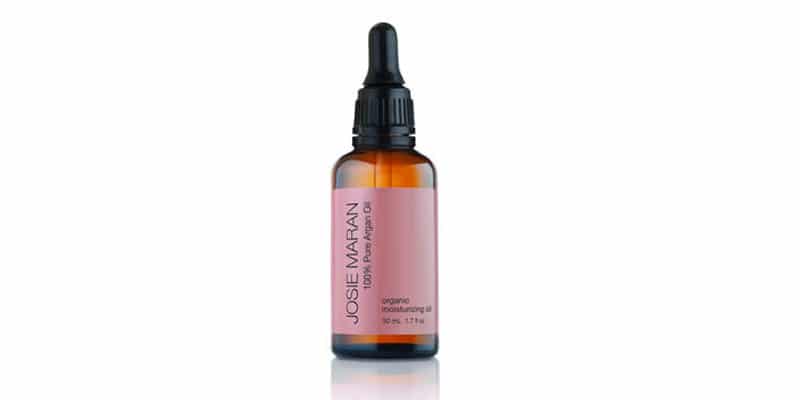 11. Lucas' Pawpaw Ointment
This Australian favorite is a must for sensitive skin. Containing anti-bacterial and anti-microbial properties, this ointment can be used for anything and everything. Use it as a hydrating base under lipstick or as a relief for eczema, dermatitis, minor burns, sunburn, cuts, and more. Containing fresh fermented pawpaw, it is natural and perfect for dry, itchy skin. Carry a tube around with you for when your skin acts out on the go.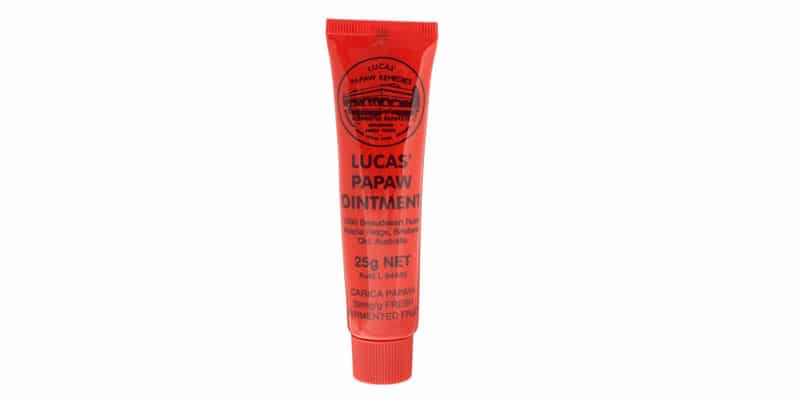 12. Marc Jacobs Beauty Twinkle Pop Stick Eyeshadow
Good quality, sensitive, makeup can be hard to find. Luckily, Marc Jacobs created this piece of eyeshadow wonder free from parabens and sulfates. This creamy Twinkle Pop Stick will give your eyes a shimmery pop without irritating your skin. Infused with pure alpine snow from the Swiss Alps, it will hydrate and soothe your lids. Available in several shades, you should have no trouble finding the perfect shadow for your look.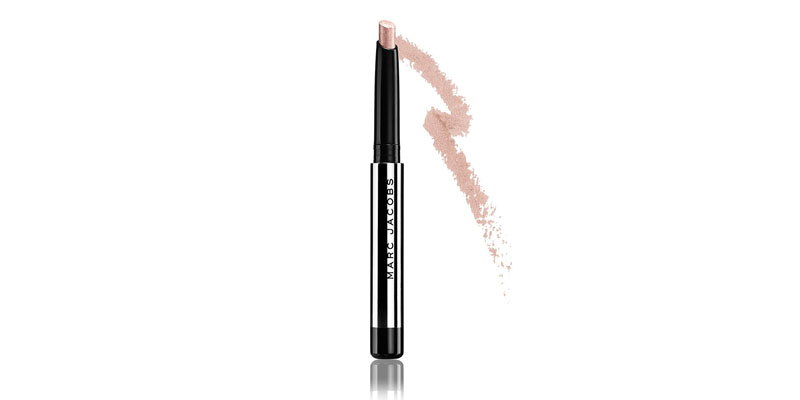 13. Bobbi Brown Skin Foundation Stick
Though not made specifically for sensitive skin, this foundation is hydrating, weightless, and highly-recommended. Bobbi Brown Skin Foundation Stick is nude with a transparent base to blend seamlessly on your skin. Made with skin tone correcting pigments, it creates a natural look and isn't too heavy for delicate faces. Containing shea butter, it locks in moisture while olive extracts leave skin soft and smooth.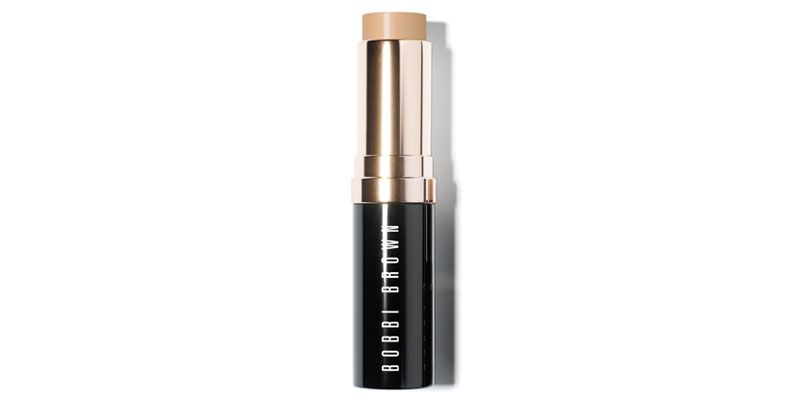 14. Physicians Formula Organic Wear CC Cream
A product that combines color correction and skin-nourishing benefits? Yes please! Physicians Formula Organic Wear CC Cream is made from 100% natural ingredients. It works to even and brighten your complexion while keeping it healthy and free from irritation. Containing antioxidants, this product is hypo-allergenic and free from fragrance, parabens, and GMOs. What more could a girl with sensitive skin ask for?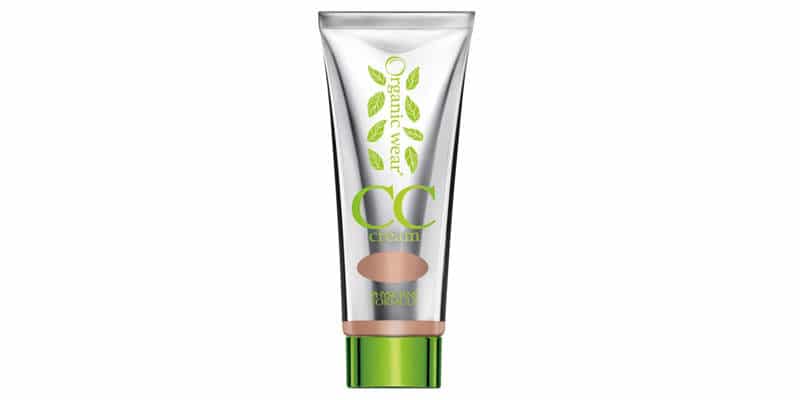 15. Inika Mineral Foundation
Inika Mineral Foundation is lightweight and 100% natural, making it a great choice for those with sensitive skin. The loose powder provides a flawless finish and doesn't clog pores. Acting as a powder, foundation, and concealer rolled into one, it also offers natural sun protection with SPF20 which is important for sensitive skin. It's also suitable for those with acne, scarring, or rosacea.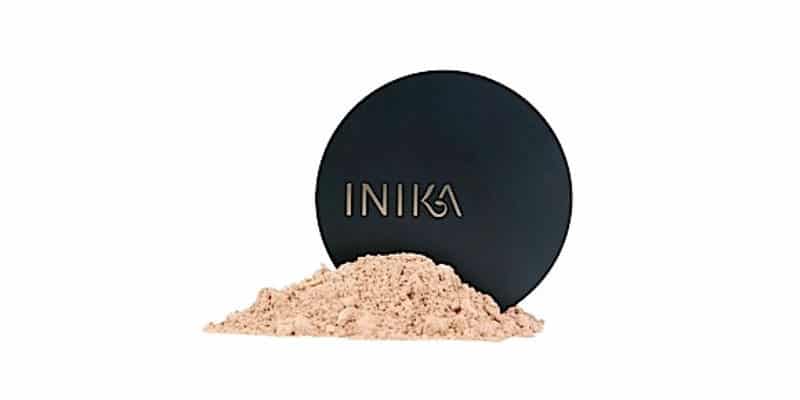 16. Napoleon Perdis Mesmer-Eyes Mascara
This mascara is great for women who are extra sensitive around the eye area. The paraben-free formula has also been ophthalmologically tested, meaning that it is safe for your eyes. It is also suitable for those of you who wear contact lenses. This product offers volume, length, and curl while conditioning lashes with Vitamin E, panthenol, and bamboo. Another bonus? It's easy to apply and remove, so no harsh rubbing to take off your eye makeup.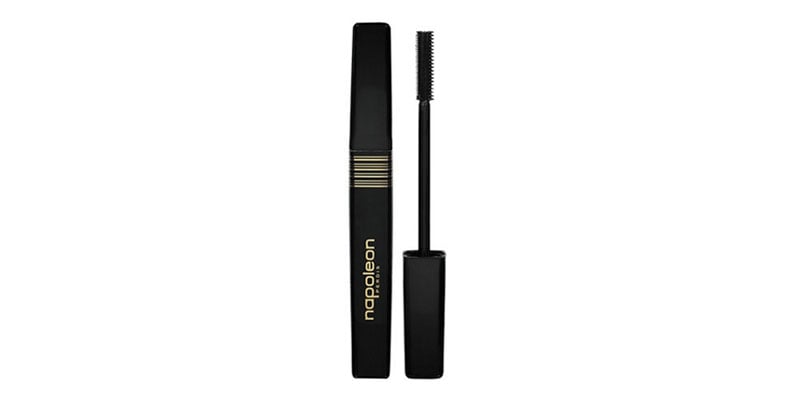 17. Al'chemy Unscented Very Gentle Shampoo
When you think of sensitive skin, you don't often think of the scalp but chances are if your face and body are sensitive then your scalp is too. This unscented and gentle shampoo will soothe your scalp with its hypoallergenic, pH-balanced formula. Containing a moisturizing base with active botanical cleansers, this beauty product is free from chemicals and toxins. It will work gently yet effectively to cleanse your sensitive scalp and leave it healthy and soothed.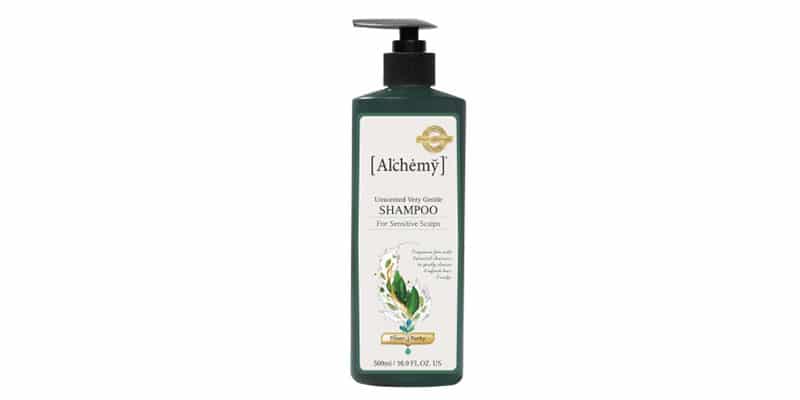 18. Kora Organics Daily Hand Cream
Created by Aussie supermodel, Miranda Kerr, Kora Organics Daily Hand Cream is rich and replenishing. Created with a blend of anti-aging avocado and olive oil, this product is certified organic. It also contains hydrating glycerine while avoiding irritating synthetic colors or fragrances, sulfates, and parabens. This hand cream is perfect for re-hydrating the hands and nails of those with sensitive skin. It promises to leave them feeling soft, smooth, and renewed.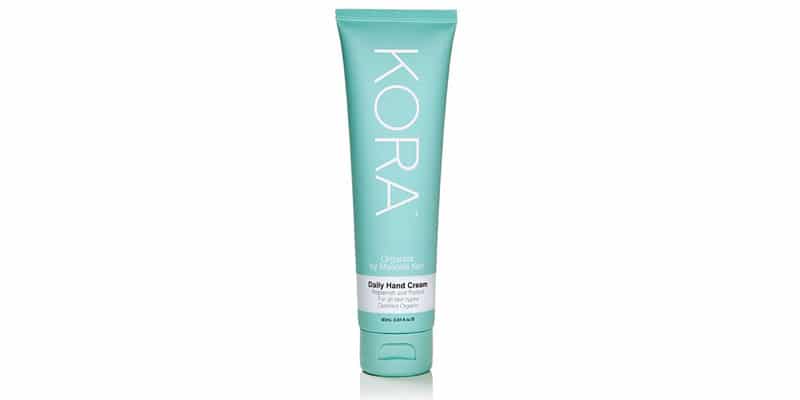 FAQs
What products are best for sensitive skin?
If you have sensitive skin, you need to take even more care when choosing products because of the potential side effects such as itchy, red, dry, and inflamed skin. Some of the best beauty products for sensitive skin include Clinique Redness Solutions Soothing Cleanser, designed to soothe redness and irritation, and VMV Hypoallergenics Red-Better Flare-Up Balm, which can be used for inflammation and redness. Other products include Cetaphil Gentle Skin Cleansing Cloths, a fantastic product for makeup removal, and Burt's Bees' Sensitive Night Cream, a hypoallergenic formula that offers an effective overnight moisturizer for sensitive skin. 
What are the best face products for sensitive skin?
Individuals with sensitive skin have to be particularly careful about the products that they use on their faces. Some of the tried and trusted brands include SkinCeuticals Triple Lipid Restore, Cetaphil Rich Hydrating Night Cream, Burt's Bees' Sensitive Night Cream, and Physicians Formula Organic Wear CC Cream, which is formulated using 100% natural ingredients.
How can I clear my sensitive skin?
To ensure a clean and clear face for sensitive skin, you want to establish a good daily skin routine. This should include washing and cleansing your face with gentle and targeted products for those with issues such as redness or inflammation. You should also avoid touching your face, try not to wear makeup when you do not need to, and if you are wearing makeup, opt for products that are gentle and won't clog your pores. Sensitive skin can also be exfoliated, but you should take care with the products and tools you use and avoid mechanical exfoliators and scrubs as these can be too harsh.
What should I avoid if I have sensitive skin?
Every individual's needs and the causes of their skin problems are different, but some foods tend to trigger sensitive skin; these include dairy, gluten, soy, and high-glycemic foods. You should also be careful with the products you use and avoid essential oils, fragrances, chemical sunscreens, and alcohol-based toners.
Is toner bad for sensitive skin?
Toner is an important step in a good skincare routine, but it can be a bit more complicated with sensitive skin. Instead of using toners with alcohol or fragrances, which can cause irritation and dryness, it is best to opt for a moisturizing toner and be gentle with the application.
SUBSCRIBE TO OUR NEWSLETTER
Subscribe to our mailing list and get interesting stuff and updates to your email inbox.