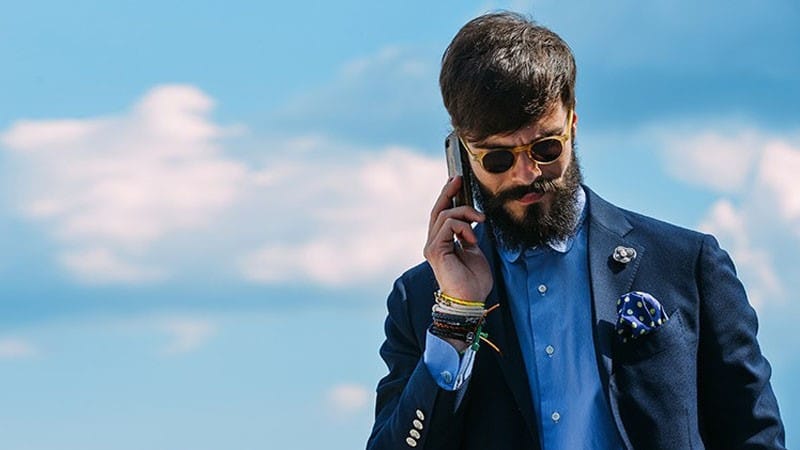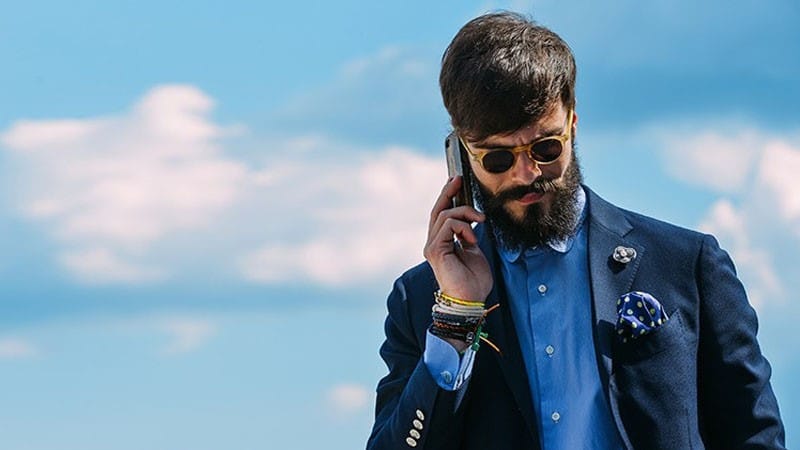 If clothing is cake, jewellery is icing. While some men may be reluctant to wear jewellery, note that there is always a stylish way to do men's accessories. Bracelets are our answer. Relaxed, laidback and playful, bracelets are the breed of jewellery that every man can wear without feeling overdone or out of place. Be it casual or dressy occasions, different bracelets can lend distinction – allowing you to stand out in the simplest of ways. From beaded wrist wear to steel versions, we take you through our top style tips and popular men's bracelets that ooze cool.
RELATED: A Man Guide to Wearing Jewellery
How to Wear Men's Bracelets
Keep it Simple
The best tip we can give you for jewellery is to keep things super simple and go for bracelets that are consistent with your personal style. You need to ensure that your bracelets are not too over the top. Wearing jewellery shouldn't be forced, so be mindful of styles that you will want to wear regularly and will co-exist well with your existing wardrobe. Investing in quality bracelets is a good idea if you are after pieces to wear every day. Don't be fooled by high price tags as cheaper options can also be a great buy.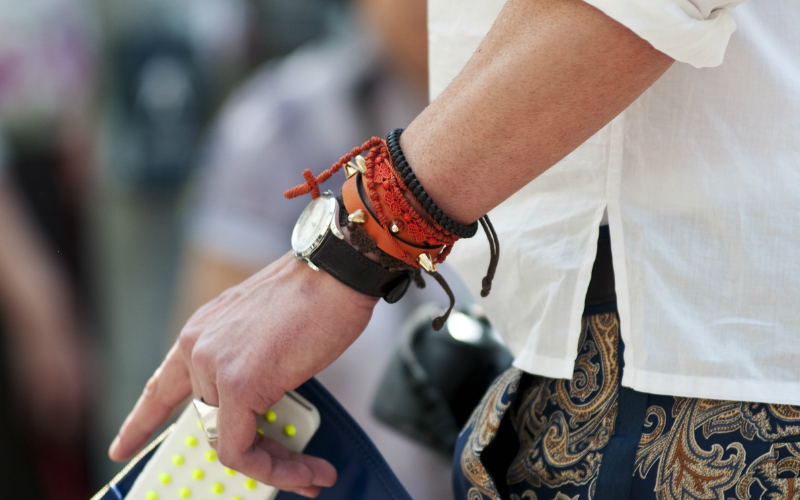 Be Conscious of Your Attire
It sounds obvious, but don't forget – your bracelets should conform to your respective dress codes. Beaded bracelets are a great way to liven up casual days but they should be avoided with corporate or other formal clothing. For more dressy attire, opt for classic steels like gold and silver. Classic steel bracelets are a classier way to approach wrist wear, but ensure that your choices aren't overly bulky or thick.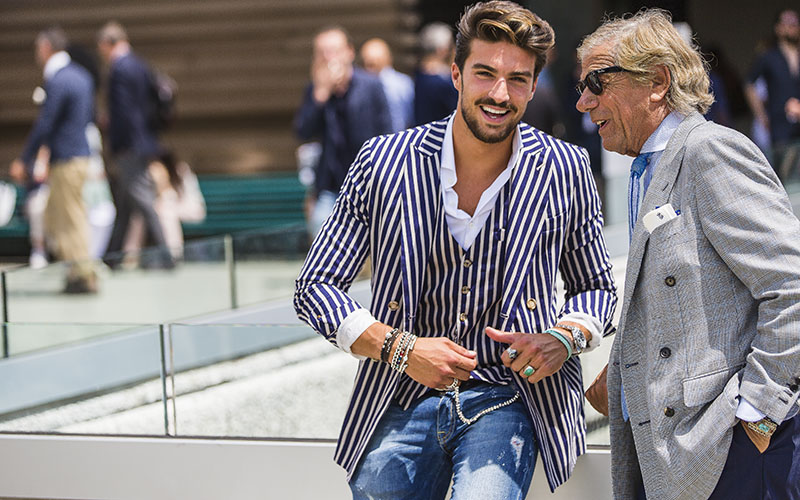 Cool Bracelets for Guys
Men's Leather Bracelets
Great for casual days, leather bracelets read cool and stylish when done right. With leather, stick to darker, richer tones. Black, darker brown, deep burgundies and dim emeralds work the best. Thinner leather bracelets are the easiest most versatile pieces to work with and look great when teamed with watches. While leather bracelets work well by themselves, try mixing with other bracelets like beaded ones for a textured approach to your wrist wear. A great pair of jeans teamed with a t-shirt is the classic casual go-to, and leather bracelets are a great accompaniment.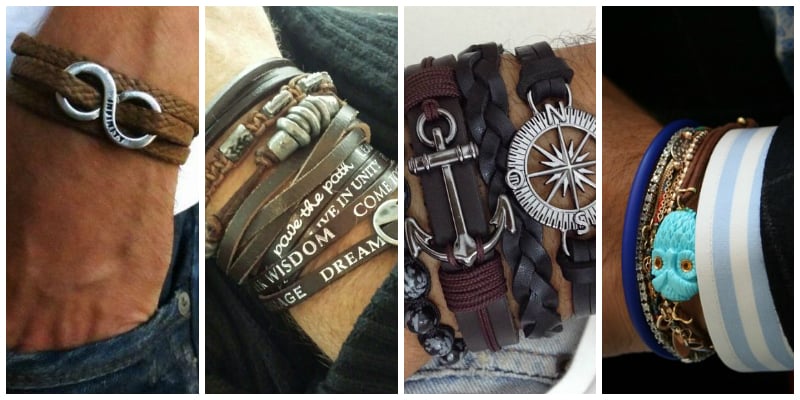 TOP BUYS
Men's Beaded Bracelets
Much like leather bracelets, beaded bracelets are a great option for a fresh addition to casual wear. Go for rich browns and other natural colours for bracelets that will be worn with a wide variety of different clothing pieces. Denim works wonderfully with these tones, and they also complement navy, burgundy, emerald green and the like. Wooden beads can be great, but style them with caution. If the wooden beads are too big or misshaped, it can look messy. Opt for smaller rounder beads that will mix well with a wide variety of clothing choices and watches.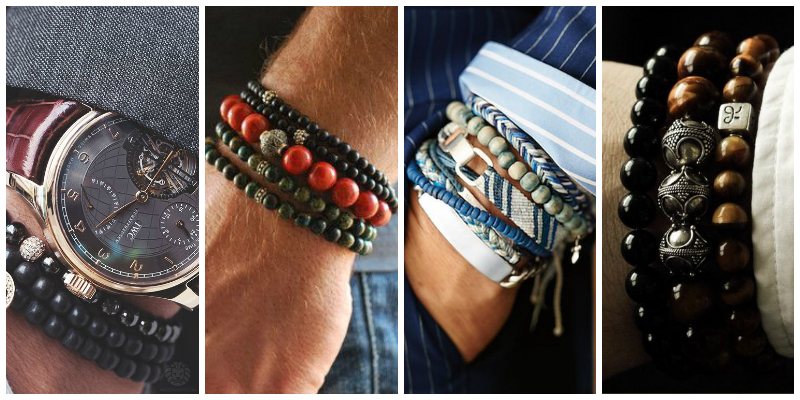 TOP BUYS
Men's Anchor Bracelets
With marine influence, men's anchor bracelets are a playful nod to elements of sailing. Ensure that your anchor is not overly big or gaudy, and remember that it is all in the subtly of this accessory. Anchor bracelets also come in a vast range of different colours so keep your eyes open for brighter, more vivid versions. This will brighten up your casual outfits and lend a bit of distinction to your aesthetic. Go for vermillion reds, cobalt blues, grass greens and copper browns and ensure that your anchor is in a steel that will suit your colourings. Gold anchors tend to complement tanned skin best. Patterned ropes are also a great idea and nautical patterns that they come in tie in nicely with the sailing influence that anchor bracelets bring. For weekend wear, team your anchor bracelets with a chambray shirt and slim fit white chinos for a laid-back take on this wrist wear.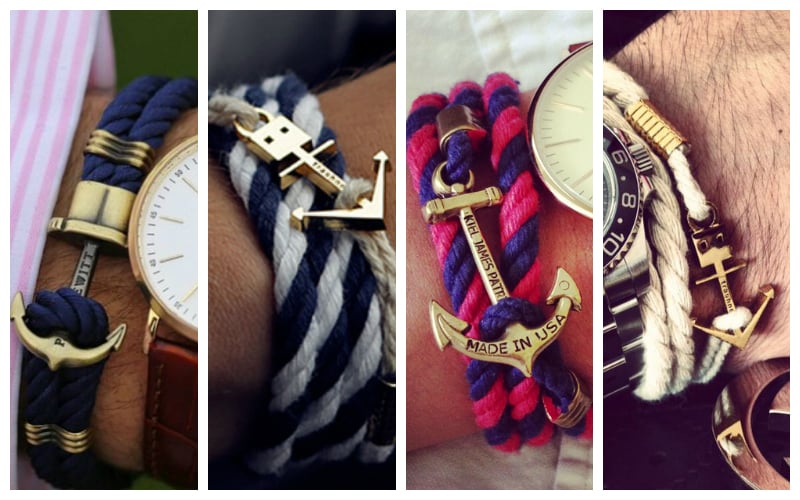 TOP BUYS
Men's Rope Bracelets
Not just for boy scouts, ropes can be incorporated into your accessories to produce a layered aesthetic. The key to pulling off rope bracelets is to ensure that you have more mature versions so that they don't read childish or cheap. Great woven versions can be difficult to find, but if you are in doubt, just remember that darker colours are failsafe and work favourably as a staple for your casual wardrobe. Brighter patterns can also be fun for casual wear. We also recommend opting for thinner options that aren't overly bulky. This will ensure that your wrist wear doesn't convolute your clothing, but rather just add a simple touch.

TOP BUYS
Men's Gold Bracelets
Gold is best for darker skin tones. Gold works well with traditional colours, and for the man who loves navy, gold is his best bet. Great for dressed up occasions, gold is the ultimate for semi-formal and formal wear alike. Note that with gold, it is all about being subtle and simple. You certainly do not want to overdo it with an overly blinged up approach to your gold wrist wear. Keep things balanced and ensure that your bracelets are simple and of good quality. Real gold is a lot more durable and a worthy investment if you're after a piece that you will want to wear countlessly. A slim gold cuff is a nice approach – it is simple and won't look gaudy. Most importantly, a great simple gold cuff won't date.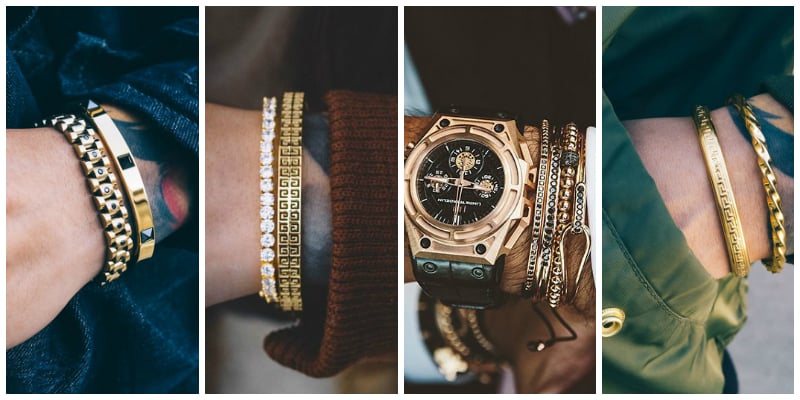 TOP BUYS
Men's Silver Bracelets
For most men, silver is the most alluring option. Why is silver the most favoured shade? It complements a variety of skin tones and can exist well with casual and formal outfits. For casual wear, silver is simple and can register as relaxed and laid back. For dressy looks, silver can boost formal wear and complement a wide range of darker and lighter colours. The choice for corporate wear, silver complements suits and darker pea coats excellently. The best approach to silver wrist wear is to do it classically – opt for sleek pieces that will work favourably with your clothing and wristwatches alike.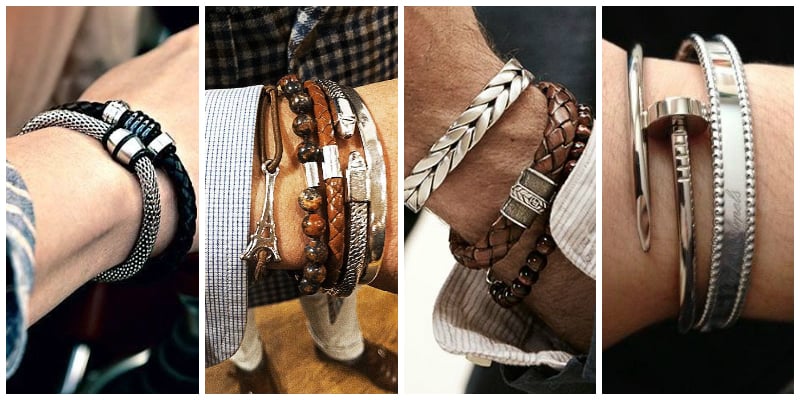 TOP BUYS
SUBSCRIBE TO OUR NEWSLETTER
Subscribe to our mailing list and get interesting stuff and updates to your email inbox.