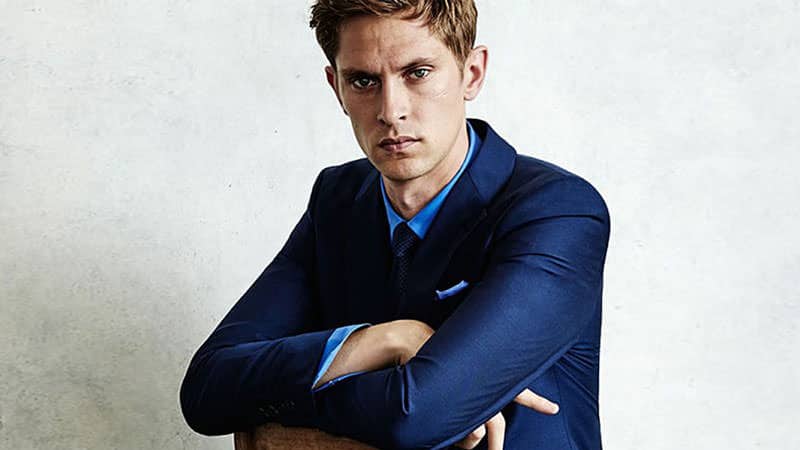 So, you've landed the interview, but now you have to nail it to get the job. Although your credentials will undoubtedly help you along the way, looking the part is also essential. After all, whether you're applying for a casual job or a CEO position, your presentation matters. Luckily, we're here to help guide you to success in both your interview and the style department. Below is our expert advice for men on what to wear to a job interview.
What is Business Attire?
Business attire refers to the archetypal office dress code that is formal in nature; it hinges on professionalism, so it involves suits, dress shirts, ties, and formal shoes. For corporate office looks, formality should always be preserved, so you should aim for a traditional, classic aesthetic. You should also be mindful of your tailoring so that your corporate attire is still fitted and youthful. Business attire is usually the dress code for office jobs or 'white collar' work, where the office wants to leave a professional and formal impression.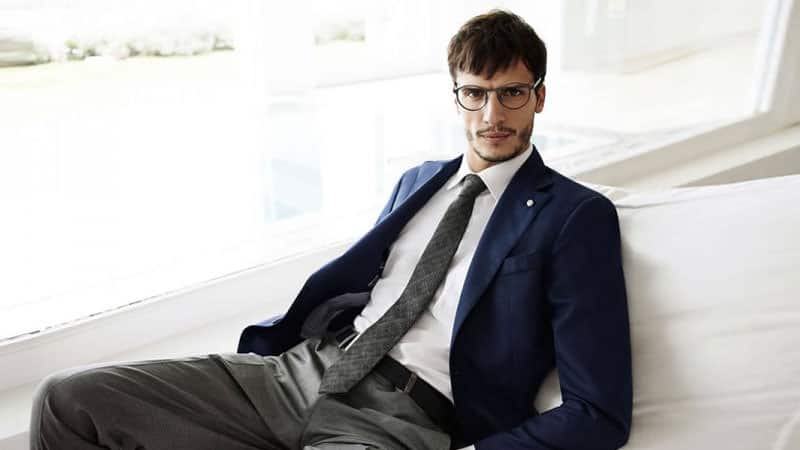 Professional Interview Dress Code
First impressions are powerful. Apart from your resume, employers don't know you personally, so how you dress is one of their only indications of your personal grooming and professionalism. When it comes down to it, you should stick to the basics when you attend a professional interview. You may have an eclectic sense of style, but you never know who is going to be hiring you, so you will need to keep things simple. However, simple shouldn't be misunderstood as boring, dated or dull. Officewear can be done youthfully and stylishly; it's all about the details.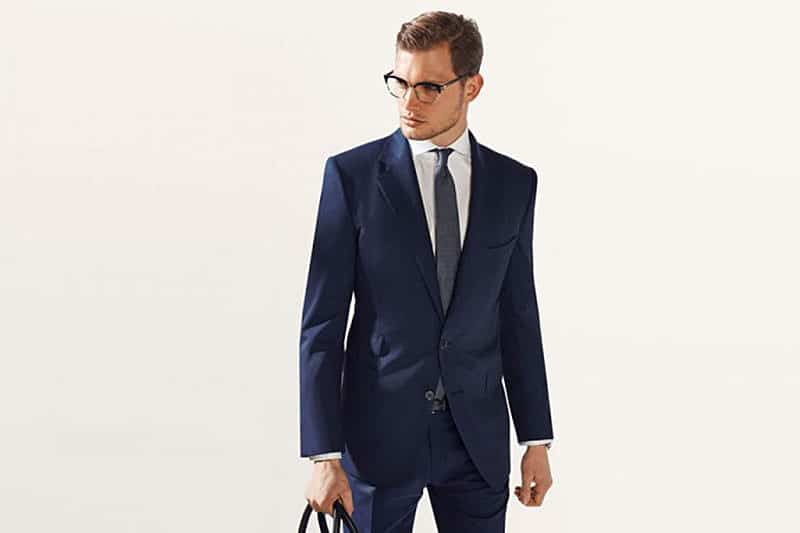 Professional Interview Attire for Men
Suits
Employers like to imagine you being part of their office, so professionalism should be maintained in your interview attire. A two-piece suit is ideal; it registers clean and simple, and that is what you will need to wear to work every day. Opt for a minimalist suit, something that isn't convoluted and boasts clean lines. Tailoring is also paramount; your suit should fit appropriately.
A two-piece suit in a dark color is highly recommended for a job interview. Stick to the classics; navy or charcoal grey work perfectly when tailored and reads friendly and approachable to your interviewer. Black also works well, but ensure that it suits your coloring and features, so it doesn't register as intimidating. Never forget how important it is to choose a suit color that suits you.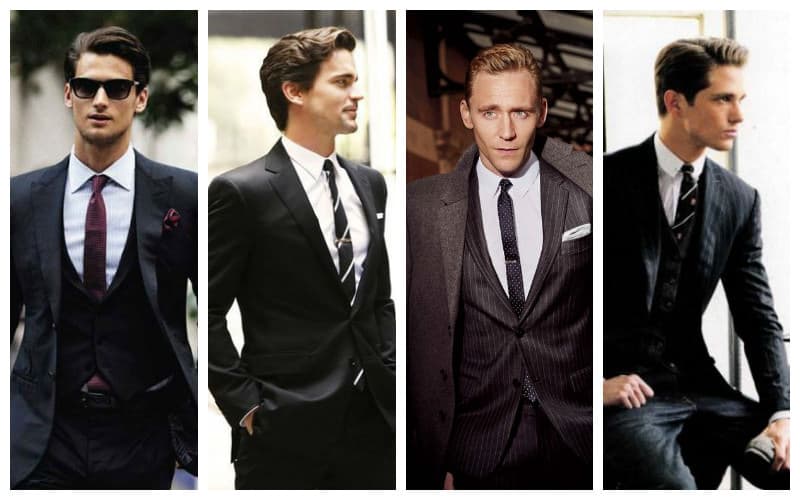 Shirt
Lighter toned shirts always work better in a professional context, so stick to the classics; a crisp bright white or a powder blue shirt will do the trick. Also, be mindful of the type of collar you go for, opt for straight collared shirts as opposed to button-down collars for a more formal touch. Steer clear of darker colored shirts for your interview as you will want to go for something that is traditionally colored but still fitted. Oversized shirts are horrendous, opt for fitted styles, and for the love of God ensure that they are ironed. There is no excuse for a crumpled shirt; consider it the corporate kiss of death.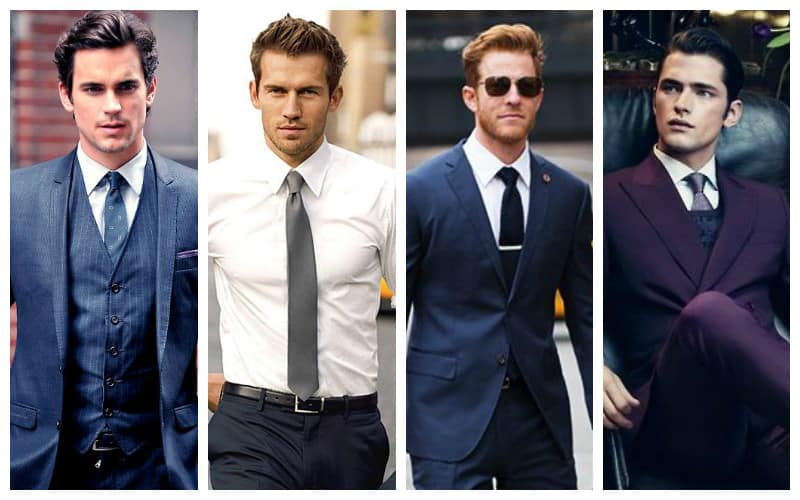 Tie
Do not wear a slim or extra wide tie, strike a balance and go for a standard width tie in a conservative color or pattern. Much like your shirt and suit, keep your tie style and colors clean and classic. Burgundies, emerald greens, navies, and other traditional shades are perfect and will complement your accompanying clothing. Consider a traditional pattern like a preppy stripe for a bit of diversity to your look. A knitted silk tie can also boost a simplistic suit. Tie bars will also add more detail to your clothing, adding a small but memorable touch.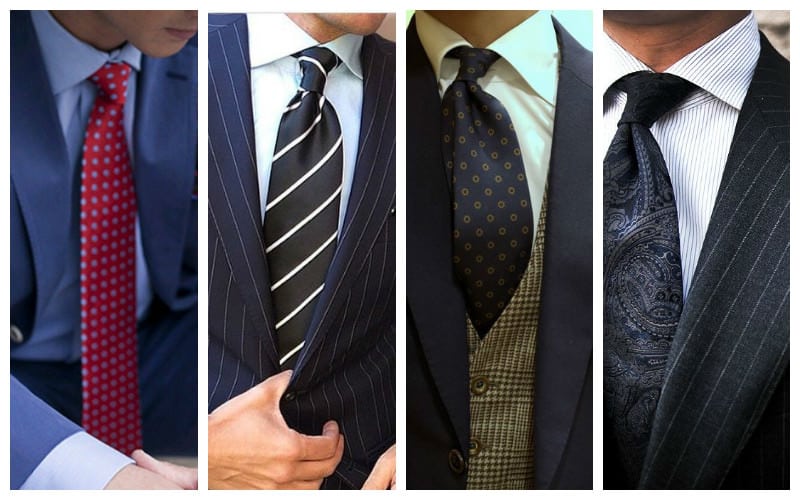 Shoes
For shoes, opt for a round toe leather Oxford, which is simple and classic. Shoes do speak louder than words, and bad shoes are the cardinal sin of corporate dressing. Great shoes will complete your look and broadcast your personal style effectively. Don't forget to shine your shoes; this will signal that you pay attention to detail.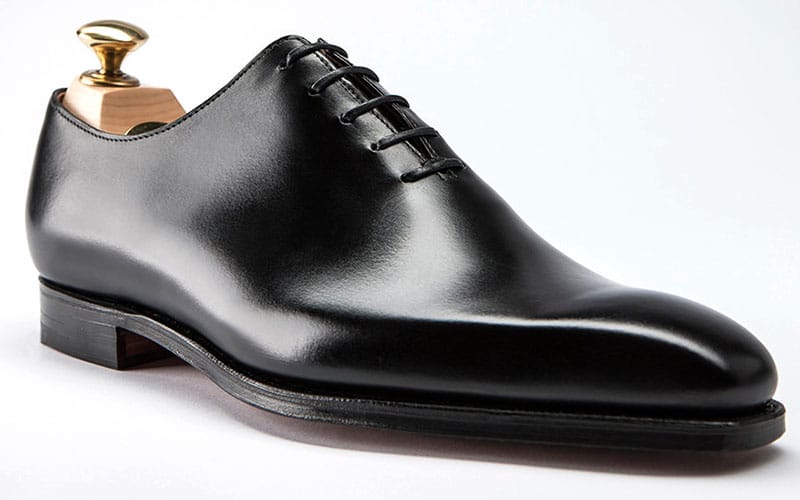 Socks
Socks can be a great way to demonstrate your personal style in an office setting, but for your interview, play it safe. You may be facing an older, traditional gentleman who isn't interested in the joys of trending sock colors. Opt for darker shades to complement your suit and if you are going for a print opt for traditional motifs in subtle tones. Also, ensure that your socks are not too short.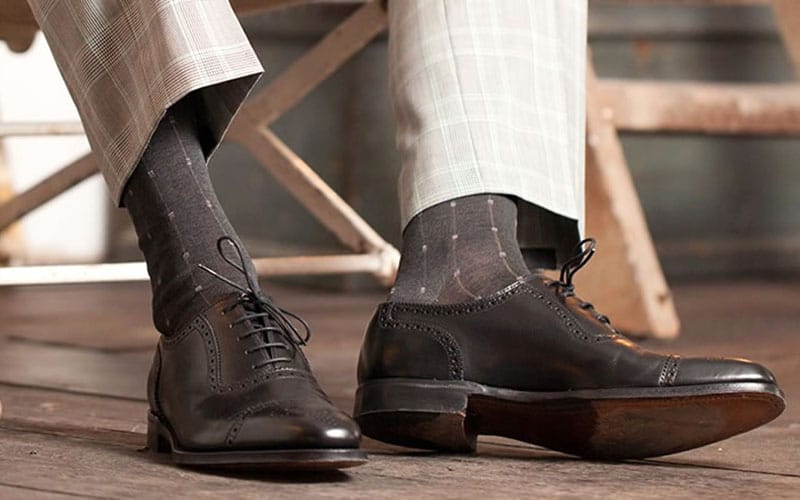 Accessories
Great accessories will perfect your interview look, but you will need to be strategic with what accessories you choose to boost your clothing choices. A pocket square that corresponds well with your tie will accent your accompanying clothing, lending a bit of dimension. Do not go for overly vivid or bright colors and patterns; you will still need to observe the formality that an office job requires. Forgo a bulky suitcase; rather opt for a structured envelope bag or slender briefcase in a good quality leather if you're carrying important documents. Cufflinks and a quality watch are also a nice addition that will boost looks in a subtle but stylish way.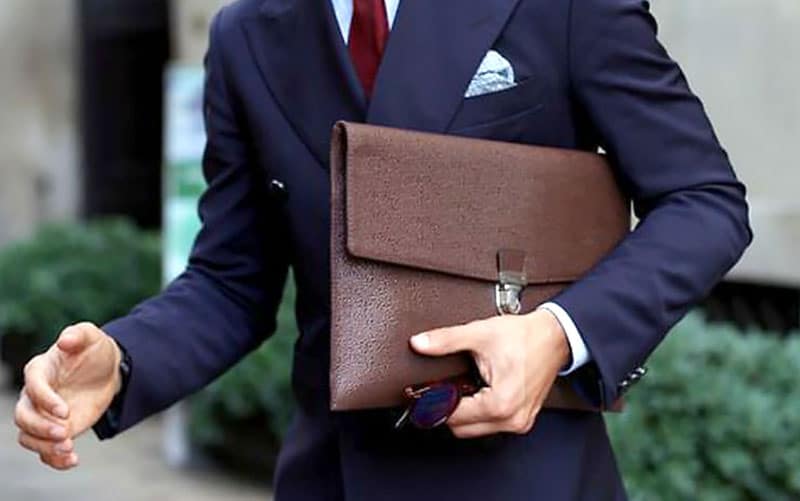 Casual Interview Dress Code
For more creative industries, it may not be necessary to wear a suit, but you will still need to dress up your look. Casual interviews allow for more opportunities to express your personal style, but you will still want to pronounce a respectful and professional aesthetic. You are afforded a lot more freedom when it comes to where to shop, so consider high-street stores for budget-friendly options to give you your desired look for less. H&M and Zara are appealing options, and you will be able to find some stylish pieces at more affordable price points.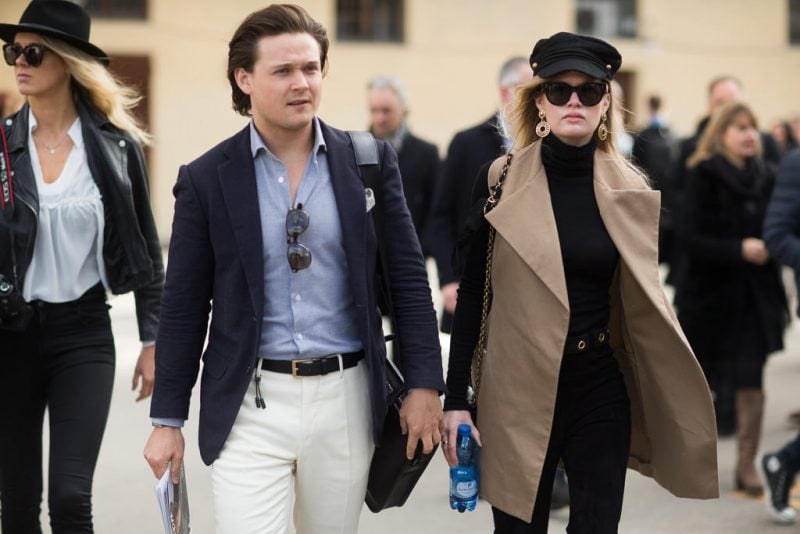 Casual Shirts
If you play your cards right, you will have ample opportunity to experiment with your work looks, but keep things relatively minimalist for a casual interview. Simple button downs work well in traditional patterns, like a classic check or a muted gingham. Alternatively, solid colours can work, but ensure they aren't overly bright. You want your clothing to speak for itself, so preserve a youthful silhouette with slim fit shirts that aren't too tight.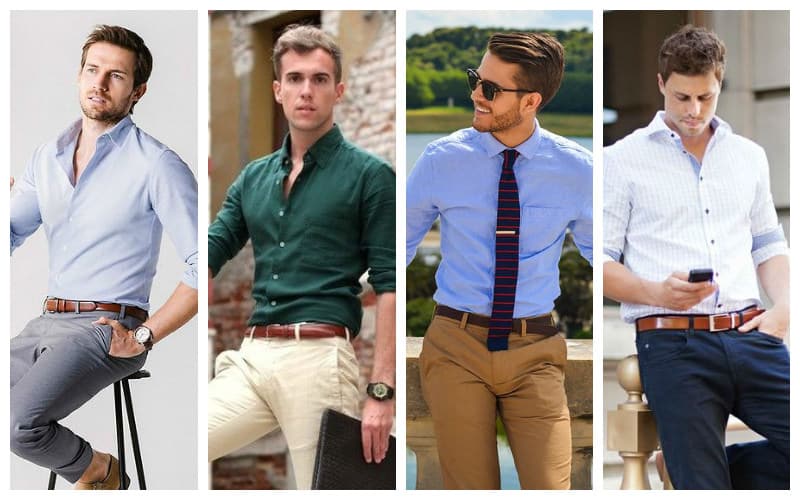 Casual Pants
A slim-fitted chino or trouser is acceptable in the right context, but elect classic colors for a refined approach to casual interview styling. Ensure your pants are neither too long nor too short; you want to strike an appropriate balance between a relaxed aesthetic and a more dressed up look. Choose a high-quality belt to finish the look.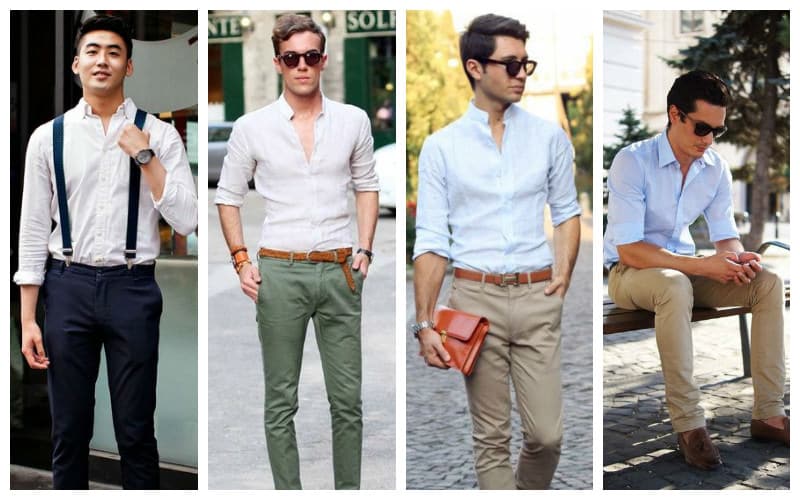 Jackets & Sweaters
A preppy cardigan or cable knit sweater is a nice touch to your interview look. It also demonstrates a more layered aesthetic, and won't make you look cookie-cutter. A blazer can also boost a simple shirt/chino combination and works well to dress up a look but ensure it is in a slimmer cut.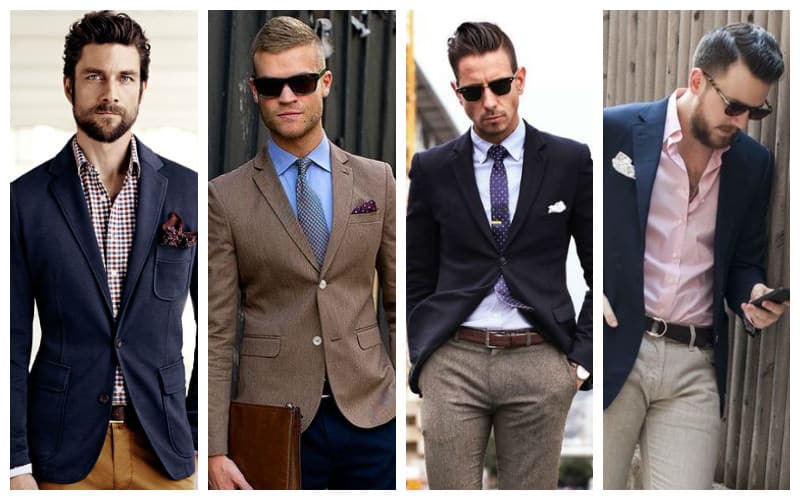 Grooming
Hair and grooming are an absolute priority for your interview looks. They are the first things that an employer notices, and they'll be staring at you for the majority of the interview, so make sure you do them right. Get your tried and tested haircut from your usual barber a few days before the interview and don't go for anything new, this is not the time to experiment. Regarding grooming, a shave will be noticed right away and is an indication of your personal grooming. If you have facial hair, ensure it is well maintained and trimmed for a refined look.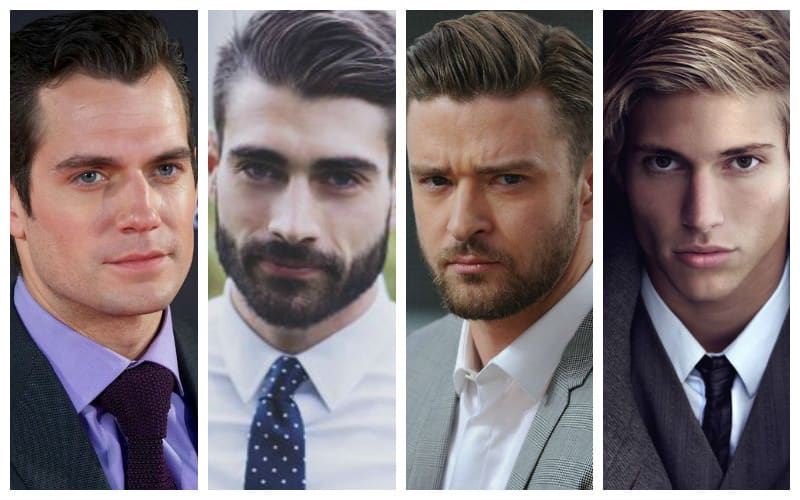 Cologne and Fragrances
Err on the side of caution and do not wear a strong fragrance to your interview. Fragrances can be a little distracting; you never know if your interviewer prefers Bleu De Chanel or Aqua de Gio and you won't want to run the risk of disappointing them.
RELATED: 60 Best Smelling and Irresistible Cologne for Men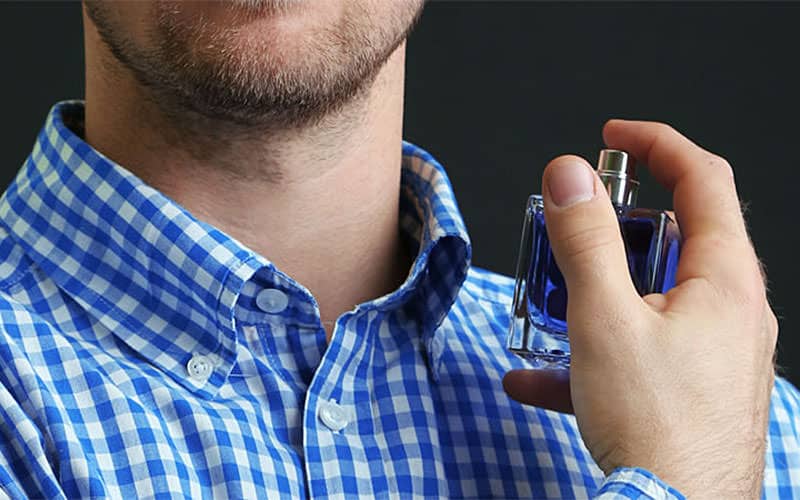 What to Wear to an Interview
Research your prospective employer and their company culture to give you a guide on what to wear.
Keep your outfit office-appropriate, minimal, and stylish.
Choose a well-tailored, two-piece suit for a formal interview.
For a casual interview, forego the suit and select chinos and a blazer or sweater instead.
Stick to classic and neutral colors for your outfit.
Create a professional appearance by ensuring that your shirt is free from creases and that your shoes are polished.
Car FAQs
What are the best colors for a man to wear to an interview?
Unless you're applying for a very creative role, it's best to keep your color palette clean, classic, and simple. Opt for shades like black, grey, white, navy, blue, and neutrals.
Is it OK to wear jeans to a job interview?
No, jeans aren't a good choice for a job interview. They're a very casual style of pants that may have your prospective employer think you don't care enough to make a good impression. Even if the industry you are applying for is generally casual, it's better to be overdressed for the interview than underdressed. If the dress code is casual, opt instead for a pair of chinos, matched with a button-up shirt and blazer or sweater.
Should a man wear a suit to an interview? 
Whether or not a suit is a right choice will depend on the dress code of the interview. It's best to research the company and industry and see what the regular dress code is like. If suits are required for daily wear, then it's a must for the interview. However, if a company has a really casual dress code, you can switch the suit out for chinos, a button-up, and a blazer.
SUBSCRIBE TO OUR NEWSLETTER
Subscribe to our mailing list and get interesting stuff and updates to your email inbox.